An English Country House That Pairs History with Contemporary Design
In an ancient valley in the southern English county of Cornwall stands a beautiful family home that was featured in an episode of Grand Designs. The house combines an old gamekeeper's lodge with a contemporary six-bedroom wooden house.
The unique house was designed by RA Design in collaboration with the owners, Danielle and Tom Raffield. The new building combines the craft and precision of timber steam bending with natural materials and traditional building techniques.
The house is built into the hillside, and 3,000 tonnes of earth from the site have been combined with 600 reused tires to form the retaining wall. The 3,440 sq ft family home is set in four and a half acres of private gardens that offer wonderful views of the surrounding countryside.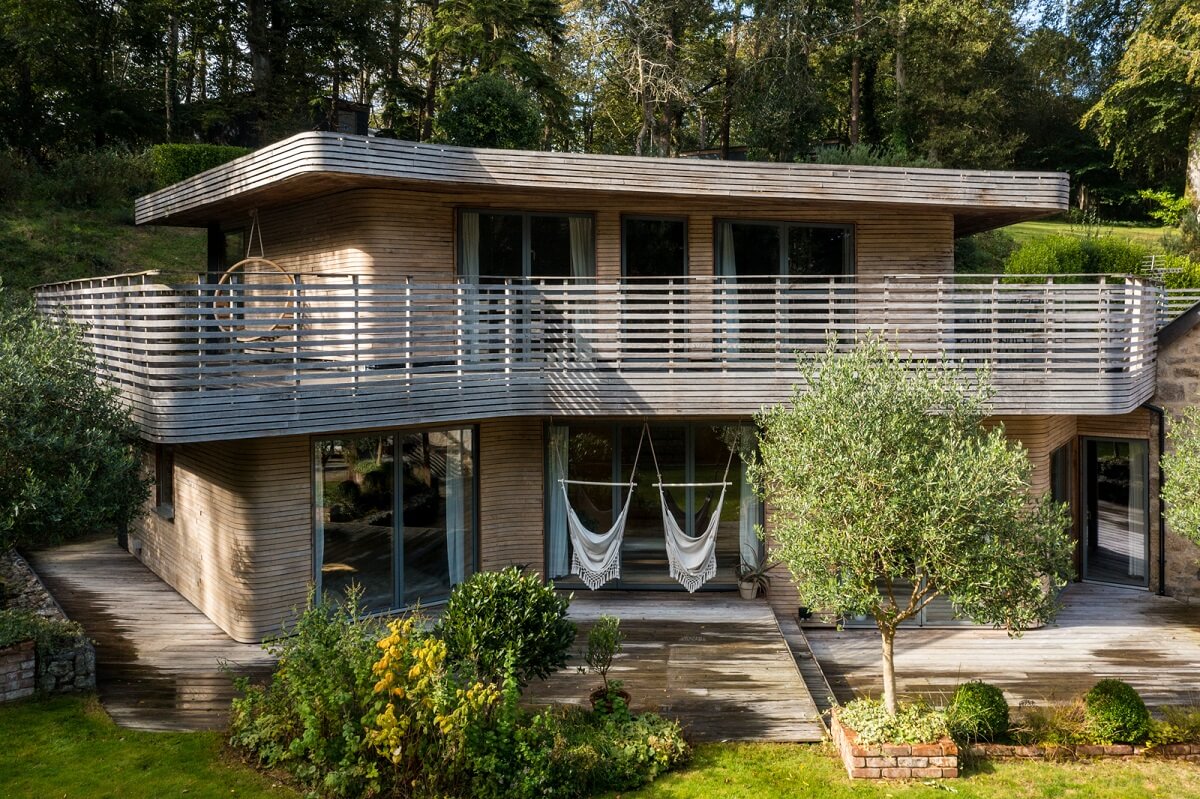 The wooden structure offers beautiful curved forms. The exterior is made of steamed ash and oak.
The kitchen is the heart of the home, with large windows and doors that offer views of the garden. The kitchen is made of bespoke cabinetry of rough-sawn timber finished with leather handles.
The open-plan room also features a sitting and a dining area. Where the lime plaster walls, concrete columns and timber joists are left exposed to show the history of the gamekeeper's lodge.
Next to the dining room is a more private seating area with a pitched ceiling.
A timber glass walkway connects to the Victorian gamekeeper's cottage.
In the cottage, you can find another sitting room that is decorated in a light color palette and a wood burner to add warmth and charm to the room.
The master bedroom lies on the ground floor and it is completely cladded in timber. It has access to the garden.
On the first floor are four bedrooms, three of which have access to the balcony that follows the curve of the façade and looks out across the gardens.
The grounds feature several other stone buildings that are now used as workspaces.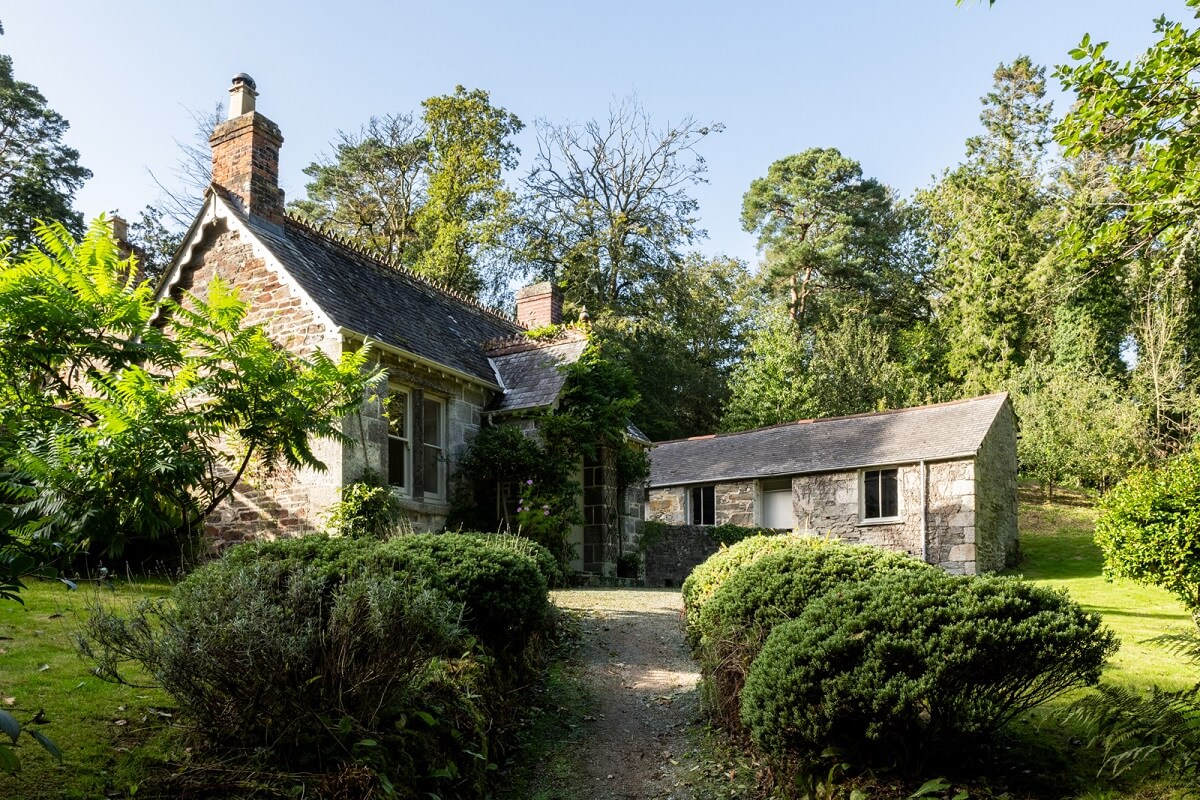 This beautiful home is now for sale at The Modern House