Jotun Lady Color Collection 2024: Your Home is Your Canvas
It's the time of new colors, color trends, and colors of the year. And today, Norwegian paint company Jotun Lady has announced a new color collection for 2024 called "Canvas."
We may not think about it, but we all have an artist in us. We express ourselves visually with our choice of clothes, the things we collect, and the colors we surround ourselves with. In a tribute to the color theory, Jotun LADY presents 23 beautiful interior colors for 2024.
"The color collection reflects the beauty found in nature's own palette and has been designed to give you inspiration and advice for good color choices," says Lisbeth Larsen, Global Color Manager at Jotun
See also: The Color Trends for 2024: Timeless Comforting Hues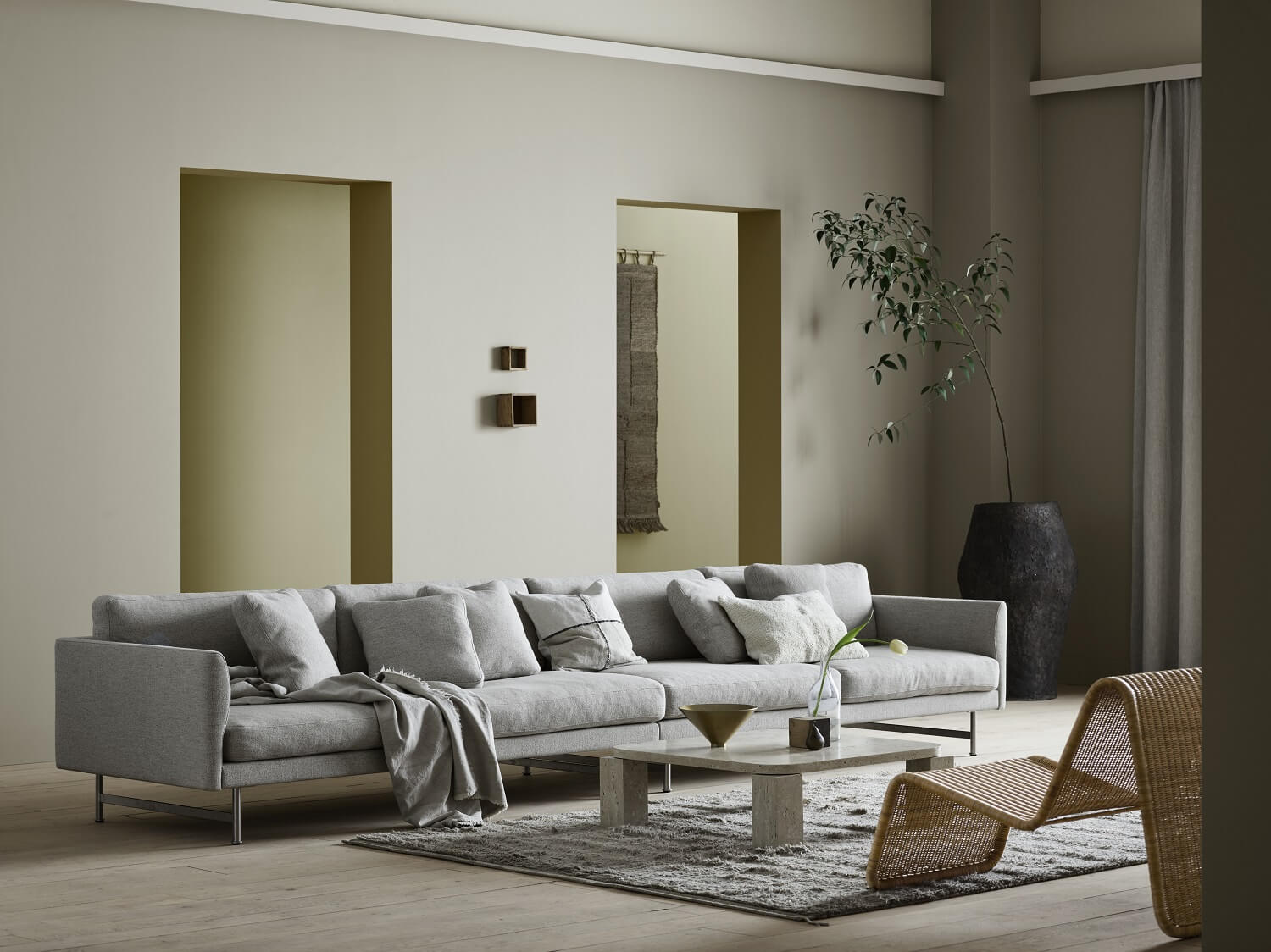 Inspired by Nature
We see an ever-growing global trend for soothing and harmonious color combinations put together in a sophisticated way. In response to this, Jotun's new color chart offers a wide range of nature's green tones, fresh blue tones, and soft gray shades reminiscent of the meditative effects we find in the sky and sea.
The collection's brown and beige tones bring earthiness, warmth, and secure anchoring, while selected shades of yellow help with joy and optimism.
Soothing Green
Green colors give immediate associations to the tranquility of nature and create rooms with a relaxing atmosphere. The palette of tone-on-tone colors with roots in nature recreates the peace you can find in a clearing in the forest, and the atmosphere in the home is both light and fresh – and soothing.
The greatest artist of all, nature, is a great source of painting inspiration. Fresh and lush, it offers a wealth of changeable green shades.
Let the Light In
Yellow is synonymous with joy. Even the most subtle shades of yellow bring with them an uplifting energy.
Warm and Down to Earth
Soil and sand, shells and stones… Nature offers far more colors than green. Solid earth colors, muted yellow tones, and warm reds can give associations to magnificent landscapes of mountains and deserts. Beautiful, endless natural realms that glow in the sunrise.
Combinations of warm tones such as Earthy Yellow, Mexico, and Muted Coral create a rustic, unpolished, and honest style.
Pink Prescription
Colors in the same color tone with different intensities, such as the new Indi Pink and the bold Muted Coral, create an exciting interior. Add a warm neutral, such as Soothing Beige, and create a more sober expression.
Brown Elegance
From the deep brown tone Soft Brown, to the light golden brown tone Rock Sugar and the tactile Soothing Beige – brown and beige tones can be mixed and matched to create a nuanced interior that radiates warmth and comfort.
Art of Balance
Neutral colors are a good starting point, regardless of style. These timeless and muted colors, ranging from golden beige to fresh gray tones, will bring harmony to the home. Combine different neutrals in the same room, creating a delicate and sophisticated atmosphere.
Out of the Blue
The new color True Blue is a fresh and pure shade of blue with immediate associations with sky and sea. As a perfect partner to neutral Classic White, it demonstrates how small touches of color have a transformative effect on the interior.
Adding color to a single element can have a transformative effect on the look and feel of a room.