A Scandinavian Apartment with a Fresh Blue Bedroom
In the center of Stockholm, but still in a quiet courtyard, lies a beautiful Scandinavian apartment with a fresh blue bedroom. The apartment was built in 1945 and features an open plan and social layout.
The 52 square meter apartment has an open-plan living room and kitchen. The muted green kitchen is located in the center of the home, with the living room on one side and the bedroom, with a glass door, on the other side.
The living room is a serene space with beige walls, a wooden floor, a fireplace, and a gallery wall. The bedroom, on the other hand, is more vibrant with fresh blue walls and built-in wardrobes.
The living room is a warm space with a parquet floor laid in a checkered pattern and a fireplace that makes the room extra cozy.
The living room has a soft color palette with beige walls complimented with soft accents like pink, mustard yellow, and brown shades.
The kitchen has recently been renovated and is painted in a green color from Kvick.
There is a wide opening between the kitchen and the living room, which results in a social layout that is perfect for dinner parties.
The bedroom is connected to the outdoor patio. The walls are painted in a fresh blue shade that creates a natural look to the room.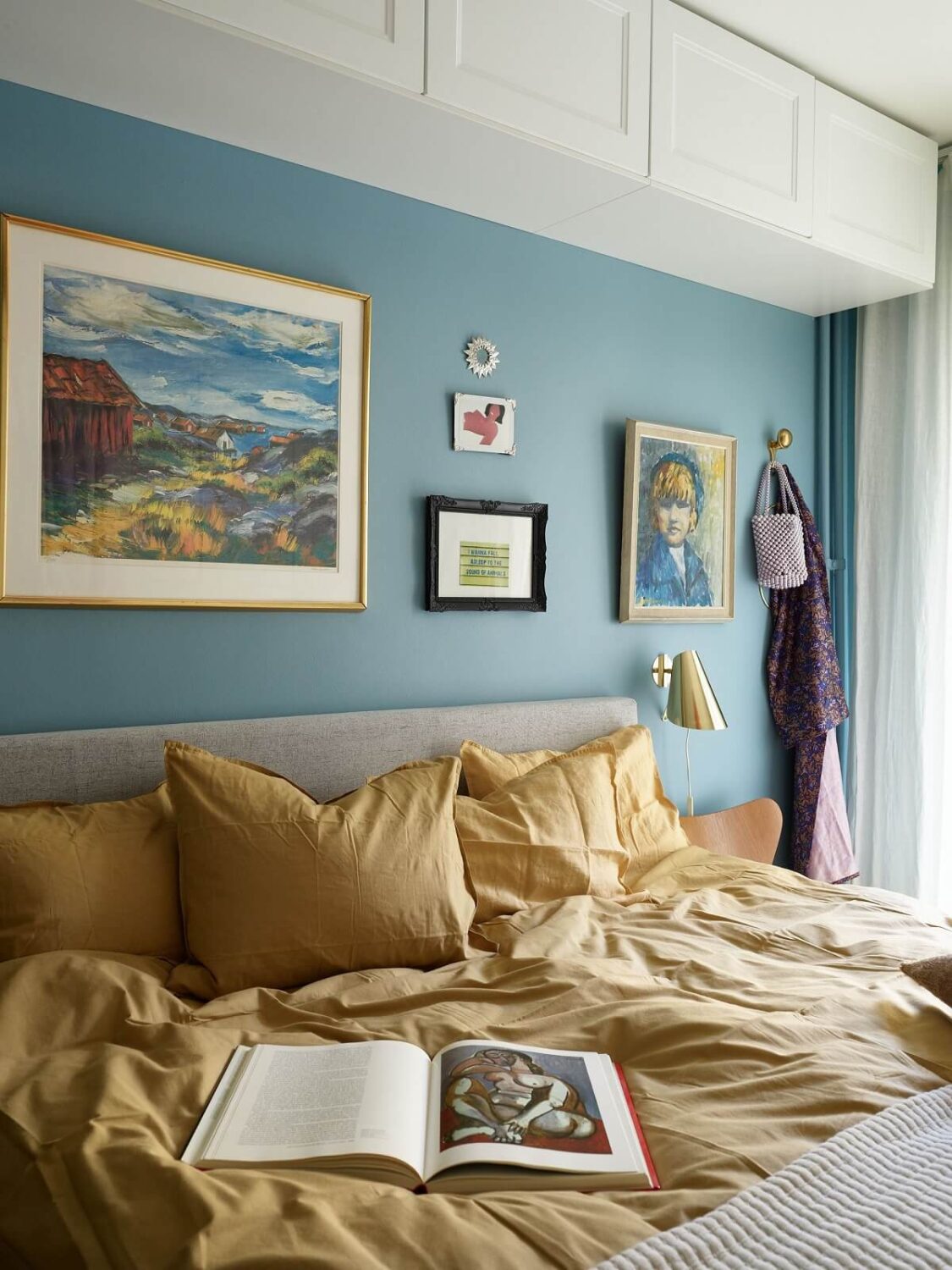 There is plenty of storage space in the bedroom with a cabinet fixed to the wall above the bed and the other wall is completely fitted with wardrobes.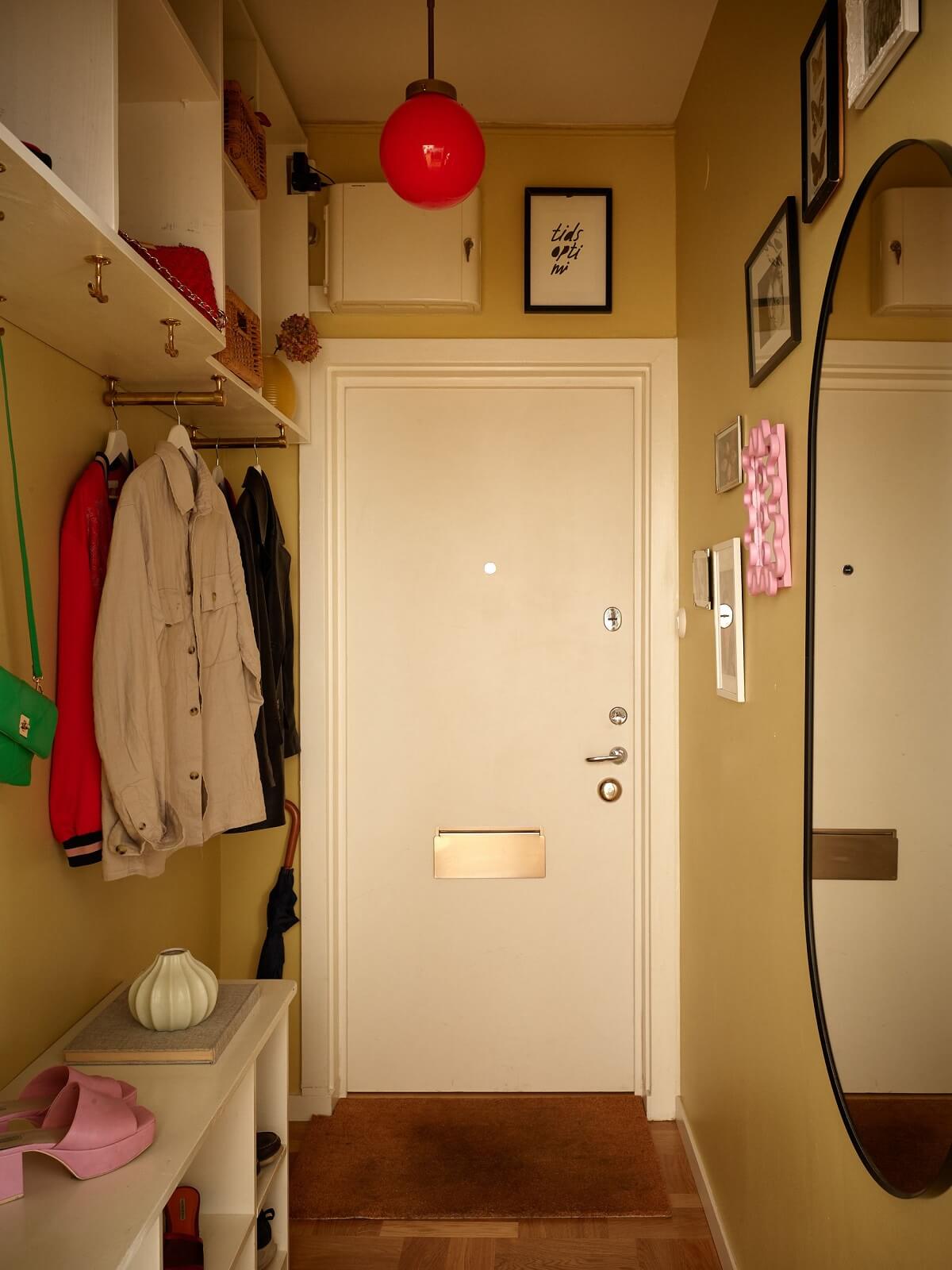 styling by Lindholm and photography by Boukari for Historiska Hem