A Blue deVOL Kitchen in a Georgian Terrace House
A late Georgian 18th-century terrace house in Clifton, a leafy suburb of Bristol, is given a complete makeover by its current owners. the former rental property needed some thought, love, and care, and the kitchen was one of the first rooms in the house that was renovated.
the kitchen space was divided into several small rooms, but when the walls had been torn down, a beautiful grand space appeared in which they housed their new kitchen. the owners asked the designers at the British kitchen company deVOL to design this new kitchen.
Frankie, one of deVOL's senior kitchen designers, and the owners choose a simple kitchen design using deVOL's Real Shaker cabinets. The amazing architecture of the room, in combination with the stylish kitchen design, creates a perfect kitchen space.
Click here to see more inspiring kitchen design by deVOL.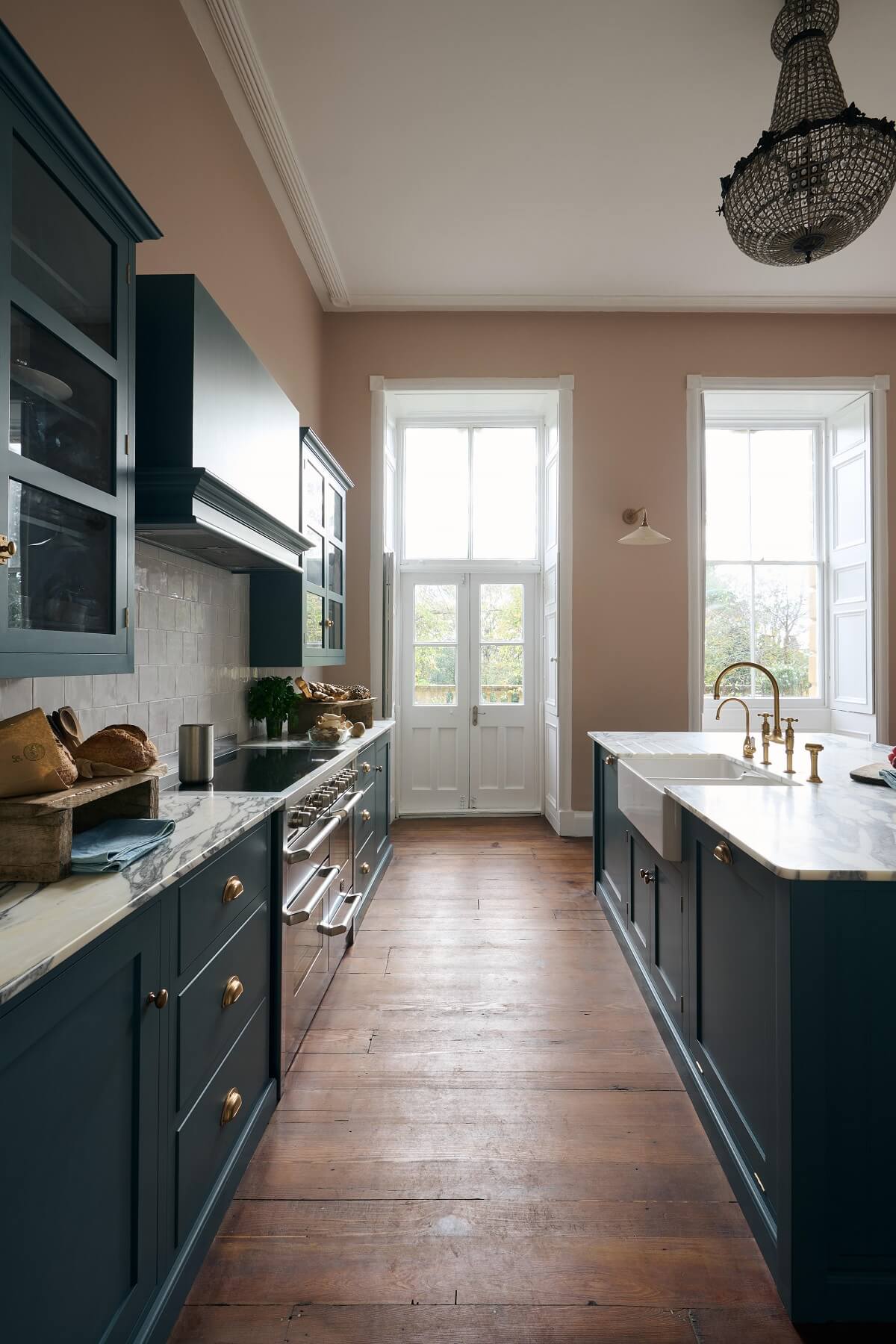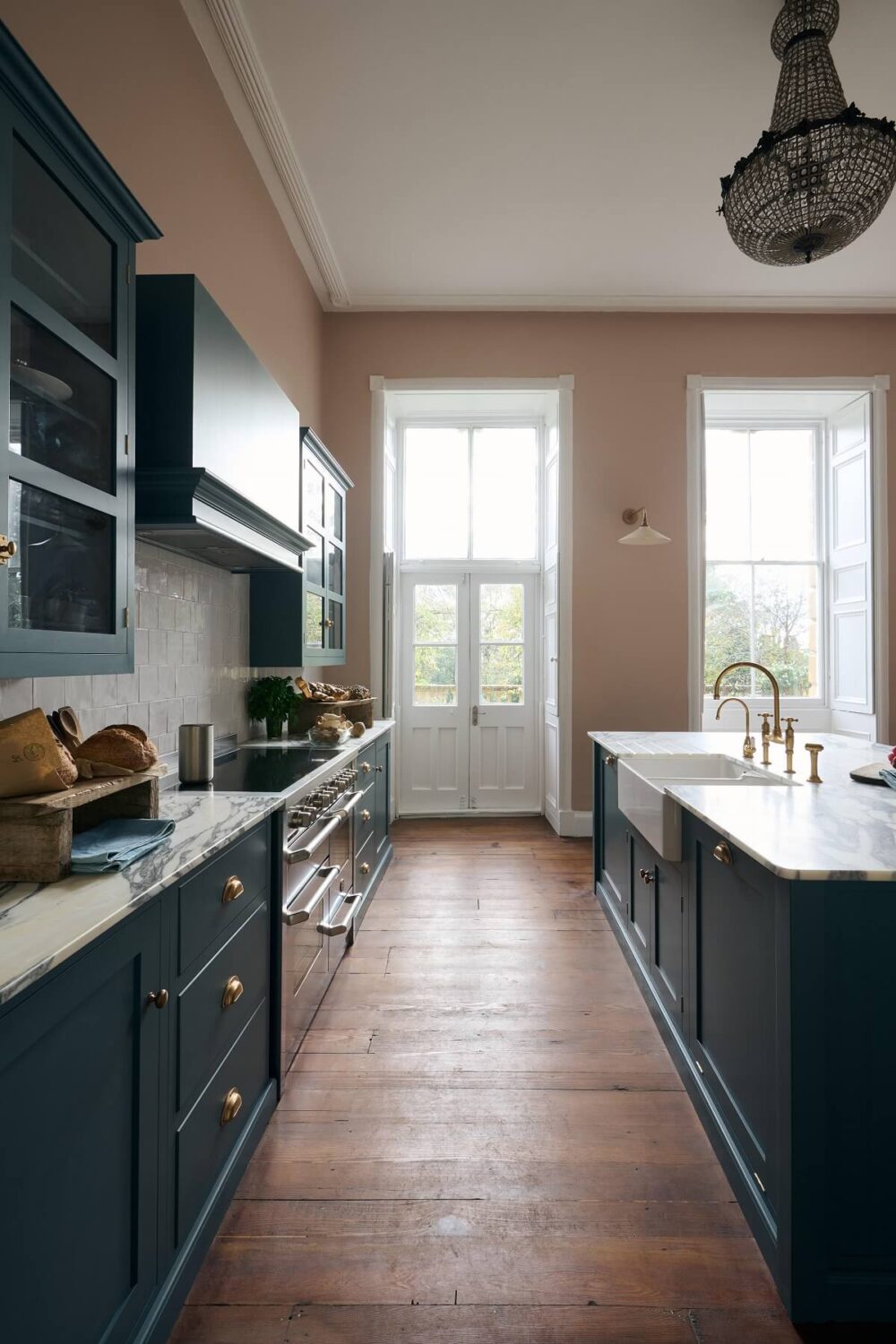 The island is the centerpiece of the room and serves as a natural divider between the cooking area and the dining area. a little bar with The Bum Stool by deVOL, adds to the social atmosphere of the room.
The kitchen cabinets are painted in Clerkenwell Blue by deVOL and pair beautifully with the soft pink walls in this room.
The comfortable window seats look out over the balustraded balcony onto the gardens below.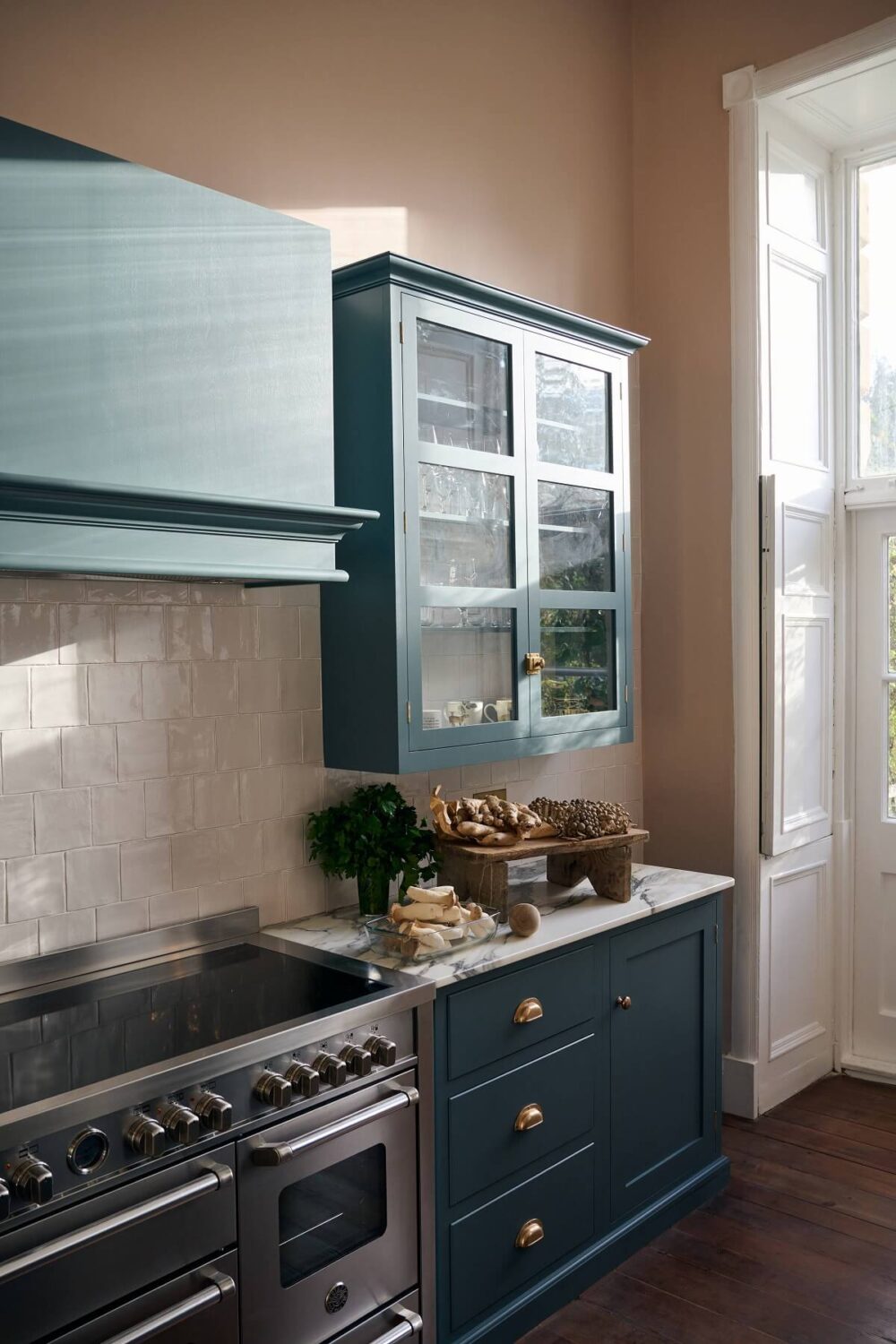 It's beautiful how the natural light floods in through the large windows.
The grandeur of the room is highlighted by the chandeliers, which the owners also bought at deVOL.
Behind the island is a generous dining area in front of the fireplace. It's a room that's not just for cooking. The grand space with high ceilings, wooden floor, and social layout lends itself to all-day use.
This kitchen features in season two of the TV show 'For The Love Of Kitchens'.
photography by deVOL Kitchens