A Vintage Home with a Cozy Reading Room
Let's go back in time and tour a beautiful 1920s apartment with original details, a reading room, and vintage furniture. The apartment is located in the Södermalm area of Stockholm, and it's packed with historic charm.
The 77 square meters apartment has a wonderful layout with a nice natural flow between the rooms. And with high ceilings, original stucco, and the old original herringbone parquet floor, the rooms have charm and feel very welcoming.
For me, the loveliest room in the house is the inner hall. This room connects the living room with the bedrooms and kitchen, but it's not an ordinary hall. Instead, it is an extra room that is now used as a charming reading room.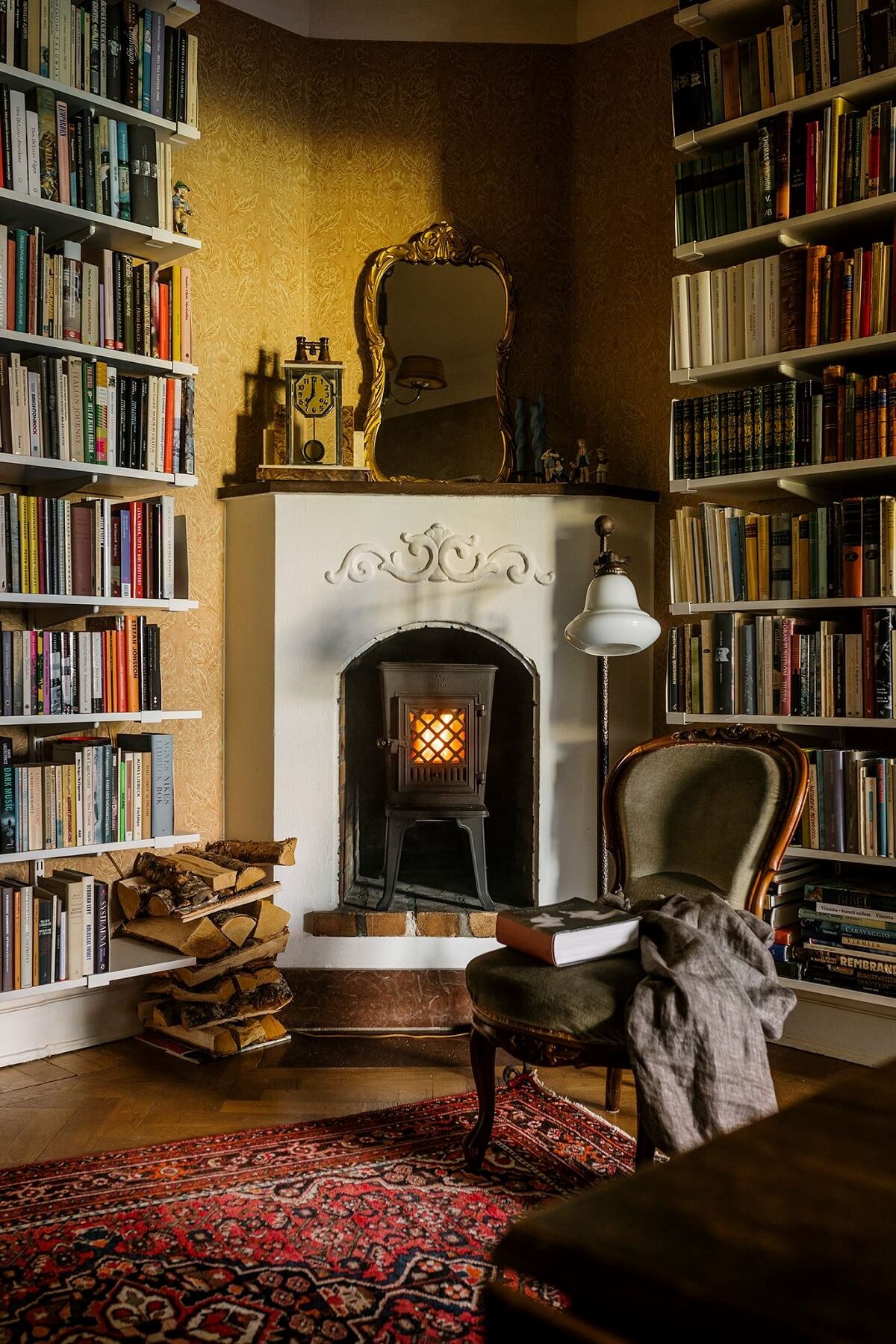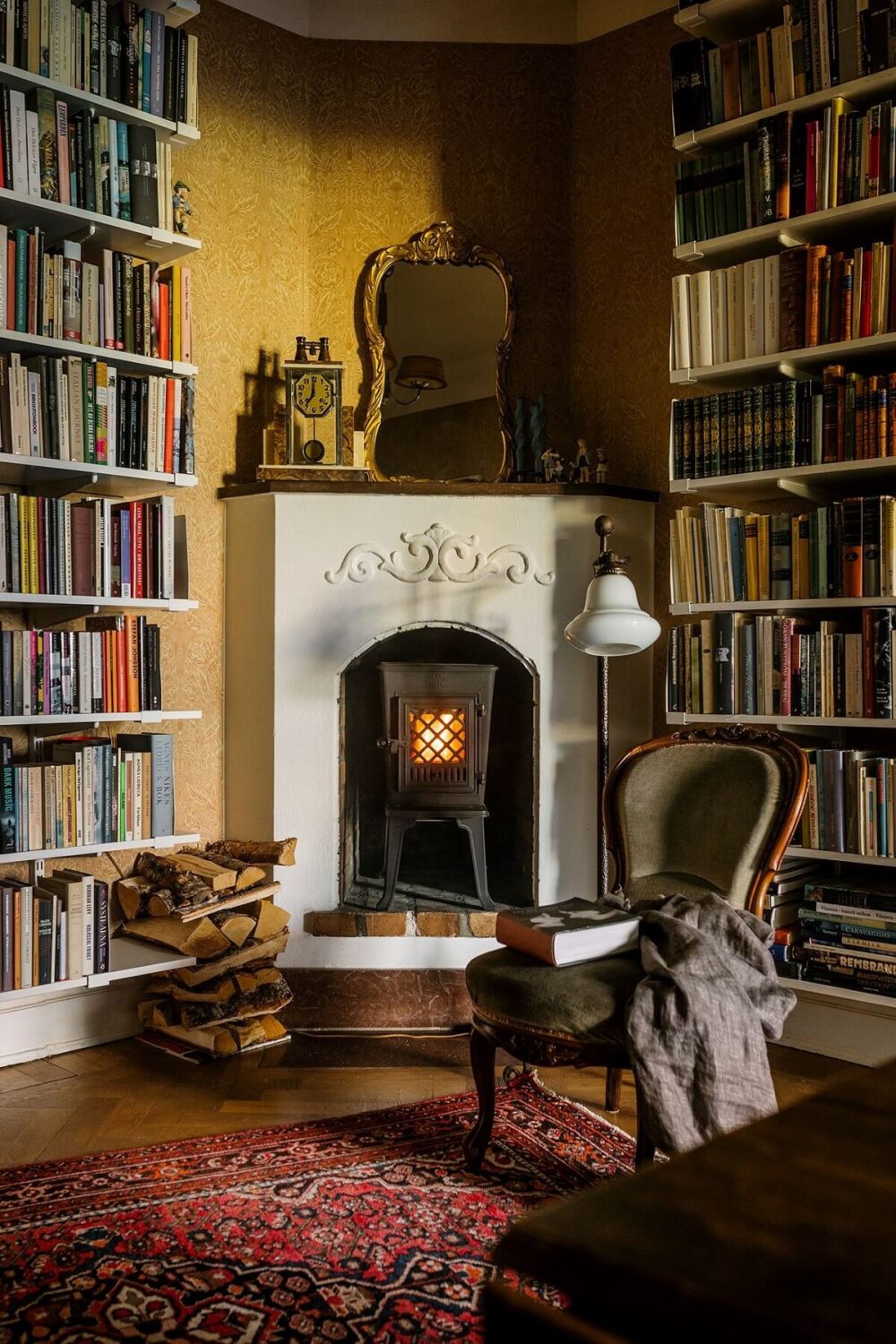 With a beautiful fireplace in the corner, the inner hall is perfect for a library or reading room space. The walls are covered in William Morris "Savernake" wallpaper, and floor to ceiling bookshelves are installed on two sides.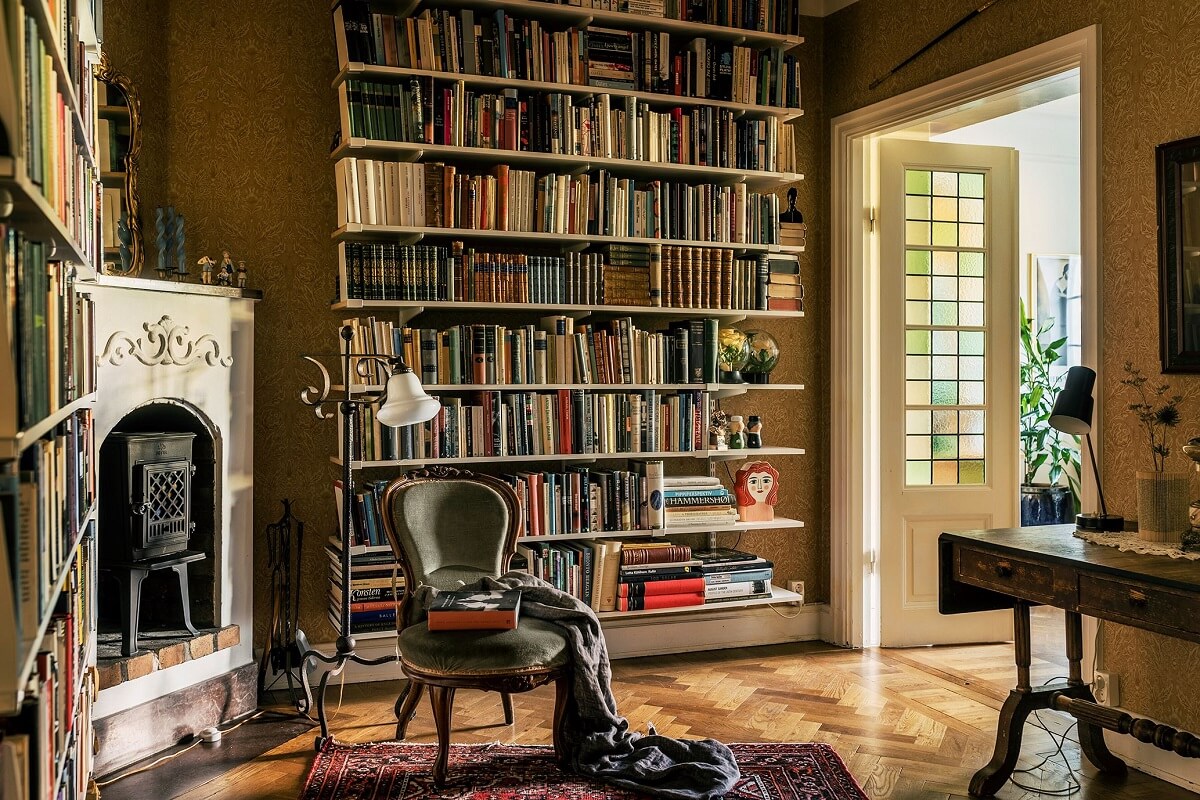 Double doors with leaded glass lead you from the reading room to the main living room.
The living room is decorated with vintage furniture that perfectly suits the dark oak herringbone floor. You can access the Spanish balcony from the living room with a fine wrought iron railing.
The apartment has a generous kitchen with two serving cabinets and a pantry that provides plenty of storage.
the burgundy and white checkerboard backsplash provides a warm and graphic color accent.
Originally, the apartment had only one bedroom, but the owners divided the large bedroom into two with slatted windows. 
Both bedrooms are decorated in soft color tones with wallpaper walls and a wooden floor.
styling by Rydman and photography by Östling for Historiska Hem