A Swedish Townhouse with a Light Green Kitchen
A couple of years ago, the old Nürnberg Brewery in Stockholm was converted into a residential complex. During the renovation, the old industrial atmosphere of the building was transferred into the new houses.
Today's home tour shows one of the townhouses in the old brewery. The home is divided over two floors and has a courtyard garden. The 108-square-meter townhouse has a generous ground-floor kitchen with doors leading to the courtyard. And on this floor, you'll also find a bedroom and a bathroom.
You'll find the living room, two bedrooms, and a bathroom one floor up. The light spaces are decorated in a typical Scandinavian style with a light parquet floor and a light color scheme.
The entrance to the townhouse is through the courtyard. From the front door, you will step right into the kitchen and dining space.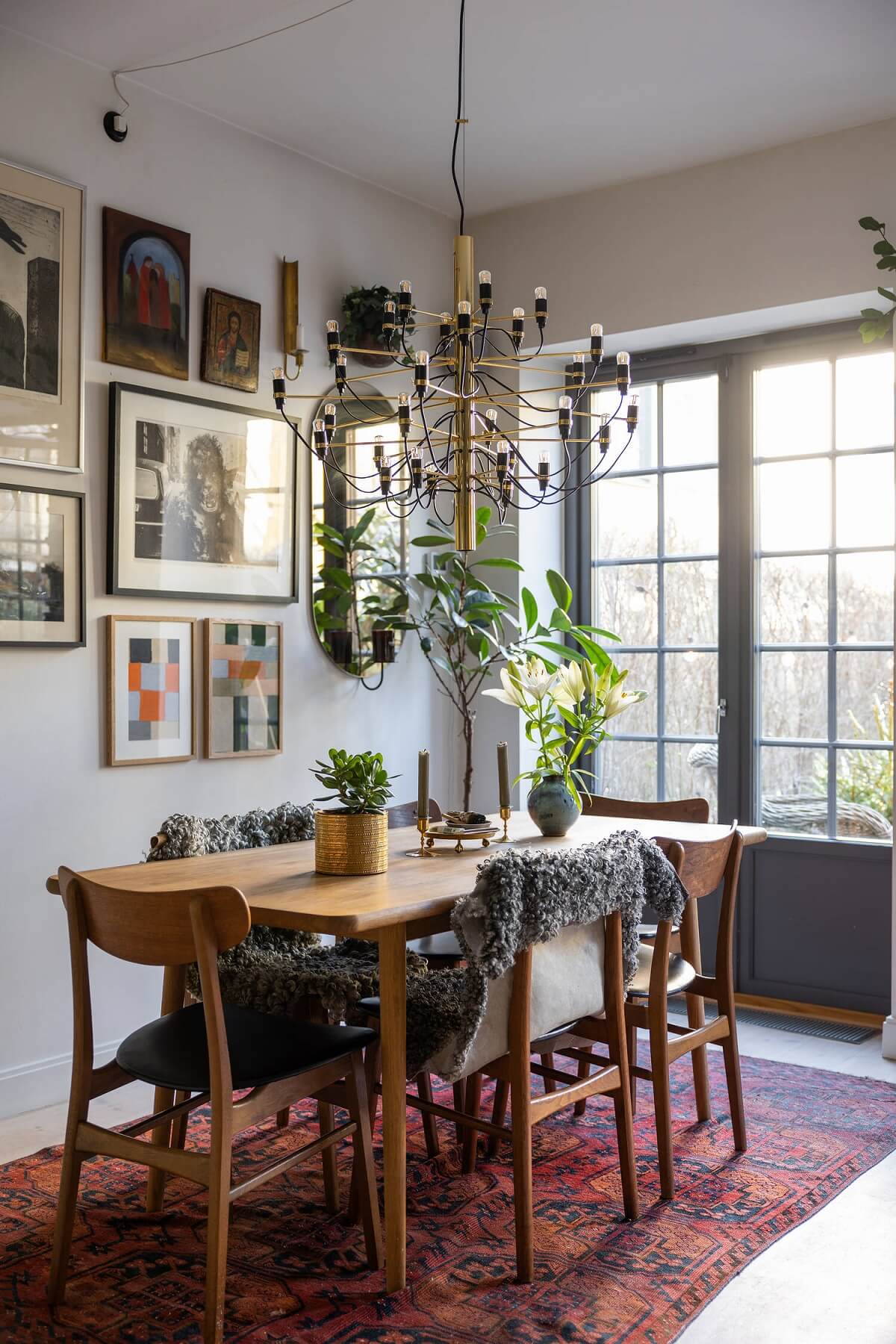 The stylish modern kitchen is specially designed for this residential complex by Canadakök. The mint green kitchen cabinets add a subtle color accent to the room, and they are complimented by glossy green tiles that work as the backsplash.
The stainless steel kitchen island is topped with a green marble worktop.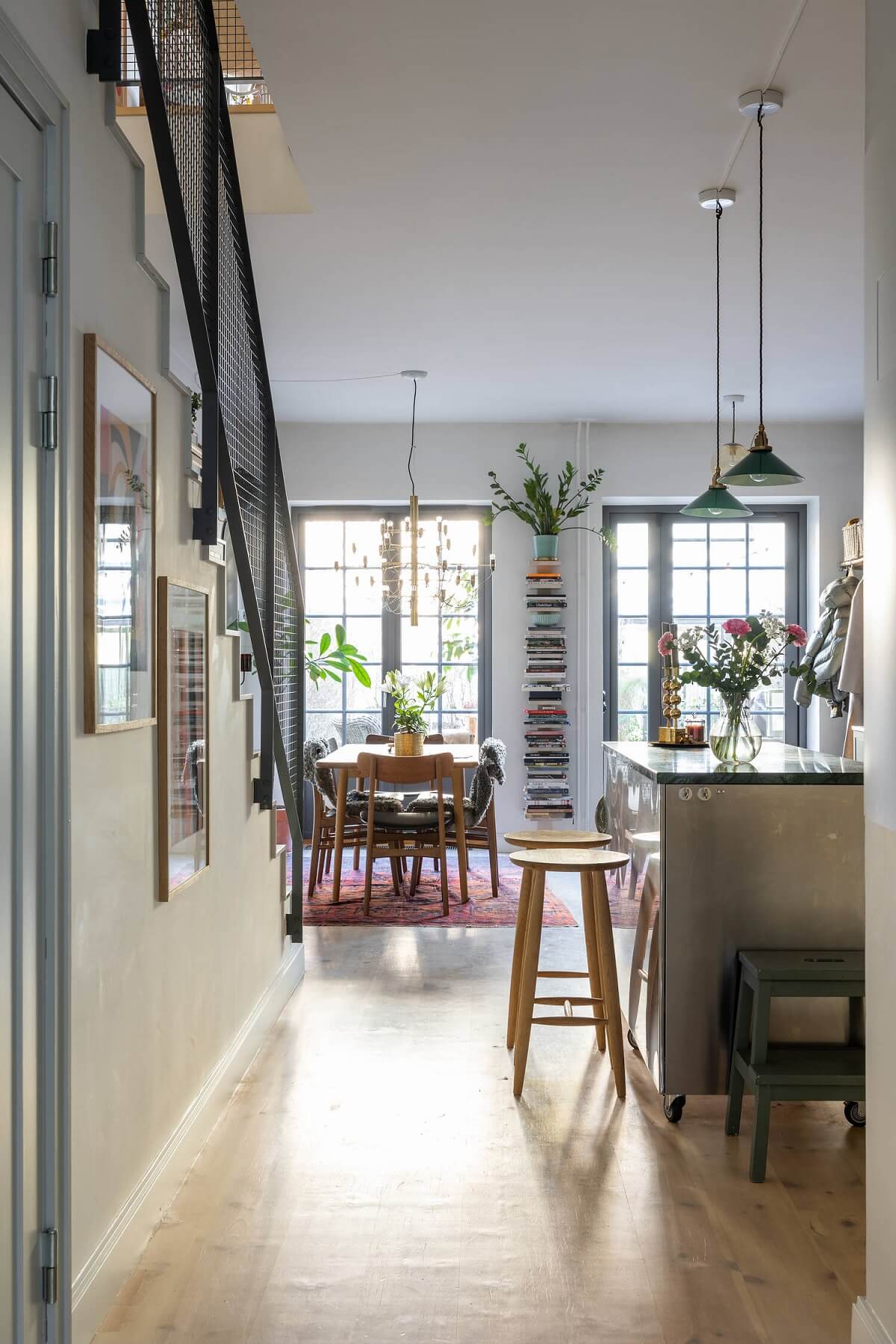 Upstairs is a flowing floorplan, from staircase and landing you walk straight into the living room.
The master bedroom is painted in a subtle green tone. The entire wall opposite the bed has custom made wardrobes.
There are two bedrooms upstairs that overlook the courtyard.
photography via Per Jansson