A Bright Colorful Home in Amsterdam
It's a great idea to start a new week with some colorful interior inspiration. And today we will tour a lovely bright and colorful apartment in Amsterdam that also has a garden.
The one bedroom apartment was renovated a couple of years ago and during this renovation they made sure to perserve some original 30s elements such as stained glass windows, marble fireplaces, and wooden floorboards.
The home is decorated with loads of color. In the living room soft pink walls are combined with green and pink furnishings. And the bedroom has a purple carpet.
Usually you see smaller rooms in an older house. But in this case, the living space is one big open space with light coming from two sides. At the front of the house there is a cozy sitting area with large colorful rug and colorful furnishings and decor.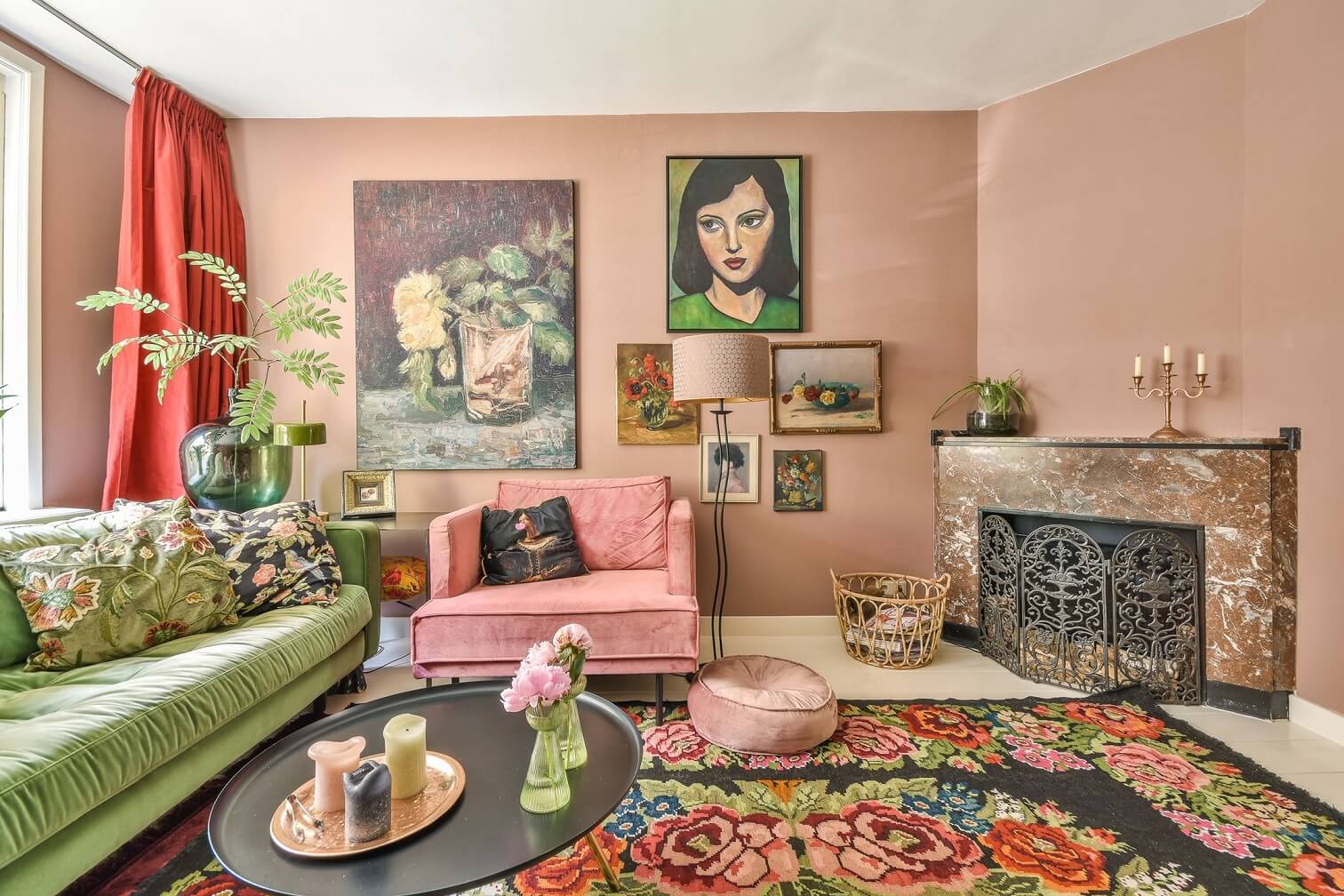 The home is decorated in a nice blend of modern, historic, and bohemian design touches.
At the back of the house is a spacious kitchen and dining area with gold wallpaper. The kitchen also has one of the original marble fireplaces.
A glass extension has been added to the kitchen creating a perfect indoor/outdoor connection. The modern kitchen has natural green cabinets and open shelves.
A daring design choice in the bedroom with the purple carpet. They added wallpaper to the u-shaped open wardrobe for a nice statement.
The apartment has a spacious garden of 43m2. It has a garden house that is now used as a studio/home office.
Take a look at these colorful Dutch homes:
The garden has several seating areas and they created a lovely boho vibe to the garden.
This home in Amsterdam is now for sale at Yourhome Makelaars.