A Modern Gray Industrial Apartment
An early 20th-century factory building in Sweden has been carefully transformed into an apartment complex with industrial homes. You experience a little New York vibe in a Nordic country in this apartment.
As the home is located in a former warehouse, it has amazing features like well-preserved windows with deep niches, tasteful steel ceiling beams, and an incredible ceiling height.
The windows in the 77 square meter home are west facing, meaning that the rooms are flooded with natural light. The interior is very Scandinavian. It is decorated in a monochrome color scheme and modern furnishings, which looks great in combination with the old architecture.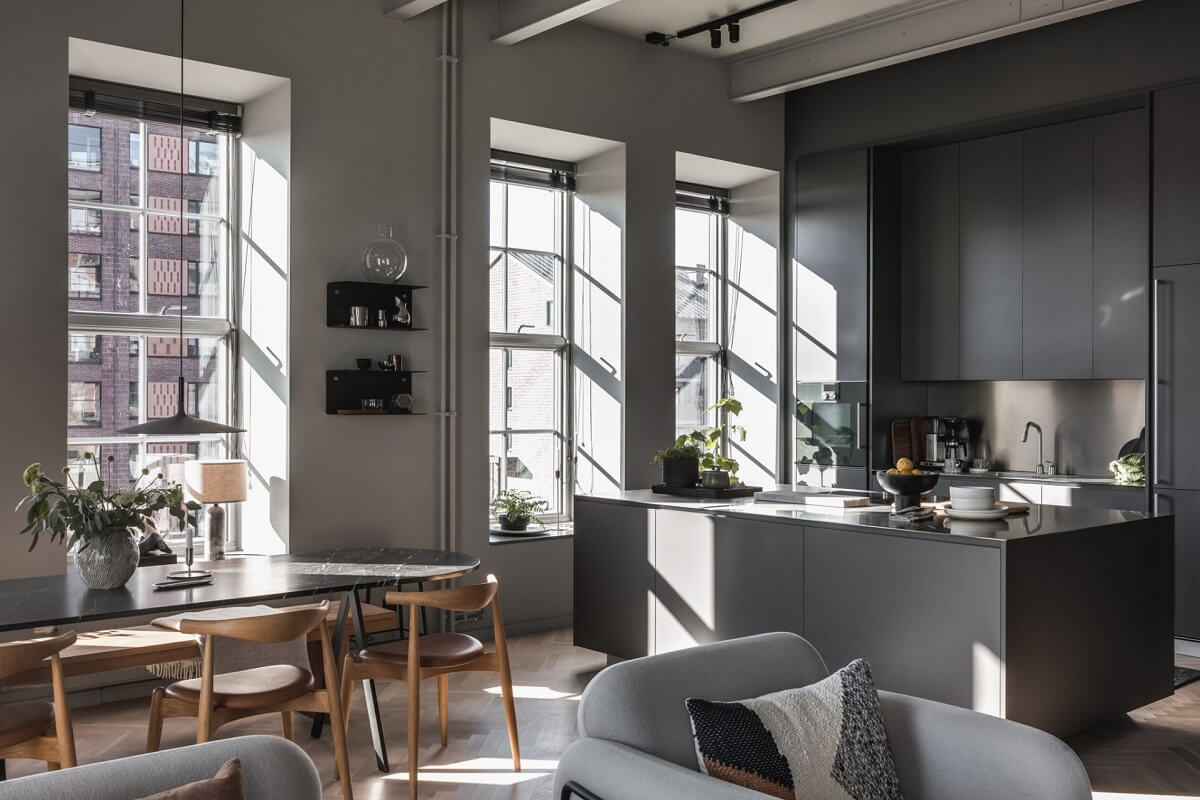 The living room and kitchen are located in one grand open-plan space that feels very social. The walls are plastered in a light gray shade, and a wooden floor in a herringbone pattern lies on the floor.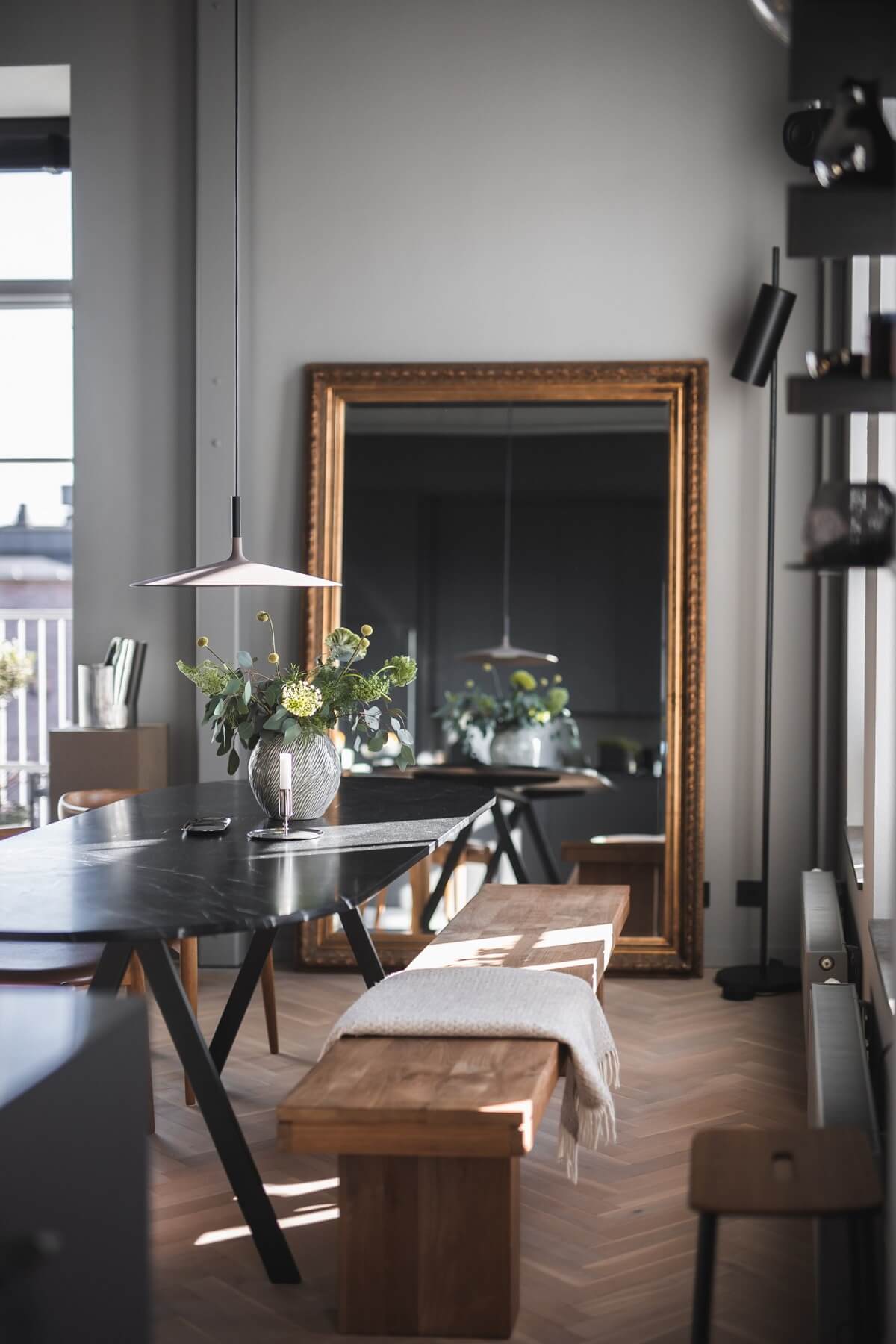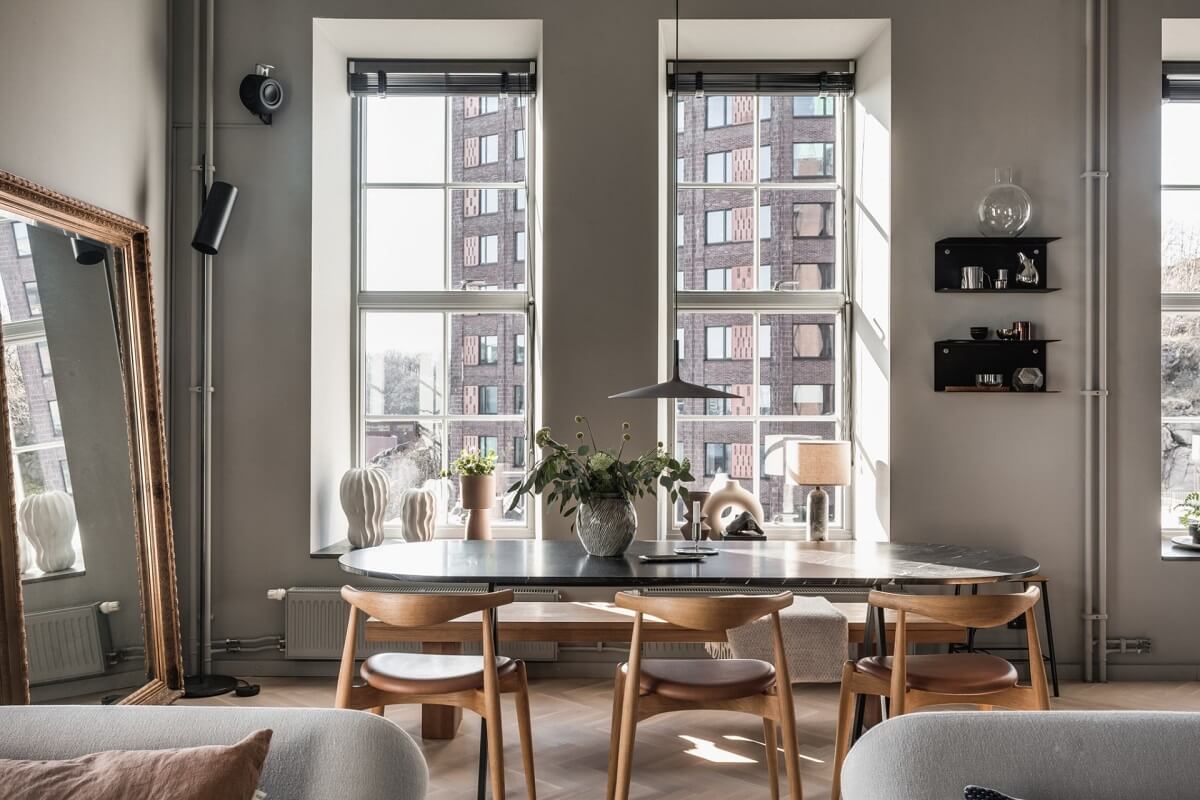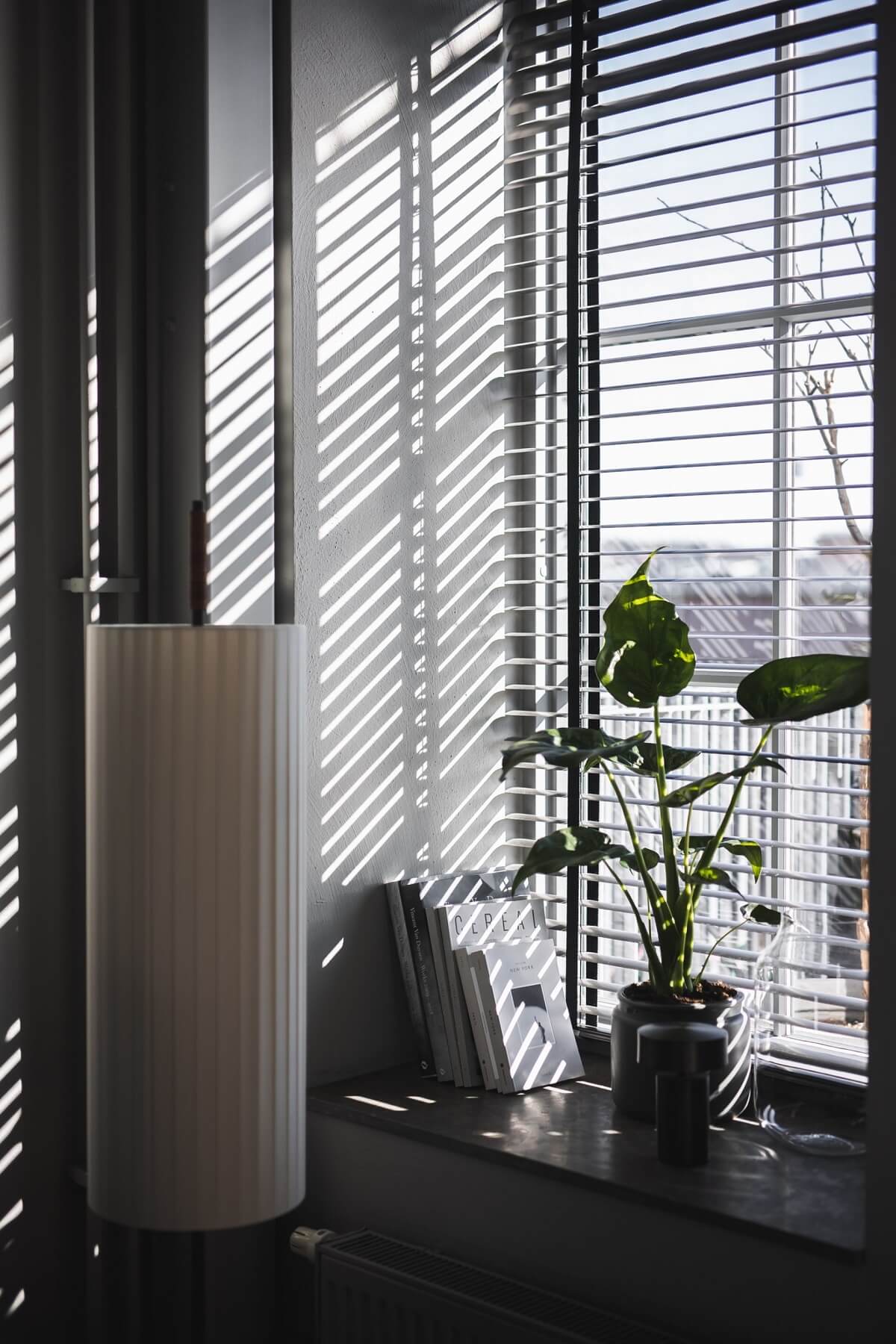 In the summer months, the living room can be extended with a large balcony that overlooks the city.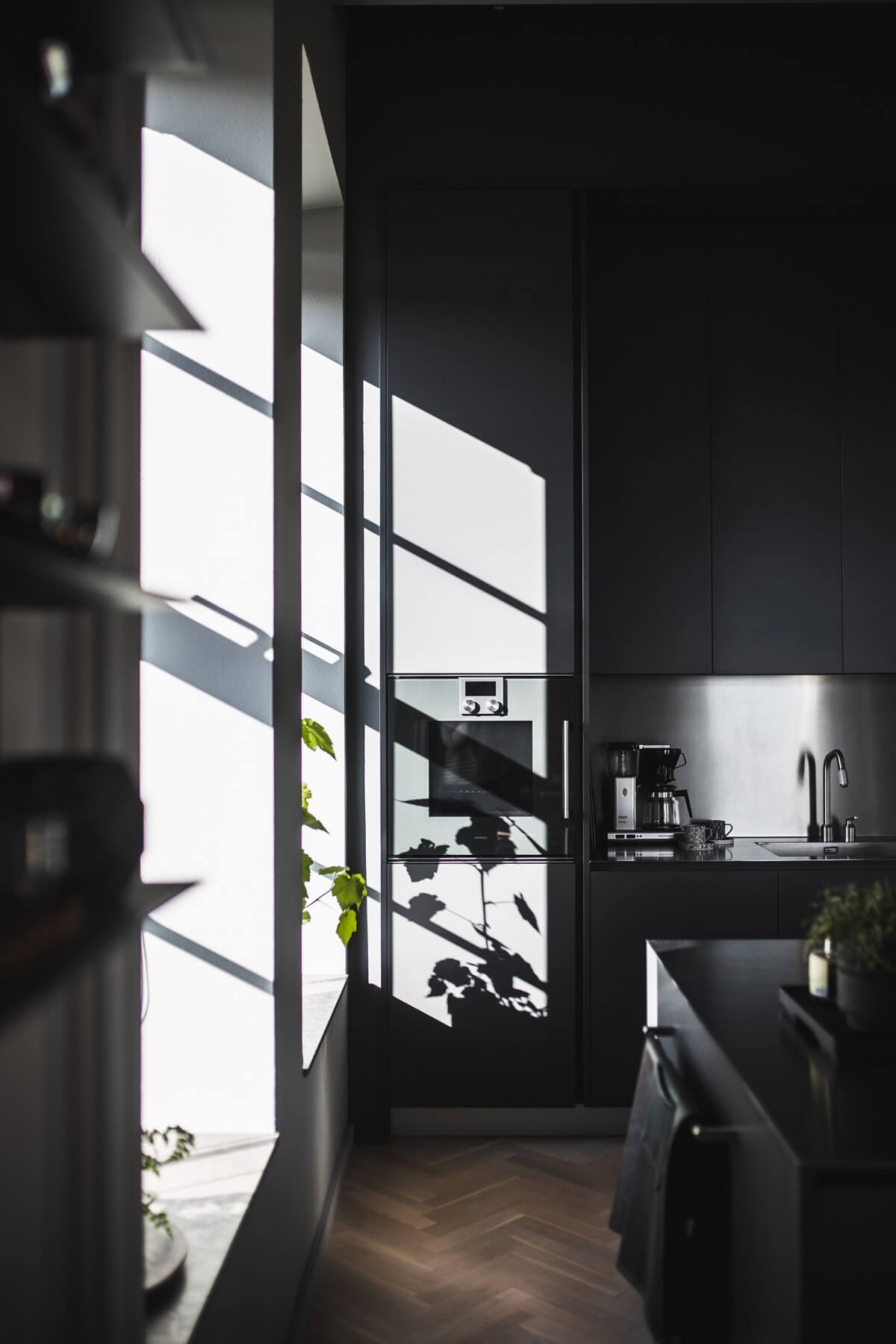 The sleek kitchen is made by Poliform and has dark gray cabinets and stainless steel worktops. Perfect for an industrial-style home. On the right, the stairs lead to a sleeping loft.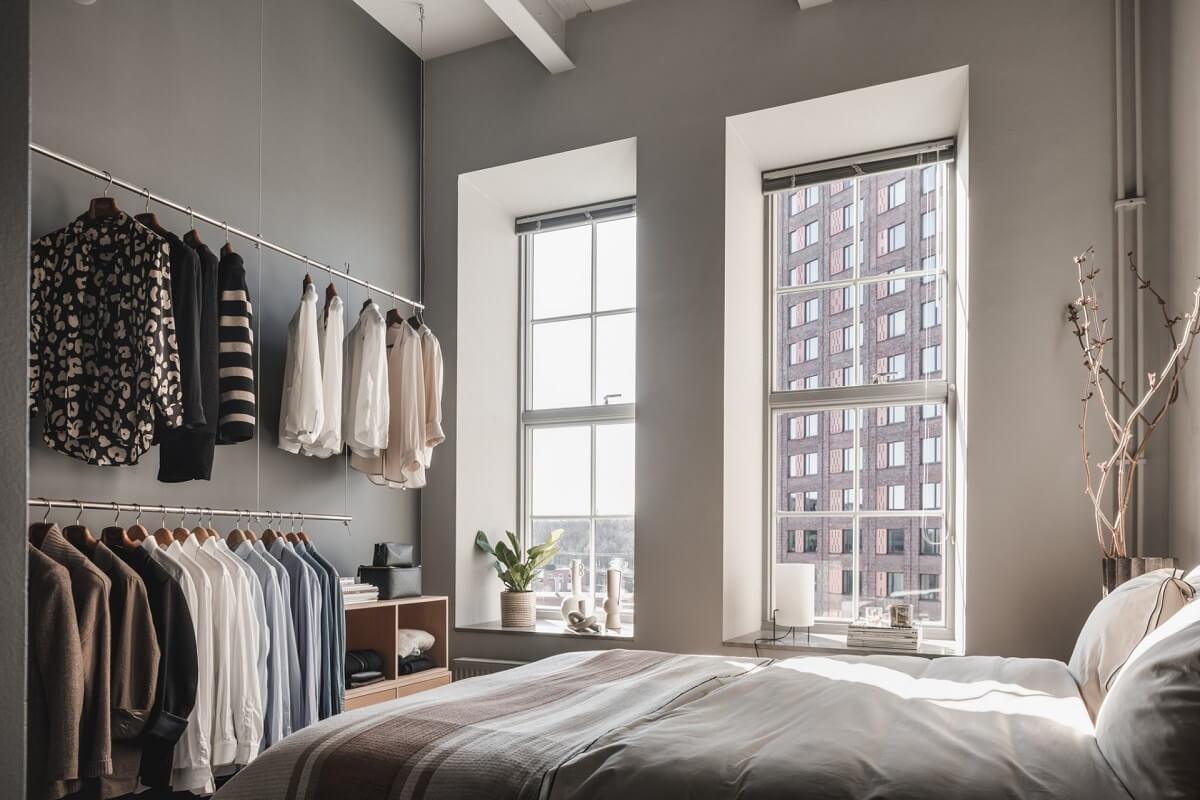 From the kitchen, you enter the master bedroom. It has a soft carpeted flor which creates a more cozy vibe.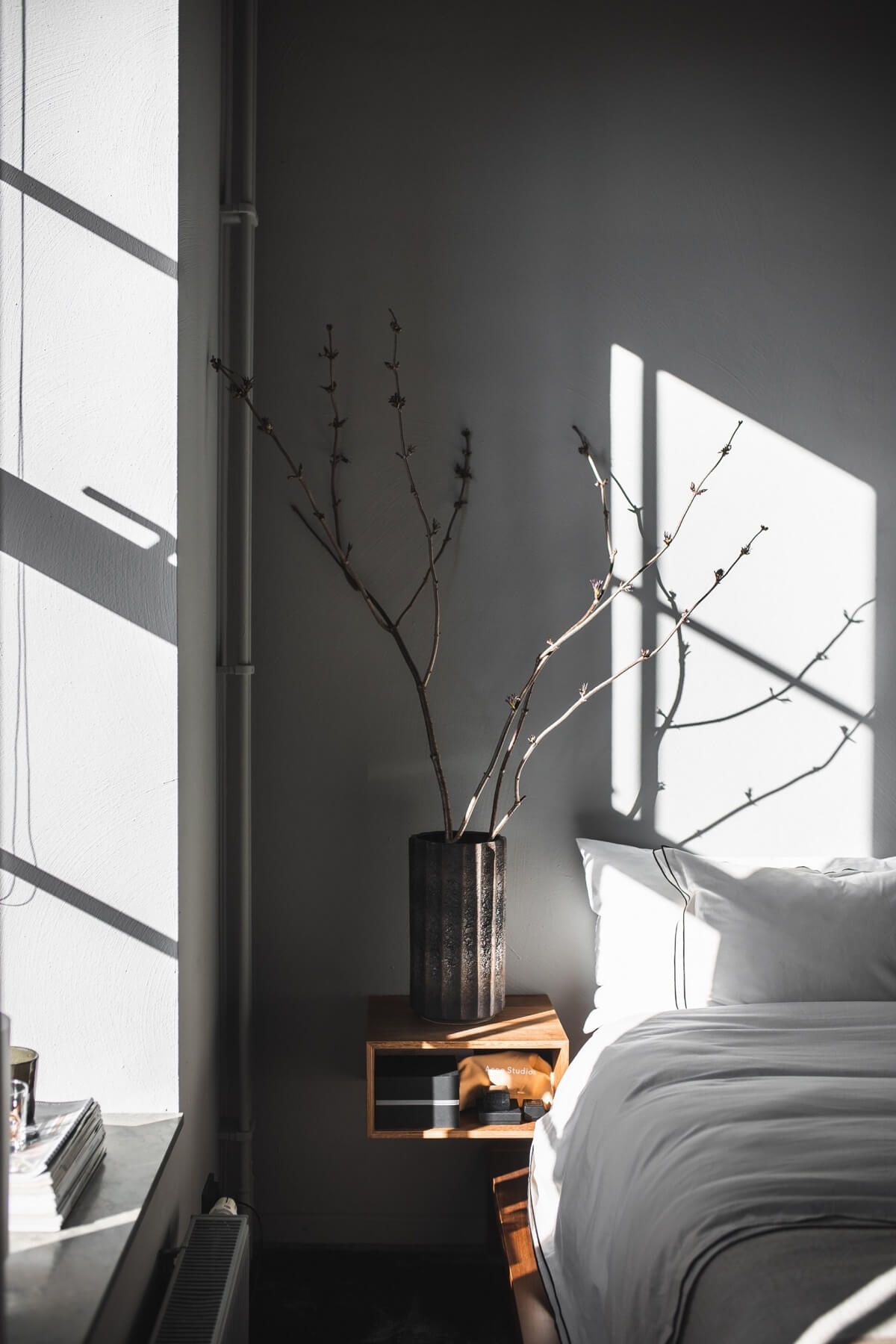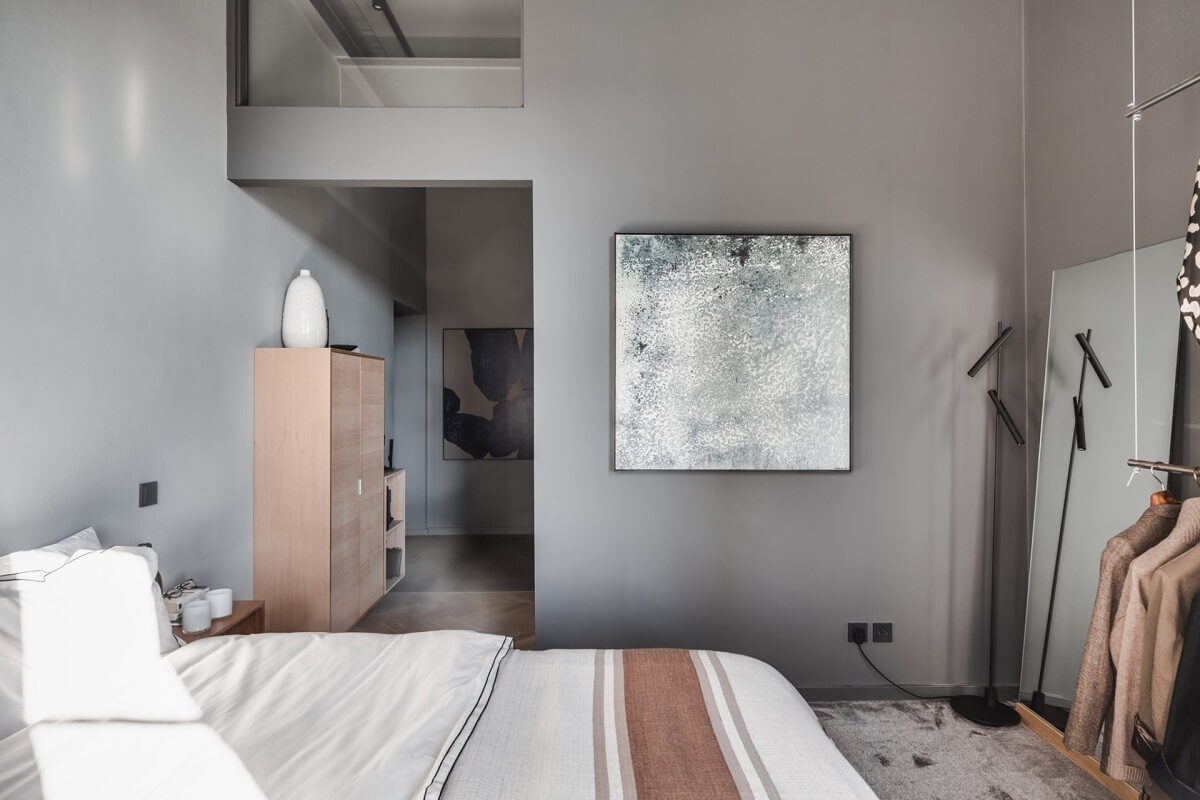 It looks open plan, but the bedroom can be closed off with a sliding door for privacy.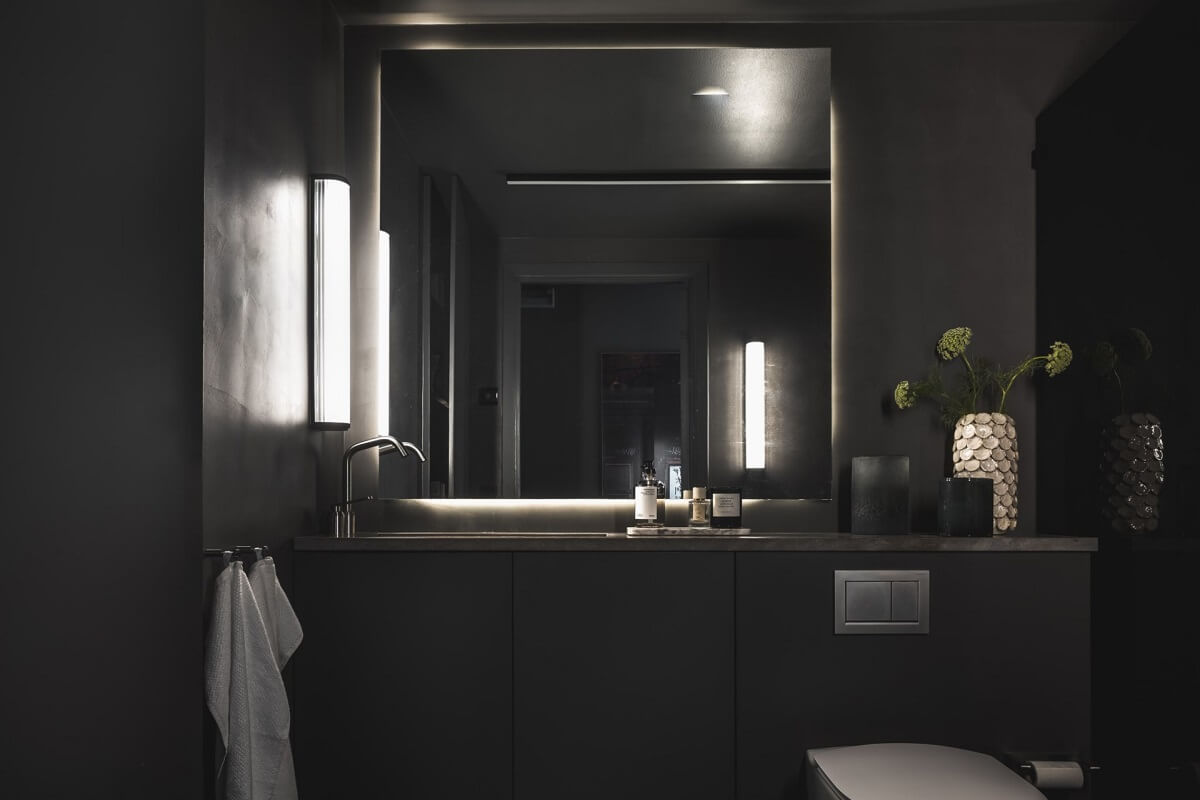 The luxurious bathroom is designed by COSA studios and has a micro cement floor and limestone worktops.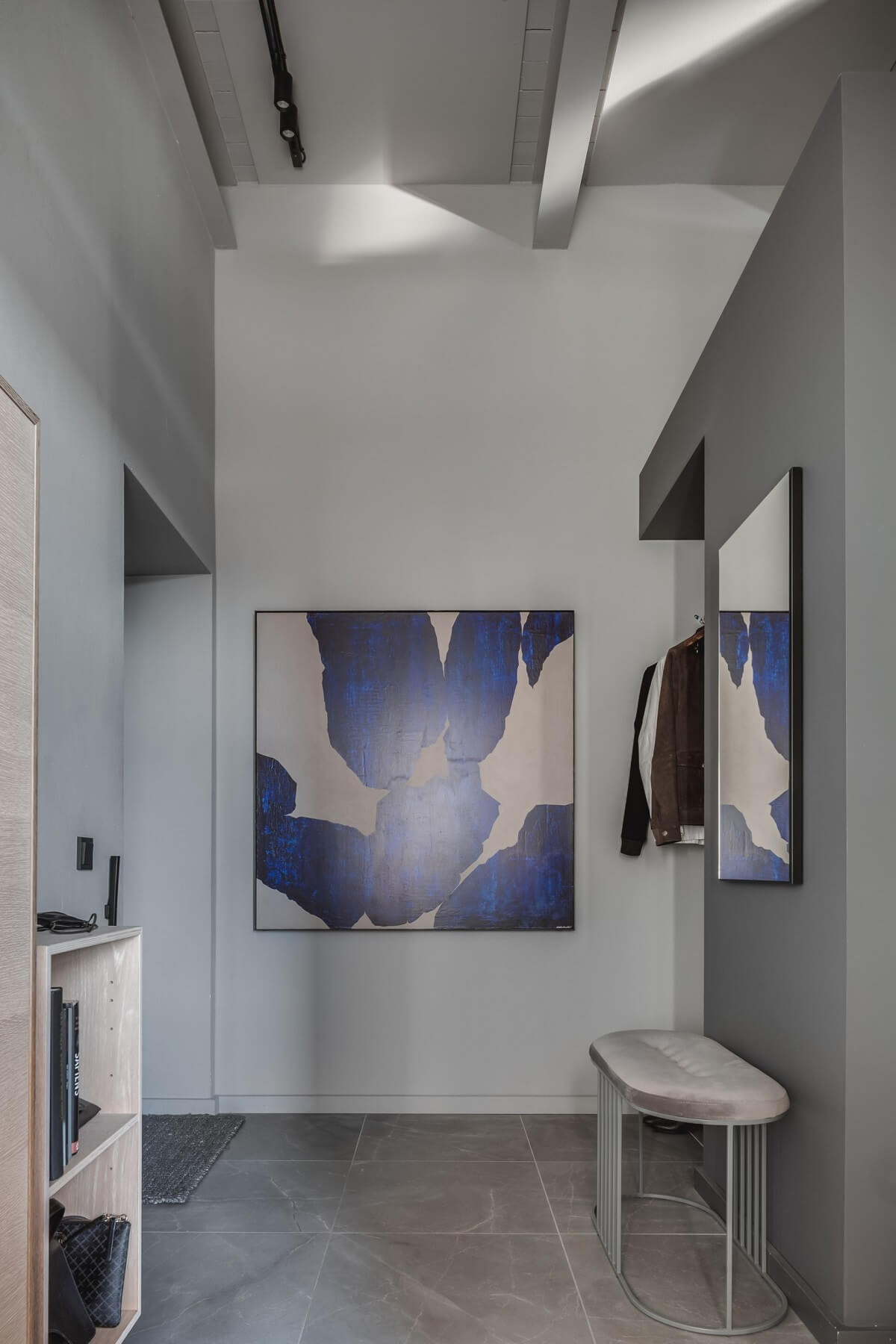 The spacious hall welcomes you into the home, with on the right a niche to hang your coat and on the floor granite floor tiles.
This industrial loft-style home if for sale at Ny Vy