A Renovated Historic Townhouse on Mallorca
With loads of sunshine, charming villages, and beaches all around, Mallorca is a much-visited destination in the South of Europe. And in these towns and villages, you can find beautiful houses like this renovated townhouse.
This historic townhouse was built in 1725 and radiates a serene and sophisticated ambiance reminiscent of aristocratic summer houses. Recently renovated to a superior standard while honoring its historical significance, the residence seamlessly blends the architectural charm of a bygone era with contemporary luxuries.
The property follows the traditional layout of grand Mallorcan townhouses, where indoor and outdoor spaces each occupy an equal share of the expansive plot. At the heart of the estate lies a southwest-facing courtyard boasting a delightful 40m² pool.
The grounds now house the historic townhouse as well as the former stables which have been converted into a guest house.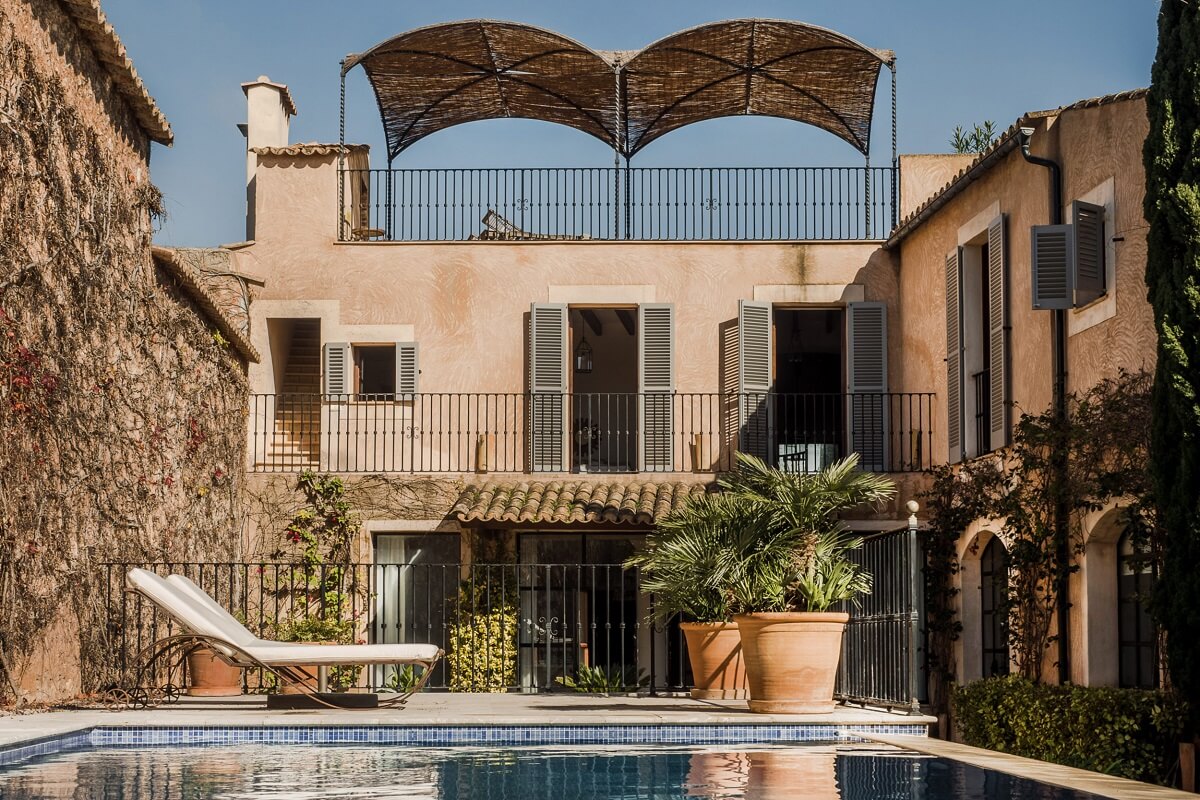 You enter the townhouse through these magnificent wooden doors.
On the ground floor sits the living room that runs the entire width of the house and which has access to the outdoor spaces.
Beautiful pillars and the wooden ceiling showcase the history of the home.
Traditional materials such as lime-sand plaster, stone tiles and wooden beams as well as two open fireplaces create a warm living atmosphere.
Next to the living room, divided by double glass and wood doors, lies the dining room. The dining room and kitchen are more modern in design but it also features the natural materials and historic elements as the rest of the house.
A beautiful staircase leads you to the first floor which houses three bedrooms, each with an en-suite bathroom.
One of the bedrooms has a large terrace overlooking the courtyard garden.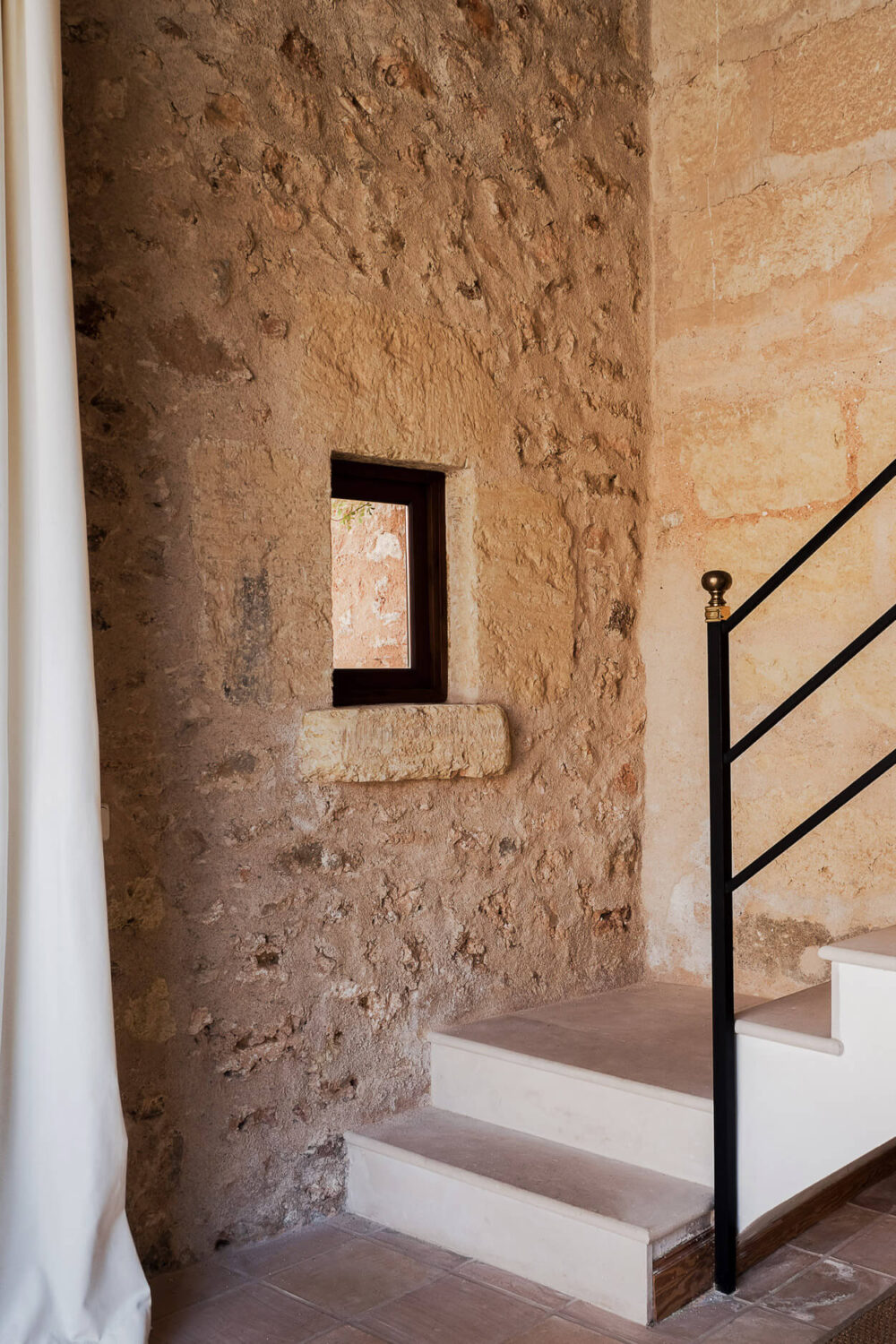 Through the south-facing balcony above the patio, a stone staircase leads to the roof terrace, from where the view extends over the roofs of the village into the surrounding countryside.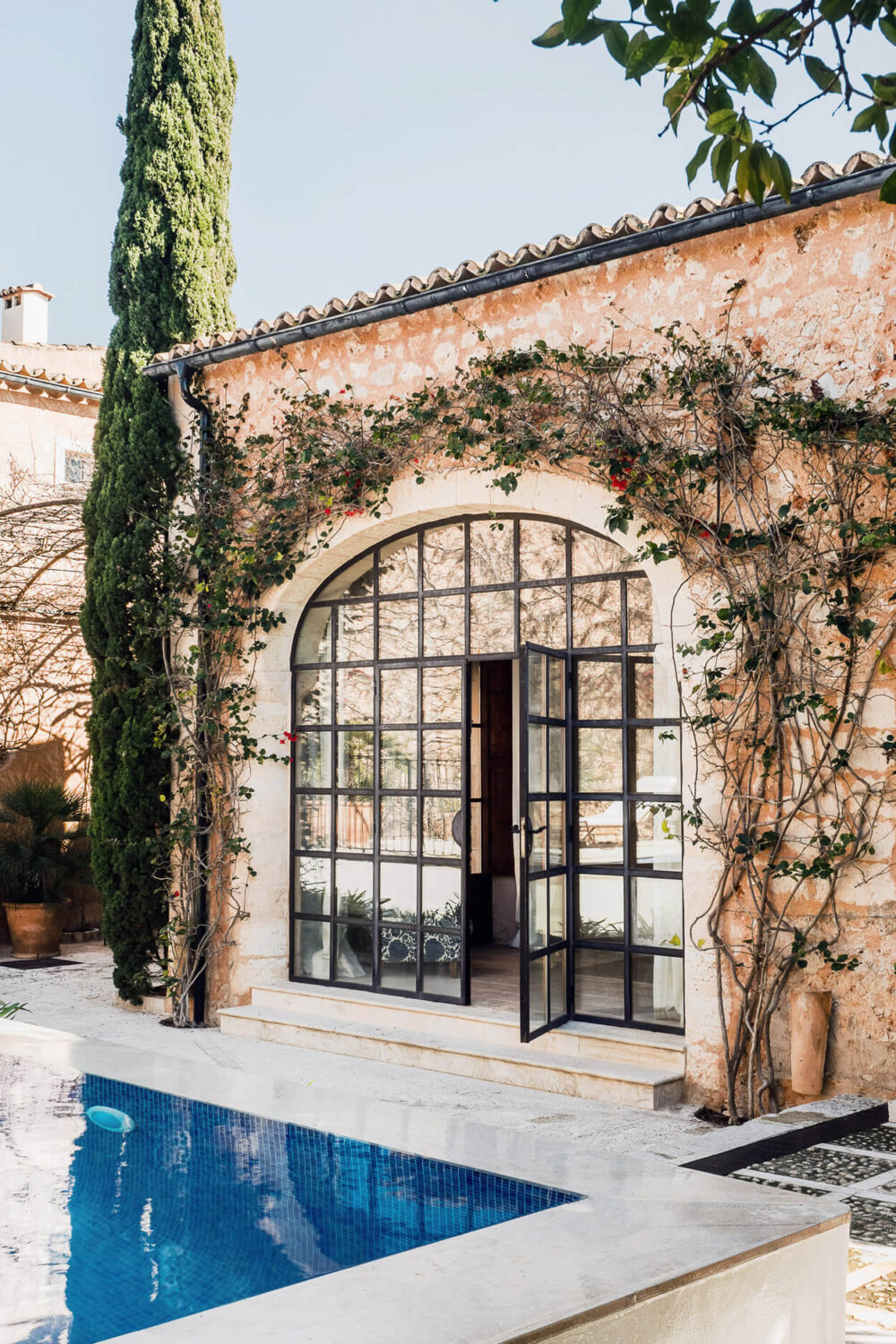 This beautiful townhouse on Mallorca is currently for sale at Fantastic Frank