Natural Light in a Family Home in Sweden
Built in 1920, this Scandinavian villa was recently renovated to create a serene family home with modern elements combined with period features. The 200 square meter family home has beautiful large open-plan living spaces and five bedrooms.
One thing you instantly notice in this Swedish home is the natural light that floods into the rooms. It creates a beautiful ambiance in the stylish rooms.
The entire home is decorated in a calm, neutral color scheme with light gray walls and white furniture. But the wooden floorboards and period features such as tiled fireplaces bring character and warmth to the rooms.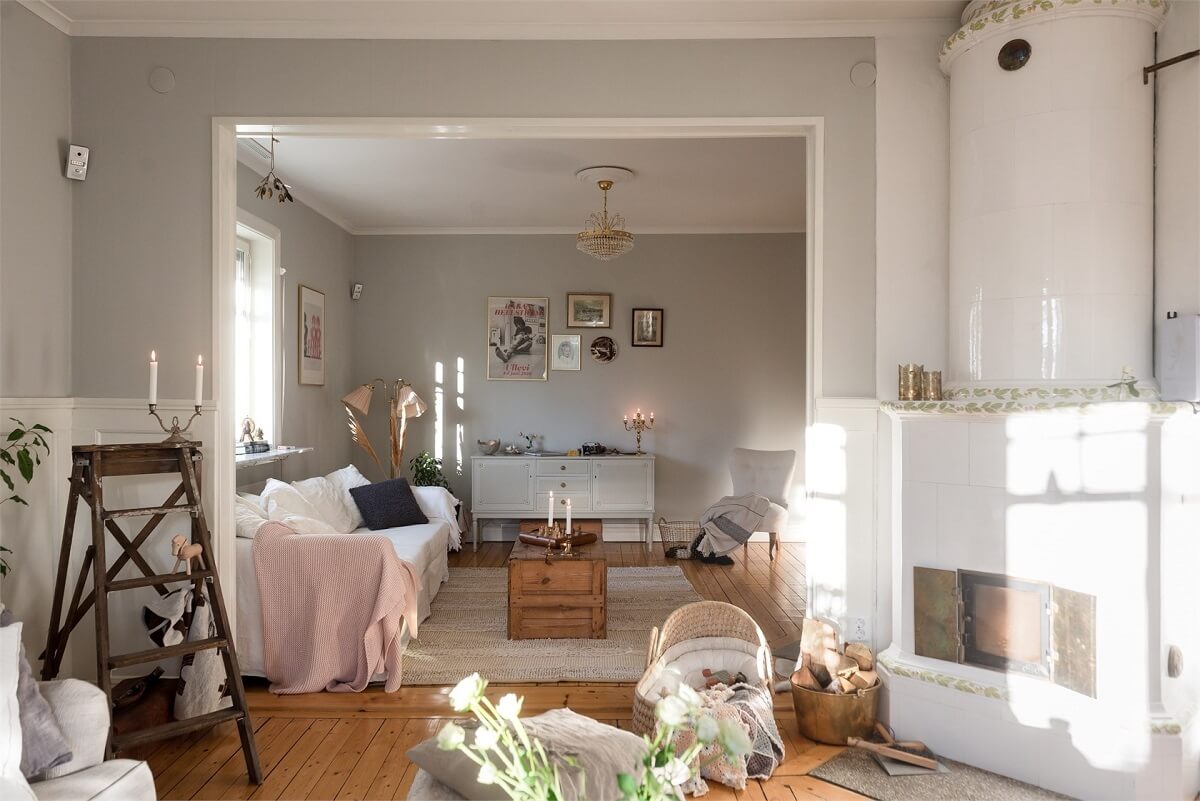 The home has a double living room with newly painted light gray walls and wooden floors.
The living space features a beautiful historic fireplace, bay windows, slatted windows, and chest panels that add plenty of charm to the space.
The house has a spacious social kitchen with white cabinets, wooden worktops, and white subway tiles.
Next to the kitchen is a dining room with beautiful light coming in via windows in several directions. Through double doors, you reach a veranda that's located at the front of the house.
The master bedroom is painted in a soft gray shade, and the built-in wardrobes keep the room tidy and uncluttered.
The dormer window in the bedroom is now fitted with a desk to create a bedroom home office.
Decorating a bedroom under a sloped ceiling can be tricky, but in this small room, they used the space under the pitched roof for custom wardrobes.
See also: How To Decorate A Bedroom with A Slanted Ceiling
photography by Fastighetsbyrån