A Scandinavian Apartment with a Pale Yellow Kitchen
In the Swedish city, Gothenburg stands a beautiful turn-of-the-century apartment complex that houses this two-bedroom apartment with beautiful natural light. The 64-square-meter apartment has serene rooms painted in soft beige tones and original features.
The three rooms of the apartment are positioned in a row, and thanks to the south-facing location of the Scandinavian home, the rooms are flooded with natural light throughout the day, adding a soft glow to the rooms.
Next to the generous rooms and natural light, the rooms in this home also feature original elements of the early 20th-century building. The rooms feature beautiful stucco, ceiling rosettes, fine molding, and an original tiled fireplace.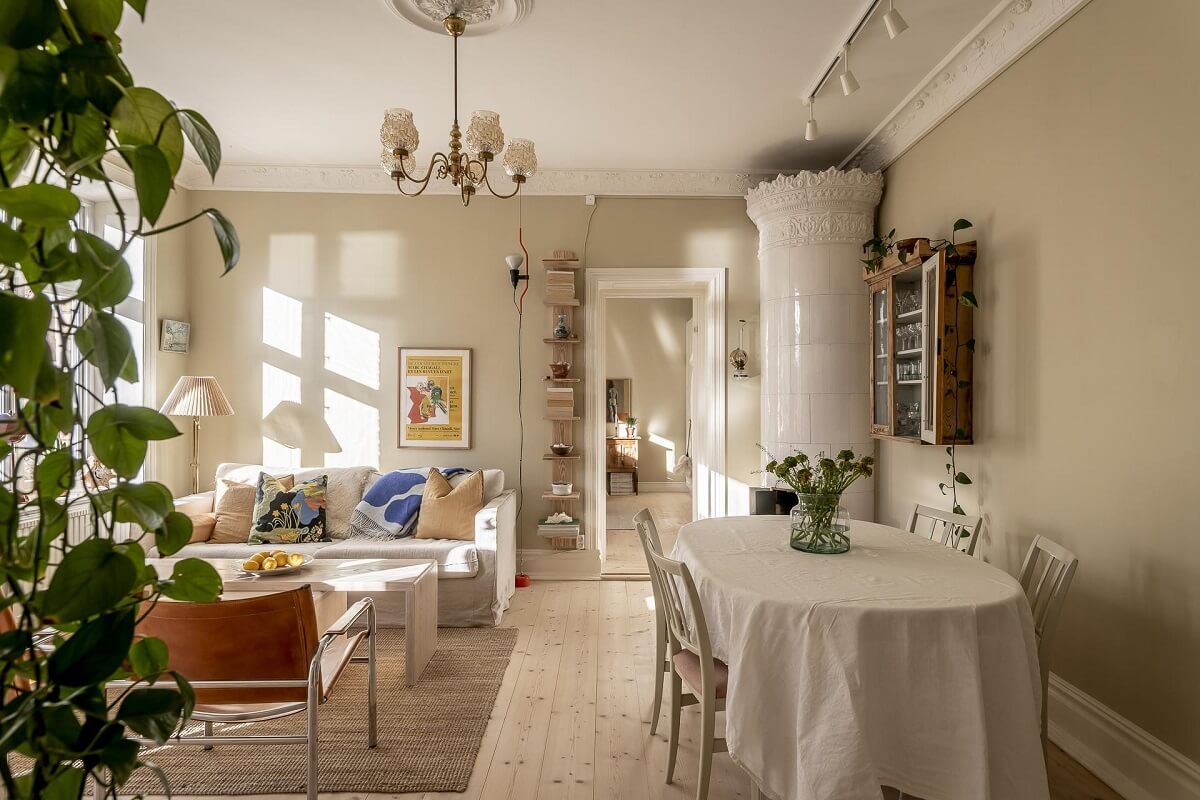 See the light flooding into its living room, so lovely. The living room had a soft beige wall color and sanded wooden floors that creates a serene atmosphere to the room.
Attached to the living room is a sunny south-facing balcony that offers beautiful views of the city.
The living room sits in the center of the apartment and has a working traditional Swedish fireplace called a kakelugn.
The beige tones are complimented with natural materials like wood and jute that add to the serene atmosphere of the home.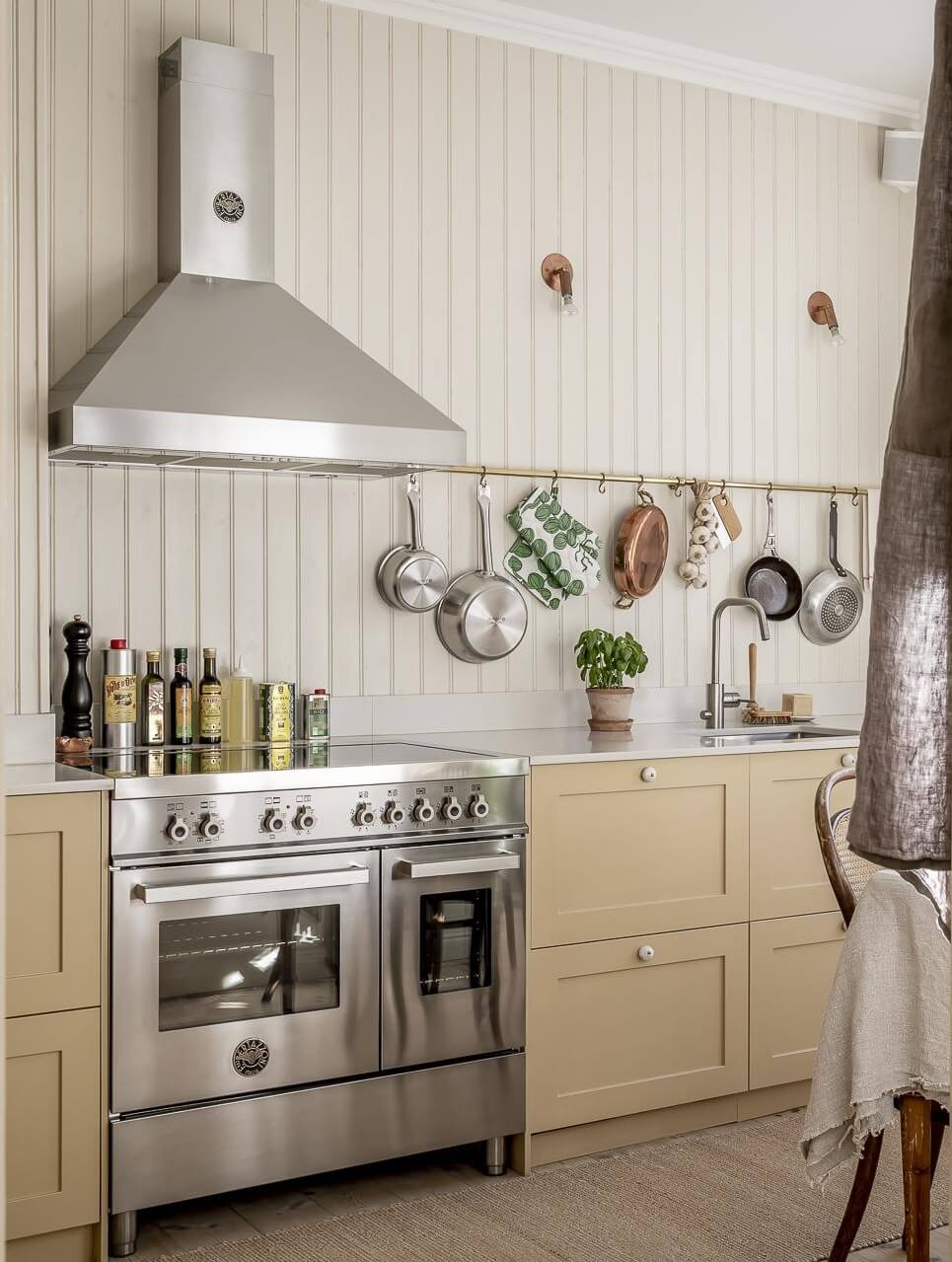 Next to the living room lies a generous kitchen with cabinets painted in a soft yellow tone.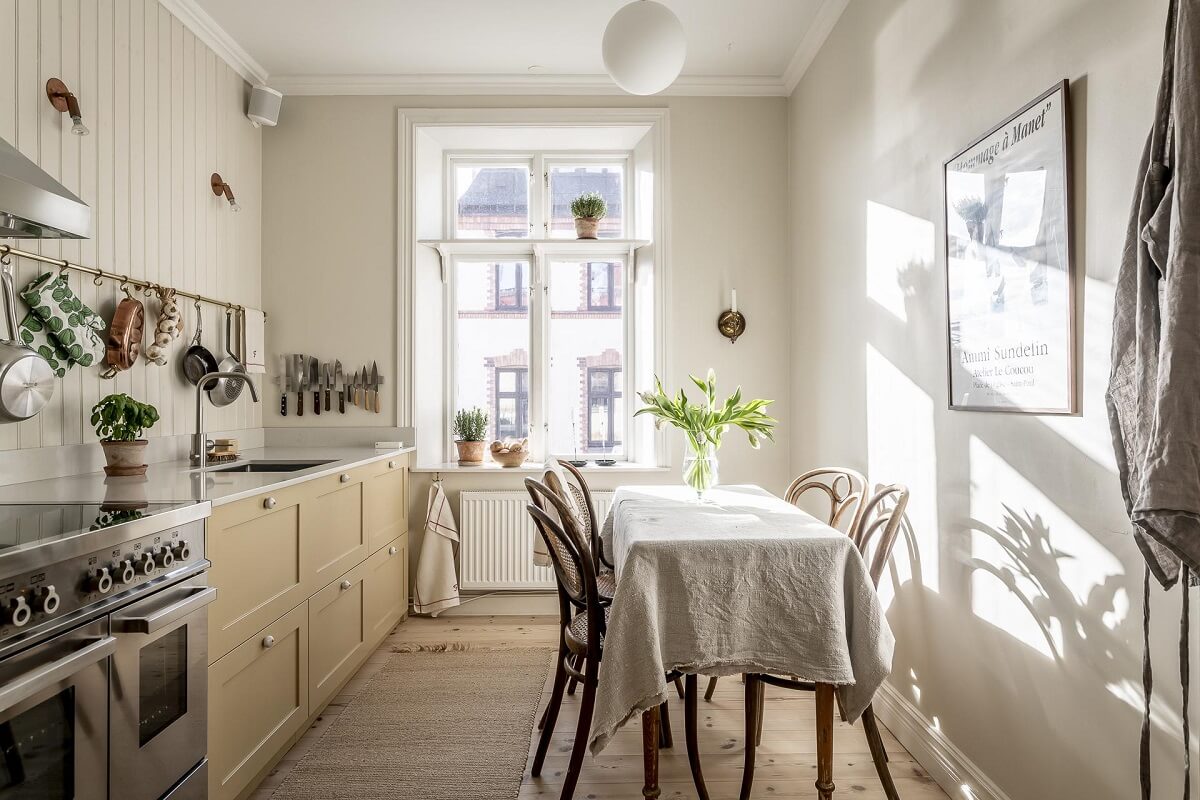 The shelf that is added to the window would be perfect for growing herbs.
On the other side of the living room lies the bedroom. It's a grand room with plenty of space for a double bed and a wall fitted with wardrobes.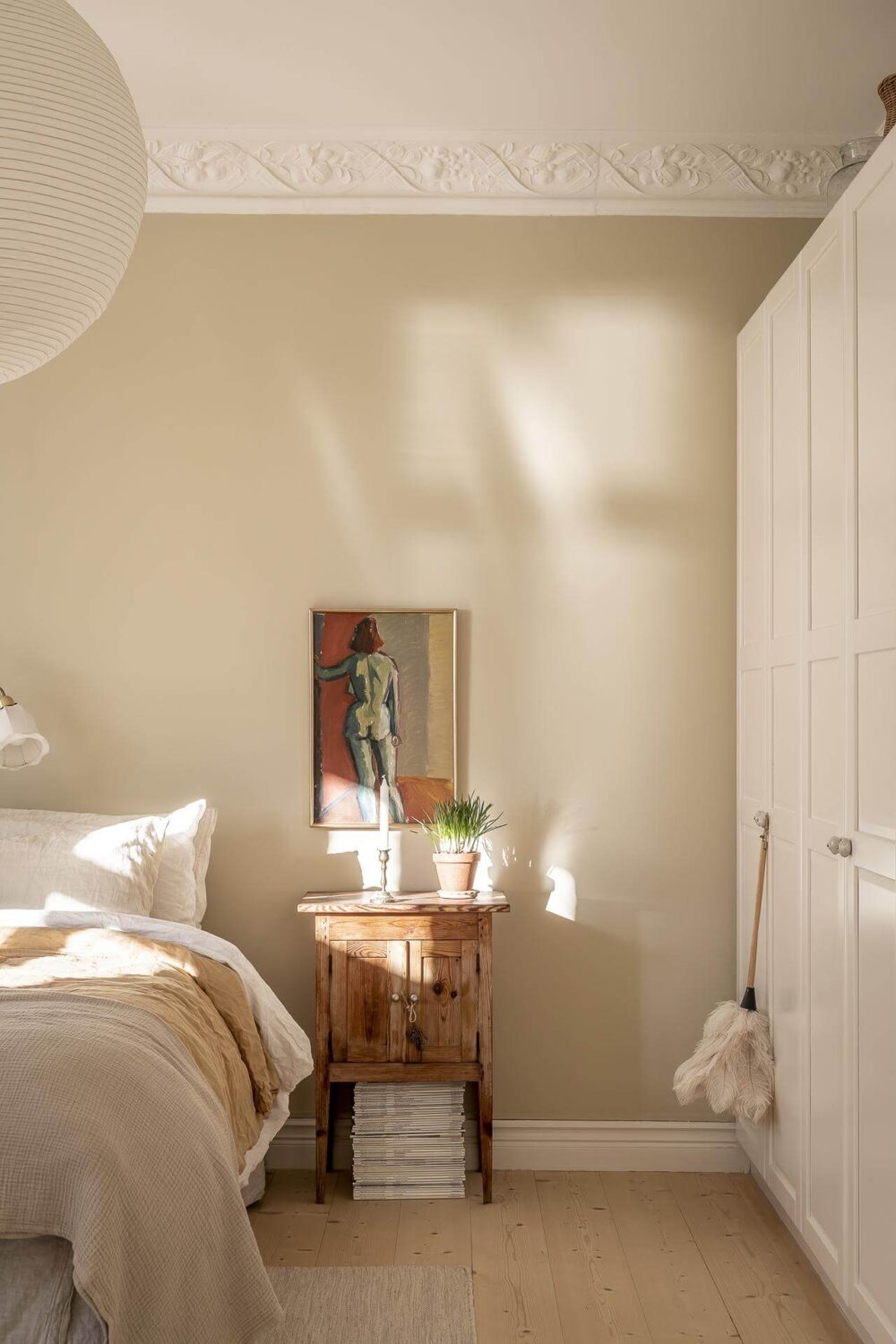 This room also features original elements. Stucco, a ceiling rosette, a wooden floor, and deep window sills add to the charm of the room.
The apartment has a functional hallway with a little niche that's perfect for hanging coats and storing shoes. The black and white floor is by Victorian Floor Tiles.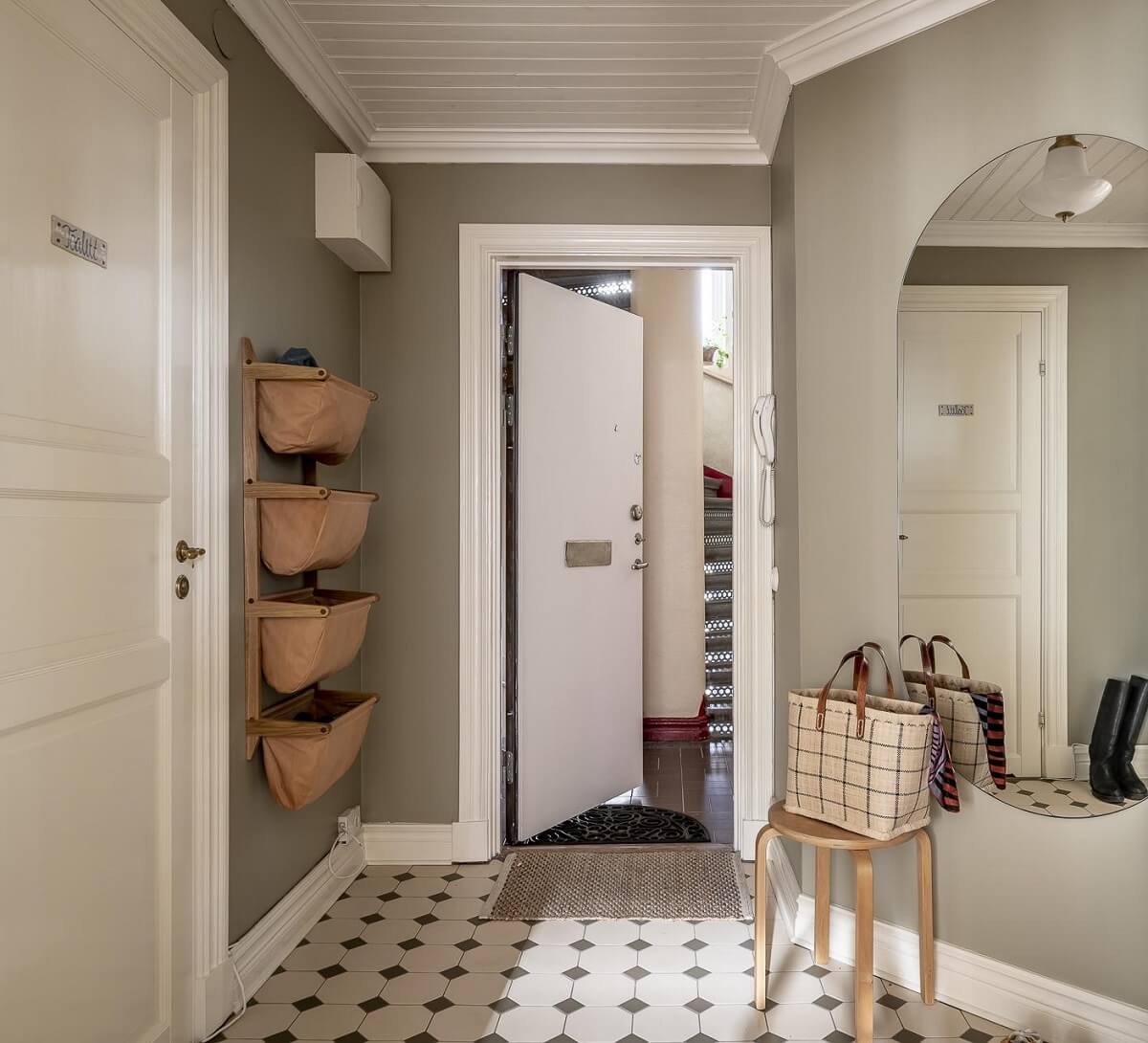 photography by Alvhem