A Scandinavian Attic Apartment Painted in Soft Earthy Tones
When I researched the trending paint colors of 2019 earlier this year I noticed a lot of earthy tones and this Scandinavian attic apartment fits right in.
The colors are from the 'Nature' line by Alcro and they are a bit between pink and brown. It gives the apartment a wonderful soft look. I always love attic apartment because they're so cozy and this one is certainly stunning.
I love how they used the slanted ceiling for built-in shelves, a clever way to use that tricky space. Looking at this apartment makes me completely calm, so lovely!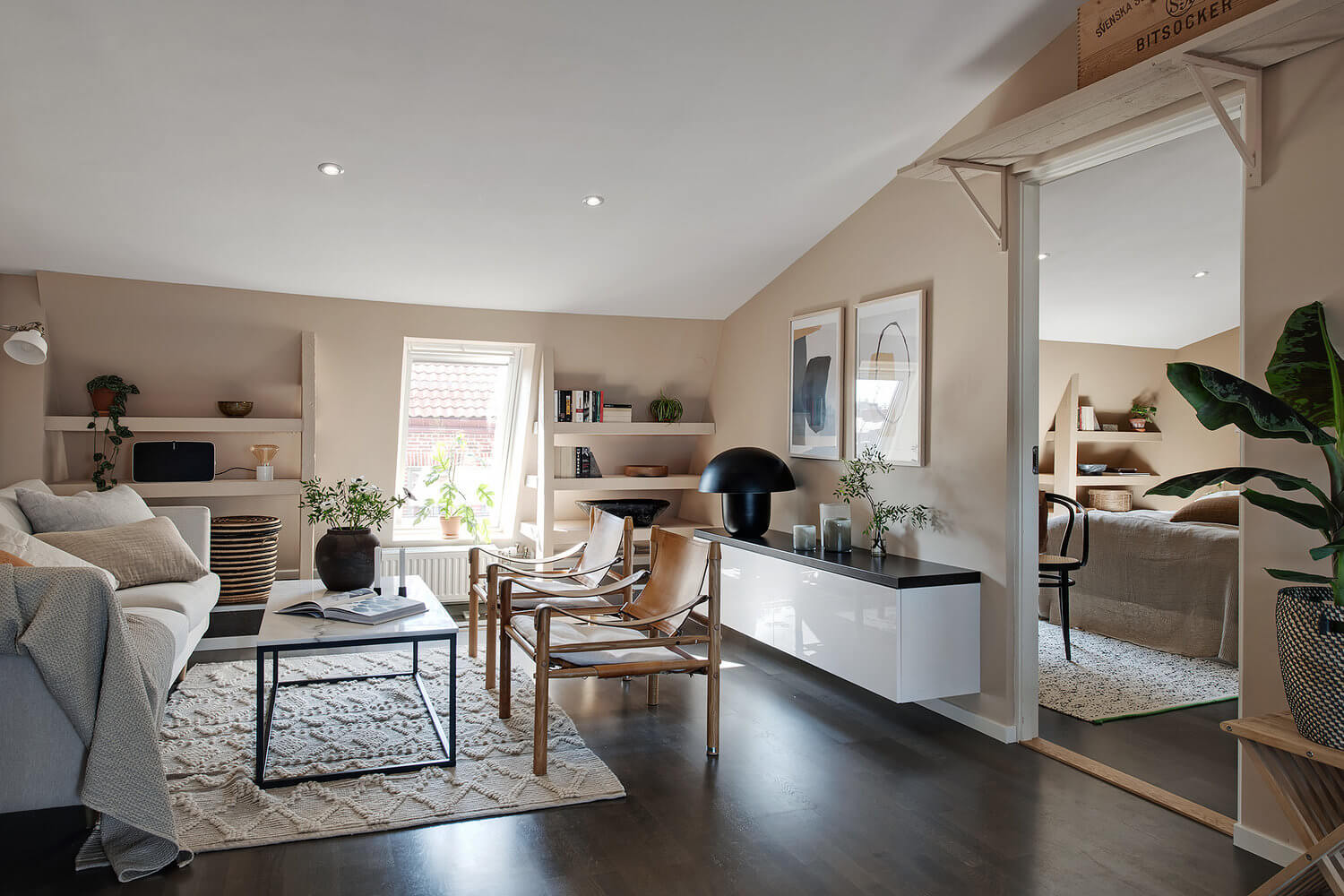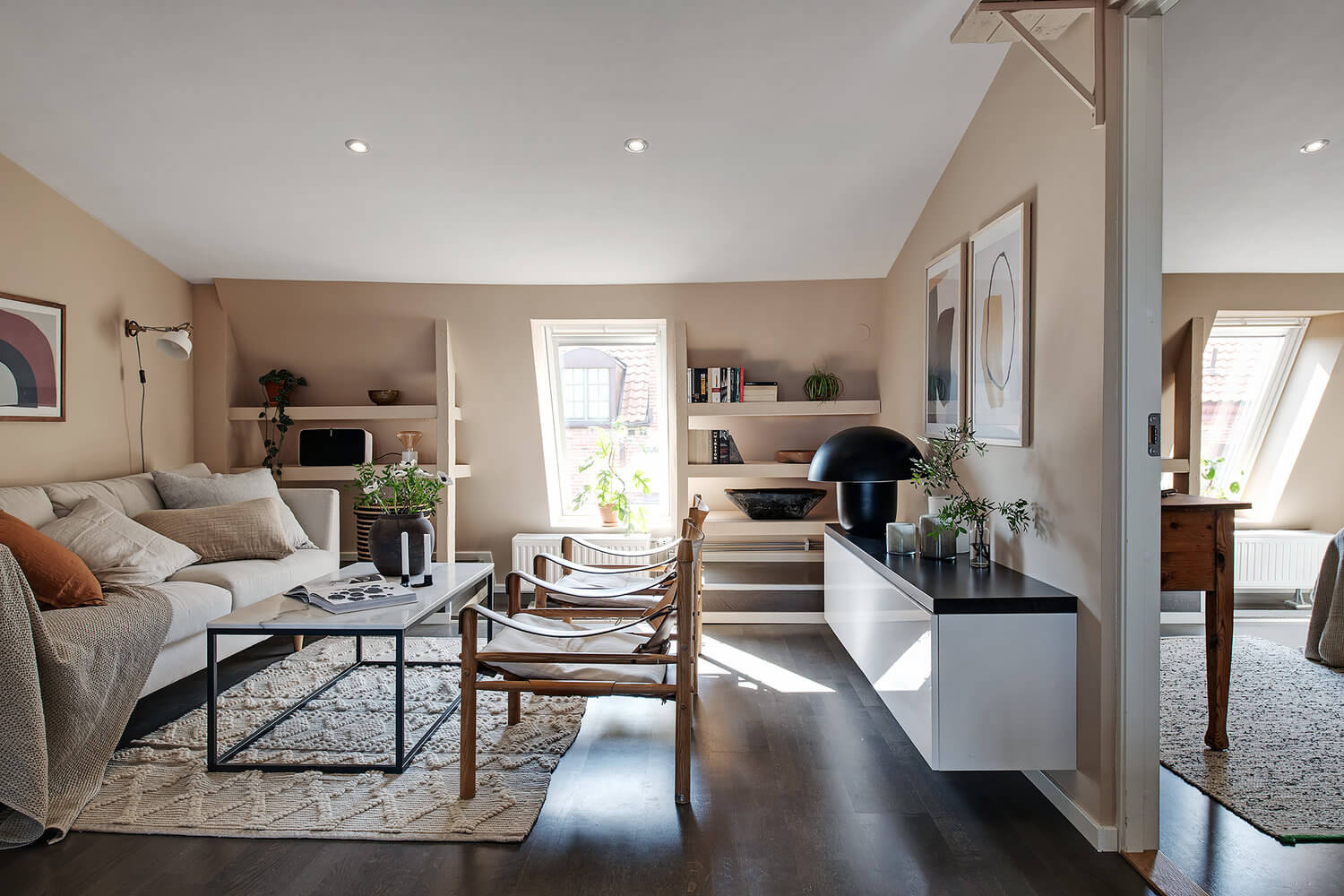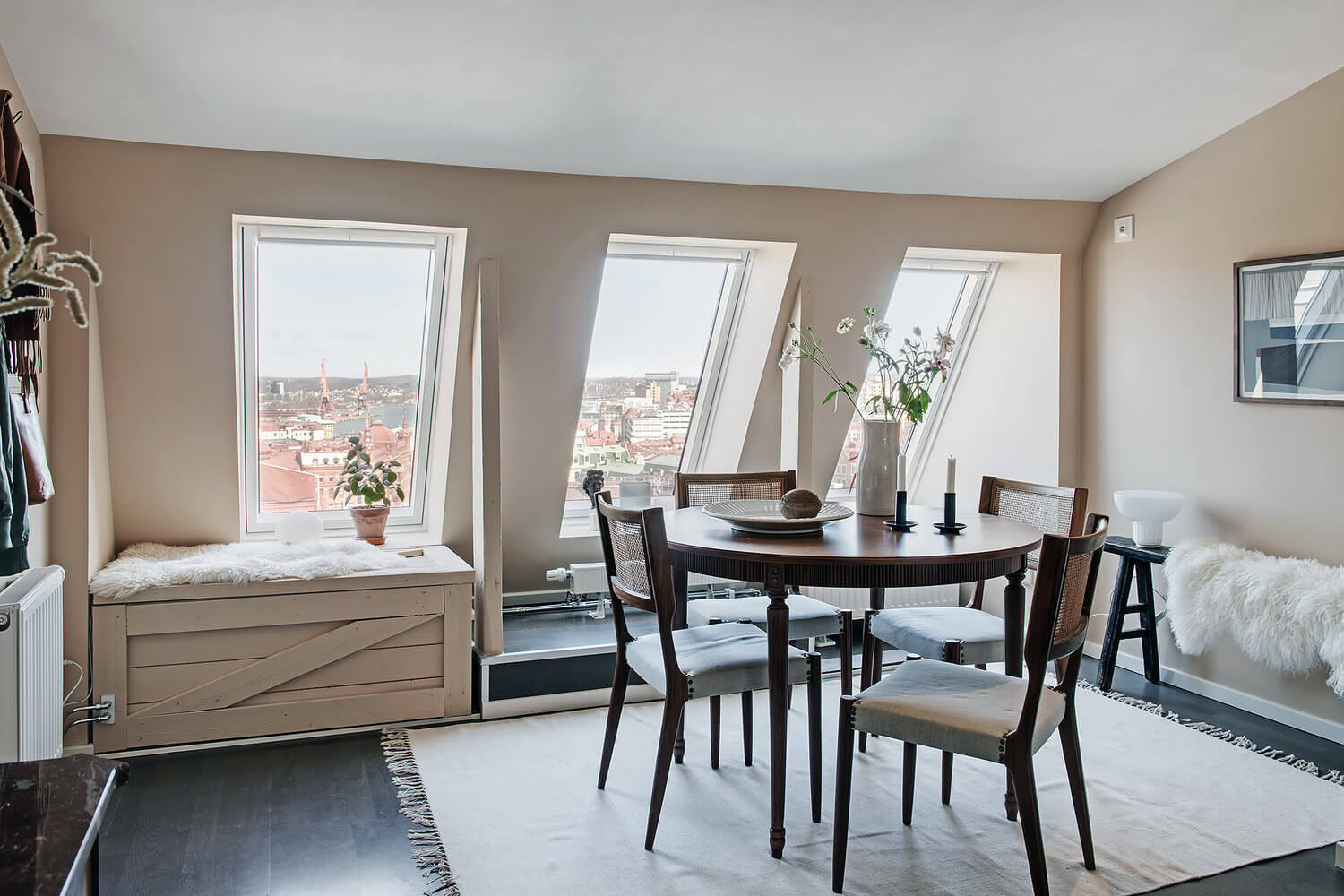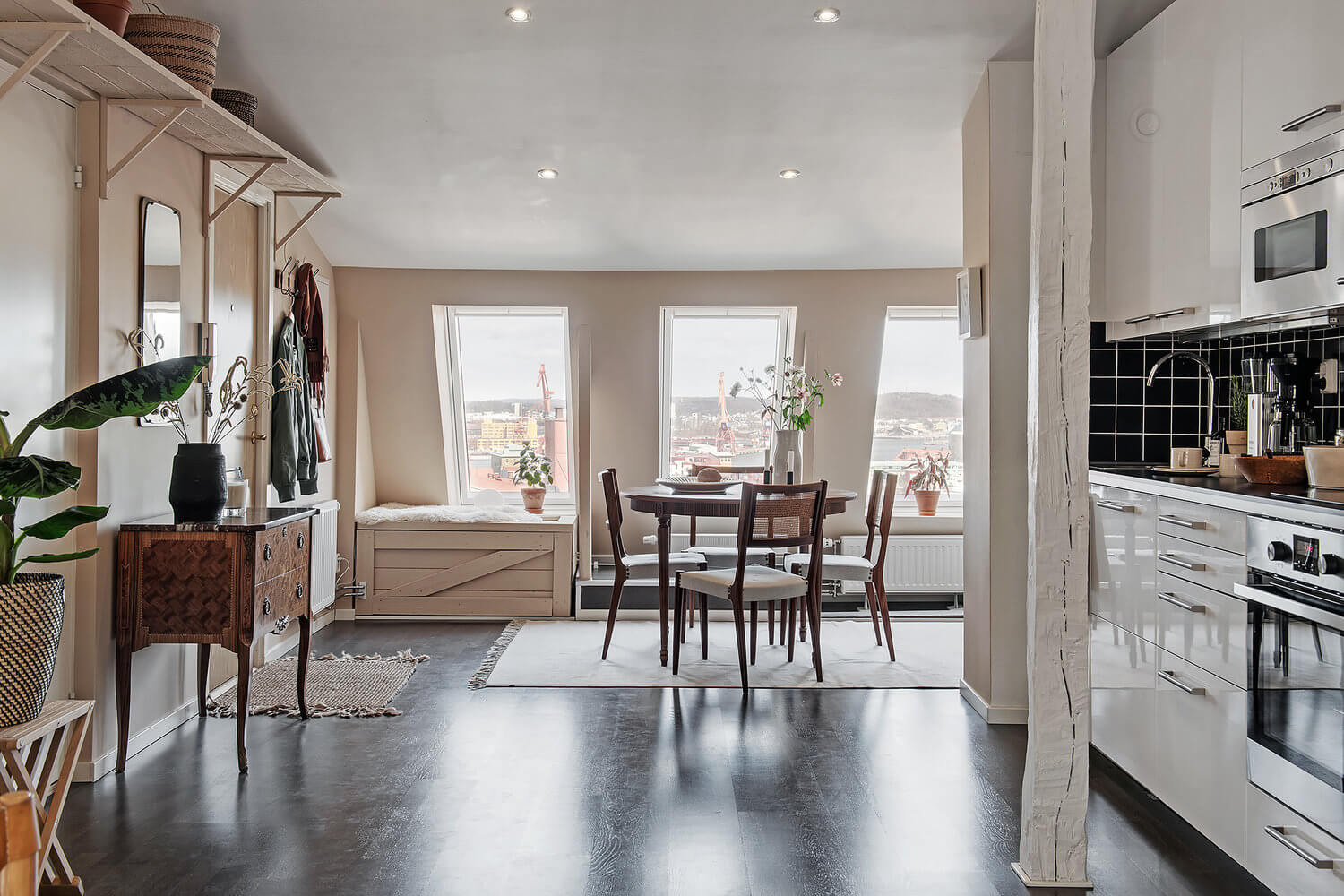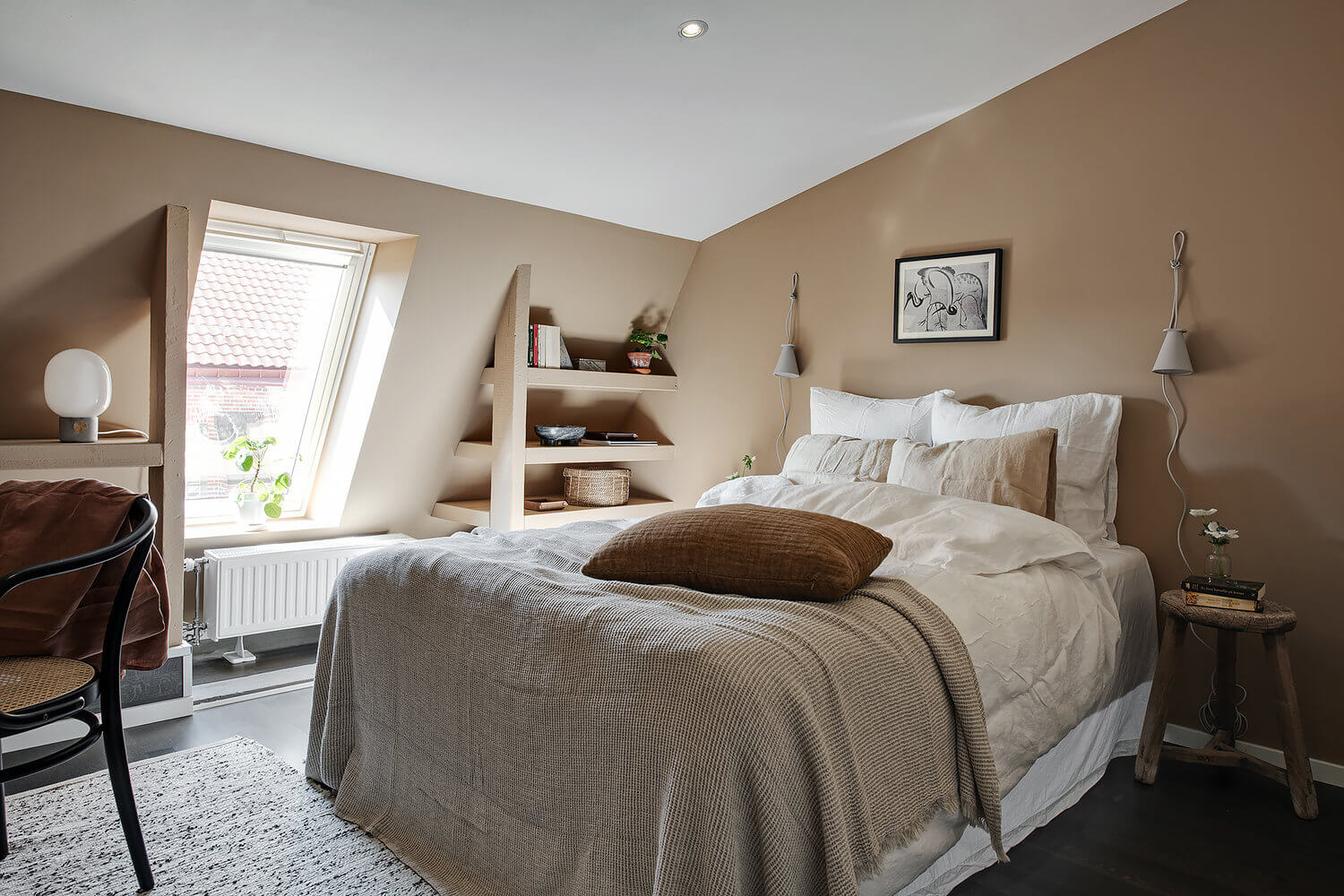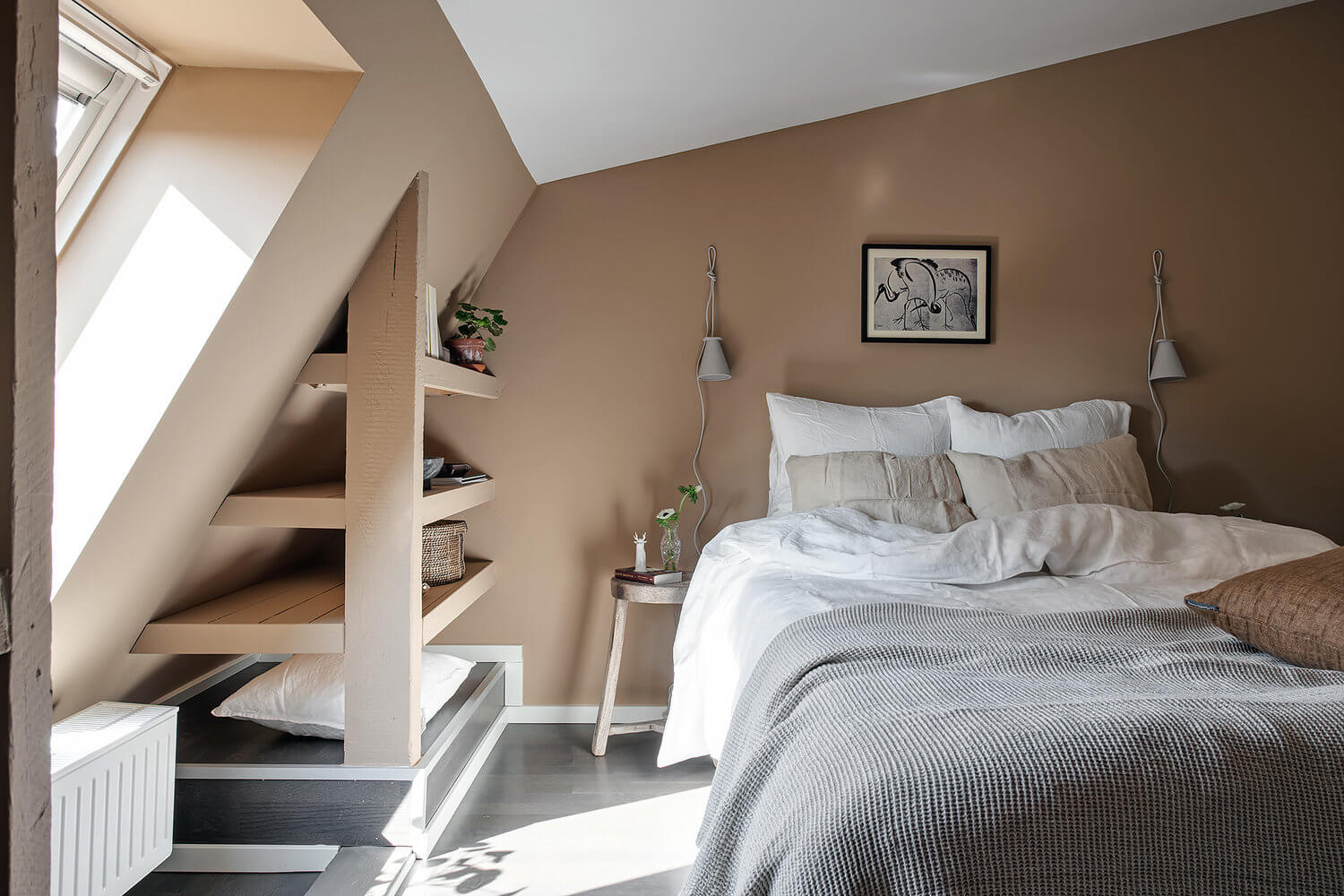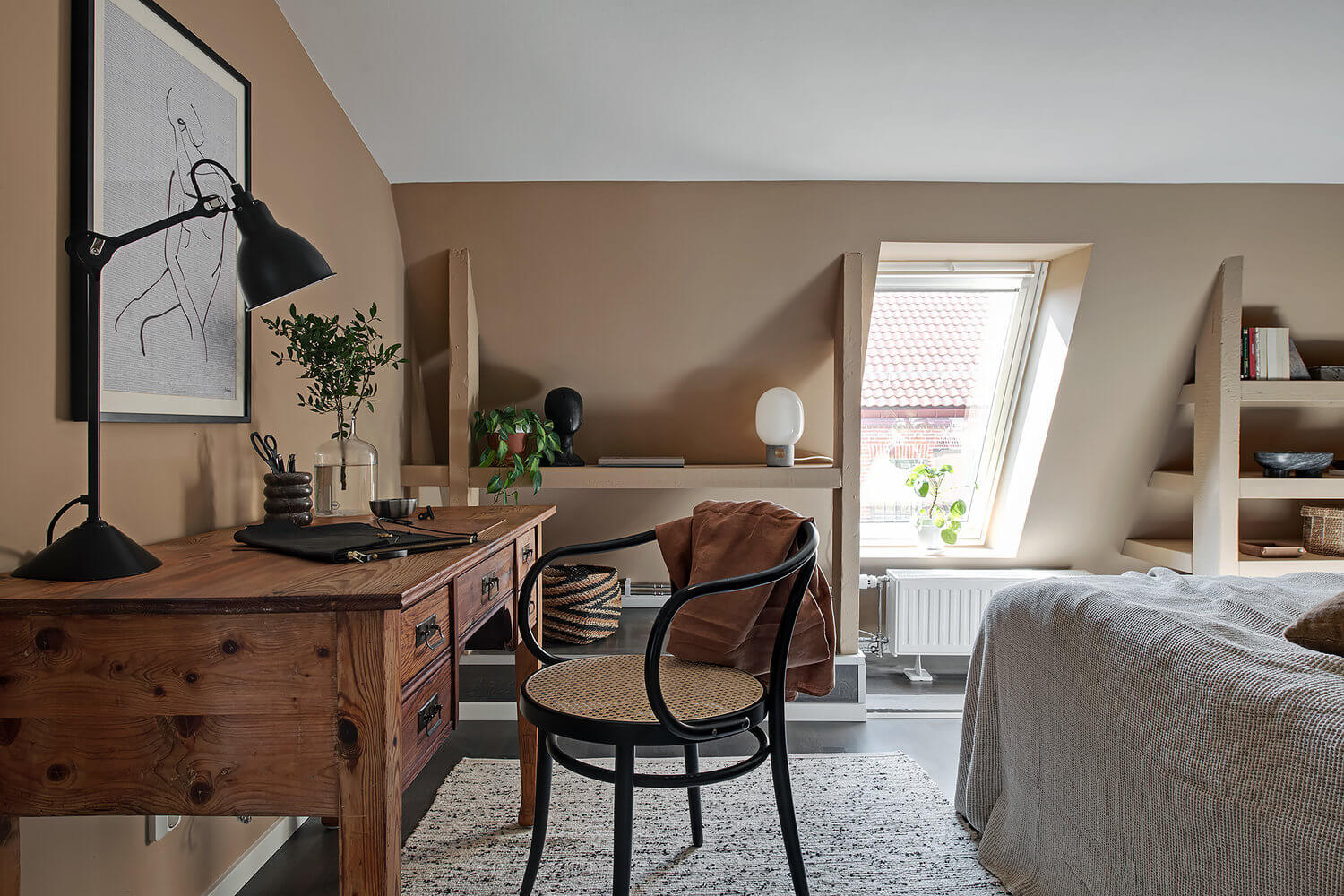 photos via Alvhem