A Scandinavian Duplex That Blends Old and New
In the last couple of years, this turn-of-the-century duplex apartment in Sweden has been carefully renovated by its current owners. The two-story apartment now features calm and modern spaces in combination with old features.
As mentioned, the 88 square meters apartment is divided over two floors. On the lower floor, you have a living room, a kitchen, and a second living room that can also be a bedroom. The cosy top floor with slanted ceilings houses two more bedrooms and a bathroom.
Like many historic apartment complexes in Sweden, this one also features a courtyard. It's a wonderful green space that serves as a communal garden for the residents.
The home is adorned with decorative carpentry, pine floors, a working tile stove, dormers, and wooden beams that add character to the house.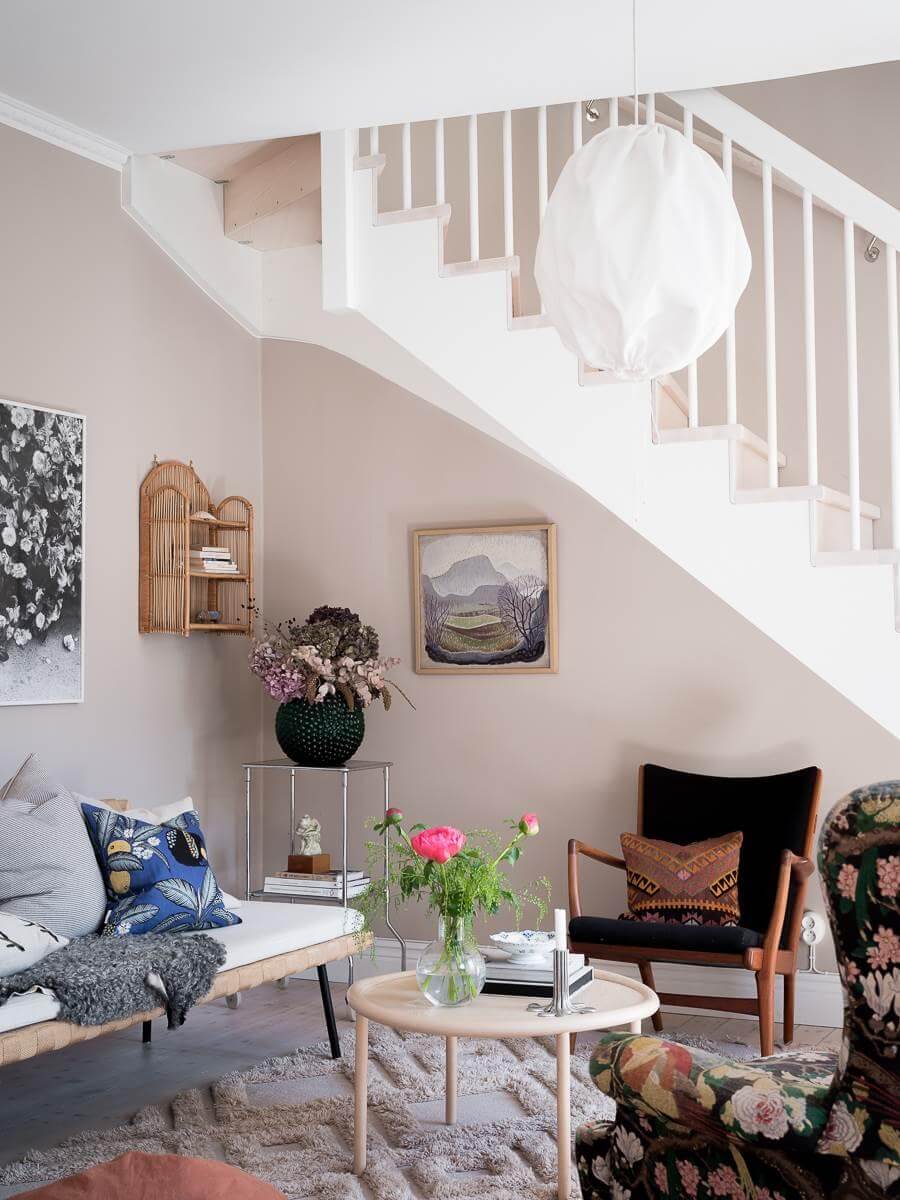 The main living room is a wonderful light space with beige walls. This room also features historic elements like the original wooden floor, a tiled fireplace, stucco, and a ceiling rosette.
The hallway with oak wooden floor connects the living room with the kitchen.
A few steps down from the hallway, you enter the modern kitchen. The kitchen was completely renovated in 2019 and now features modern gray/blue cabinets and a limestone worktop.
This kitchen itself isn't very big, but the floor-to-ceiling cabinets provide plenty of storage space.
Next to the kitchen is the second sitting room. A unique feature is the two toned wall behind the sofa that combined green with dusty pink.
From the stair in the living room, you reach the attic floor. This floor was added in 2019 and now houses two bedrooms and a bathroom.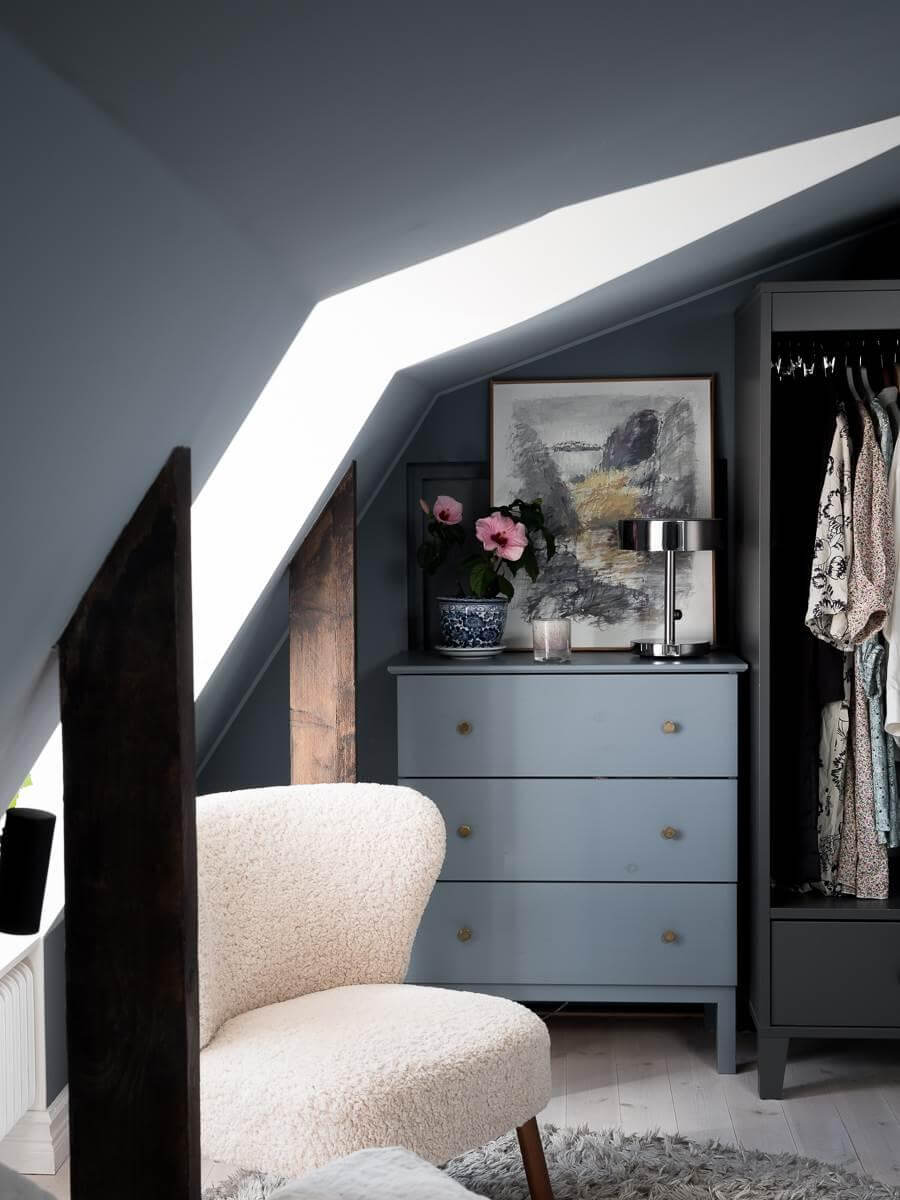 The master bedroom is a wonderful room that is completely painted blue. Light floods in through the dormer window and a skylight.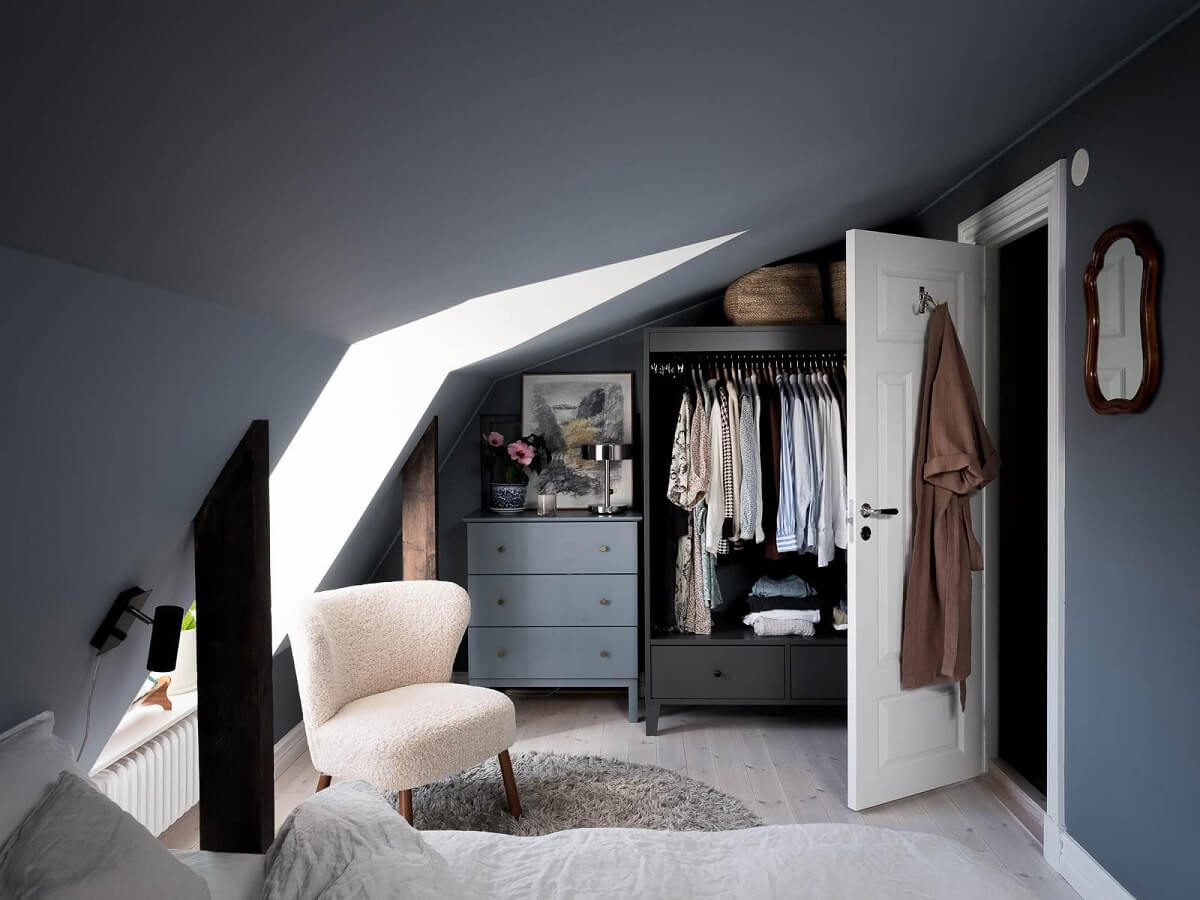 The second bedroom is now a lovely kids bedroom with pink walls and a bright pink desk.
This lovely Scandinavian duplex apartment is now for sale at Nya Kvadrat