A Small Stockholm Apartment Filled with Color
The 1880s meet the 2020s in this beautiful, colorful Stockholm apartment. The original details of the late 19th-century home are paired with contemporary furnishings, creating a fantastic small home.
The colorful color palette, clean lines, and stylish Scandinavian furnishings pair wonderfully with the old elements, giving this apartment a unique character. The 54 square meter apartment has an open, social floor plan, and with the 3.45 meter high ceilings, the home feels larger than its actual size.
What I love most about this home is its use of color. Pink, red, yellow, and blue are all visible in this small home without being overwhelming, thanks to the house's neutral base with light walls and a wooden floor.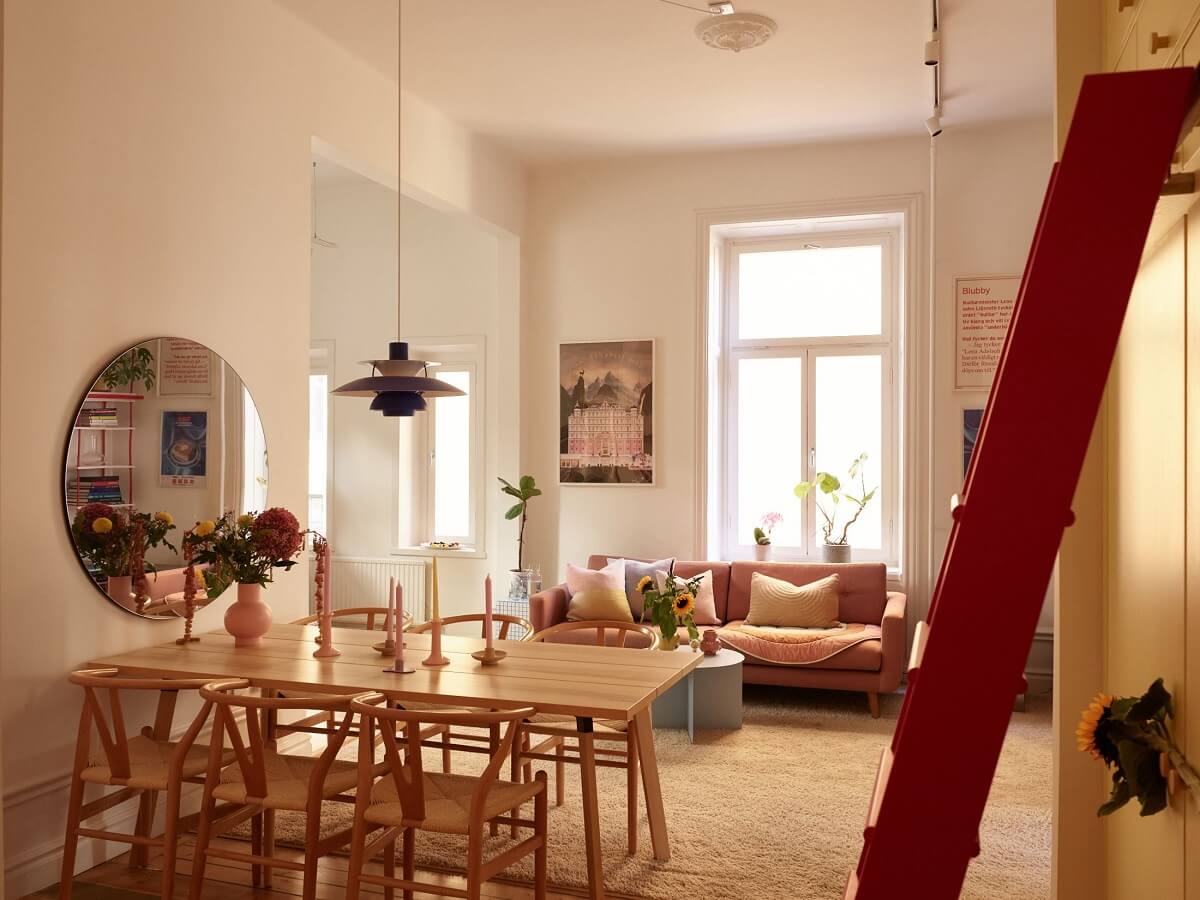 From the hall, you look straight into the living room. On the right, you can see the built-in closets, painted in a bright yellow shade, that was added to the home last year.
The living room sites in the center of the apartment, and it's a cheerful and colorful space. Built-in shelves, painted in red and light pink, take up one wall.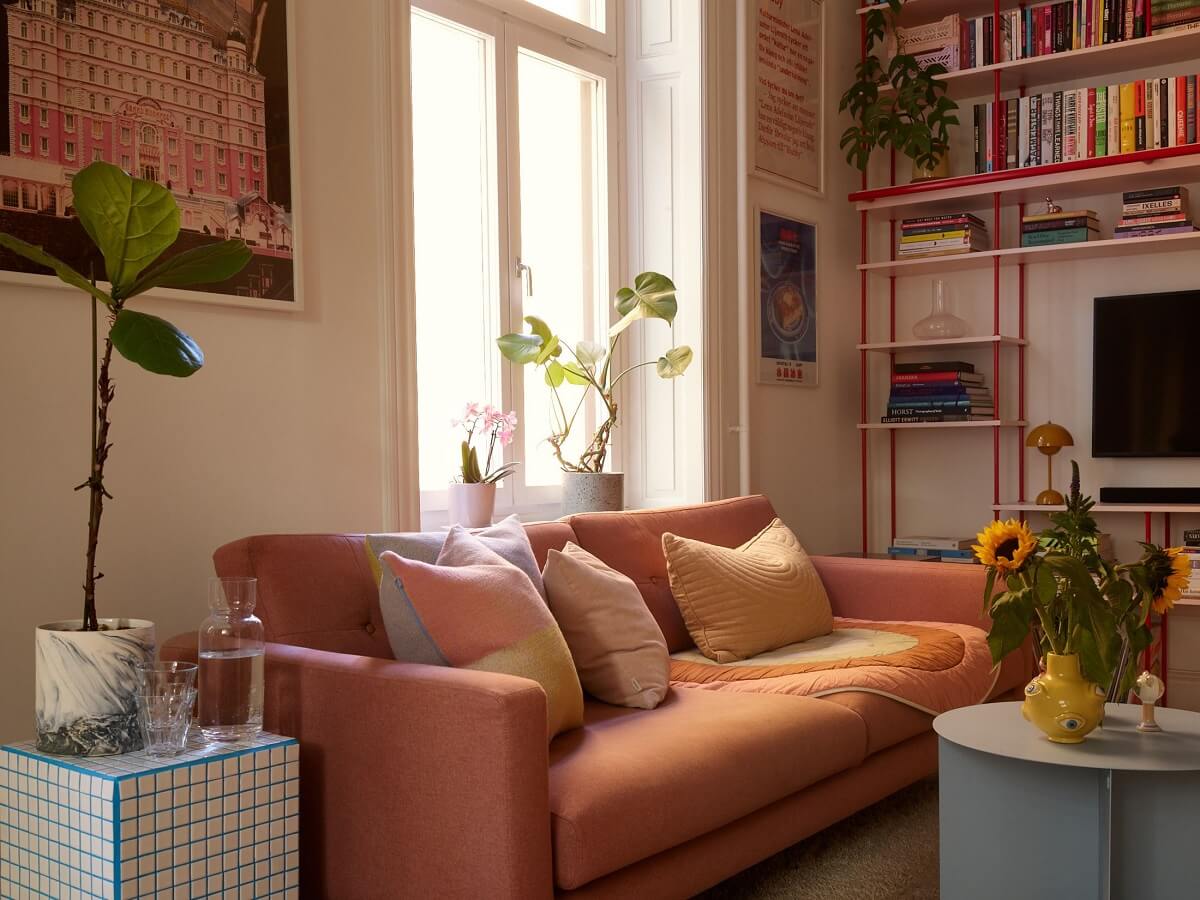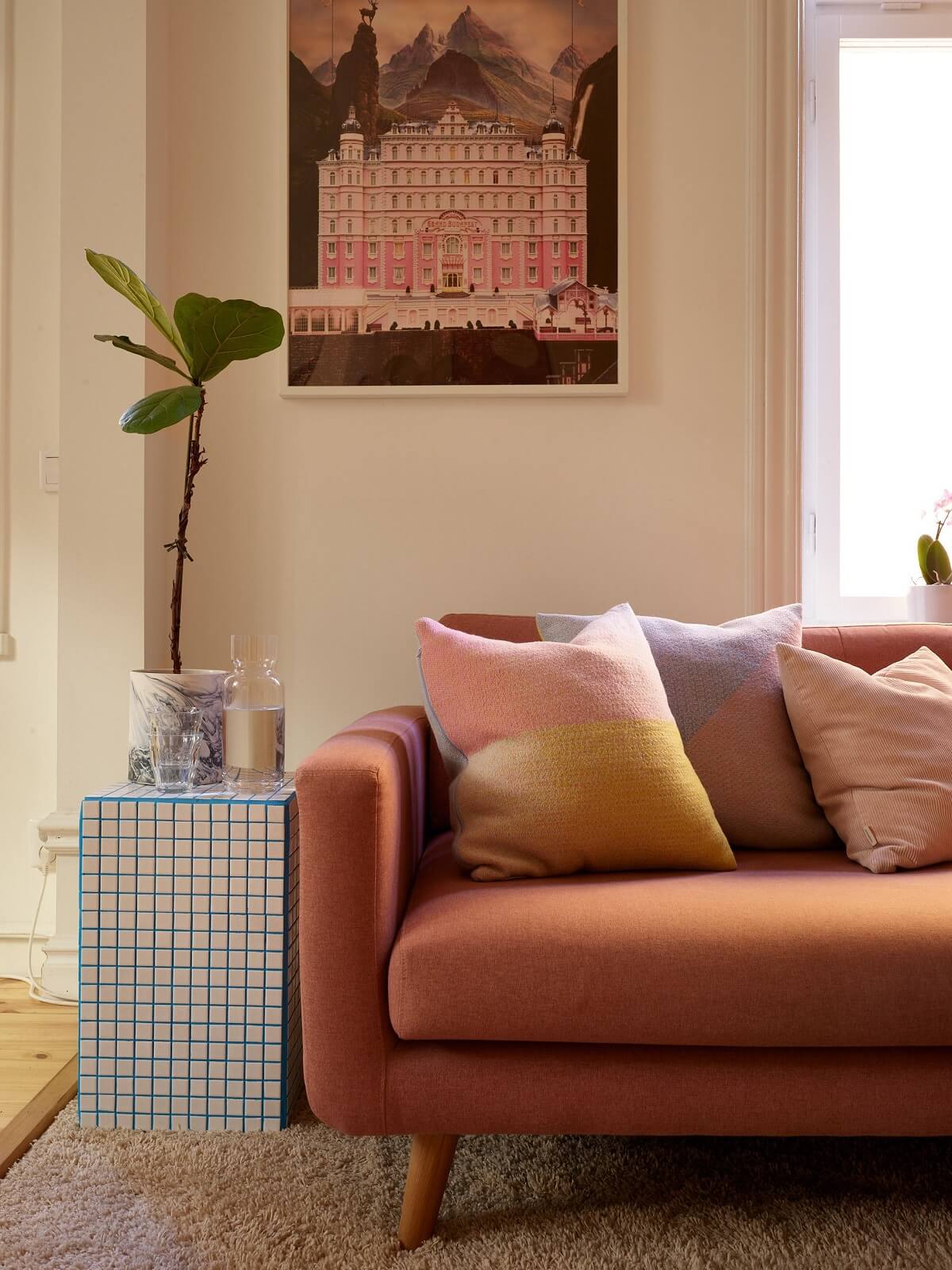 The room is decorated with comforting pastel shades.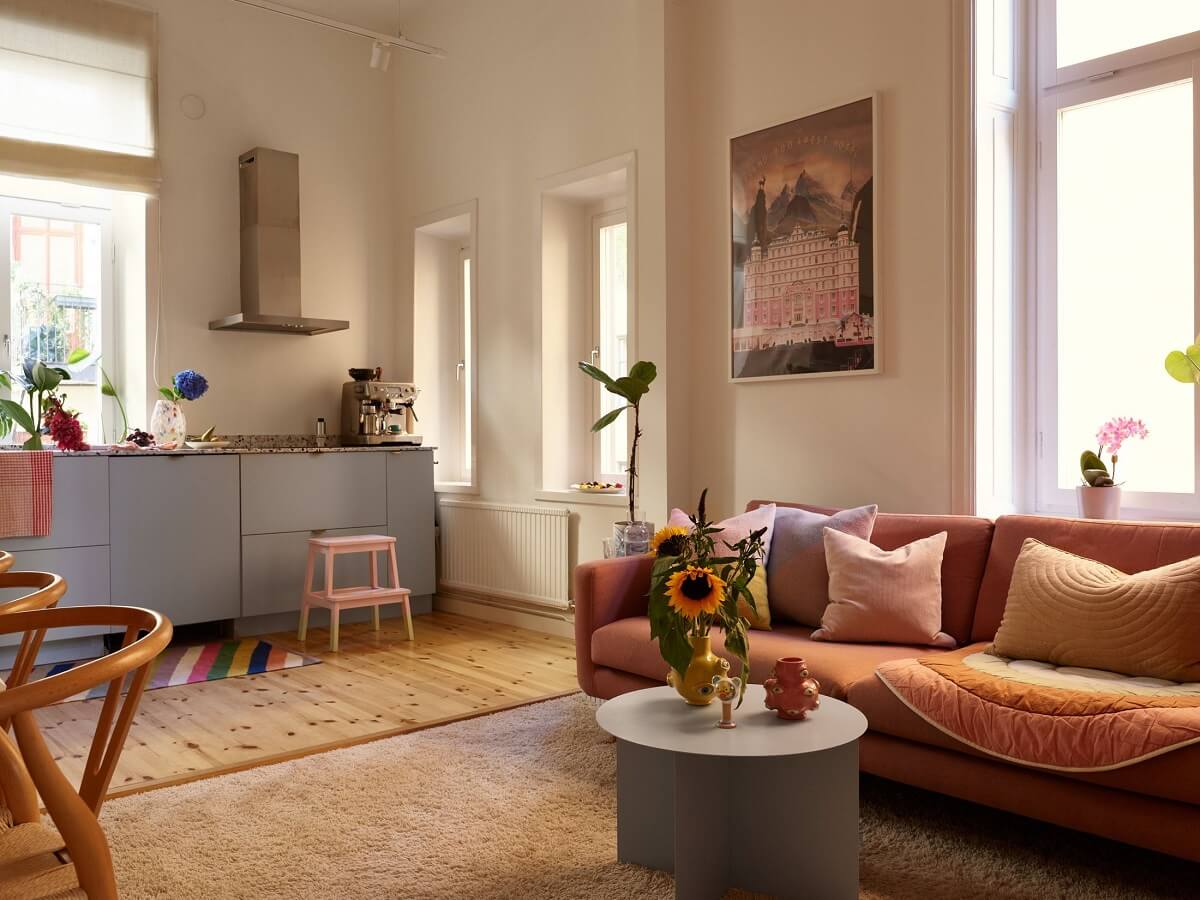 It's smart to remove the wall between the living room and the kitchen. Not only does it make the home feel more spacious, but the kitchen has three windows, so both rooms are bright with natural light.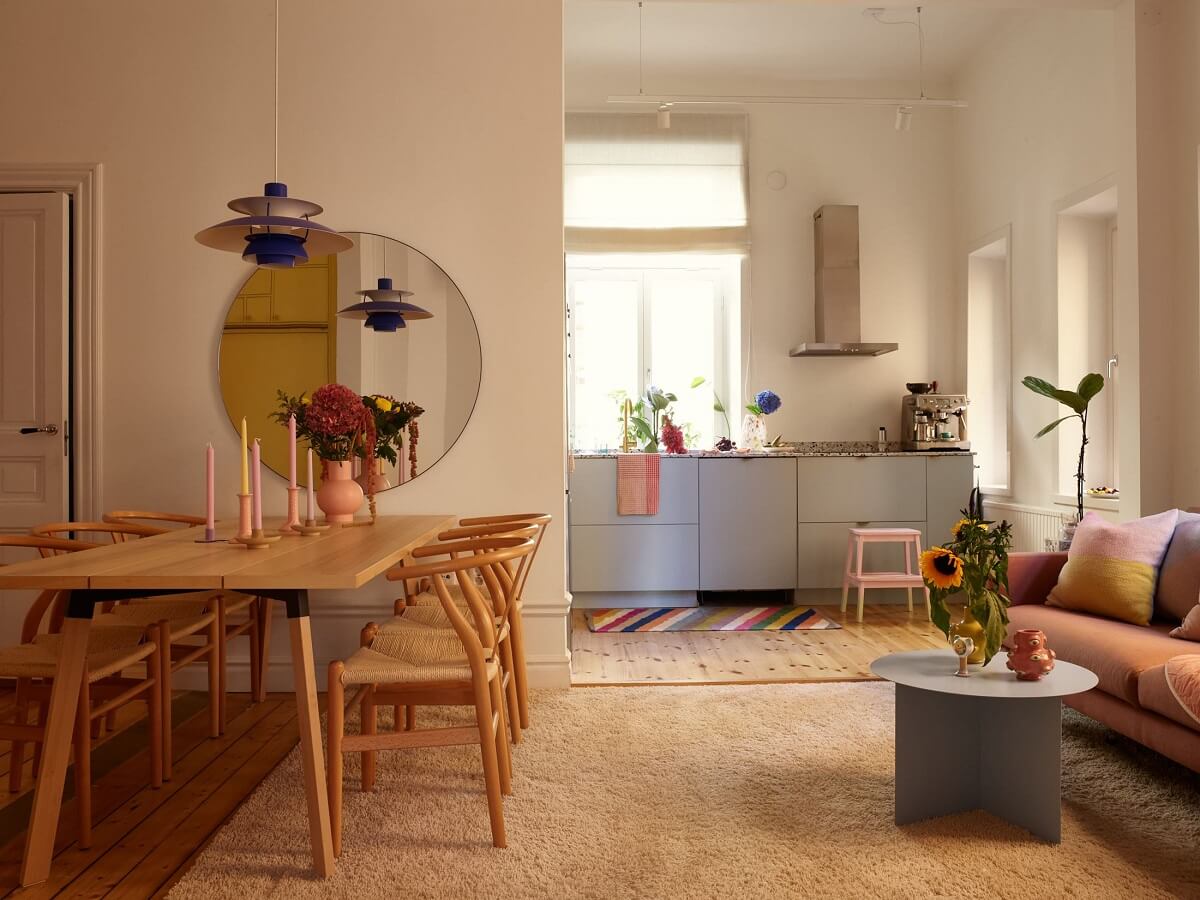 The kitchen is made from an Ikea base paired with light green/mint gray fronts from Superfront. For an extra color pop, they've added a terrazzo worktop.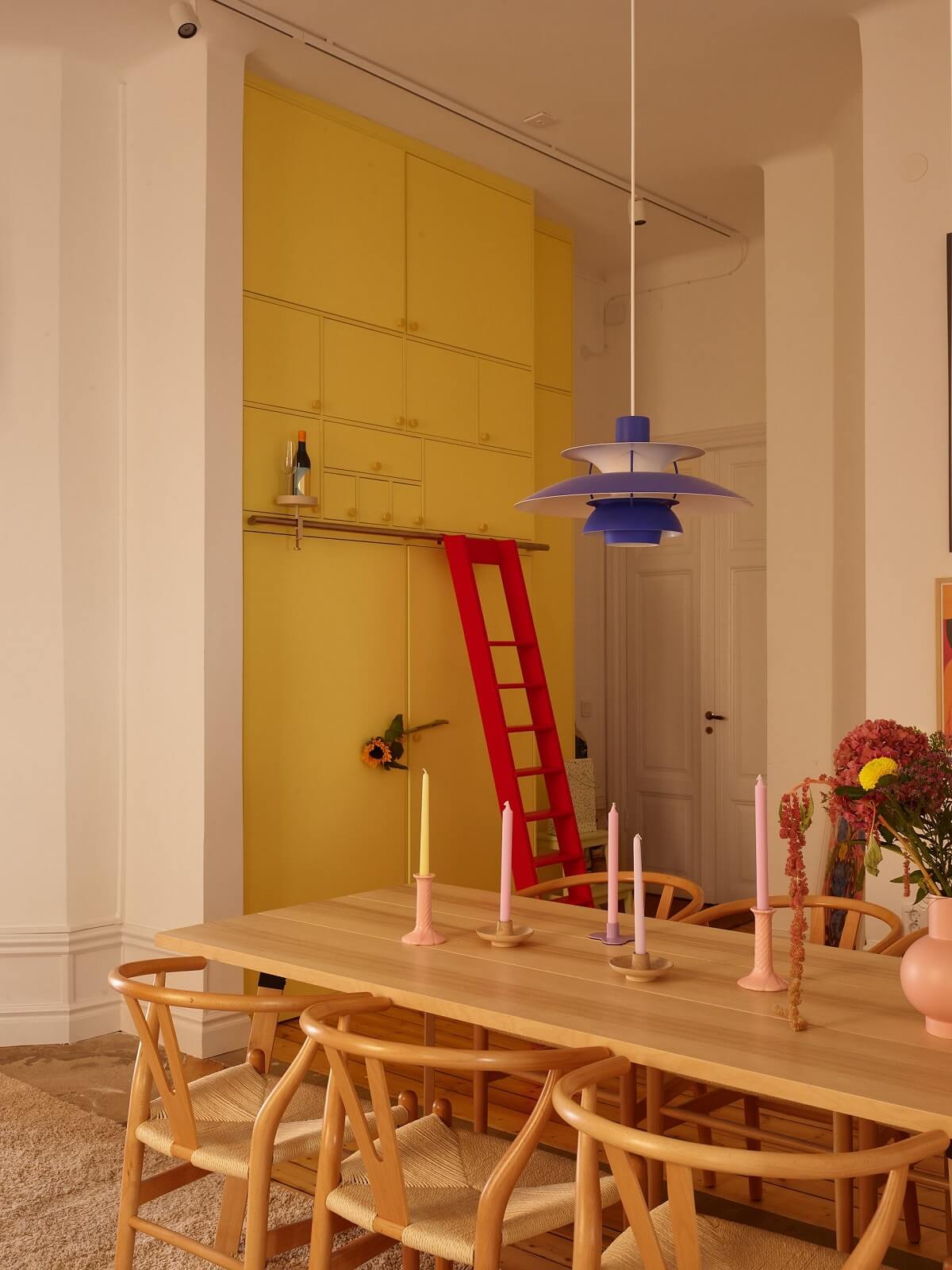 The yellow floor-to-ceiling cabinet features storage space in variable sizes.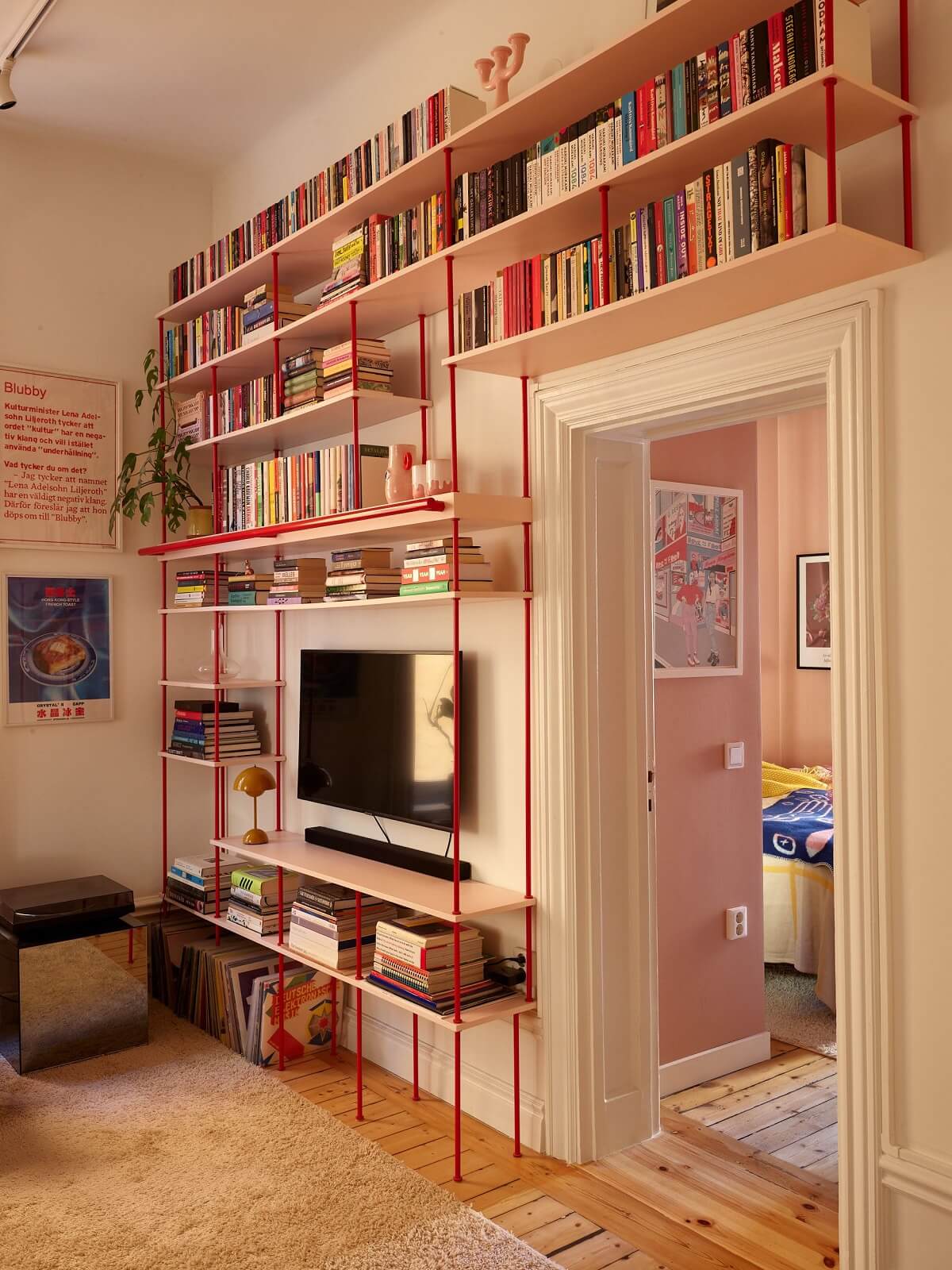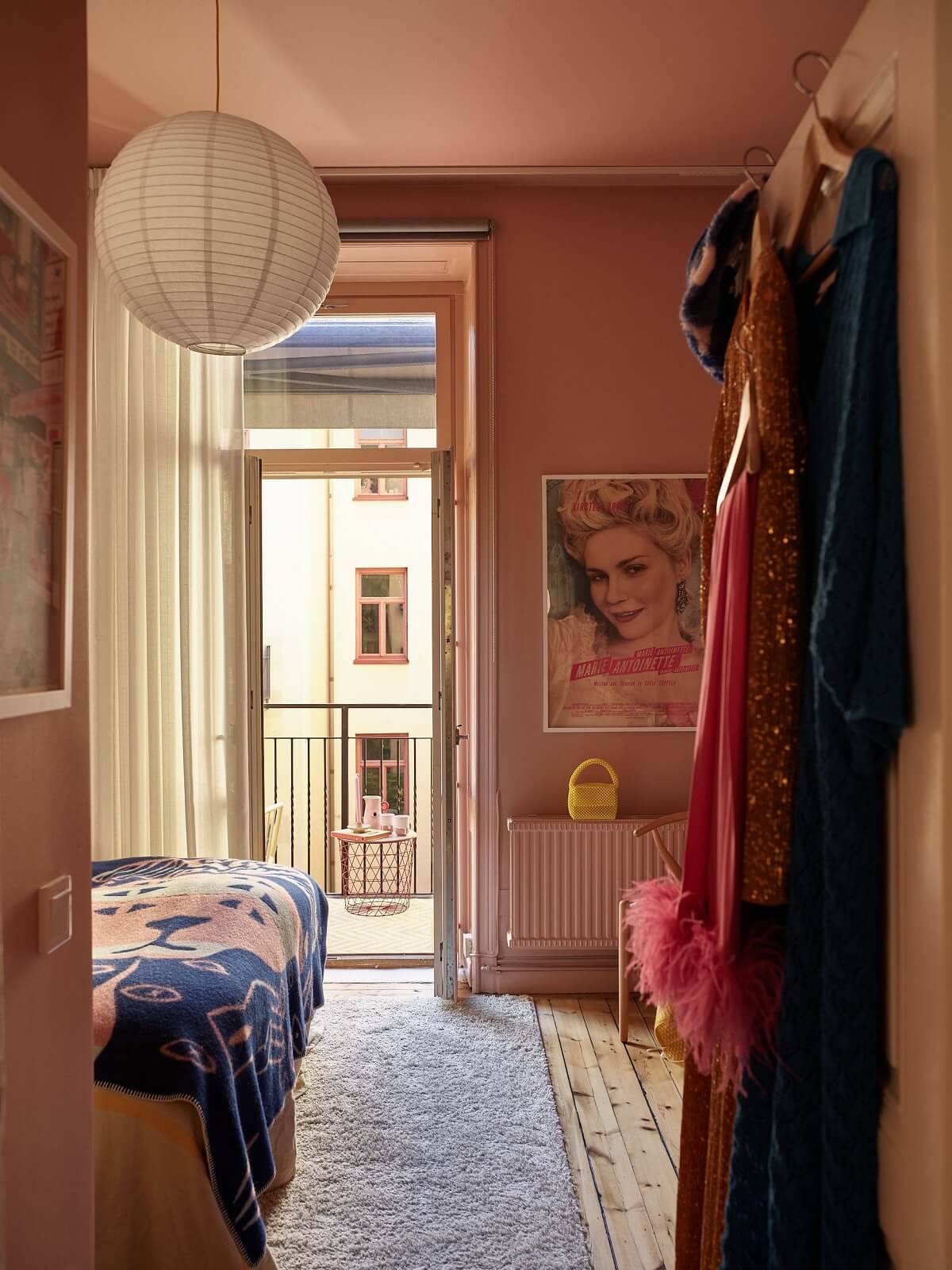 The walls, the ceiling, and the joinery are all painted pink in the bedroom, creating a warm and soft atmosphere.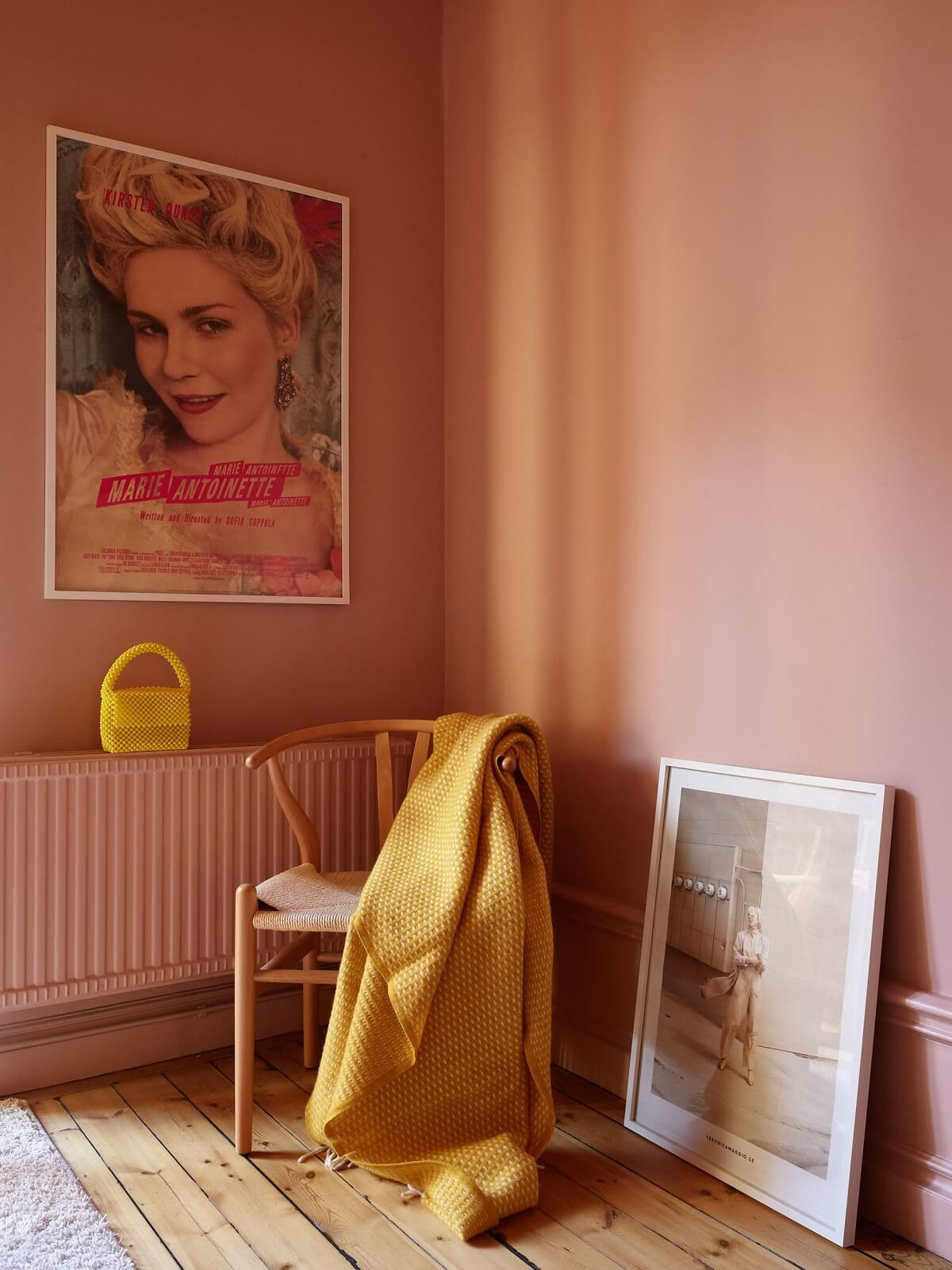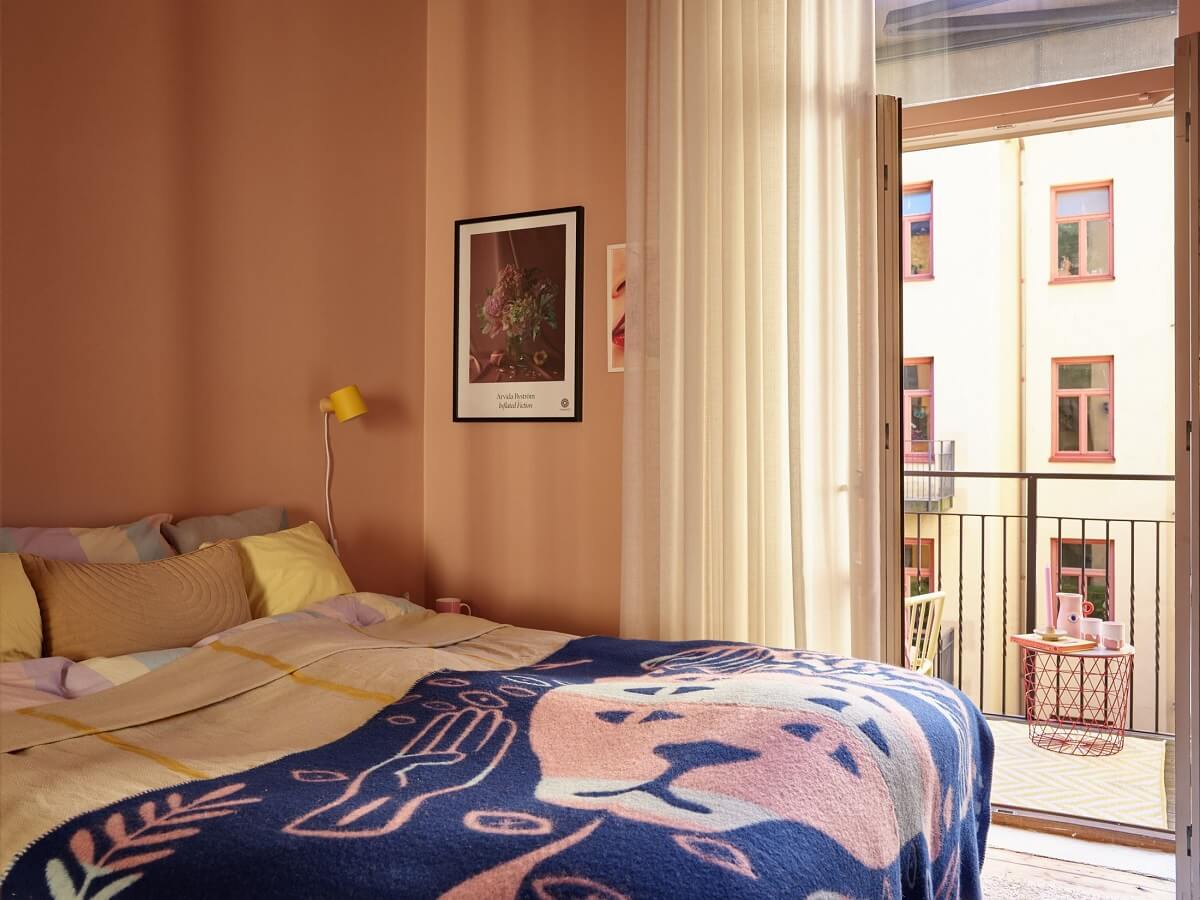 The bedroom also gives access to the balcony, which looks out over the courtyard.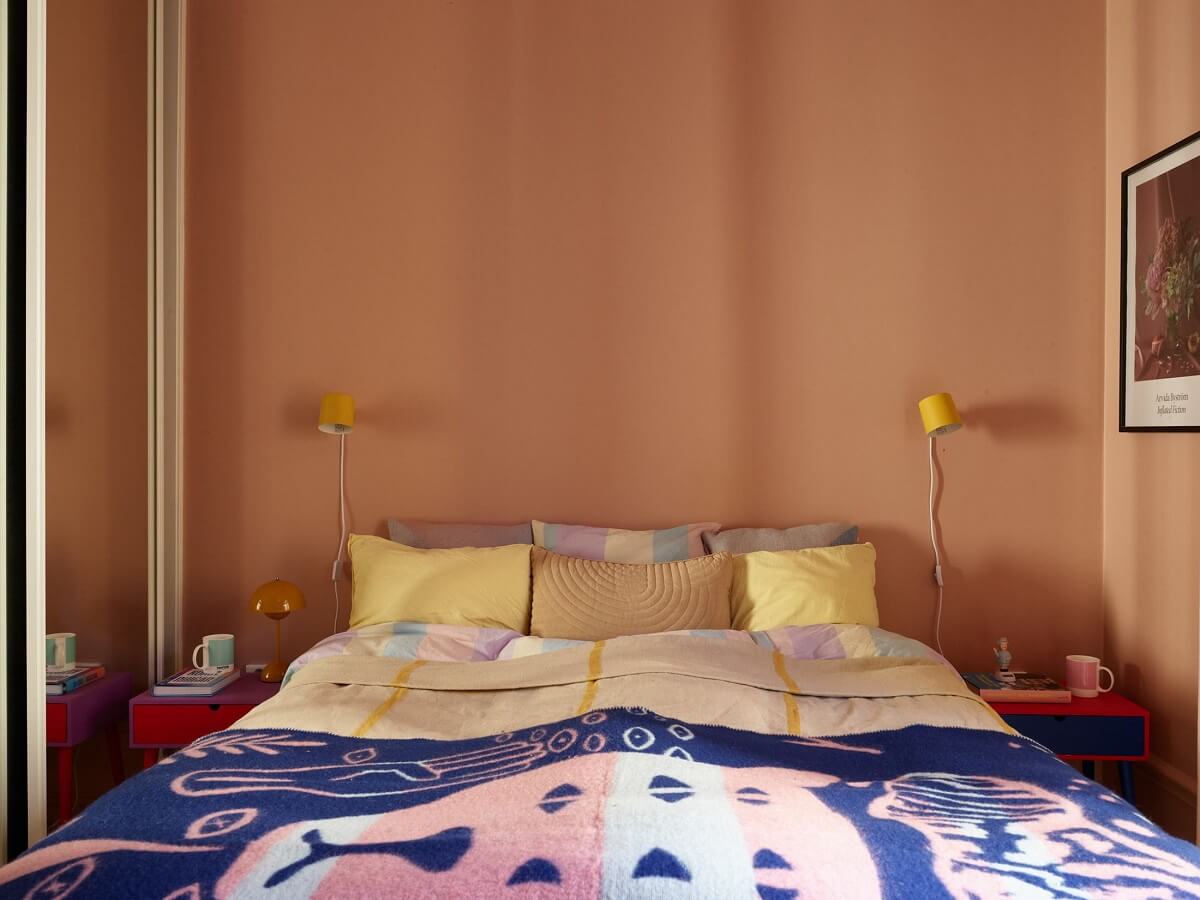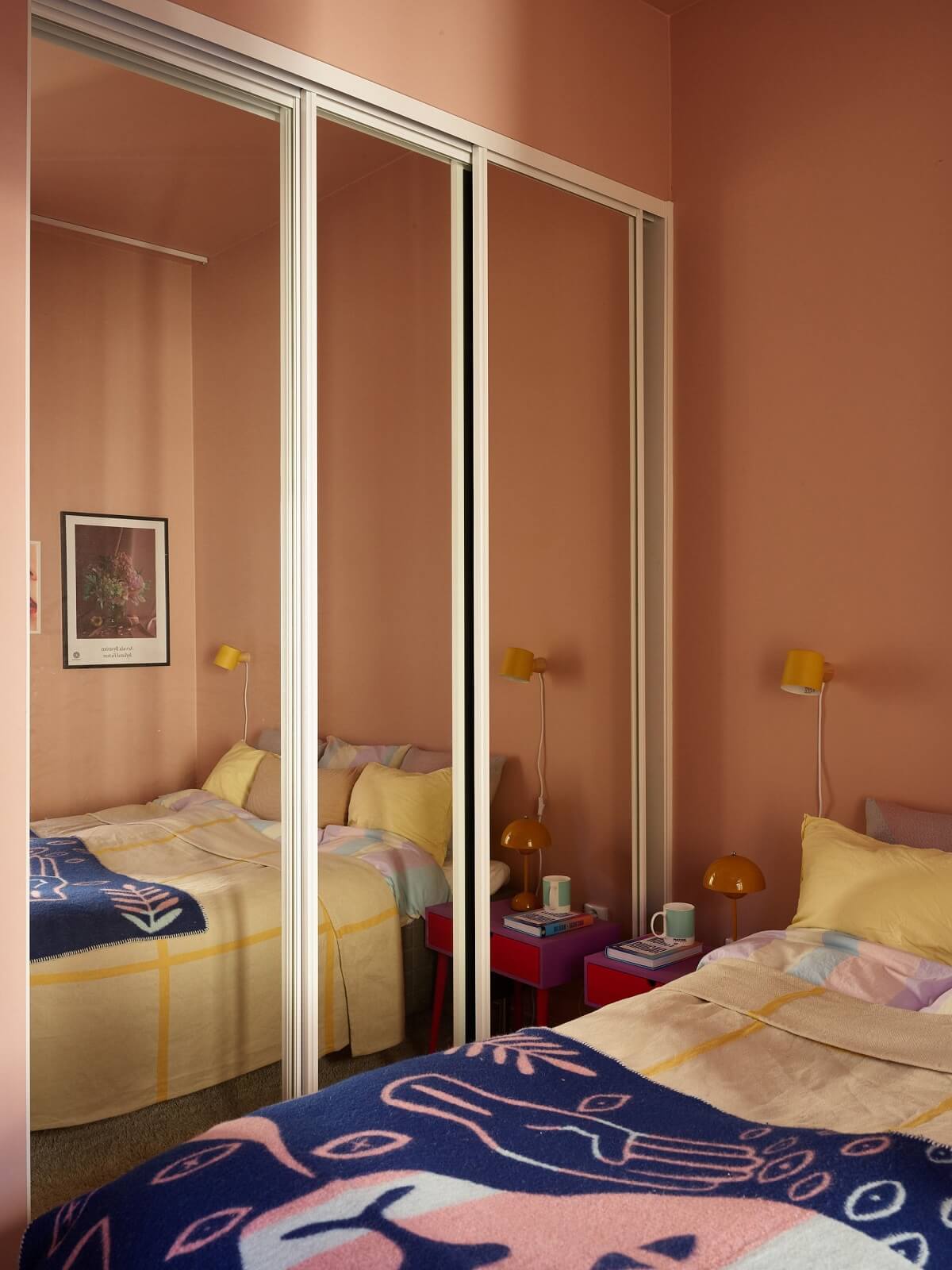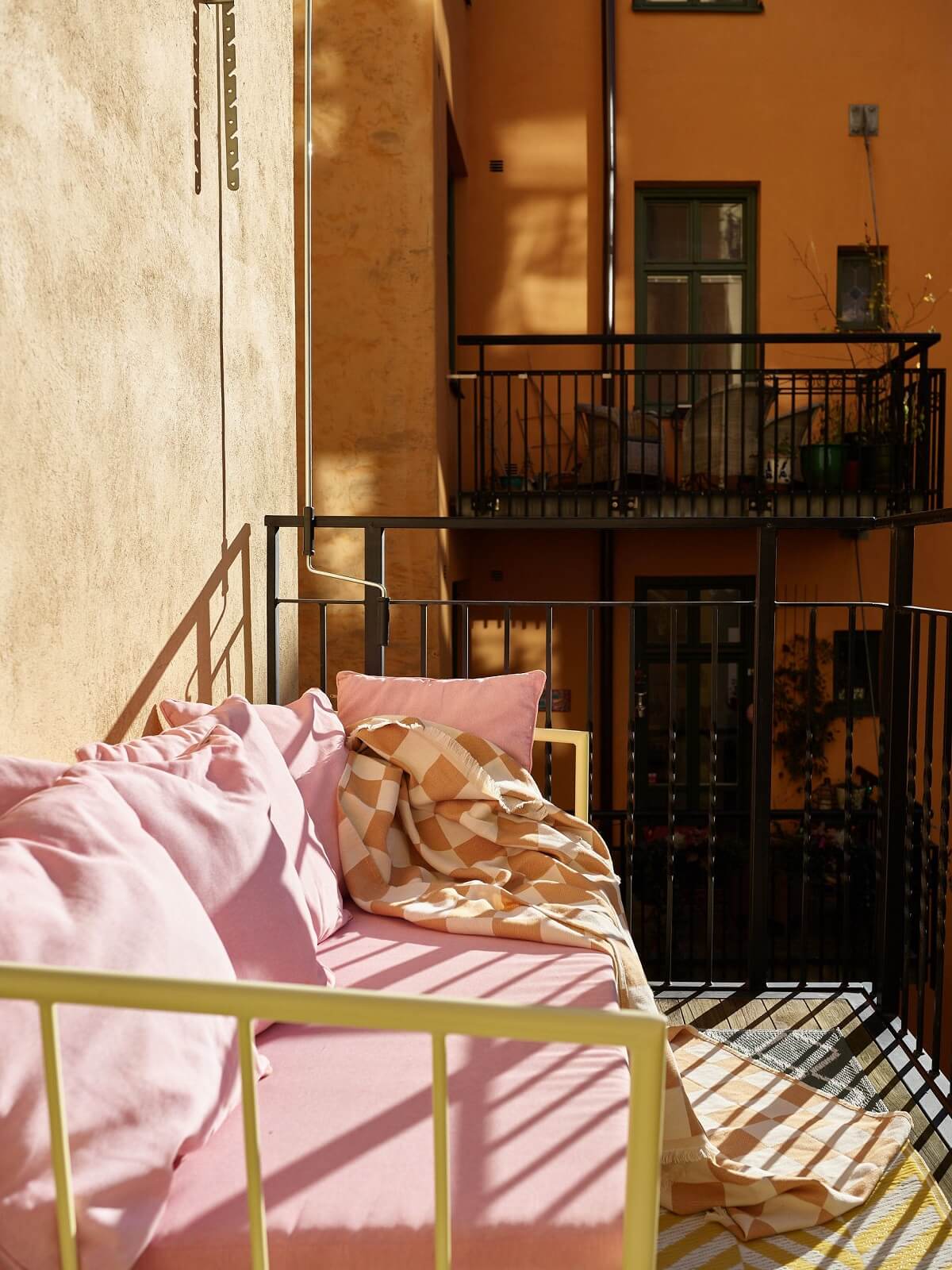 styling by Copparstad and photography by Boukari for Historiska Hem