Benjamin Moore Color of the Year 2024: Blue Nova
Benjamin Moore has announched Blue Nova as their Color of the Year 2024. Blue Nova is a blend of blue and violet that sparks adventure, elevates a room, and expands horizons. The blue shade is inspired by the brilliance of a new star formed in space. Blue Nova attracts us to unknown places in search of new experiences.
"Blue Nova is an alluring mid tone that balances depth and intrigue with classic appeal and reassurance. The Color Trends 2024 palette tells a story of duality – juxtaposing light against dark, warm and cool, showcasing complementary and contrasting color pairings.
These contrasts invite us to break away from the ordinary to explore new places and collect color memories that shape the hues used in our homes." says Andrea Magno, Color Marketing and Development Director at Benjamin Moore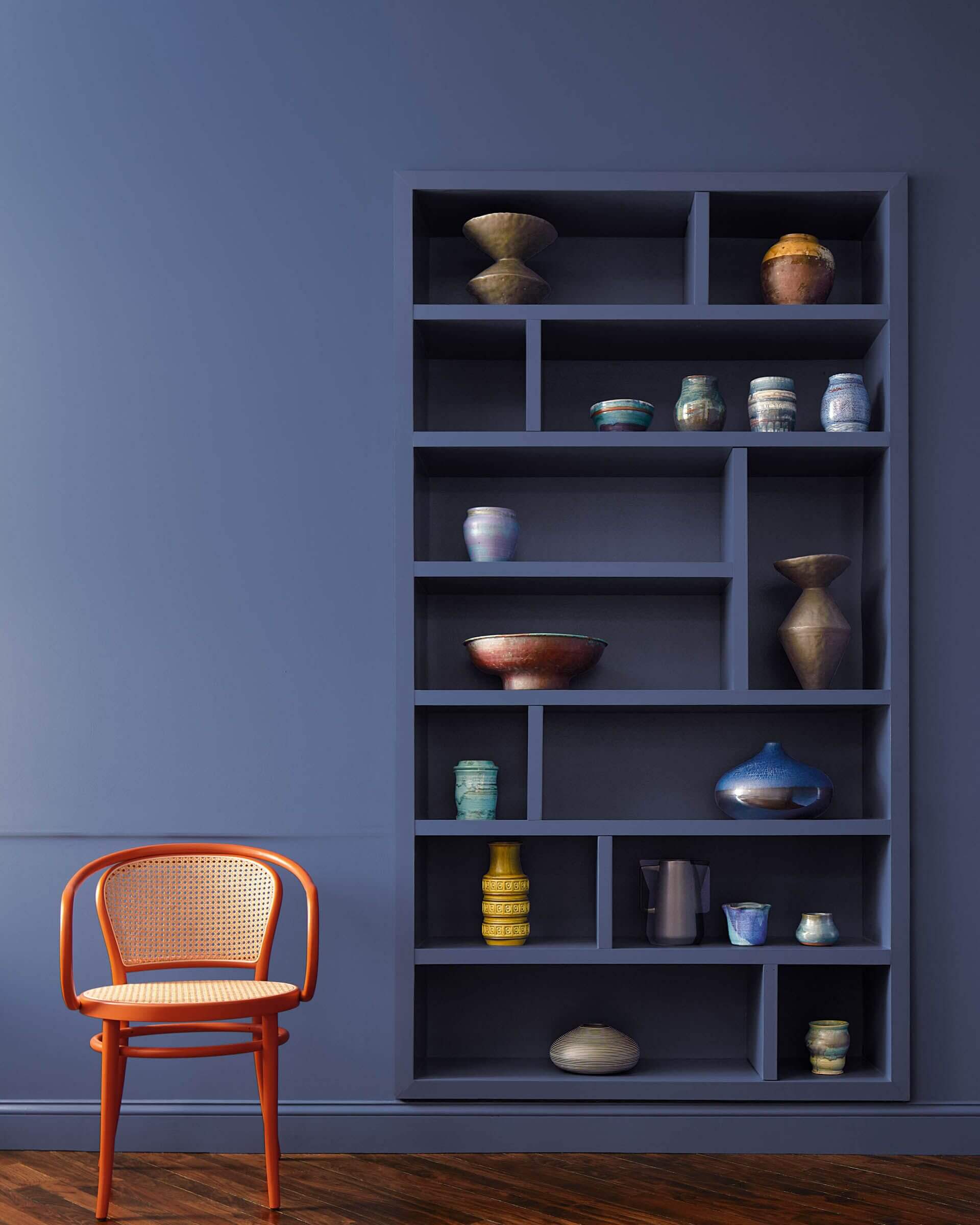 Benjamin Moore Color of the Year 2024
Benjamin Moore 2024 Color "Blue Nova" leads the way in interior spaces that are deep and intriguing and at the same time comforting. This mid tone blue shade is versatile and it has a timeless and classic appeal that will elevate any room.
Previous Benjamin Moore Colors of the Year
Before Blue Nova, Benjamin Moore chose two very different colors as their COTY. In 2022, Benjamin Moore chose October Mist as their color of the Year. October Mist is a beautiful sage green color that adds a calm touch to a room.
But in 2023, they went in the opposite direction with their COTY. Benjamin Moore announced Raspberry Blush as their 2023 color. Raspberry Blush is a vibrant orange-red shade that brings joy to your interior. If you want to see more of these colors, you can click the images beneath.
Benjamin Moore Color Trends 2024 Palette
Benjamin Moore's Blue Nova is one of ten colors that make up the Color Trends 2024 palette. These complimenting hues help you decorate with Blue Nova to make this color really pop while still creating a comfortable and stylish home.
Discover new horizons by exploring new places, thoughts, and colors, and let your creativity run wild. The Benjamin Moore Color Trends 2024 Palette is all about subtle colors and playing with contrasts.
It's inspired by the colors we see when we travel and break away from the everyday. Whether you're going on epic trips or just exploring your backyard, grab those unique color moments that surprise and amaze you. The results will be magical.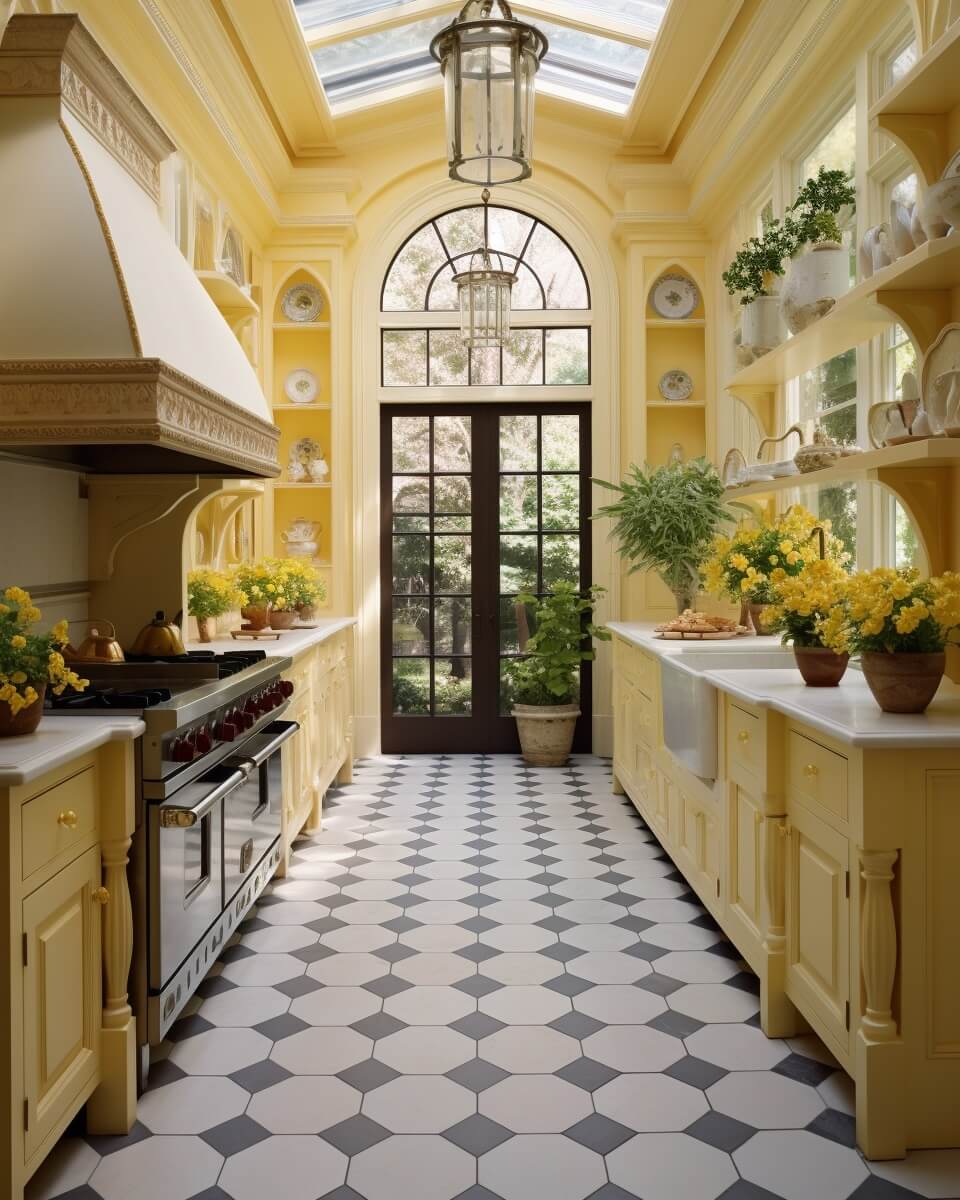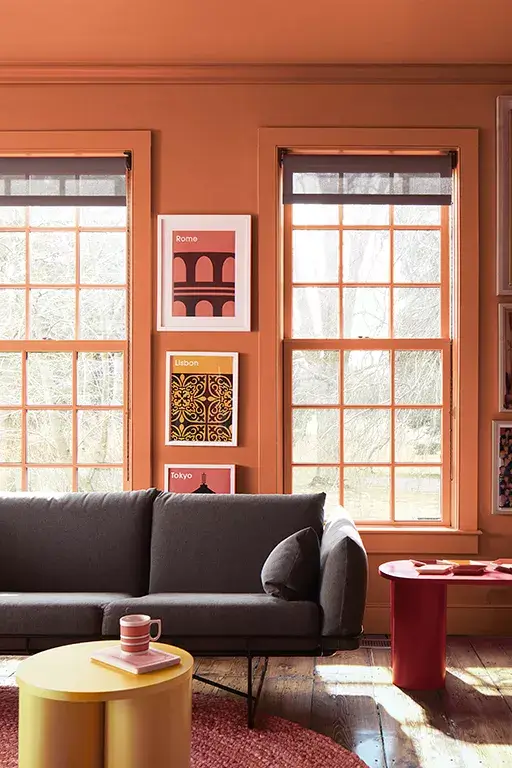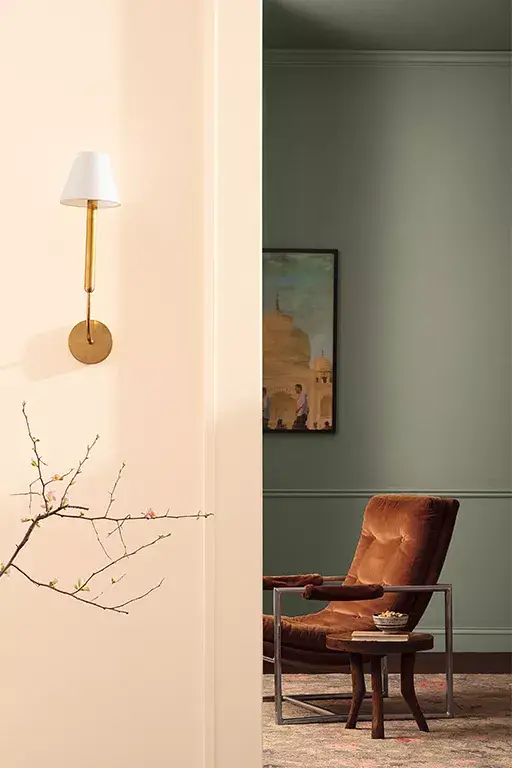 How To Decorate with Benjamin Moore Blue Nova
Indulge in the joy of color with variations in shade, tint, and contrast. Play with mood while blending traditional and modern styles to find the right balance of paint colors for your space.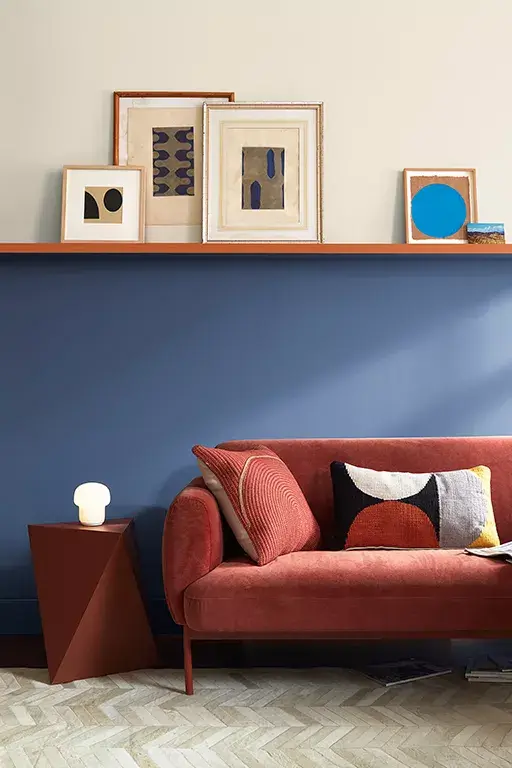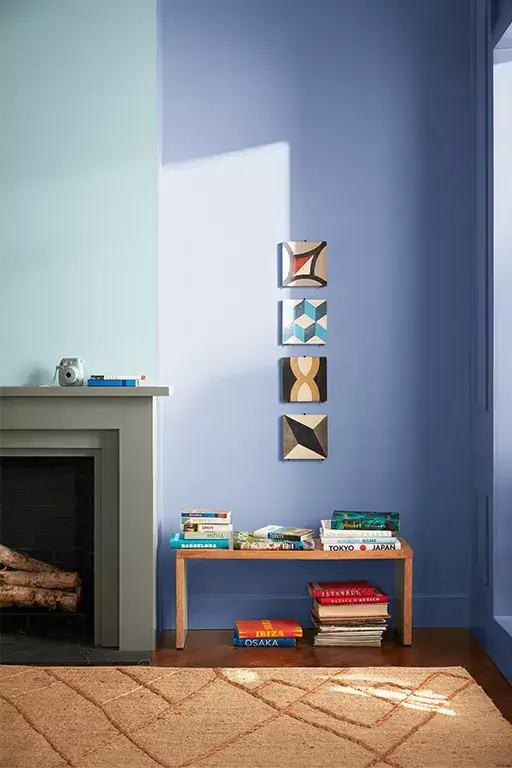 Embrace dark hues with a moody edge or create decadent rooms with spirited pastel walls. Let's look at this interior inspiration using Blue Nova.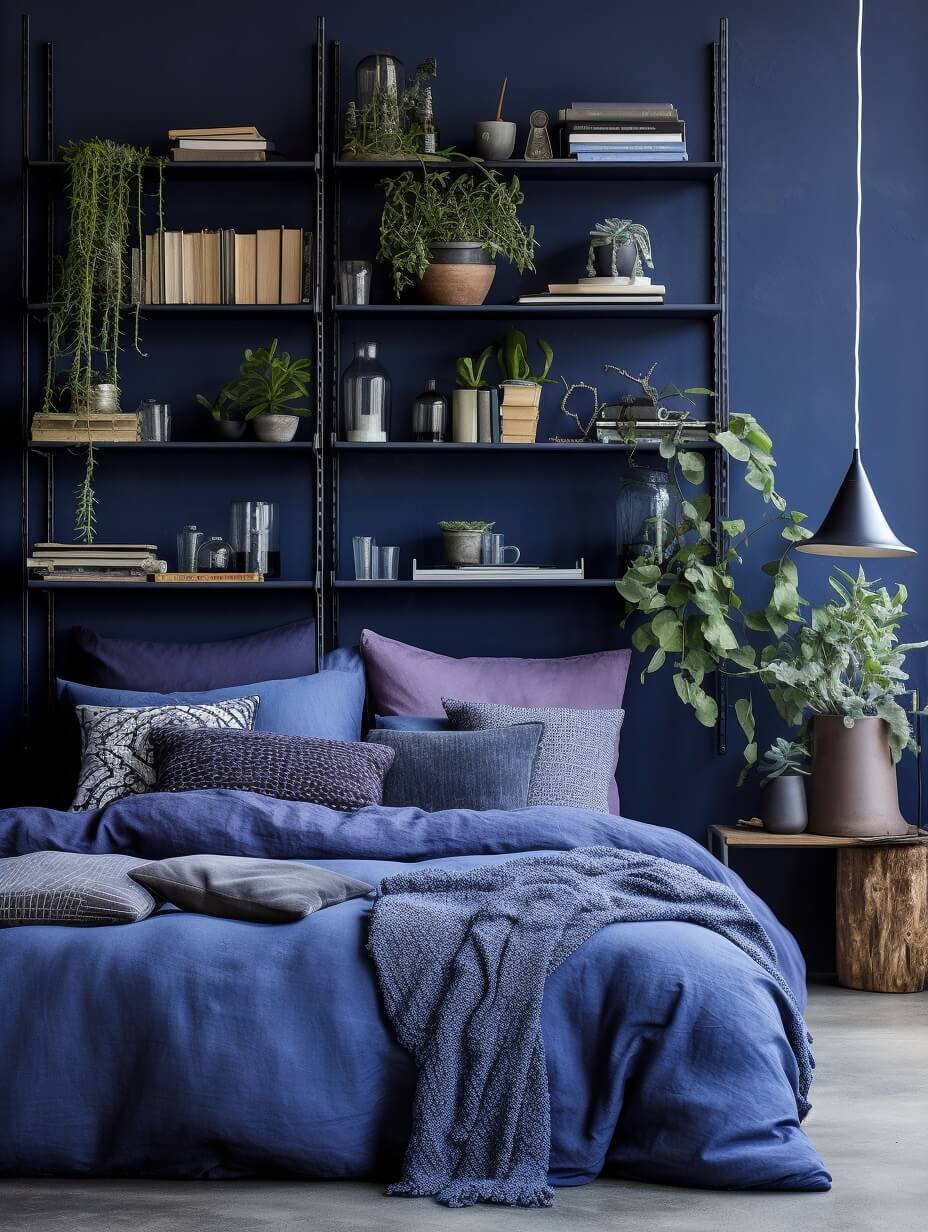 In this London home they painted the living room in a similar shade to Blue Nova. In the home office corner they paired the mid blue shade with a vibrant yellow accent chair.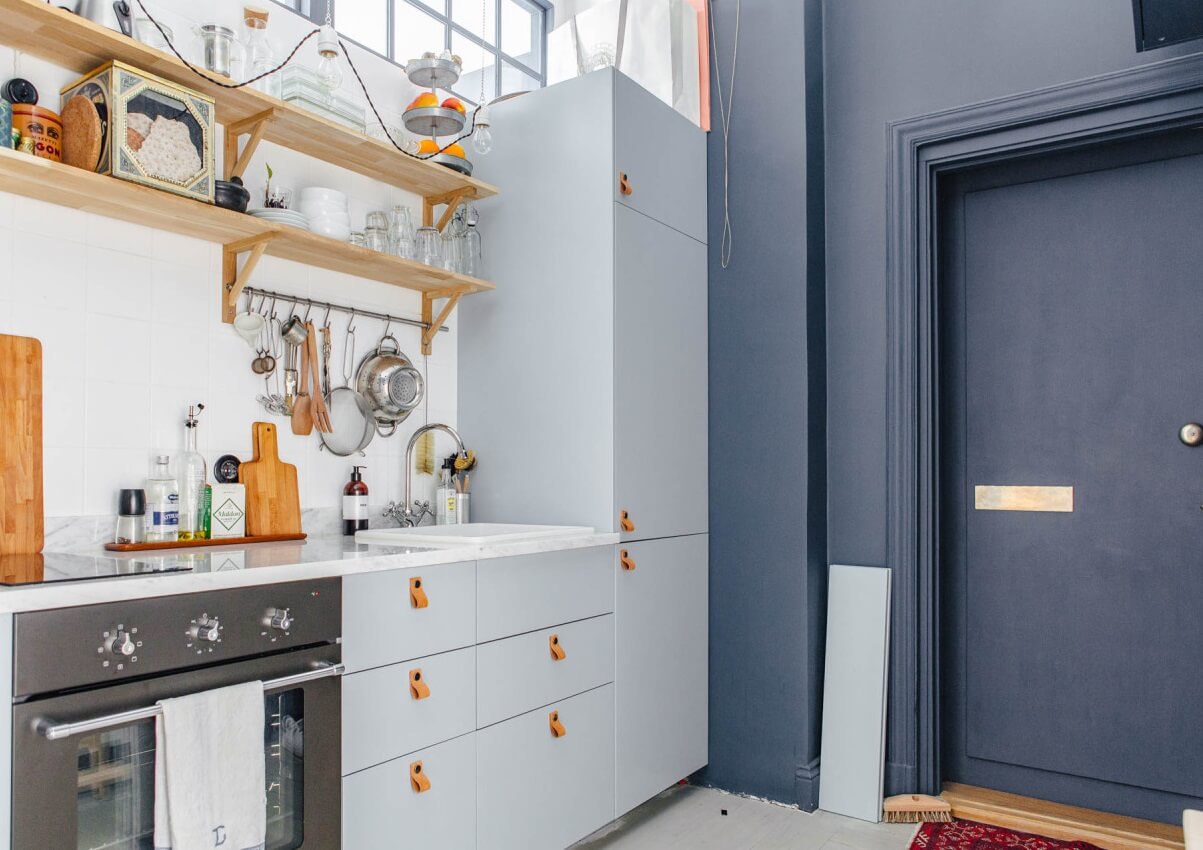 In this Scandinavian kitchen they paired they paired two blue shades, similar to Blue Nova and Polestar. To add warmth they added leather handles and wooden shelves.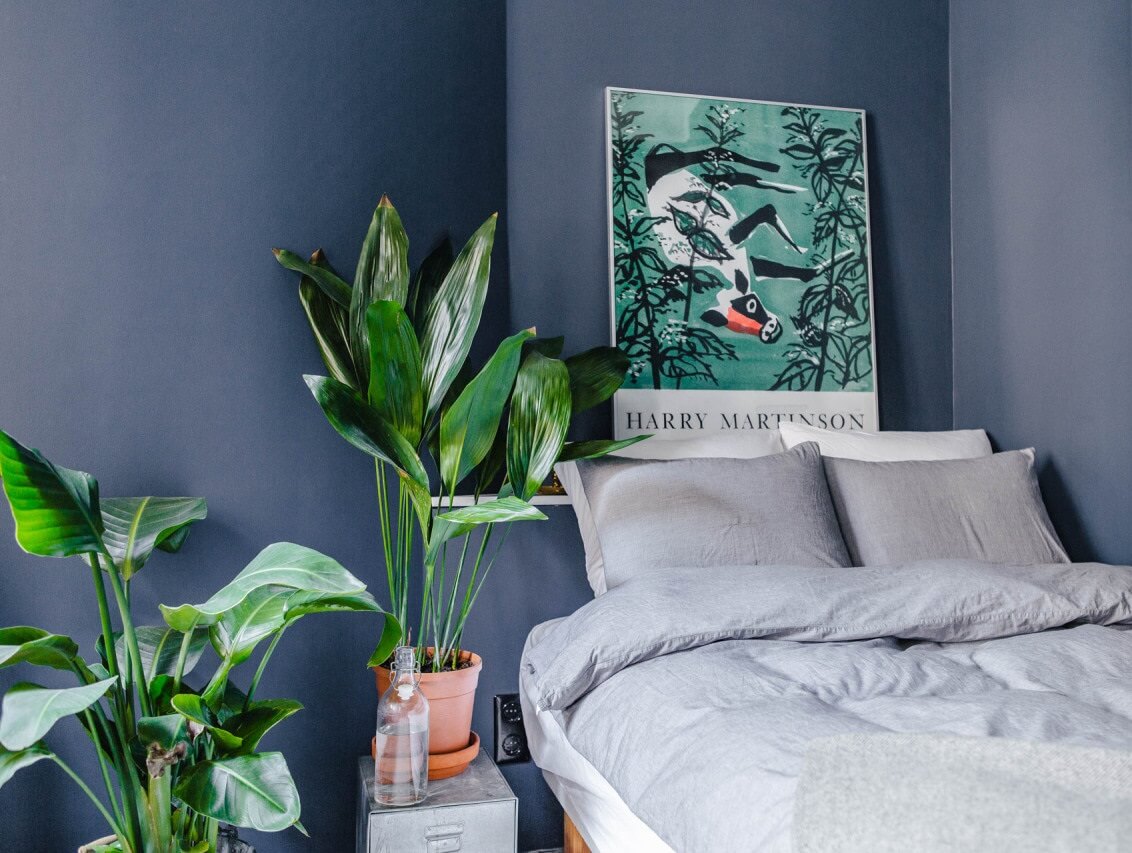 In the same apartment, the bedroom is painted in the same blue shade as the front door.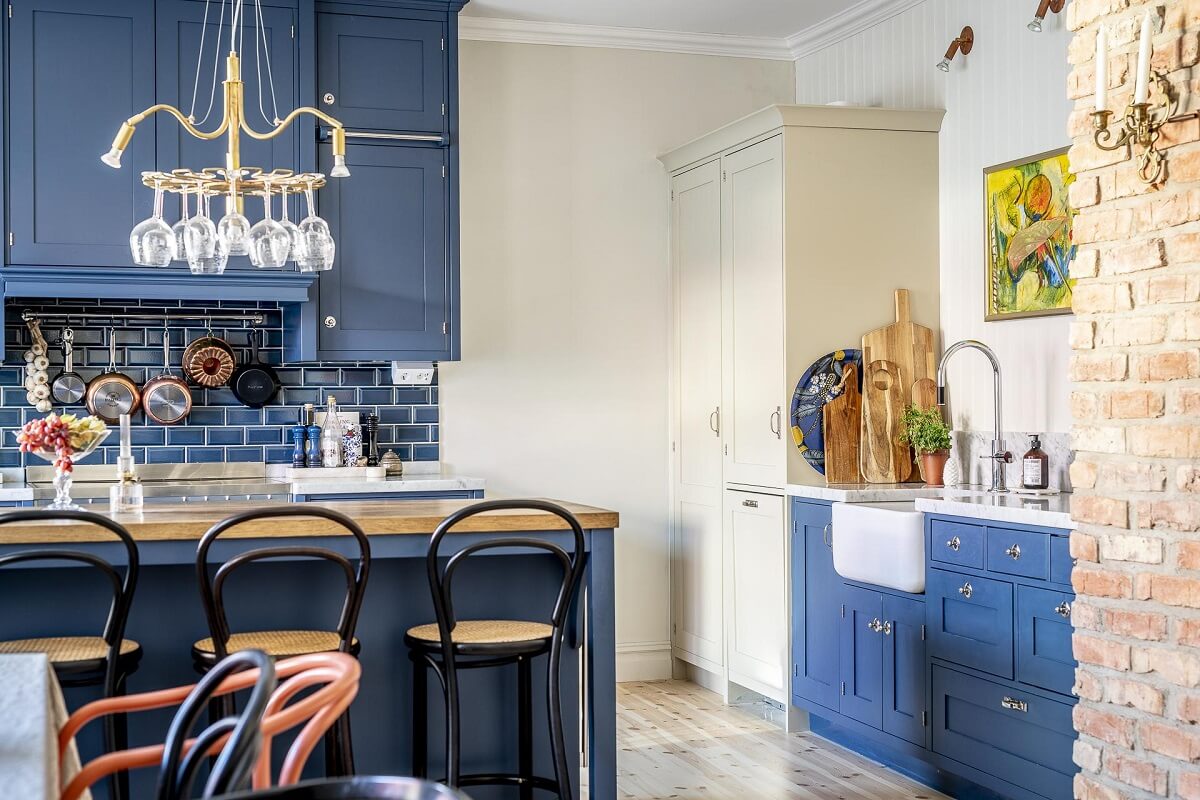 Blue Nova is also a perfect color for kitchen cabinets. In this Swedish duplex home, they paired blue cabinets with beige tones.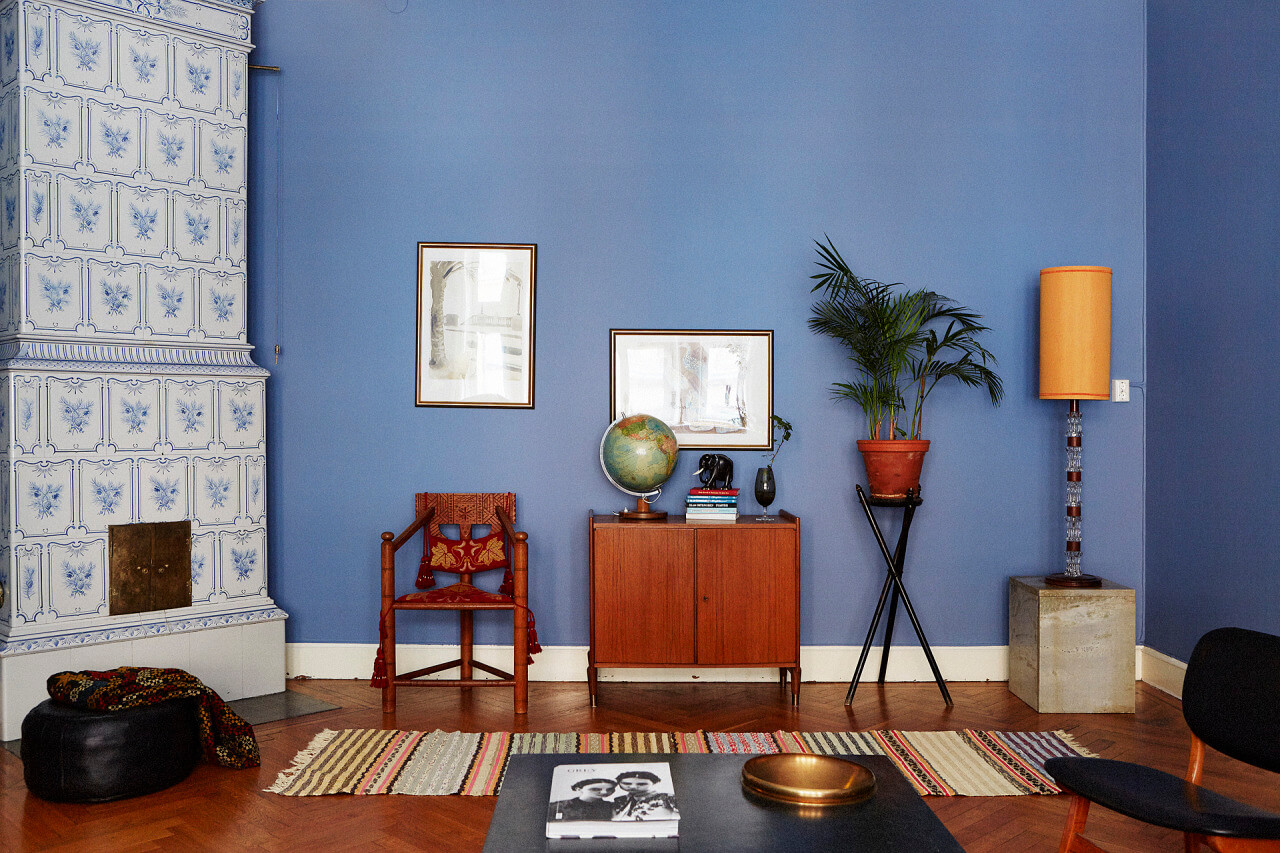 This Victorian home in London is painted in muted color tones like sage green and blue.
If you prefer more subtle color accents in your home, you can add home decor in Blue Nova shade. Like this Calle Vase from Anthropologie which also looks great in combination with other colors like yellow and terracotta.
More Color Trends 2024
almost every paint company chooses its own Color Trends for 2024. Luckily, they're not all the same, so you can choose a color that suits your home style. From pastel pink to deep green and dark gray. The Color Trends 2024 shows a variety of trending colors and styles for 2024.
Click here to read all about the Color Trends for 2024 with every Color of the Year, beautiful trending color palettes, and color forecasts from all the leading paint brands like Behr, sherwin-williams, PPG, and Dulux.