Pastel Colors in a Light Scandinavian Apartment
In Stockholm, you can find this wonderful 1920s apartment that showcases original details, an open plan floor plan, and a pastel color scheme.
Despite the apartment's modest size of 60 square meters, the home feels spacious thanks to a smart floor plan. Instead of closed rooms, there is a wide doorway between the living room and kitchen, and the door between the hallway and the living rooms is also removed. These design choices make these spaces separate without losing that open feeling.
In the master bedroom, the owners also created an extra room that is now used as a combined nursery and walk-in closet. The historic architecture is paired with modern Scandinavian furnishings in pastel tones and the occasional bright color pop.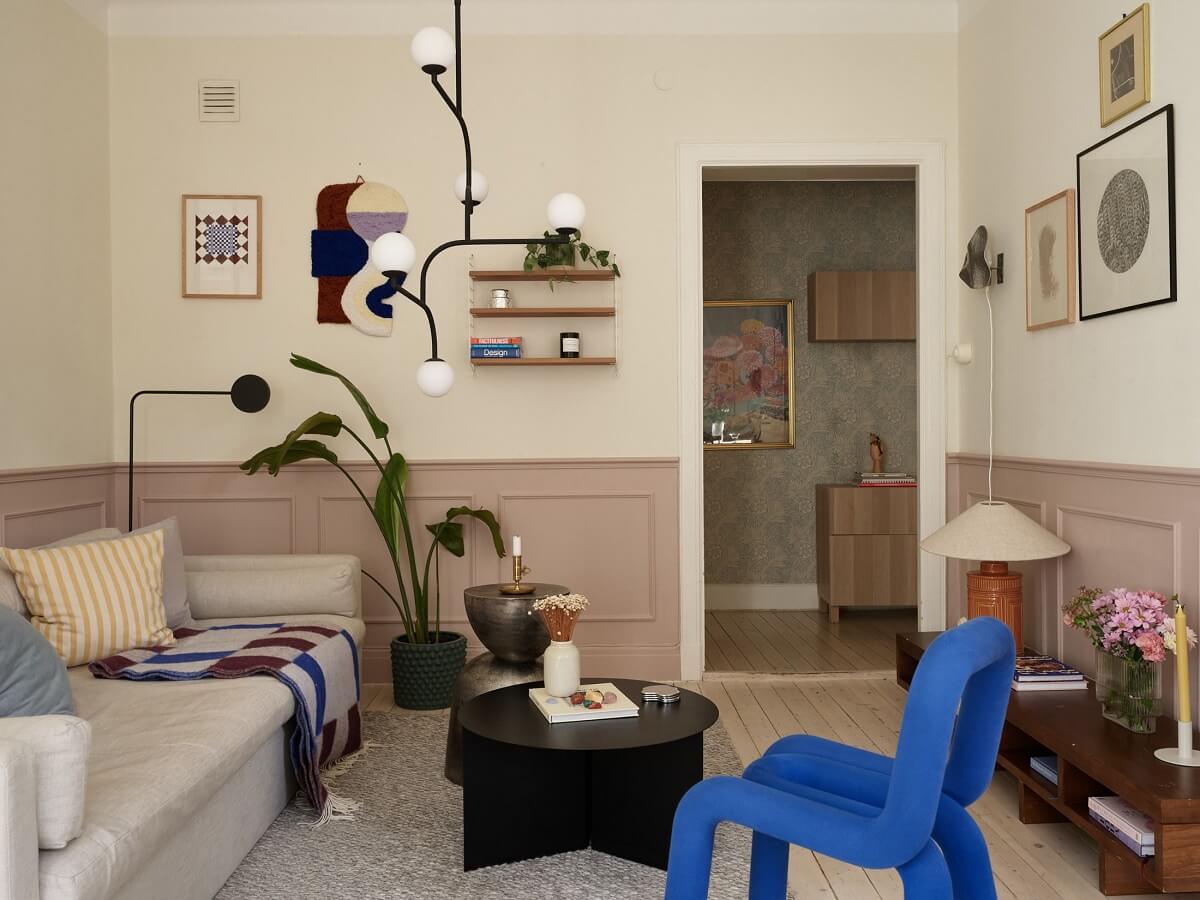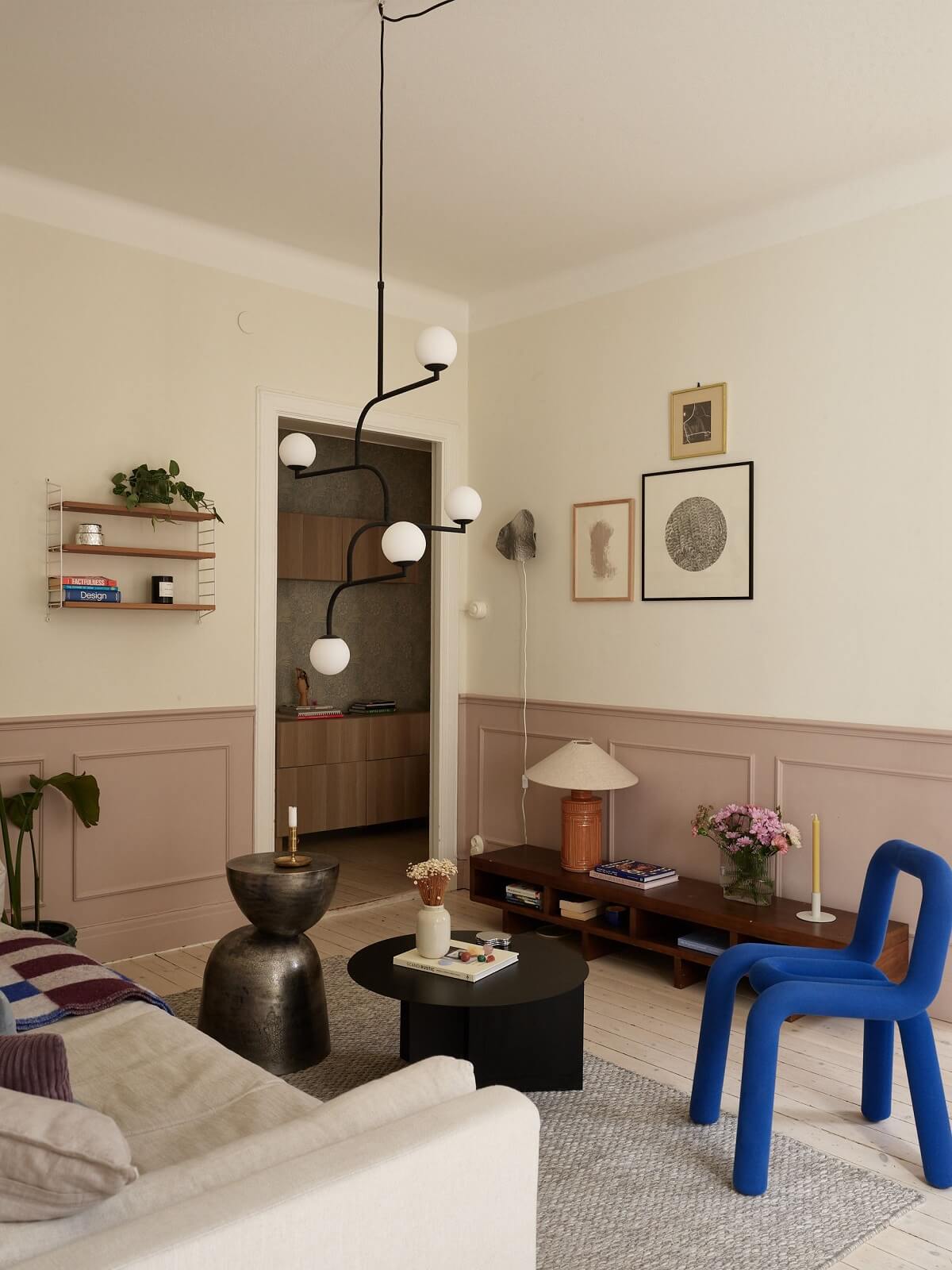 The light living room sits in the center of the floor plan with on one side the kitchen and the bedroom on the other side. The room is framed by chest panels painted in a misty pink color.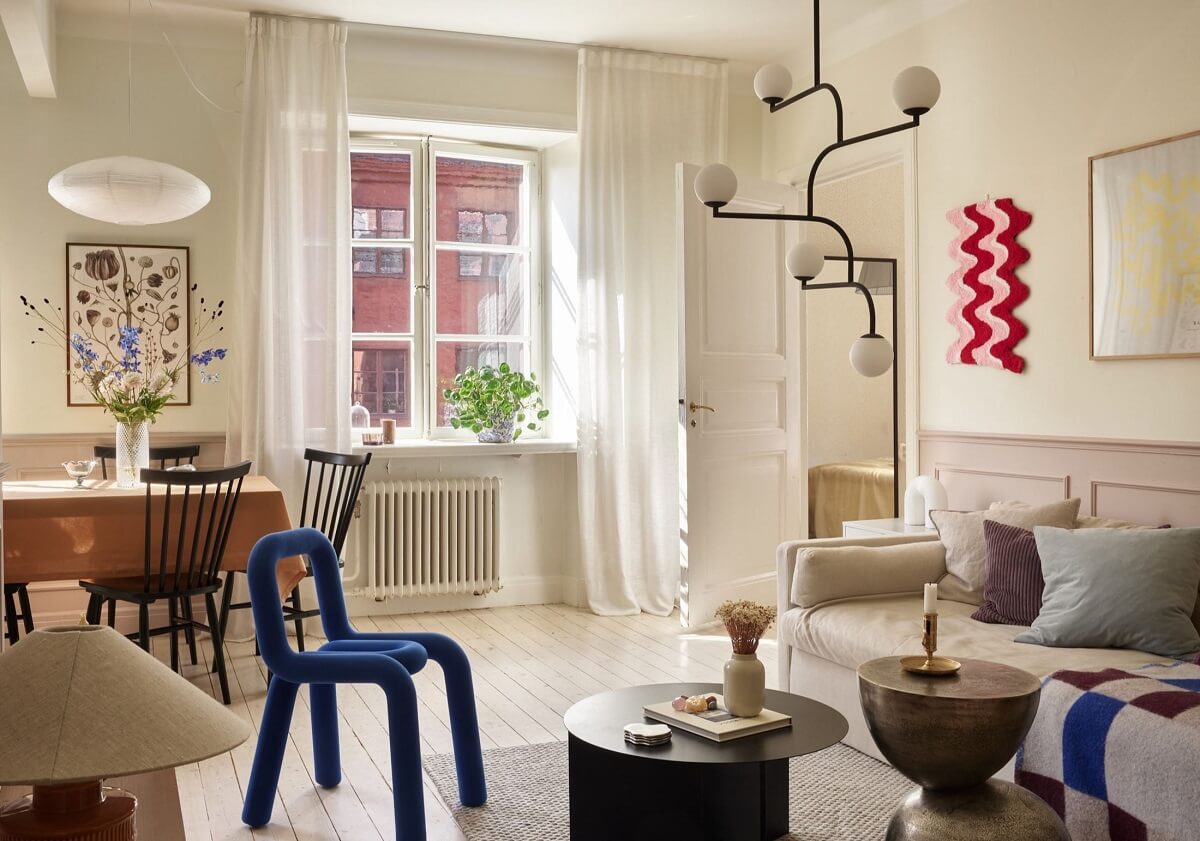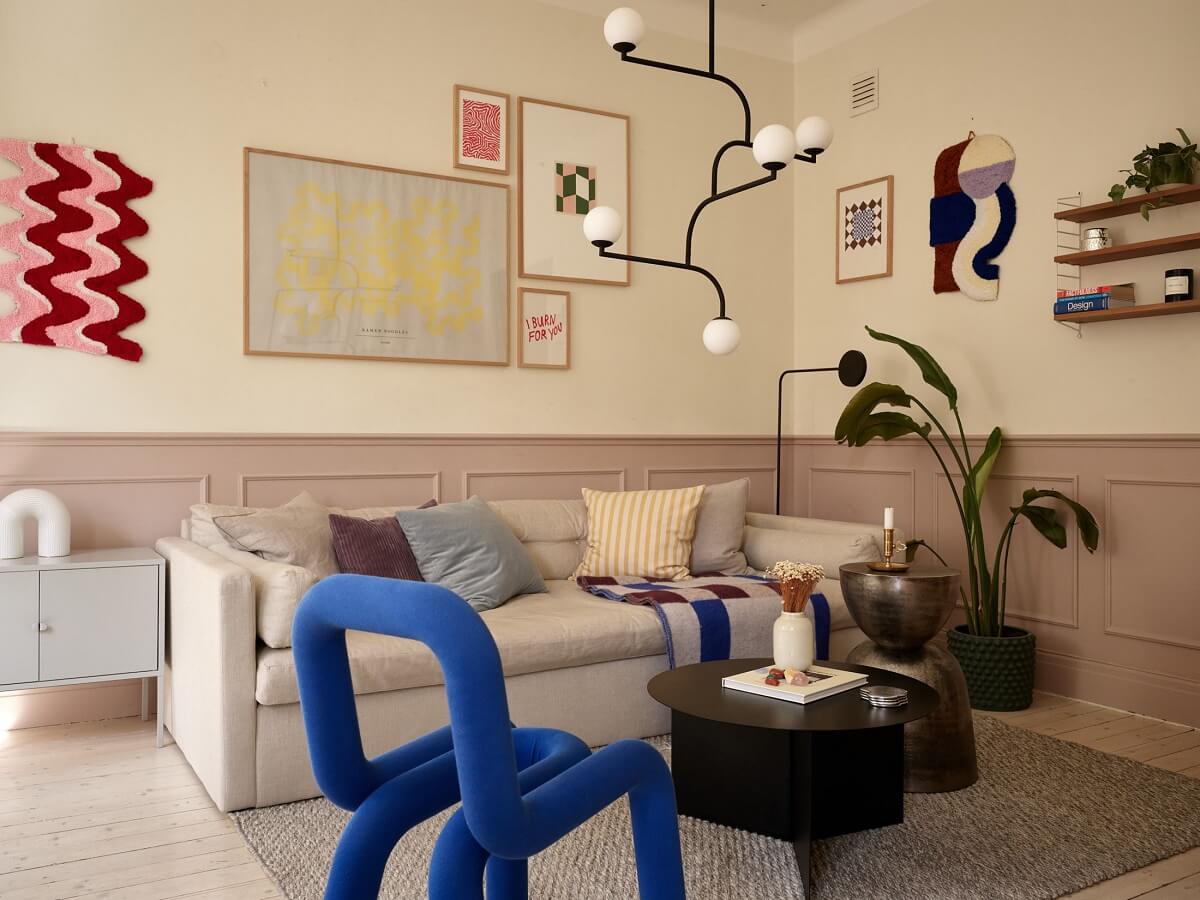 The muted pink is paired with vibrant color pops like the cobalt blue 'Bold Chair' by Moustache.
The entire apartment has whitewashed and original pine floorboards.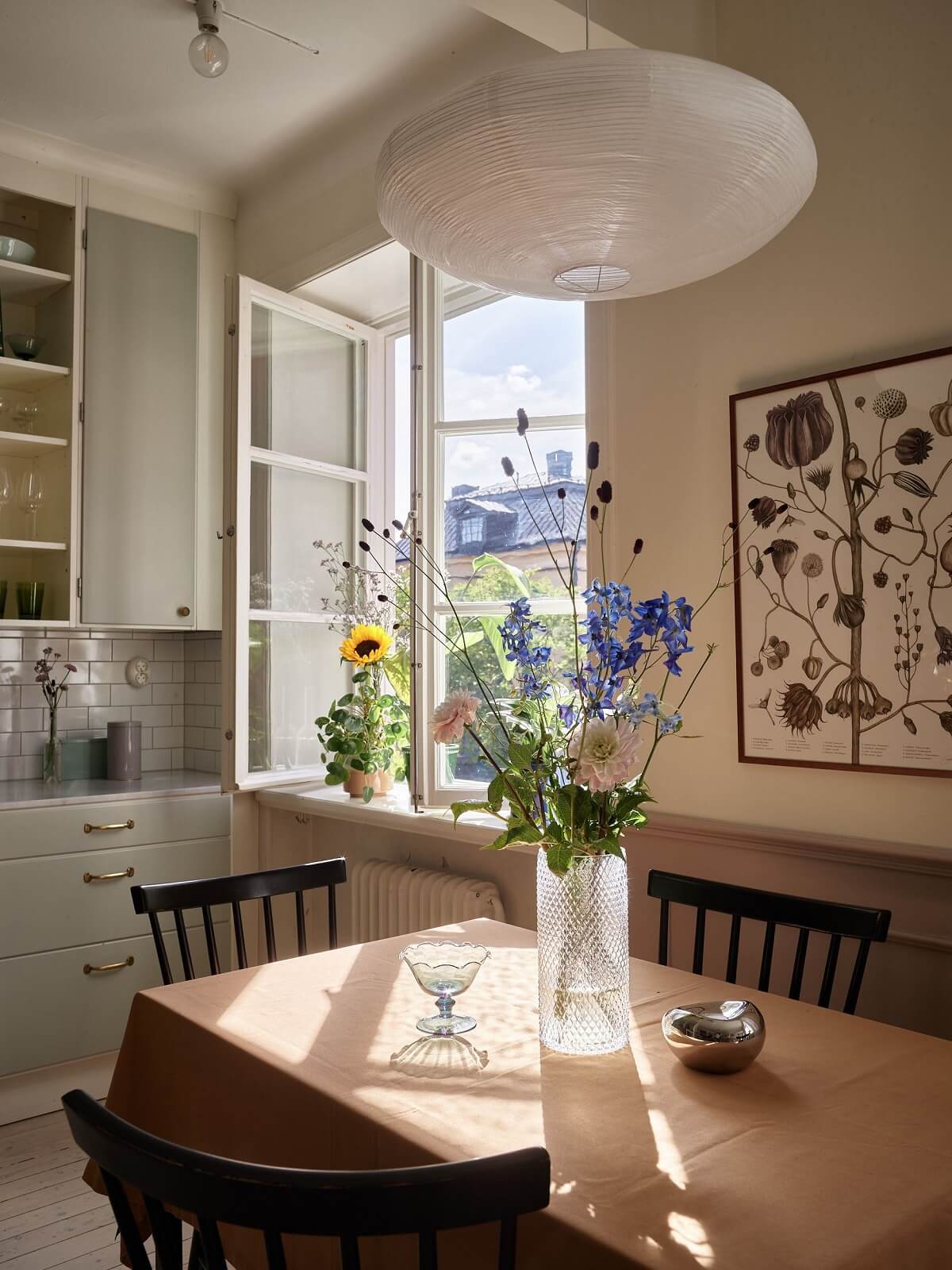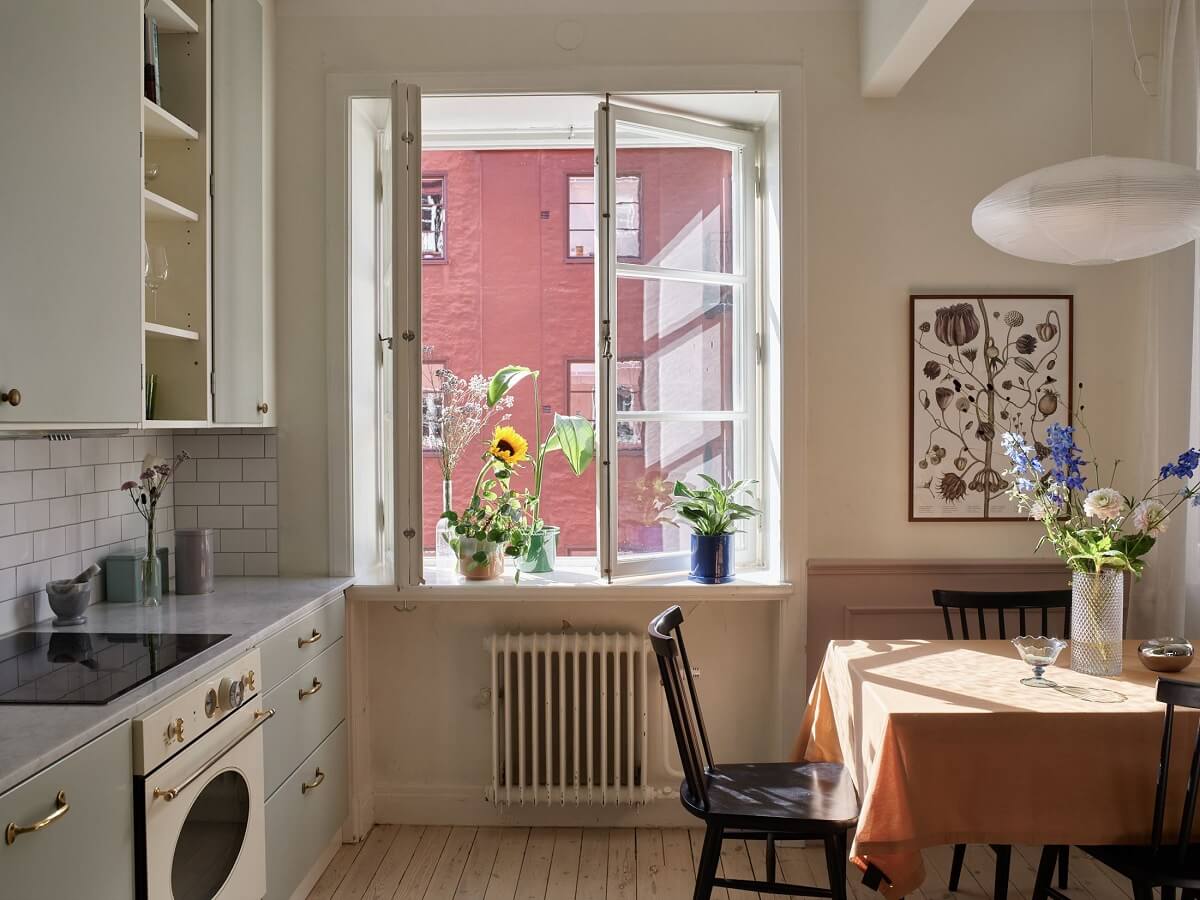 The kitchen was recently renovated with built-in cabinets in solid wood, Carrara marble worktops, and a wall-mounted open bench with a wooden top.
The bedroom is a wonderful, calm space with William Morris wallpaper and yellow, pink, and green color accents.
The room is divided into two parts, the smaller room is now used as a nursery and walk-in closet, but it ca also be a home office.
The closet area of the smaller room can be closed off with linen curtains.
The hallway also features William Morris wallpaper.
styling by Lindholm and photography by Johanson for Historiska Hem