A Light Swedish Apartment with an Industrial Glass Wall
This family apartment in Stockholm is located on the border between the popular and trendy SOFO and the historic Katarina quarter. And this turn-of-the-century apartment showcases this blend of trendy and historic, with modern elements and historic features.
The apartment has been carefully renovated, showcasing historic features like a working tiled stove, original white-oiled floors, stucco ceilings, mirrored alcoves, and large mullioned windows. But you will also find new modern elements like the amazing steel glass wall in the living room.
Originally, this 69-square-meter apartment was a two-bedroom house, but the current owners have redesigned the apartment and created an extra room that is now used as a dining room but it could also be an amazing home office.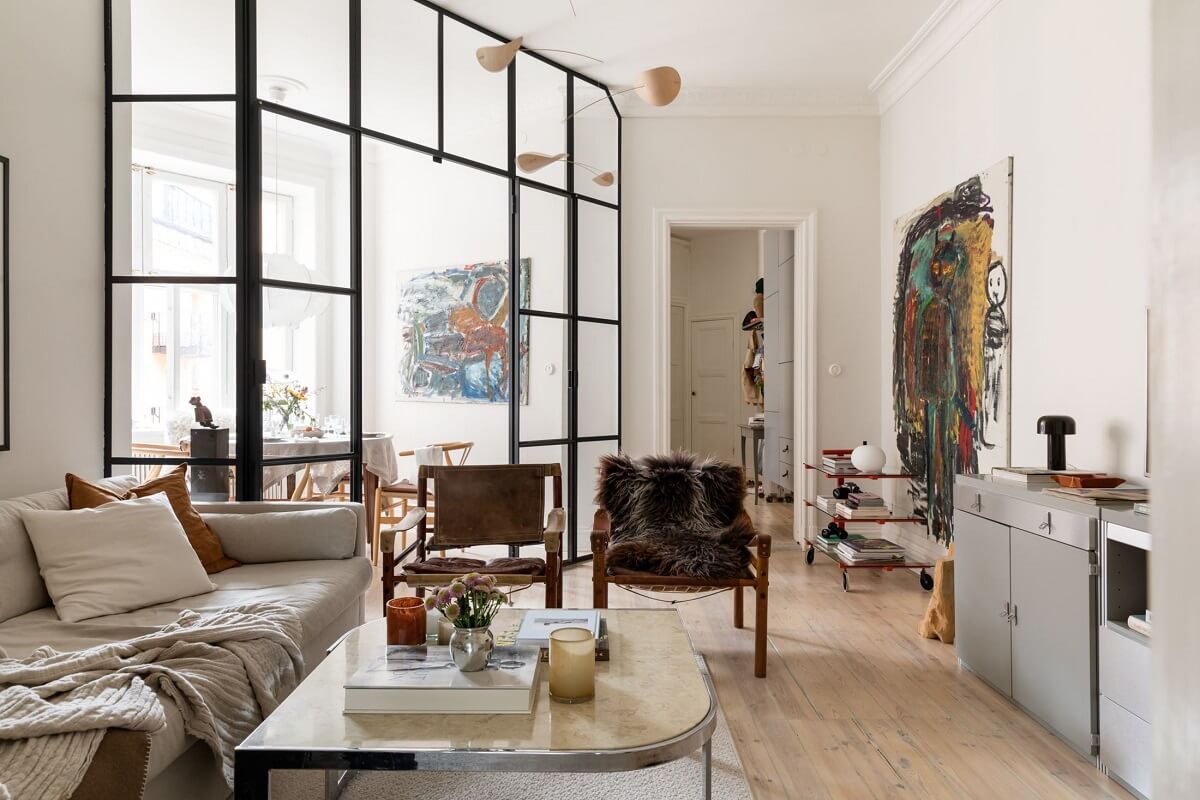 The living room sits in the center of the floor plan. The walls are painted in "Classic White" from Jotun Lady which pairs well with the original wooden floorboards.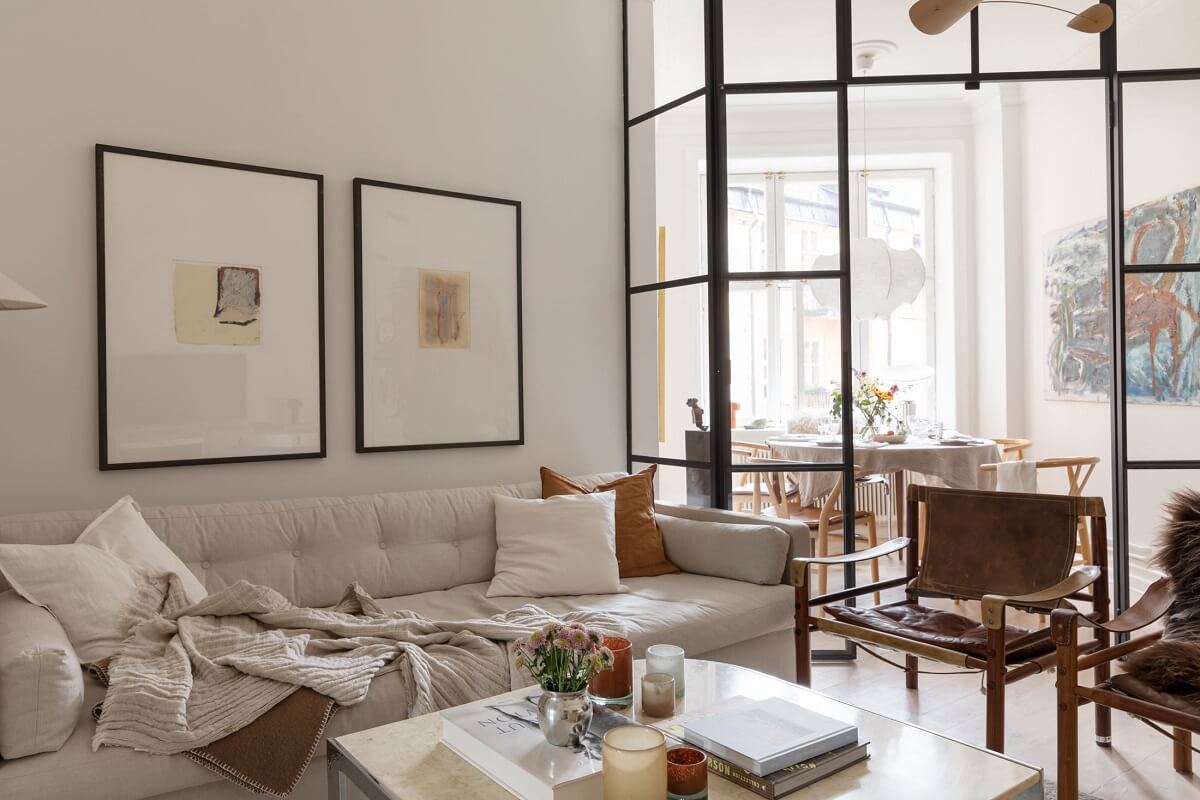 To create an extra room, they added a steel and glass wall so the living room still gets natural light.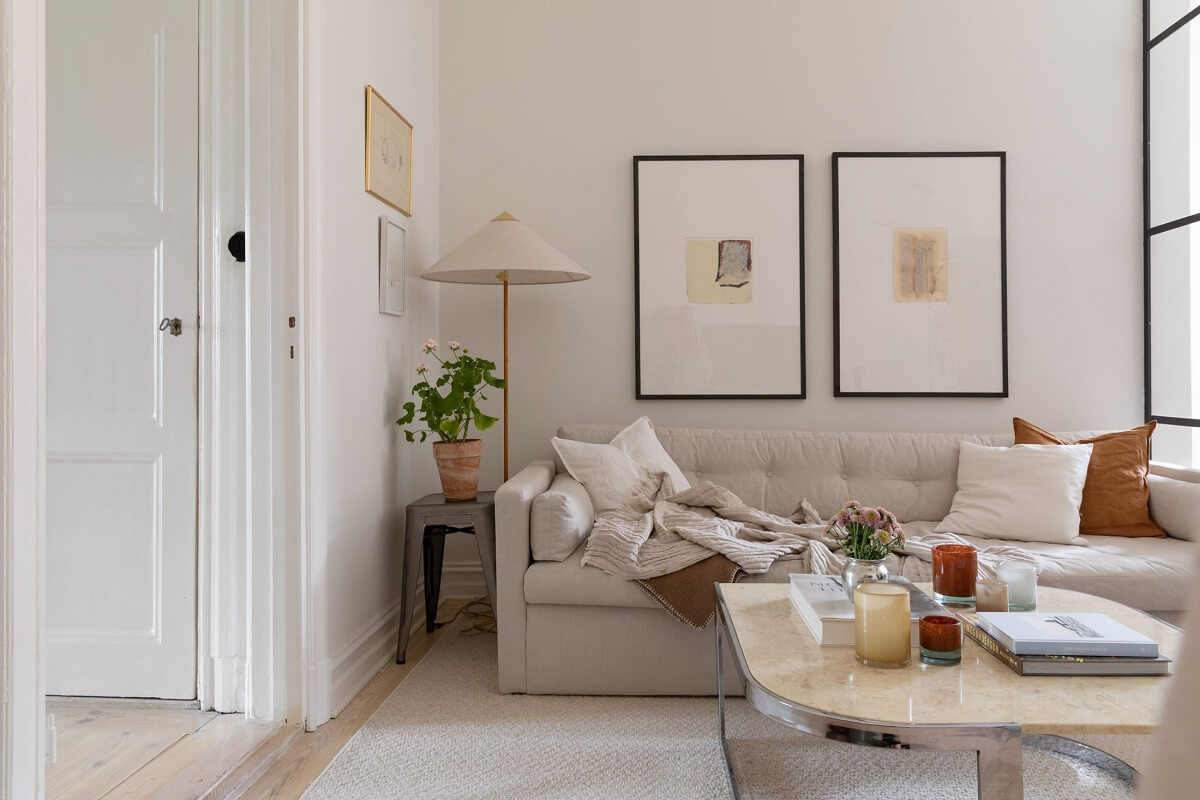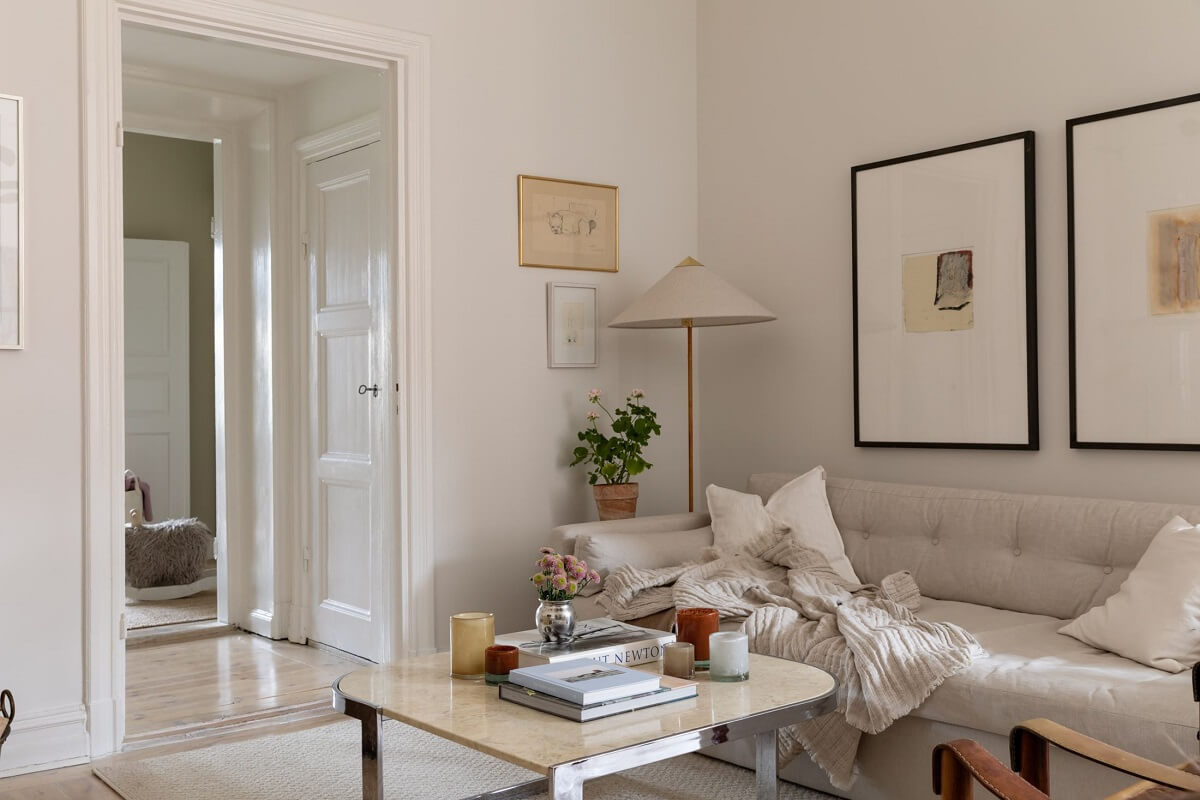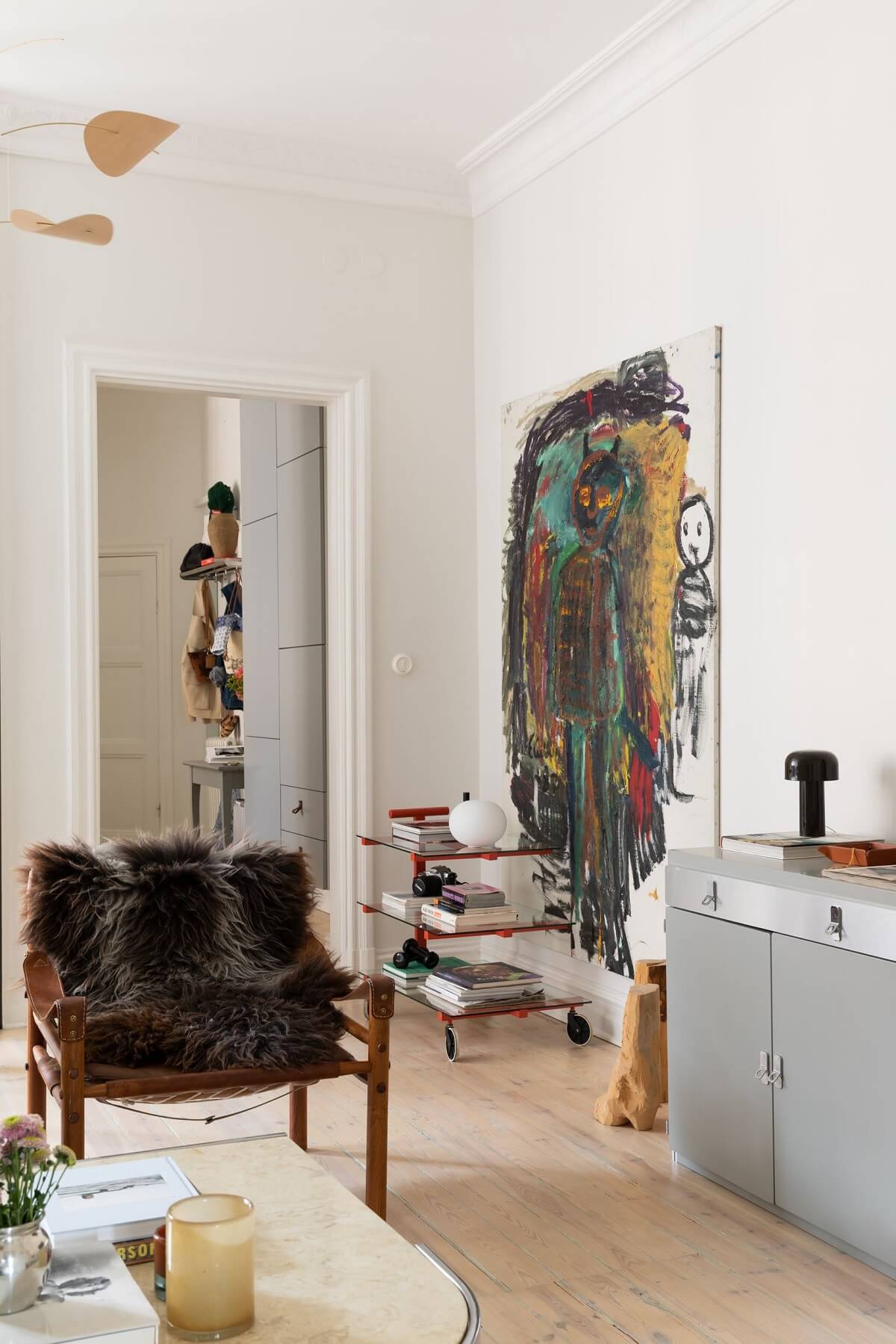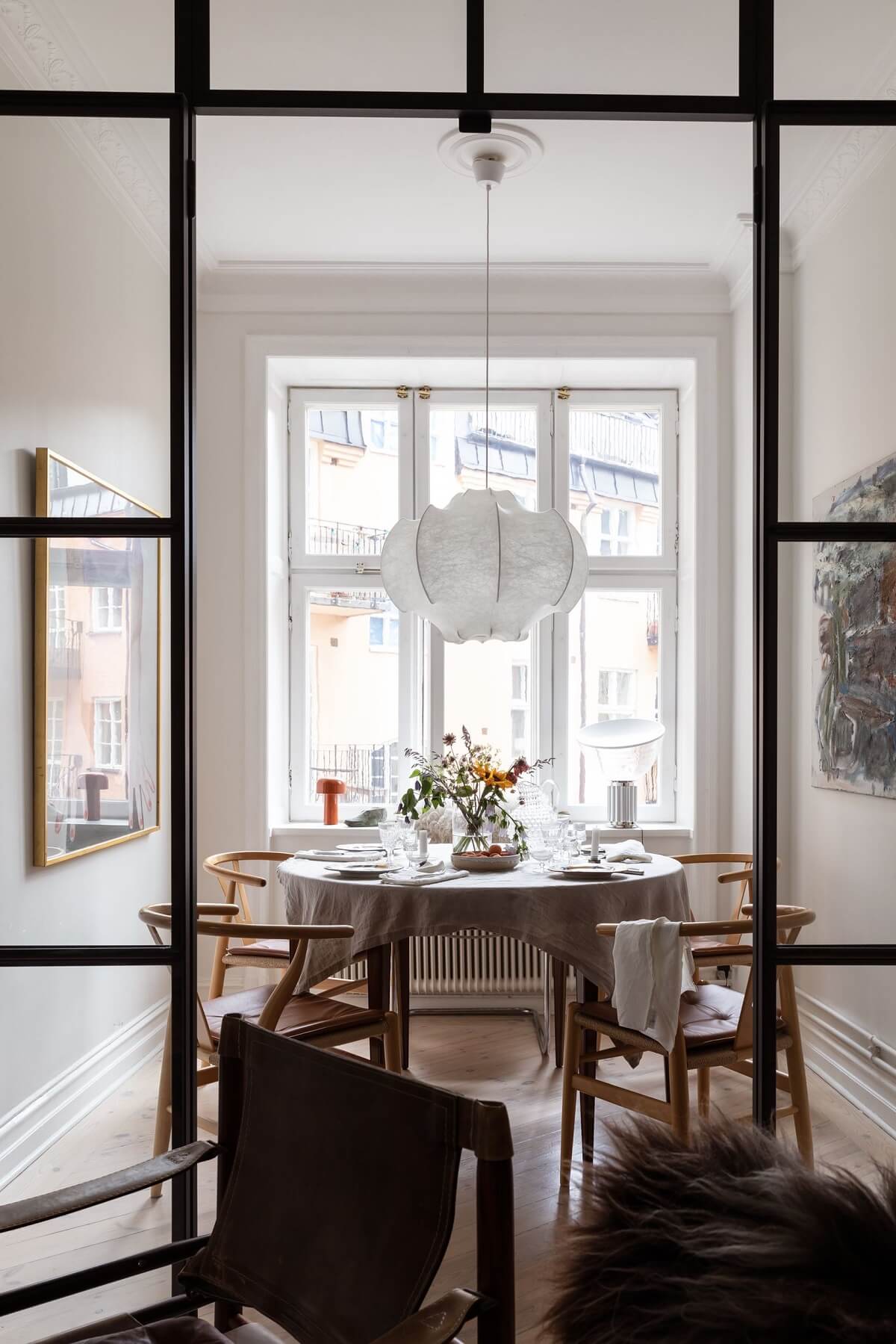 The dining room is located in the apartment's niche/bay window. It can be used as another bedroom, a home office, or as the dining room.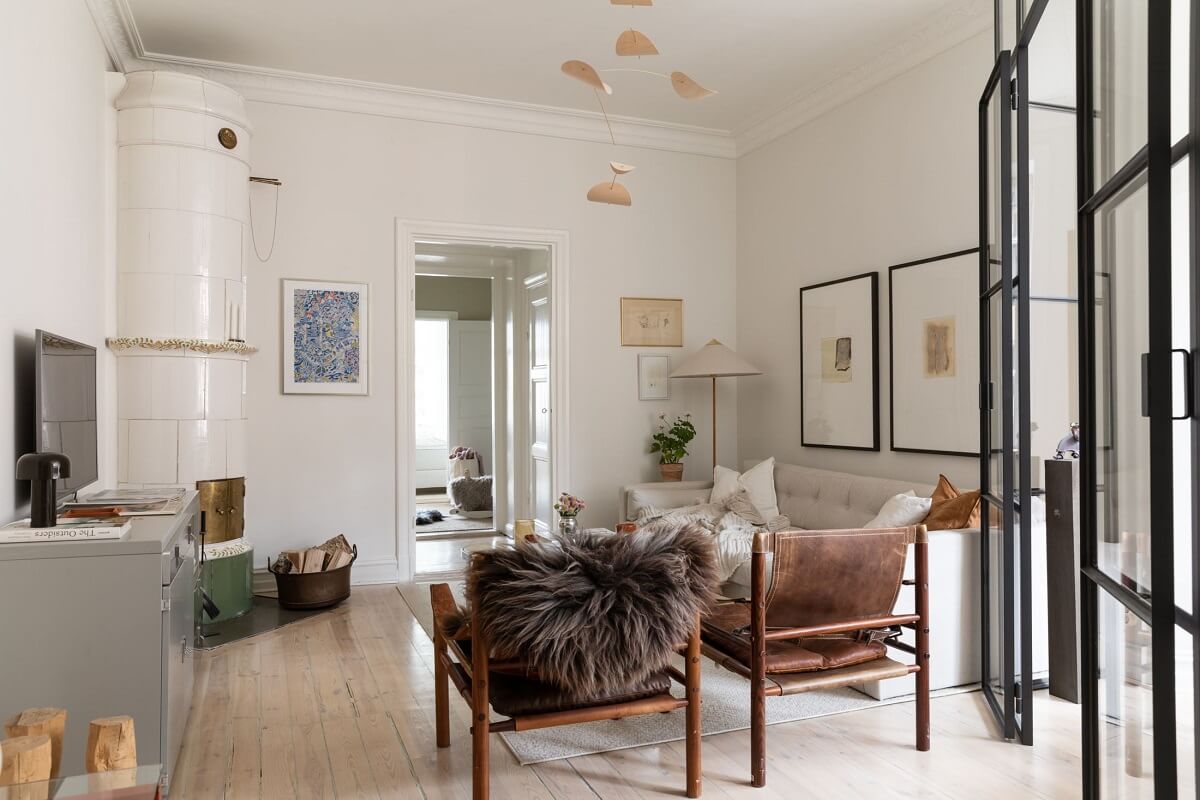 The original tiled fireplace brings warmth to the room in the colder months.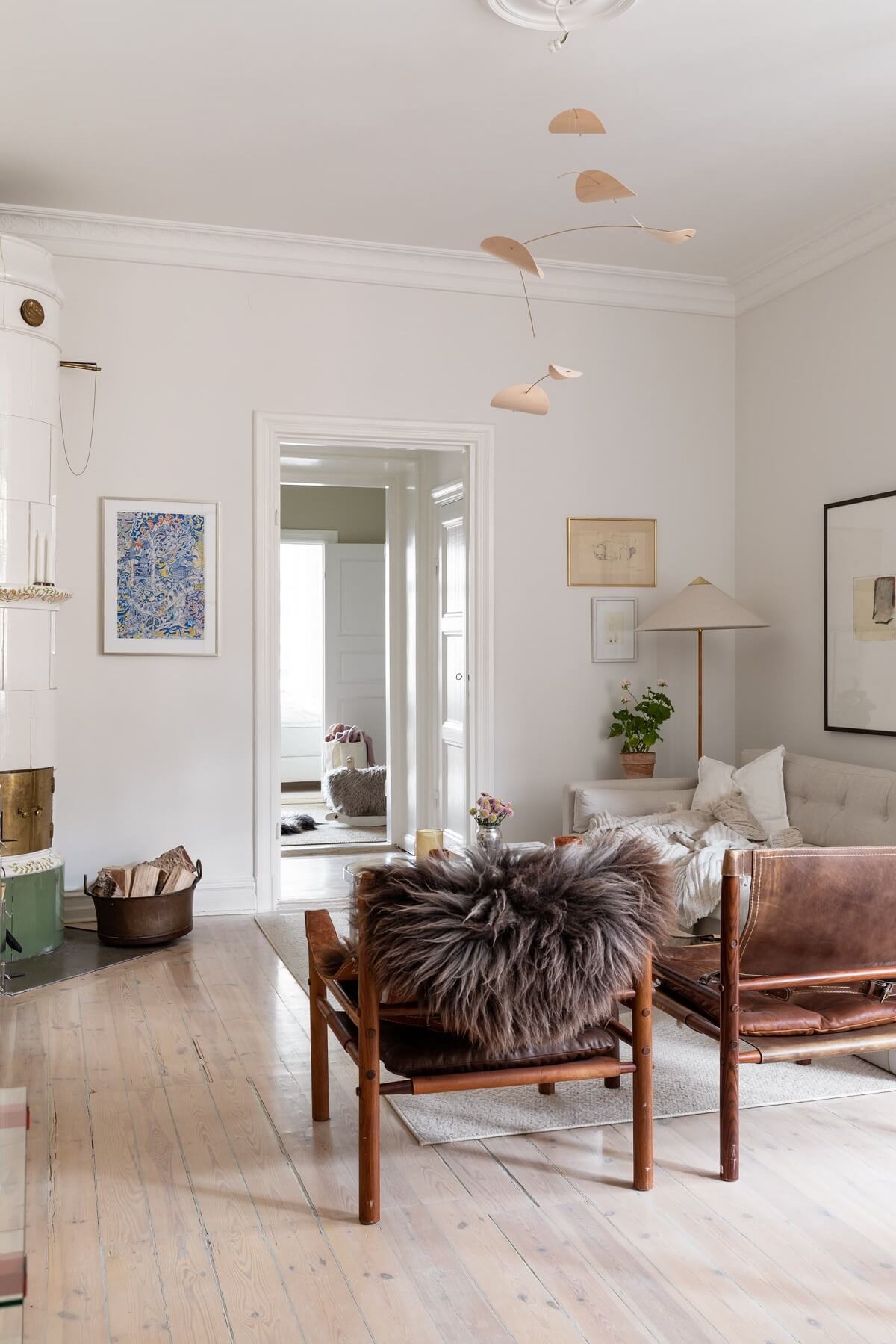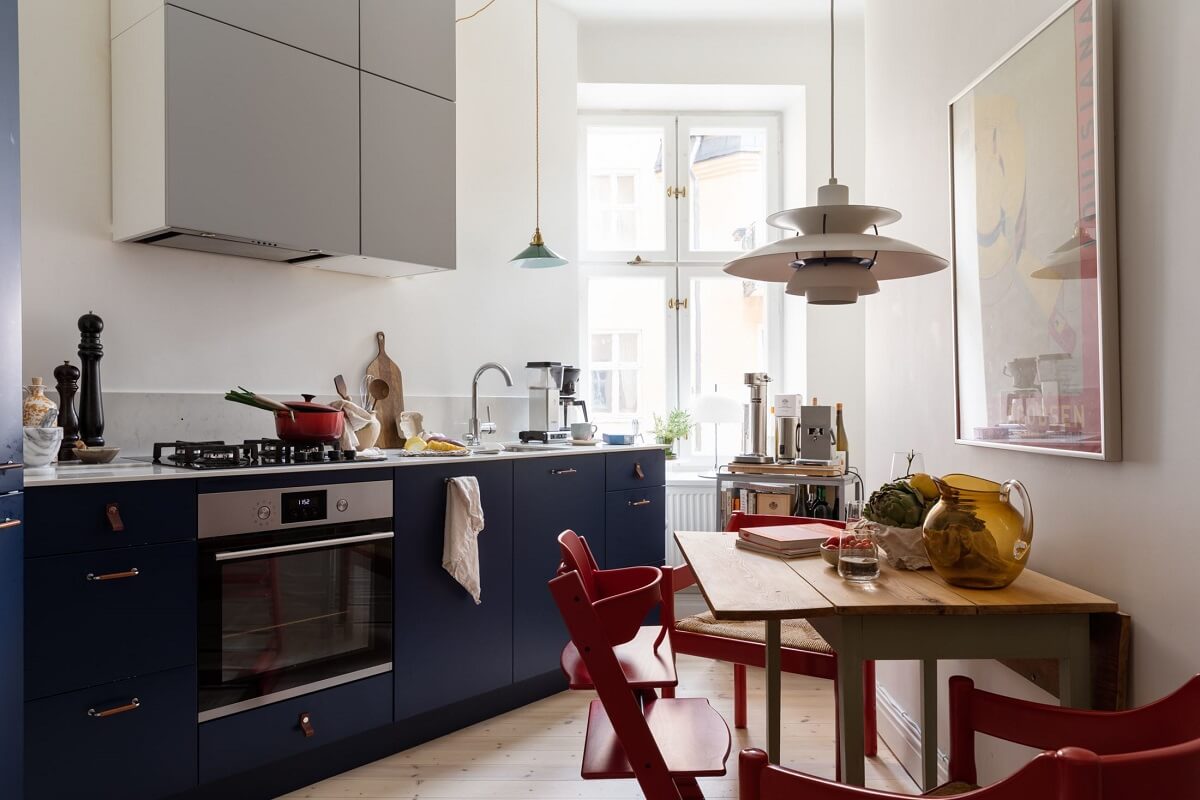 On one side of the living room lies the kitchen. The light gray upper cupboards and blue lower cupboards from Kvick provide plenty of storage.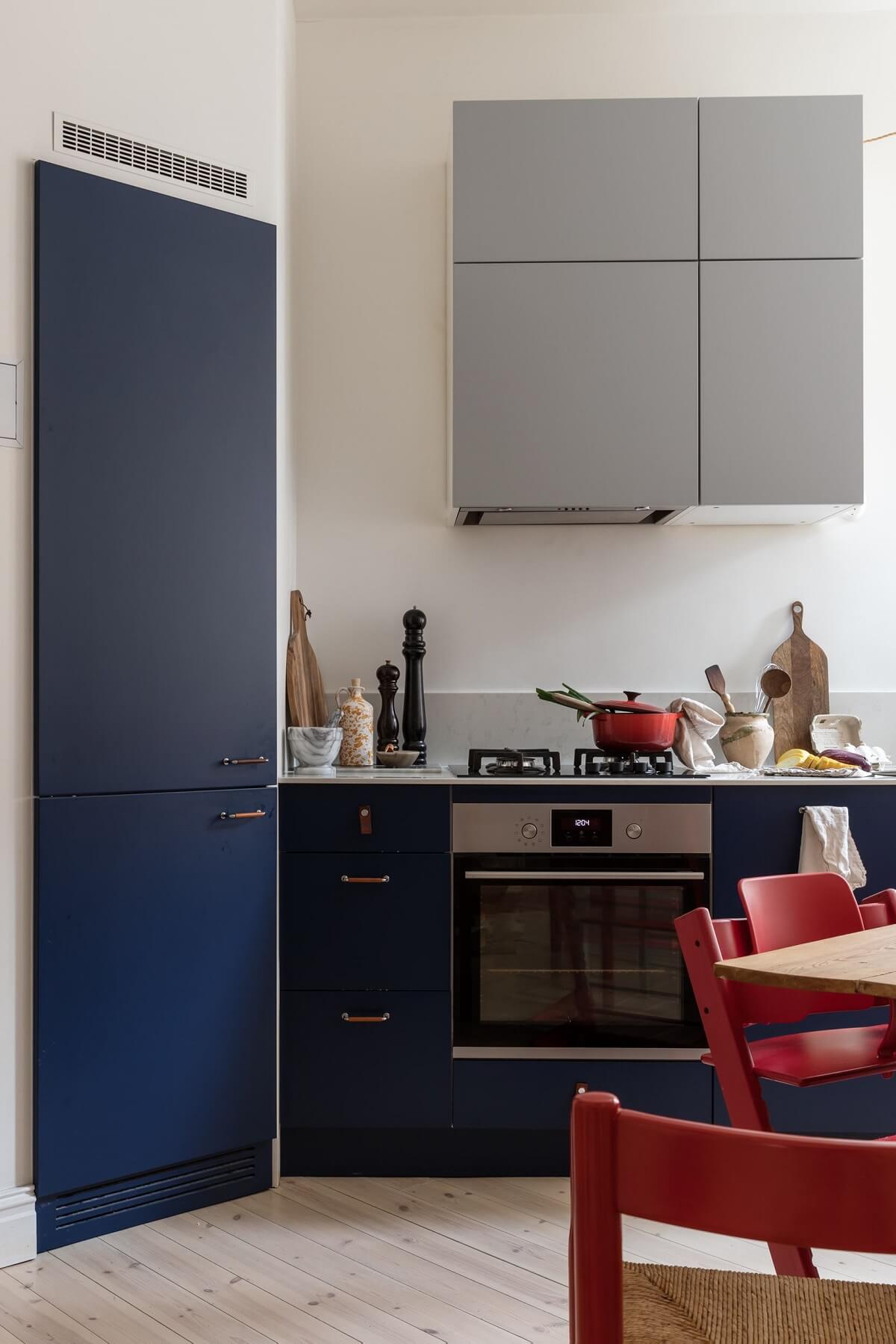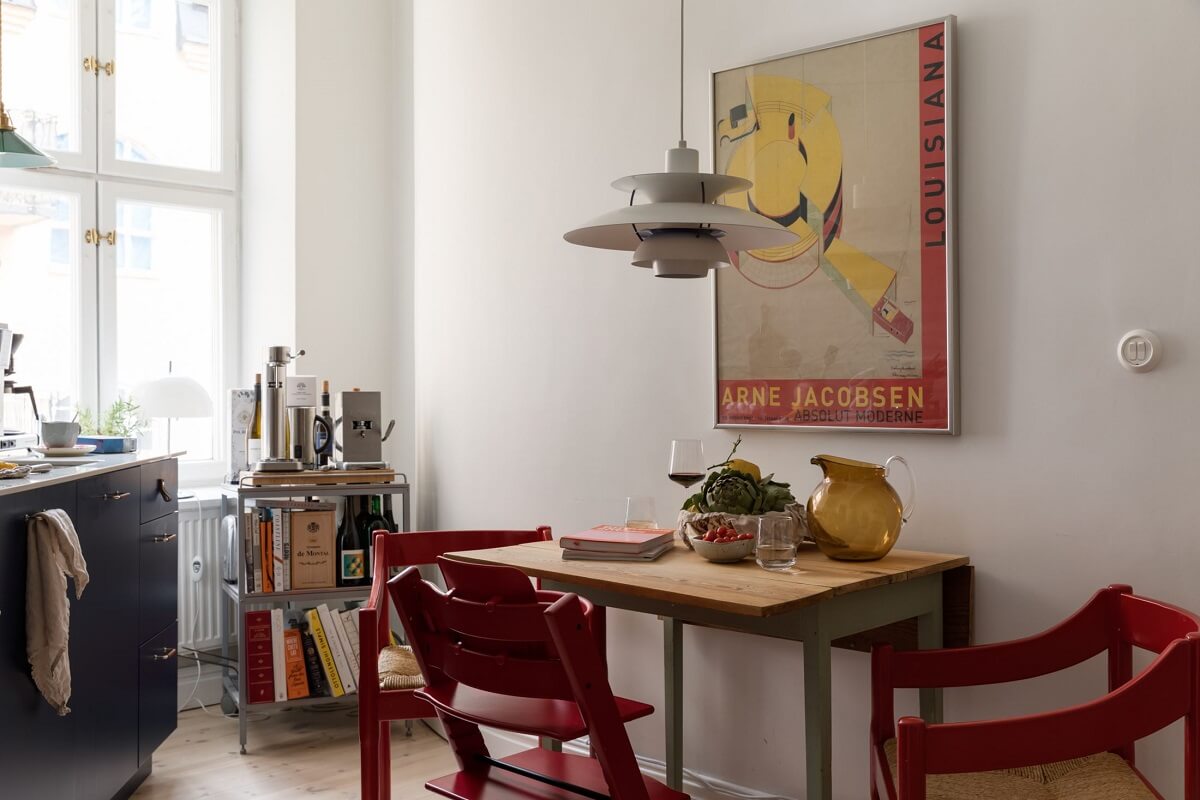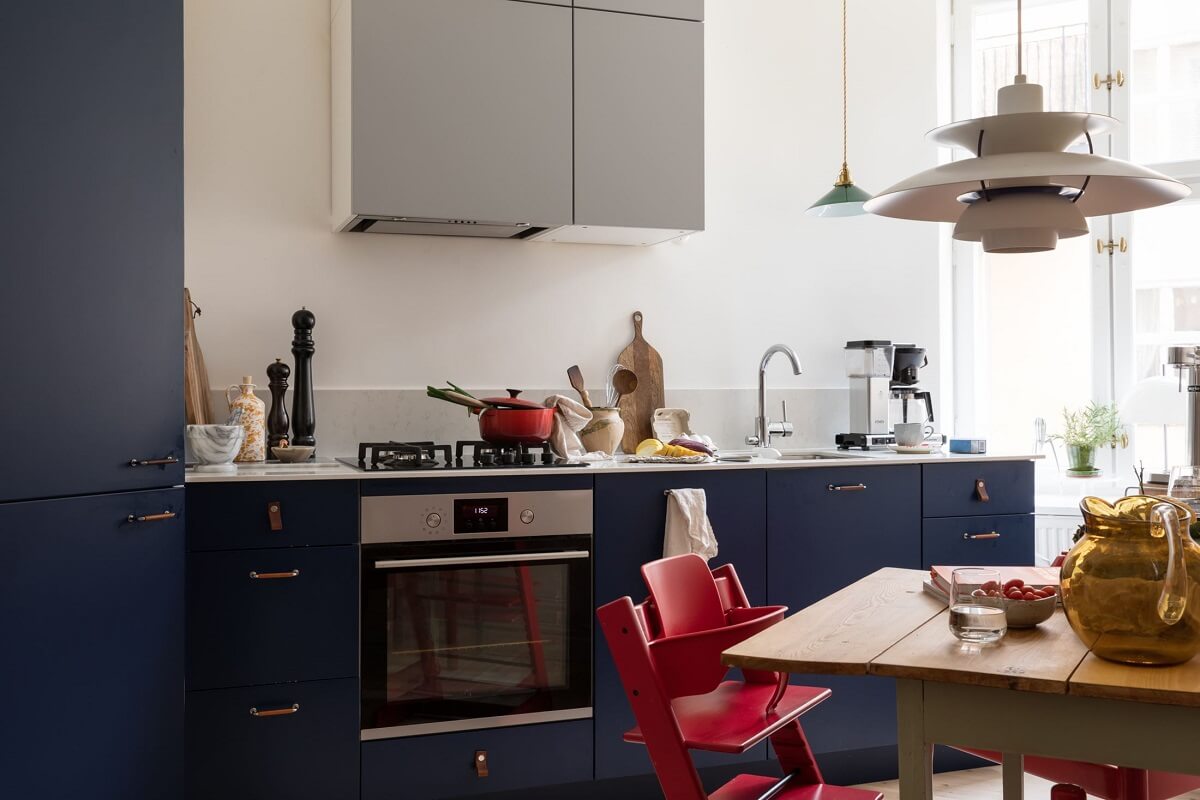 The kitchen is not very big, but there is no wall between the kitchen and the hallway which makes it feel more spacious.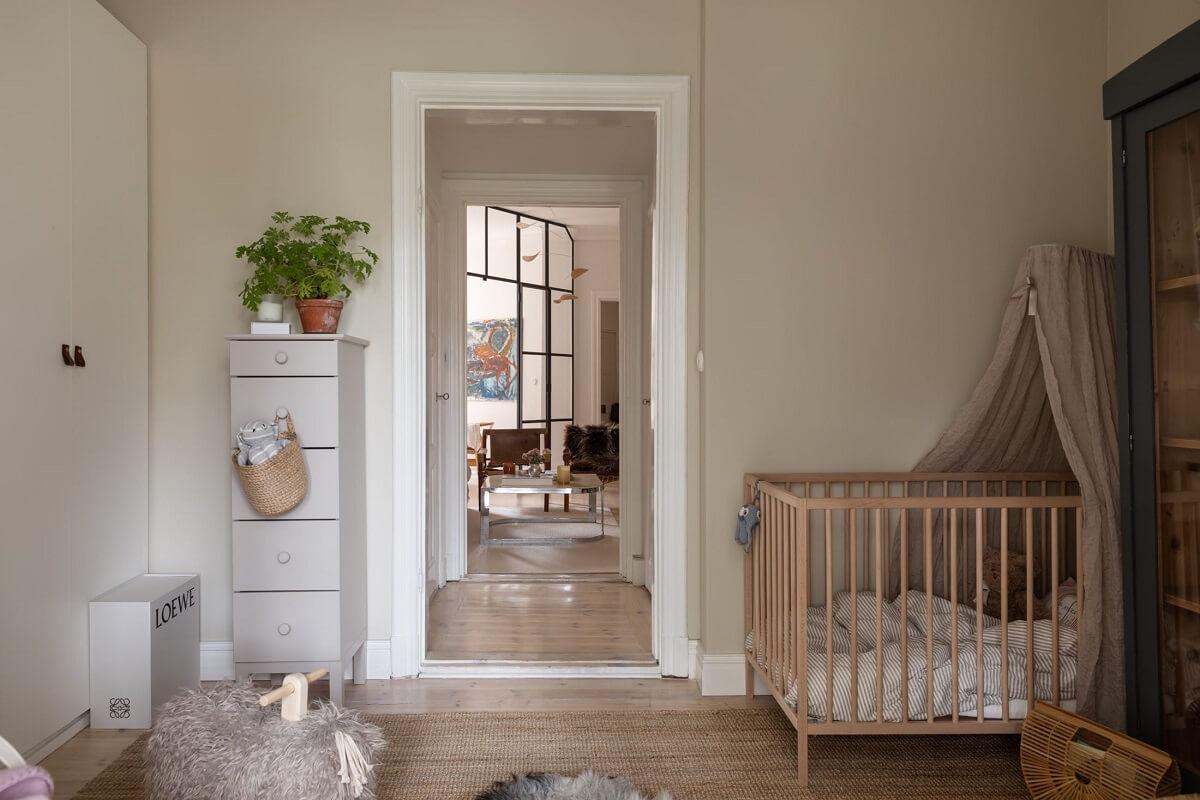 From the living room, you first come across an inner hall that gives access to the bathroom. After that, you enter the first of two rooms which is now used as a nursery.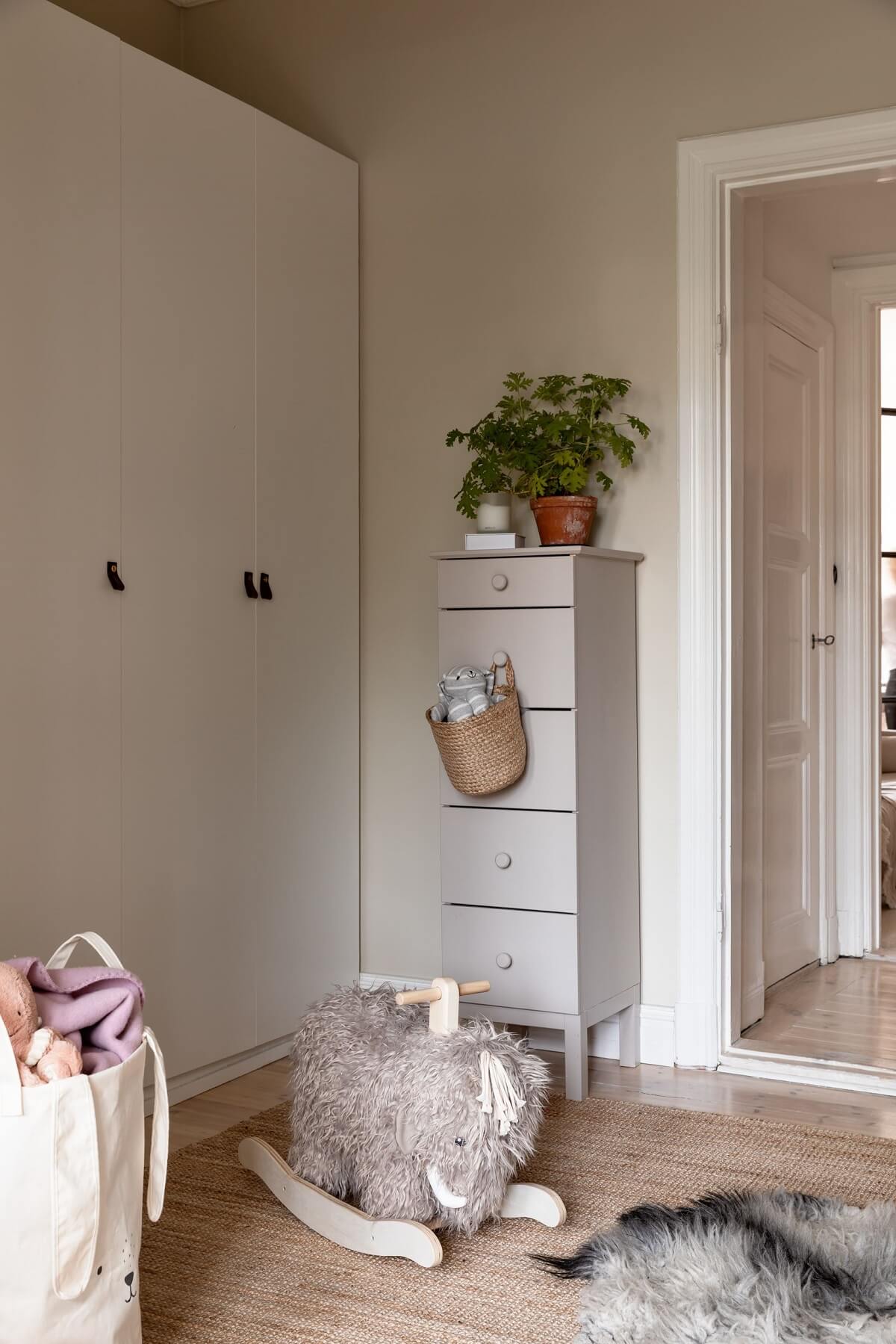 The room is fitted with wall-to-wall wardrobes so there is plenty of storage space.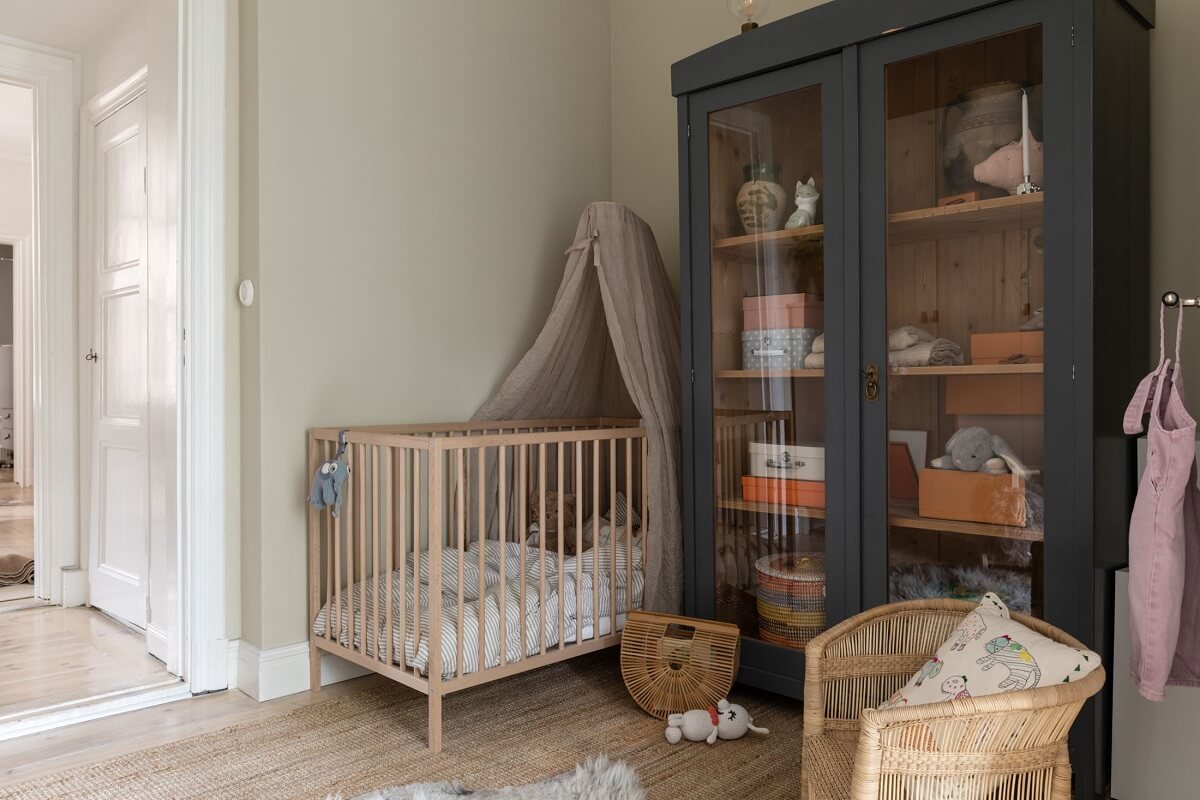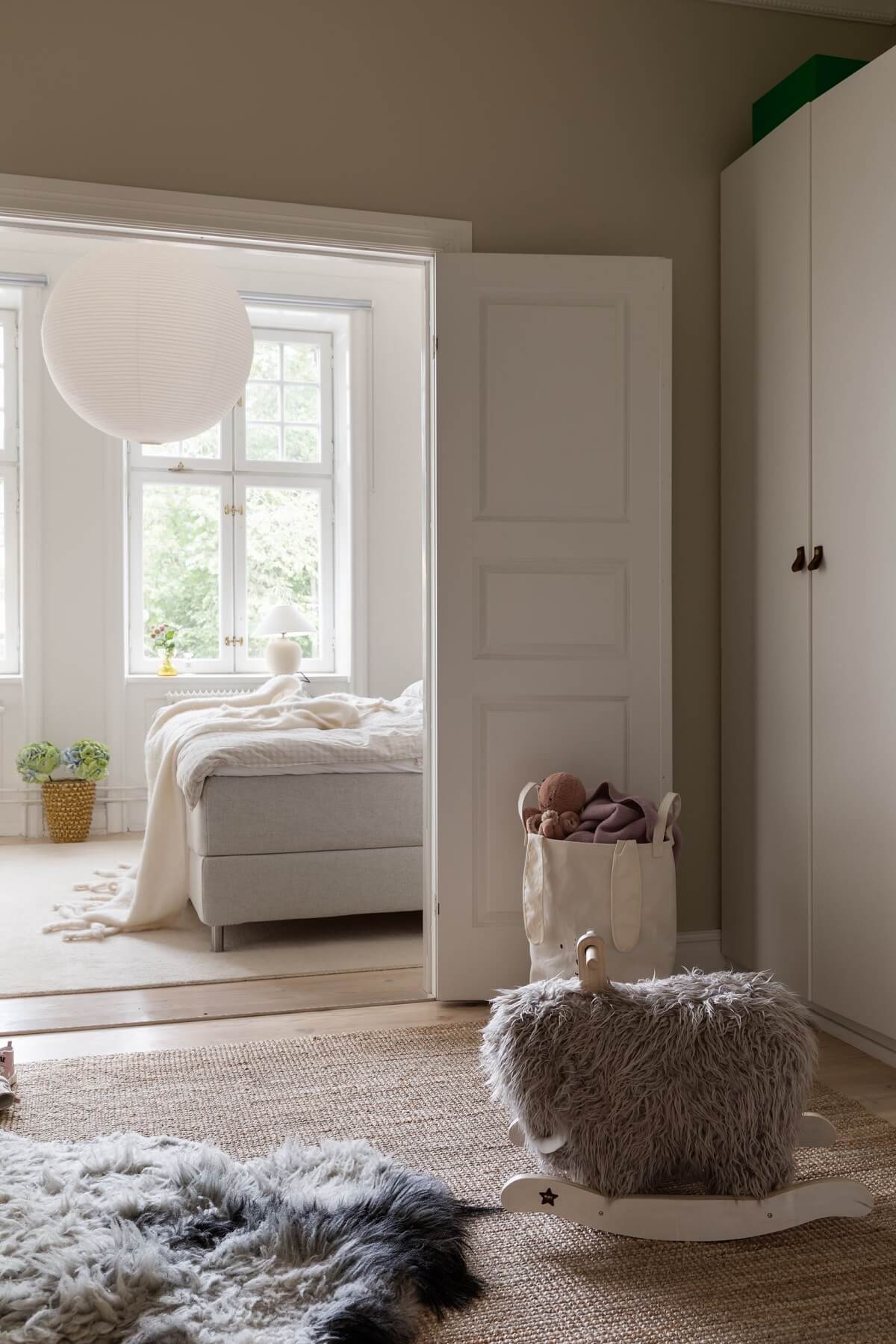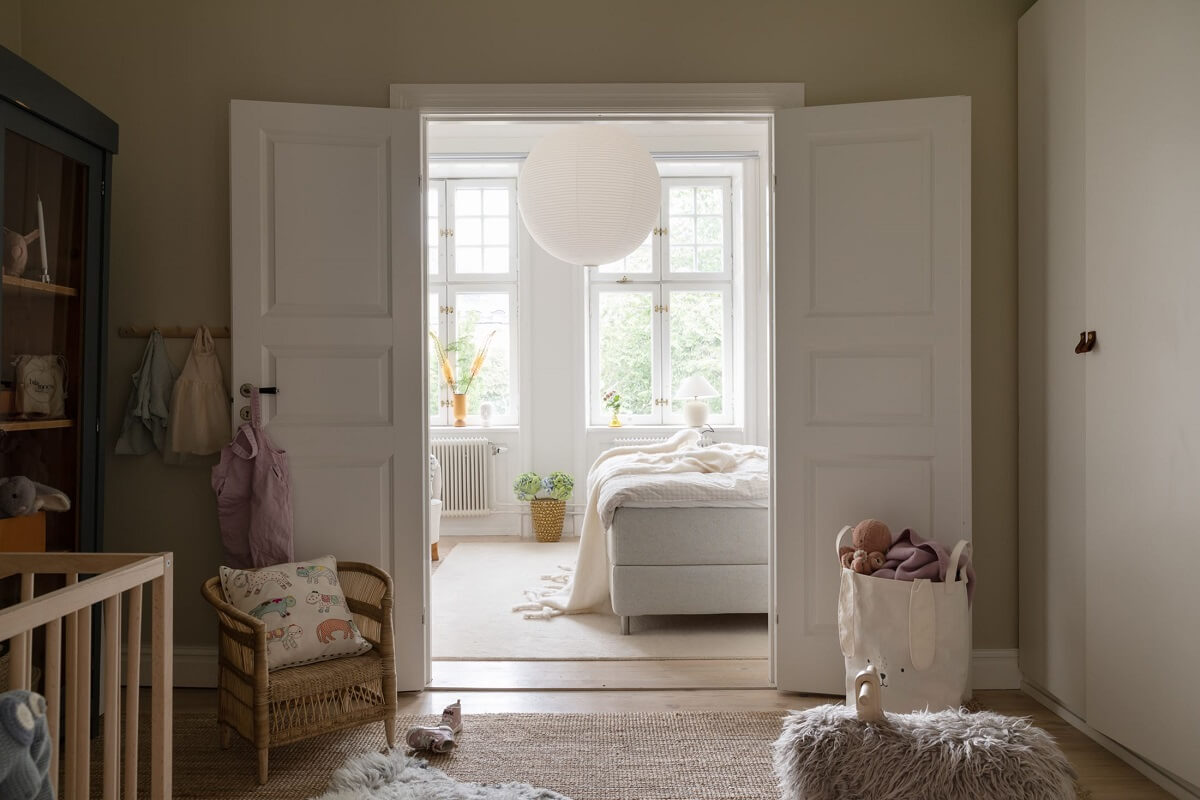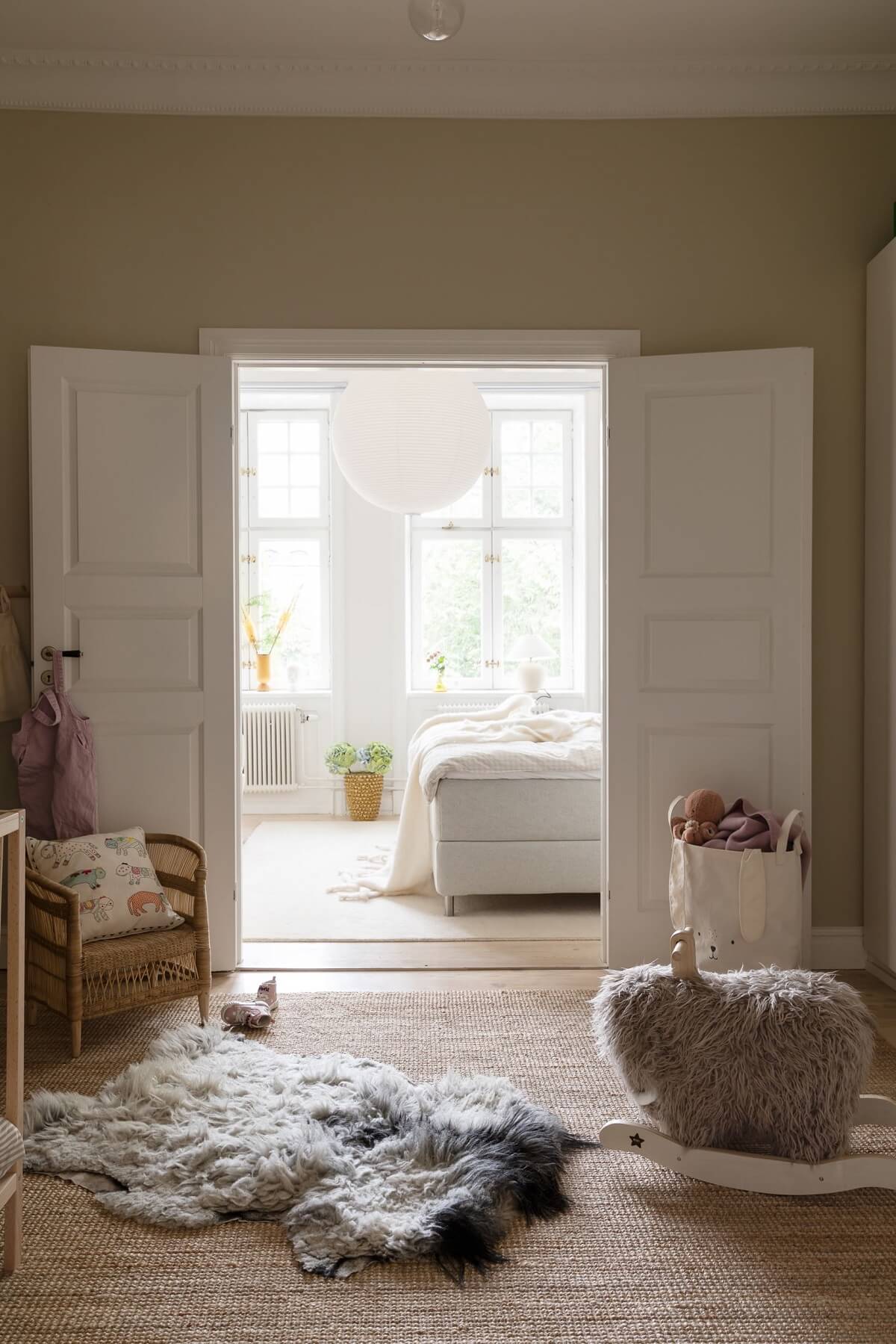 Through a pair of mirror doors, you enter the largest bedroom at the far end of the apartment.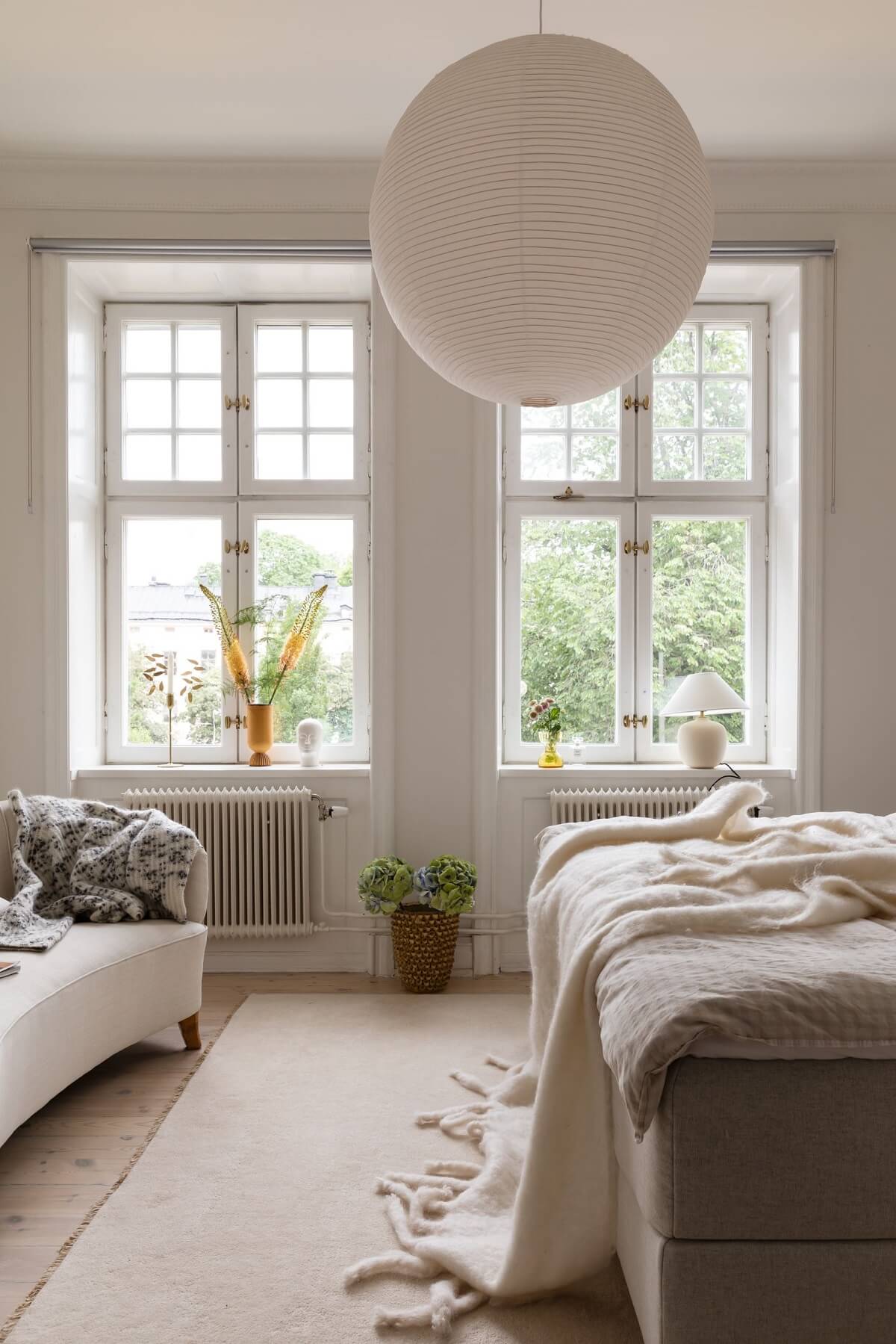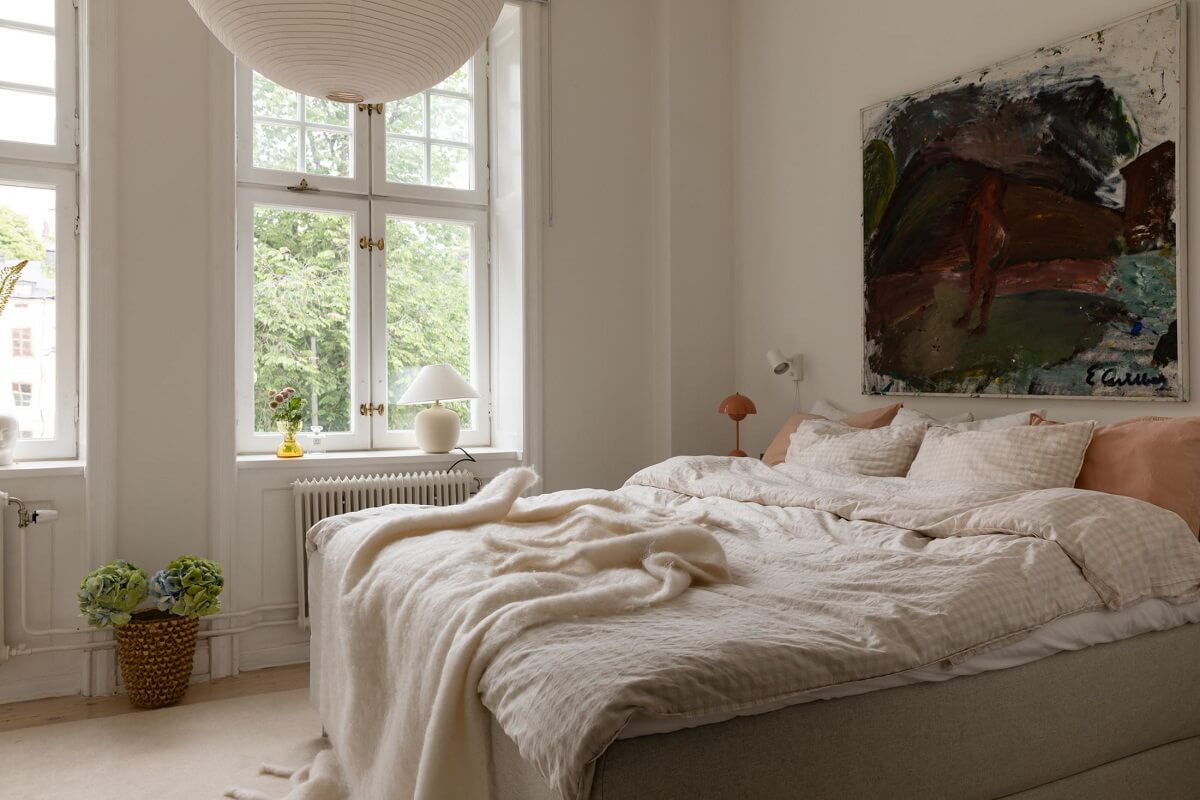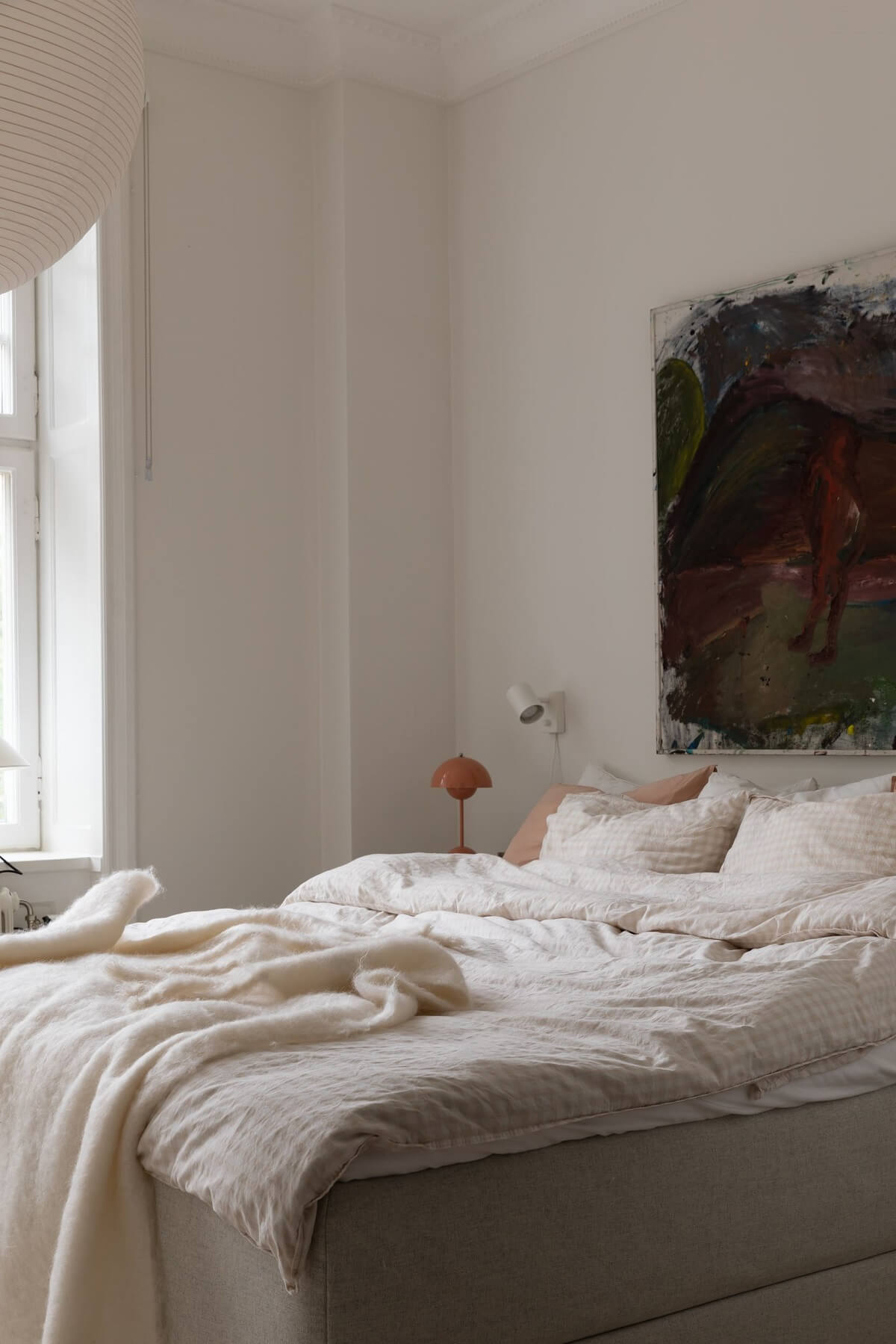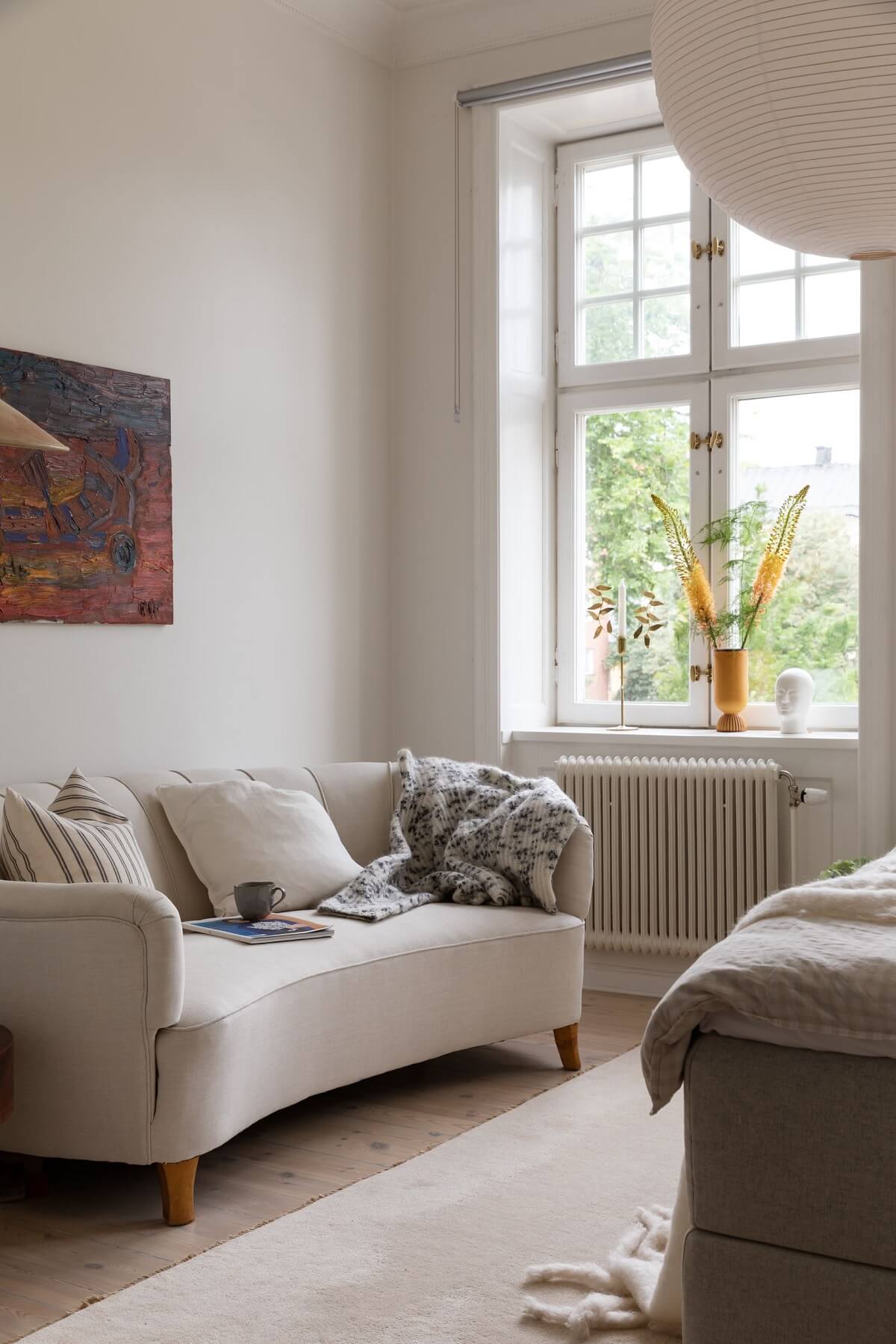 The room is a wonderful light space thanks to the large windows and there is even room for a sofa for a private relaxation spot.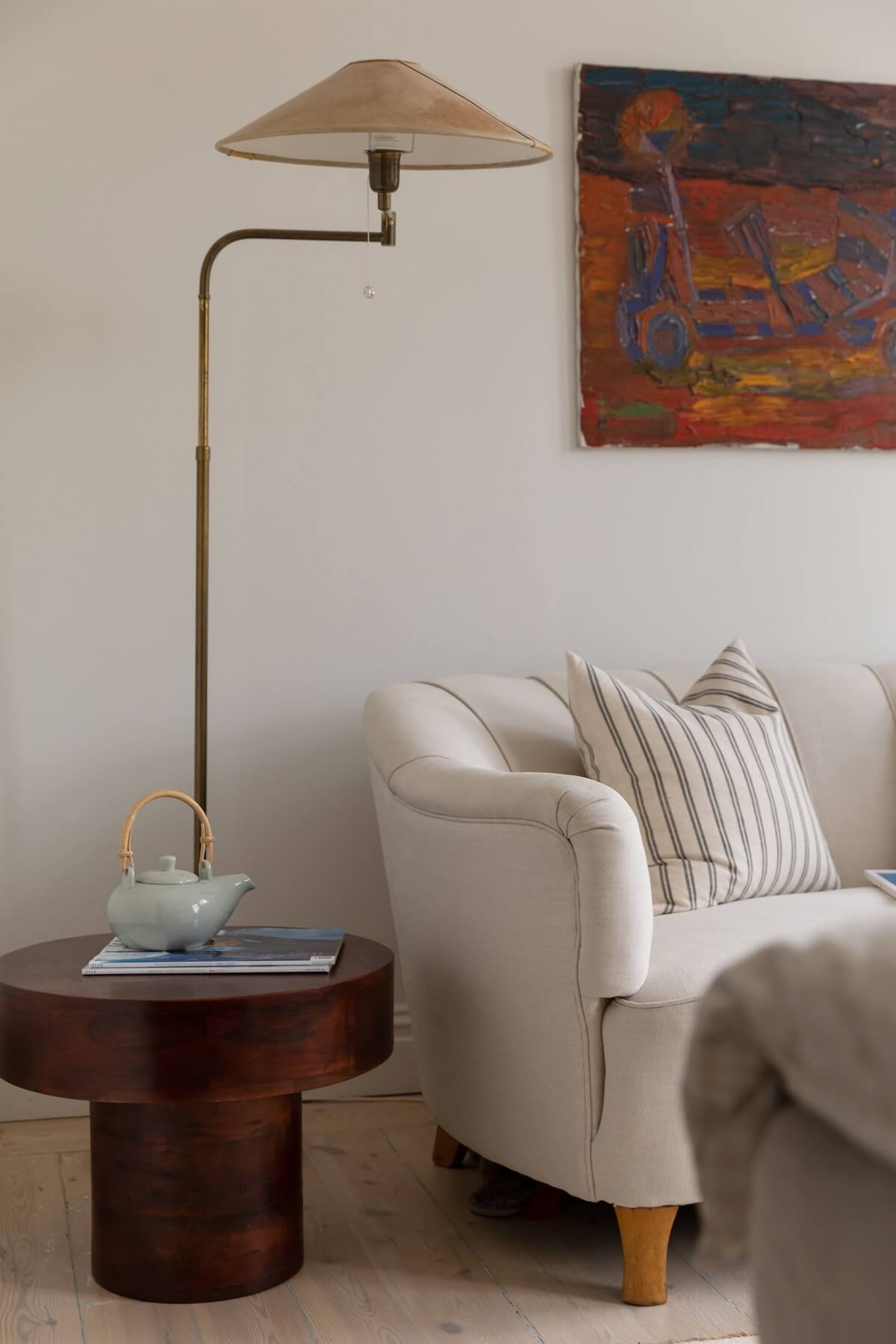 styling by Gärde and photography by Borgelin for Historiska Hem