A Stylish Penthouse Apartment with Exposed Beams
Have you ever been to Gamla Stan in Stockholm? Gamla Stan means "Old Town," as the name suggests, it's the oldest part of Stockholm. The island is a beautiful historic area with cobbled streets, the royal palace, and colorful historic buildings. And in one of these buildings, you can find this penthouse duplex apartment.
The 17th-century building is located in the heart of Gamla Stan, and the top two floors have recently been renovated into a modern house with old details. The duplex penthouse pairs luxury and modern furnishings with beautiful wooden beams, shutters, and a grand terrace overlooking the old city.
The penthouse has a floor plan of 169 square meters. On the lower floor are the main living spaces and three bedrooms. On the top floor is an extra living room that also gives access to the 33-square-meter roof terrace.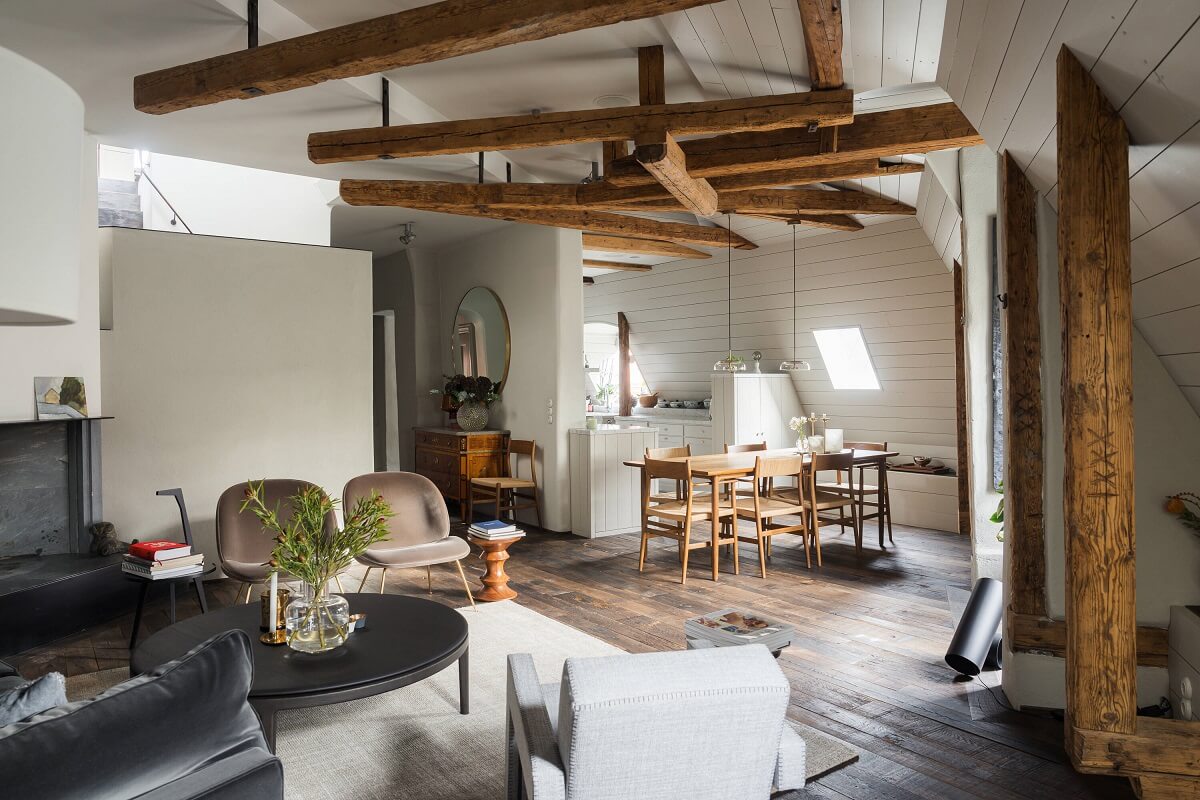 This grand Scandinavian penthouse apartment is for sale at Wrede