A Paint Job Transformed This deVOL Kitchen
If you read The Nordroom frequently, then you will know that I love deVOL kitchens. They design kitchens in four styles: Classic English, Shaker, Sebastian Cox, and Haberdasher.
And today I want to share a deVOL Haberdasher kitchen with you. This kitchen in deVOL's St. John's Square showroom has recently been given a little makeover.
The kitchen design itself hasn't changed, but by painting the walls in a warm yellow shade and with a few tweaks in the decor did they give this kitchen a fresh new look.
photography by deVOL Kitchens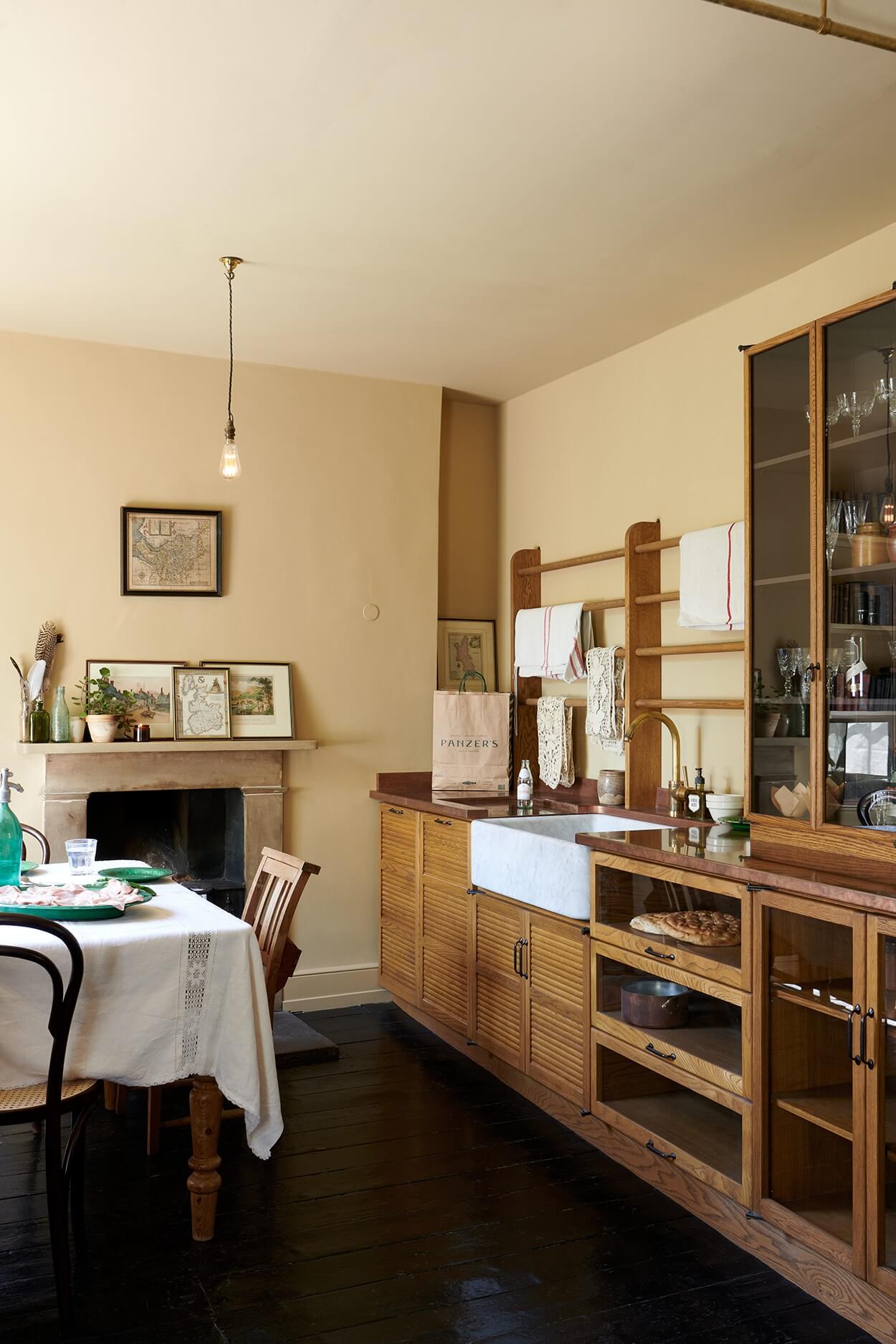 The kitchen is located on the top floor of a London townhouse. The dining nook with a bench has been placed in front of the window so you can watch the square below.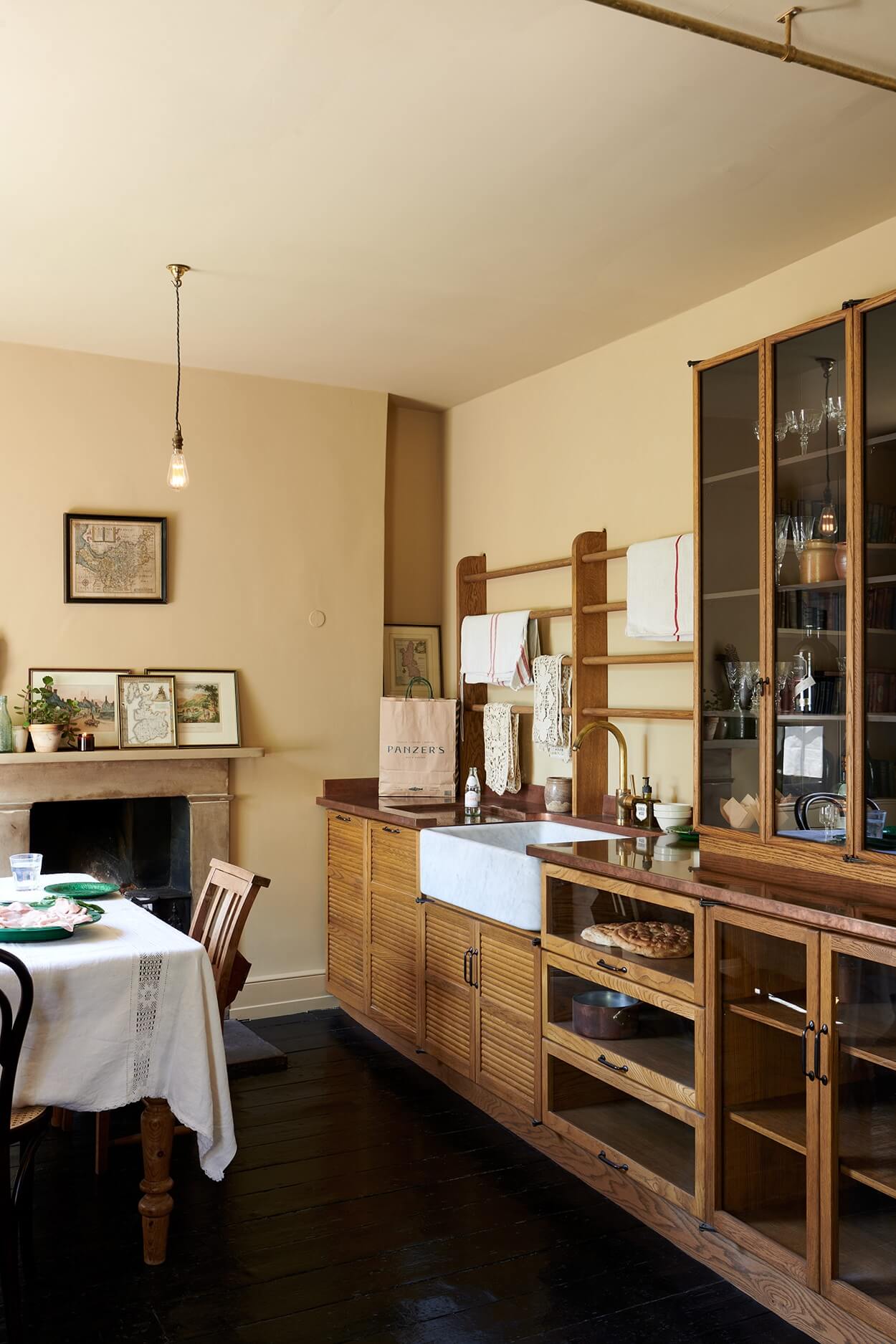 The cabinets are made of solid oak and I love this combination of closed and glass cabinets.
On the other side of the kitchen is the cooking area with an island that has curved shapes. Most of the accessories you see in this kitchen can also be bought at deVOL, such as the bar stools, pendant light, and aged brass hanging rail.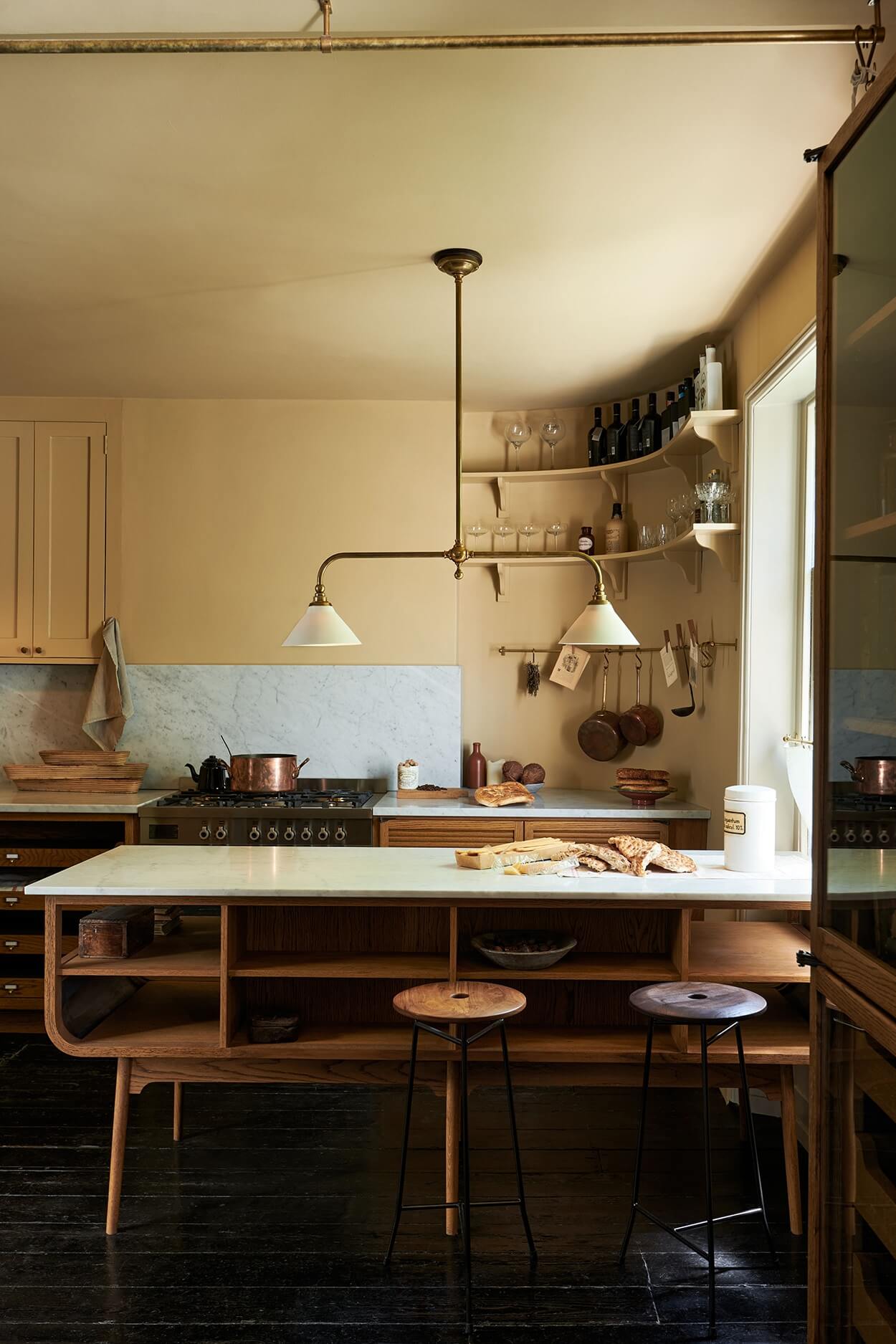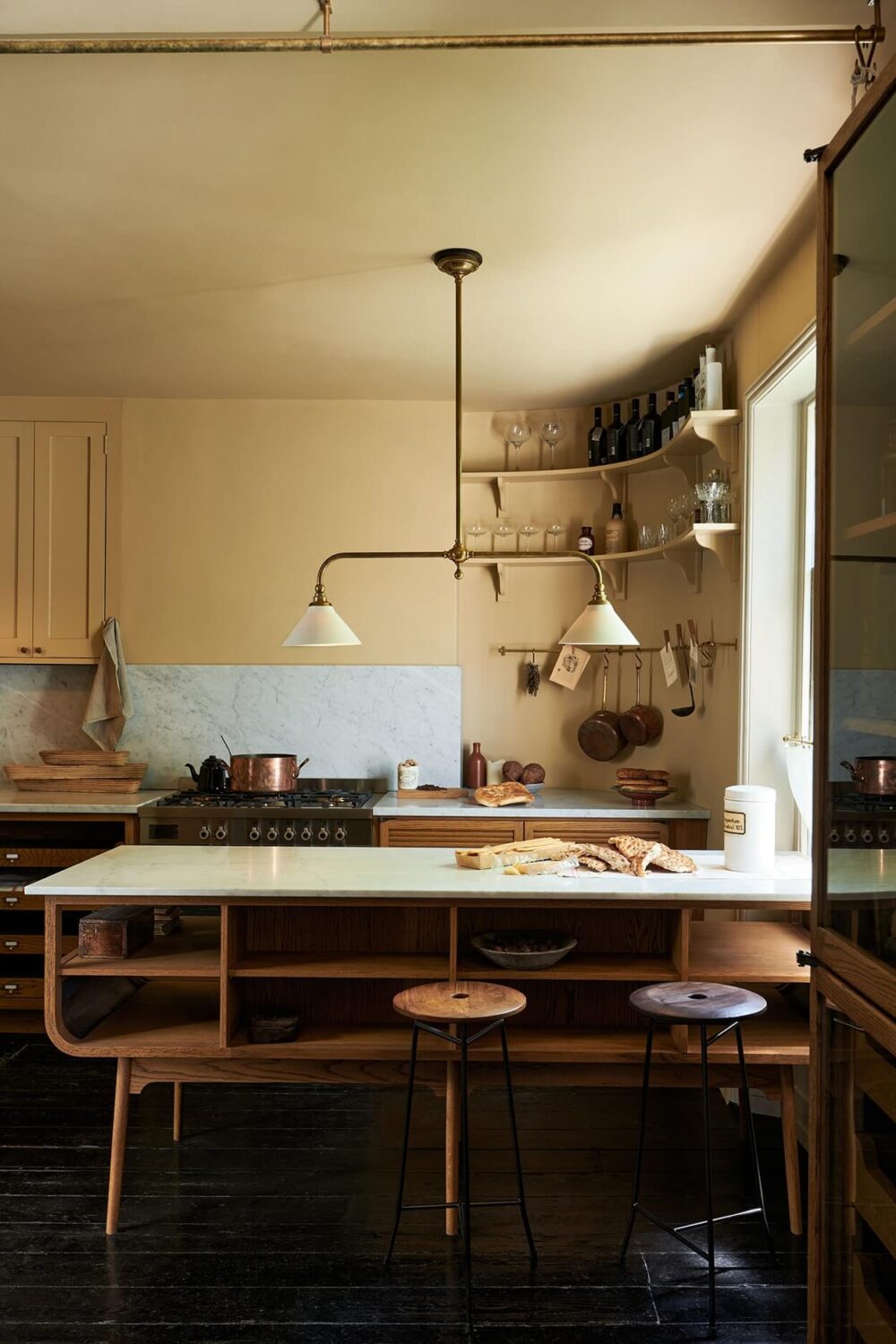 And this is how it looked before
Gone are the warm yellow walls, the kitchen used to have dark moody gray walls and ceiling.
Which version of this deVOL Haberdasher kitchen do you prefer? Even though I love moody spaces, I love these soft yellow walls. So it's light for me.