A Charming Historic Farmhouse with a Bright Yellow Kitchen
Located in an ancient Saxon settlement in East Sussex stands a historic farmhouse whose oldest parts date back to the 15th century. The farmhouse that overlooks the East Sussex countryside was carefully restored by its current owners and features many original details.
The owner of the house is Genevieve Harris, also known as Mrs Trufflepig on Instagram. She and her husband bought this house in 2016 when it was completely dilapidated. Genevieve and her family moved in almost instantly and started renovating the house. They restored old elements and discovered new things, like the witches' marks on the wooden beams.
The L-shaped vernacular home has a floor plan of 3,790 sq ft across three floors and a large garden with a treehouse inspired by Derek Jarman's Prospect Cottage. The east wing is the oldest part of the house, dating from the 15th century. The western wing was added in the 1600s, and in the Georgian period, the house was extended a third time.
The large living room is located in the oldest part of the house. The room is centered around a large brick inglenook fireplace.
The wooden ceiling beams are painted in creamy lime wash by Rose of Jericho.
The brick floor is laid in a herringbone and a running pattern.
The country kitchen is a beautiful space with bright yellow cabinets painted in Haymarket by Mylands and a round wooden country kitchen in the center.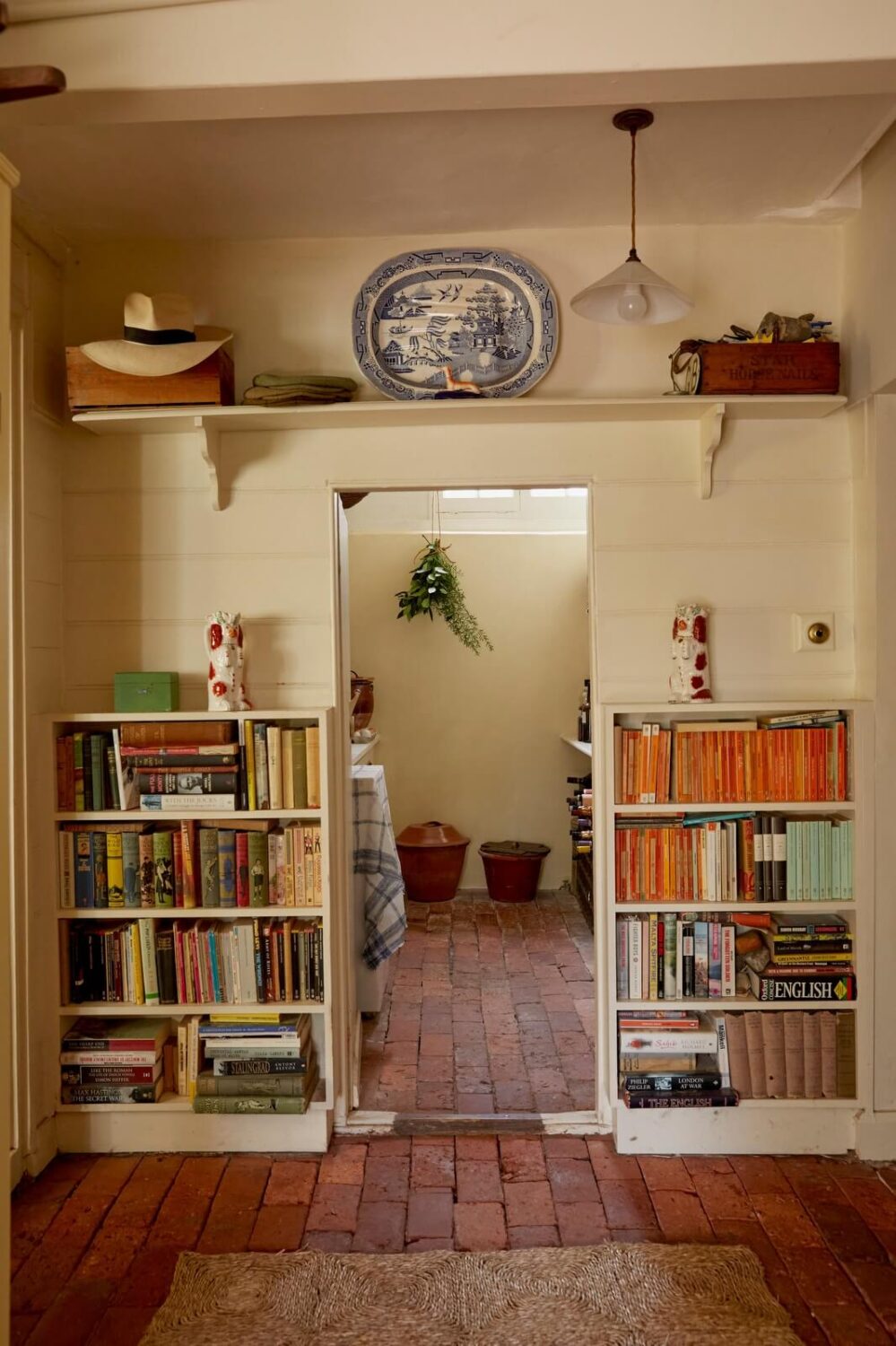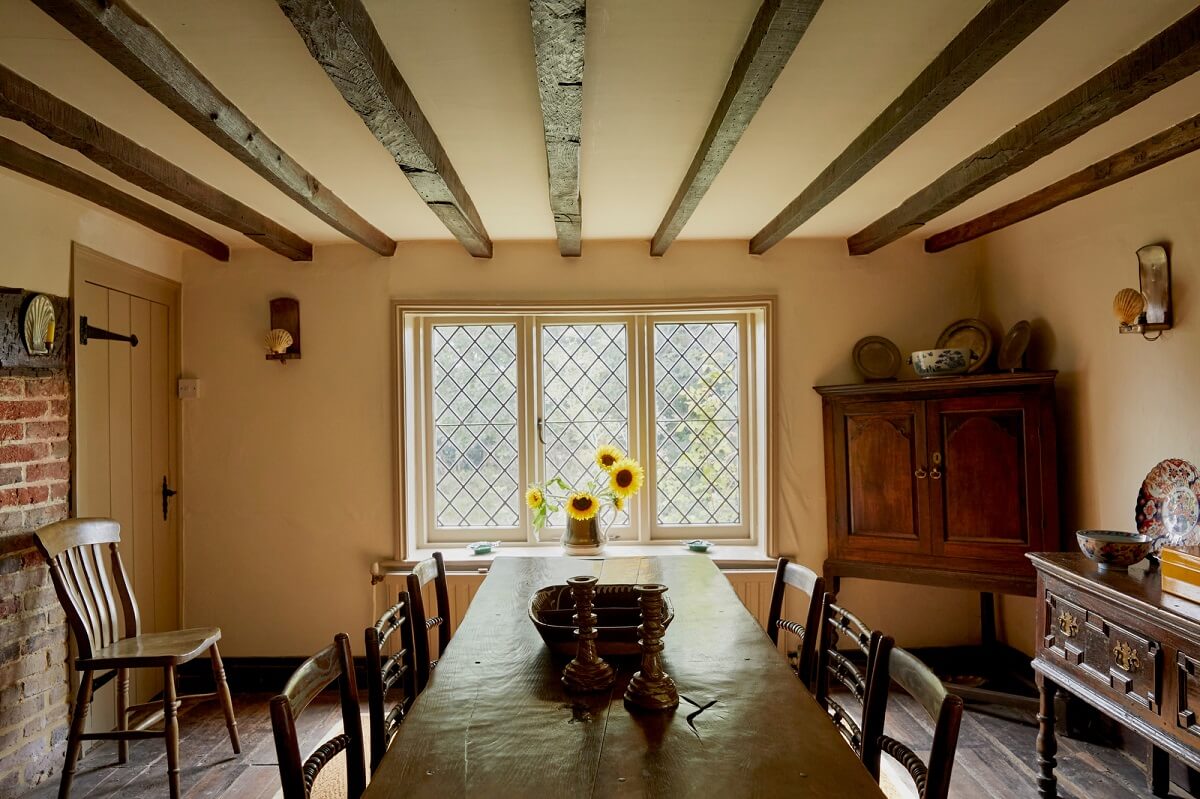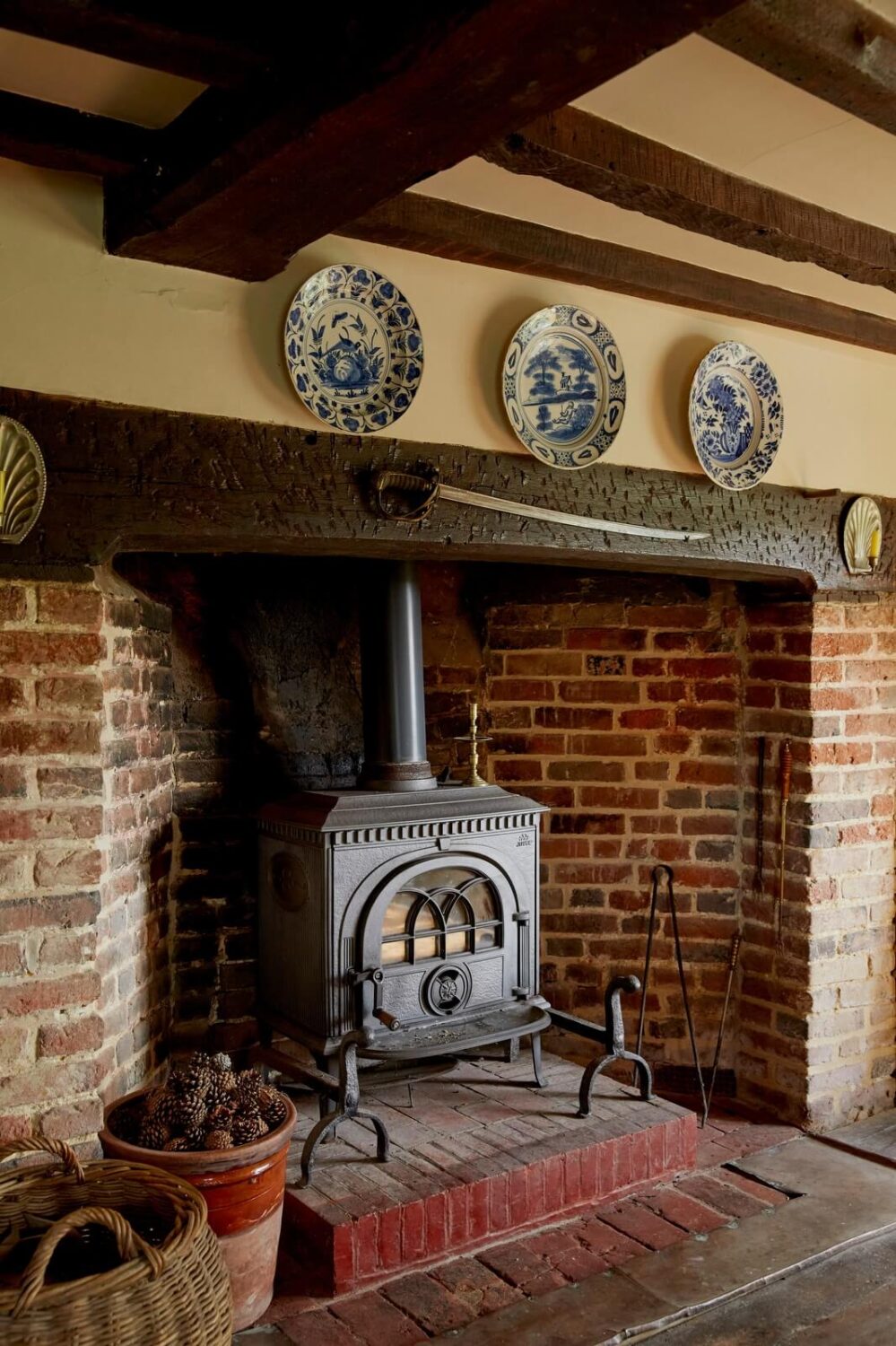 The brick fireplace in the dining room is situated back to back with the fireplace in the living room.
On the first floor are three spacious bedrooms. The master bedroom is a calm space with light blue walls and views of the garden.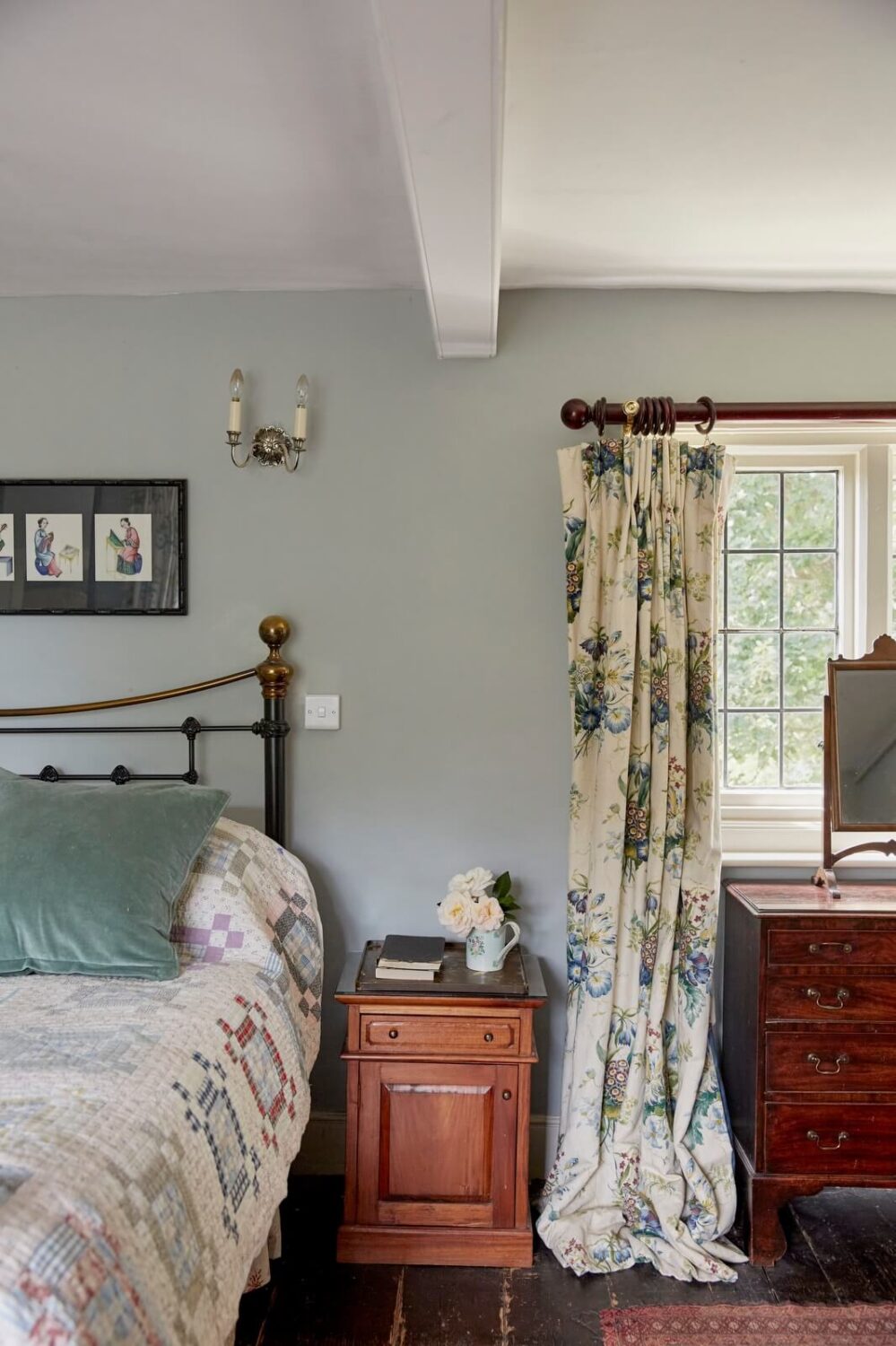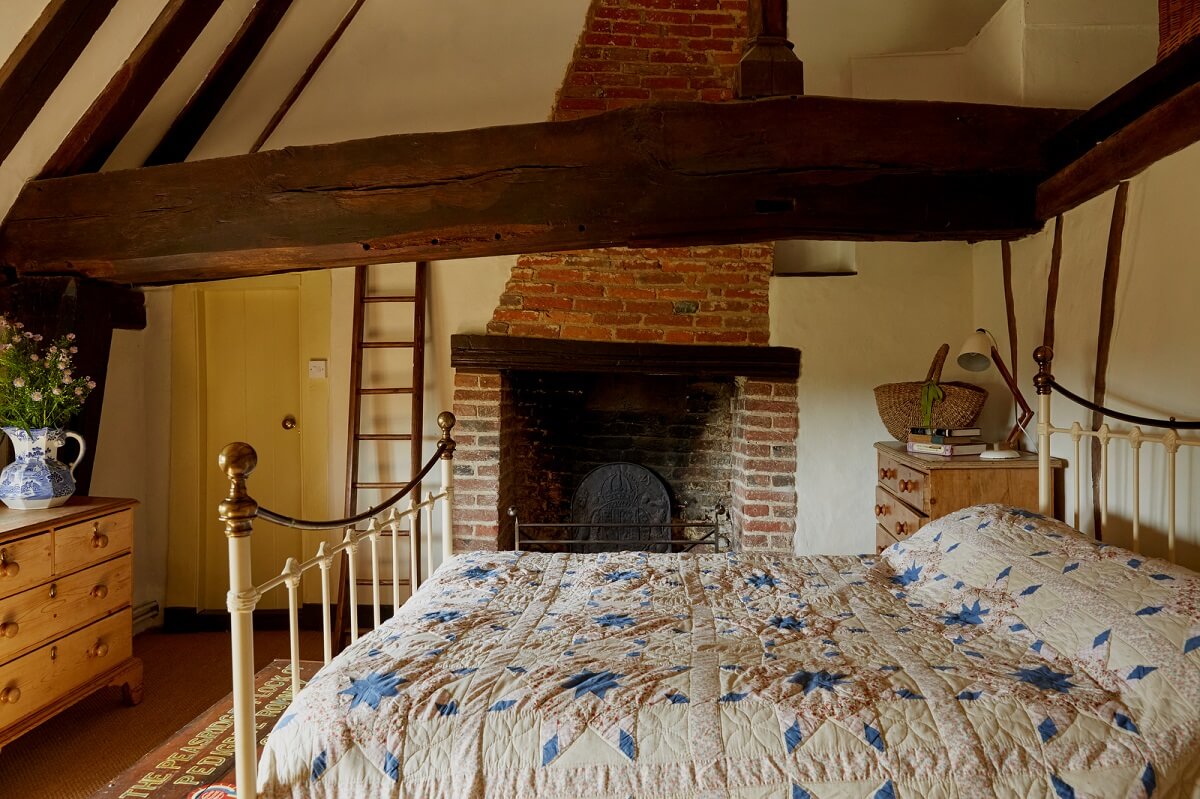 The second bedroom features a gigantic oak beam with an accompanying crown post.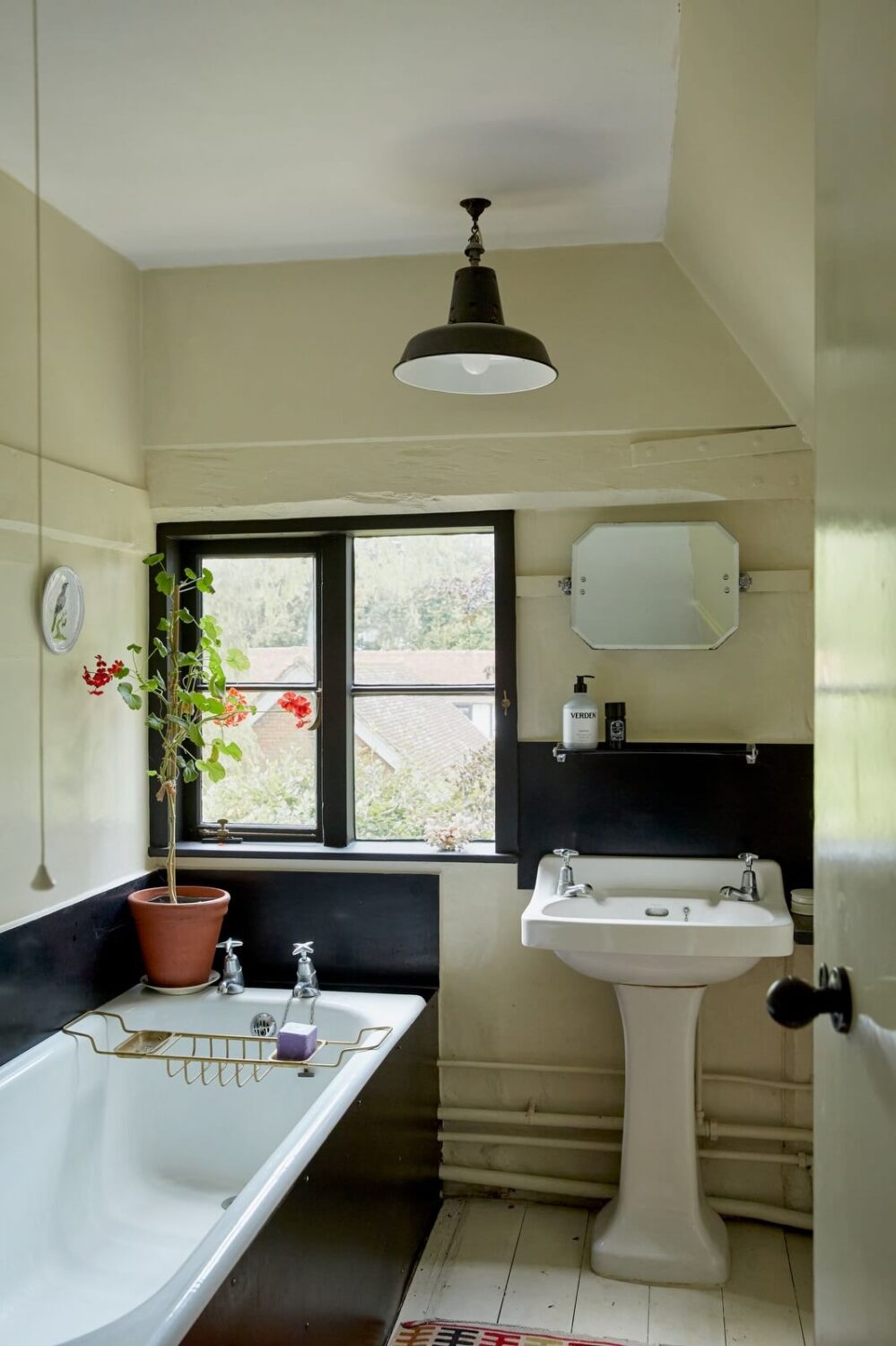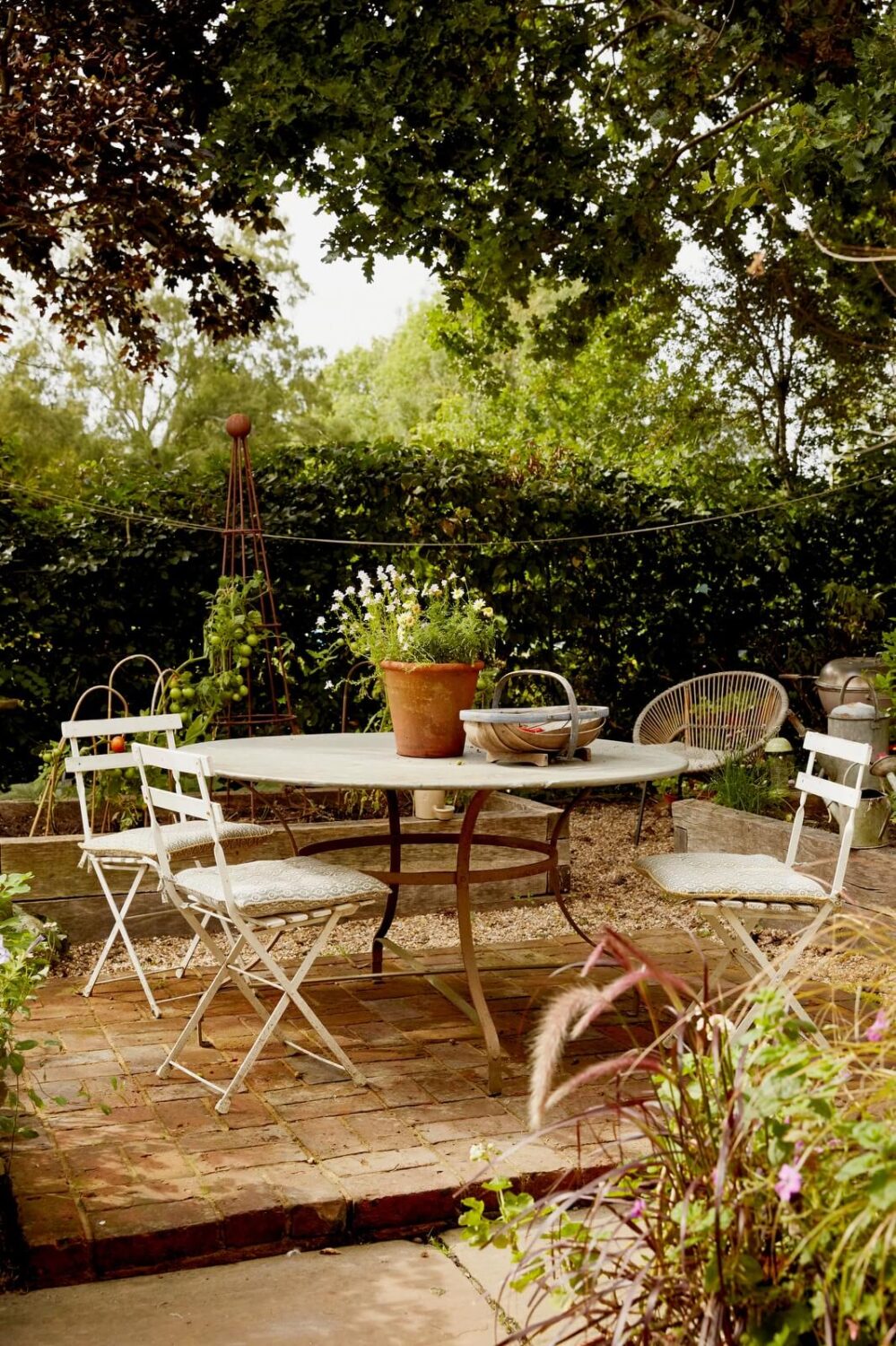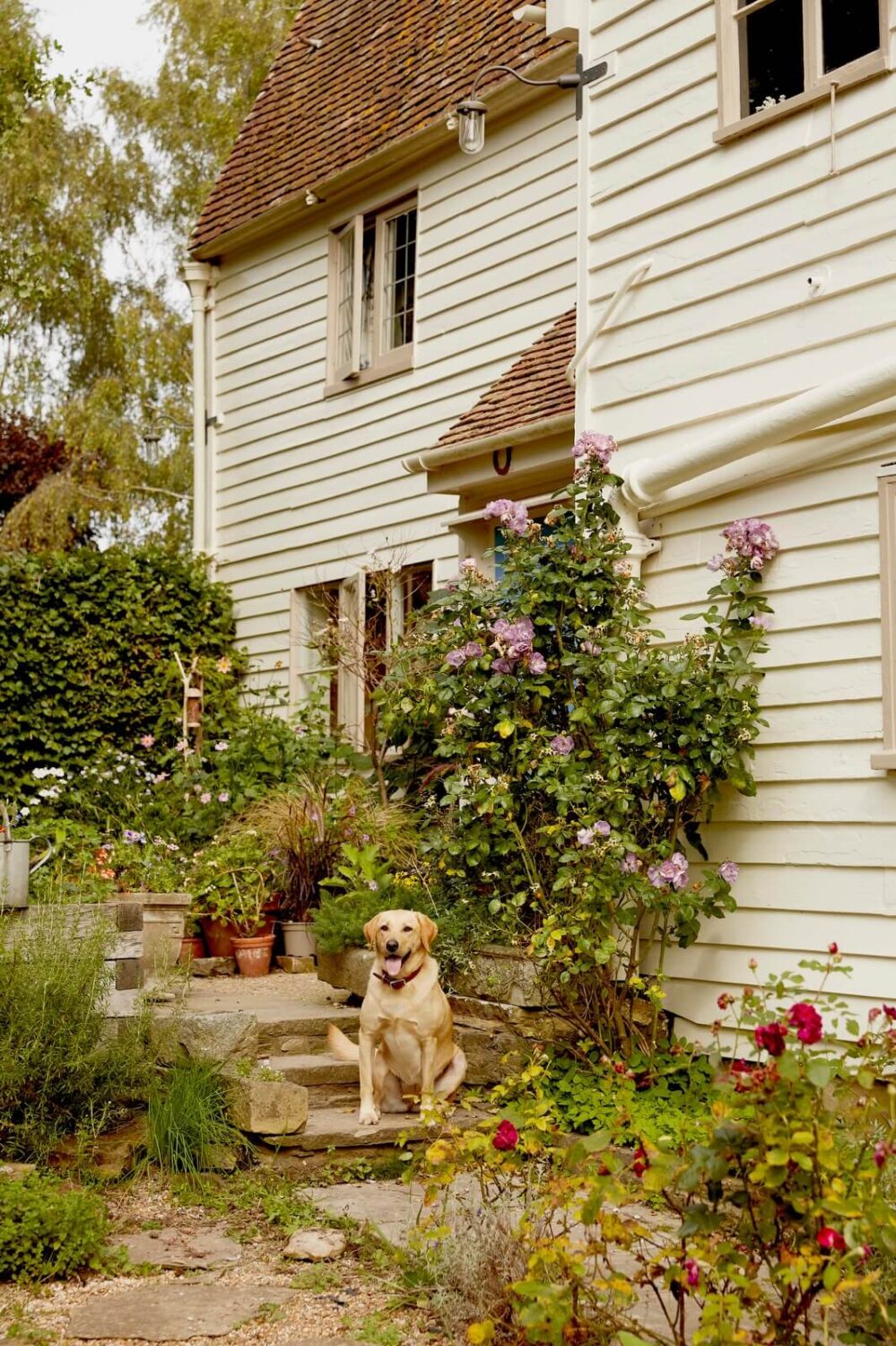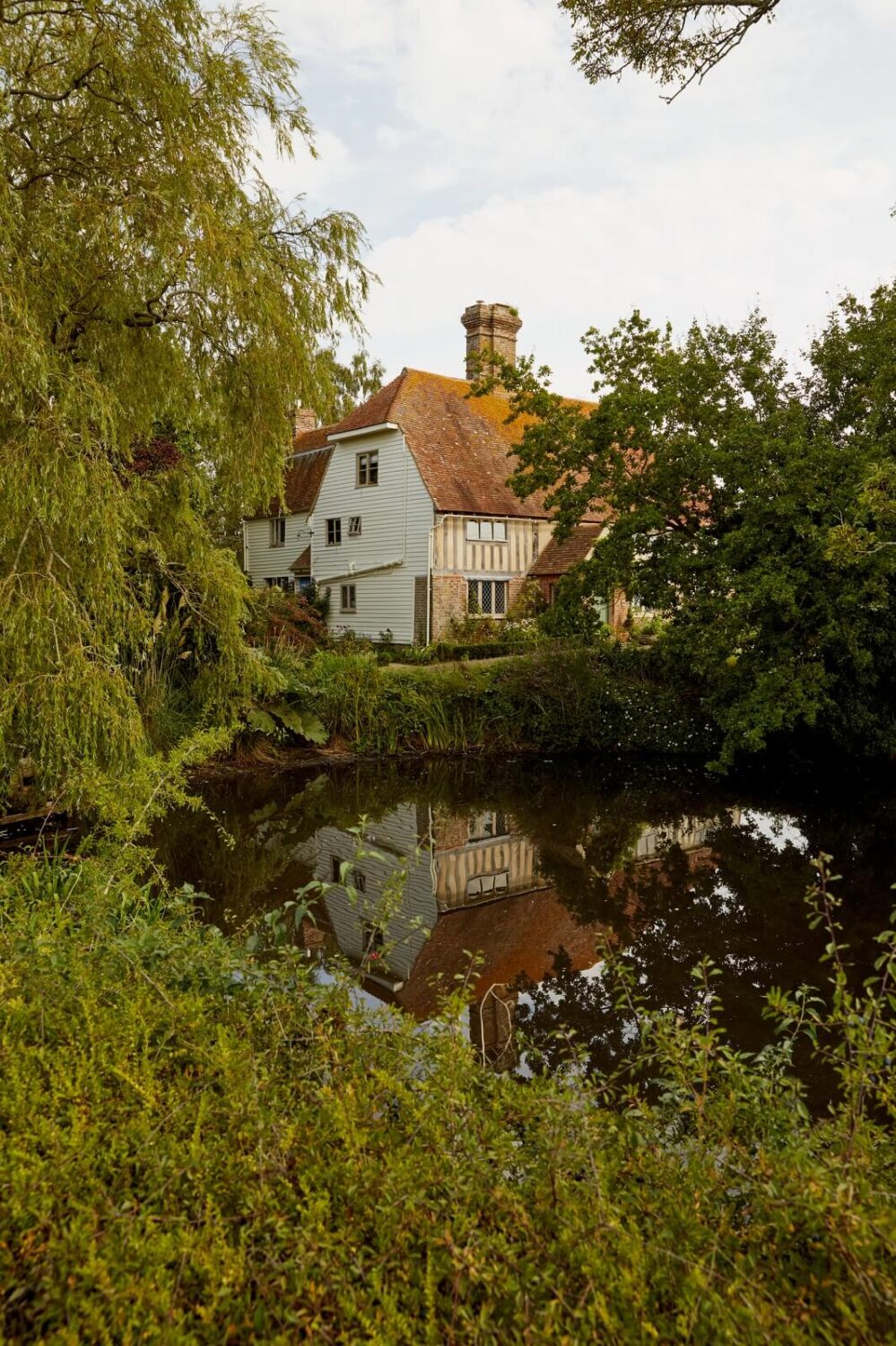 There is a large garden surrounding the house. Large areas in the garden have been gently encouraged to rewild, supporting native species of wildflowers and grasses in the process.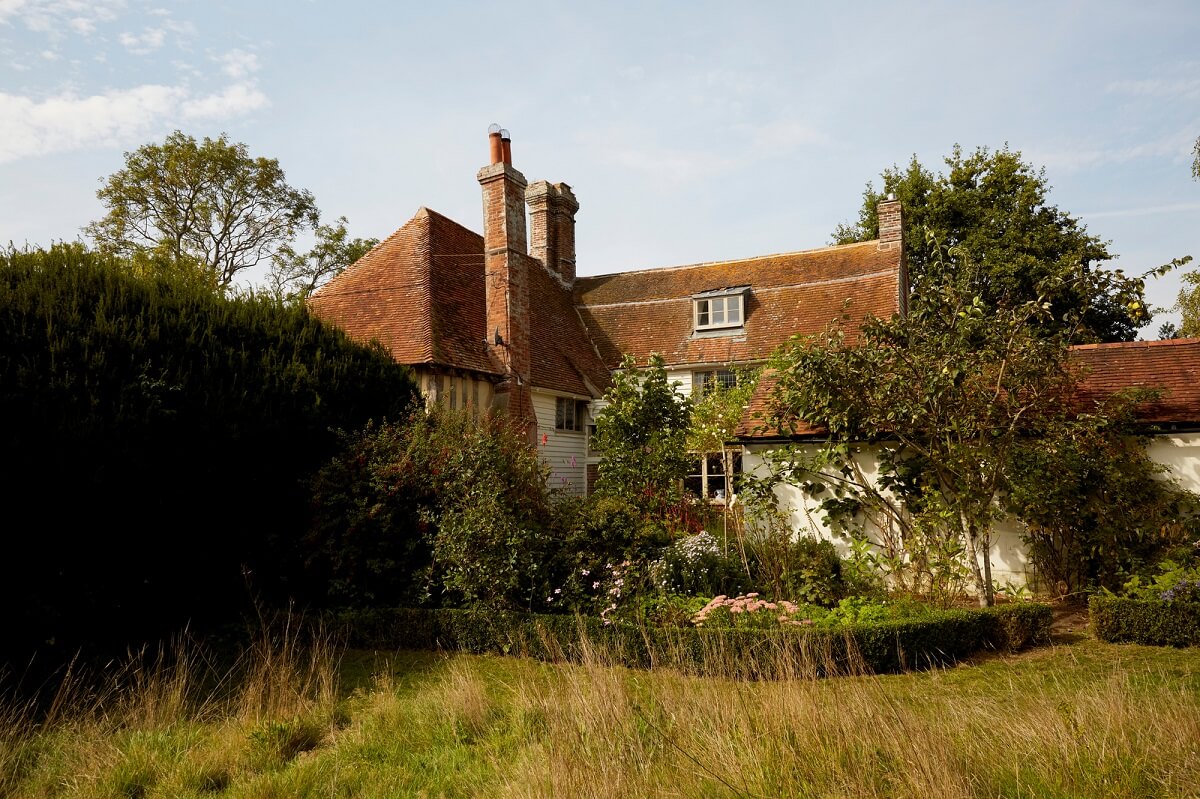 Hidden between the trees is a special treehouse.
 A red brick gable porch with a green door punctuating the façade gives access to this special home.
This unique historic farmhouse in England is now for sale at Inigo. You can read more about Genevieve and the restoration project in the Inigo almanac.