A Stylish Scandinavian Attic Apartment
Two years ago, the top floor of an early 20th-century apartment complex in Sweden underwent a full renovation. And with custom-made furniture, high-quality materials, and stylish Scandinavian design this penthouse apartment is perfect for Nordic design lovers.
The 76 square meter apartment (818 sq. feet) has a largely open plan floorplan with natural light flooding in from multiple directions. An attic apartment can be dark thanks to the often small windows and slanted ceilings. To ensure that natural light floods into every room, the owners added skylights in the hallway, living room, kitchen, and home office.
From the spacious hallway, you can go in two directions. To the left is a social kitchen with a large terrace from where you have a great view of the city. To the right, you can go to the cozy sitting room, the home office, and the bedroom.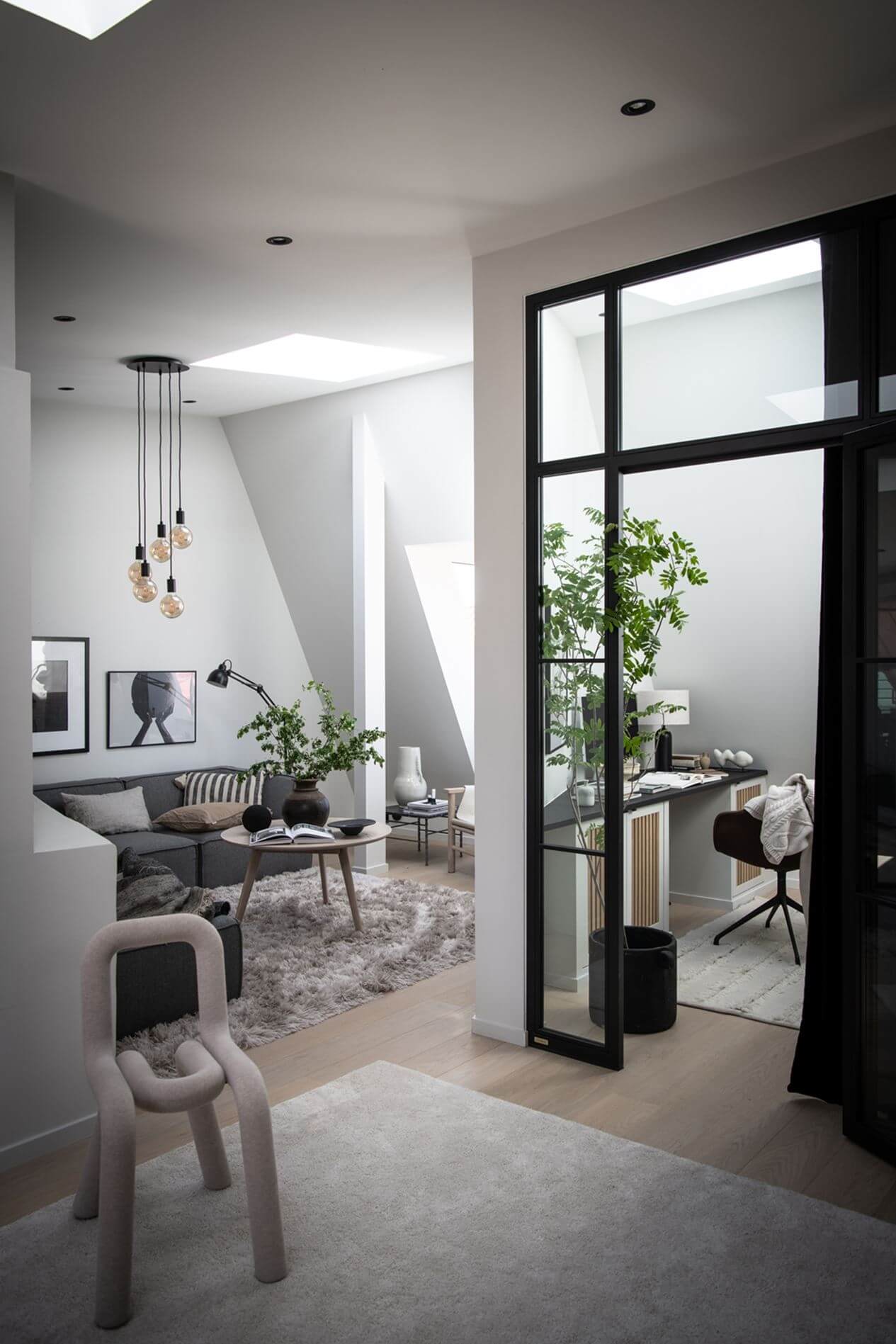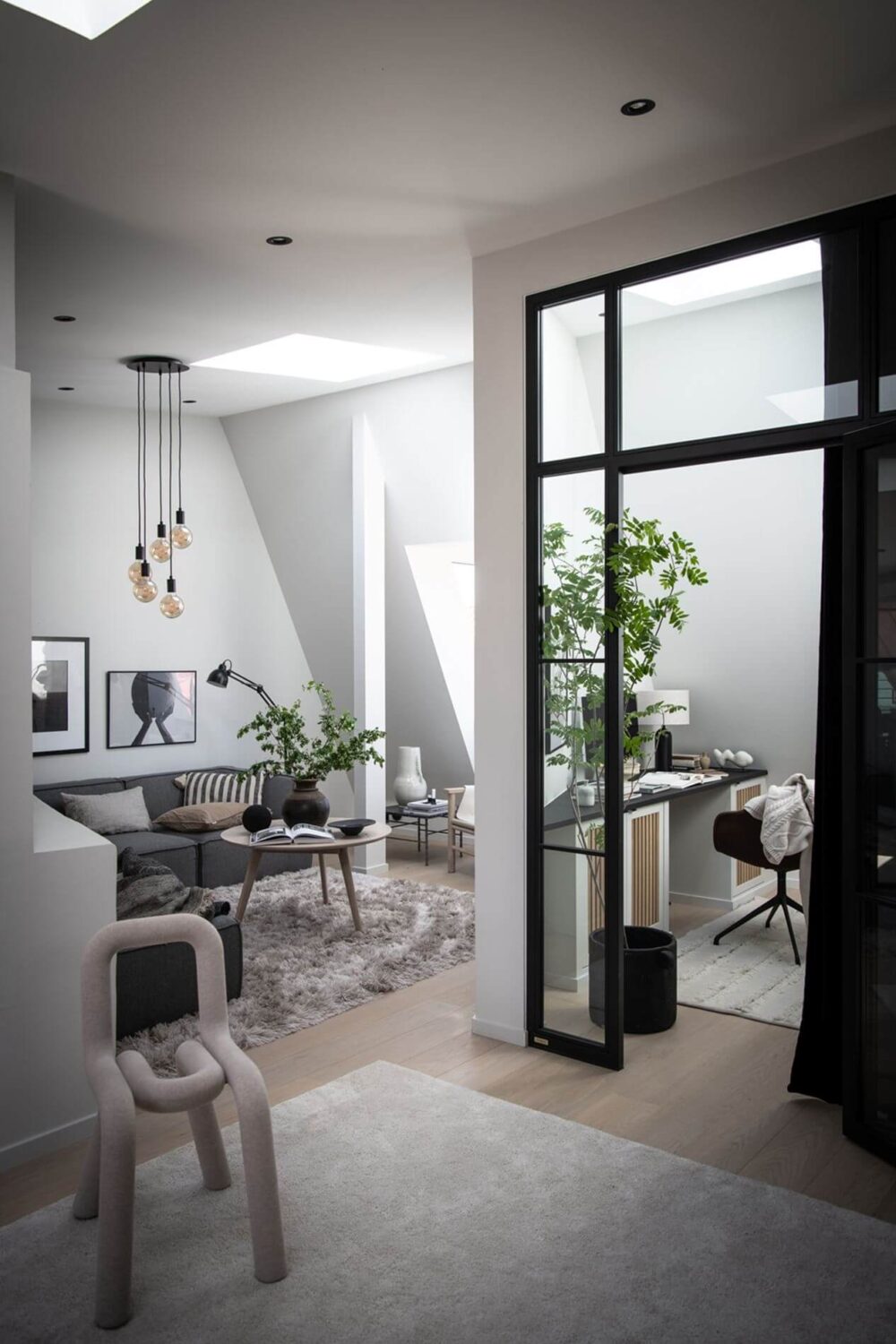 From the hallway, you look straight into a cozy sitting room and the home office. The walls are painted in a sober light gray shade, and the wooden parquet floor is recently sanded and oiled.
The sitting room is small but very comfortable. a large fluffy rug sits on the floor to add warmth and there is plenty of space for a large sofa. From the dormer window, you have a great view of the city.
Next to the living room sits a small room with a steel and glass door to retain an open feeling even when it's closed off. The owners use this room as a home office with a built-in desk and custom wardrobes with shelves under the slanted ceiling.
The room has no regular window but thanks to the skylight the room feels very light.
The attic apartment has a generous kitchen with muted green cabinets. There is plenty of storage as one wall is used for floor to ceiling cabinets.
Even the bench by the kitchen table has underneath storage.
The kitchen has access to a wonderful outdoor terrace where they created a large bar table. You will have a great view of the city while you're eating your dinner.
The bedroom is light and calm wth wooden accents in the headboard and window seat to add warmth. Built-in wardrobes are added around the bed that provides a lot of storage. It's a smart idea for a bedroom that is low on space.
The bathroom lies central in the apartment and is decorated in a cool industrial syle with black fittings, black vanity, and gray walls.
The hallway is almost a room in itself; that's how big it is. I love a spacious entry to a home, and I love the smooth open floorplan in this penthouse apartment, it makes it feel more spacious.
styling by Annica Clarmell and Emma Fischer, photography by Maria Sahlander for Bjurfors