An Elegant One-Bedroom Apartment in Stockholm
The first thing that greets you when walking into this apartment is a wonderful gallery wall in the living area. It's filled with scenes of nature and despite the amount of pictures it looks harmonious because of the natural color scheme.
It's one of many beautiful features in this one-bedroom apartment. The green tones of the art and plants comes back in the kitchen with is in a lovely shade of green and even the awkward nook in the corner now has a function.
Though I love the living area, for us the bathroom is the favourite room. It's sleek and beautifully tiled and also in the smallest room of the house has every nook been used. What a lovely apartment.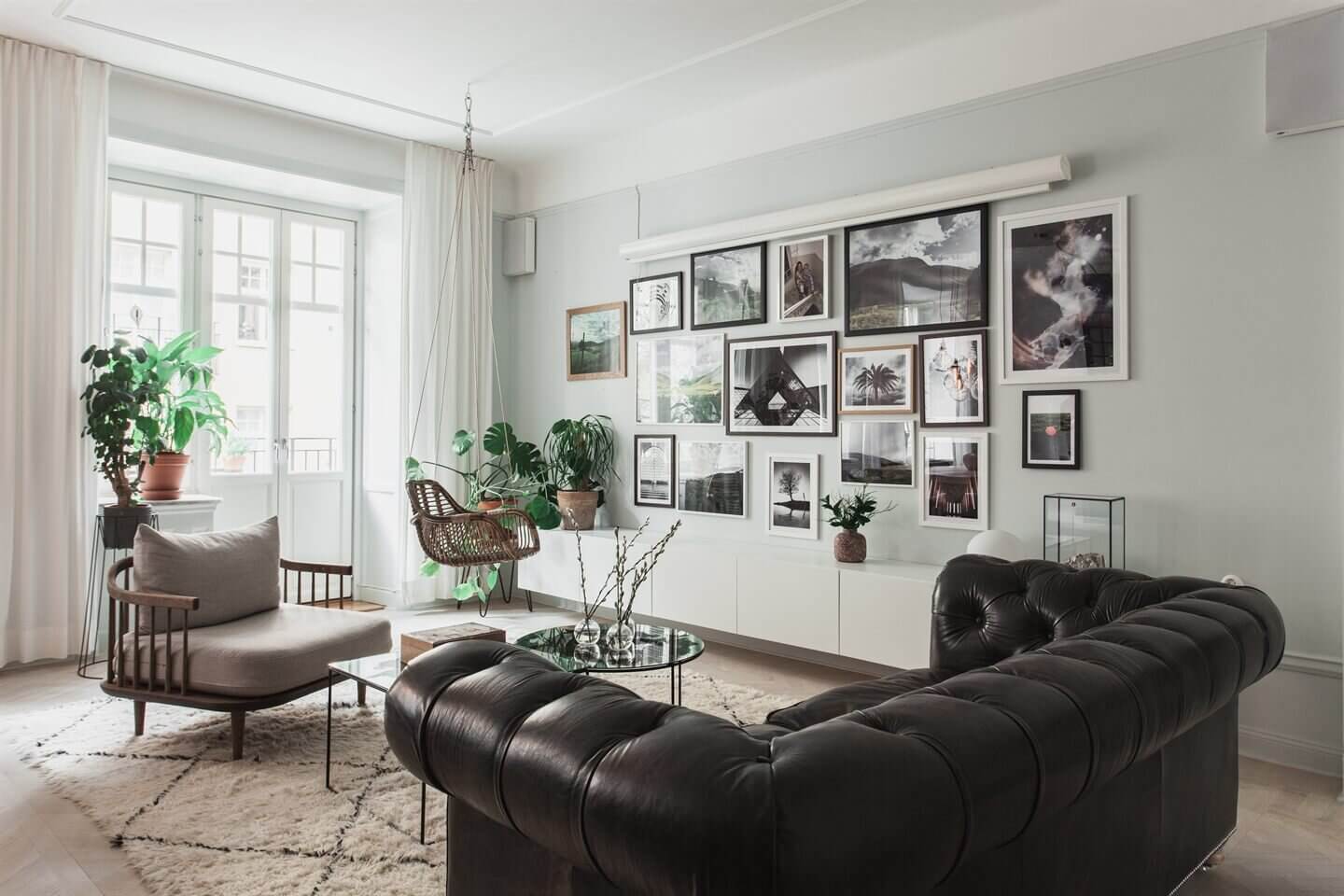 photography by Vasastansmäklarna