Captains Cottage: A Warm Airbnb Cottage on Tasmania
I don't know if you've ever noticed but Australia is packed with gorgeous Airbnb cottages. I have featured many Australian Airbnb cottages here on the blog. And today I add another one to the collection.
Captains Cottage is located in Hobart on the island of Tasmania. The heritage listed cottage was originally built (as the name suggests) for a ship's captain in the 19th century.
The cottage is styled by Sarah Andrews of Captain's Rest. Sarah describes herself as a designer, stylist, storyteller, teacher, collaborator, photographer, adventurer ánd sailor. She is the founder of The Hosting Masterclass where she helps people to create the perfect Airbnb home.
And Sarah has definitely styled Captains Cottage beautifully. The warm and vintage aesthetic is something you see a lot in Australian Airbnb cottages. A beautiful mixture of old and new, high quality textures and the occasional saling decor make a beautiful Airbnb cottage.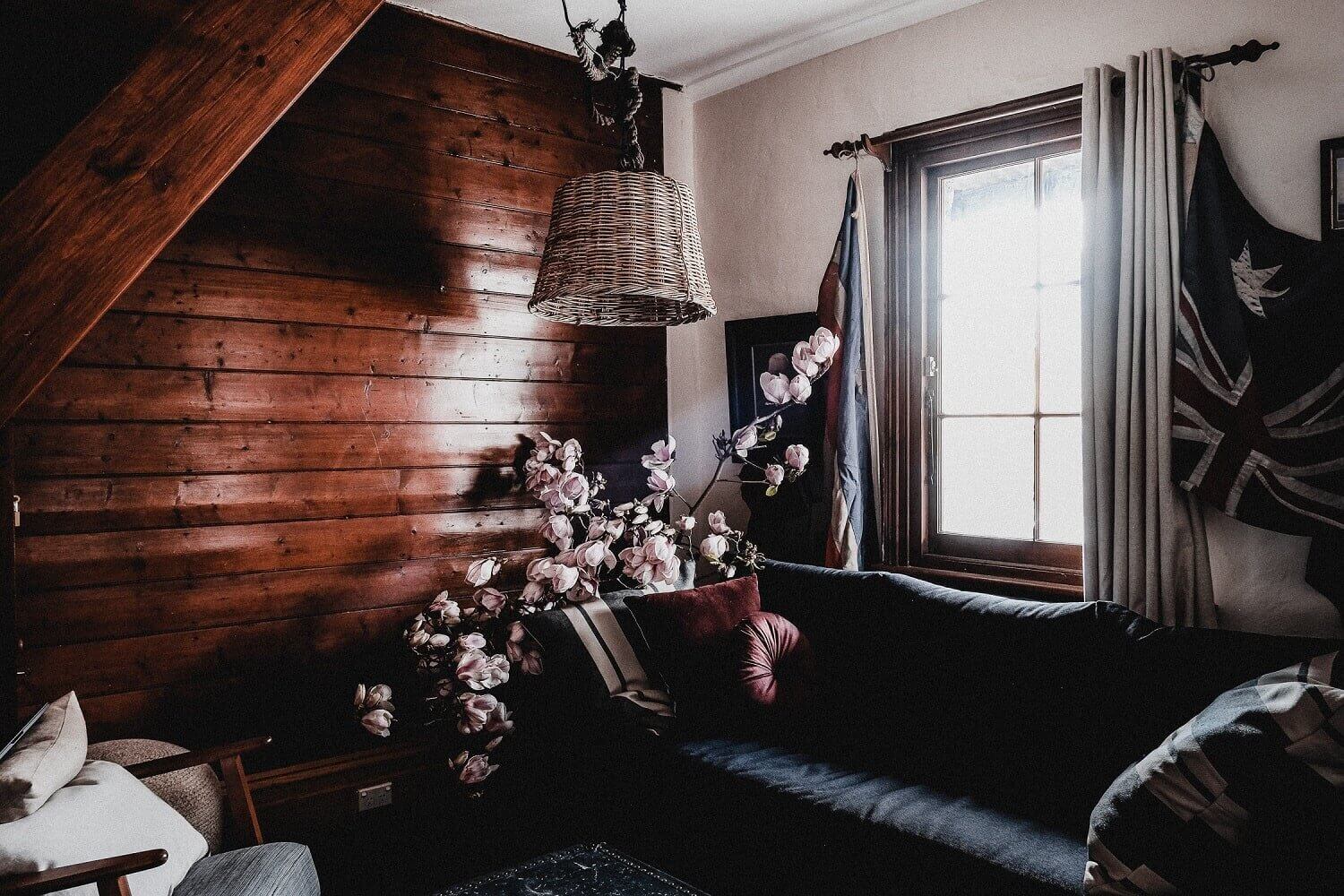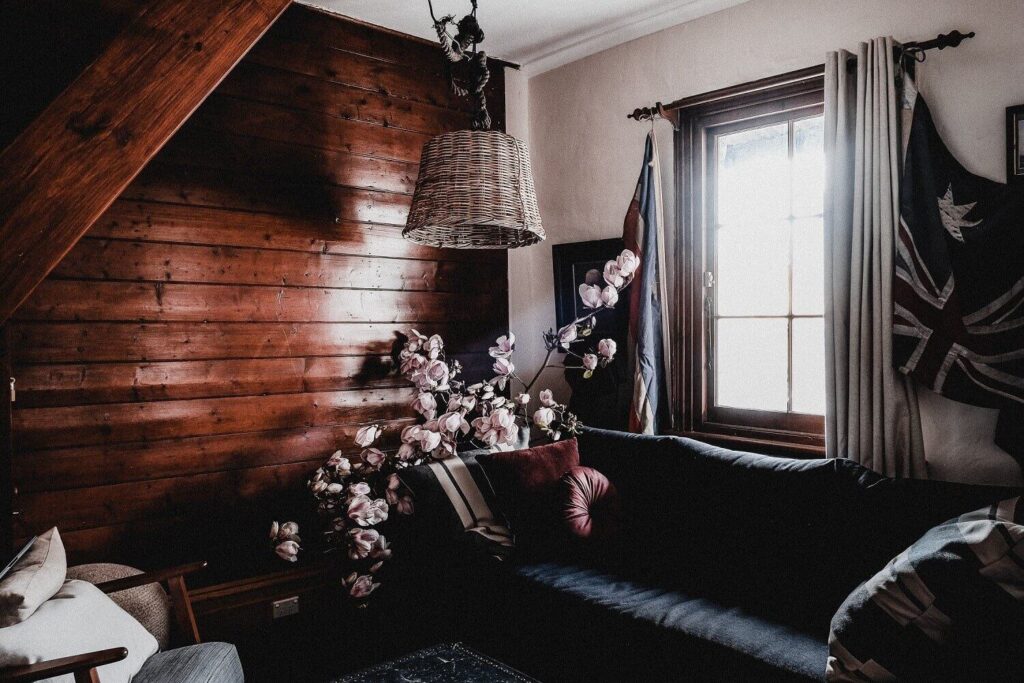 The wooden wall bring instant warmth to the living space. And I love the floral display next to the sofa.
See also: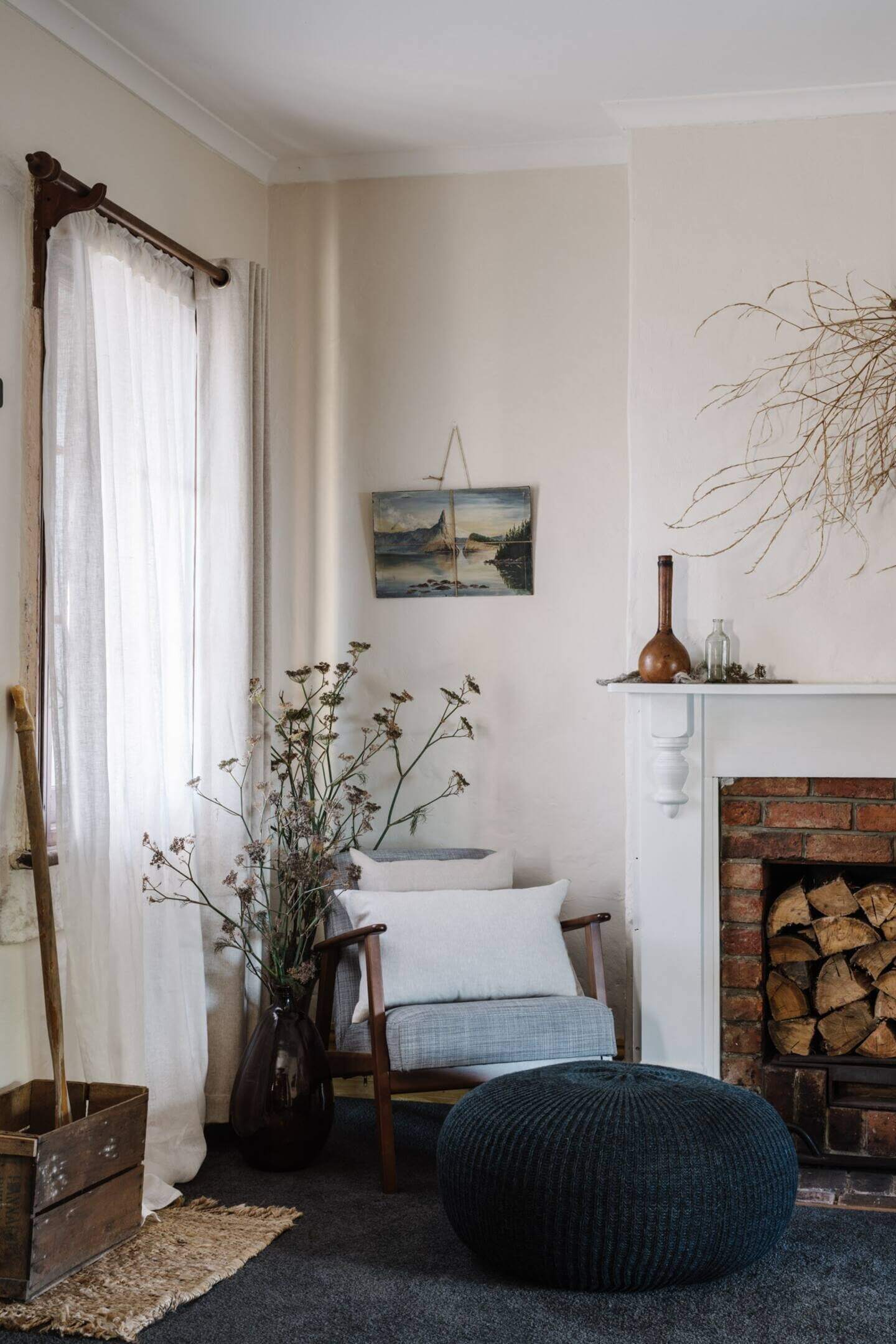 Take a look at these Australian Airbnb's
I absolutely love all the flowers in Captains Cottage. The white and pink tones are a lovely contrast with the more moody color scheme of the cottage.
The loft bedroom has a queen sized bed and 100% Belgian Flax linen sheets.