Christopher John Rogers x Farrow & Ball "Carte Blanche" Collection
Farrow & Ball have teamed up with Christopher John Rogers for a new collection of paint colors and wallpapers called "Carte Blanche." The handcrafted new collection combines the bold designs of the American designer with Farrow & Ball's quality paints and papers.
Drawing from fond childhood memories of meals and loved ones, this palette embodies the vibrant spirit of Christopher John Rogers. It offers four neutral tones, eight bold colors, and three fun wallpaper designs.
You can easily mix and match them to craft a distinctive space that'll charm for future seasons. Begin with a subtle base, add a splash of vivid color, or choose to make a statement with the wallpaper designs.
Beautifully designed and versatile, it's a touch of lively luxury for your home.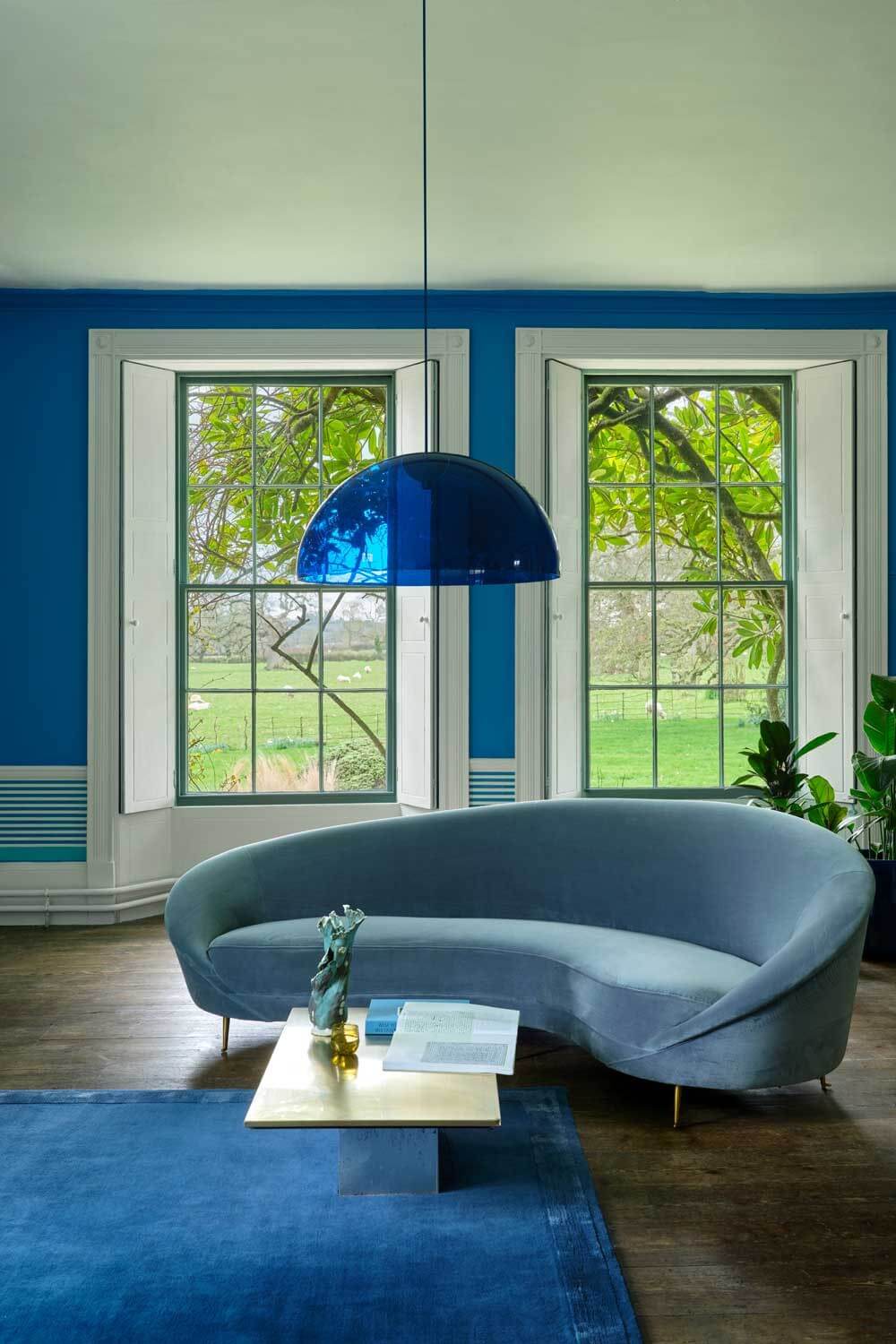 Christopher John Rogers was approached by Farrow & Ball in 2022. The paint and wallpaper company was inspired by the colors and patterns he uses in his fashion work. Together, they have created a collection of twelve paints inspired by Rogers' memories of food and family and three new wallpaper patterns that focus on playing with shape and scale.  
Each wallpaper design is available in three colorways and printed with the range's paint in Farrow & Ball's countryside factory. The designs come in Rogers' signature motifs: dots, stripes, and checks.
The name of the collection, "Carte Blanche," reflects a sense of freedom and the idea that you can express yourself in any way you want. The new collection can be mixed and matched in any way you want.
The new colors are bold, modern, and fresh. Besides the eight bold new hues, four neutrals have been added to the collection to balance things out.
"I'm obsessed with Christopher's use of color and his lines are impeccable. You can't help but be drawn to the exquisite quality of his pieces, a key reason why he felt like such a natural partner for us. Craft and attention to detail are intrinsic to both of our processes, so I always knew this collaboration was going to be something special." Charlotte Cosby, Creative Director for Farrow & Ball
The Farrow & Ball x Christopher John Rogers "Carte Blanche" collection will launch on the 7th of September, 2023. Explore Carte Blanche as soon as it's available with a free color card. This showcases the new paint and wallpaper together, so you'll have the entire collection at your fingertips. Pre-order the color card on the Farrow & Ball website.