A Contemporary Version of a Victorian Terrace House
Architecture firm 1200 Works have designed a terrace house in London which perfectly blends in with the other Victorian houses in the same row. The architecture firm is celebrated for their use of honest materials and this can also be seen in this three bedroom house in the Brockley area of London.
The façade of the house is constructed in London stock brick with concrete embellishments. Making it look like classic 19th-century details. The three story house has a concrete base, which can also be seen in the interiors. The three floors are linked by a blackened steel staircase.
In many old homes, a lot of space is wasted, but in this contemporary version of a Victorian terrace house, that's not the case. Every nook has been carefully designed to create a unique city home.
The ground floor houses an open plan kitchen and dining space, though there is plenty of space to ads a seating area as well.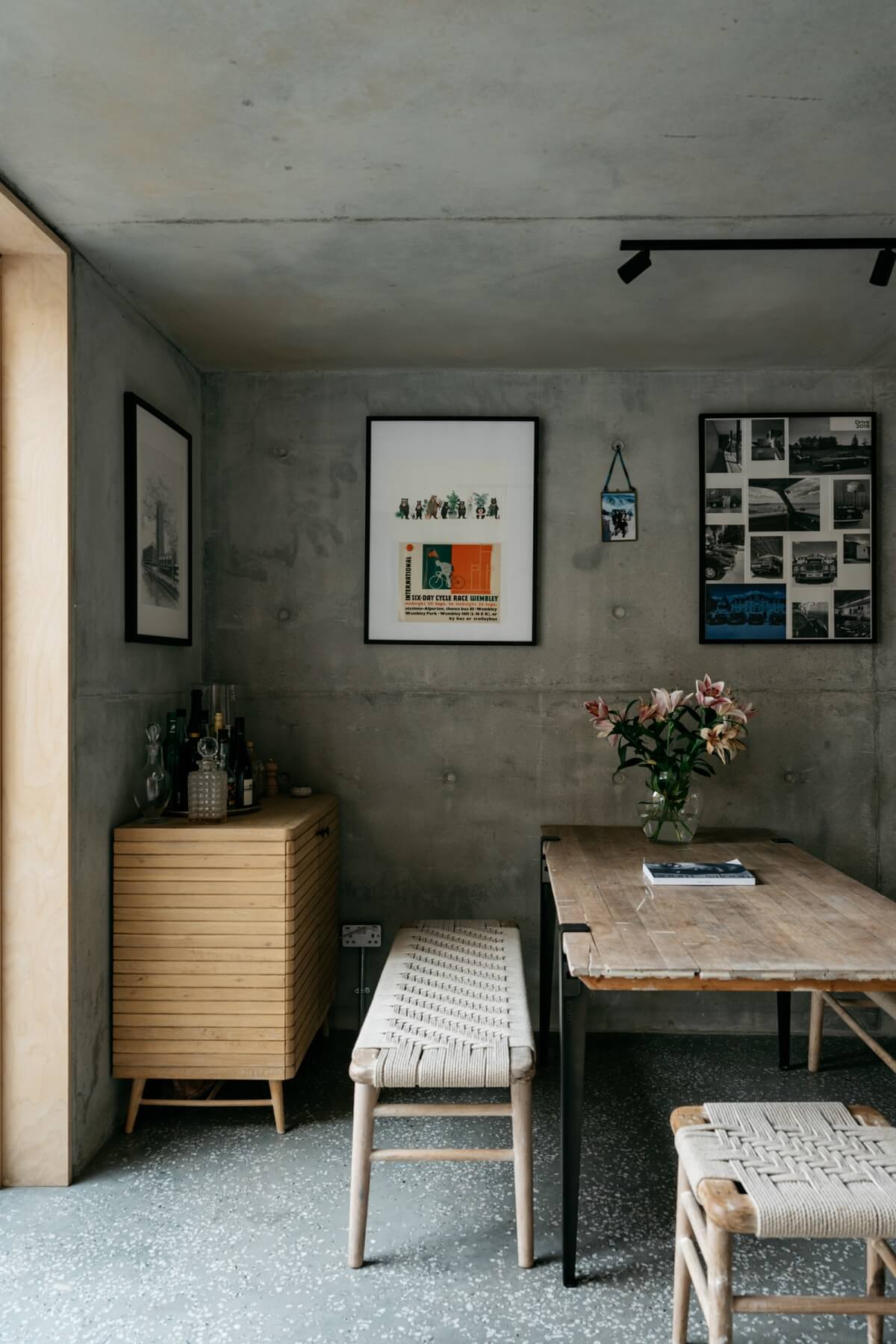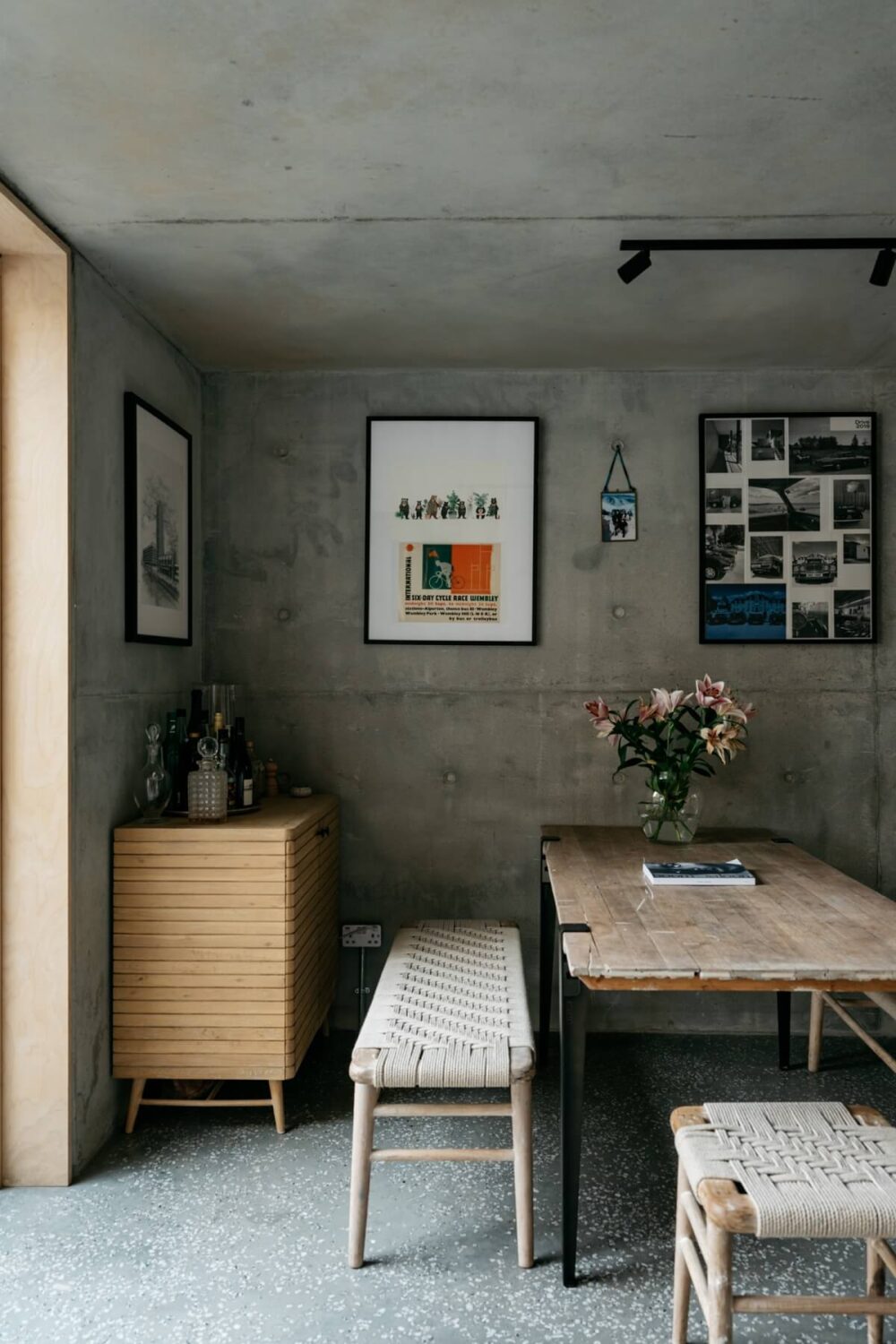 Throughout the home, you will see raw concrete walls which gives the rooms an industrial touch.
At the front of the house and partly in the bay window, they installed a U-shaped kitchen.
The kitchen features polished concrete worktops with a Belfast sink and brass taps by Samuel Heath.
Poured granite terrazzo runs underfoot in this living space and a sliding door not only provides the room with natural light but it also leads to a small courtyard terrace.
There are no unnecessary internal walls that cramp up the space. Instead, they turned the staircase into a beautiful design piece that can be seen. A big plus point for the little dog snug. The sliding door on the left leads to a small bathroom.
The bathroom has plaster walls, ply cabinetry, and a thick conrete top.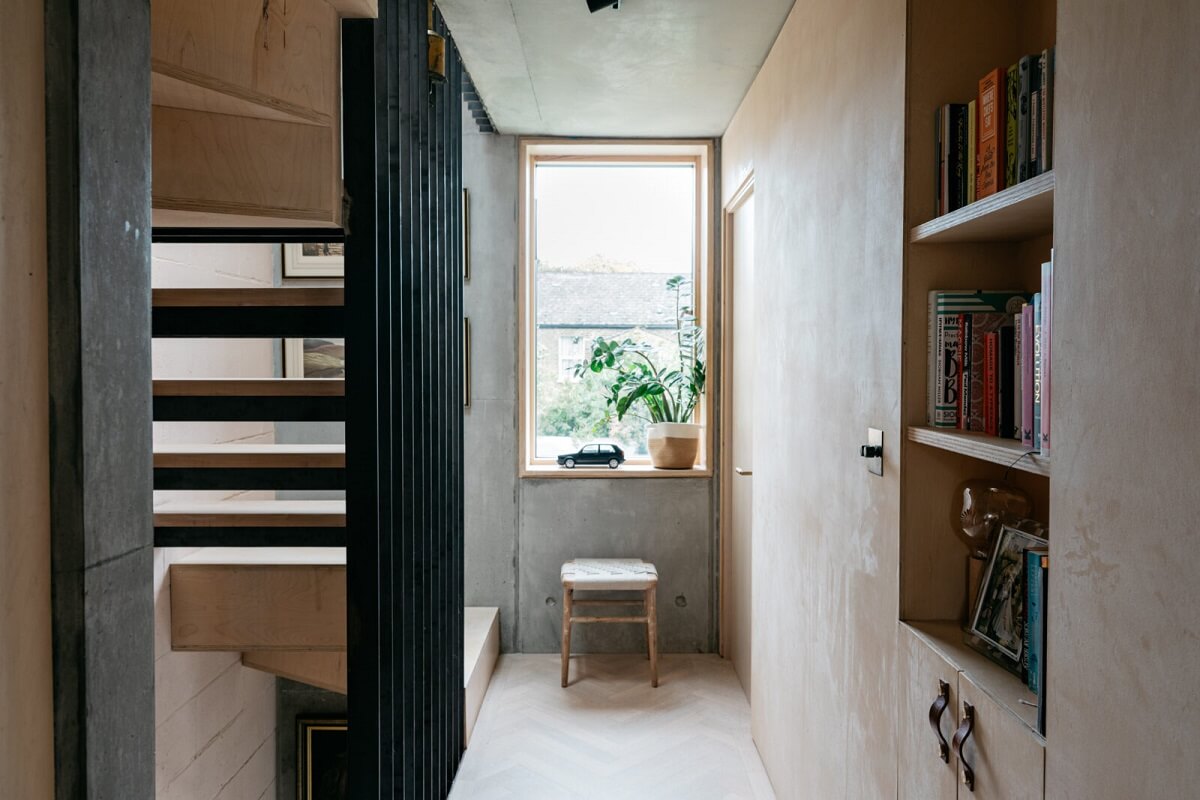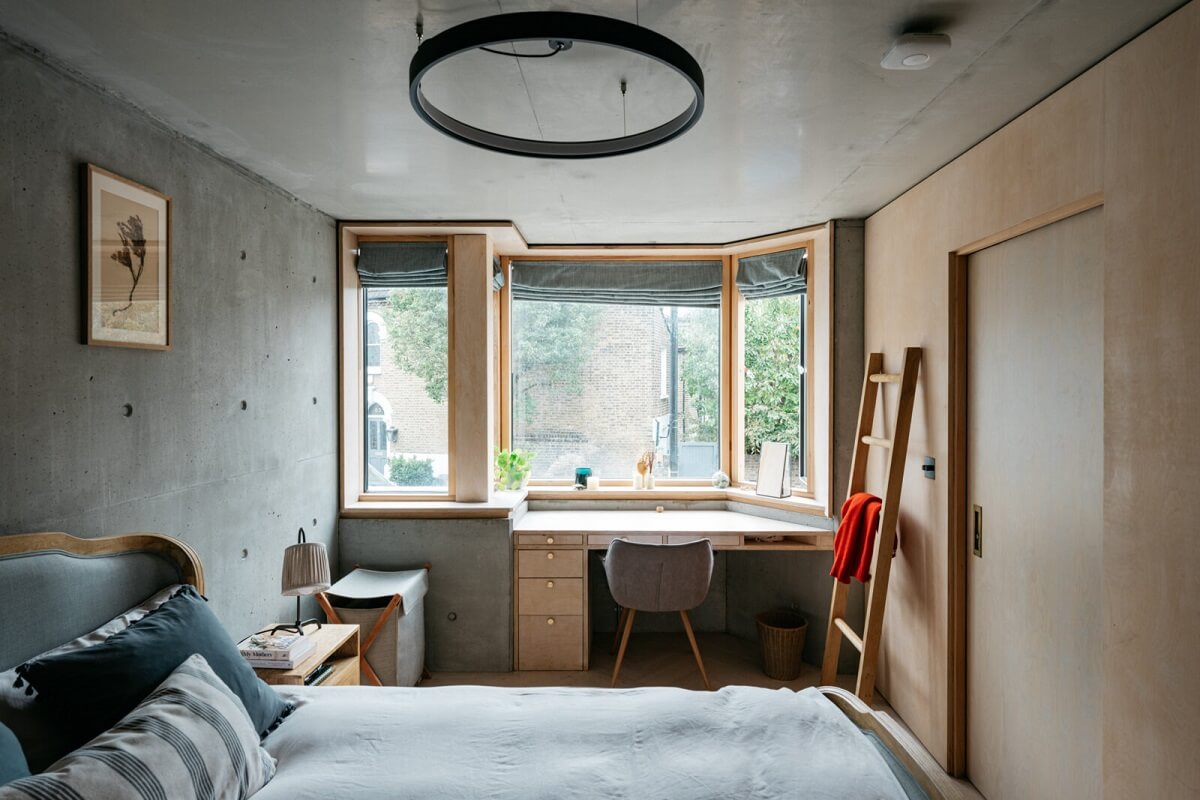 A custom made desk is fitted in the master bedroom's bay window. The pocket door on the right leads to the en suite bathroom.
The bathroom is designed in the same style as the downstairs bathroom. Nude plaster walls are combined with ply cabinetry. Two butler sinks are set in concrete and the brass hardware is also made by Samuel Heath.
The top floor is now used as a sitting room. A large Velux window provides plenty of natural light and there is also a lot of storage in this room, under the eaves and in the niche that's not pictured.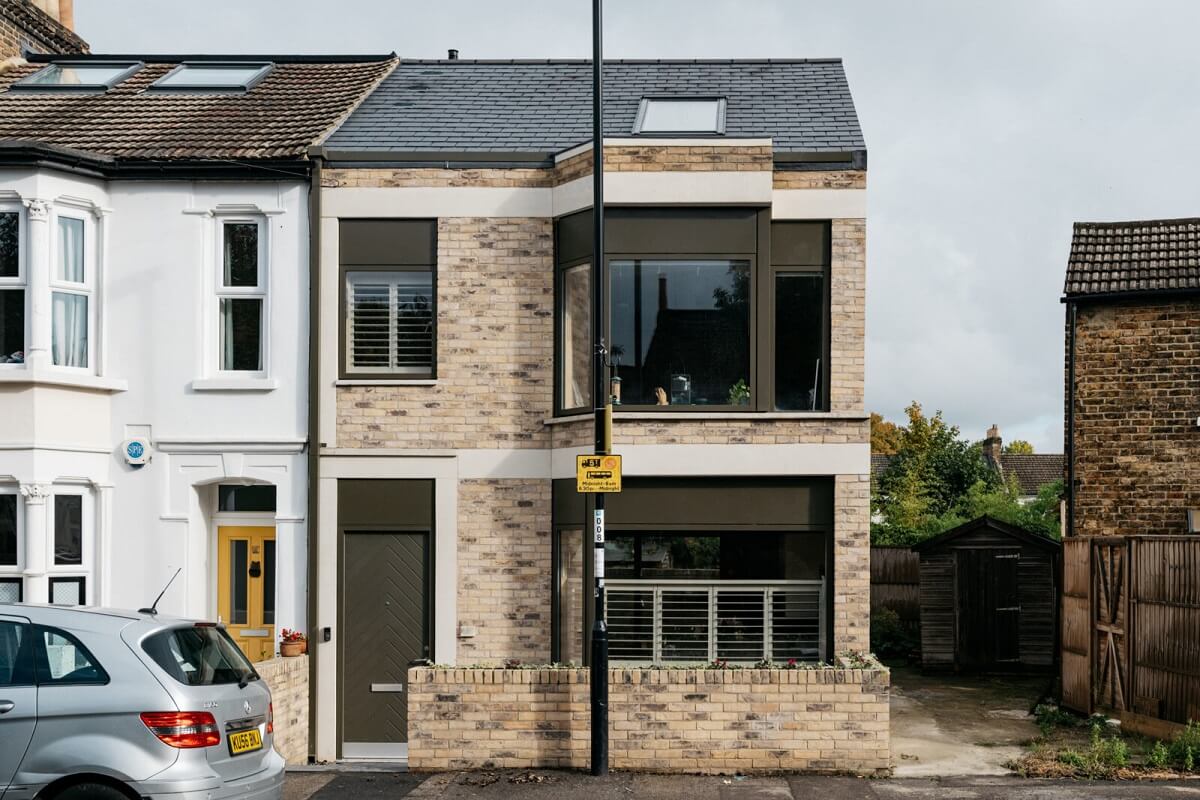 This home is for sale at The Modern House