A Stylish Nordic Apartment with Attic Bedroom
On the top two floors of a historic 1890s building in the Swedish city Gothenburg lies this beautiful light apartment. The home has recently been renovated and now displays a lovely mixture of historic elements and modern furnishings.
Original features of the historic building have thankfully been preserved. The home rocks 3-meter-high ceilings, two original tiled fireplaces, and ceiling ornaments.
The furnishings and decor are definitely more modern. A new kitchen has been fitted and the design is Scandi stylish. Another great feature of this home is the storage solutions. Each room has been fitted with floor-to-ceiling cabinets or wardrobes which create plenty of storage space and which keep the rooms neat and organized.
The light gray walls and wooden floor are the perfect base for this clean open plan living space. The brown Swedish fireplace is a fantastic historical feature in this room.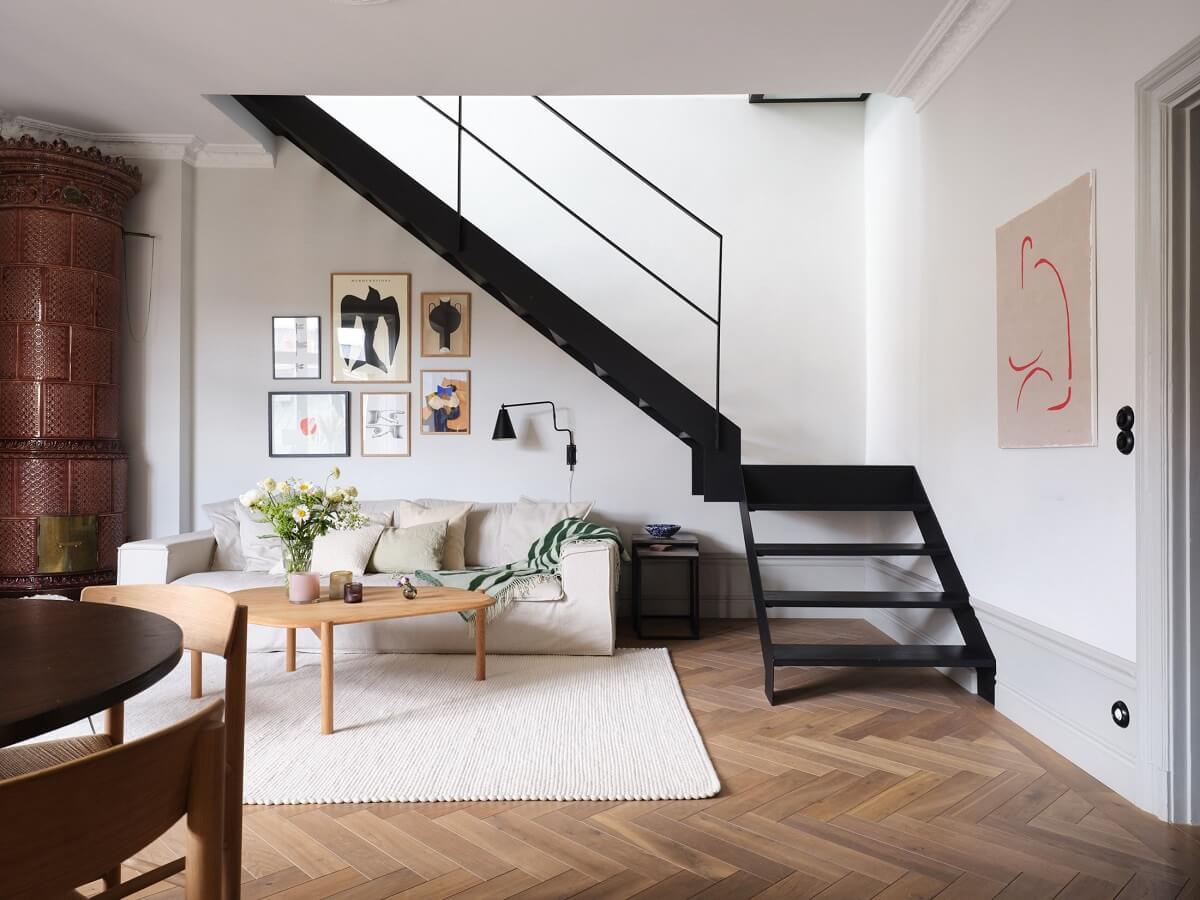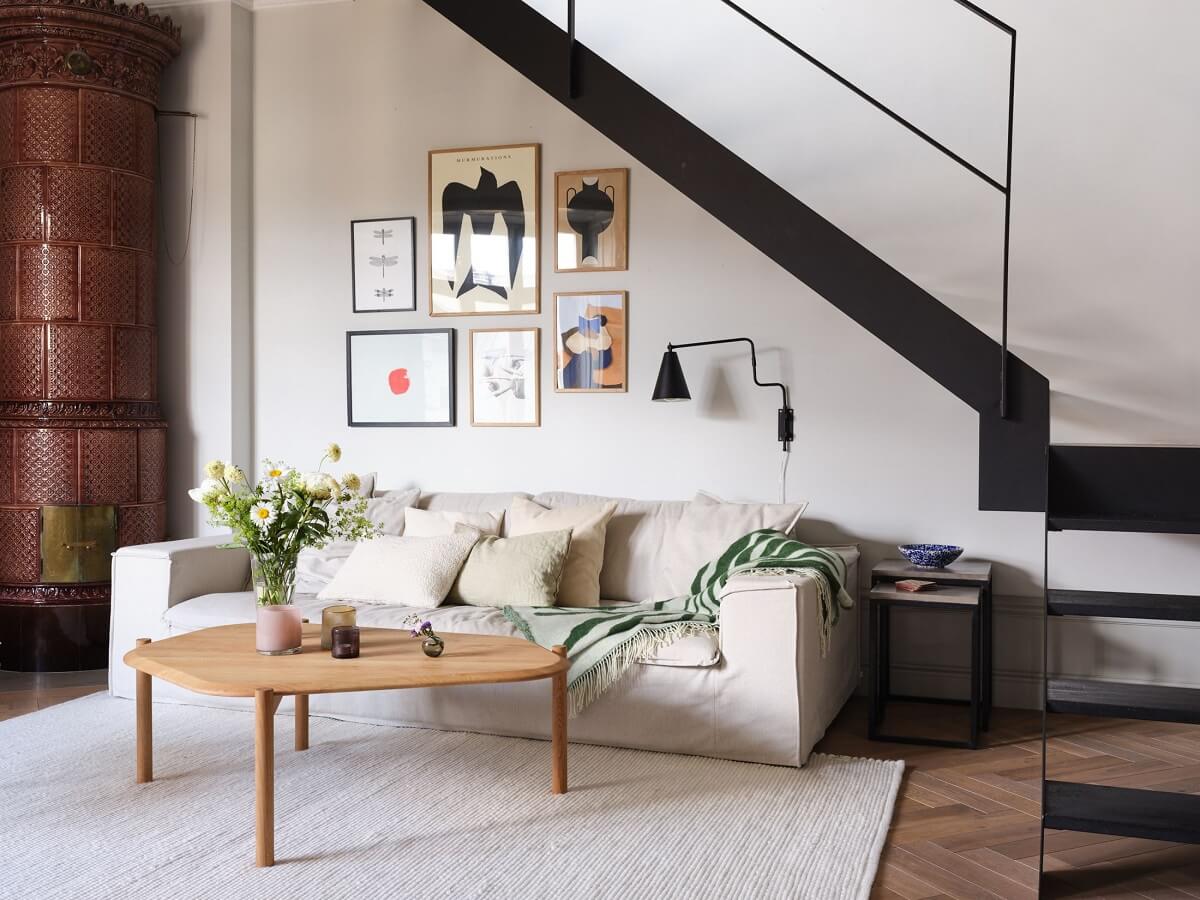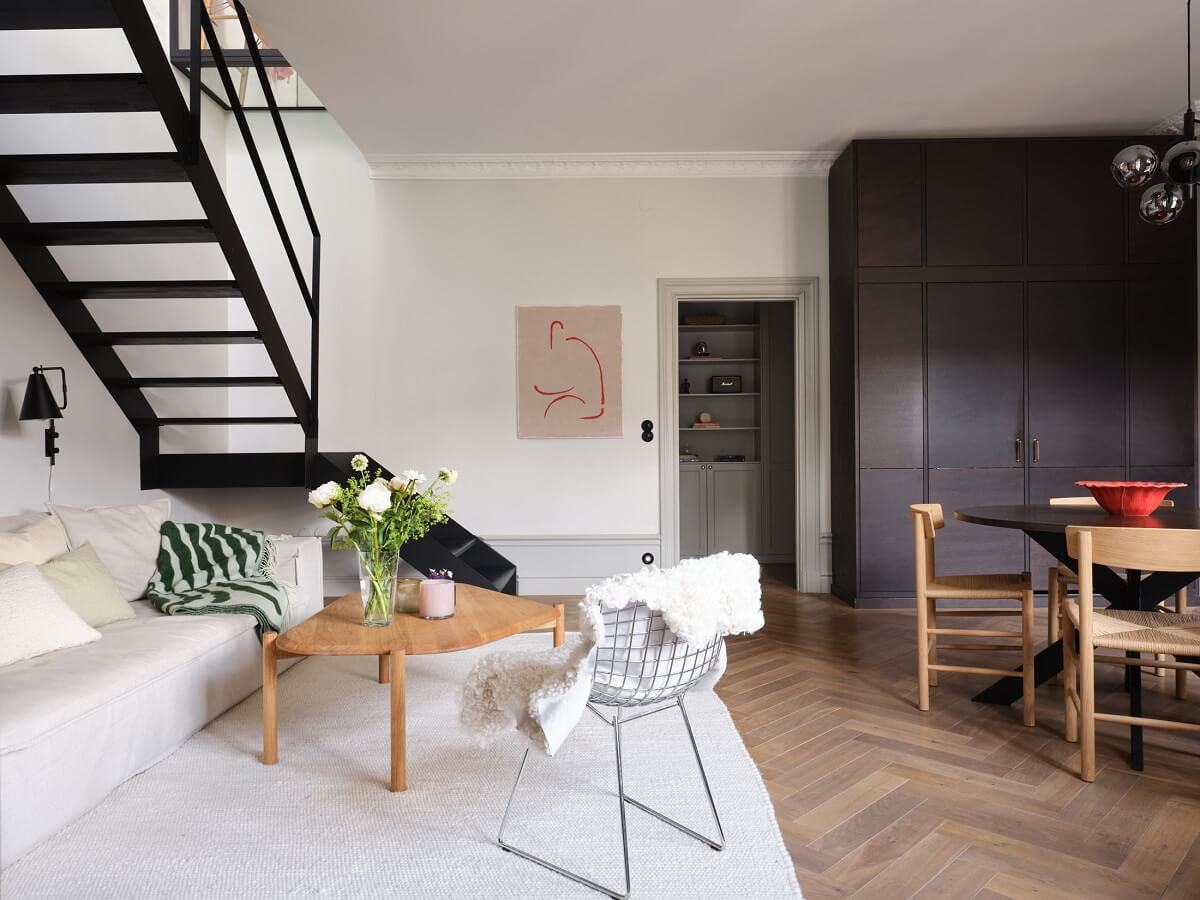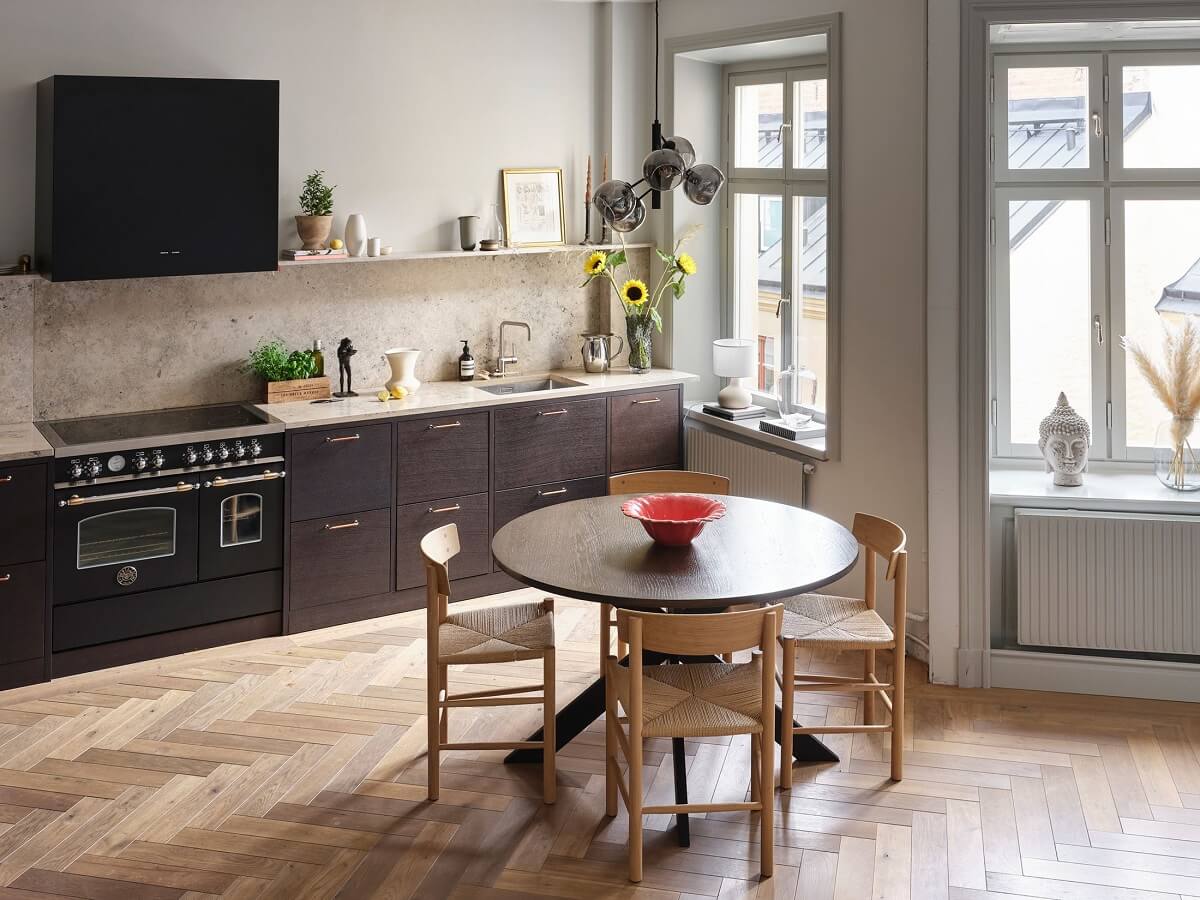 On the other side of the seating area is the new kitchen with dark cupboards and Portuguese limestone worktops and backsplash.
In every room is floor to ceiling storage and in the living space it's in the kitchen. It's a great way to add storage while keeping the work areas of the kitchen clean and airy.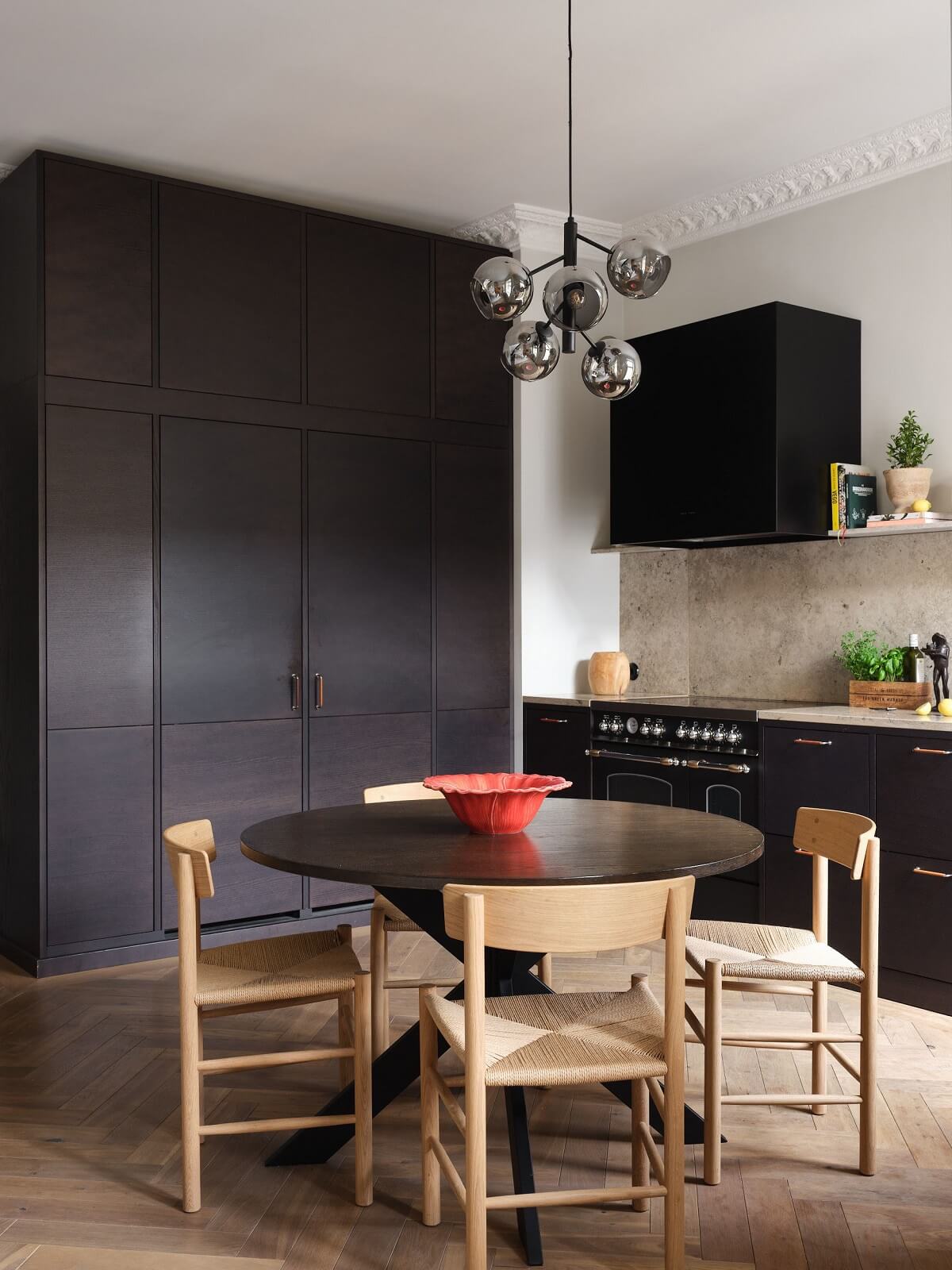 Next to the bedroom lies the first of two bedrooms. It's now used as a nursery with soft gray walls, a white tiled fireplace, and plenty of storage thanks to the floor to ceiling wardrobes.
The hotel style bathroom is small but it's not without storage. The bathroom has six upper cabinets with storage up to the ceiling and six pull-out drawers.
On the top floor lies the bright attic bedroom. Again, the space is used to the max with loads of built-in wardrobes on the wall behind the bed and beside the bed.
An open area in the wardrobe above the bed functions as a nightstand.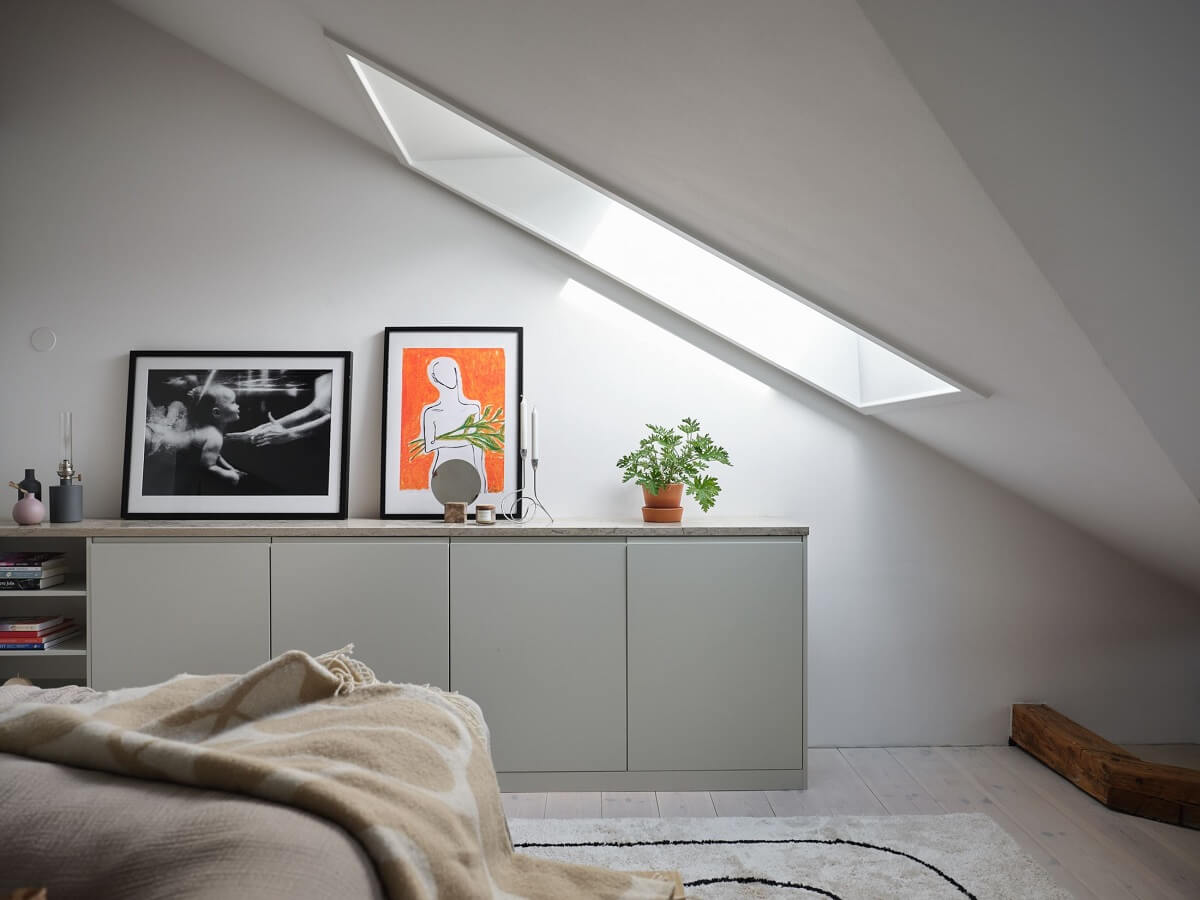 The master bedroom leads to a spacious roof terrace.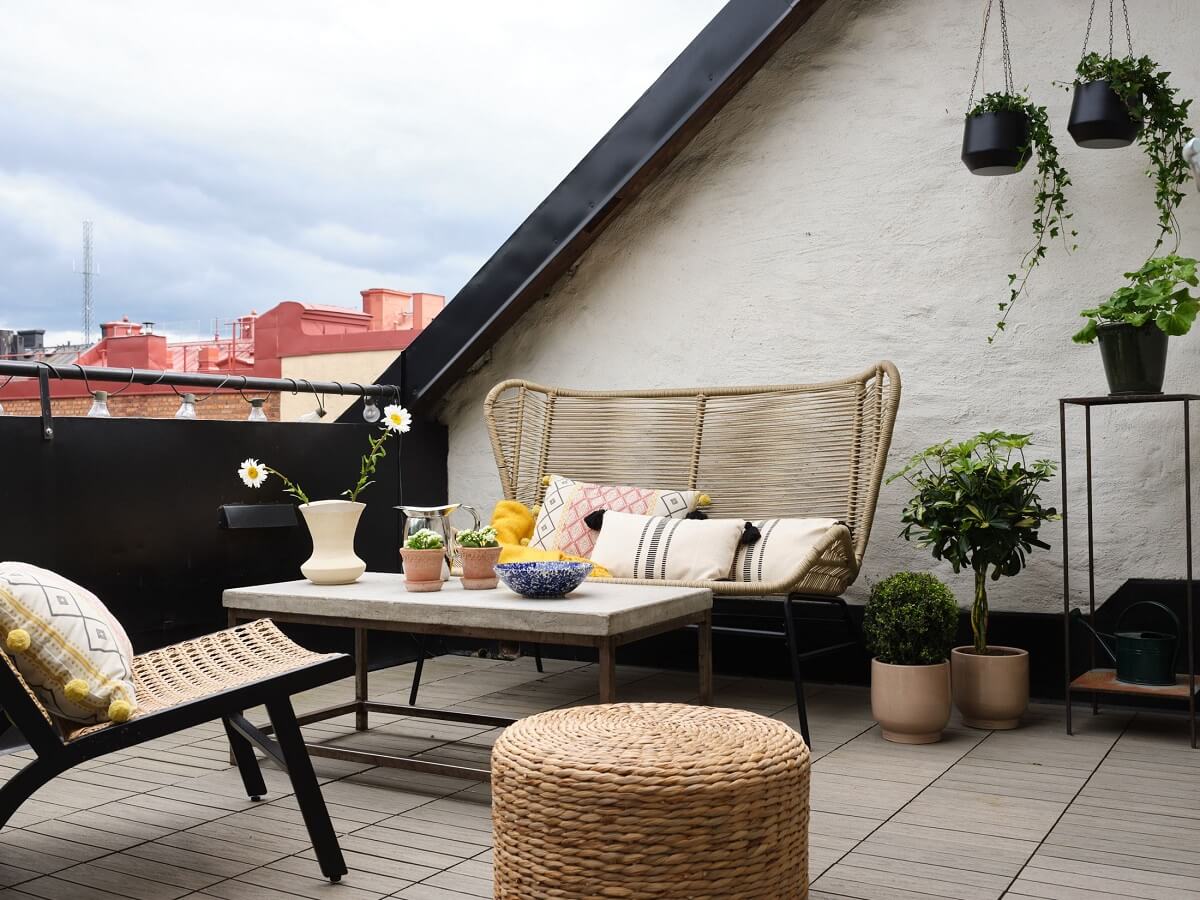 Built in wardrobes run the entire length of the hallway and it includes hidden shoe shelf, hooks, shelves, and a bench.
styling by Lindholm and photography by Johansson for Historiska Hem