A Cozy Scandinavian Apartment with a Cobalt Color Accent
In one of the trendiest areas of Stockholm, you can find this beautiful one-bedroom apartment. The 61-square-meter apartment was completely renovated last year to create a social floor plan.
During the renovation, the wall between the kitchen and the living room was removed to create one big living space that is perfect for socializing. A new kitchen, with an island, was installed, and the wooden floorboards were sanded and refinished.
The owners decorated the house in a light color palette of gray and beige tones. The cushions on the sofa and the bedding in the bedroom serve as color accents. Thanks to the renovation, the apartment is now open, social, and warm.
A large shag rug is placed in the center of the living room with a comfy sofa decorated with colorful cushions.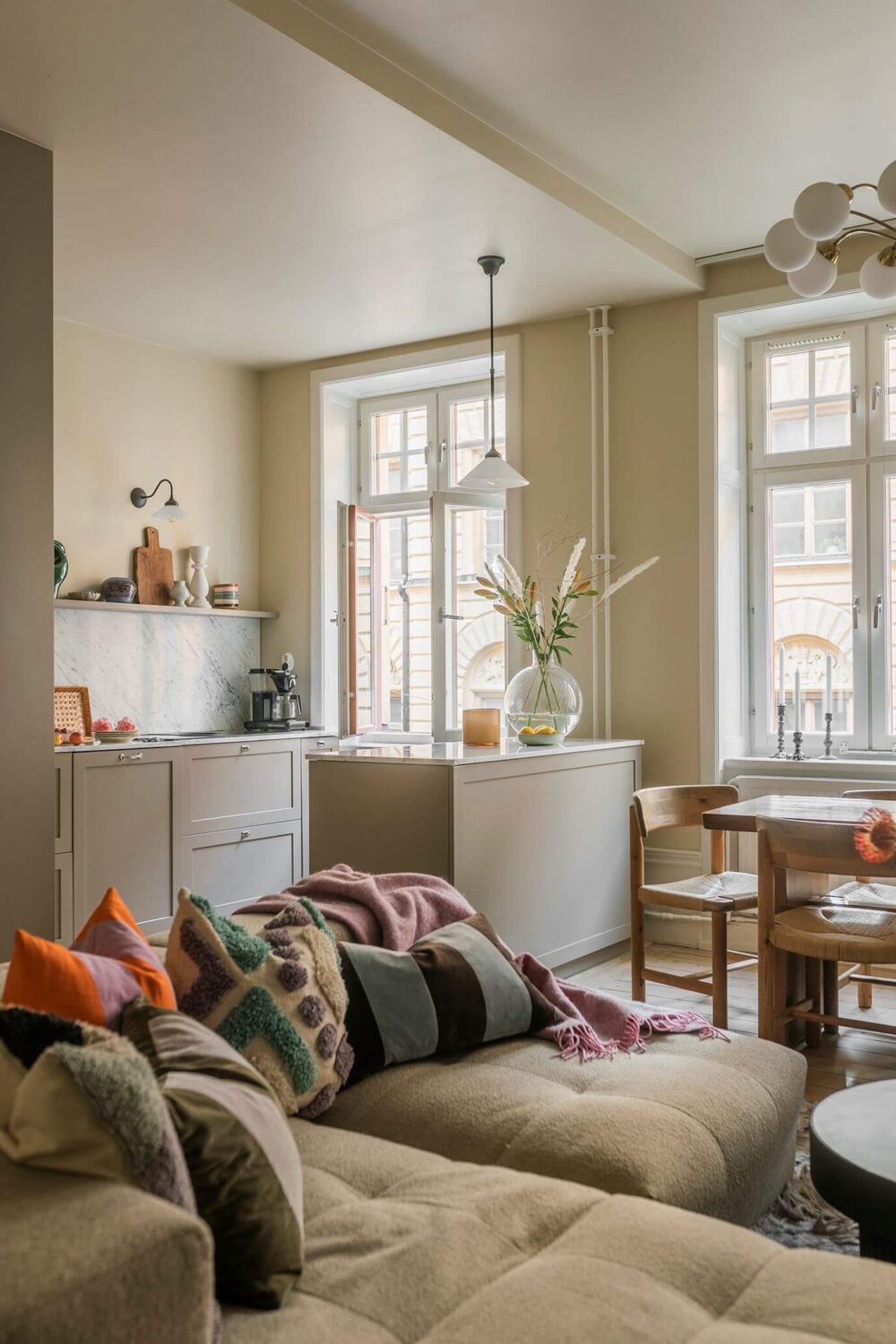 Because the wall between the living room and kitchen has been removed, the room feels more spacious and open, which makes it perfect for dinner parties.
The beige shade on the wall adds a calm vibe to the room.
The shaker-style kitchen cabinets are paired with a marble worktop and backsplash which is classic and timeless. The floor-to-ceiling cabinets on the left hide the fridge.
The kitchen is a warm and calm space with bold color accents. The brown walls, beige bedframe, and green nightstands are paired with vibrant cobalt blue color accents. Cobalt blue is a color that I expect to see more of in 2024.
From the living room, you can enter a second room which is now used as a walk-in closet.
styling by Yngfalk and photography by Borgelin for Historiska Hem