An Elegant Townhouse by Avenue Design Studio
Avenue Design Studio is one of the best interior design studios in The Netherlands. And recently they have finished another project: a former ballet school turned elegant townhouse in The Hague.
The New School Residence is a historical residence in the heart of The Hague. The Avenue Design team has renovated the townhouse in its entirety in collaboration with build team Euroconstruct and Foam Architects.
The Avenue Design Team that helped create this beautiful townhouse in The Netherlands consists of founder Holly Marder, Alba Bruynel, Simona Stara, and Jelena/Obradov Studio. With styling work by Serene Khan.
On the ground floor, the flagstones – which are quarried from the South of France – set the tone for history and tradition while also providing warmth and texture to the open-plan space.
The dining tabe is made from reclaimed pitch pine beams which were housed in the country kitchen of the owners former Peak District residence. It is combined with Charlotte Perriand Dordogne chairs.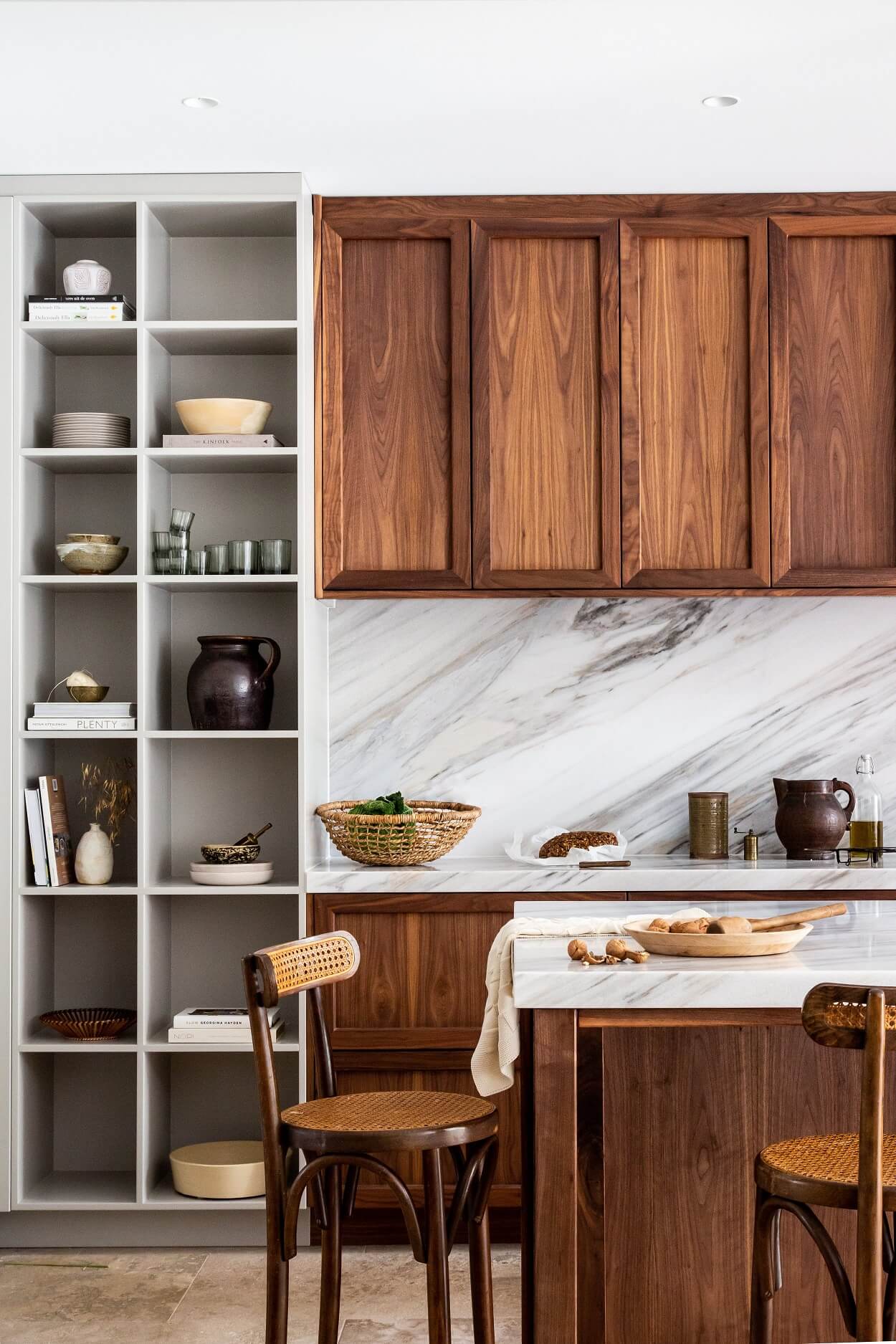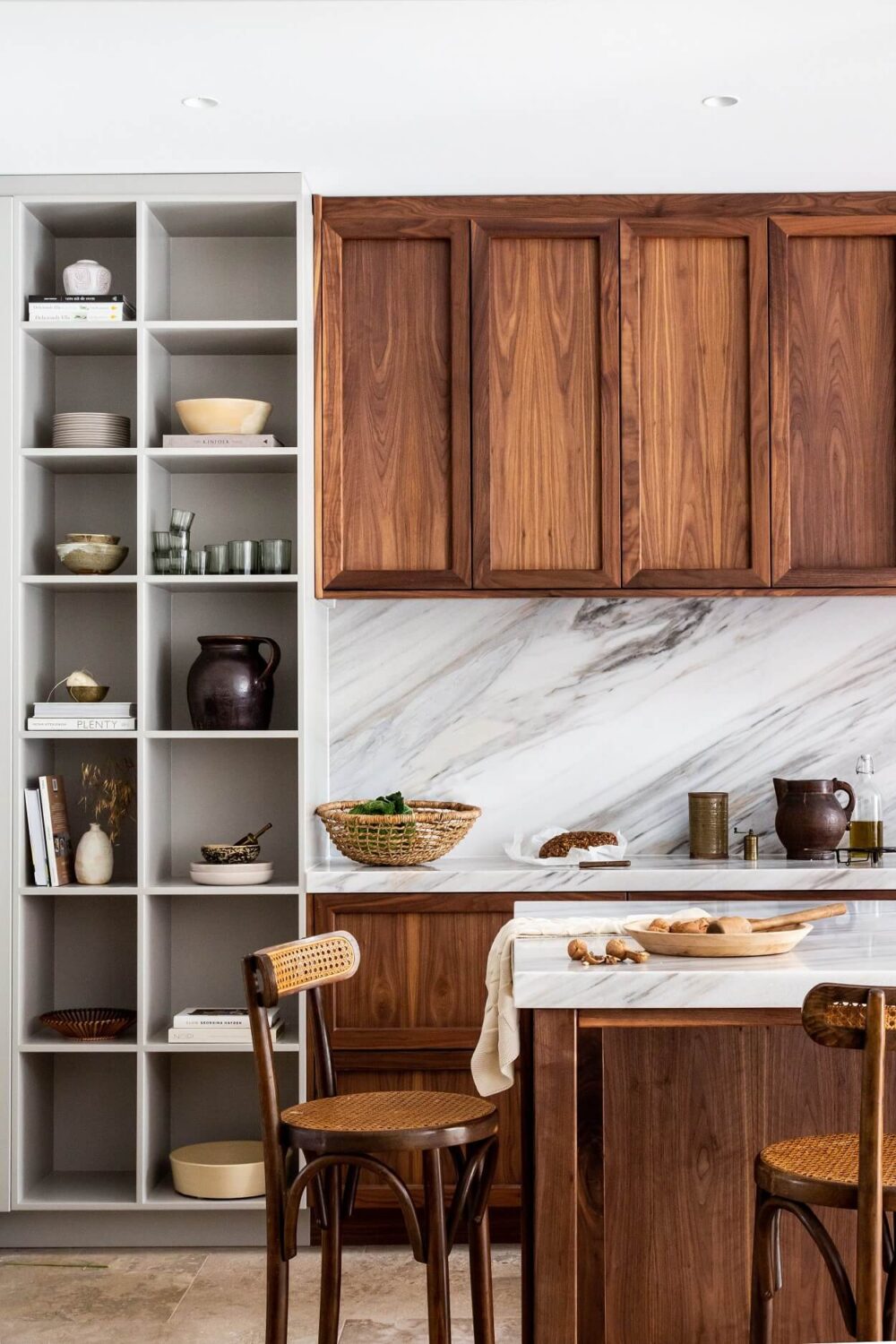 The kitchen is designed in English Shaker style, with walnut cabinets andcrystal marble worktops. Walnut will feature more often in this elegant townhouse, and gives the rooms a warm touch.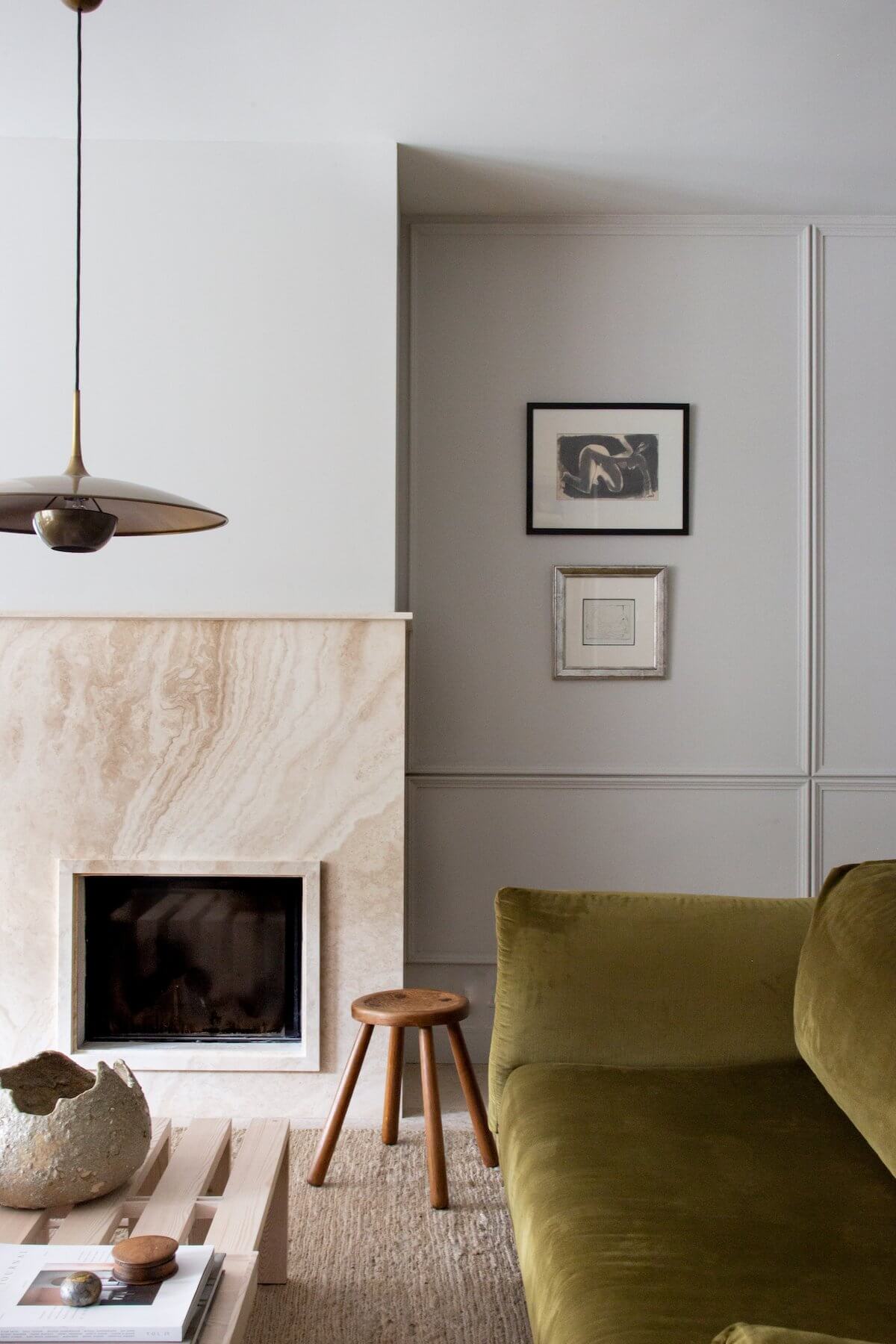 The living room features an Obelisco travertine clad fireplace and is combined with archetypal wall panelling.
1920s Ole Wanscher Colonial chairs are combined with a modern brass wrapped coffee table, sculptural ceramics, and contemporary art.
On the first floor, partition doors were added to restore the original layout of the historic residence. Thereby creating a second sitting room adjoining the master bedroom.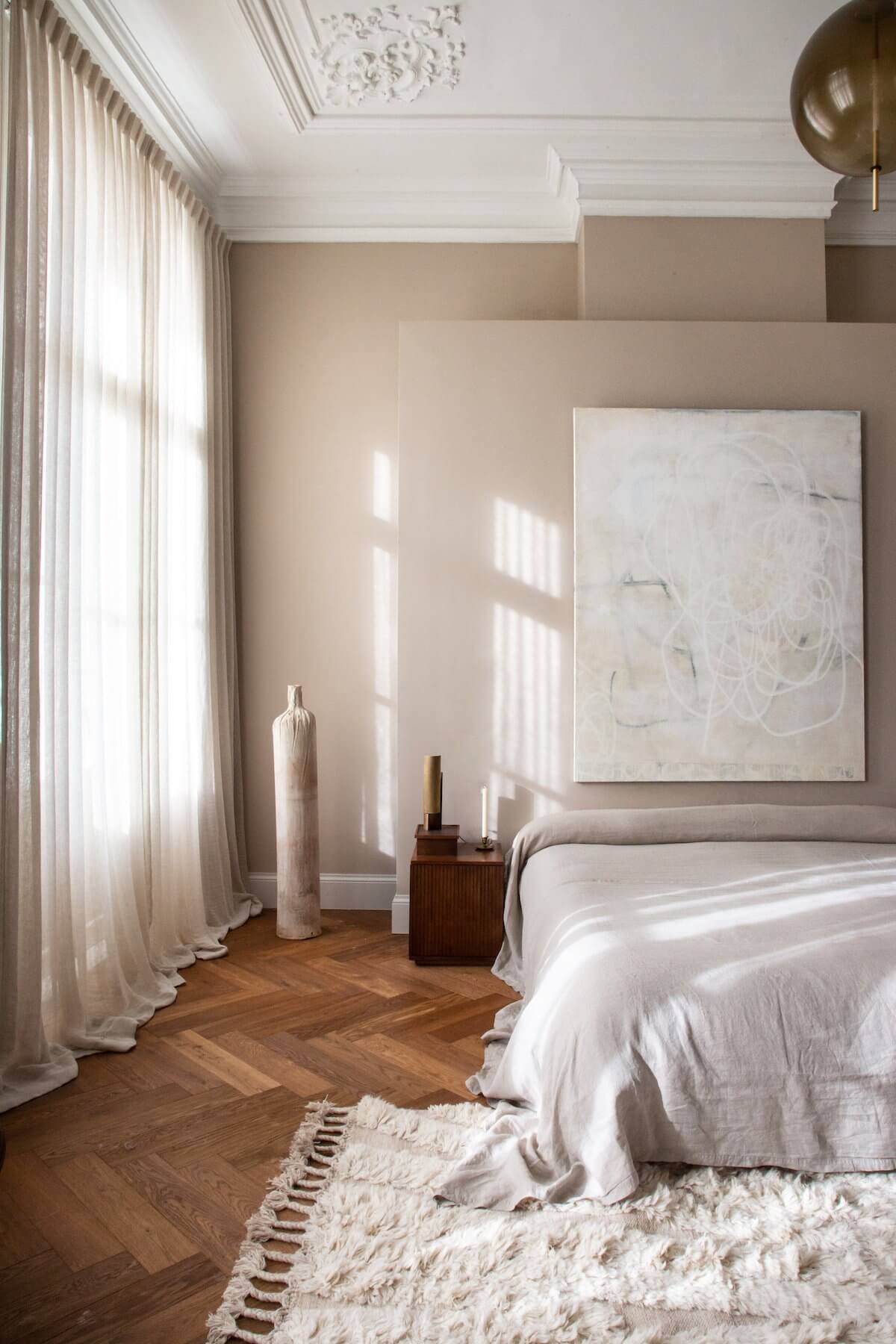 The modern classic bathroom has a walnut vanity, with freestanding bath and walk-in-shower. The walls are painted in Ammonite by Farrow & Ball.
Take a look at these Avenue Design Studio projects: