Gwyneth Paltrow's Serene Guesthouse in Montecito
Gwyneth Paltrow, the founder of lifestyle brand Goop, is opening up the guest house of her Montecito house. Gwyneth has teamed up with Airbnb for a chance to win a one-night stay in this beautiful serene home with a large garden.
When you stay at Gwyneth's guest house, you will immerse yourself in the ultimate goop retreat, from a meditation session to a spa session with Gwyneth's favorite beauty essentials and a nutritious meal. You will have the ultimate relaxing day in a beautiful setting.
Gwyneth Paltrow's Montecito guest house is a stunning home. The light-filled spaces are decorated with natural materials and light color accents. Outside, you'll find a beautiful garden with a swimming pool and outdoor fireplace.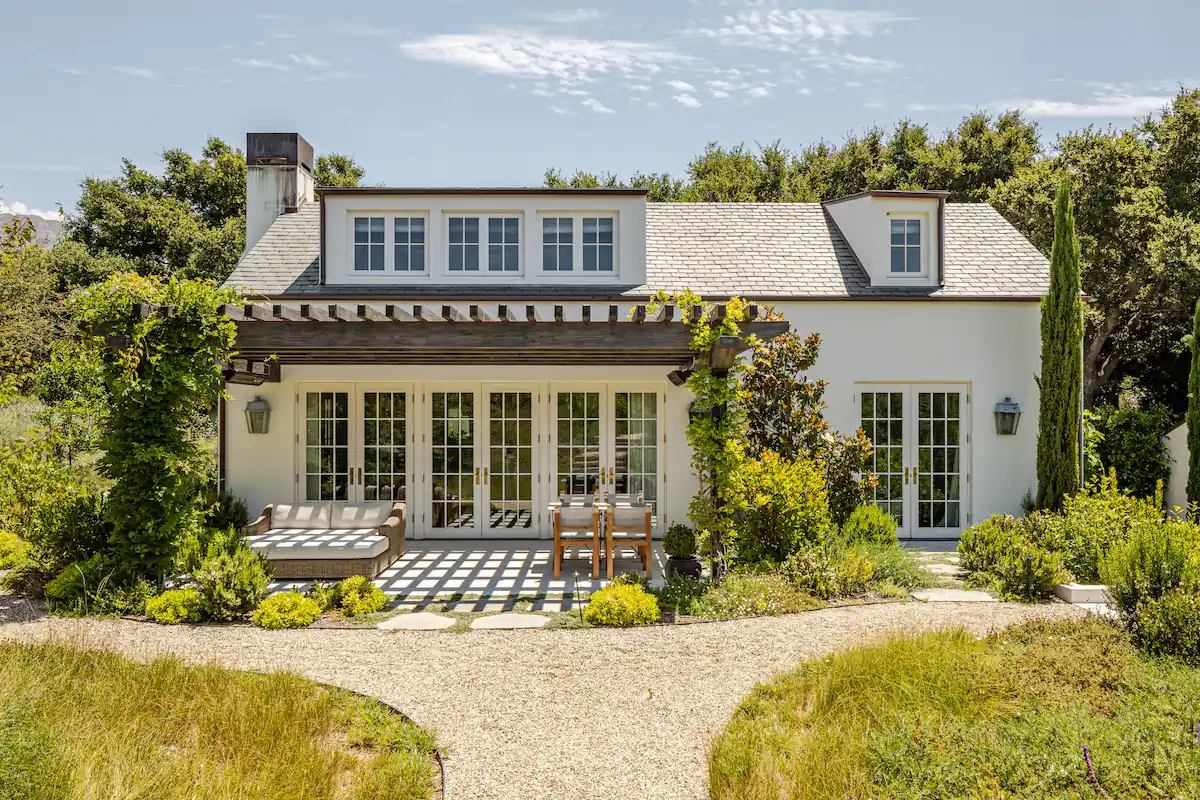 "My Montecito home is my haven for respite and mental clarity. I go there to recharge, to daydream about what we build on Goop, and to reconnect with my family and cherished friends.
Whether you're looking for a place for unexpected connection or for some well-deserved solitude and reflection, when you come to stay, I hope you get as much joy out of the house as I do. Plus, I've loaded your abode with some of my favorite essentials to nourish your body, mind, and soul." – Gwyneth Paltrow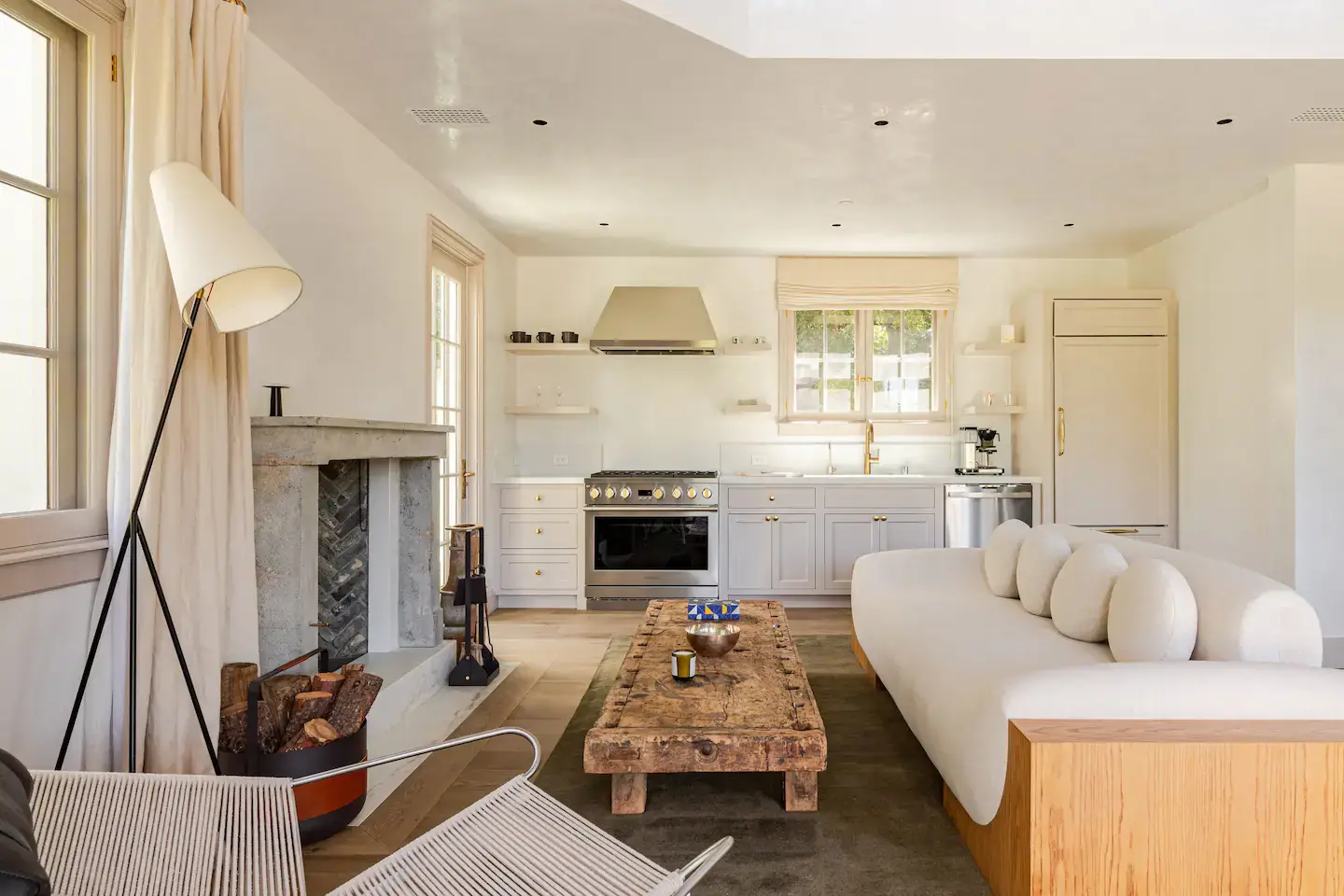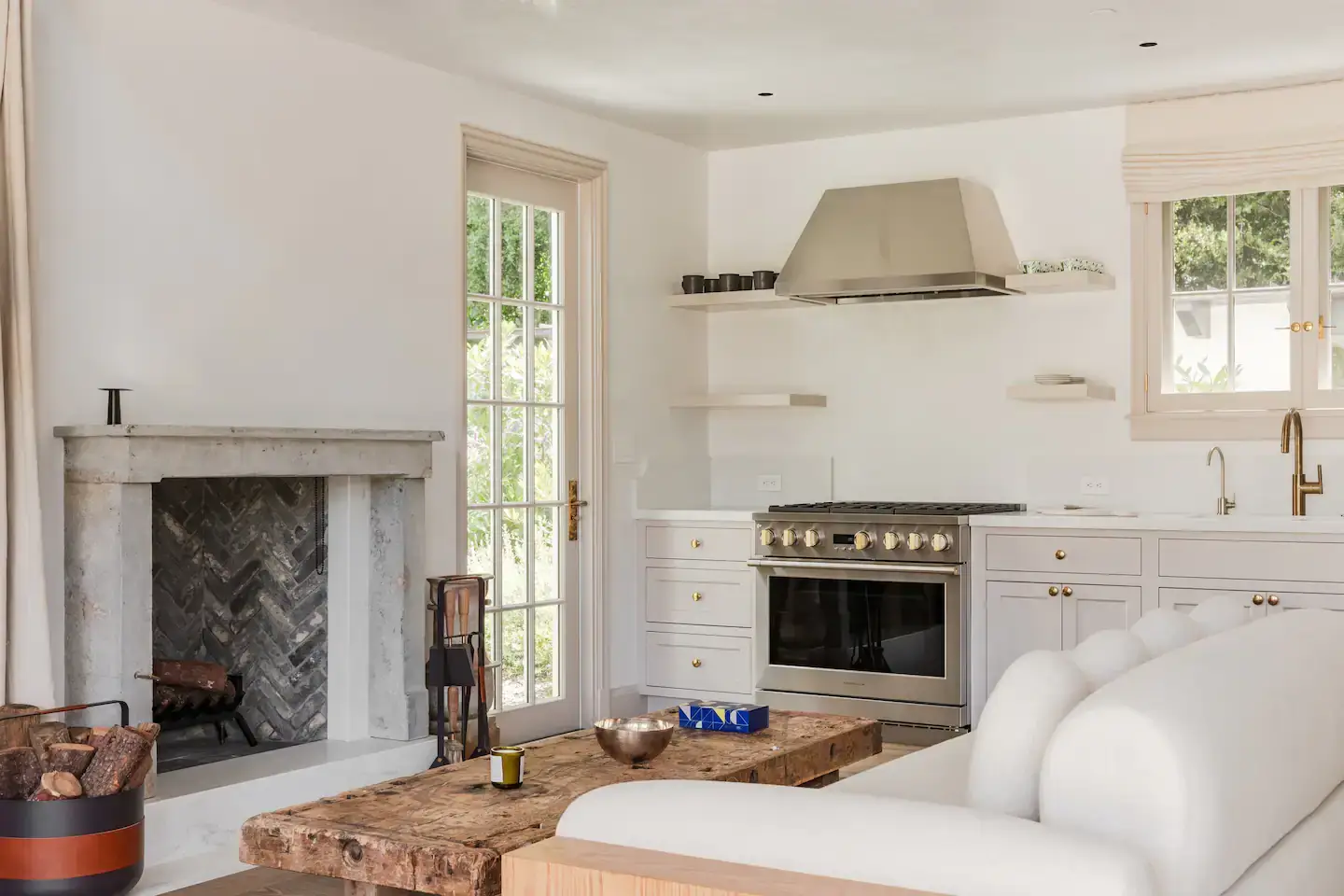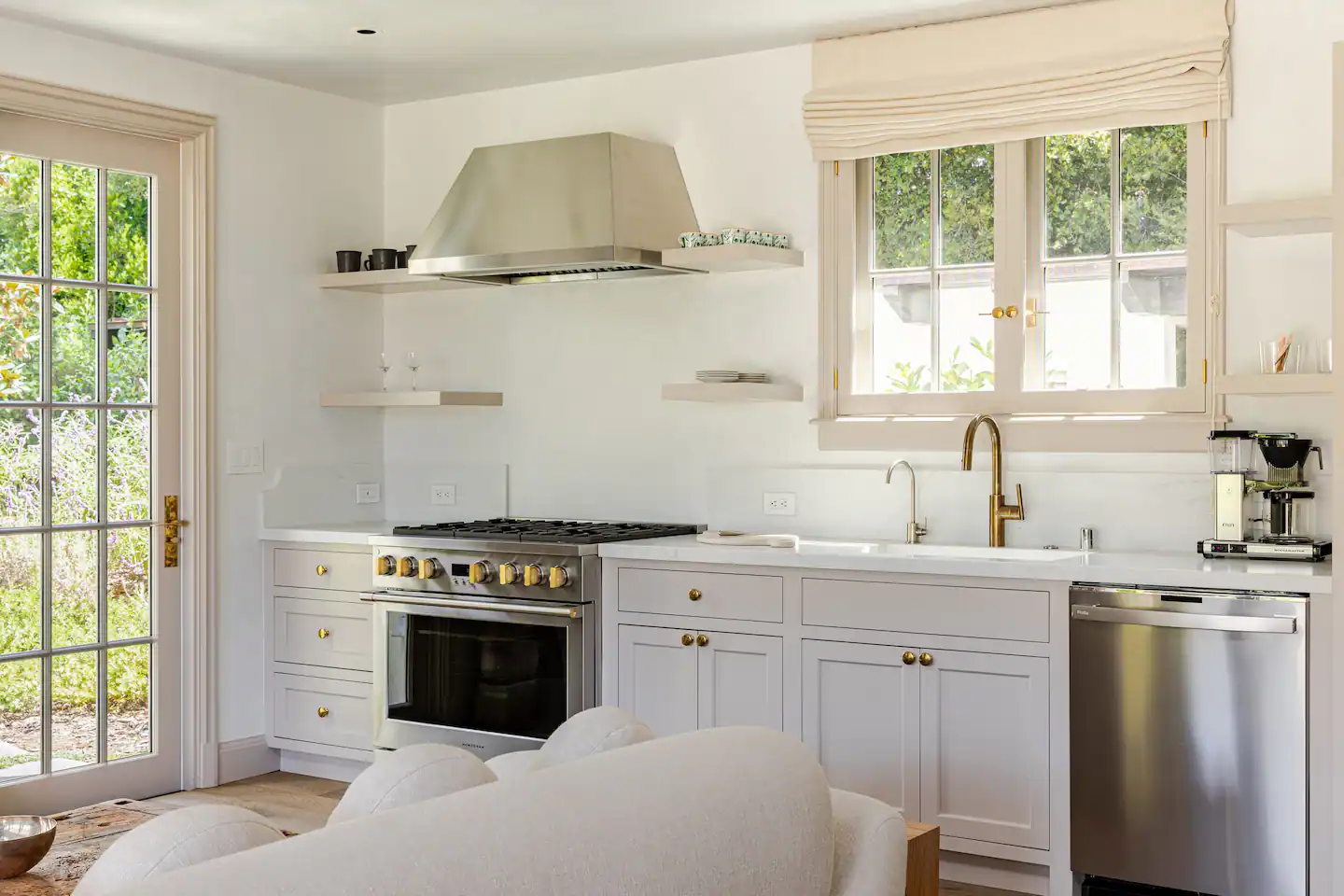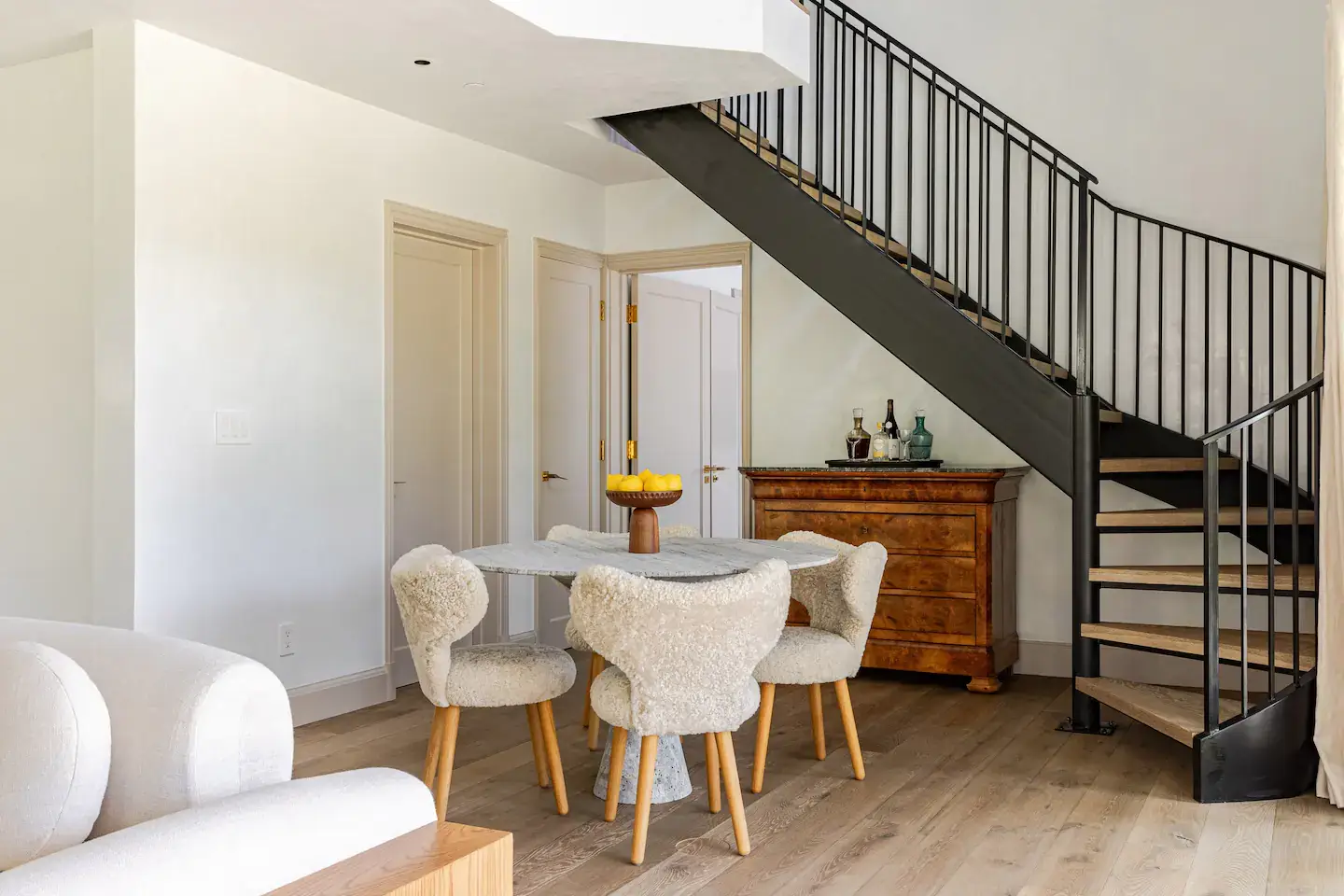 Luxury to the max. The bathroom in this guest house is decorated with marble tiles, double sinks, a bath in front of the window, and a shower.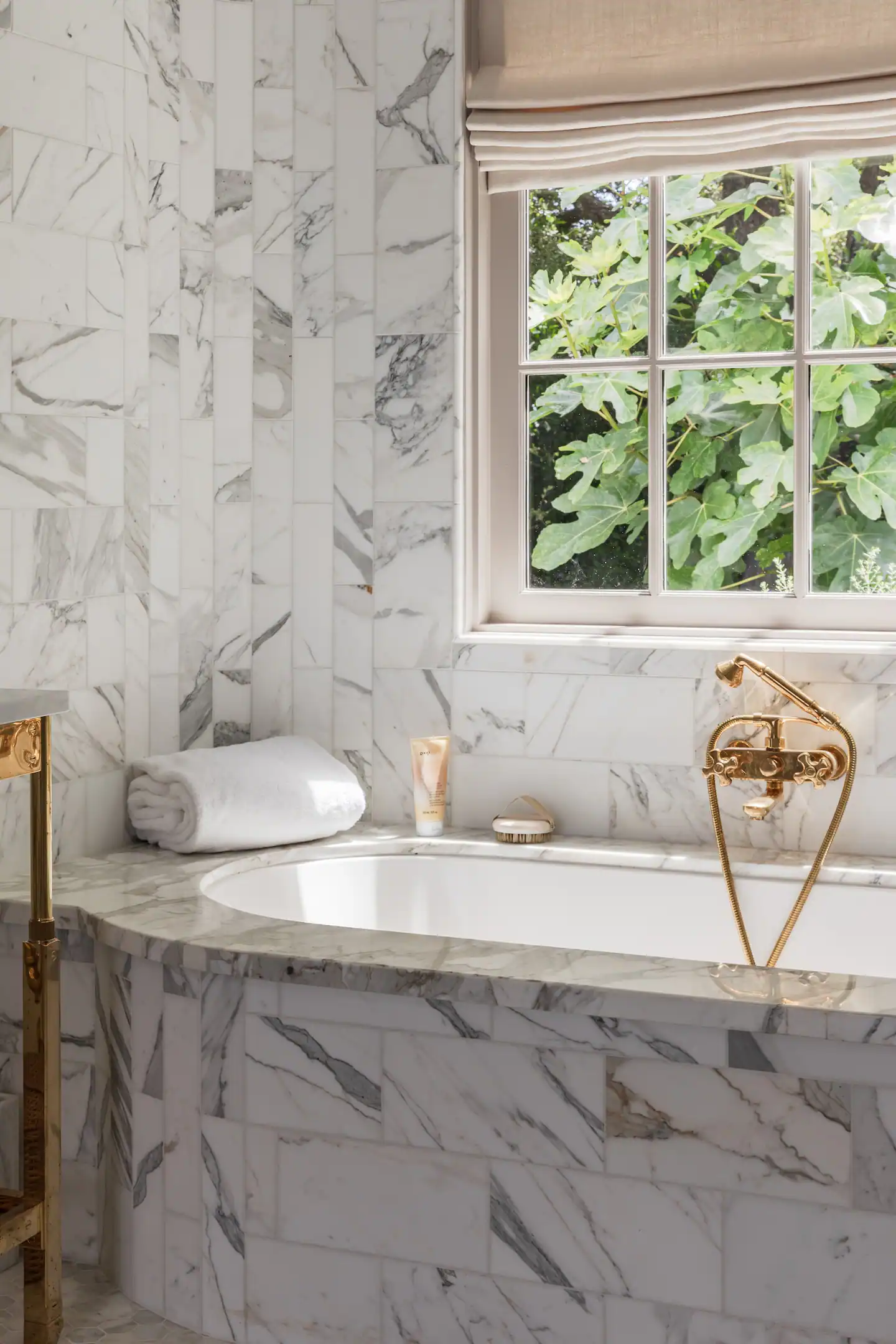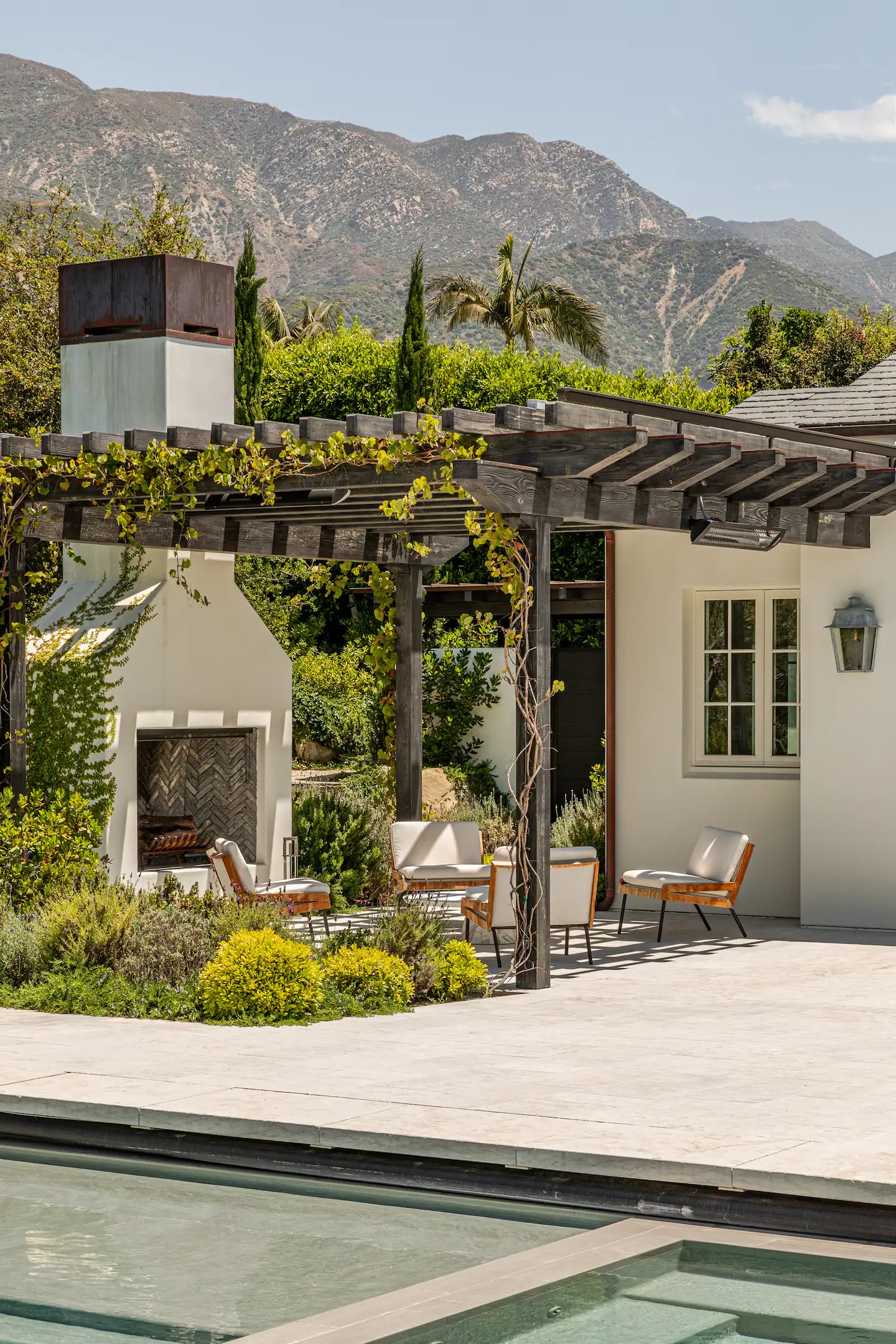 Light the fire and sit in one of the lounge chairs for a perfect evening.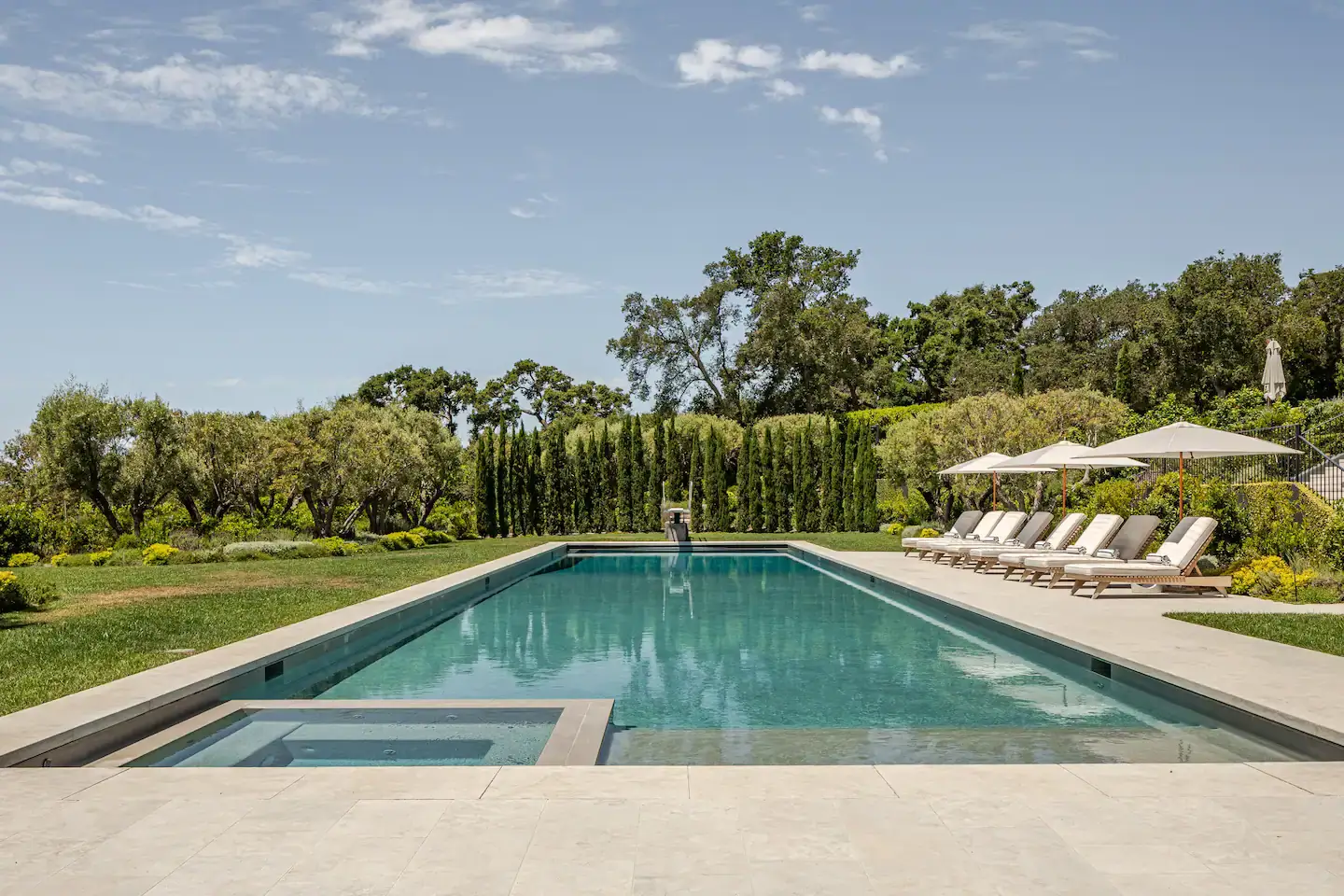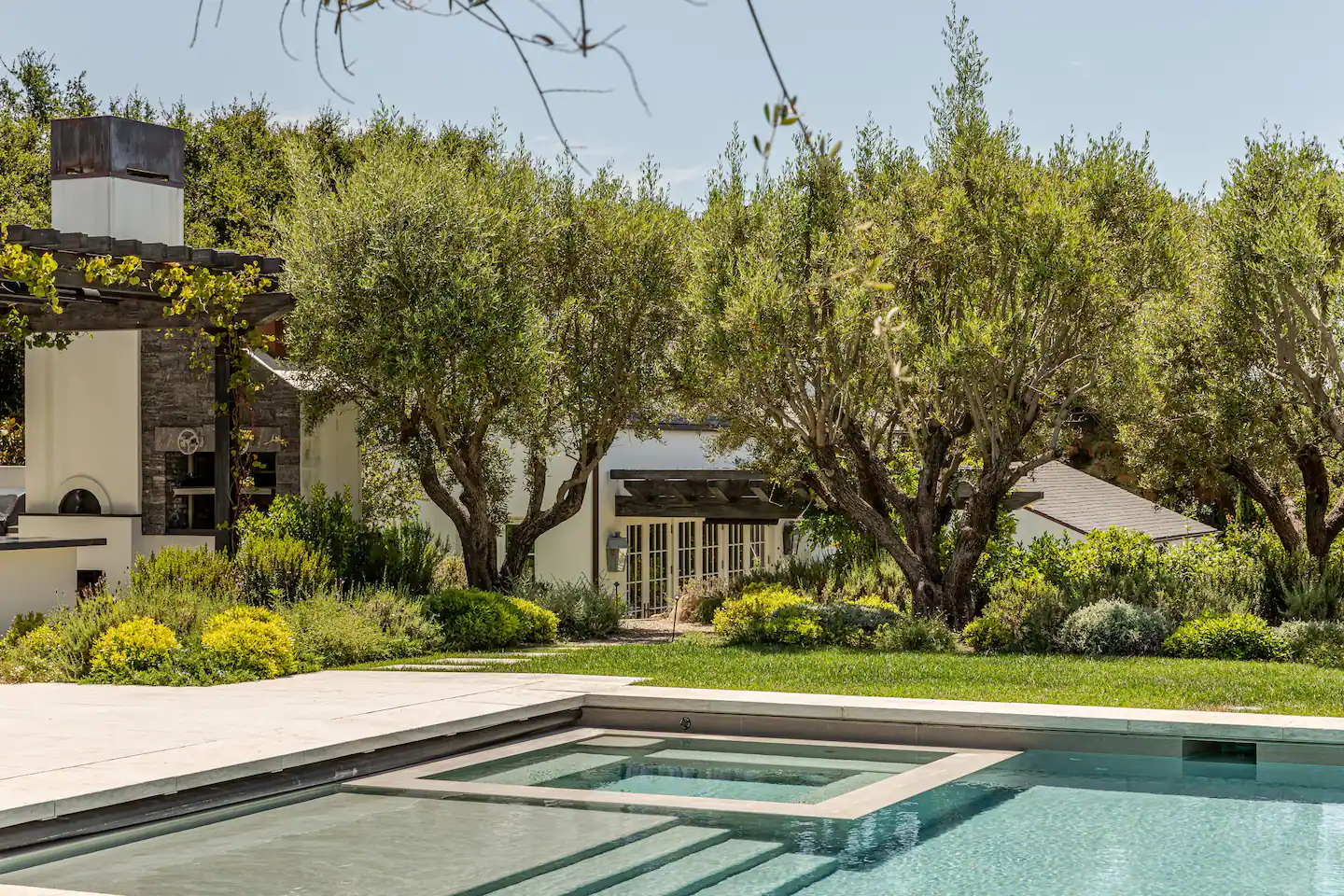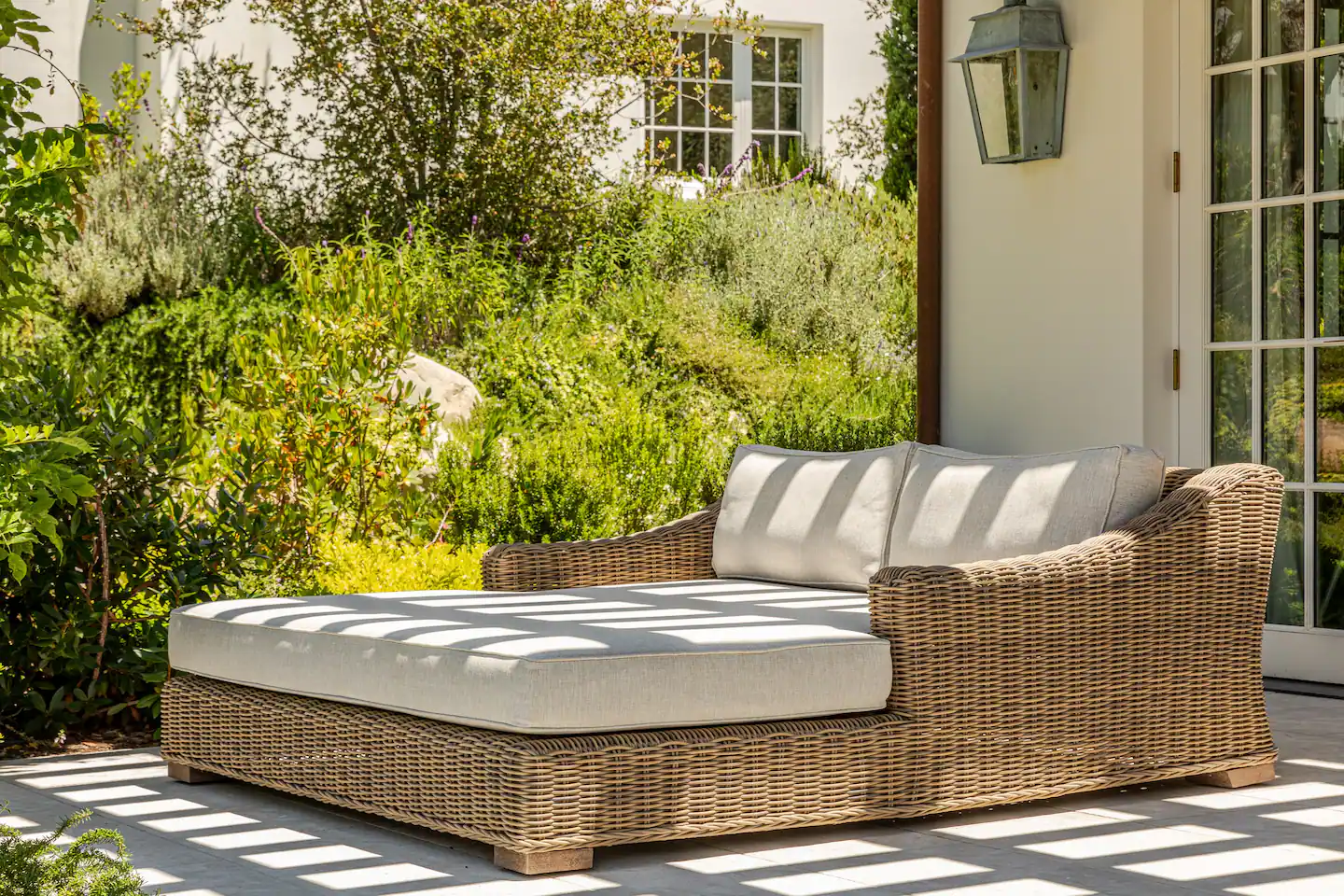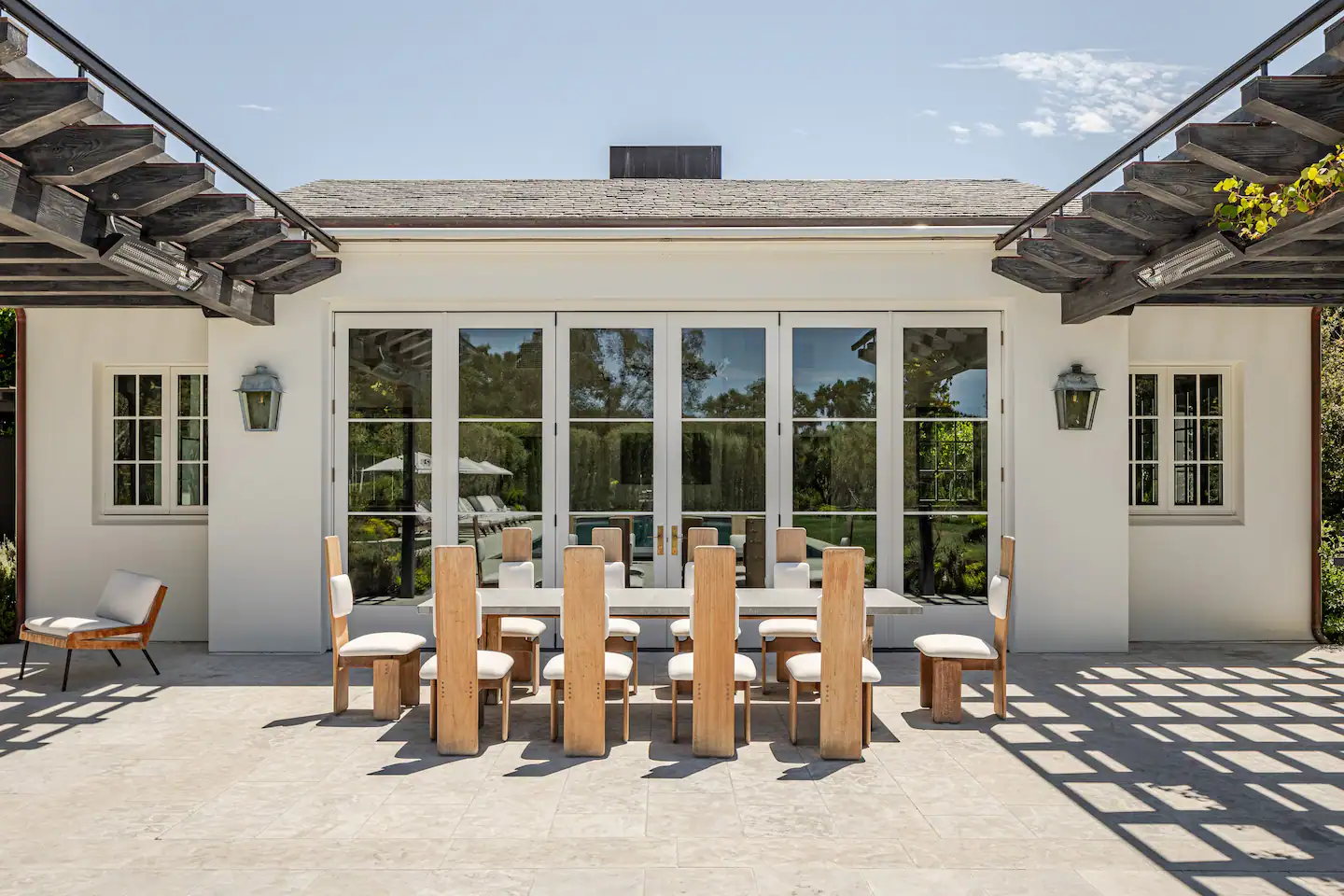 You can book Gwyneth's guest house from August 15 at 19:00 CEST on Airbnb.