Window Seats & Creative Ideas in a Light Attic Apartment
A room or apartment with slanted ceilings can be hard to decorate. But this apartment shows that with a little creative thinking you come a long way.
This attic apartment in Sweden has been completely renovated by the current owner. A new kichen and bathroom have been added. And the owner has added two lofts to the apartment.
Of course the owner is extremely lucky to have high ceilings, which means that you can create extra rooms in a one-bedroom apartment.
And next to small lofts, the apartment also has 3 window seats that are used as workspaces and a breakfast nook looking over the city.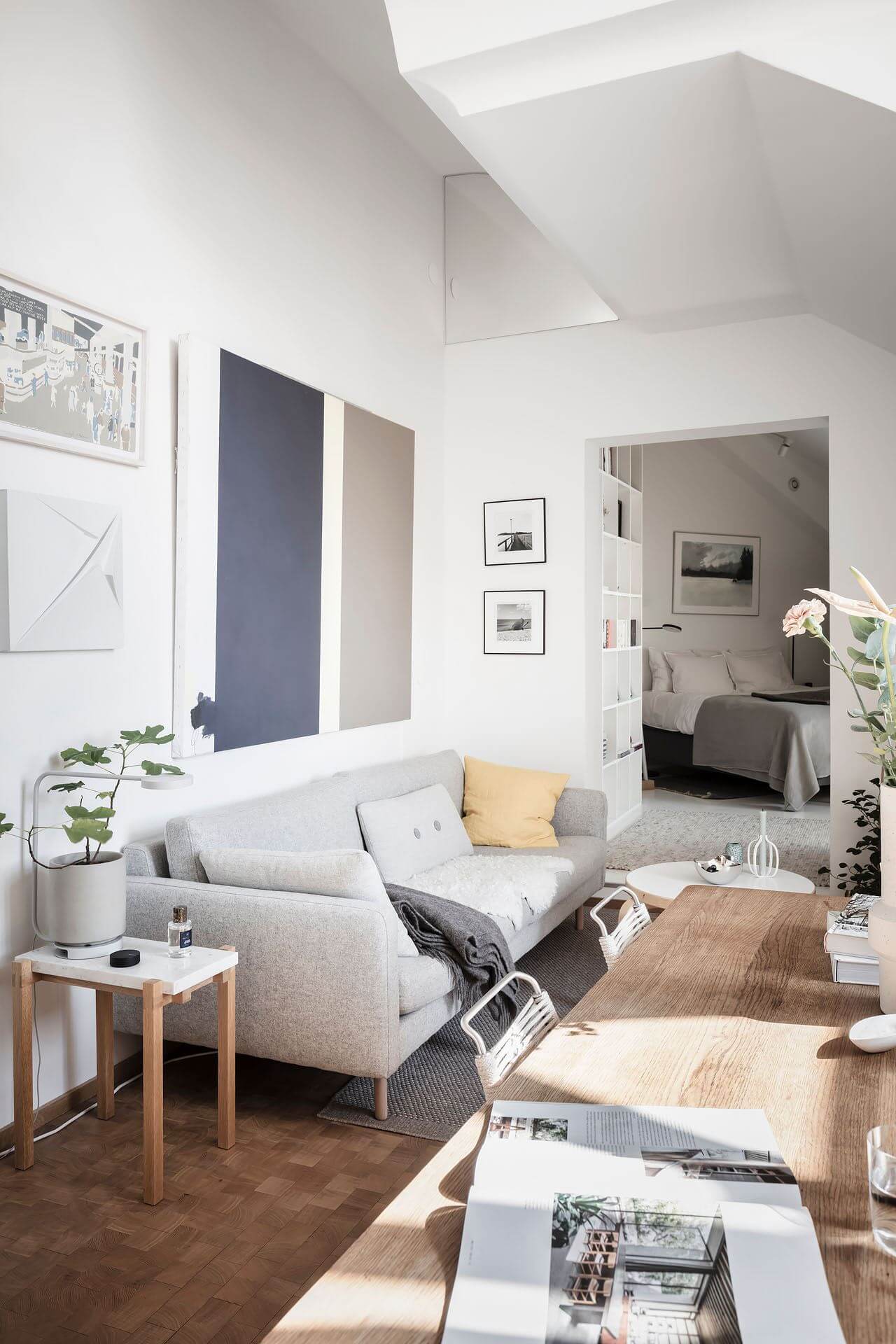 The living room is light with high ceilings and a French oak floor adding warmth.
A table in front of the window gives you a wonderful view over Gothenburg city.
The kitchen has white Carrara marble countertop and backsplash. Another window nook creates a perfect breakfast spot.
Take a look at these attic apartments: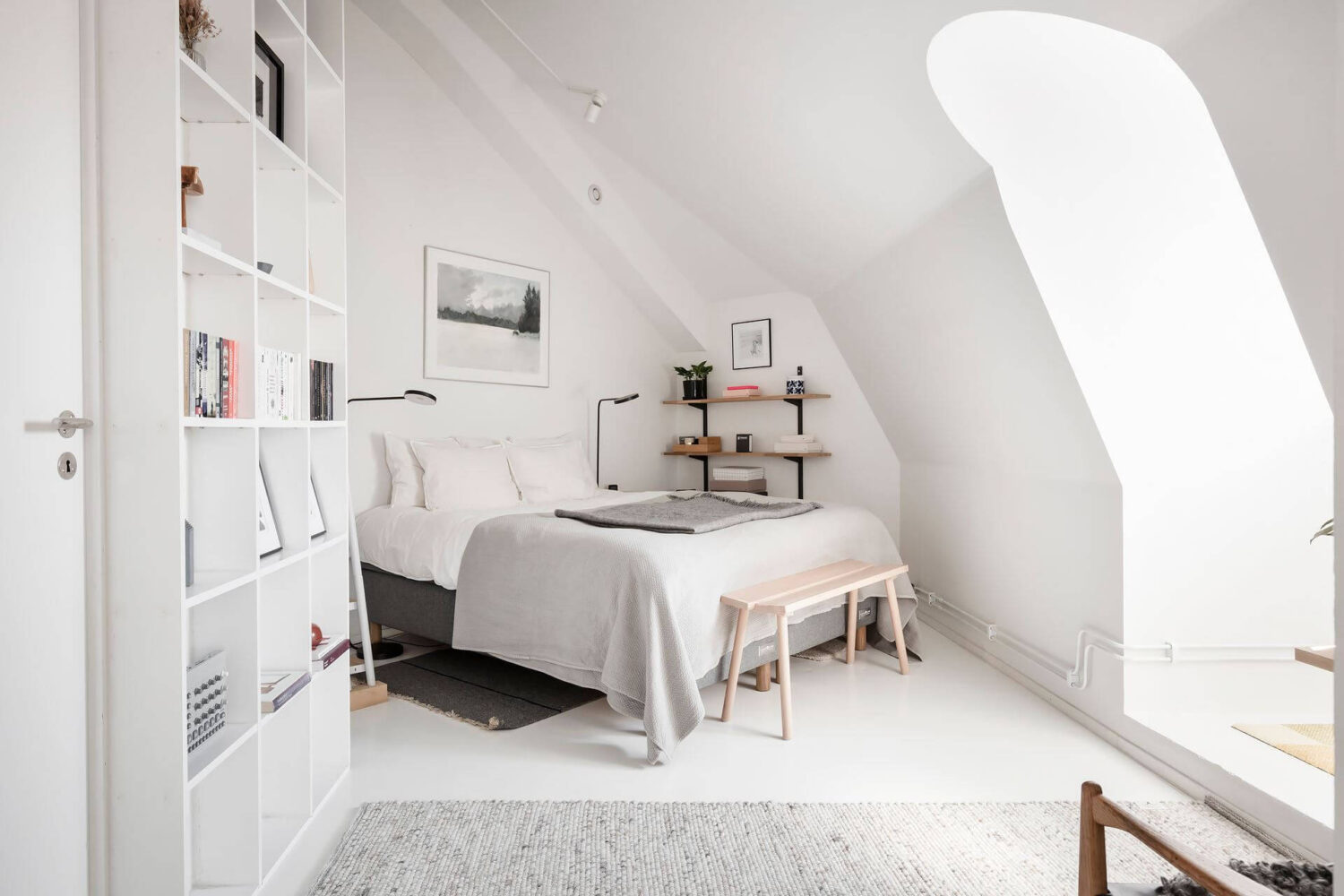 In the bedroom is where the owner got really creative. Here is where the owner built a 3 in 1 structure, which adds loft, walk-in-closet and bookshelves to the bedroom.
If you have a small room but high ceilings you have to make the most of that space. And this bedroom is a perfect example of that.
A stylish Scandi home office in the loft in the bedroom.
Underneath you'll find the spacious walk in closet.
Read also: Small bedroom decorating ideas
A second workspace in the bedroom is put in front of the window.
photography via Alvhem Mäkleri