A Renovated Townhouse on Mallorca with a Swimming Pool
Mallorca is a popular holiday destination thanks to its beautiful towns and villages, stunning nature, and abundant beaches. But Mallorca is also gaining popularity as a living space for people from all over the world. And since Mallorca is packed with stunning historic townhouses, you can understand why.
Rôck&Villa is a property development company founded by Paulo, an architect and interior designer, and Stefan, a digital professional passionate about interior design and real estate. They decided to bundle their strengths and rehabilitate and renew these beautiful historic Mallorcan townhouses.
Casa Margarita is one of those historic townhouses. The house was built in 1890 and underwent a full transformation by Rôck&Villa while preserving the original details.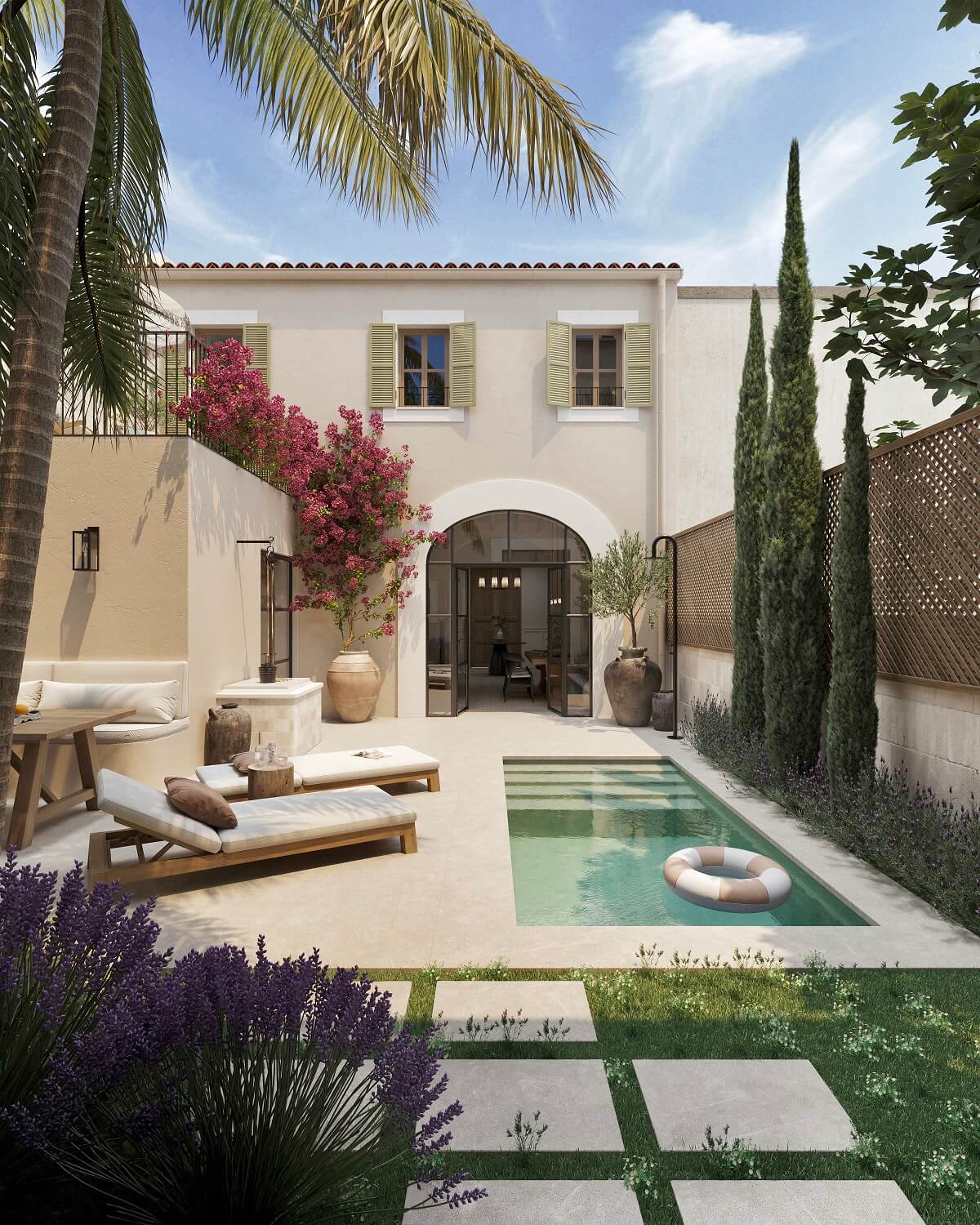 The townhouse is located in the town of Santa Margalida, only a few minutes away from one of Mallorca's finest beaches: Playa del Muro.
The 222-square-meter townhouse underwent a meticulous transformation involving the highest of standards, preserving its original characteristics and inherent charm.
The house is fully furnished with bespoke furniture designed by Rôck&Villa's in-house designer. The furniture is produced by local artisans.
As often in these renovated Mallorcan townhouses you see a beautiful blend of rustic natural with luxurious materials. You can see that in this kitchen with wooden cabinets and ceiling beams in combination with a luxurious marble worktop.
A marble staircase leads to the first floor.
The townhouse features a spectacular open master bedroom with an en suite bathroom and a walk-in closet.
A freestanding clawfoot bath is positioned in the bedroom while the double sinks are hidden by a low wall.
Behind the bed are custom-made wardrobes with cane fronts.
In total, the house features four bedrooms and three bathrooms.
The house also has a private garden with a comfortable outdoor dining space with built-in bench.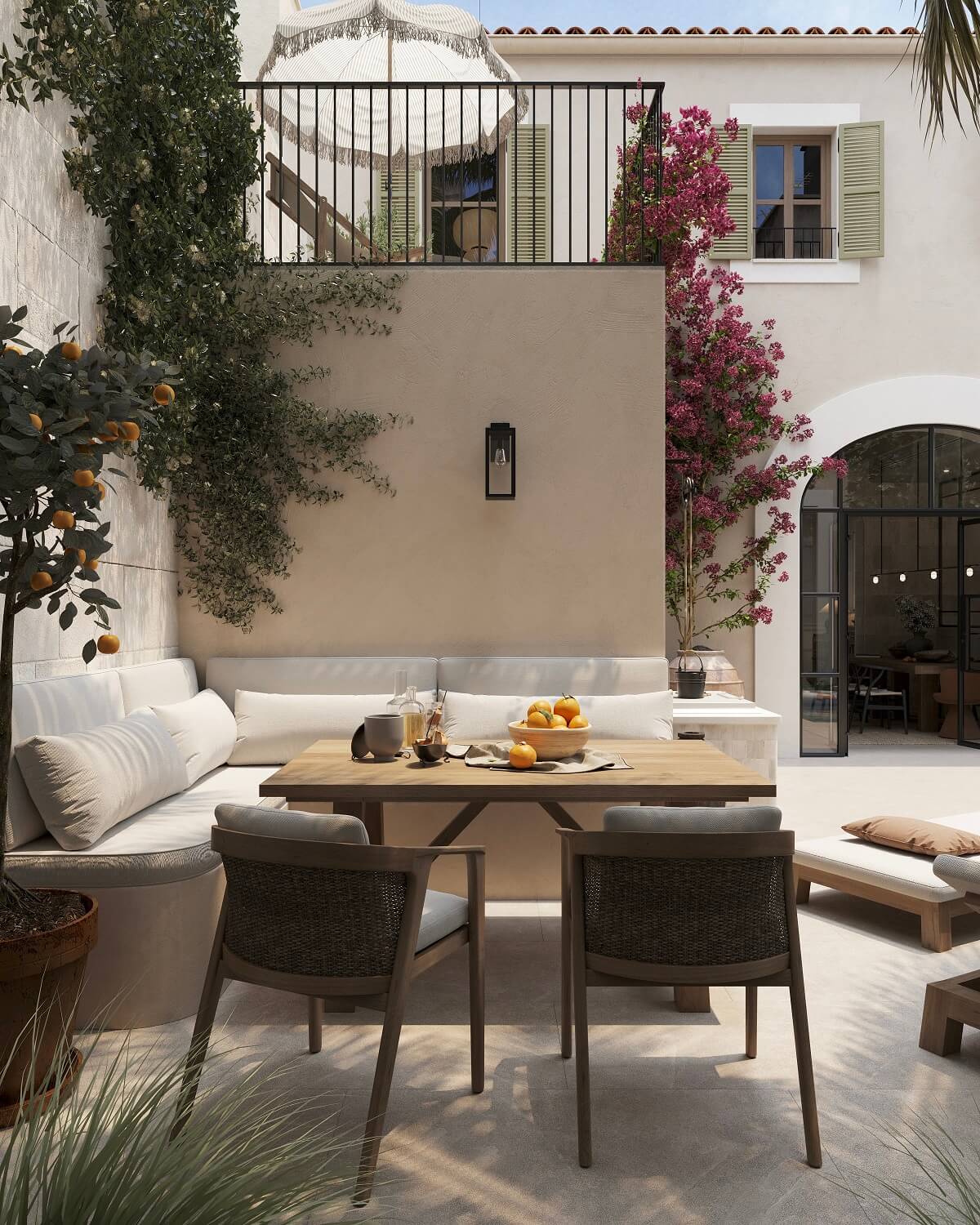 Lounge beds sit next to the saltwater pool.
This renovated historic townhouse on Mallorca is now for sale. You can request a brochure on the Rôck&Villa website.