A Stylish Gray Scandinavian Apartment
Let's start the week in a calm manner with this stunning apartment in Sweden. Interior stylists duo JosefssonLjung have designed this 19th century apartment in a harmonious gray look.
Some of the original features in this apartment have been preserved. And throughout the home you'll find original wooden floors, fireplaces and ceiling ornaments.
This historic touches are combined with modern Scandinavian furnishings in serene color tones. The grey walls, historic touches and carefully selected furniture and decor give this apartment a high-end look.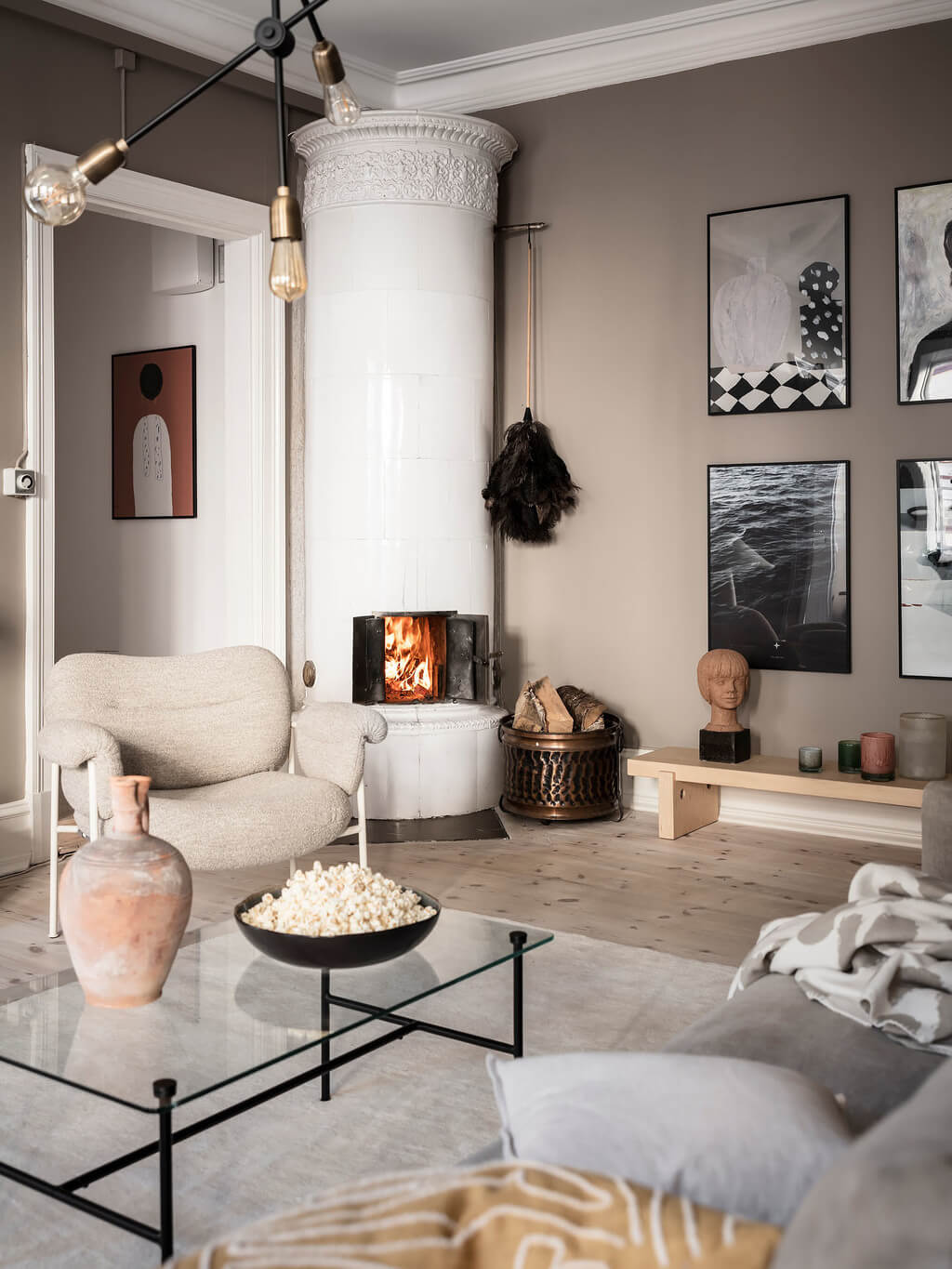 Grey walls, an original wooden floor and a Swedish fireplace give this living room a classic look.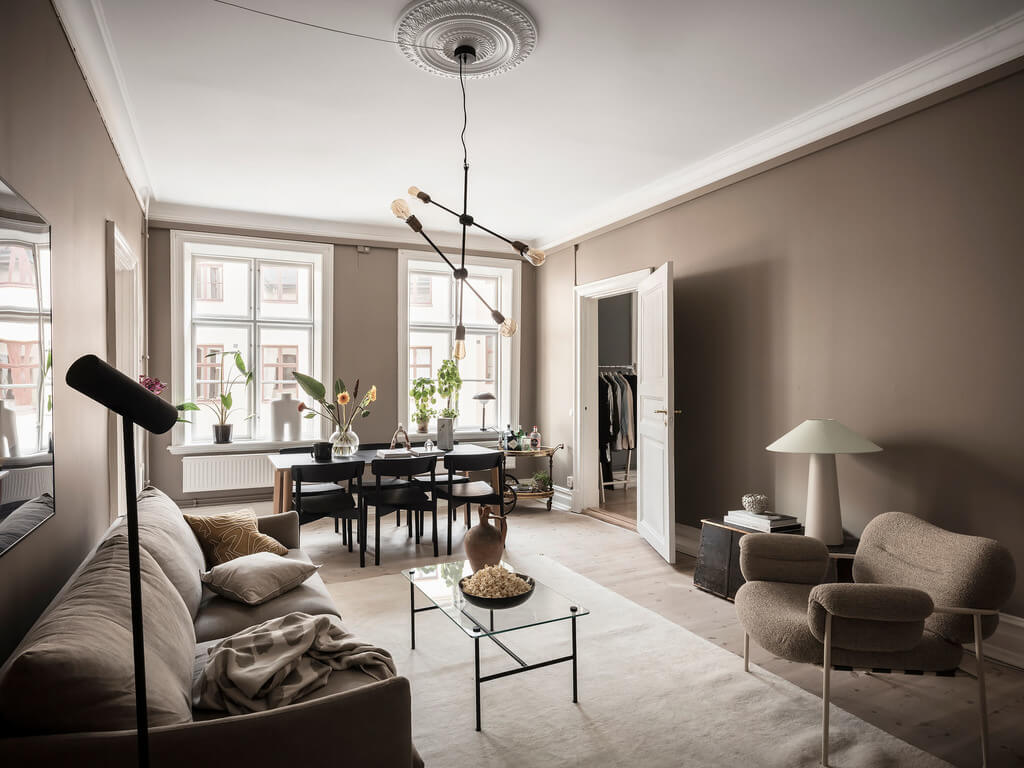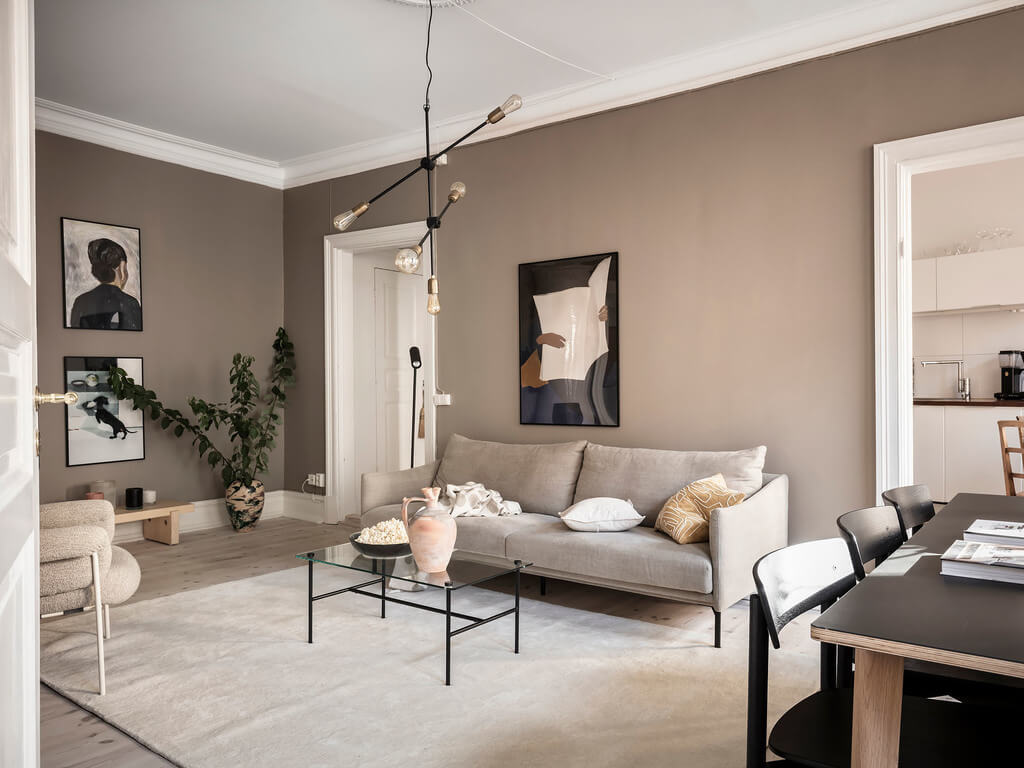 The grey and natural color tones give this living room a calm look.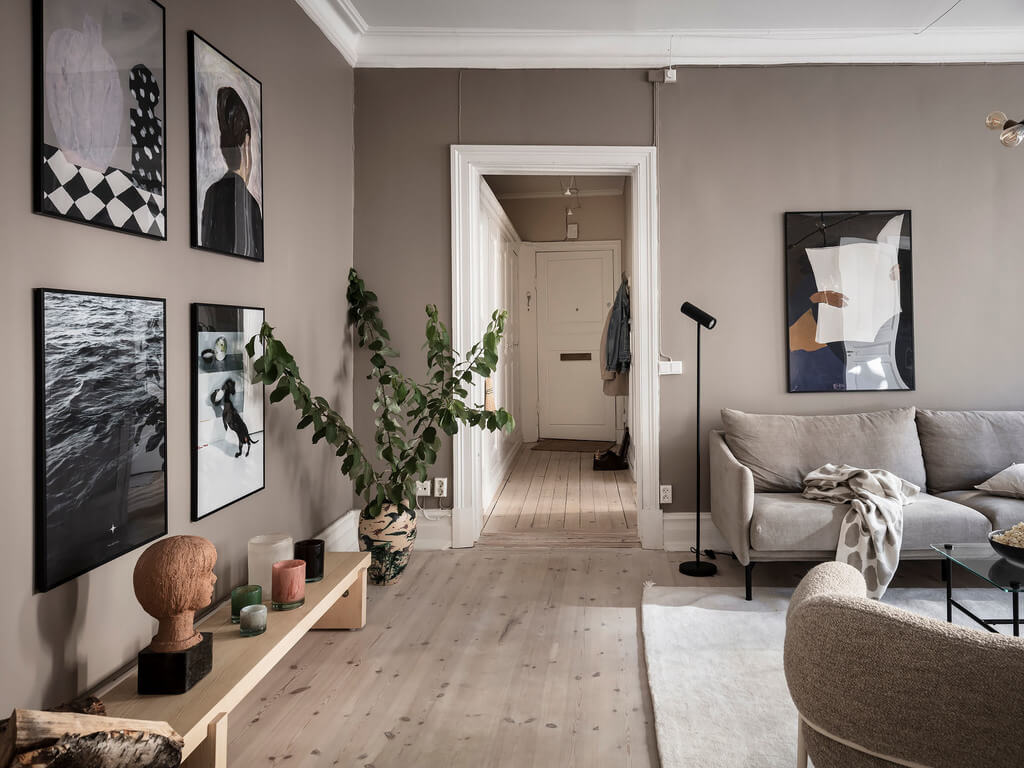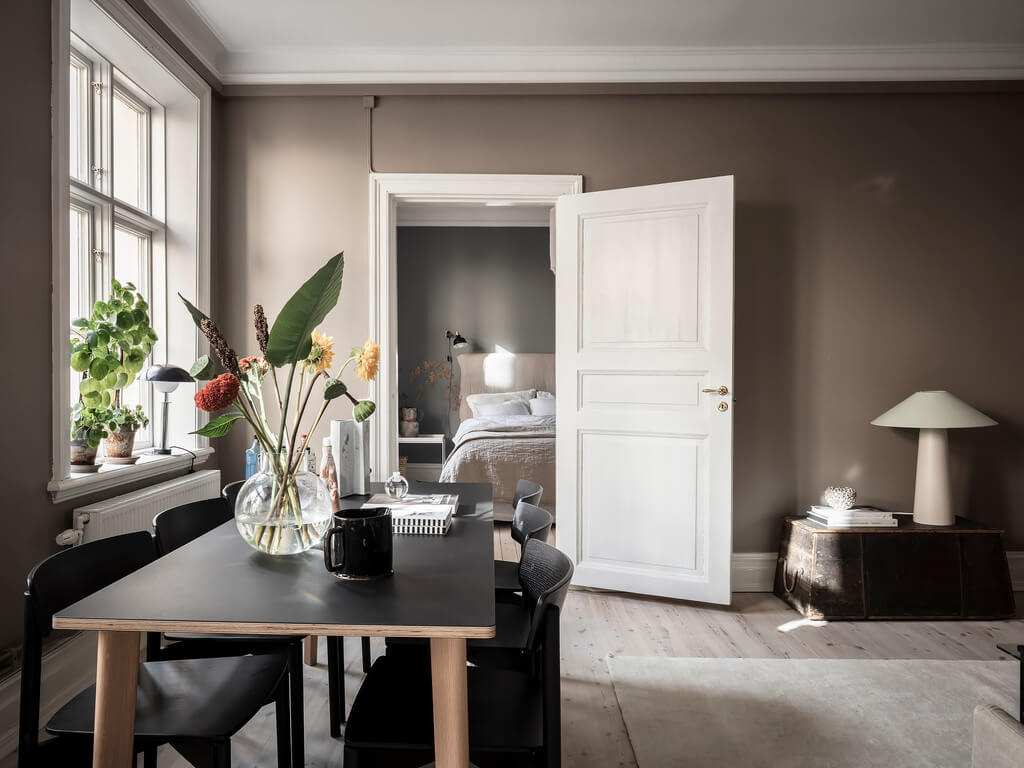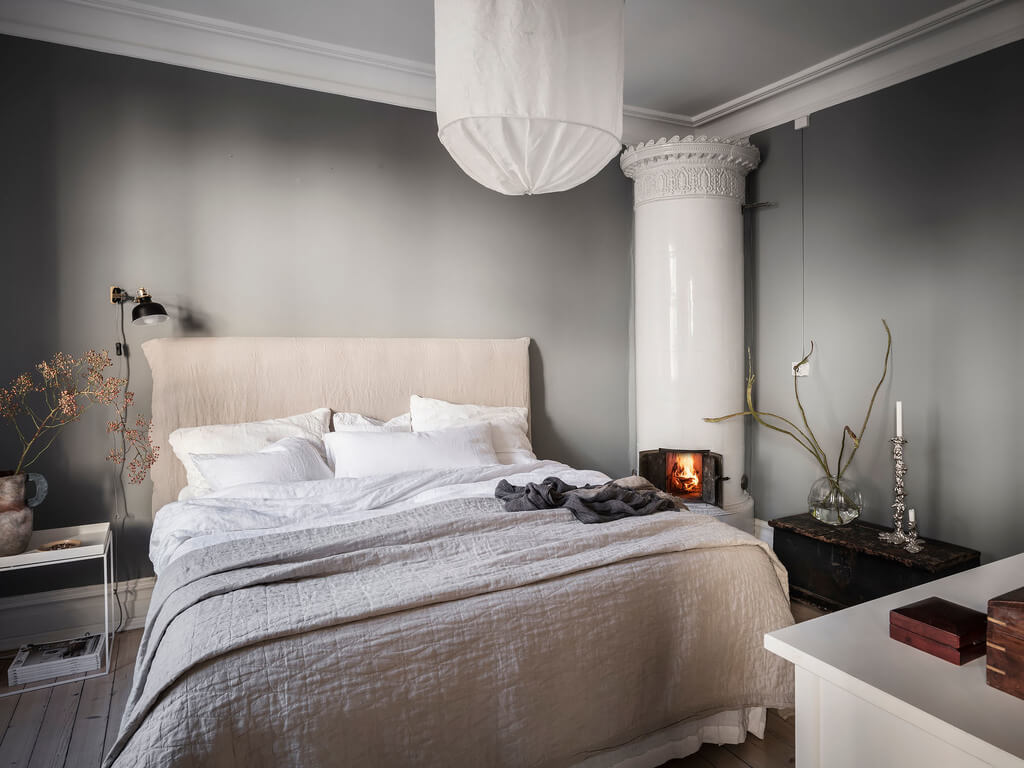 Vintage items are added throughout the home to add character.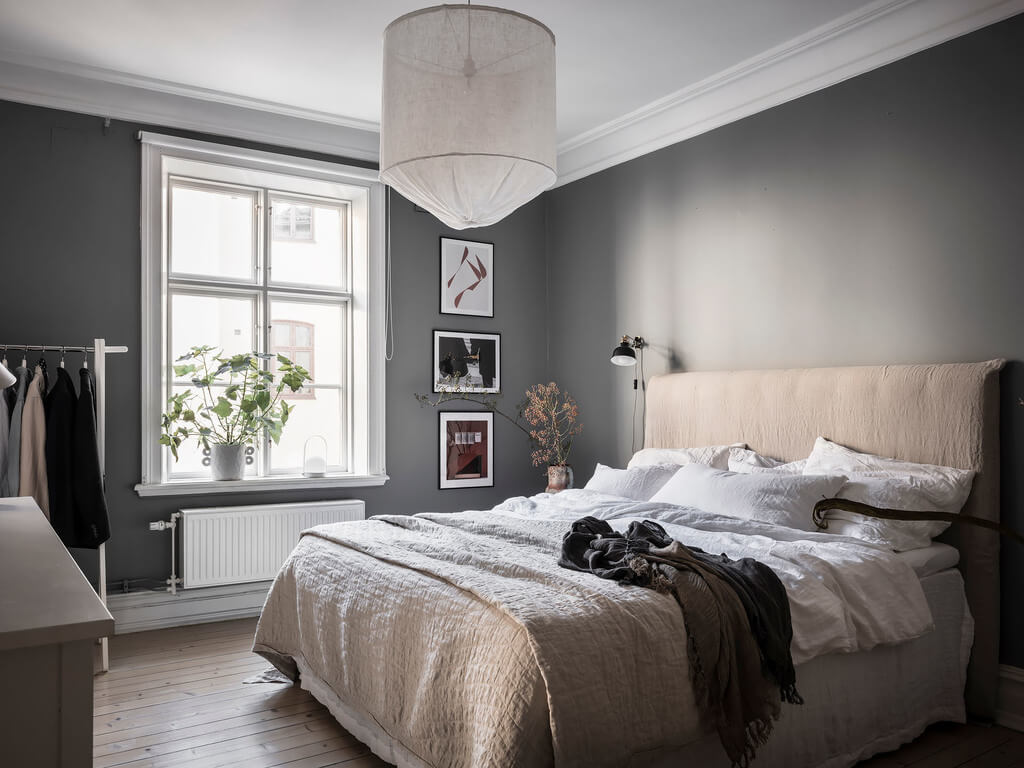 See more homes styled by JosefssonLjung: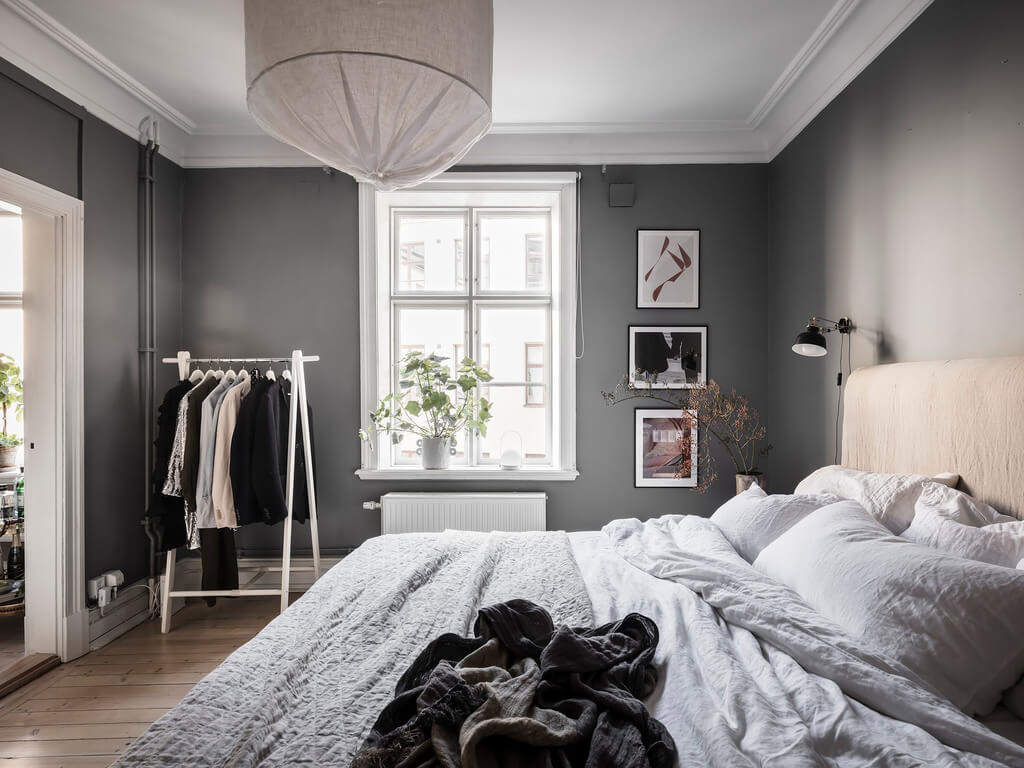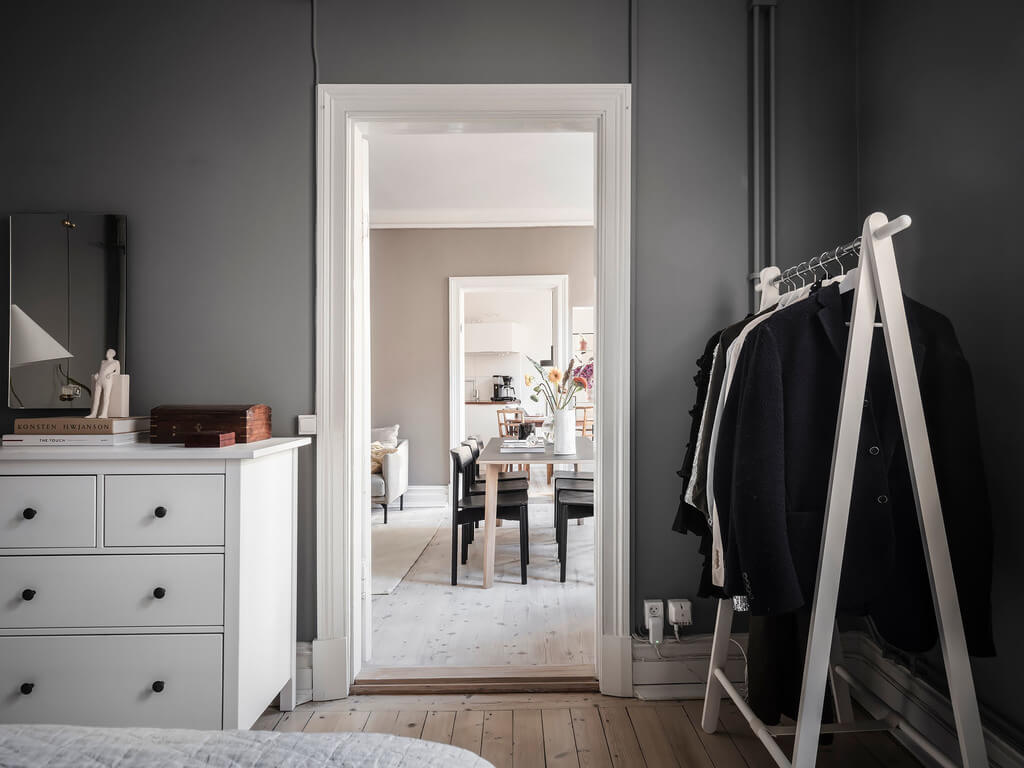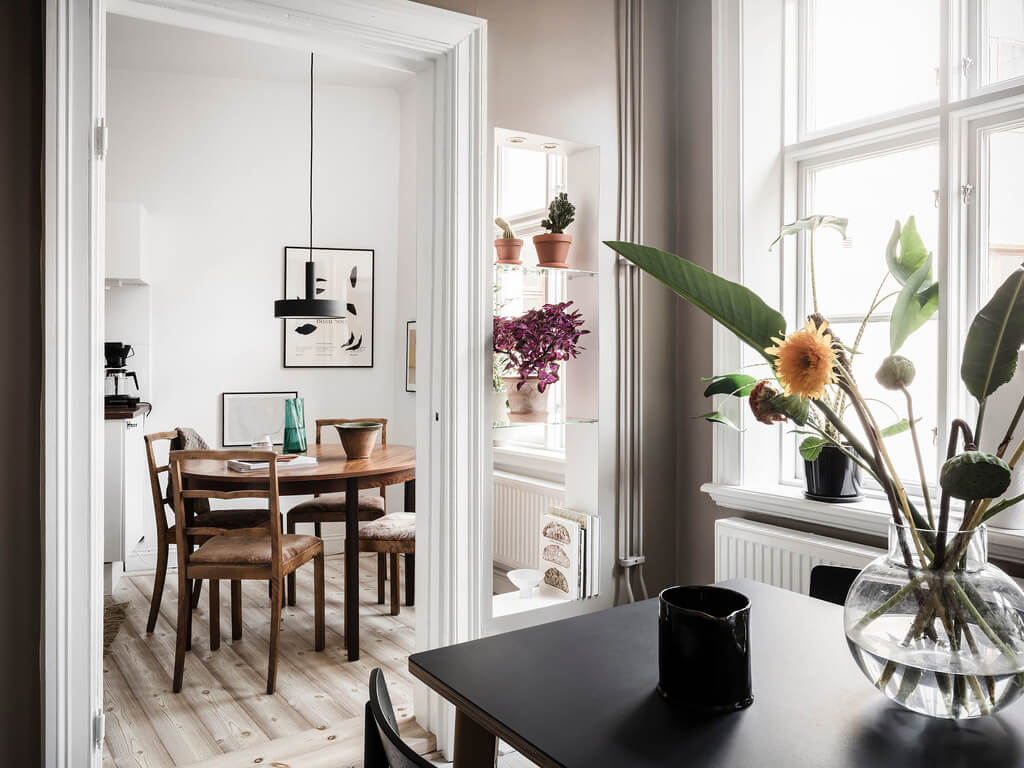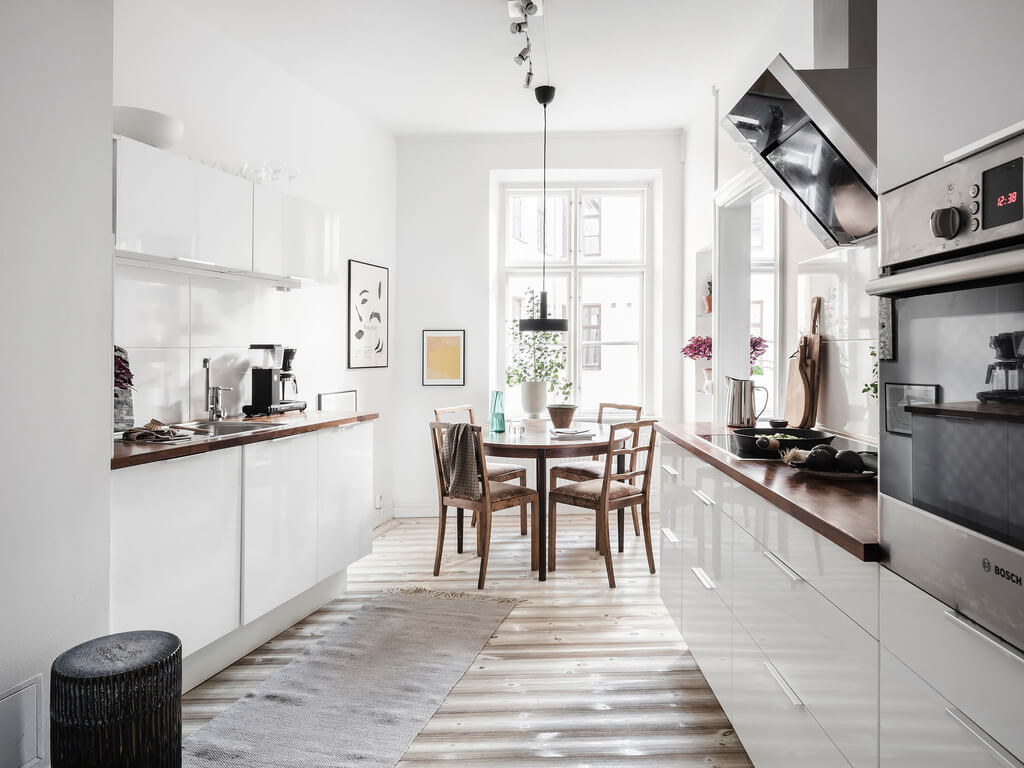 The rest of the house in grey, but the kitchen is an all-white affair. With wooden countertops and a vintage dining area.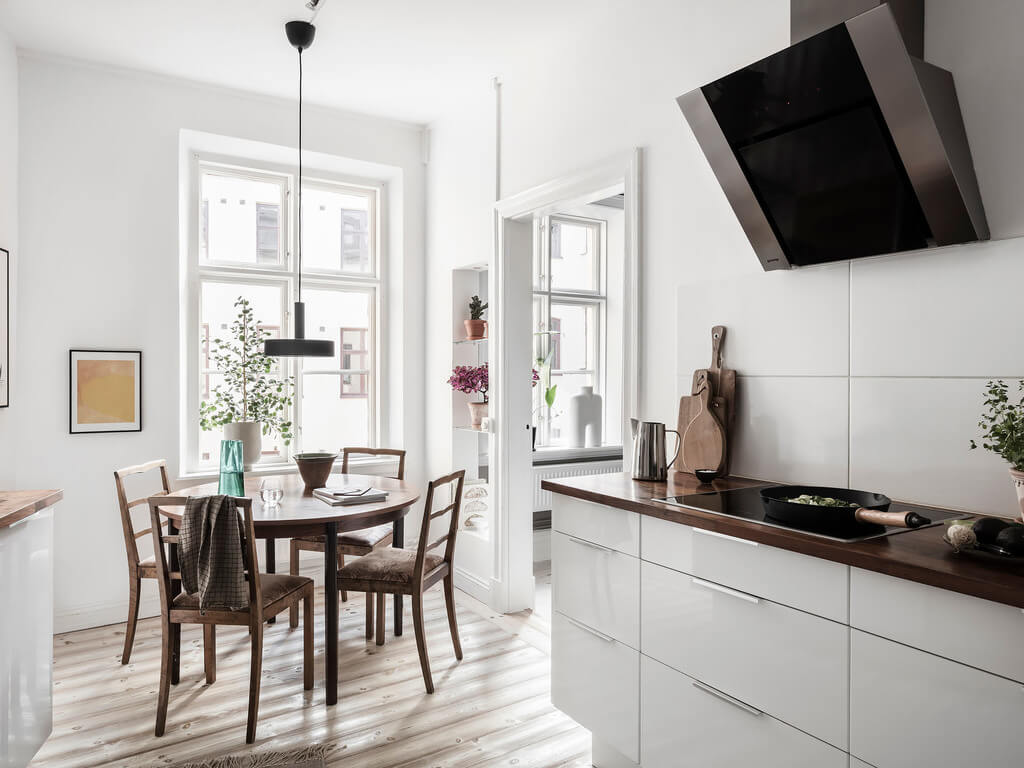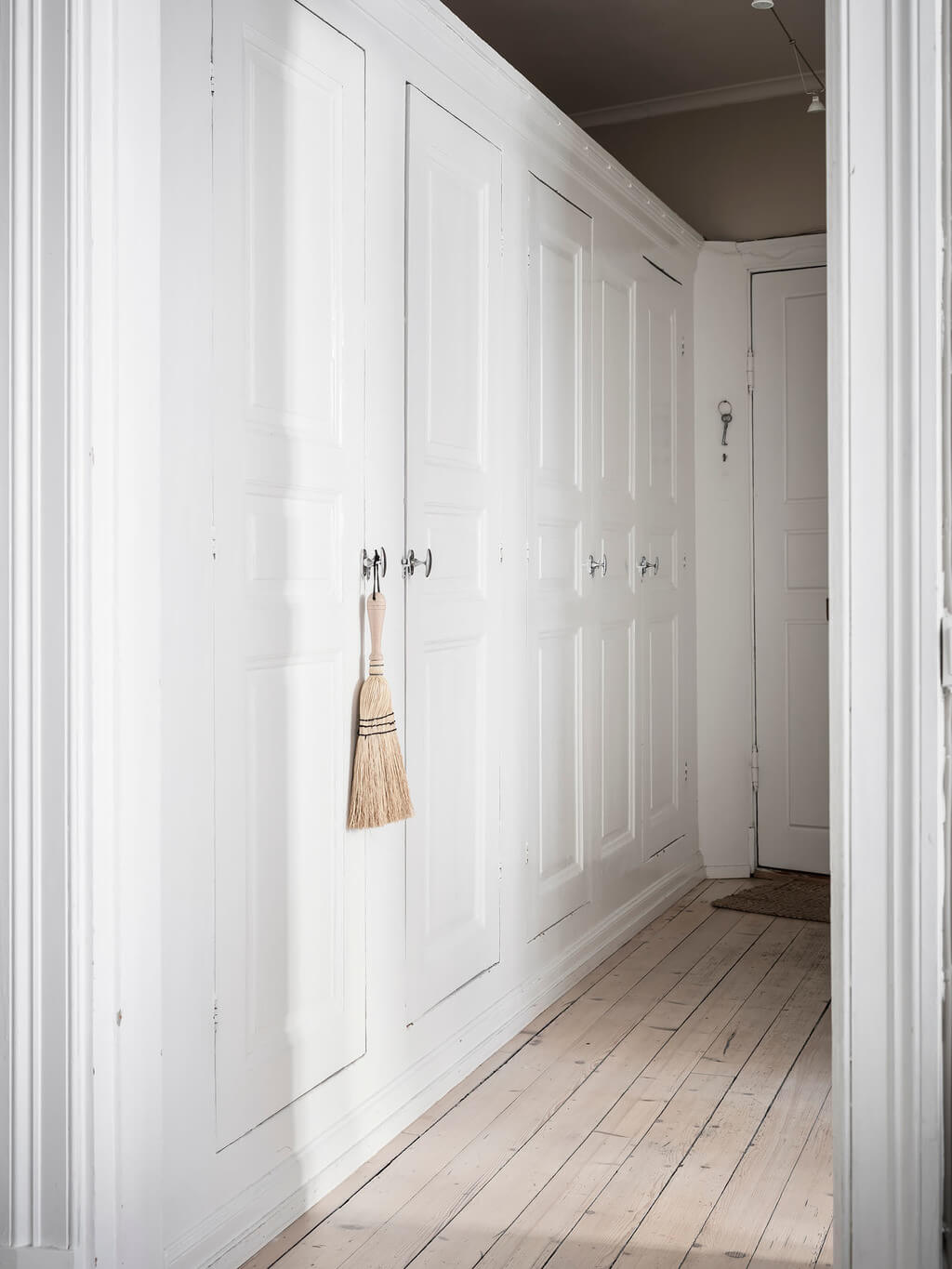 Plenty of storage in the hallway with these built-in cabinets. The ceiling has been painted dark gray for a dramatic look.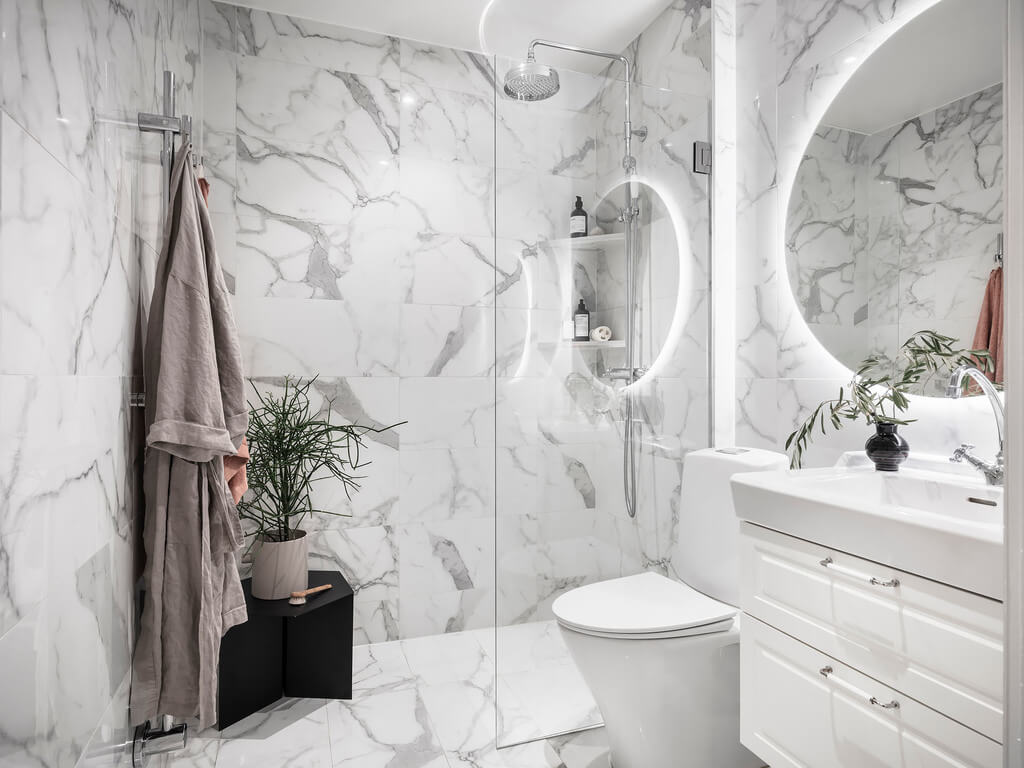 styling by JosefssonLjung & photography by Anders Bergstedt for Entrance Mäkleri