A London Apartment with a Small Blue deVOL Kitchen
On the fourth floor of Sunbury House in London lies a lovely two-bedroom apartment with a small blue deVOL kitchen. The 65 square meters apartment has large original sash windows that let in plenty of natural light, creating beautiful light rooms.
The serene interiors have a warm atmosphere thanks to the beautiful wooden floors. The original pine floorboards have been restored to add a historic and warm touch to all the rooms in the house.
The warm wooden floorboards are combined with a light color scheme on the walls, which results in serene rooms that are a joy to spend time in.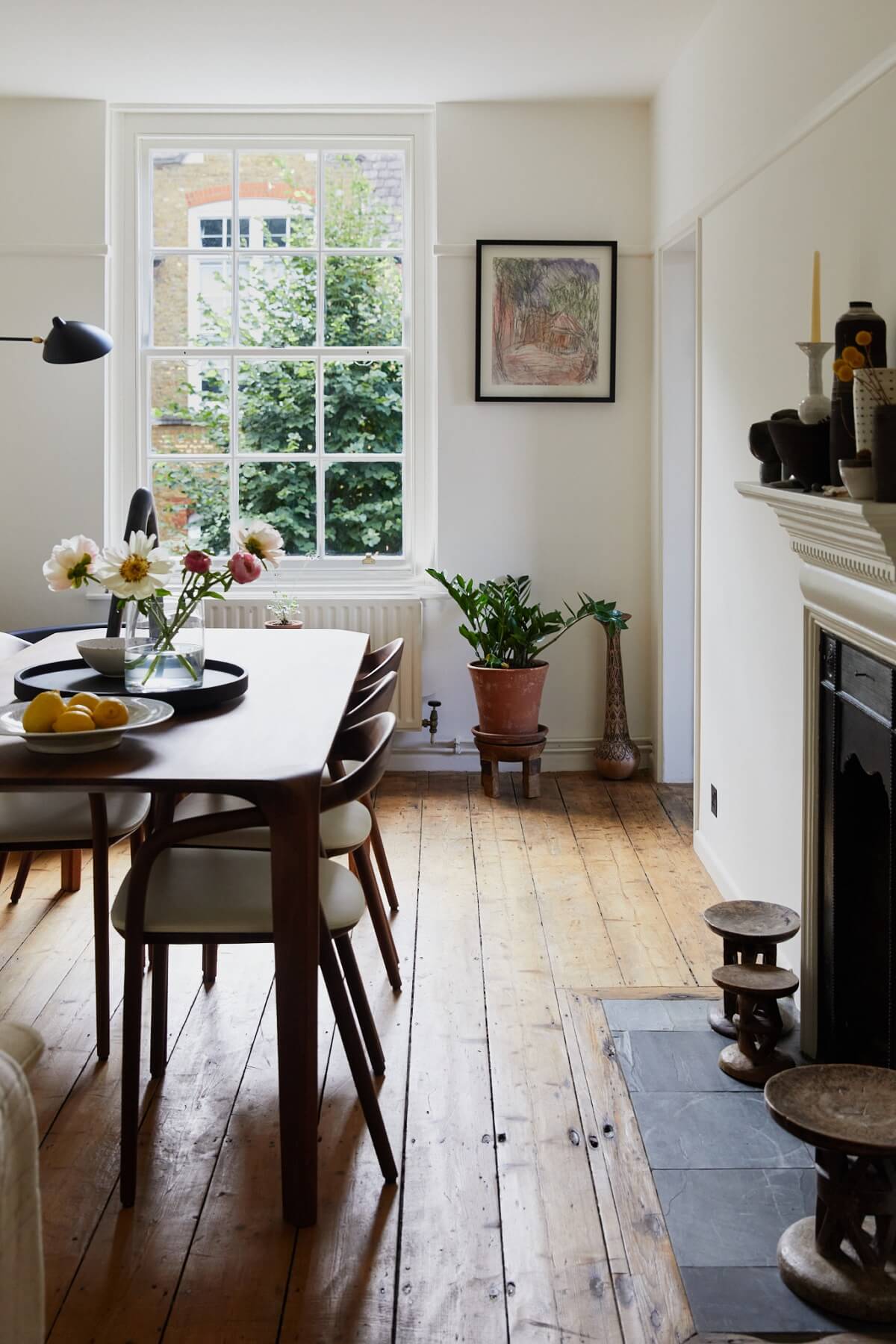 The room has a modest living room where the current owners placed a large dining table in its center.
The room has an original cast-iron fireplace with an intricately carved mantle and slate hearth that add a touch of character to the space. The dark color makes the fireplace stand out in the otherwise light-colored room.
From the living room, you enter the kitchen. The kitchen room has an awkward layout, but the designers of deVOL Kitchens turned this space into a beautiful and practical kitchen.
The deVOL cabinets are painted in a dark blue hue and combined with a glossy marble worktop and solid brass fittings.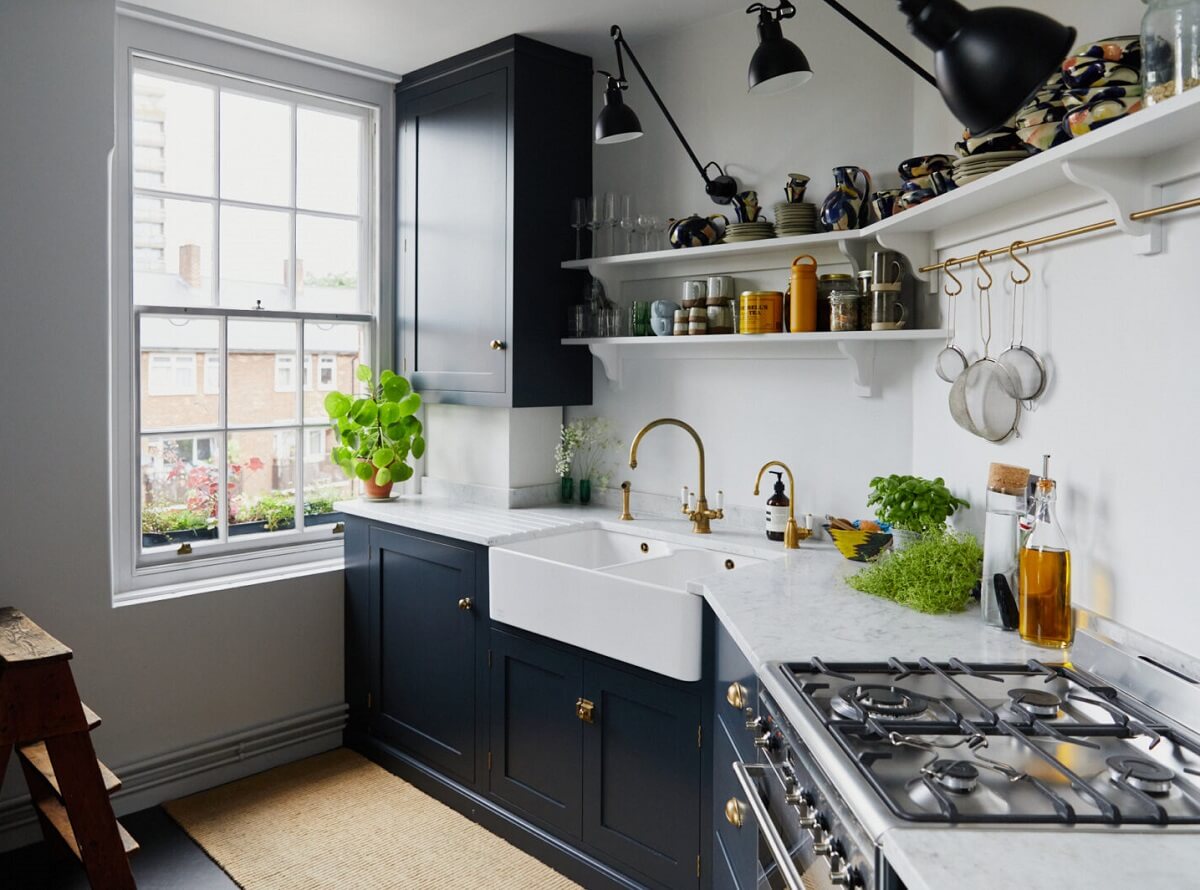 The kitchen has a corner position, so it has two large windows that flood the room with light and give a view of the communal garden.
The main bedroom is painted in a neutral palette by Farrow and Ball. This room also has a large original sash window and the yellow curtain adds a nice color pop to the room.
The main bedroom has stripped wooden flooring that adds a lot of character.
The bathroom is painted in a soothing shade of green that is combined with white subway tiles and a bright yellow rubber floor.
The apartment is currently for sale at Inigo.