Dulux Colour of the Year 2024: Sweet Embrace
Paint company Dulux has announced Sweet Embrace as the Color of the Year 2024. After last year's color, Wild Wonder, Dulux has chosen another light shade as their 2024 color. Sweet Embrace is a pastel pink shade that fills the home with a sense of security.
Sweet Embrace is inspired by soft feathers and evening clouds. It is the perfect shade for creating a calm and welcoming space that so many of us crave.
The Dulux color results from extensive research into worldwide social, design, and consumer trends for 2024. The research shows that we seek a sense of belonging in an uncertain world. We crave places that give us peace and look for moments of joy in everyday experiences.
About Dulux Sweet Embrace
Sweet Embrace is a refined and optimistic color, inspired by the softness of feathers and evening clouds. It is a warm and practical stand-alone shade but also a great base color to combine with many other shades. It is subtle and refined and changes hue in different types of light. It warms north-facing spaces and softens sunlit rooms.
Dulux (named Flexa in some parts of the world) is part of the AkzoNobel brand, and their color experts, together with international design professionals, have identified three trends that will influence how we live in the coming years.
"Now that society is in such flux, we are re-evaluating how we interact with the world, at home, we create our own 'special place' where our relationships and personal memories find a place. Our Color of the Year, Sweet Embrace, and the three complementary color palettes help to adapt our environment to the times in which we live and give a sense of stability and joy." Says Heleen van Gent, Creative Director of AkzoNobel's Global Aesthetic Center
Dulux Sweet Embrace Color Palettes
Three decorative color palettes have been designed around Sweet Embrace to help you choose trendy and harmonious wall colors that reflect your unique personality.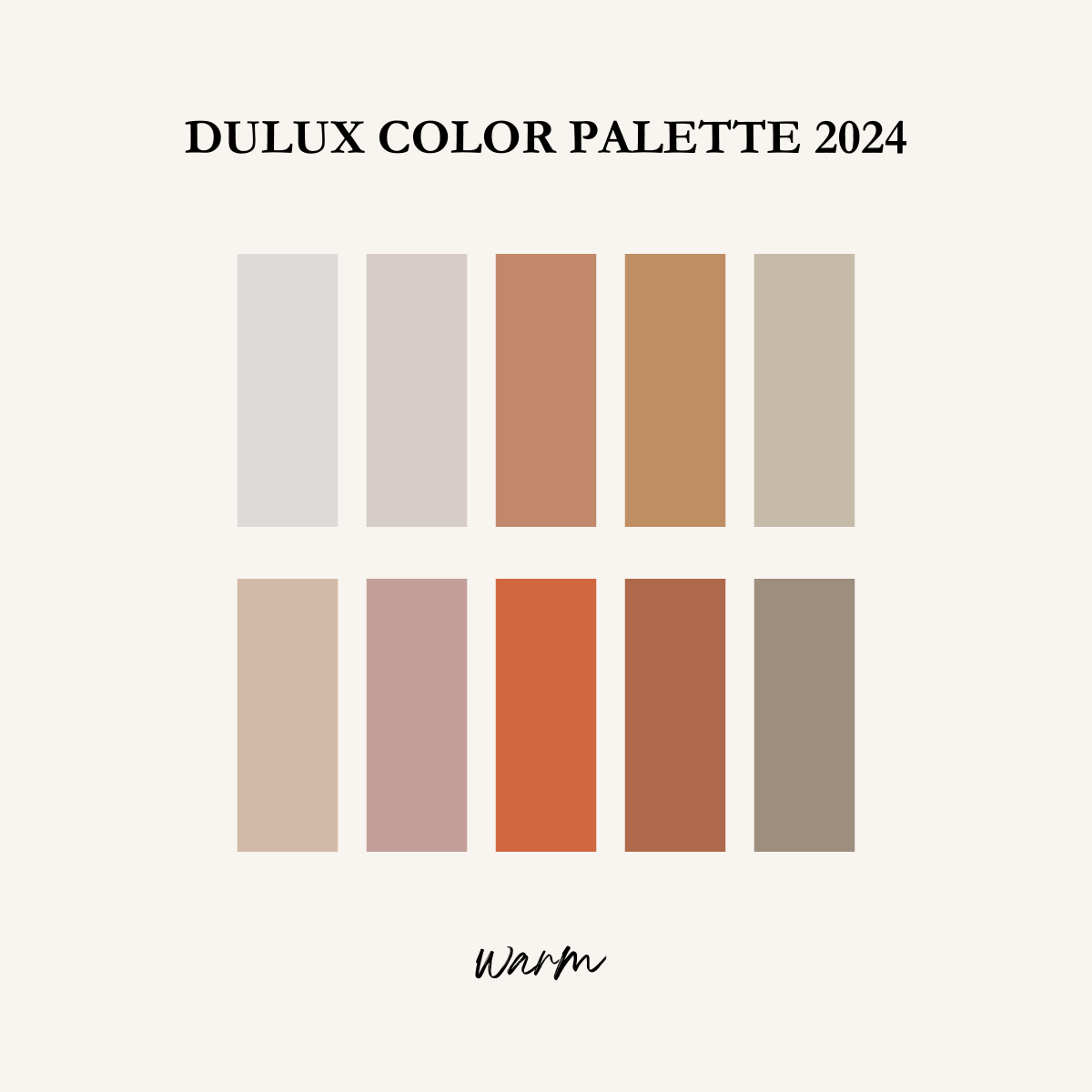 The Warm Color Palette
This color palette reminds you of home, a place that feels comfortable and safe. The warm palette combines shades of stone, earth, and clay.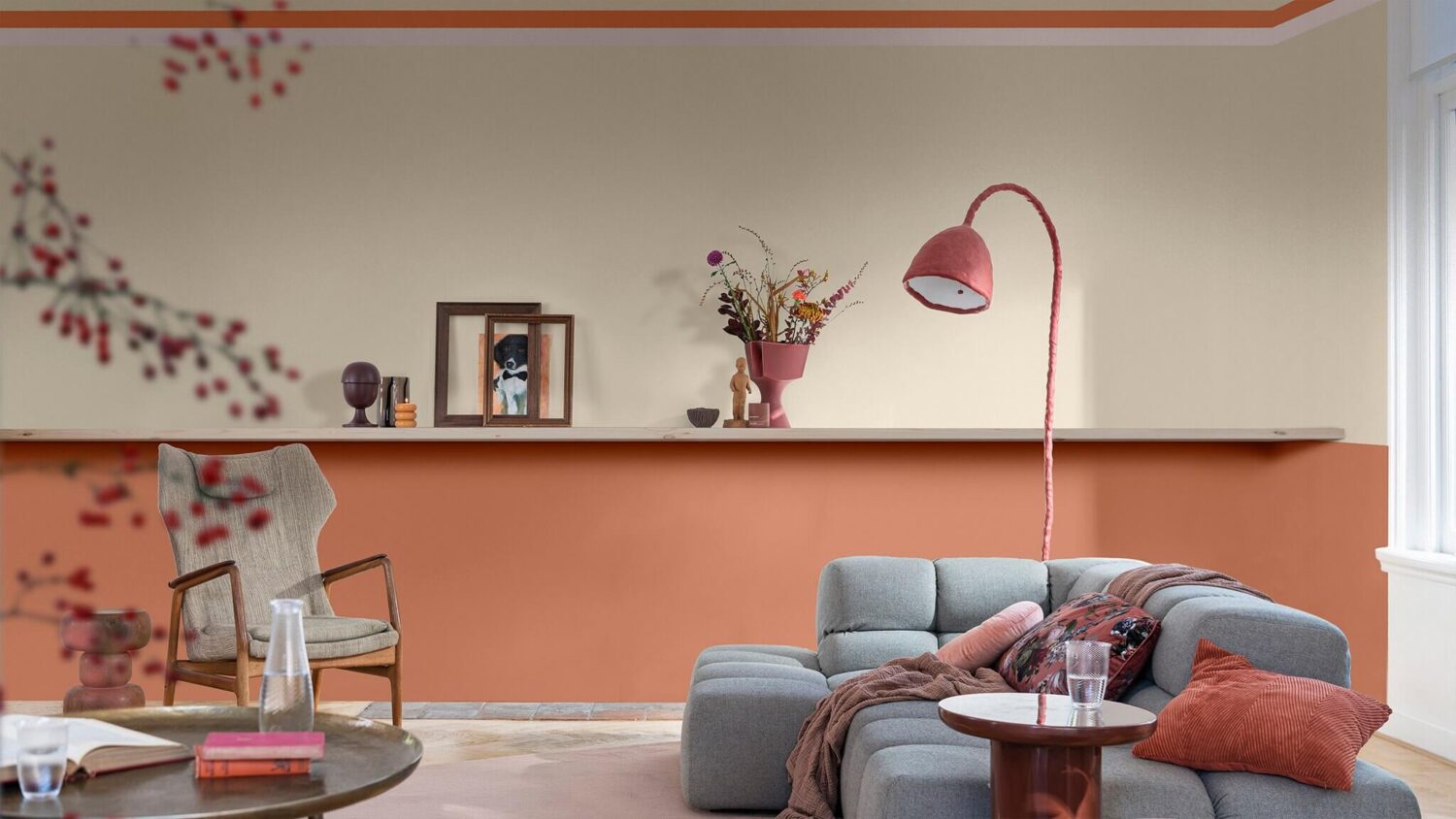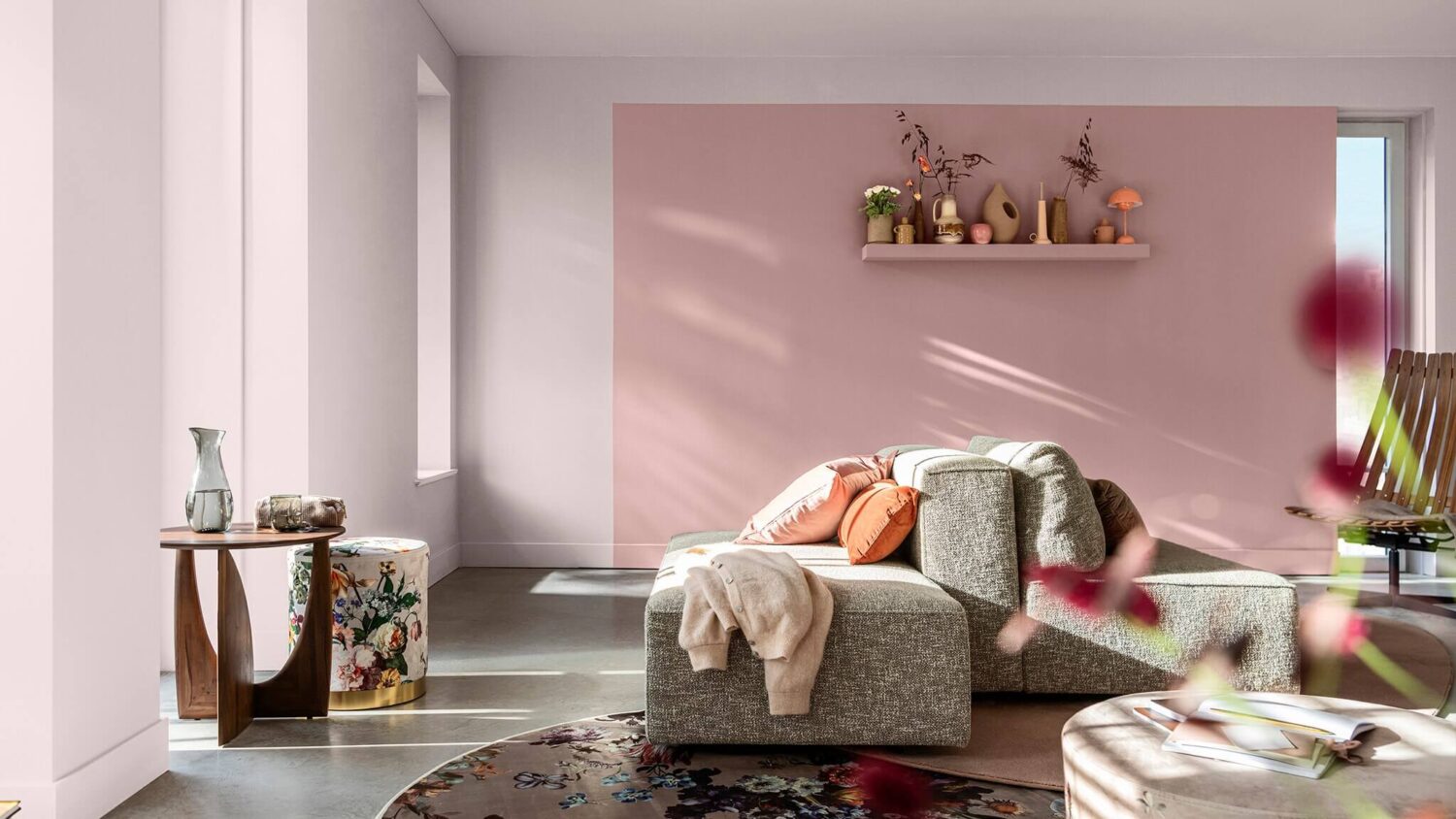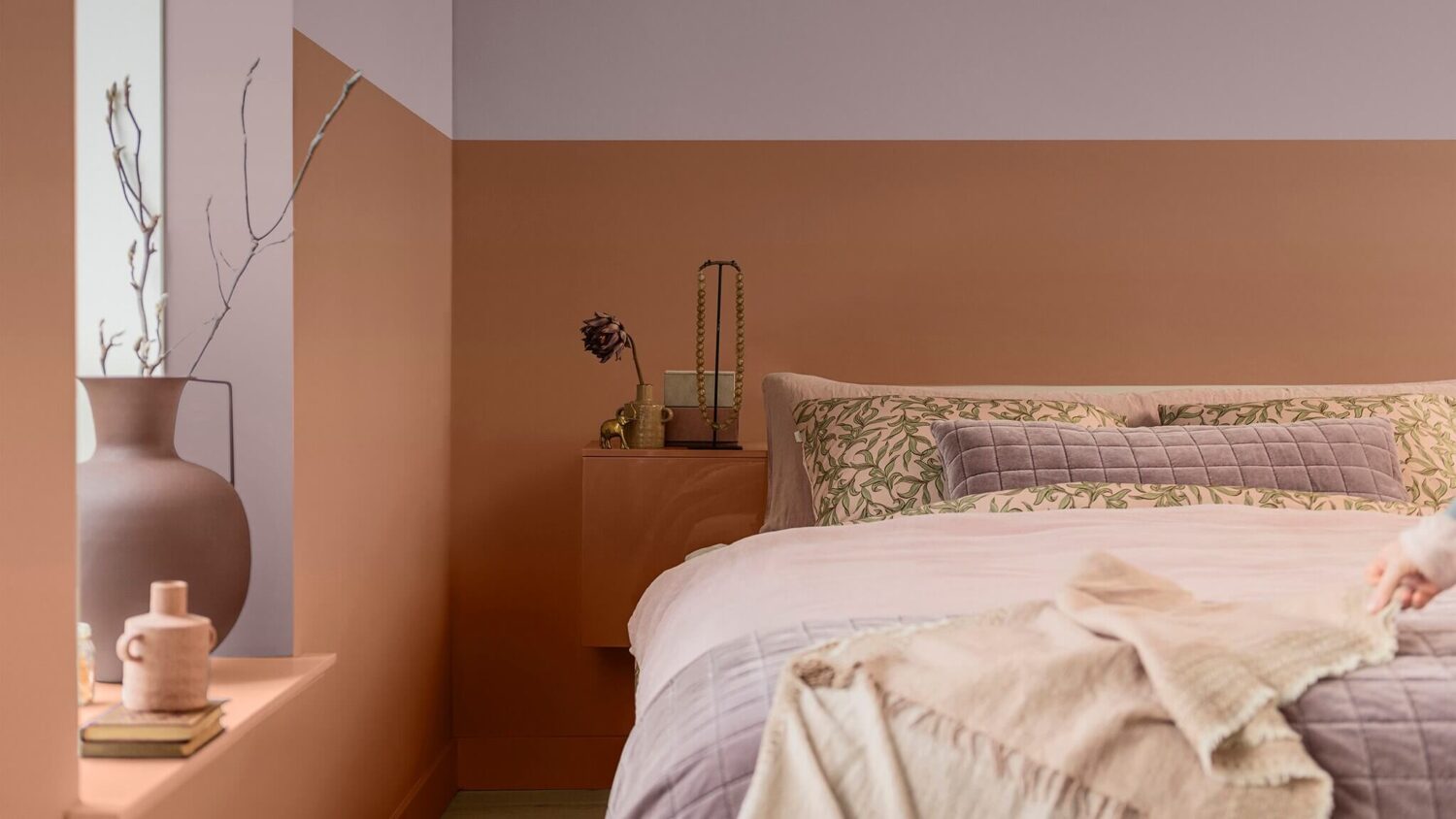 The Calm Color Palette
This color palette evokes thoughts of nature and the essence of life by bringing together the soft greens and blues of the forest and the sea.
The Uplifting Color Palette
This color palette puts a smile on your face with dreamy lilac tones and modern yellow shades.
Dulux Sweet Embrace Interior Inspiration
The pastel pink hue can be used as a light, colorful neutral in any room. Or you can use it as a subtle color accent. The soft hue works in any room of the house, from a sweet living room to a calming bathroom.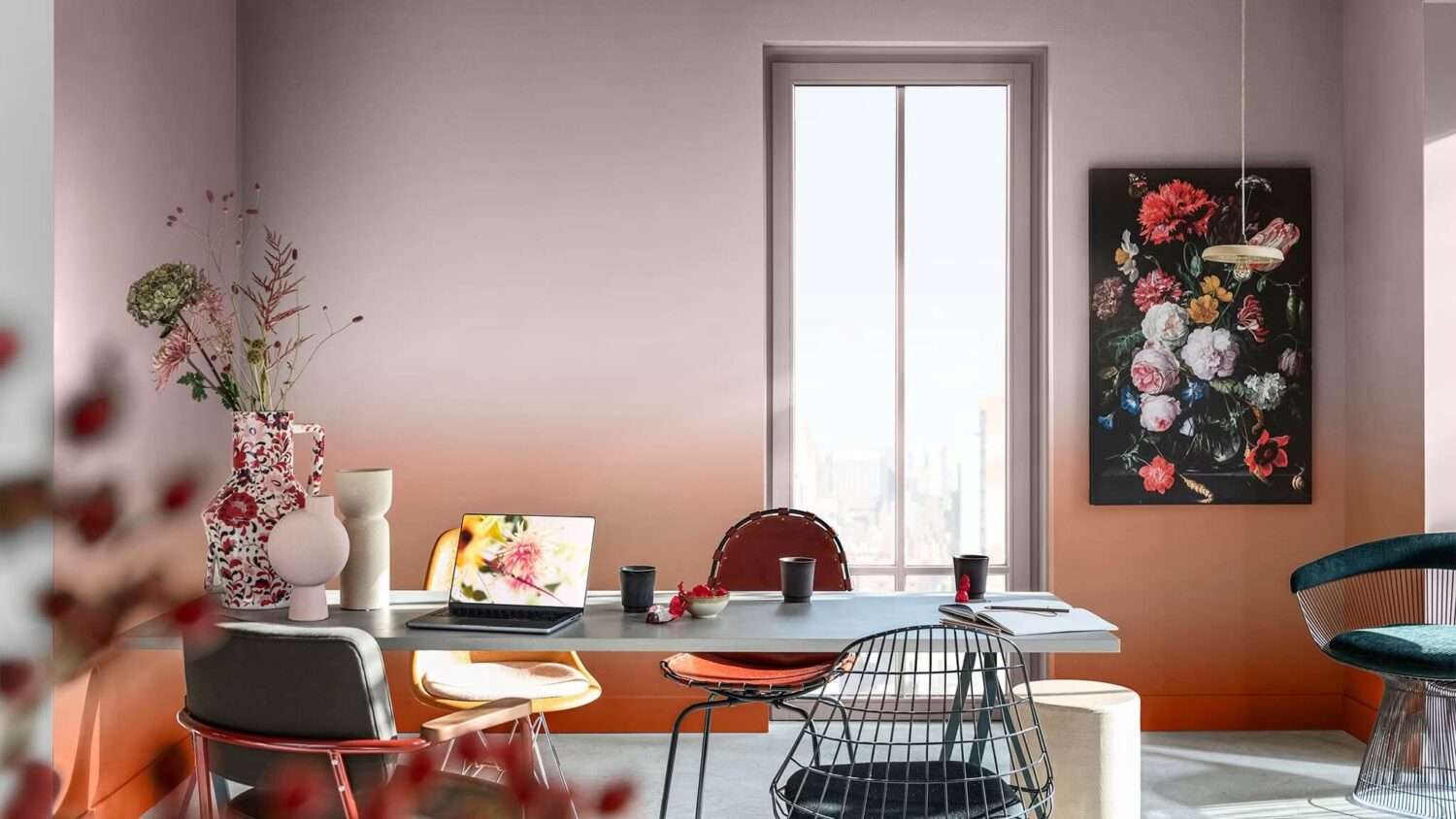 Make Your Workplace Cozy
We want every part of our home to feel familiar and comfortable. The worldly earth tones in the warm color story create the ideal background. Here, red-orange and Sweet Embrace have been used for an ombre effect that embraces you with softness.
Create a Soothing Kitchen
With the right colors, even a busy kitchen can feel calming. The calm color story is composed of natural green and blue tones that give a room a calm and smooth appearance. Two dark green shades set the tone here, and Sweet Embrace adds warmth.
Choose a Cheerful Bedroom
By mixing dreamy lilac and yellow tones, the cheerful color story creates a pleasant and friendly backdrop without overwhelming the room. Here, a soft ocher with the backdrop of Sweet Embrace, the Dulux Color of the Year 2024, provides some extra warmth in the sleeping area.
Four Looks for a Home Office
Sweet Embrace and easy-to-use palettes give you the flexibility to create a range of different color schemes for a home workplace. With more of us working from home than ever before, creating a home workplace where we feel comfortable is at the top of the agenda.
Sweet Embrace is the ideal starting point for any decorative color scheme. It looks fantastic on its own, adding warmth and softness to any home workplace, but it also acts as a base color for a range of other shades.
Soft and Optimistic
Do you want a design with only one color? Then, extend Sweet Embrace to the ceiling to emphasize the cozy, embracing feeling.
Warm and Earthy
The Dulux warm color story is about coziness. A combination of Sweet Embrace™ and an earthy terracotta makes this home office in the hallway look inviting.
Simplicity and Tranquility
Balancing Sweet Embrace with fresh, nature-inspired hues from the calm color story helps you create a colorful contrast that doesn't overpower the space.
Fun and Cheerful
When combined with Dulux Sweet Embrace, the dreamy shades in the Dulux cheerful color story will help make this space cheerful and invigorating. This two-tone wall provides a subtle and inviting backdrop for a home office.
How do you feel about Dulux Sweet Embrace? Is it a color that you would use in your home?
More color inspiration for 2024
Dulux has also released a color forecast for 2024. These color trends reflect an inner desire for positivity and home spaces that nurture. For an overview of every Color of the Year 2024, you can read the Color Trends 2024 article.