A London Home with Moody Rooms and a Pink Kitchen
In the heart of Bellenden Village in London stands a beautiful home with moody rooms, high ceilings, and a pink kitchen.
The semi-detached house has recently been renovated. On the ground floor, the indoor walls between the kitchen, dining room, and living room have been removed to create one large flowing living space.
Throughout the home, a moody color scheme has been used which is complimented by pink walls and tiles in the kitchen and pink and purple furnishings and decor in the living room. The result is a wonderful home that feels cozy and inviting.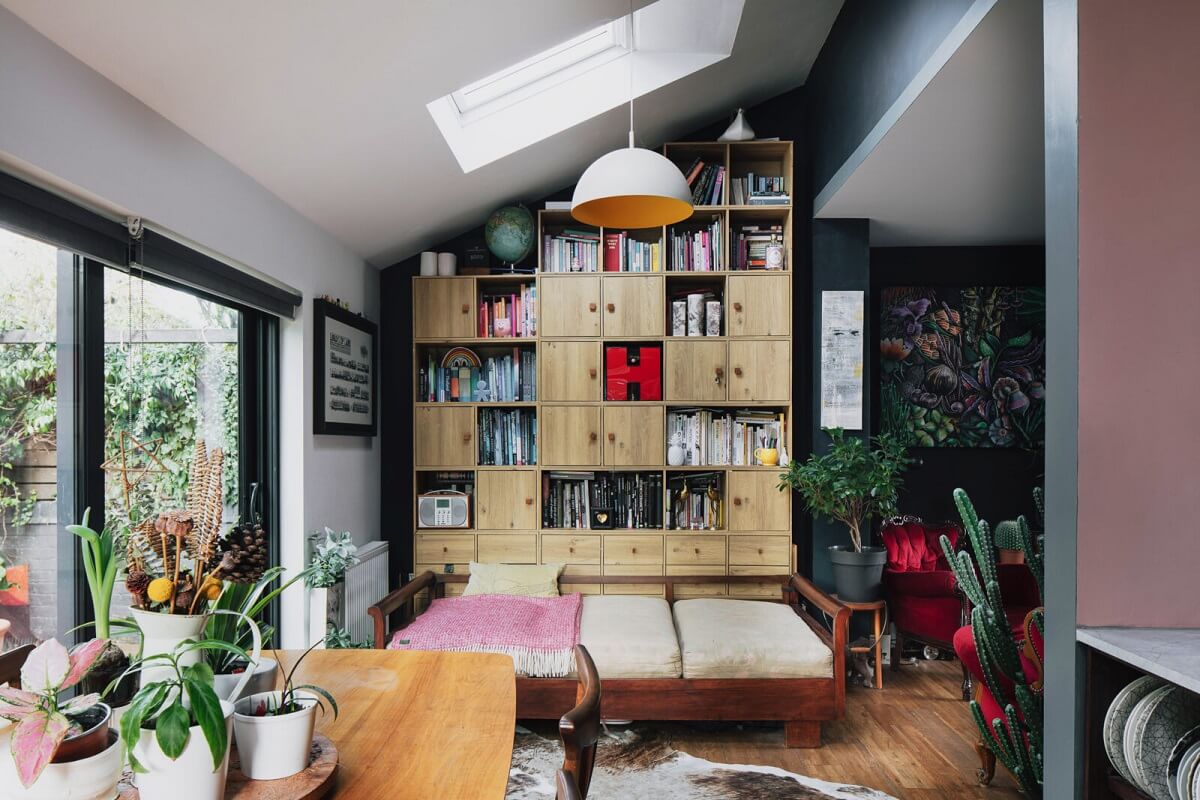 The high slanted ceiling with skylights at the back of the house creates a sense of volume and space in this area that now houses a reading nook with a vintage daybed and the dining area.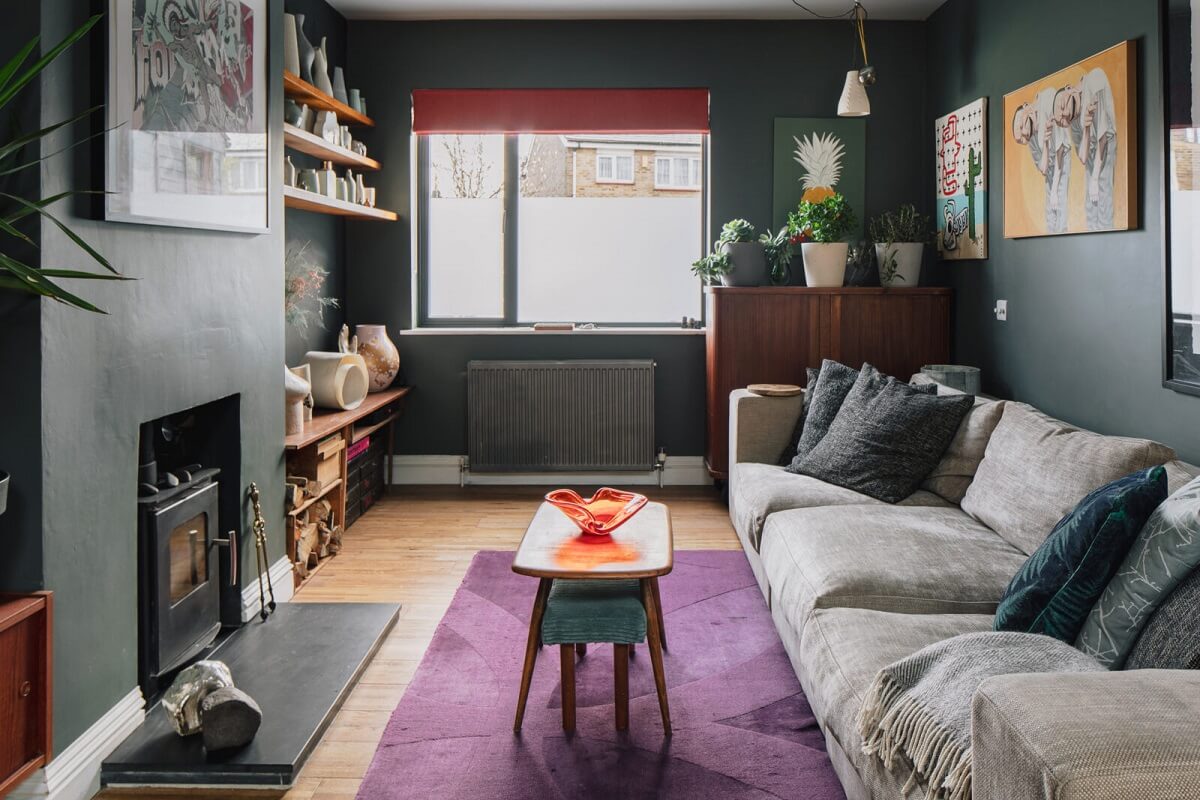 The front of the ground floor houses the sitting room with dark green walls and a wood burner that adds warmth. The dark color on the walls is combined with a purple rug as a lovely color accent.
Bold pink antique chairs add a vibrant color accent to the moody room. If you love this shade of pink, you can take a look the Pantone Color of the Year article, for more hot pink interior inspiration.
Engineered oak flooring runs throughout the ground floor.
The dining area is painted in a dark green shade combined with pale gray. Full height sliding doors connect the room with the garden.
To contrast the moody spaces, the kitchen is painted in a delightful light pink shade. The chalky pink walls are complemented by cool grey cabinetry topped with quartz. Pink glazed trapeze porcelain tiles are used as the backsplash and they add a nice pattern to the room.
The powder room has hand-painted illustrations on the walls, that are a homage to Peckham.
A tall window illuminates the art-filled staircase.
On the first floor are two bedrooms. The master bedroom is painted in a moody forest green that is combined with a large floral artpiece above the bed.
On the other side of the bed they used birch ply cabinetry to add plenty of storage to the room.
The bathroom is painted in a lovely teal shade and has a black clawfoot bath.
A second bedroom is now used as a study. The walls are painted in a dark purple shade and just like the master bedroom, birch ply is used for the cabinets.
The garden wraps around the house, Palms, Fatsia Japonic and Yucca trees surround a neat rectangular lawn.
The home on Bellenden Road is currently for sale at The Modern House