A Modern Oslo Apartment with Custom Furniture and Storage
In Oslo, a one-bedroom apartment is furnished with many custom-made storage solutions in a stylish minimalistic Scandinavian style. The 59-square-meter apartment has an open-plan living space with a generous kitchen and loads of storage in a custom-made cabinet that runs all the way to the hallway.
The apartment is decorated in a light color scheme with walls in beige tones and a light wooden floor that is original to the house and dates back to the 1930s. It's not the only original element in the house because the living room also features the original black wood burner.
The house is designed in a typical sleek Scandinavian style with a stainless steel kitchen, furnishings in natural materials, and carefully selected design pieces.
The apartment isn't very big in terms of square meters but the layout is great. The open plan living space is big enough for a comfortable seating area, dining table, and large kitchen. And because there are no doors between the living room and the hallway (on the left) it feels bigger.
The light color scheme in the flooring and walls also help to create a more spacious feeling room.
Under the television, a custom-made shelf is added to the wall. It's made in the same material as the custom storage cabinets and the desk in the bedroom for a cohesive look.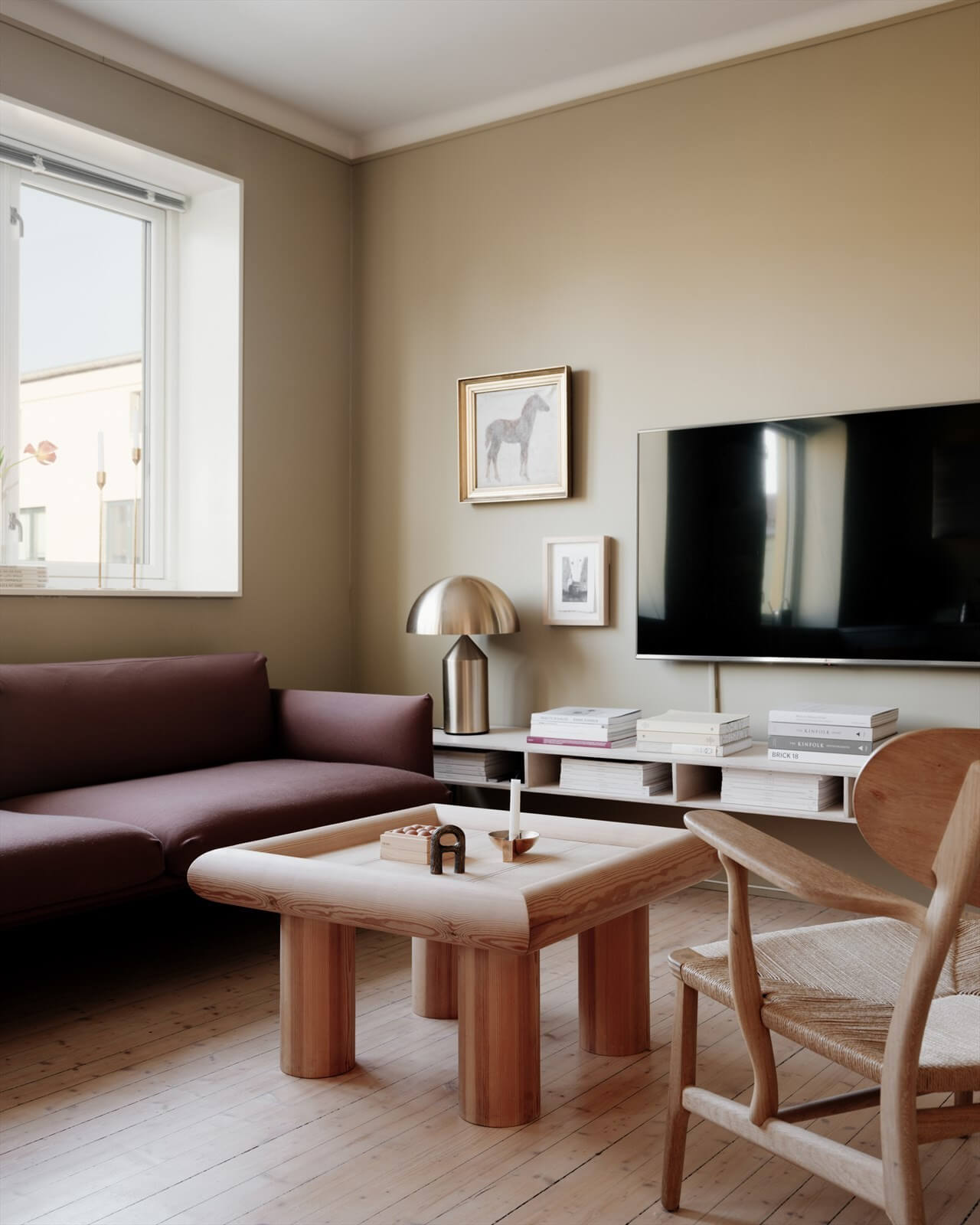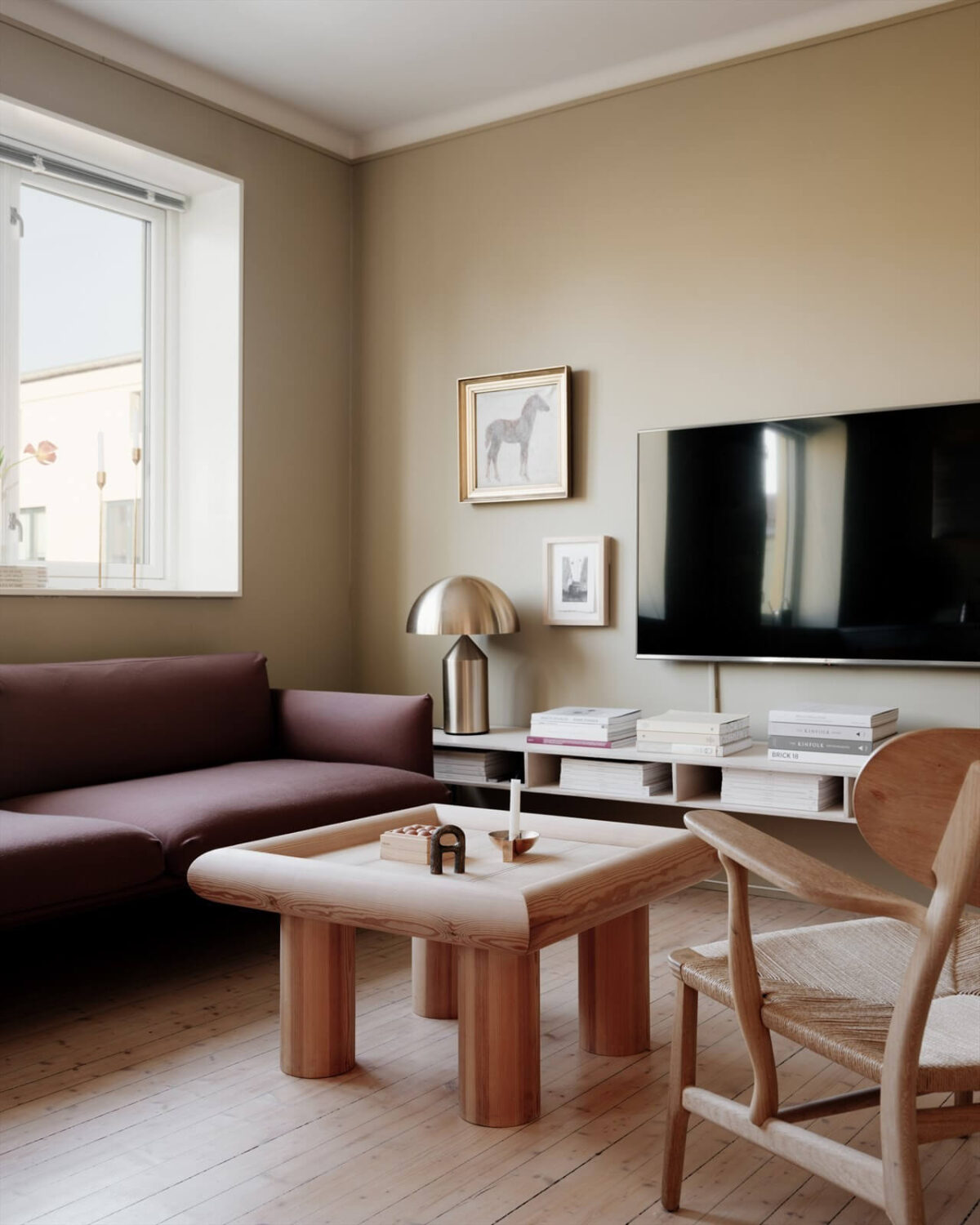 The kitchen is made from IKEA cabinets. The large floor-to-ceiling cabinet starts here in the kitchen and runs along the wall to the hallway.
The bedroom is decorated in a serene color palette with on the right, custom floor to ceiling wardrobes.
The bedroom features a custom-made wall-to-wall desk under the window. Its a simple way to create a bedroom home office.
The hallway is painted in a moody dark gray shade to set itself apartment from the living area. The floor to ceiling cabinets add so much storage to a relatively small home.
photography via Finn