Original Features in a Regency Cottage in London
In the Stockwell Conservation Area in South London stands a row of stuccoed Regency cottages built in the mid-19th century. Today's home tour shows one of these cottages and it's absolutely beautiful.
The cottage has been carefully restored with careful attention to detail and in the restoration process many of the original features have been preserved.
They combined these historic elements with a paired back color scheme of whites and grays. Together with carefully selected materials that fit the history of the house.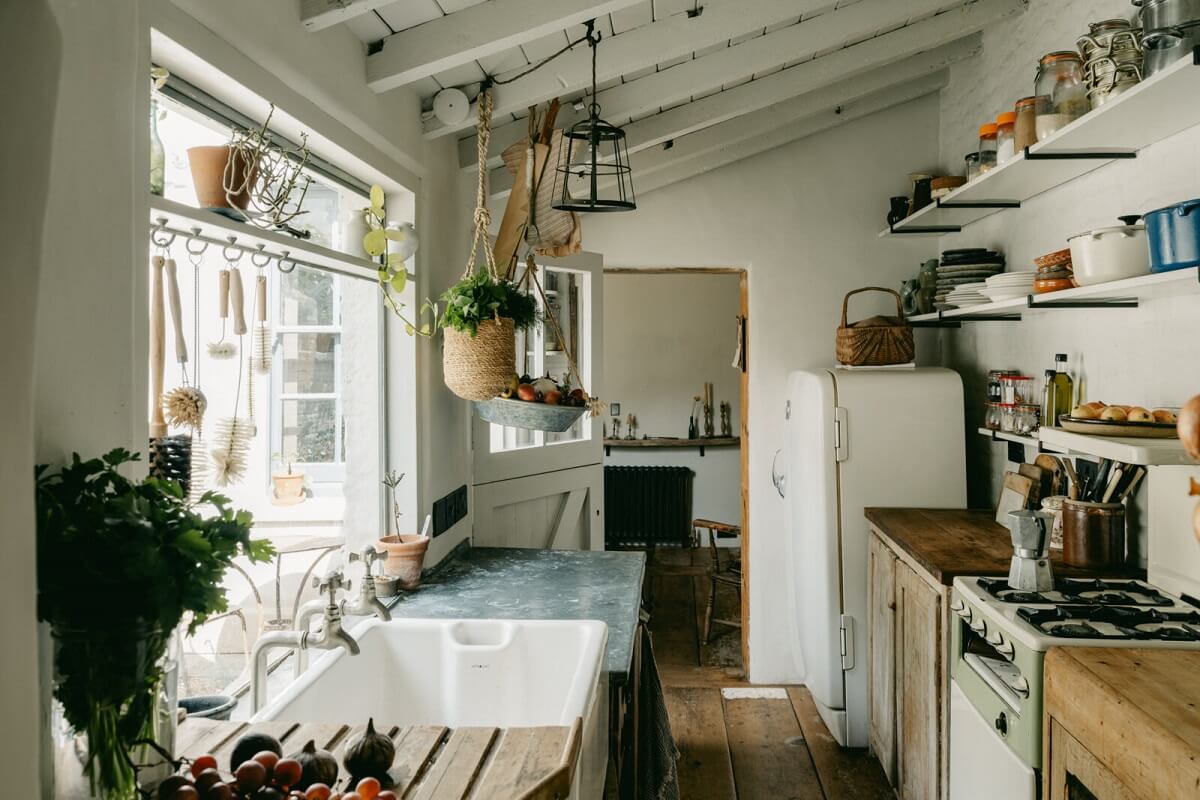 The cottage kitchen is situated at the back of the house with a large window that floods the room with light.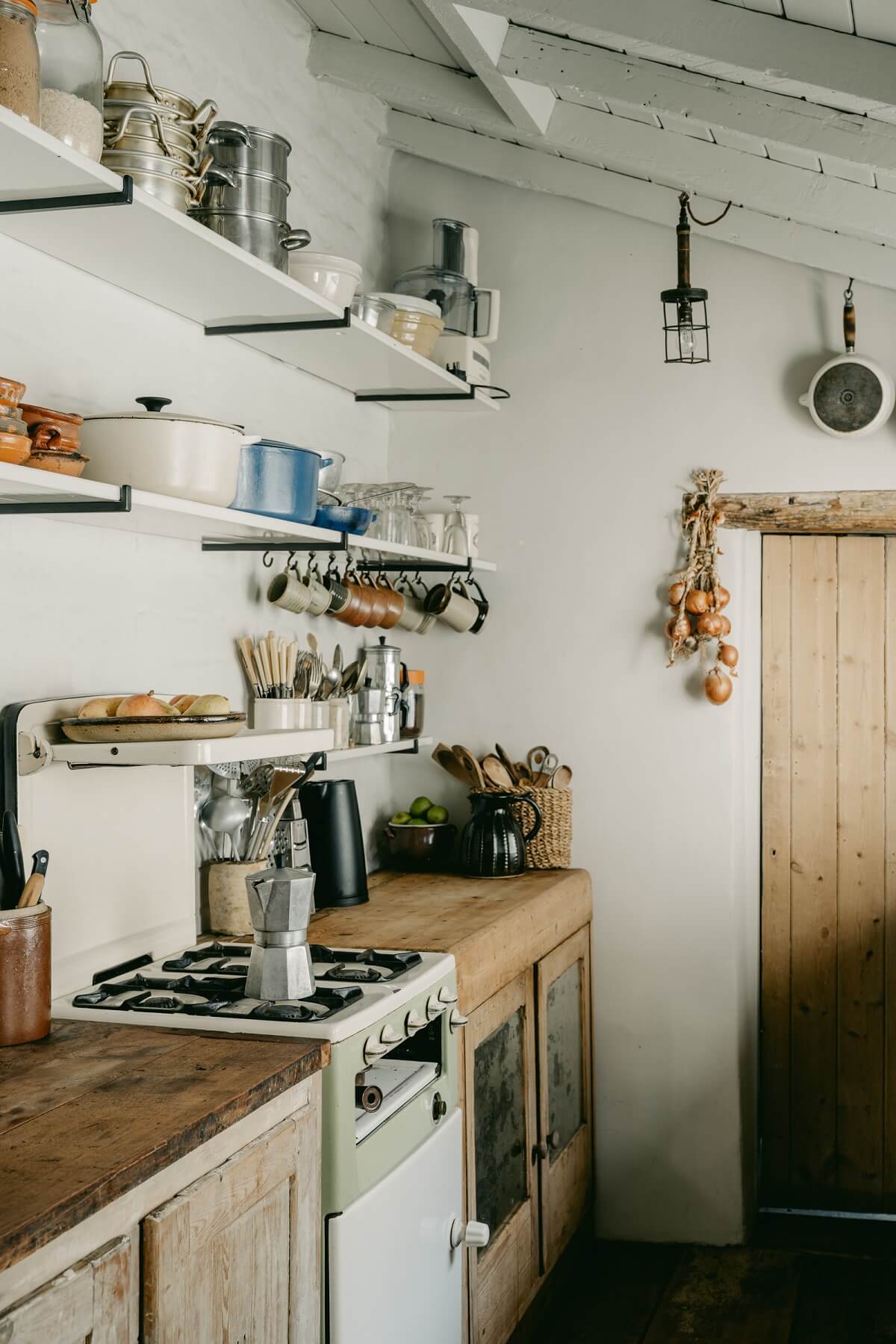 The kitchen has antique cabinets with open shelves that sit under a pitched roof with exposed white painted wooden beams.
There are worktops on both sides, the butler sink is combined with zinc a worktop.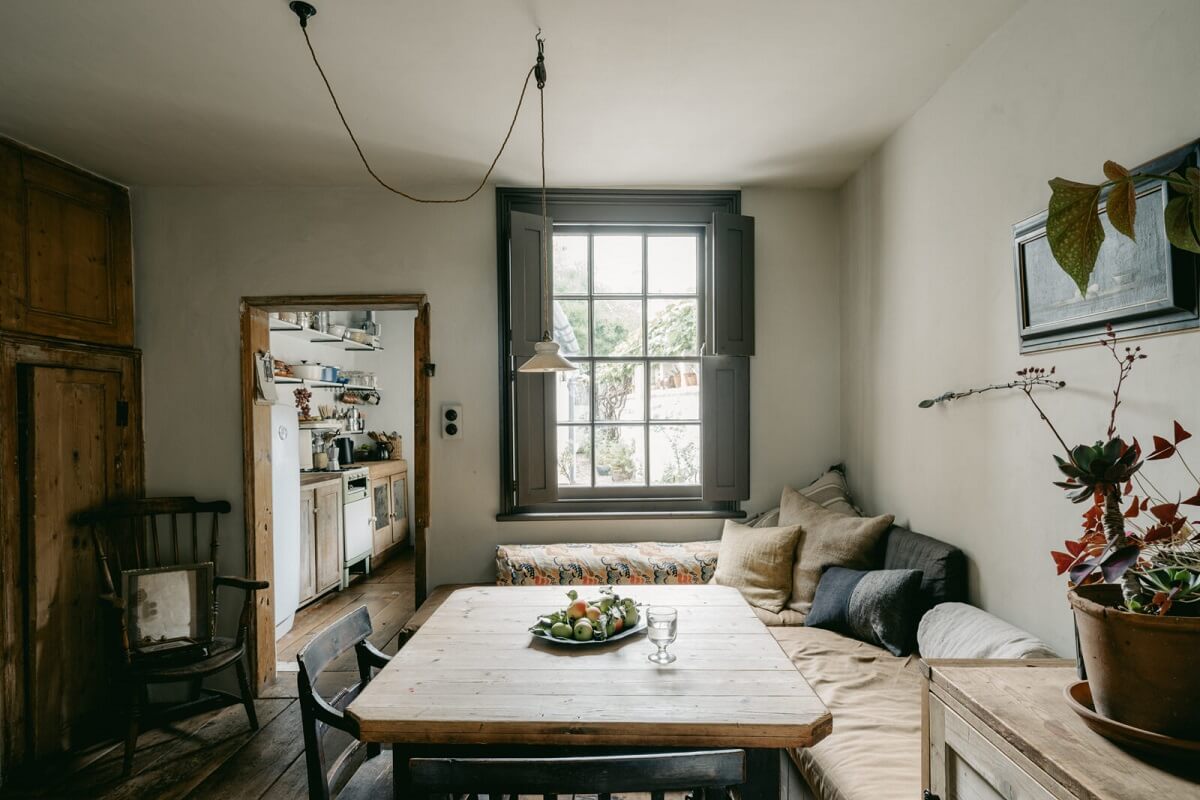 Next to the kitchen lies a cozy dining room with a built-in bench that runs under the window that overlooks the garden.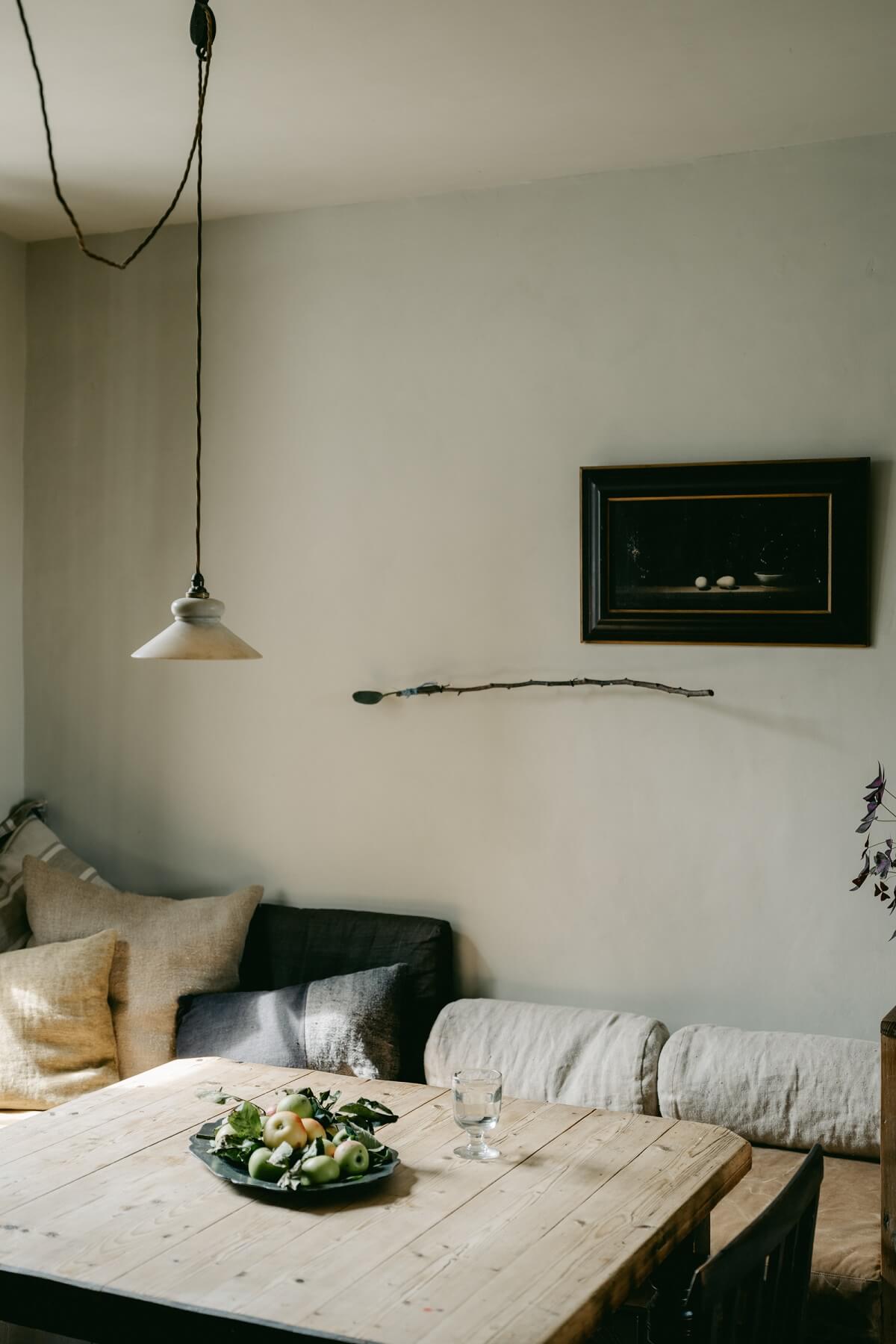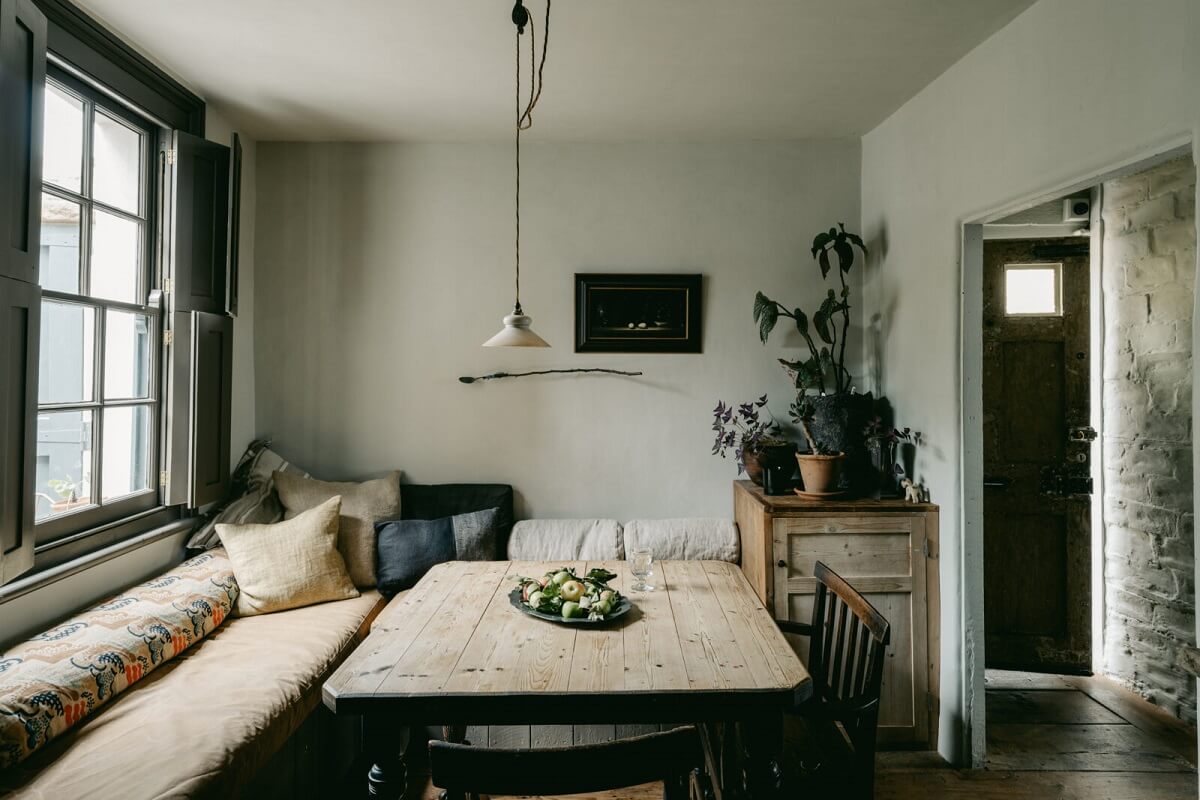 The dining room has a wood burning stove that sits in a brick fireplace. On the right is the original storage cupboard.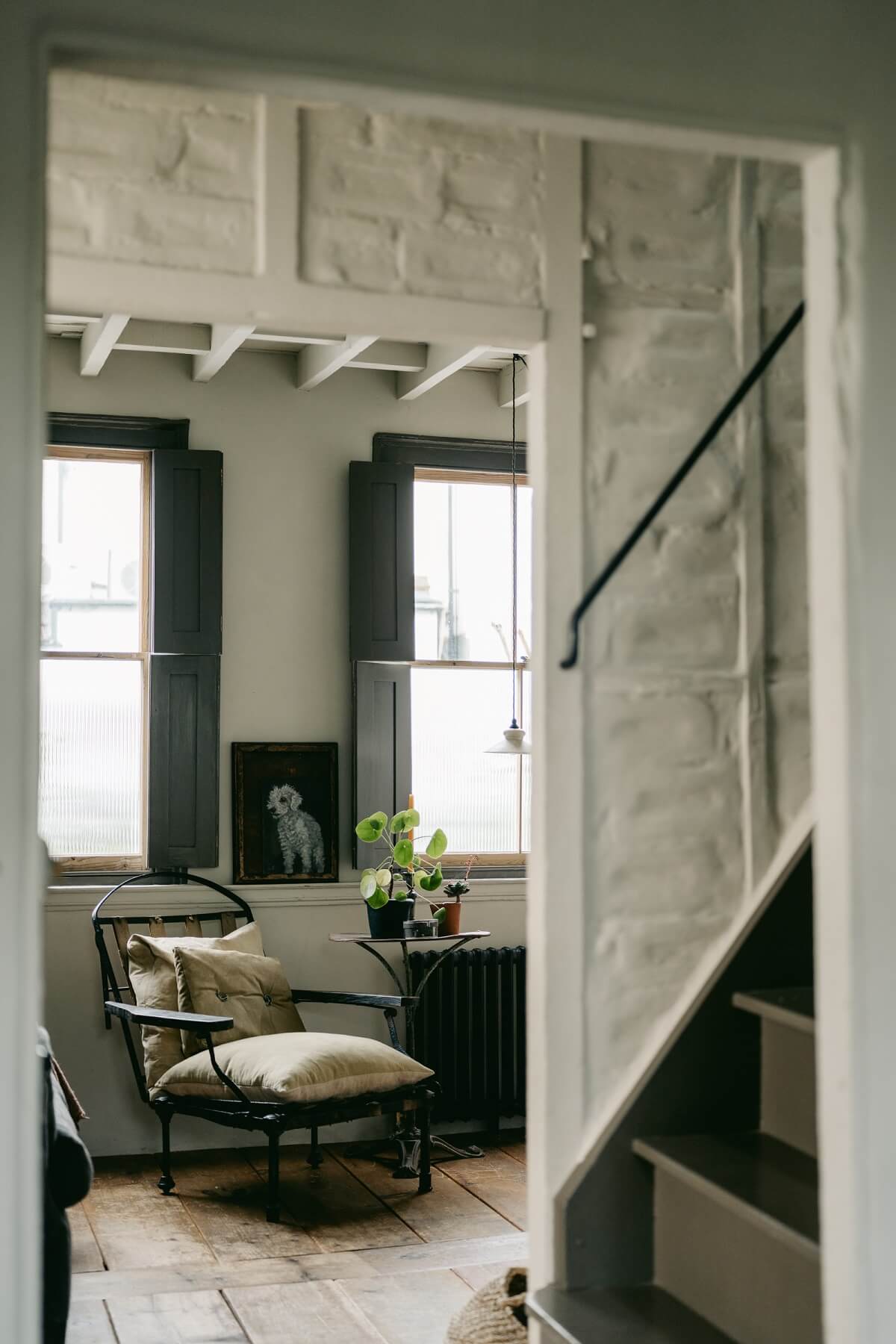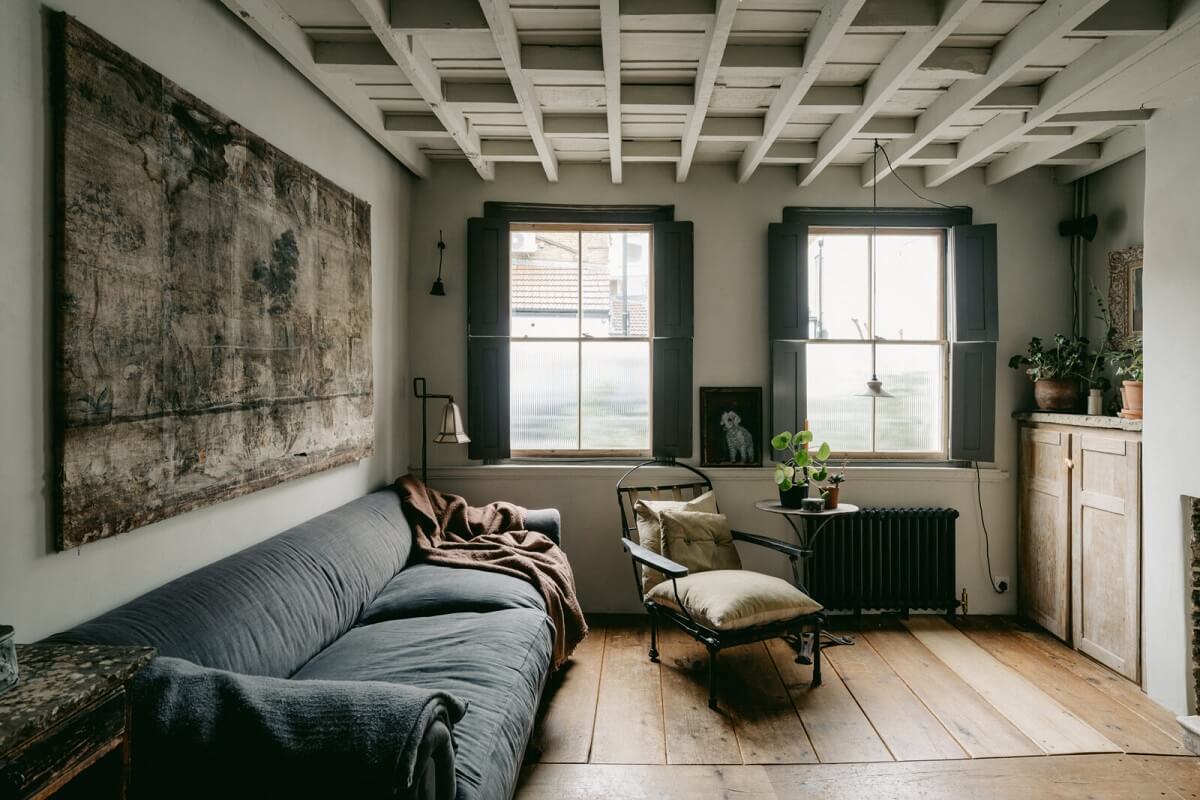 At the front of the house lies the living room where they added dark gray color accents for a cozy touch.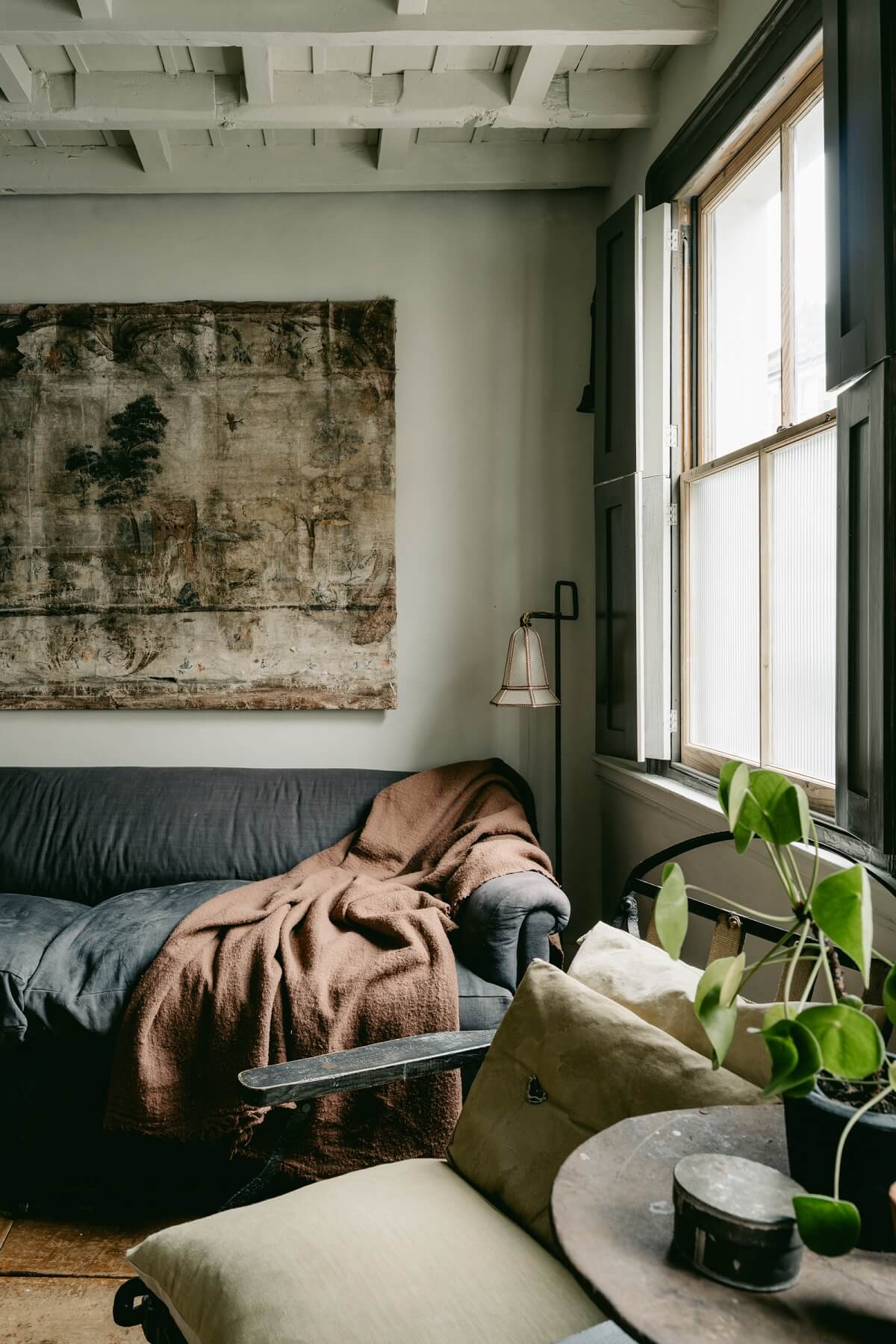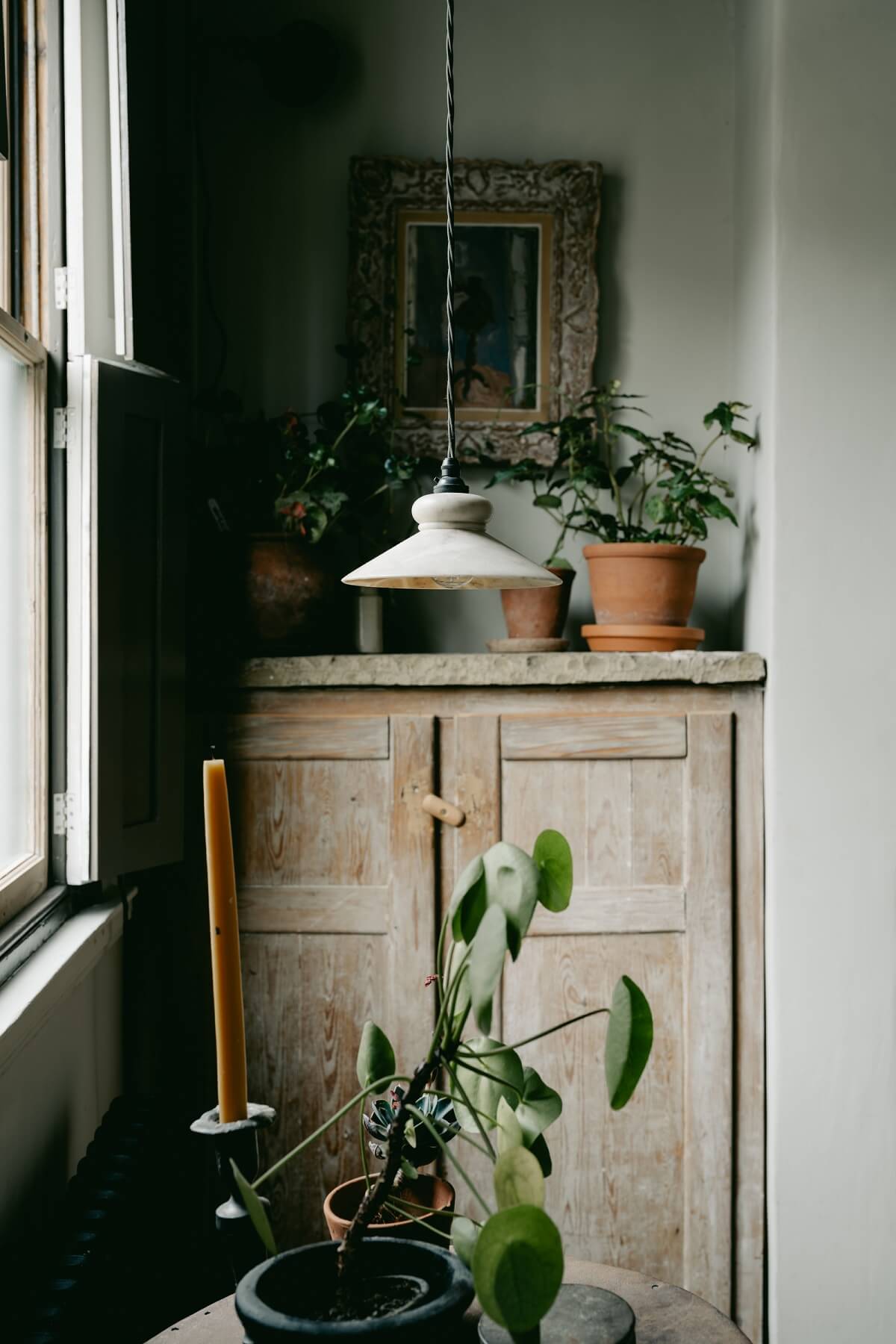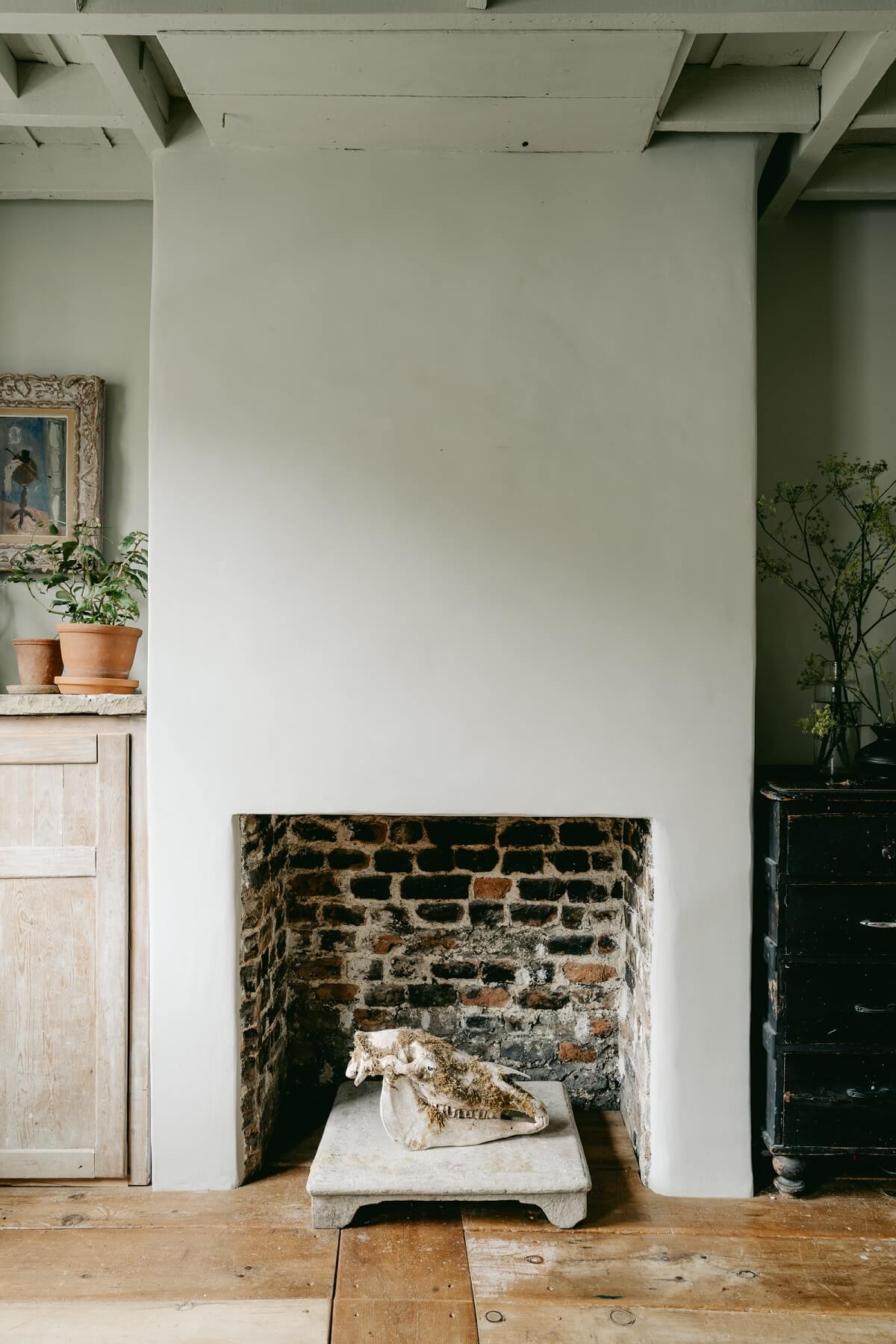 The floorboards in the sitting room are reclaimed from the Royal Doulton factory. They were originally used to rest drying china.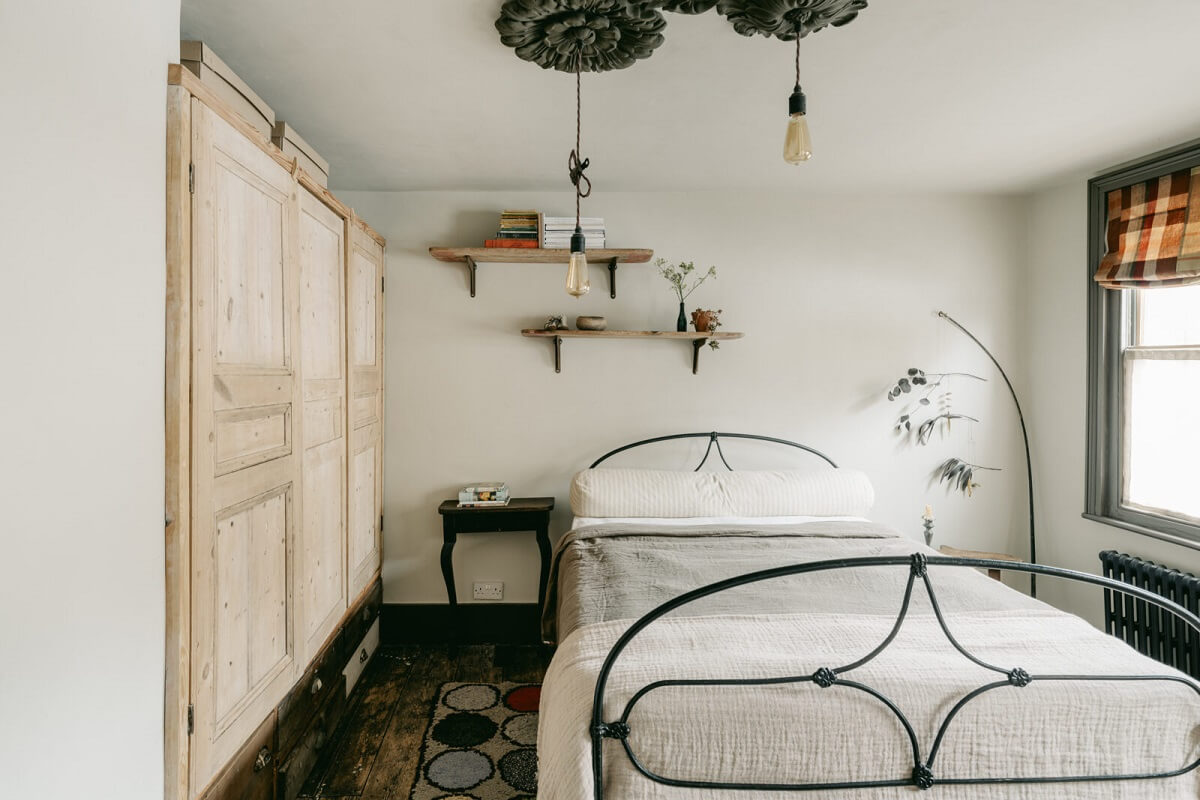 Upstairs are two bedrooms, the wardrobed are made out of stripped wood.
The ceiling rose artwork in the master bedroom is made by the current owner.
The family bathroom has exposed beams, exposed brick, lime plaster walls, and the bath is lined with heavy lead.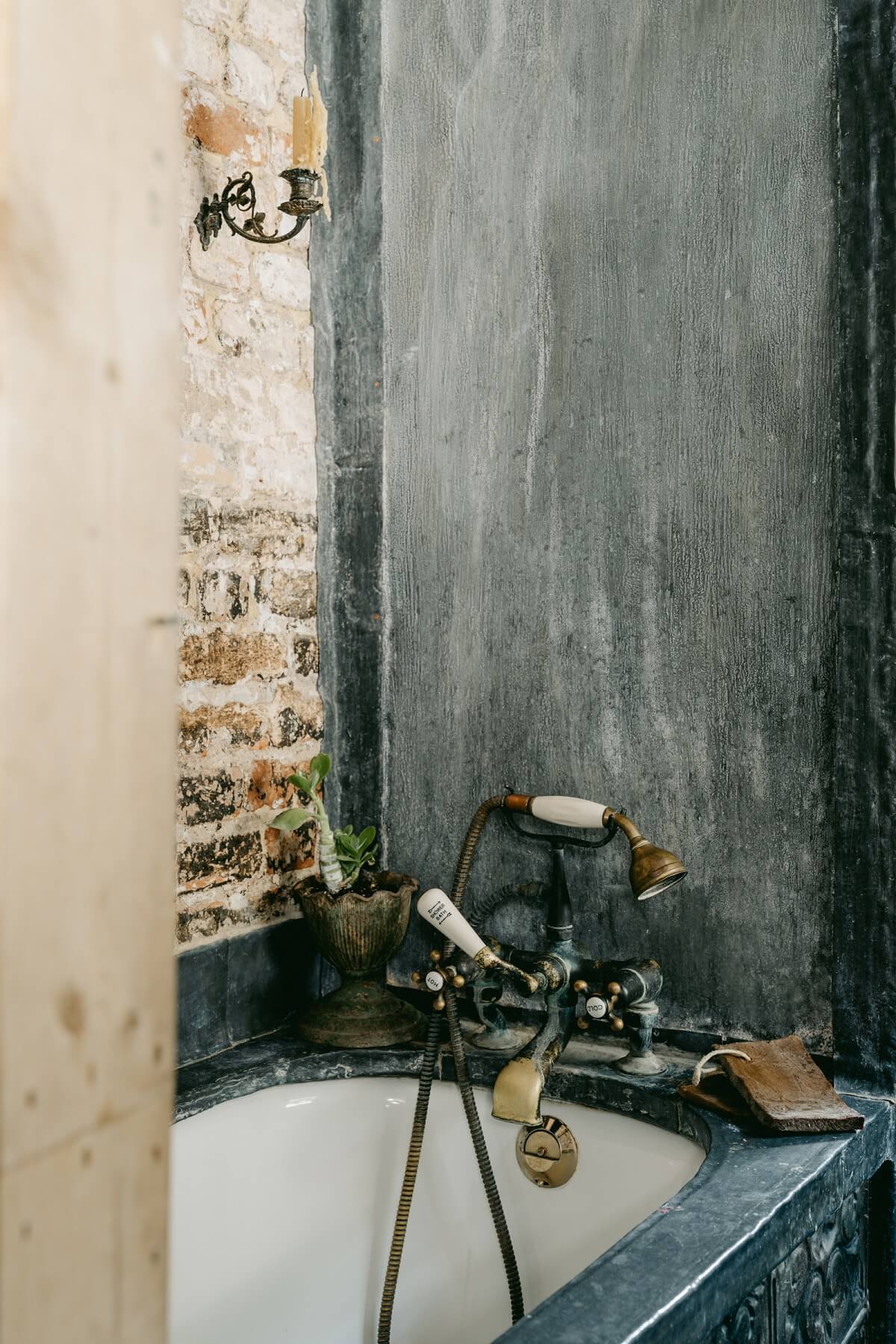 The second bedroom is decorated in similar calm color tones and has lime plaster brick walls.
At the back of the house is a private green garden with gravelled pathways and well-established Virginia creepers, grapevines and jasmine.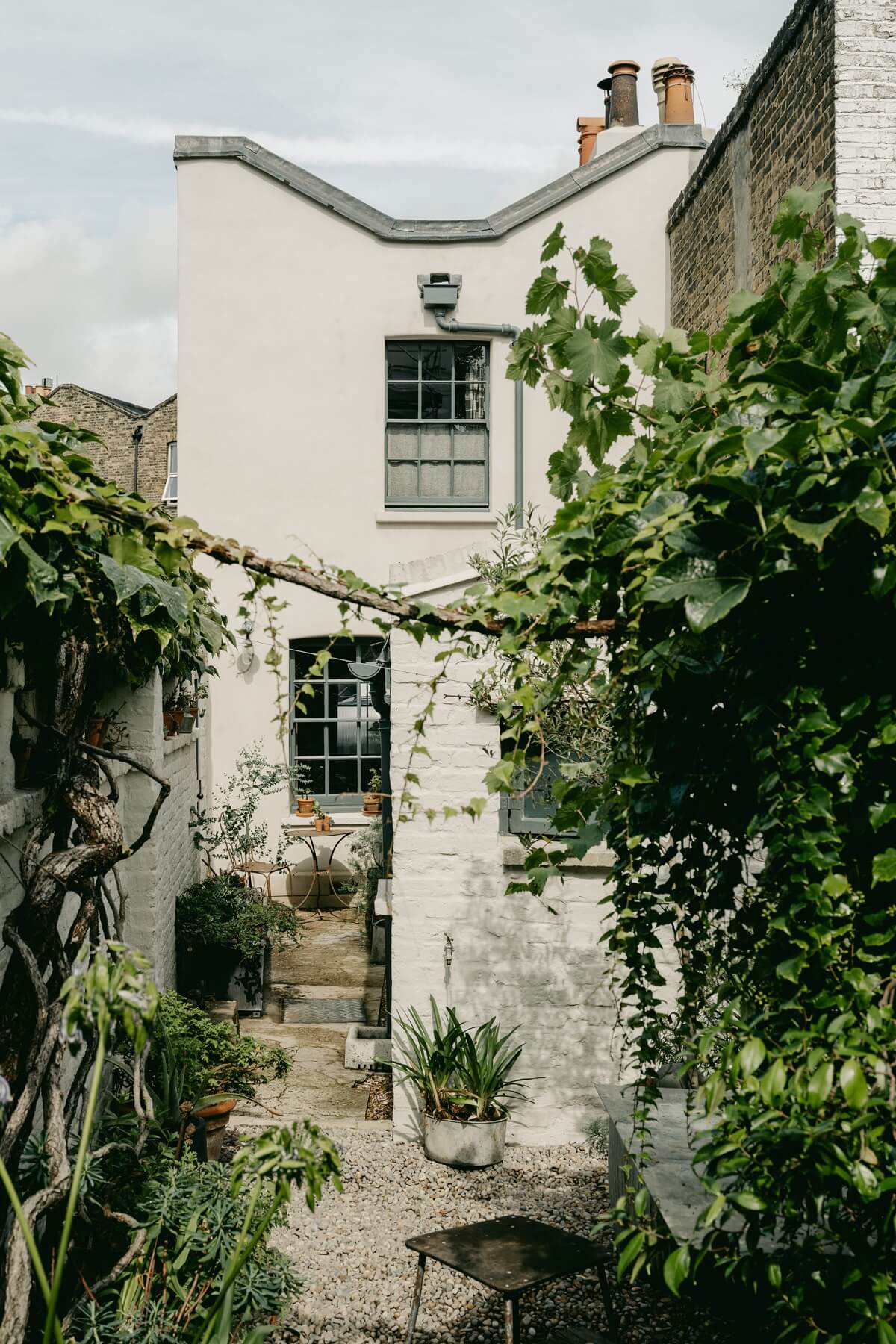 photography by Inigo