Oyster Catcher Huskisson: A Sustainable Beach House in Australia
With sustainable design, bright open spaces, and close to the sea, Oyster Catcher Huskisson is a dream home in Huskisson, NSW, Australia. The house is located a two-and-a-half hours' drive from Sydney and Canberra and it's the perfect family home for Abby, Sadie, and Phil.
Luckily for us, they also share their home with visitors who want to experience sustainable architecture and barefoot luxury. Memories are being made at this holiday home, kids can play on the beach, the outdoor spaces are the perfect spot for dining and relaxing, and the beautiful design is there to be admired.
The home is decorated with a selection of Australian artwork which is combined with interiors that combines a laid-back beach style with Scandinavian design pieces. And to welcome you into the home you will find a welcome hamper, which showcases beautiful local wine and produce. But let's hear from the owners about their home and their inspiration.
Are you proud of your home and do you want to share it with The Nordroom? Fill out the Submit Form and you may see your home on the blog.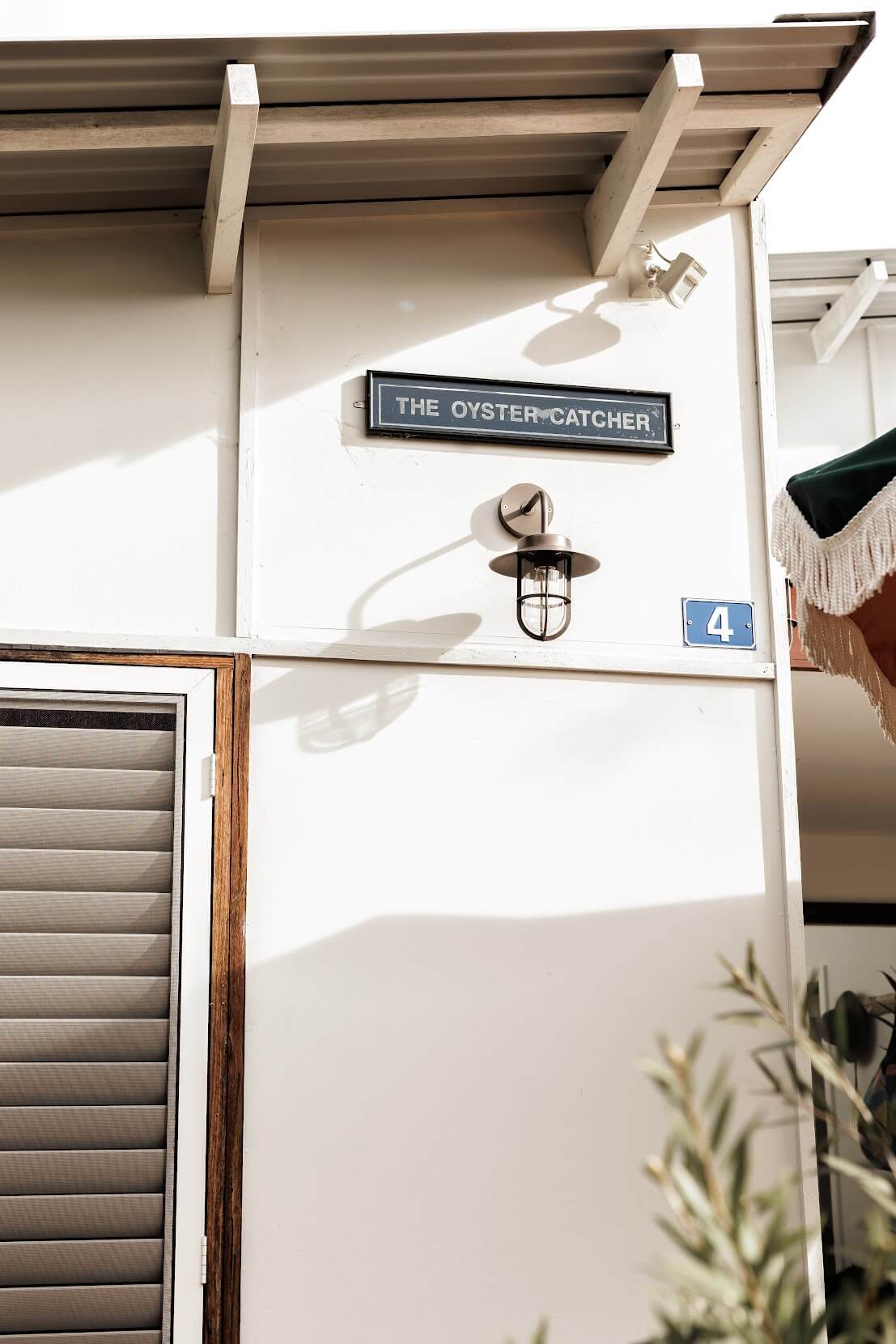 Tell us a little bit about yourself and your home
Hello, we're Abby, Sadie and Phil.
Oyster Catcher Huskisson is our beloved family beach home.When we visit our "beach home" as our daughter, Sadie calls it, it's all about enjoying the space. We open up the doors and louvres, allowing the fresh breeze in. We love the inside-out feeling and doors and windows stay open all summer.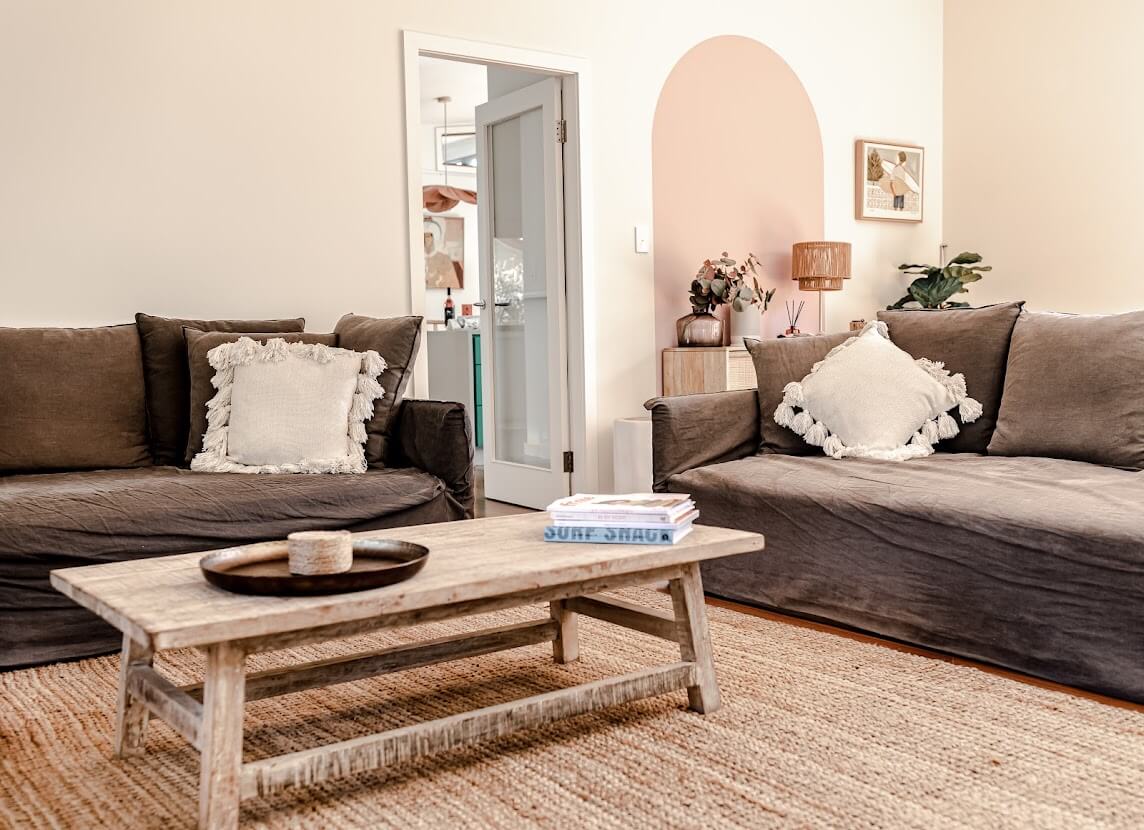 Oyster Catcher Huskisson is a three-bedroom architecturally-designed beach shack, sleeping up to eight guests in the sleepy town of Huskisson, a two-and-a-half hours' drive from Sydney and Canberra.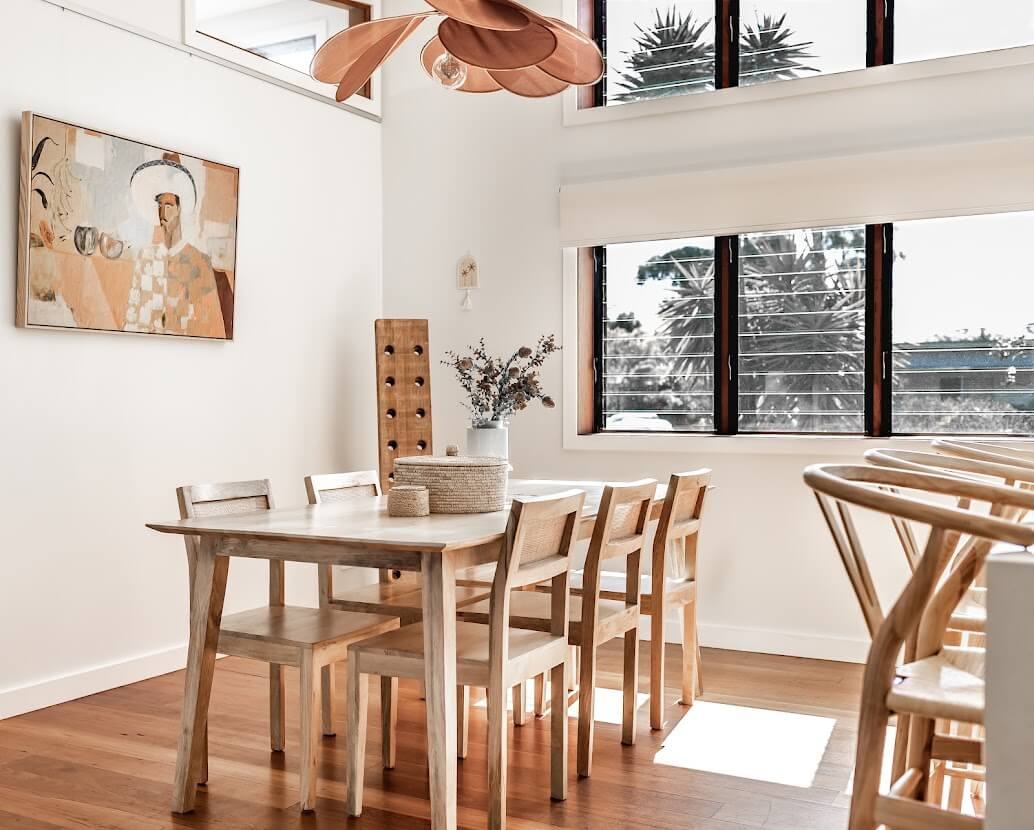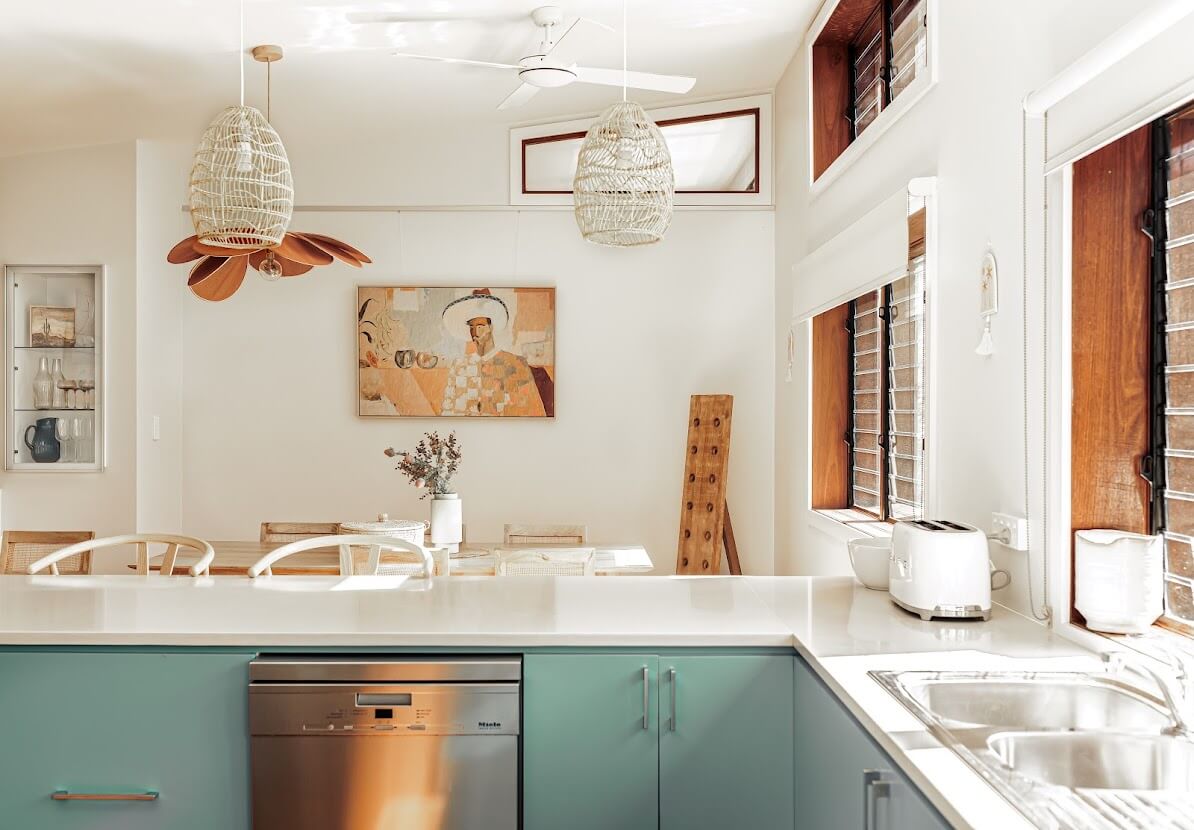 We fell in love with the design and knew we had to turn it into our forever family holiday home.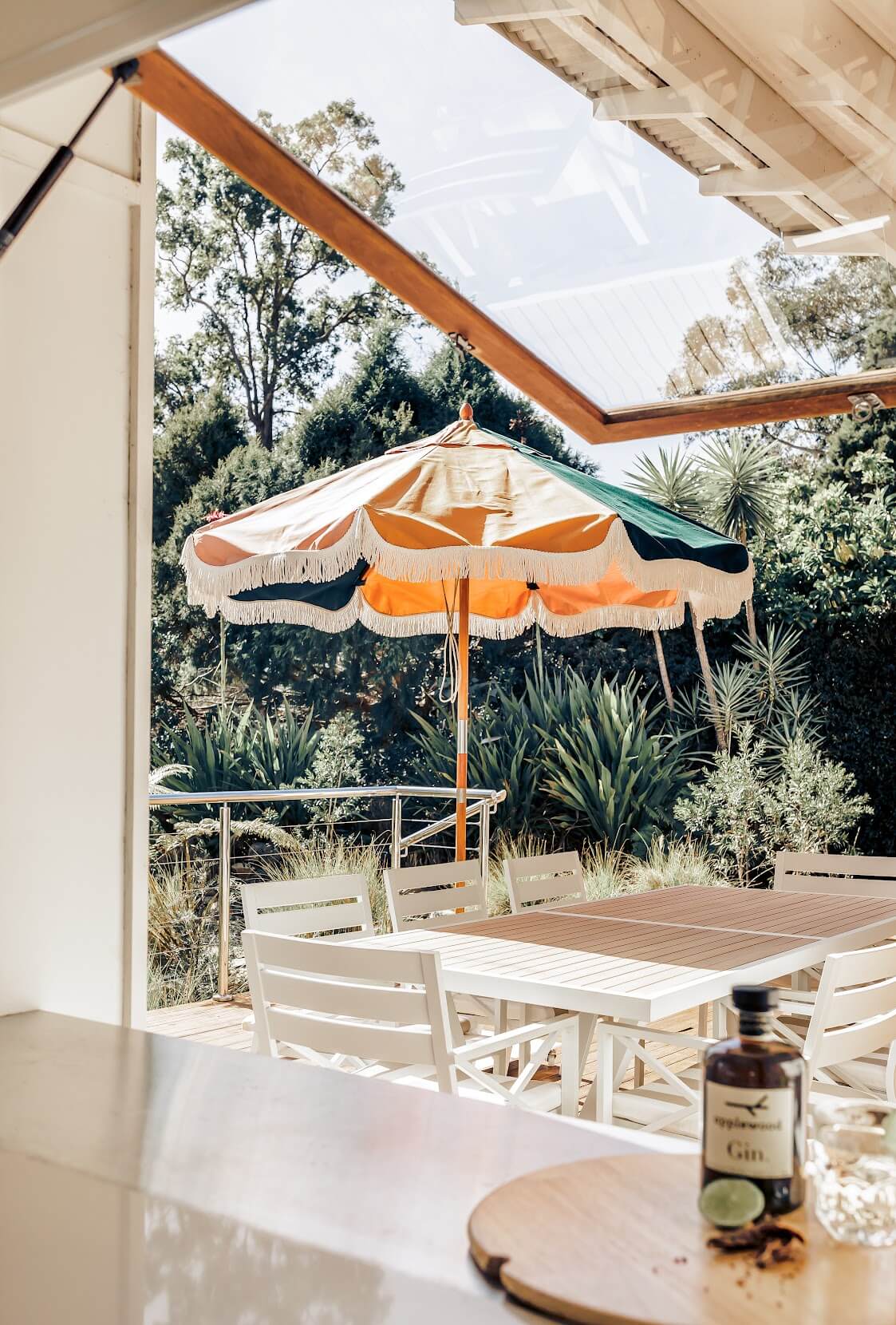 This architecturally-designed home features reverse brick veneer external walls, which create a thermal mass and lower the average energy demands for heating and cooling. Clerestory windows in the entry create a huge visual impact, allow light to flood the space, and act as a thermal chimney to ensure that the house is always at a consistent, comfortable temperature.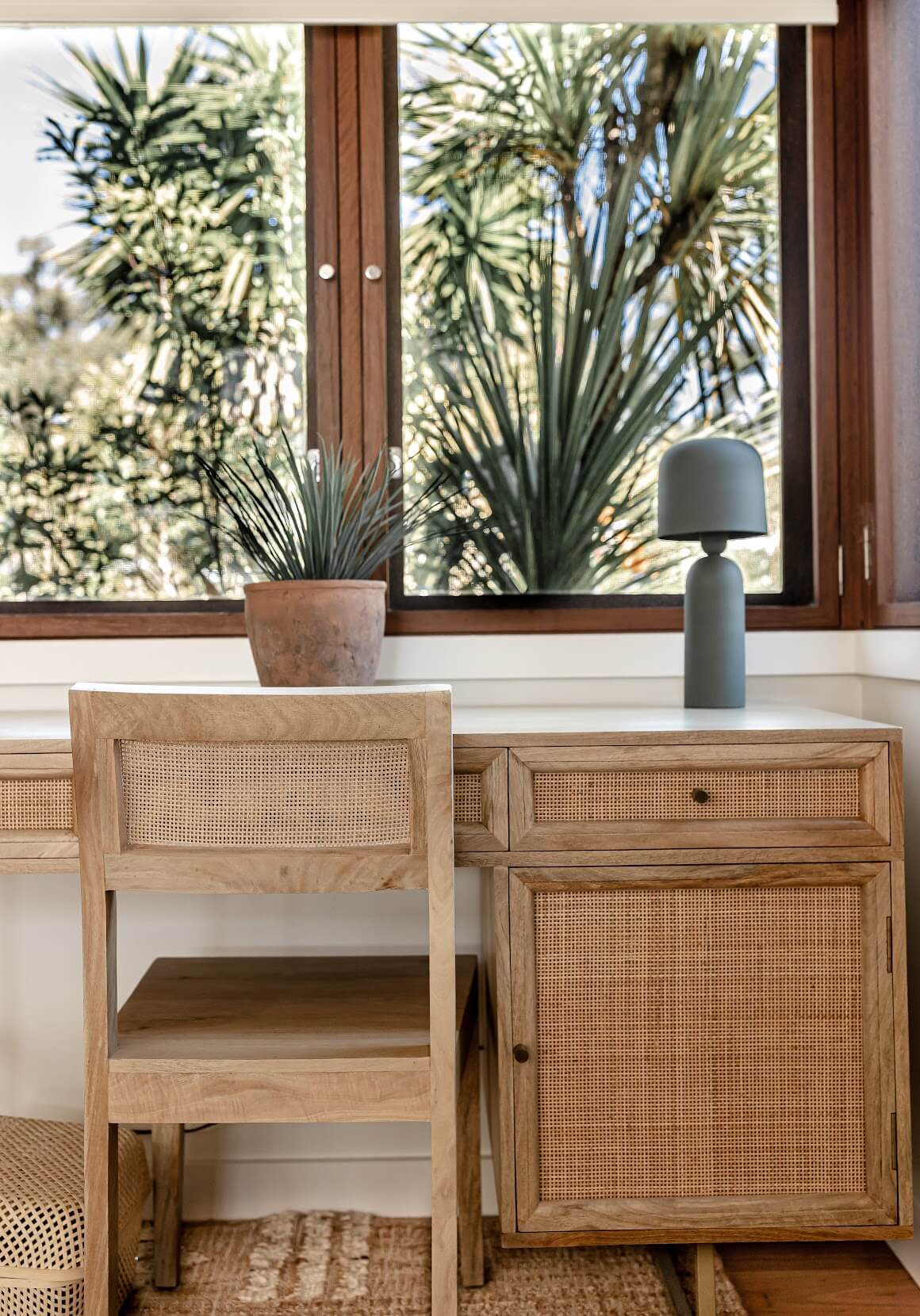 This sustainable design blueprint is complemented by how the house is equipped and operated. For starters, hot water is heated by the sun and rainwater is captured for use in the gardens; solar panels capture the sun's energy to power the house.
Oyster Catcher Huskisson was born from our desire to create a special place where time stands still. To not just be a luxurious, conscious home but the setting for whimsical family holiday memories.
How would you describe your home style?
Barefoot coastal luxury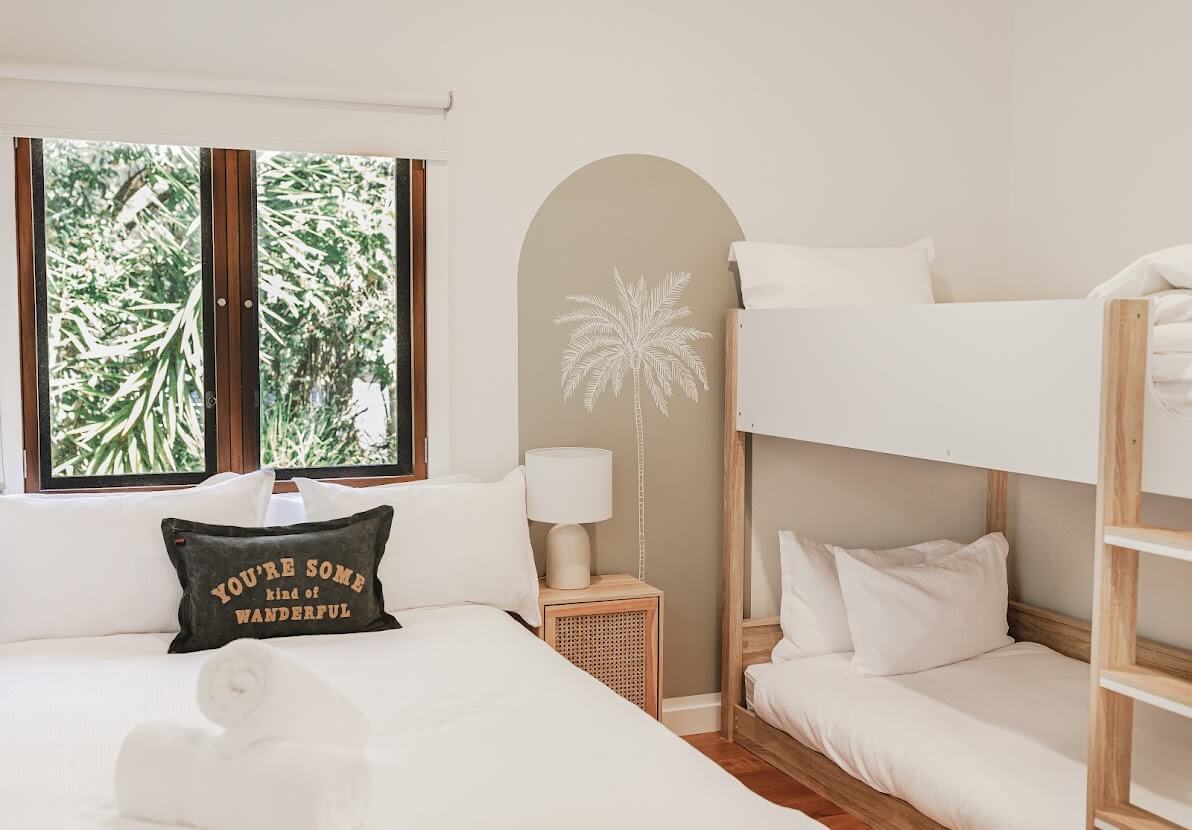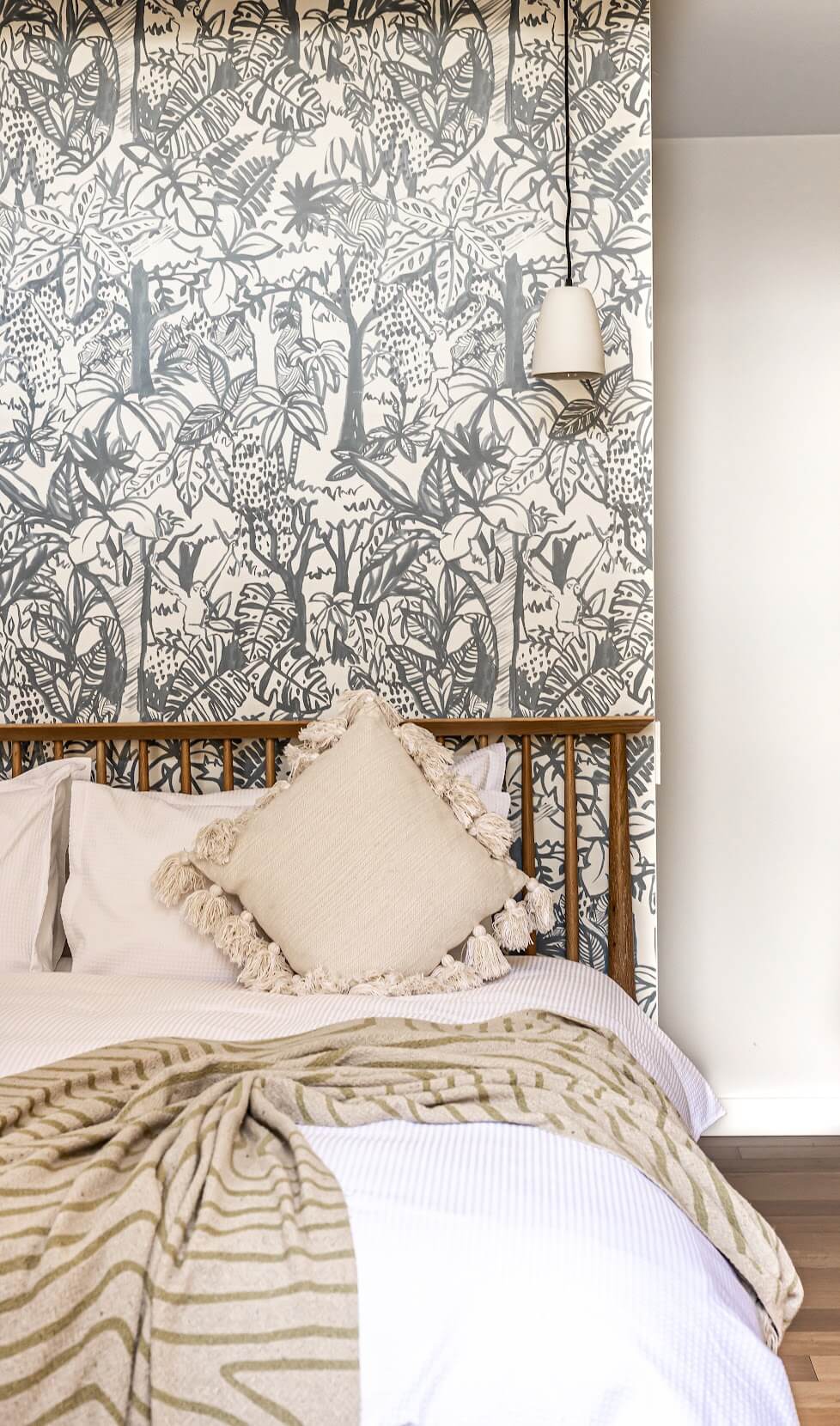 Where do you find inspiration for your home?
Having lived in three countries together, and travelled to over 50, we found ourselves naturally drawn to a particular vibe when it came to luxury boutique hotels and Airbnbs. Some of our favourite stays – Sparrows Lodge, Timber Cove Resort, Cavallo Point, Surfrider Malibu, Cambria Beach Lodge – were not only top end but left our souls with a feeling of utter contentment.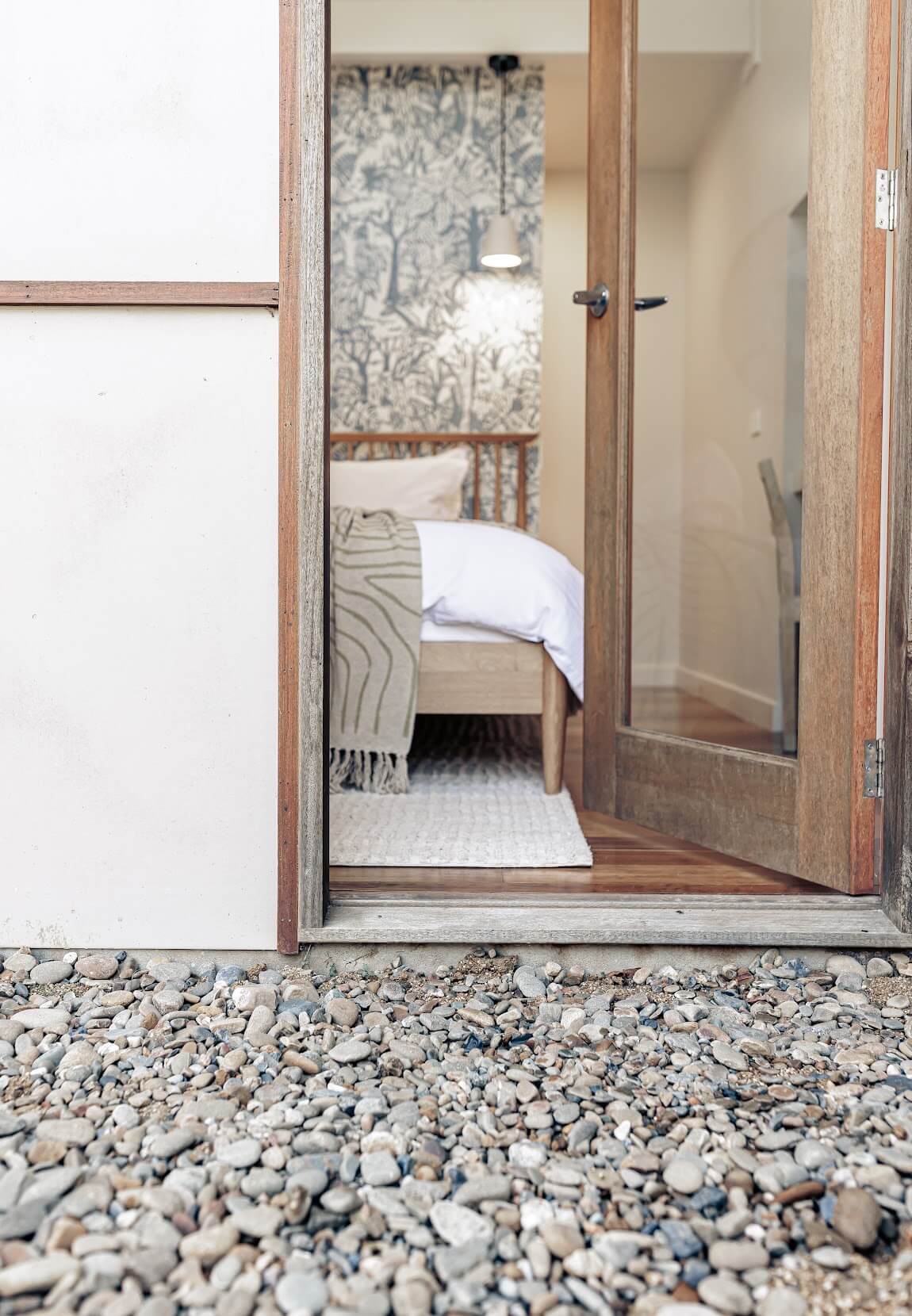 What is your favorite room and why?
The master bedroom, the wallpaper, soft rug, massive luxury bed and opening the French doors to let the breeze and sounds in and morning coffee in your own seclusion.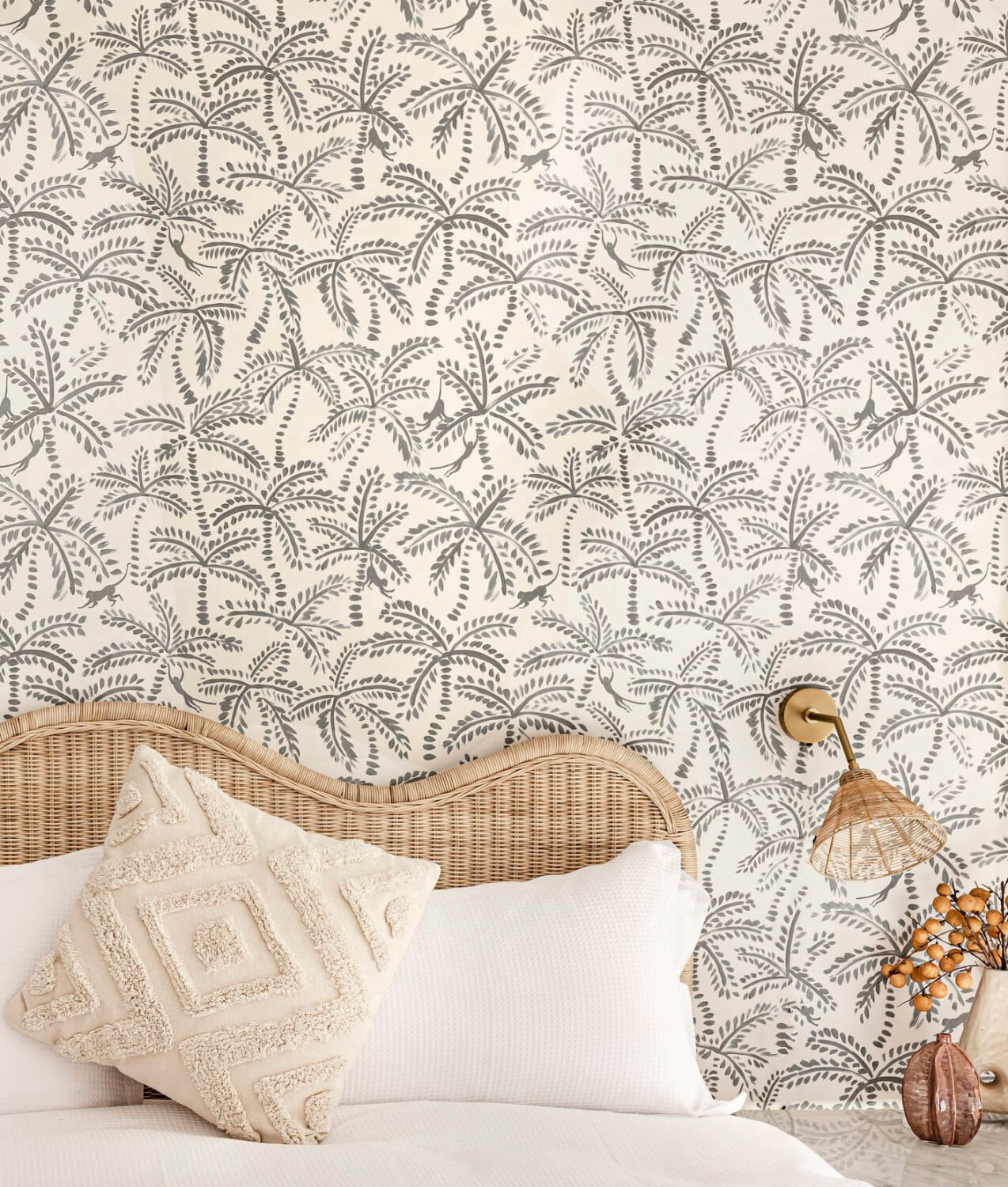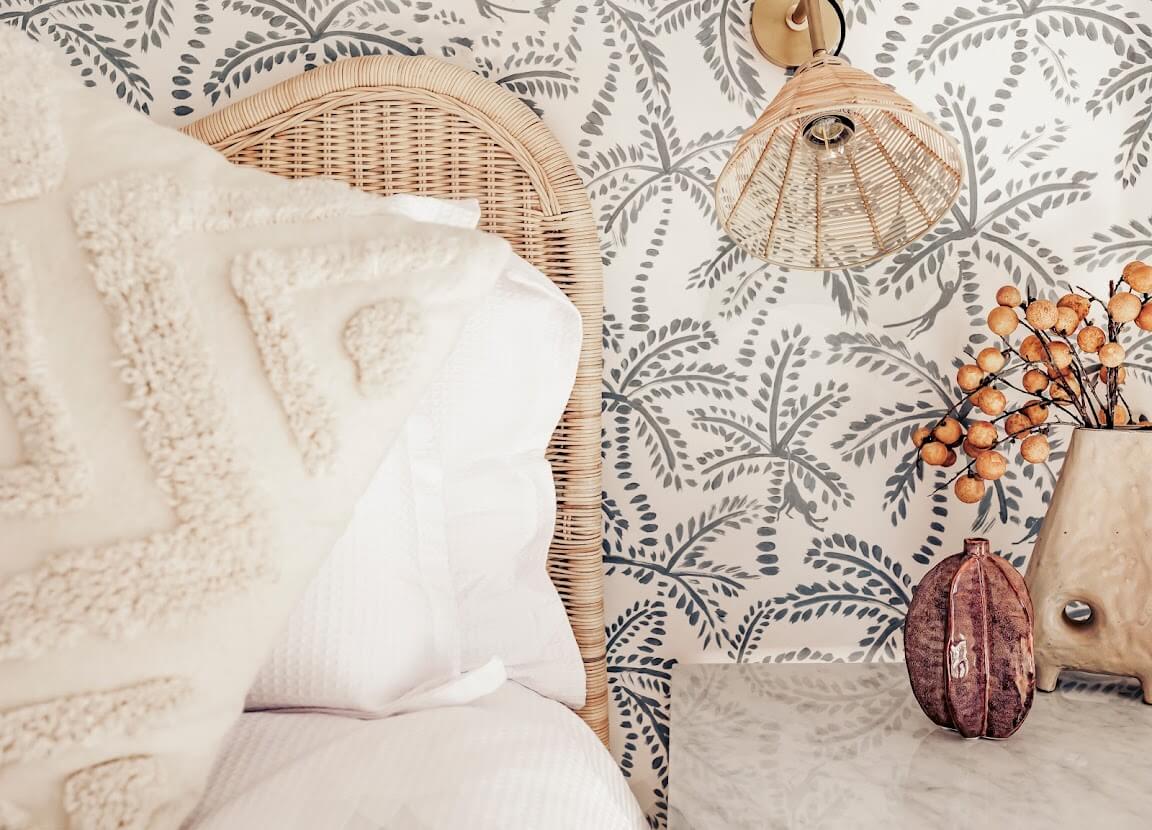 What are your five favorite interior blogs/instagrammers?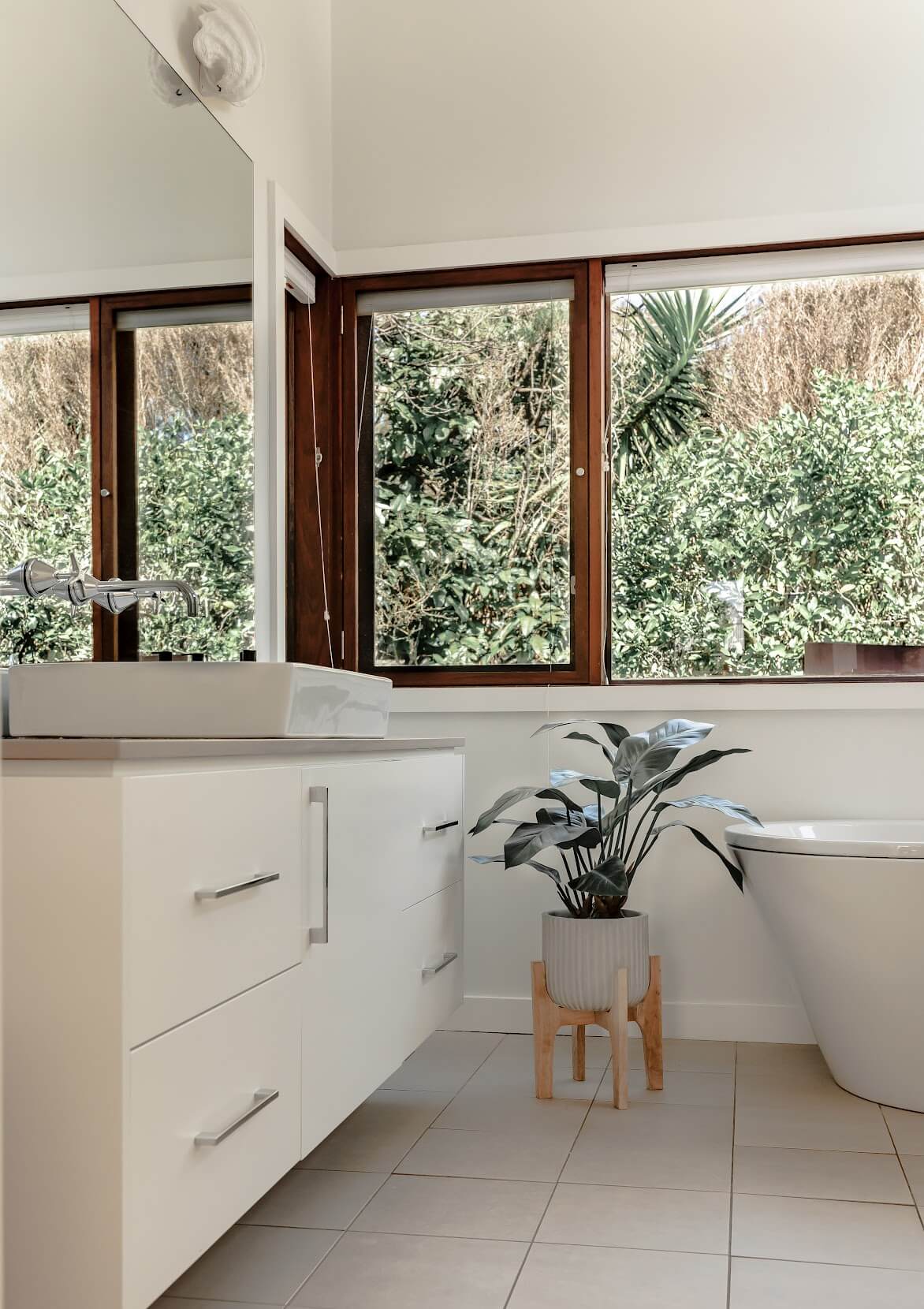 What are your tips for decorating a dream home?
Take your time, do it slow and make it personal – people can always spot fake.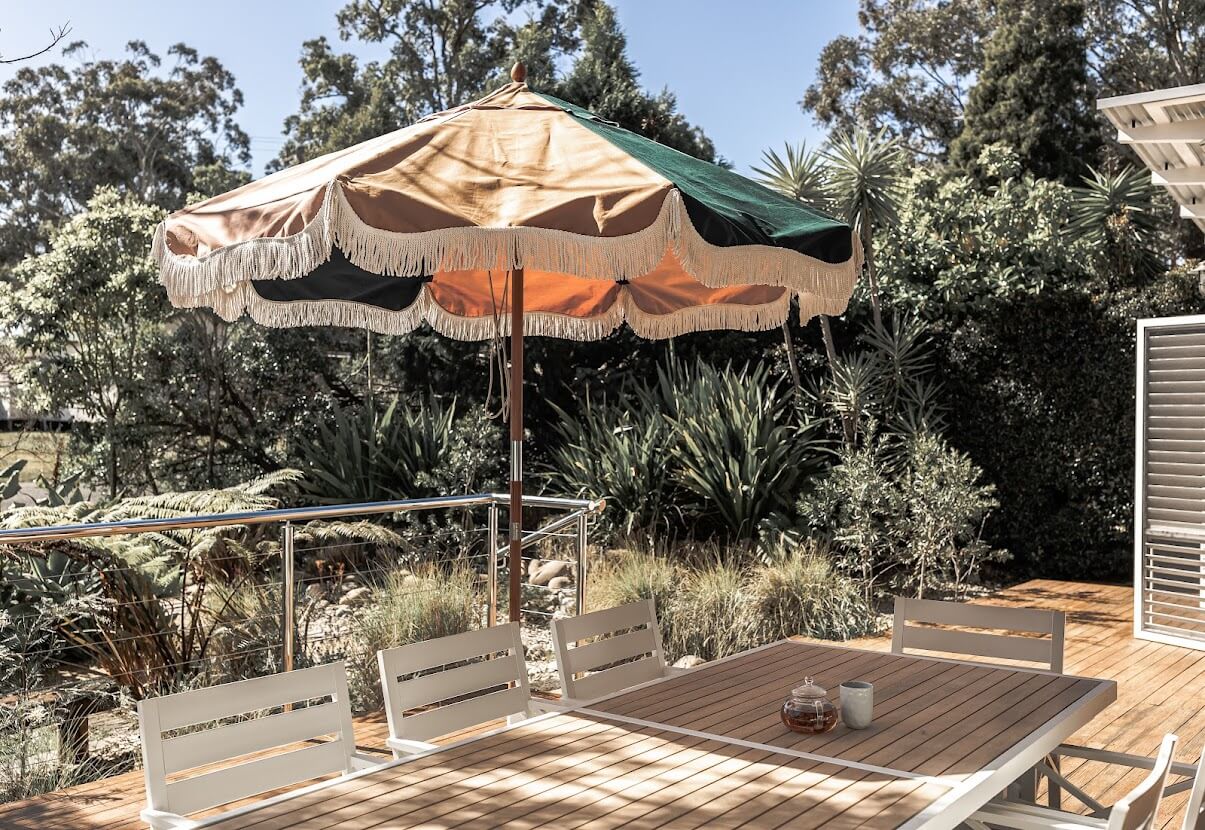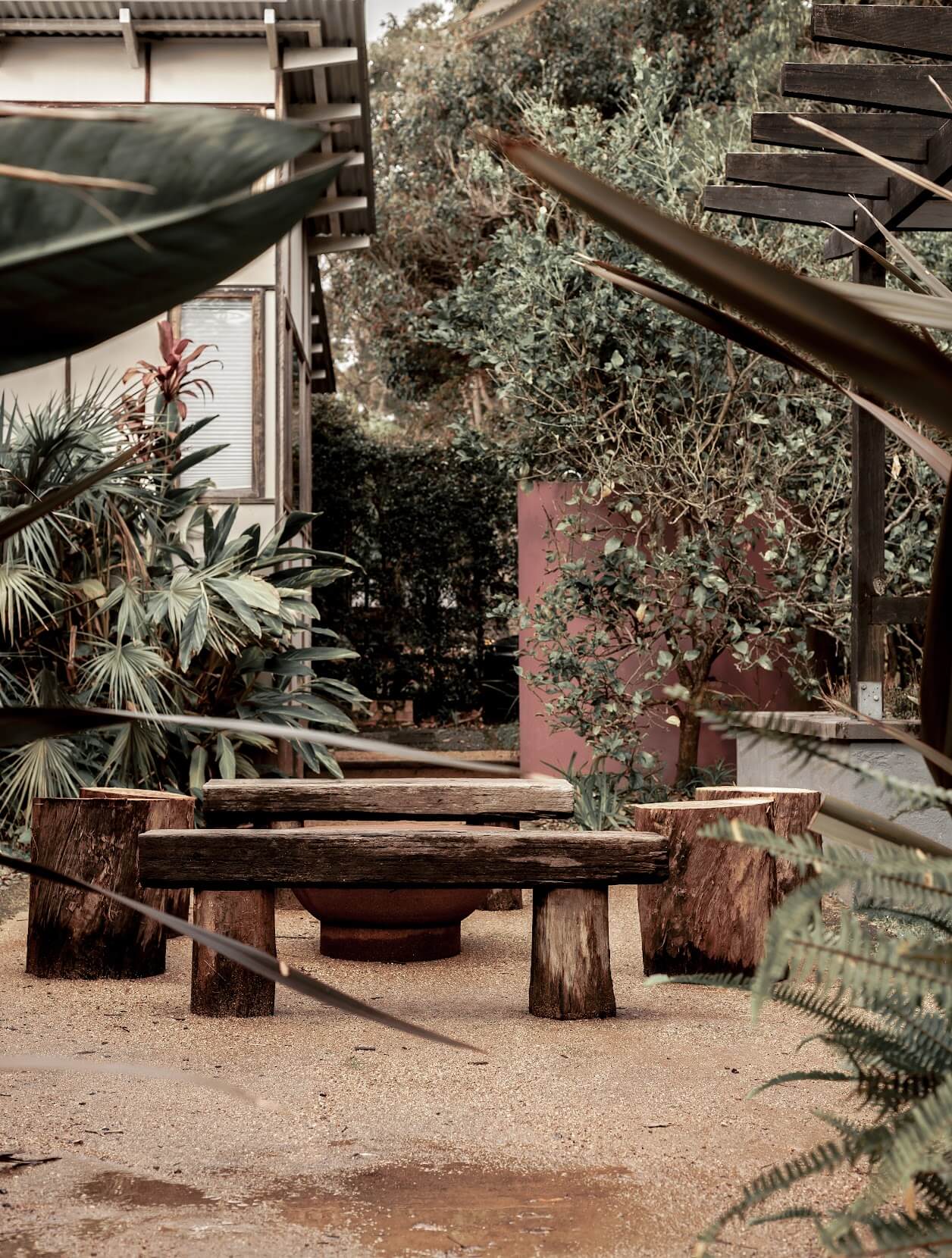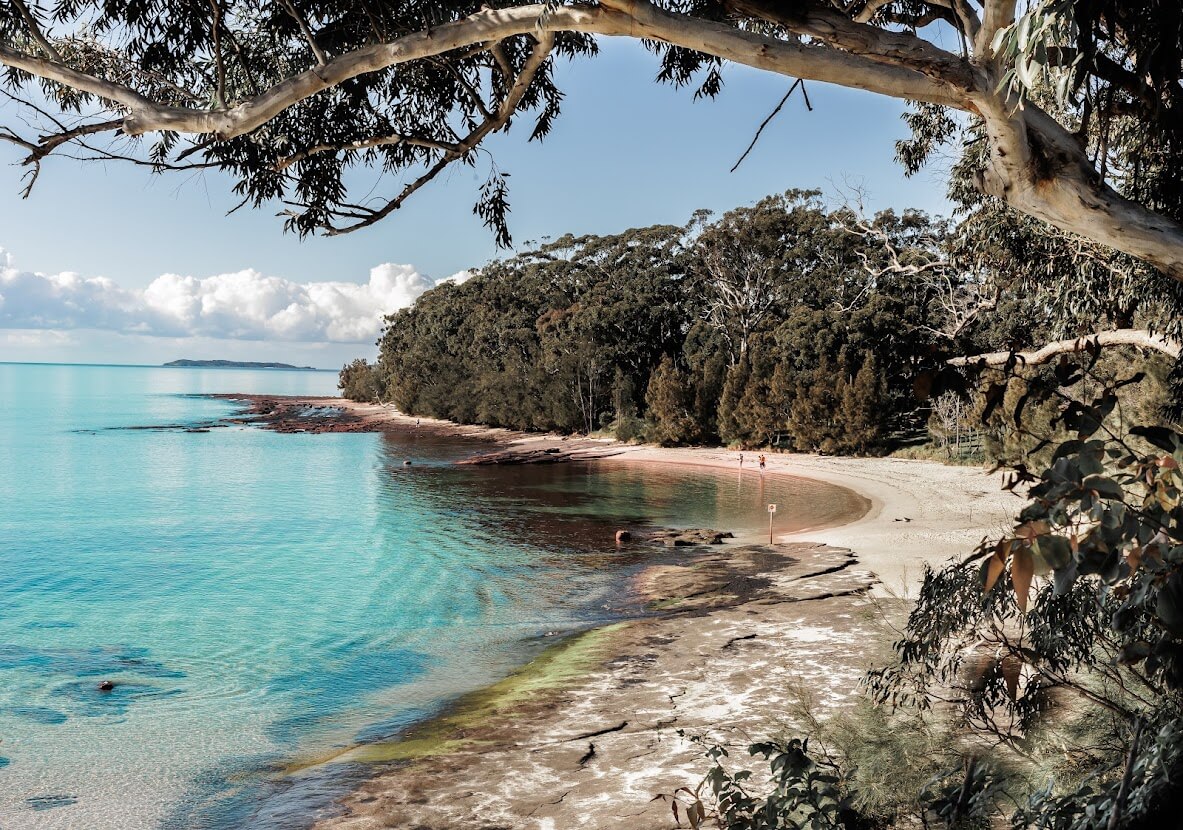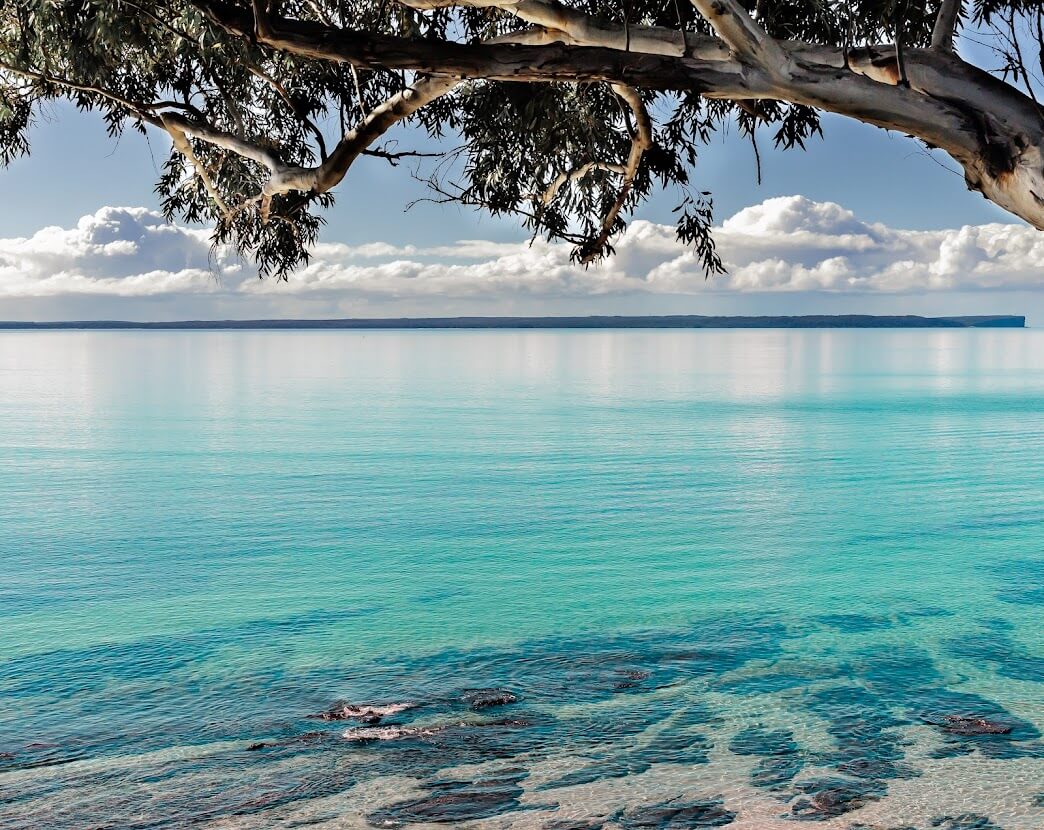 photos by Claire Frances Photography
Many thank to Abby, Sadie, and Phil for shared Oyster Catcher Huskisson with The Nordroom. Visit the Oyster Catcher website to book your stay at this sustainable beach house.