A Victorian House in London Decorated in Warm Color Tones
In the Walthamsow village conservation area in London stands a beautiful Victorian terrace house. The three story house is decorated with warm color tones, plants, and a mixture of interior styles.
Like many Victorian houses in England, this home also has an extended kitchen. Which means that the house now includes a large kitchen and dining room with glass doors leading to the garden.
From the kitchen to the bathroom, the house has warm color accents in every room. From ochre yellow tiles in the kitchen to a pink clawfoot bath. The use of color, historic features, and eclectic interior style turn this house into a warm and comfortable home.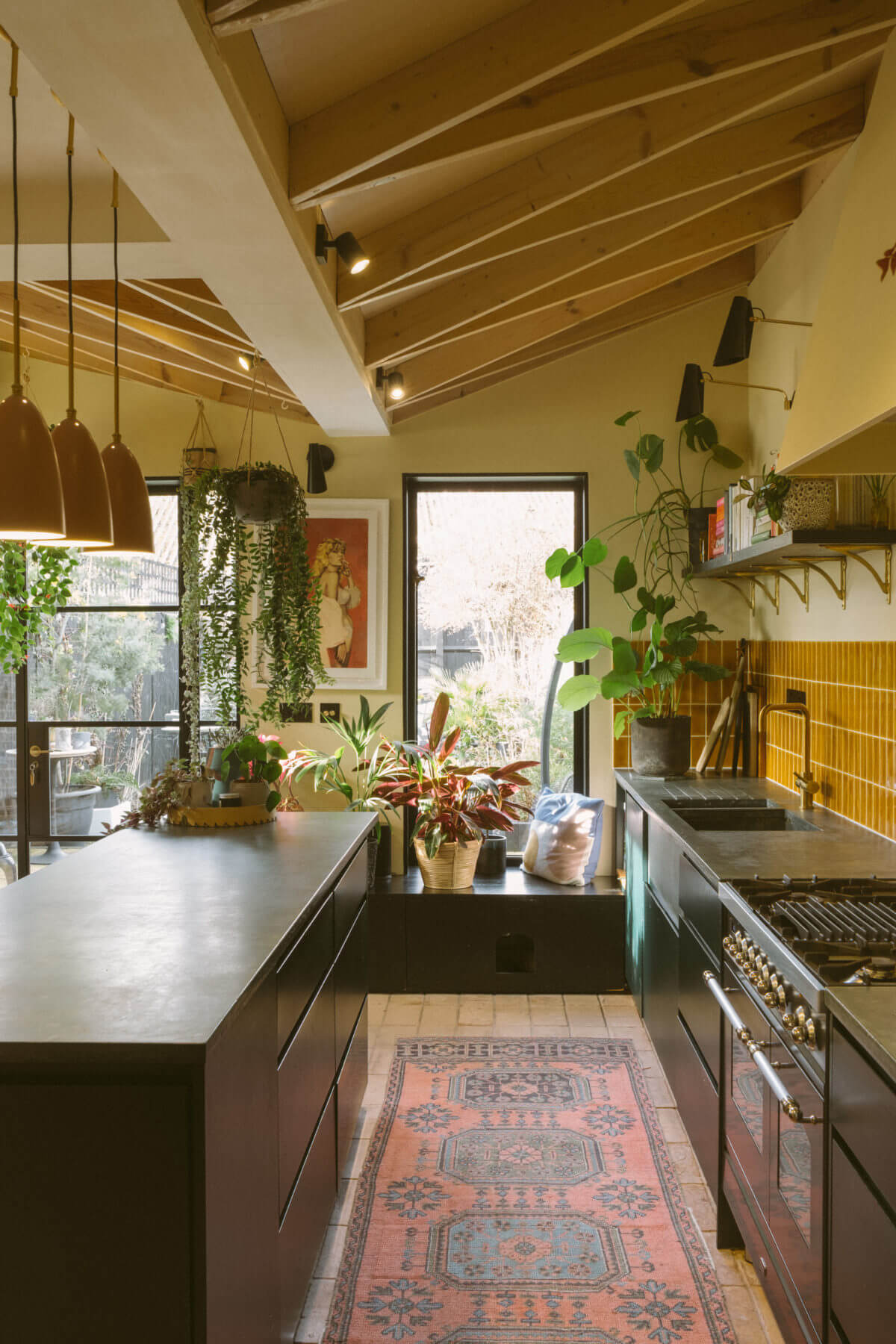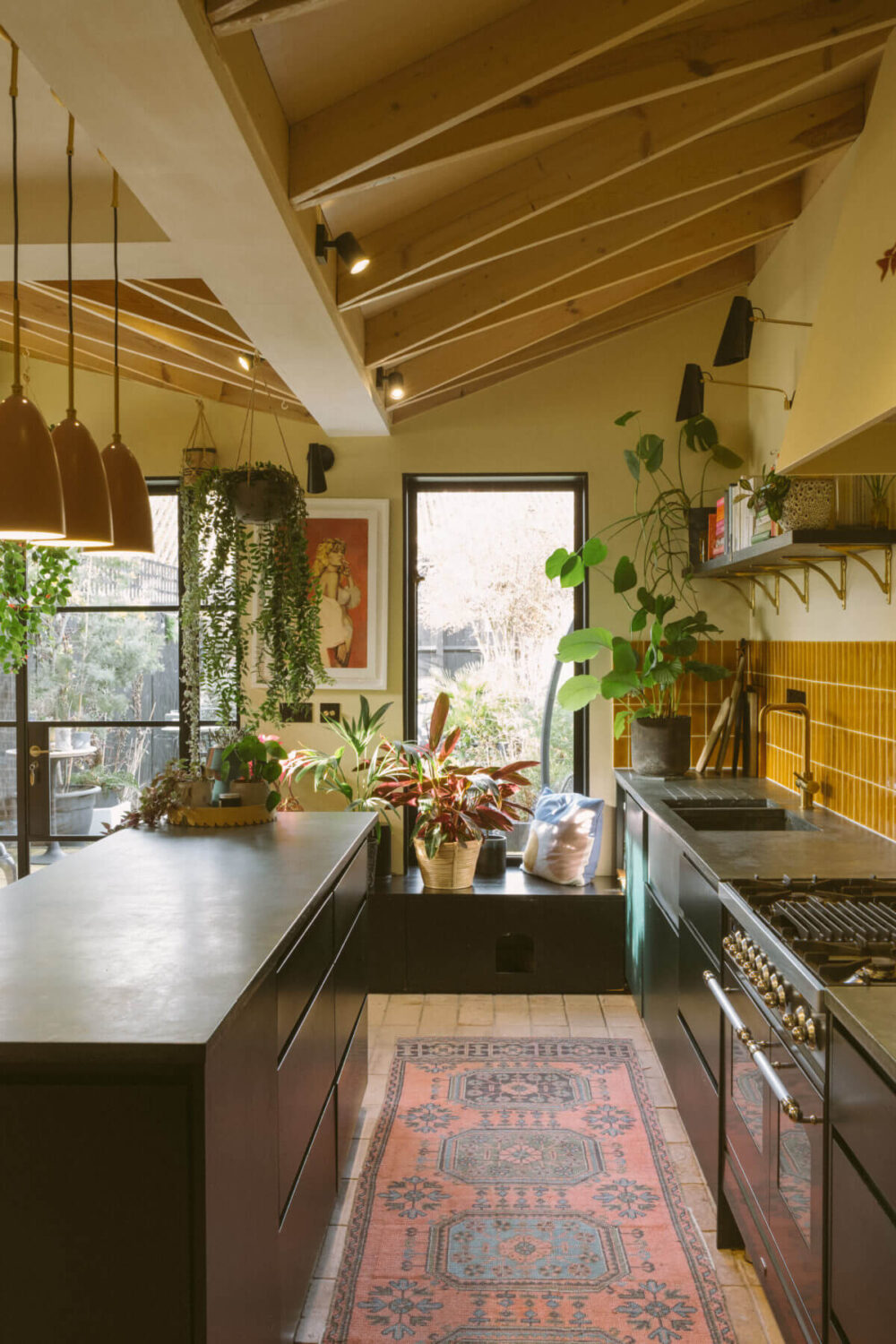 The back of the house has been extended and now houses a stunning kitchen. The black of the kitchen cabinets and dining table is combined with warm yellow accents in the wall tiles and cushions.
The kitchen is an architecturally beautiful space. The room features white painted brick walls and an eye-catching ceiling with an interesting pattern in the wooden ceiling beams.
Steel and glass Crittal doors lead to the backyard. but natural elements have also been added to the interior spaces with loads of plants and a hanging rattan chair in front of the window.
If the space is somewhat limited you can add a bench against the wall to save some floor space as you can also see here. This kitchen and dining room are perfect for dinner parties and the sleek black dining table seats at least ten people.
In the small pantry, the brick wall is painted in a light blue shade. On the floor lie terracotta floor tiles.
In the original Victorian house, the wall between the two sitting rooms has been removed to create one big living space. Though the room has been divided into two areas with a seating area at the front and the back area is used as a music corner.
Warm colors have been used in the sitting room. It's hard to see which color the walls have been painted in, depending on the light it either looks a warm yellow shade or a dusty pink hue. I love that they included the ceiling with the paint job, which they painted an earthy dark pink shade.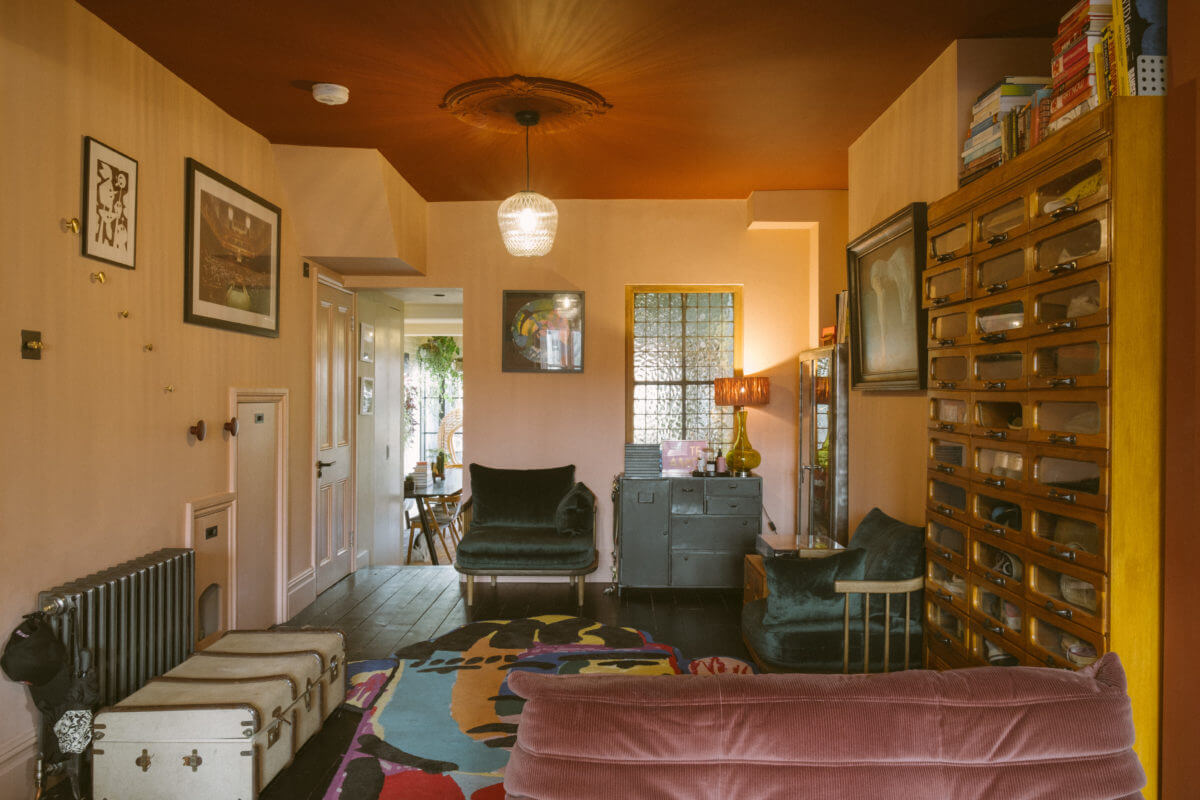 The Togo sofa acts as a natural divider between the front and the back room. Two velvet green armchairs create a comfy music corner with a vinyl player.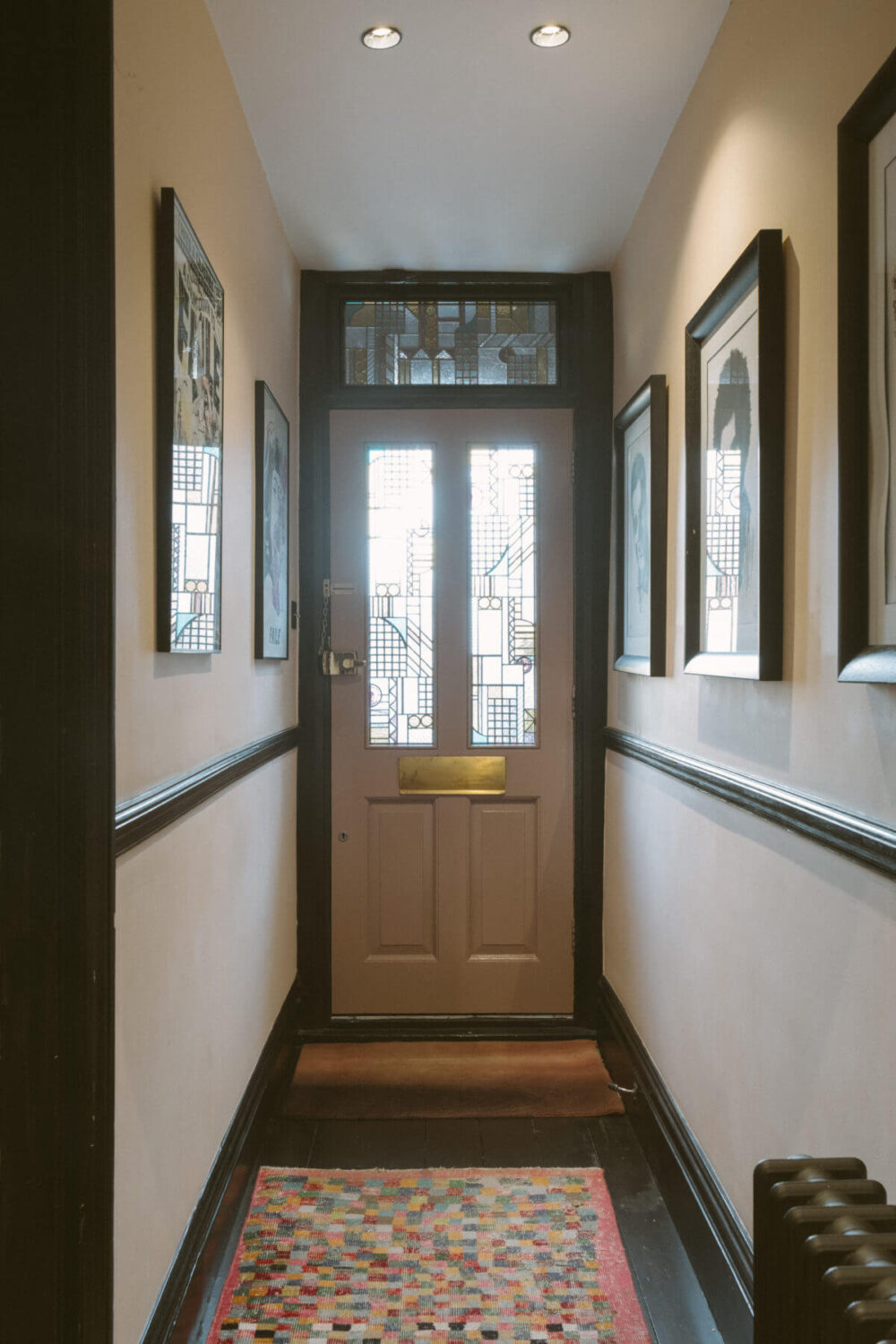 The master bedroom is painted in a natural green hue. Though small, the room features plenty of storage with built-in shelves and a wall of wardrobes.
The family bathroom is decorated in pink and black with small black hexagon floor tiles and a pink clawfoot bath.
The shower is tiled with colorful wall tiles with geometric patterns.
The top floor bedroom is painted in a sunny and warm yellow shade.
This home is London is available for hire at Shootfactory.