A Scandinavian Penthouse Apartment with Slanted Ceilings
The top floor of an apartment building in Stockholm has recently undergone a full renovation resulting in a modern penthouse apartment with industrial elements.
The apartment is part of a two-story home with on each floor a complete apartment with its own bathroom and bedrooms. I'm only showing the top-floor apartment as I prefer the interior style of this home.
The owner of the apartment already owned the lower apartment when he decided to renovate the unused attic floor. With the help of interior architects Asta Florestedt and Siri Albinson Svedborg, they created a modern industrial home with exposed brickwork and wooden beams.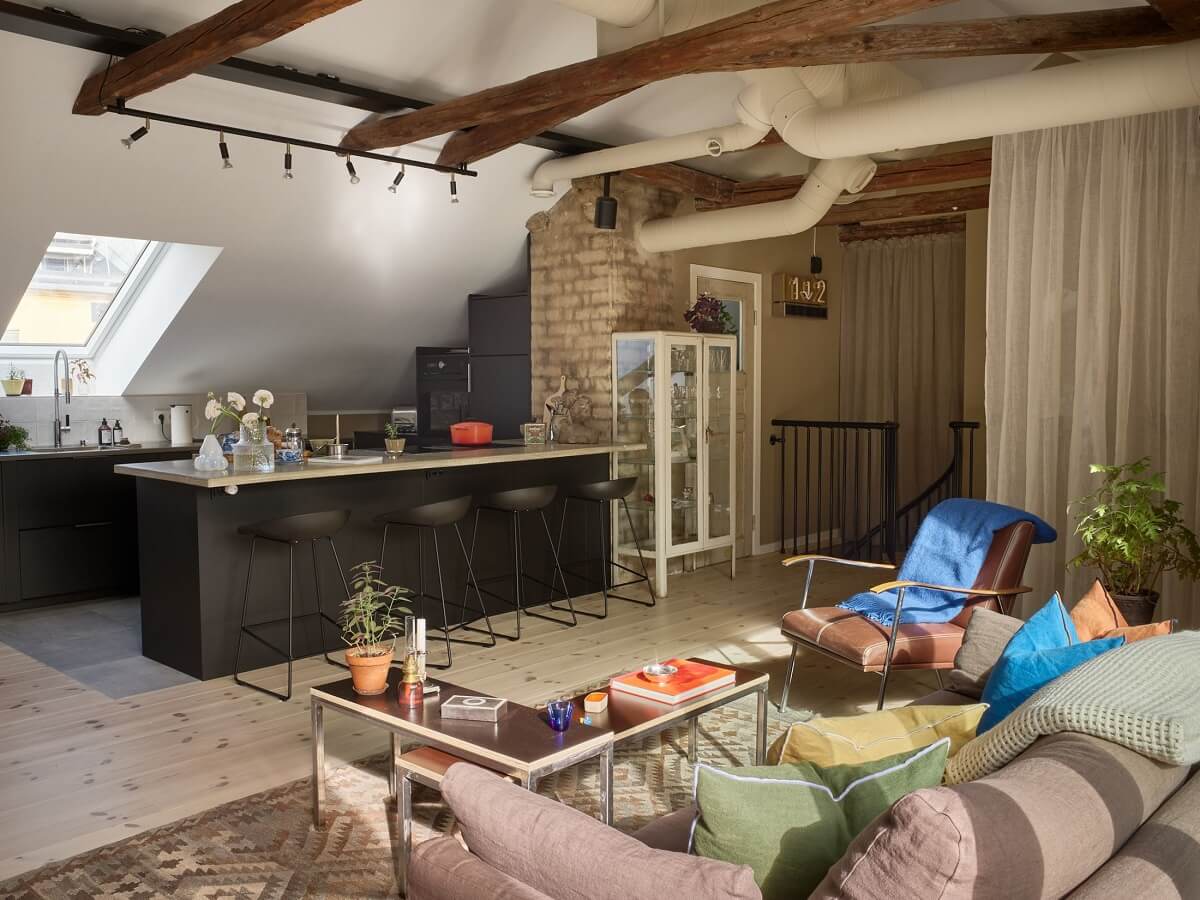 The entire apartment has slanted ceilings. To create a feeling of space, there aren't many indoor walls. Instead, they opted for large open-plan spaces to get a loft vibe.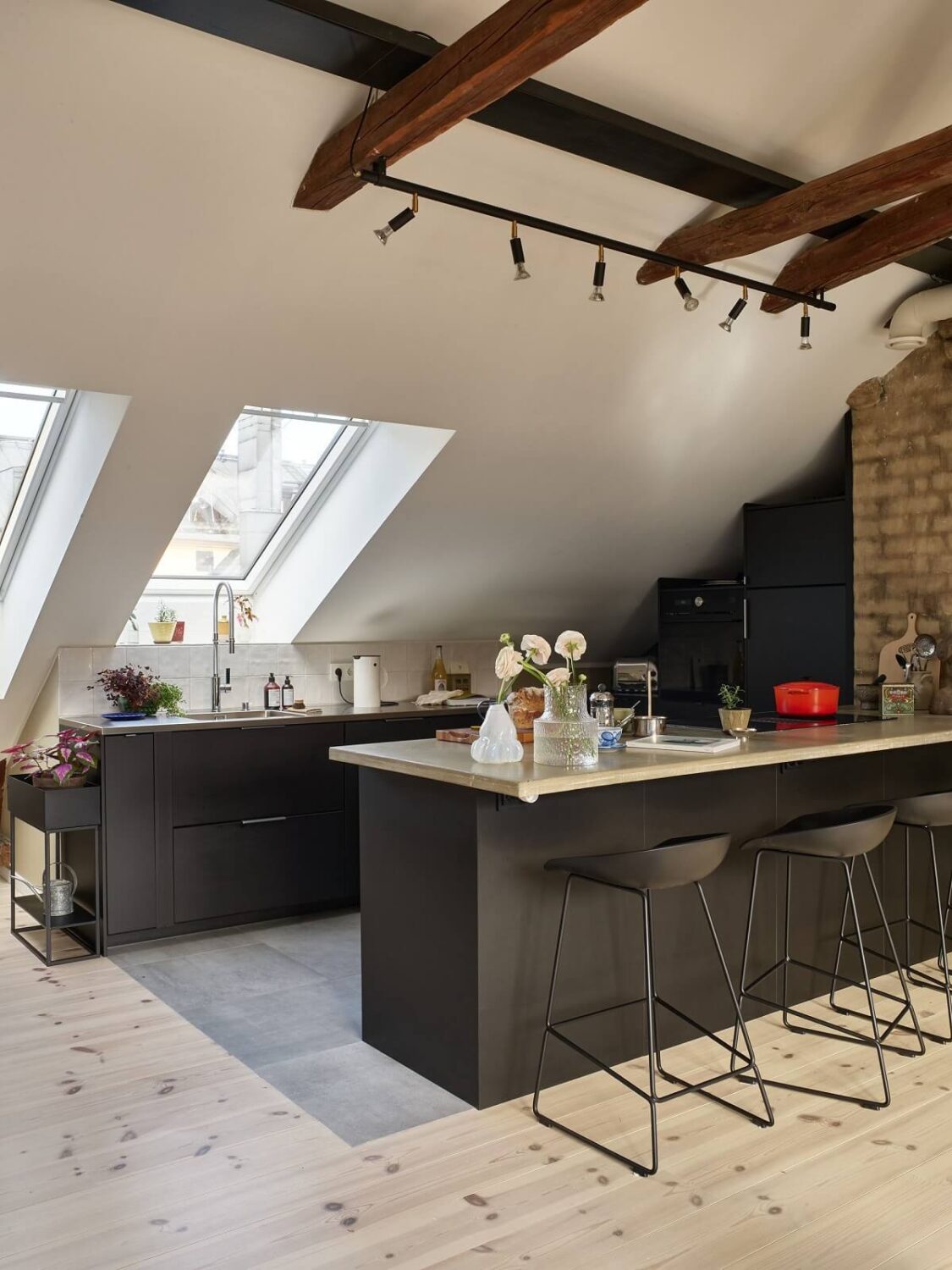 The kitchen is designed under a slanted roof. It has cabinets with anthracite gray doors in combination with a stainless steel sink, a cement worktop, and white tiles from Stiltje.
A warm color accent is added with the deep burgundy table top.
The walls in the living room are painted a chalky yellow color, and the ceiling is painted a warm white-yellow. 
The entire apartment has a solid pine floor from Baseco that is white stained and hard wax oiled.
Attached to the living room is an 11 square meter south-facing roof terrace.
The smallest of the two bedrooms has an accent wall made of reclaimed wooden planks.
In the master bedroom, the wall has been painted in a dark gray shade. From the bedroom, a sliding door leads to the spacious walk-in closet.
The penthouse has a spacious bathroom with slanted ceiling, a freestanding bath, and large gray tiles on the floor and walls.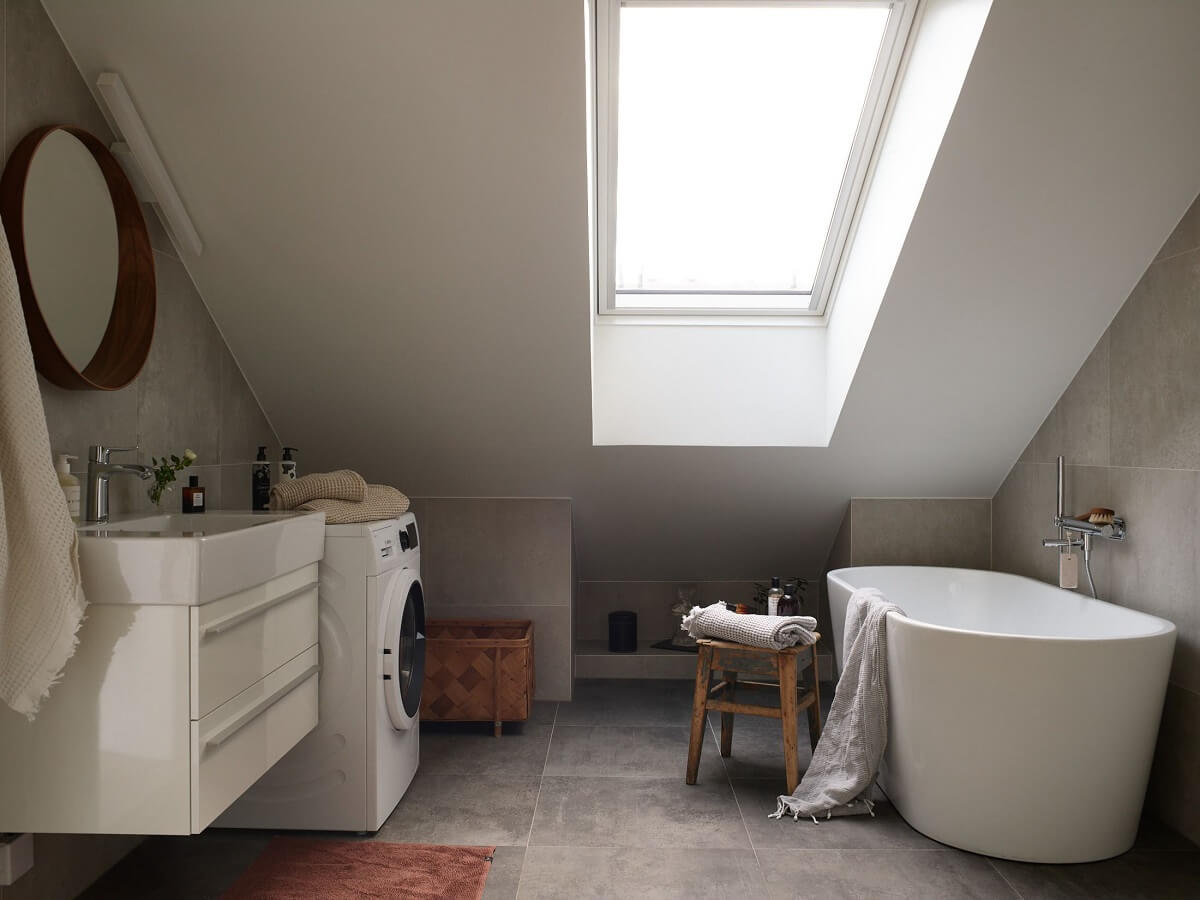 styling by Lindholm and photography by Boukari for Historiska Hem