H&M Home Spring Collection: Springtime Zen
H&M Home have released their Spring Collection 2022 called "Springtime Zen". The collections prepares for the brighter day ahead with new items in light neutrals and soft shades of pink.
The collection is shown in a gorgeous zen home with a subtle bohemian decor touch. The new products include printed cushions in soothing pastels, shimmering glass objects, seagrass lanterns, and scented candles.
The H&M Home Spring Collection is available in stores and online right now.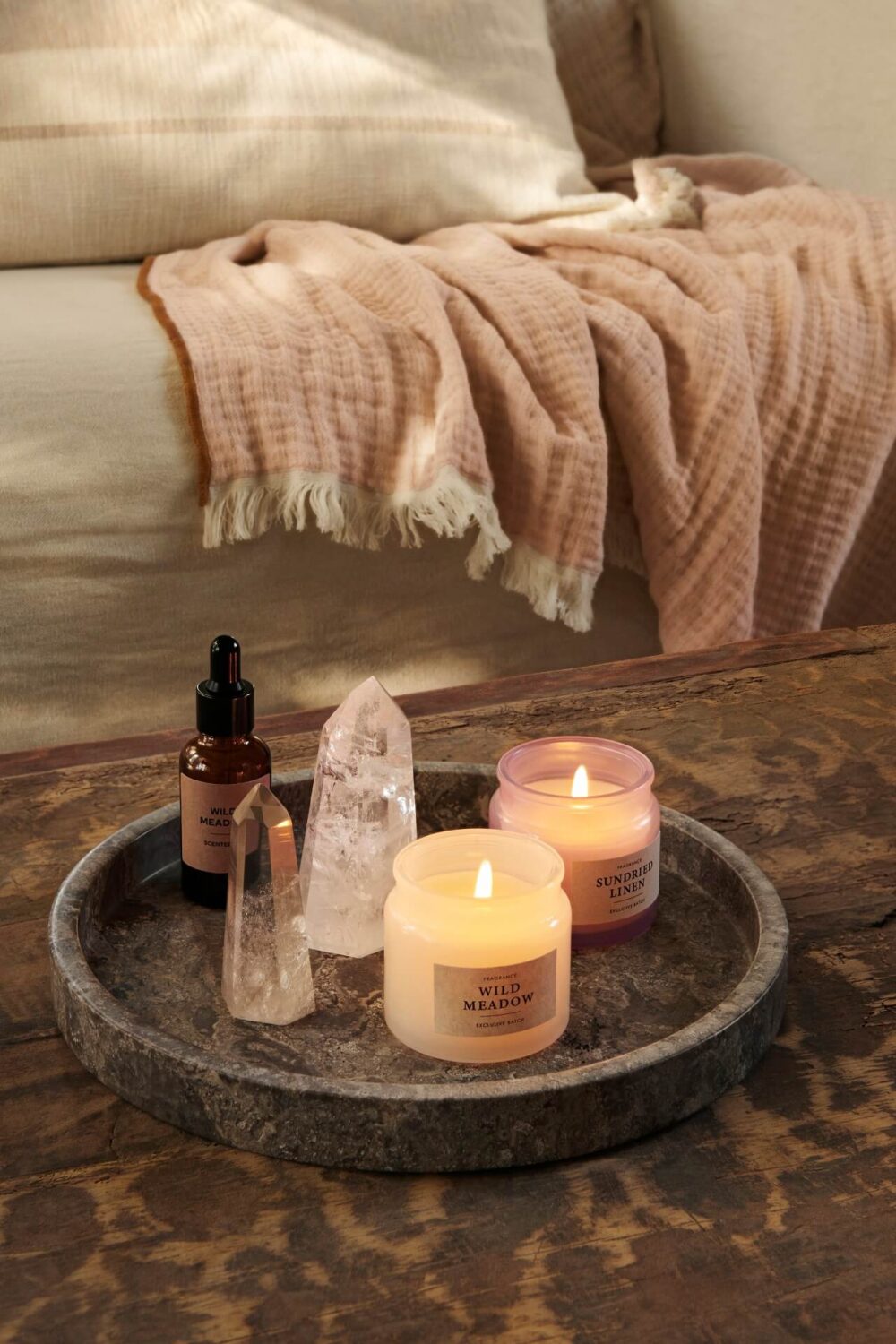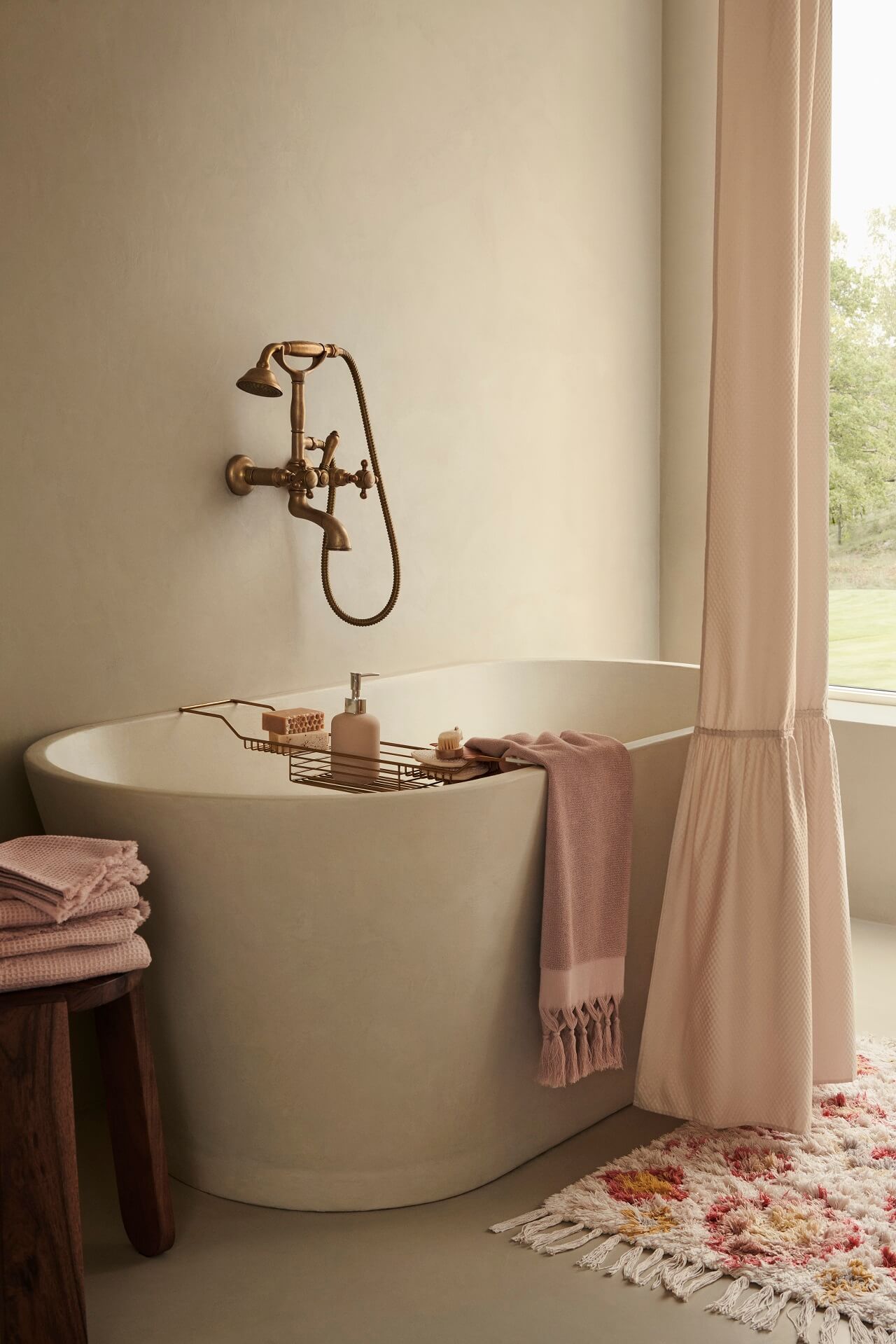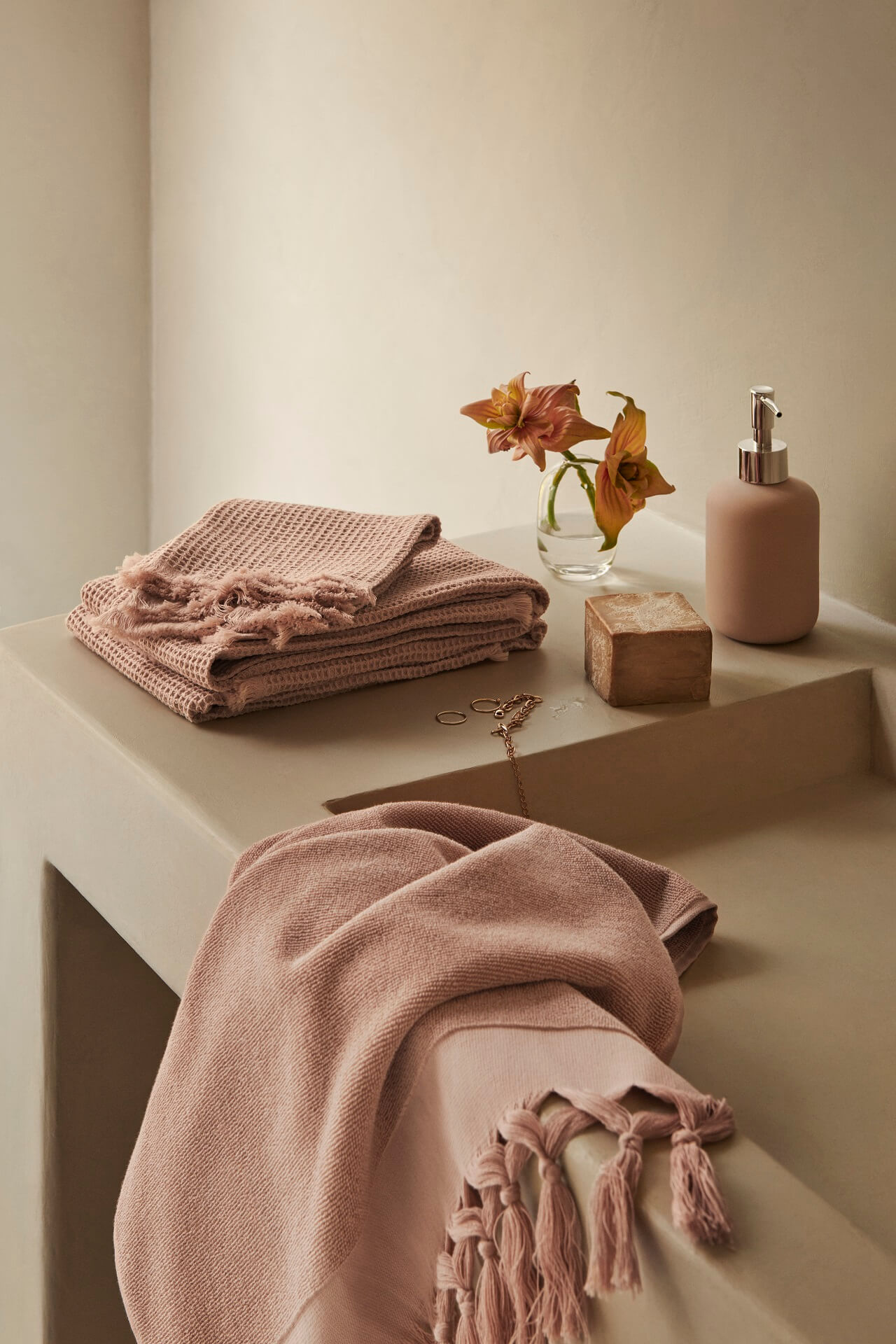 See also: IKEA Spring Collection: Colorful Decor + Storage Solutions
H&M Home Brunch Table Setting
While officially not part of the H&M Home Spring Collection, this brunch table setting fits perfectly with the Spring vibe. The pink table cloth and cute bohemian details create a perfect brunch look.