A Soft Scandinavian Home with Dark Blue Bedroom
I have a wonderful Scandinavian apartment to show you today. It's a home decorated in color shades ranging from light to dark which gives it a nice contrast.
The apartment is located in a 1920s building in a quite courtyard in Gothenburg. But most importantly I think the apartment is styled absolutely beautifully.
So let's take a look at this lovely home were we slowly go from light to darker decor.
The wall between the living room and kitchen has been removed so you have a nice spacious flowing living space. Throughout the apartment you'll see white painted floorboards for a bright base to the rooms.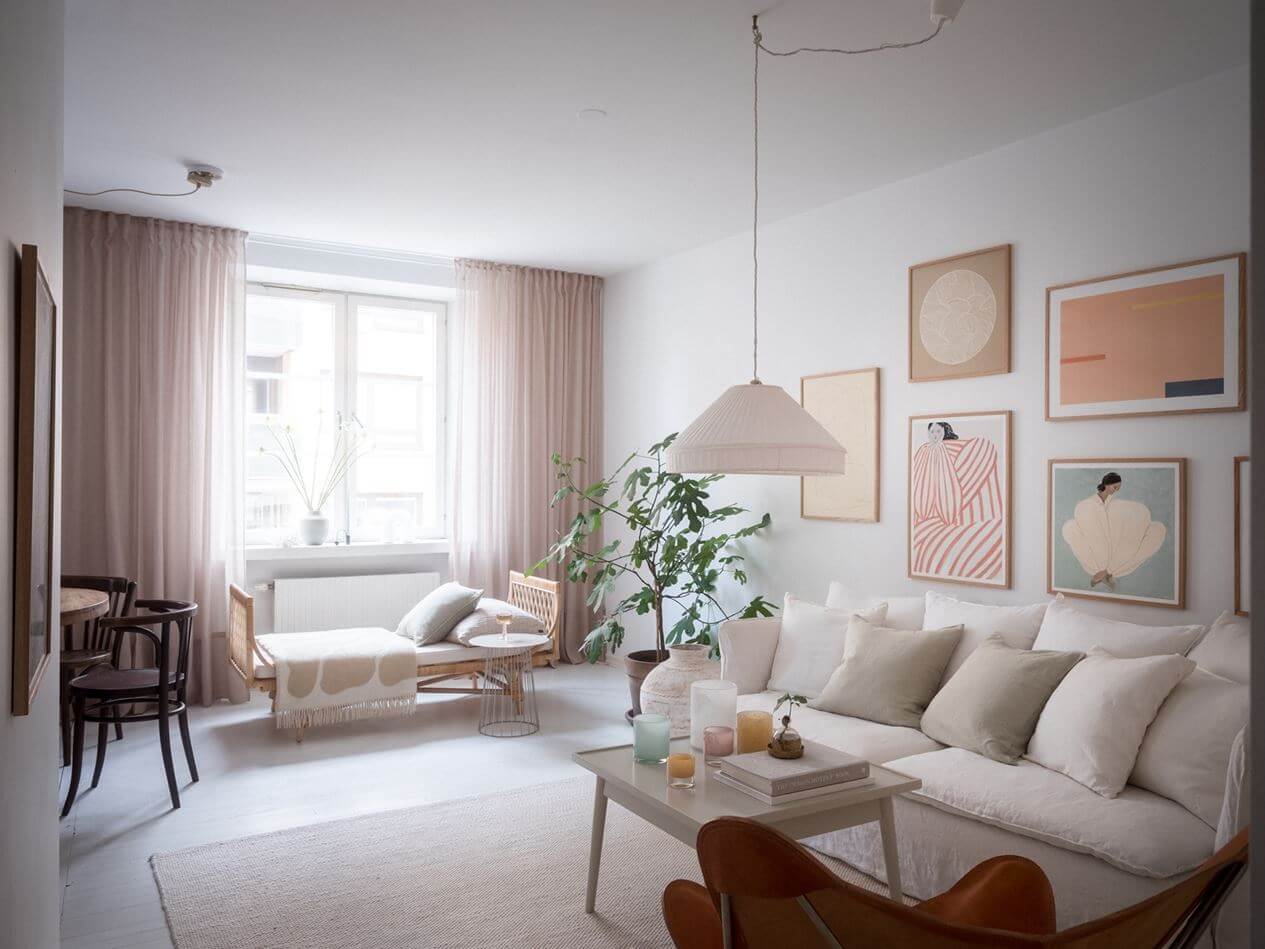 The living room is a light affair. The soft white, natural and earthy color tones create a serene atmosphere in this room.
Light color pops are added through the wall art and a touch of green with the large plant for a natural touch.
From the living room there's a natural flow to the kitchen. The kitchen cabinets are painted in a light grey shade with brass fixtures.
Behind the wall dividing the living room with the kitchen they opted for high cabinets for extra storage.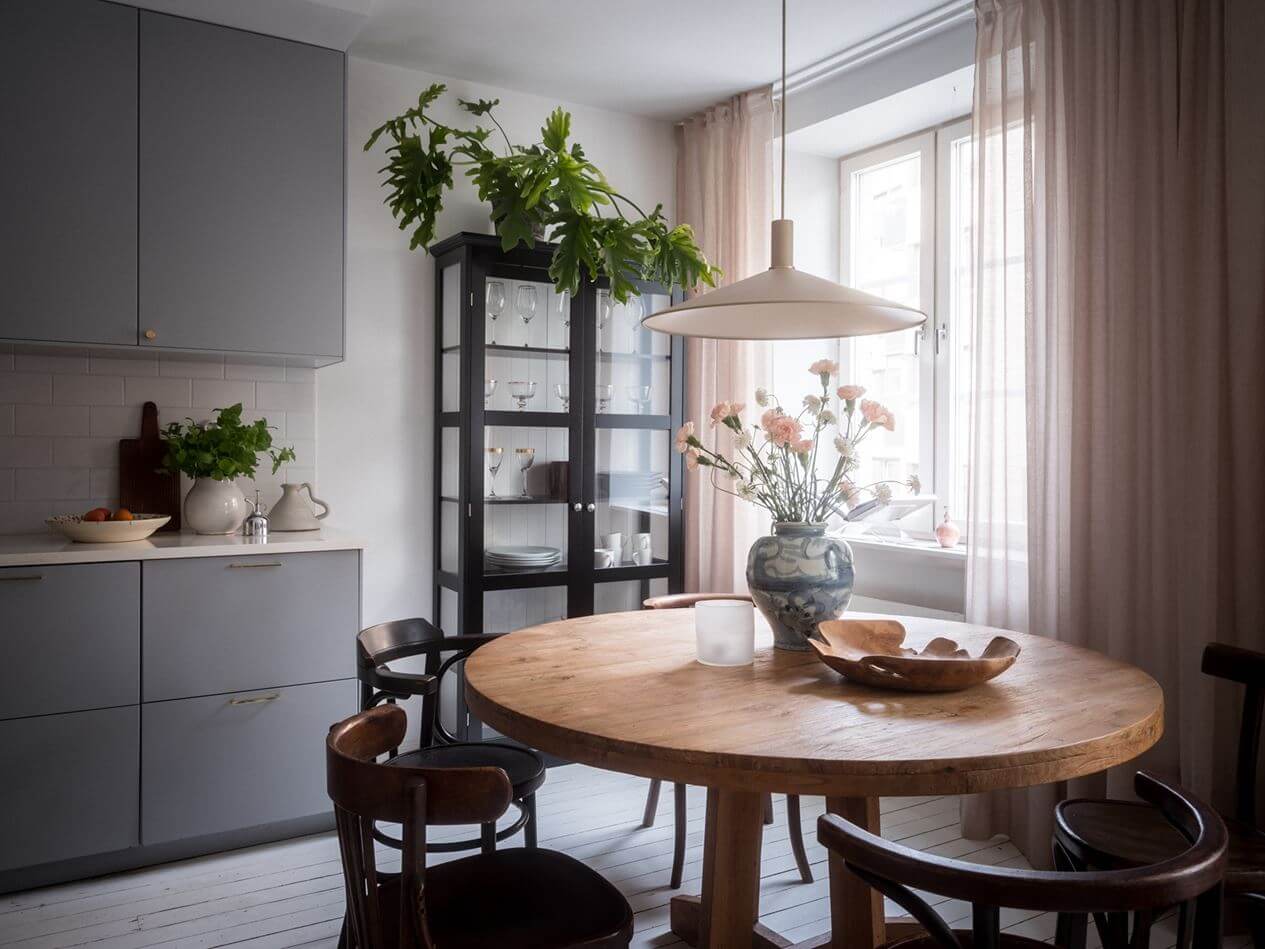 We go a tiny bit darker in the master bedroom where the white floorboards are combined with a natural green hue on the wall.
The master bedroom even has a small walk in closet.
And then there's dark. The smallest bedroom has wonderful dark walls but the textiles in earhty pink tones add a bright color touch.
The balcony overlooks the green courtyard. When you see this you can hardly imagine you're in a bustling city.
Isn't this a lovely apartment? I love the combination of soft light color tones with dark moody colors.
photography via Bjurfors Göteborg