A Narrow but Stylish Houseboat in London
I have a dream.. and that is to live on a houseboat. I love being on/near the water and a houseboat would combine my passion for water and houses. But alas, I do not own a houseboat so I just have to look at pictures.
Luckily every now and then I come across lovely houseboats on the internet and today I found another stunning houseboat for you. The narrowboat is called "Olive" and was built in 2019.
The current owners carefully and cleverly designed the narrowboat. Making sure even tough the boat is small (and narrow) it still has space for a comfortable seating area, a spacious kitchen, a proper bathroom and a bedroom with double bed.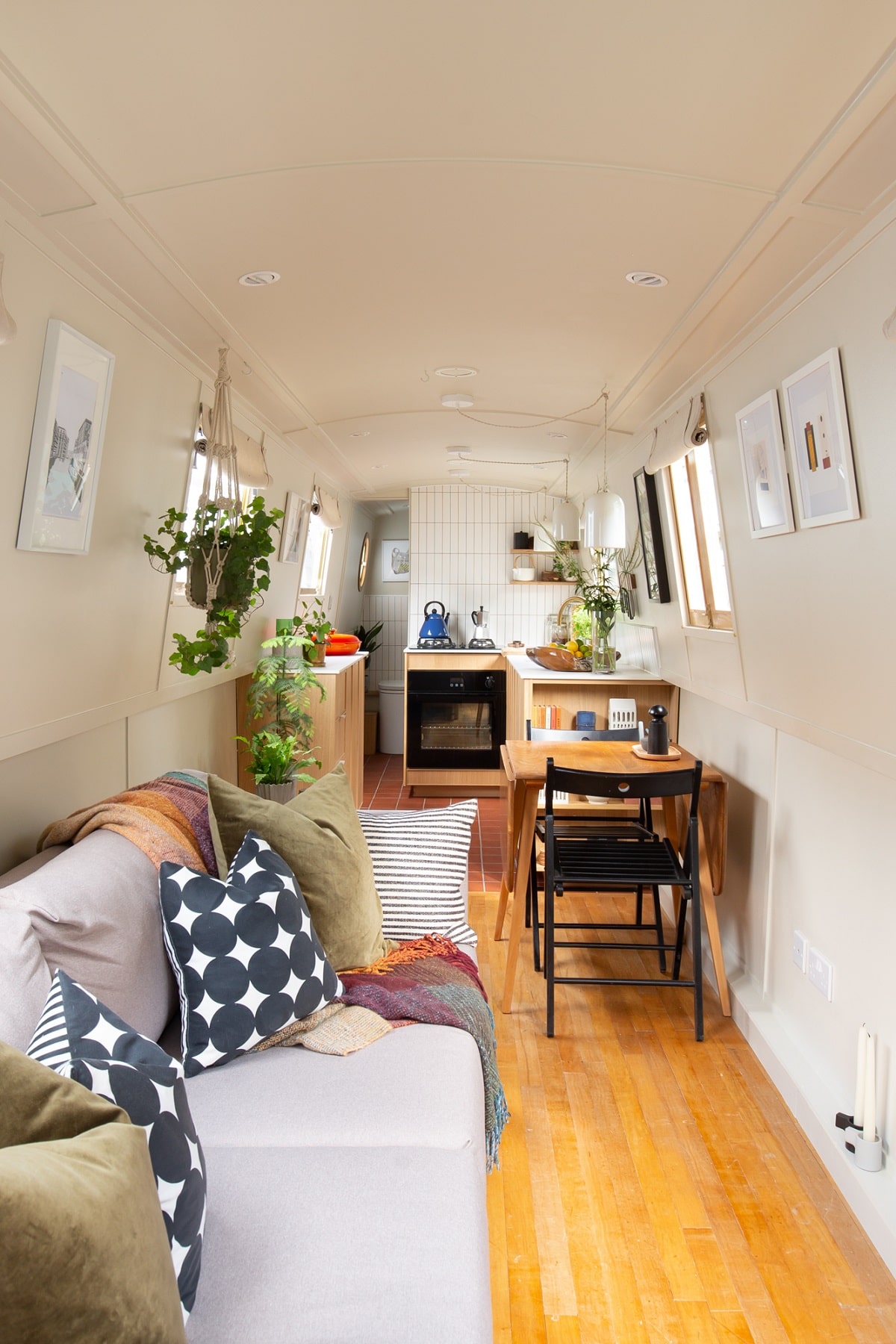 The boat is only 2 meters wide, but it is cleverly designed by Pringle & Booth. The living area has multifuel-burning stove, panelled walls, anodised gold-framed windows and custom linen blinds.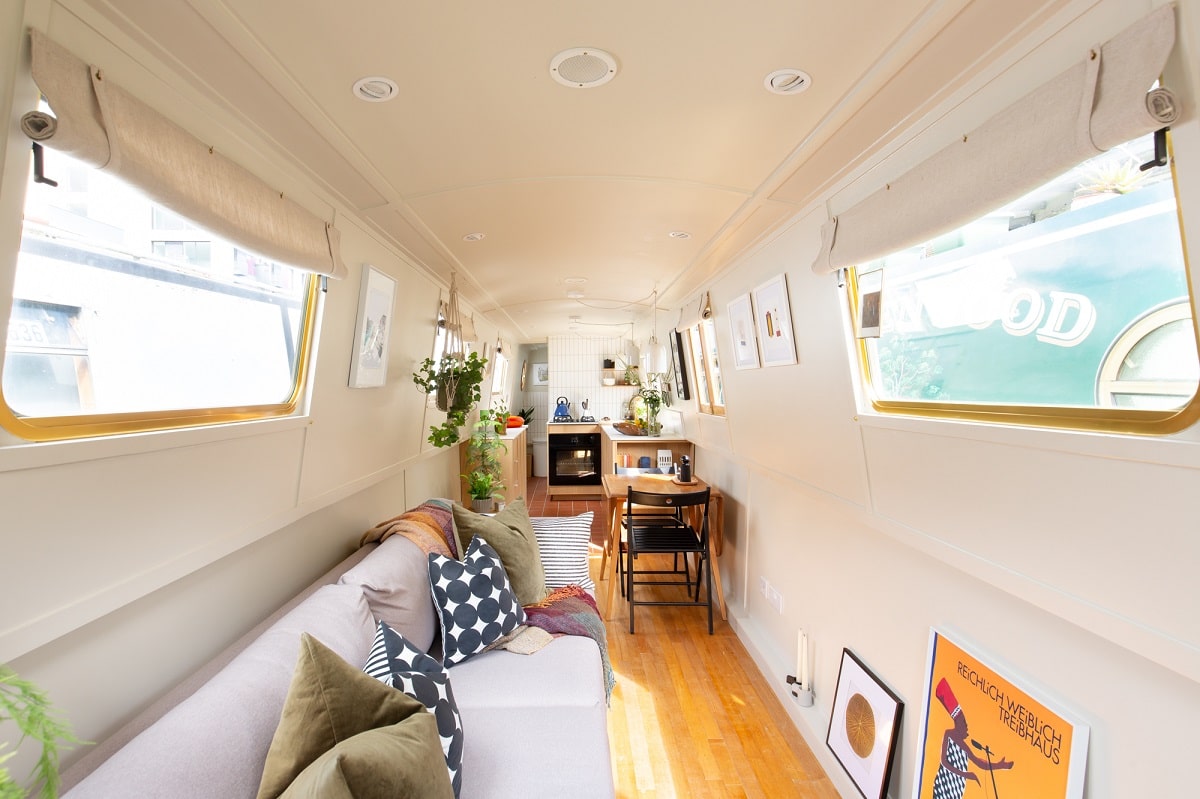 The entrance of the boat though double glass doors. Every inch of the space has been used which you can see in the bookshelves next to the door.
The houseboat is small, but there's a spacious kitchen. The kitchen fronts are made of oak and the worktops are by Fenix.
A sleek and minimalistic kitchen but with plenty of storage space.
A peek into the living area from the kitchen. Narrow but very cozy and stylish.
Between the kitchen and bedroom you'll find the kitchen. The oak cabinets in the kitchen can also be found in the bathroom for a harmonious look. Same goes for the wall & floor tiles which are also seen in both kitchen and bathroom.
The bedroom is located at the stern. On the left you'll see a built-in double rail wardrobe. And when you have to design a small bedroom then you'll have to choose multifuctional furniture. You can also see that in this bedroom where the bed has plenty of storage underneath.
The wooden accent wall behind the bed adds a little warmth to the small space. Round porthole windows are a must in a houseboat.
More houseboat's on The Nordroom:
The exterior of the boat is painted in a lovely shade of green. I don't know if the boat's name Olive comes from the color of the boat or whether the boat has been painted in the shade of the boat's name. But either way it fits perfectly together.
The Olive houseboat is currently for sale at Aucoot for £125,000