Reading Nooks in a Stylish Iowa City Home
If you love reading and want some inspiration for lovely reading nooks then you should stay right here. Because the owners of this Iowa City home definitely have a love for reading.
In the small midwestern town Iowa City stands this beautiful historic home that has been beautifully renovated. The designers for this remodel are Chelsie Lee and Andra Padilla of Jessica Helgerson Interior Design.
If you like to follow interior design then you surely have seen projects by this amazing design team. Their homes are always super stylish and with a nice historic touch.
And this Iowa City home is no different. They mainly used a light color scheme in this home but it does have some beautiful moody color touches. Let's take a look shall we?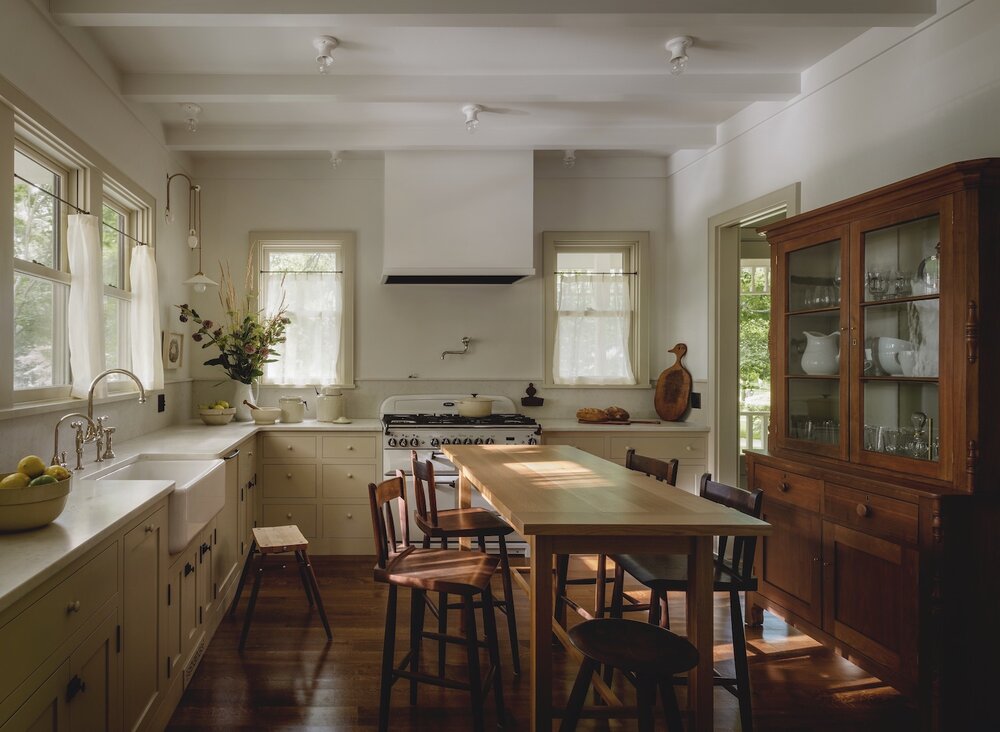 Starting in the kitchen, which is a lovely space not just to cook in but the large table in the center invites you to spend more time in this room.
A lovely light shade on the kitchen cabinets combined with warmer wood tones on the floor and furniture.
A traditional look for the dining room with a large wooden table, wooden chairs, an ornate fireplace and William Morris Pimpernel wallpaper.
You can find many classic furniture pieces in this home. This sun room has a lovely wooden rocking chair and a bench. A beautiful room to read or simply relax.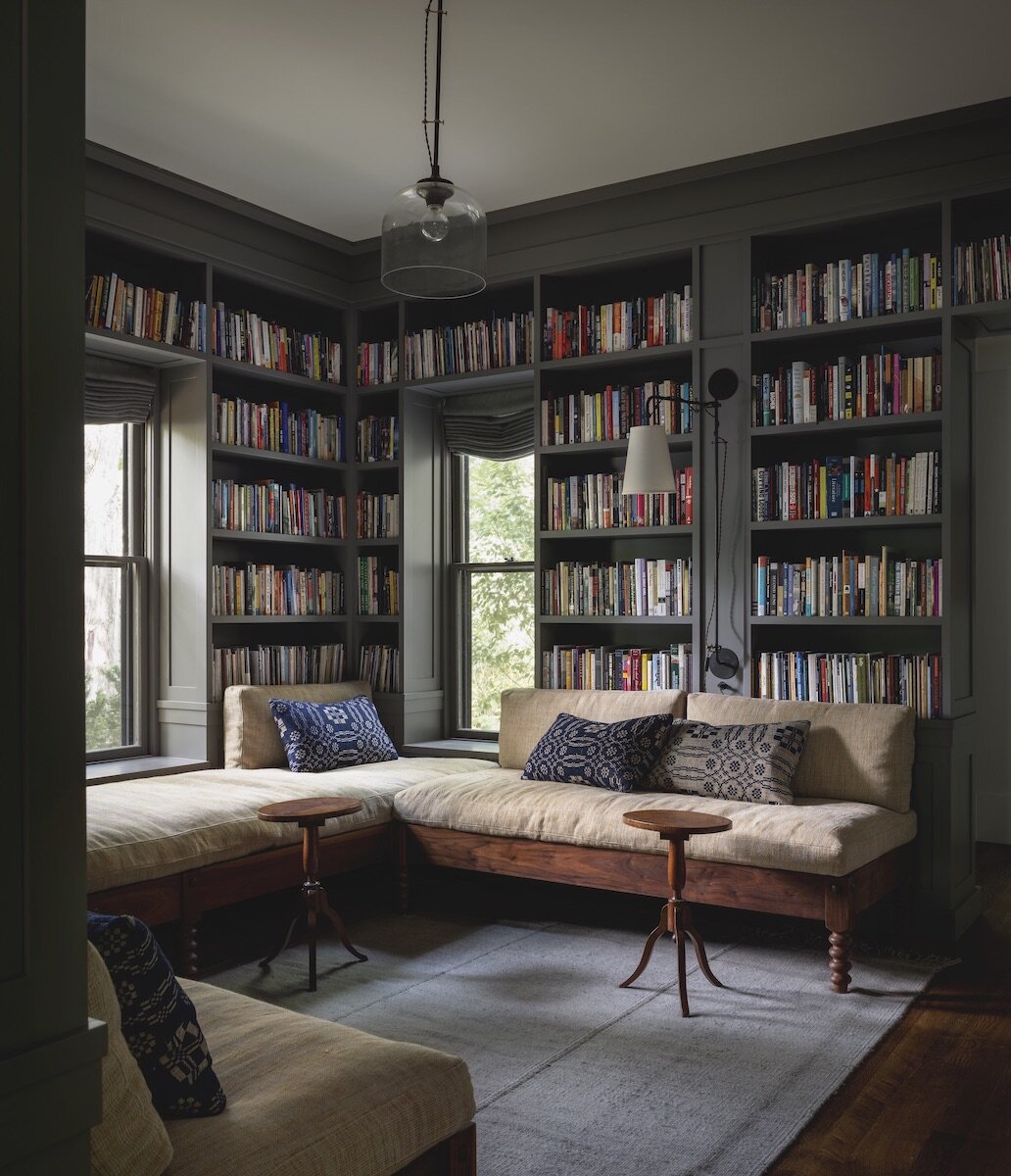 Well hello there stunning home library! I think the moody color tones of the built-in bookshelves fit so well in a home library. The built-in u-shaped sofa creates several seating spots.
Another peek of the home library with books on all four sides of the room plus a big sofa. This room invites you to read all the books on those shelves.
See also: 30 stunning home library design ideas
Yes, another reading nook! This bedroom has a window seat and built-in bookshelves. I also love the suble pink tones in the fabrics of the window seat, which fit well with the green bedding.
This home really loves window seats. Another bedroom and another window seat, surrounded by built-in wardrobes.
More projects by Jessica Helgerson:
Two bathrooms, both in light color tones. On the left an en-suite bathroom with shower and on the right a natural green freestanding clawfoot tub and subway tiles.
The home is surrounded by trees and also the exterior is painted in a soft light green hue. On the front porch you can enjoy the surrounding greenery. Lovely!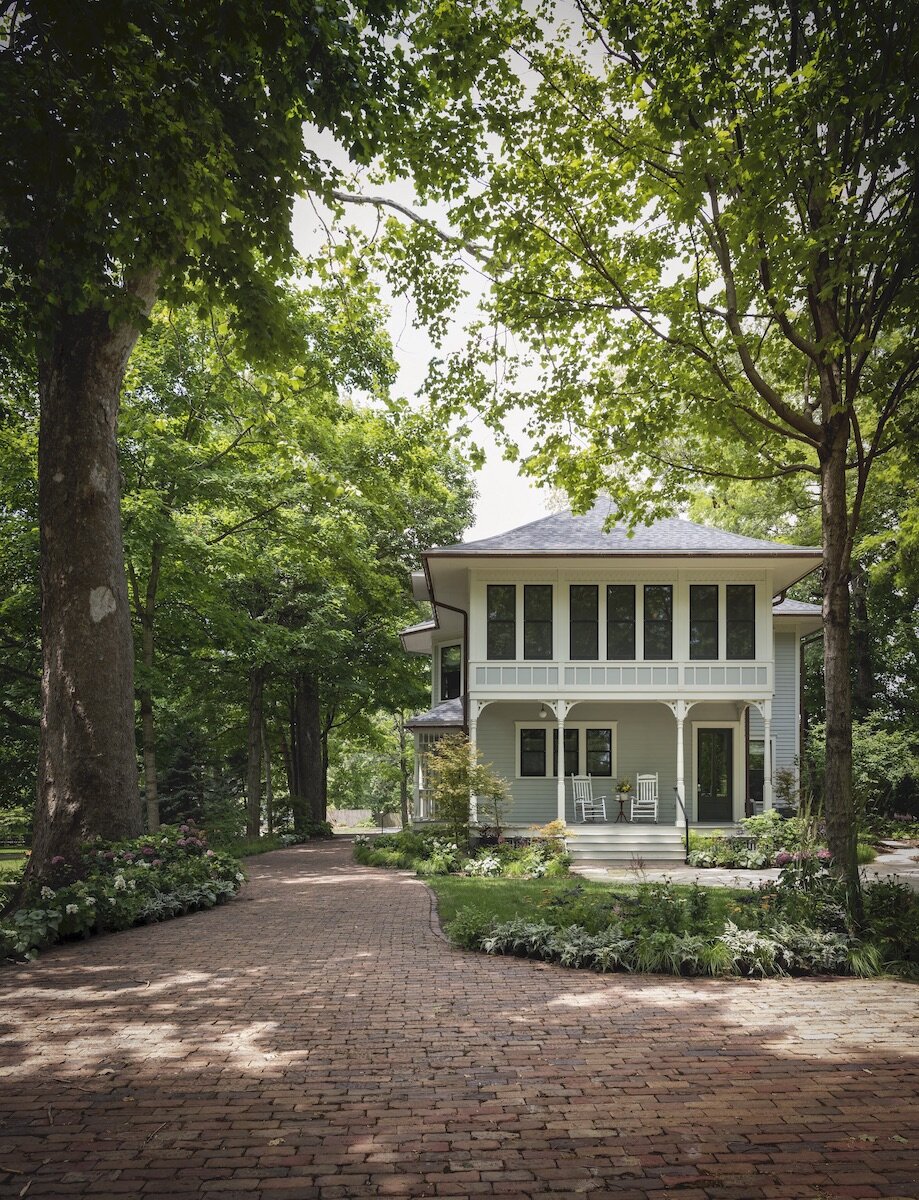 interior design by Chelsie Lee and Andra Padilla of Jessica Helgerson Interior Design & photography by Aaron Leitz