A Serene Light Colored Apartment with Bright Color Pops
In a beautiful 1920s apartment complex in Stockholm, you can find this recently renovated one-bedroom apartment with its own patio. The 66-square-meter apartment was renovated in 2022 in a timeless style using quality materials.
During the renovations, the owners gave the apartment a serene look using cohesive, light, and sober colors from Auro's organic paints. These light yellow and beige shades are spruced up with vibrant color accents in decor and lighting.
The apartment has an unusual layout, and the living room and bedroom have curved walls which makes these rooms rather unique. The modern Scandinavian furniture pieces and serene colors pair wonderfully with original details like the mirror doors and wooden floorboards.
The apartment has a very coy kitchen with double doors leading to the patio. The solid wood kitchen cabinets come from Funkiskök. They are painted in linseed oil and combined with a granite worktop and white tiles.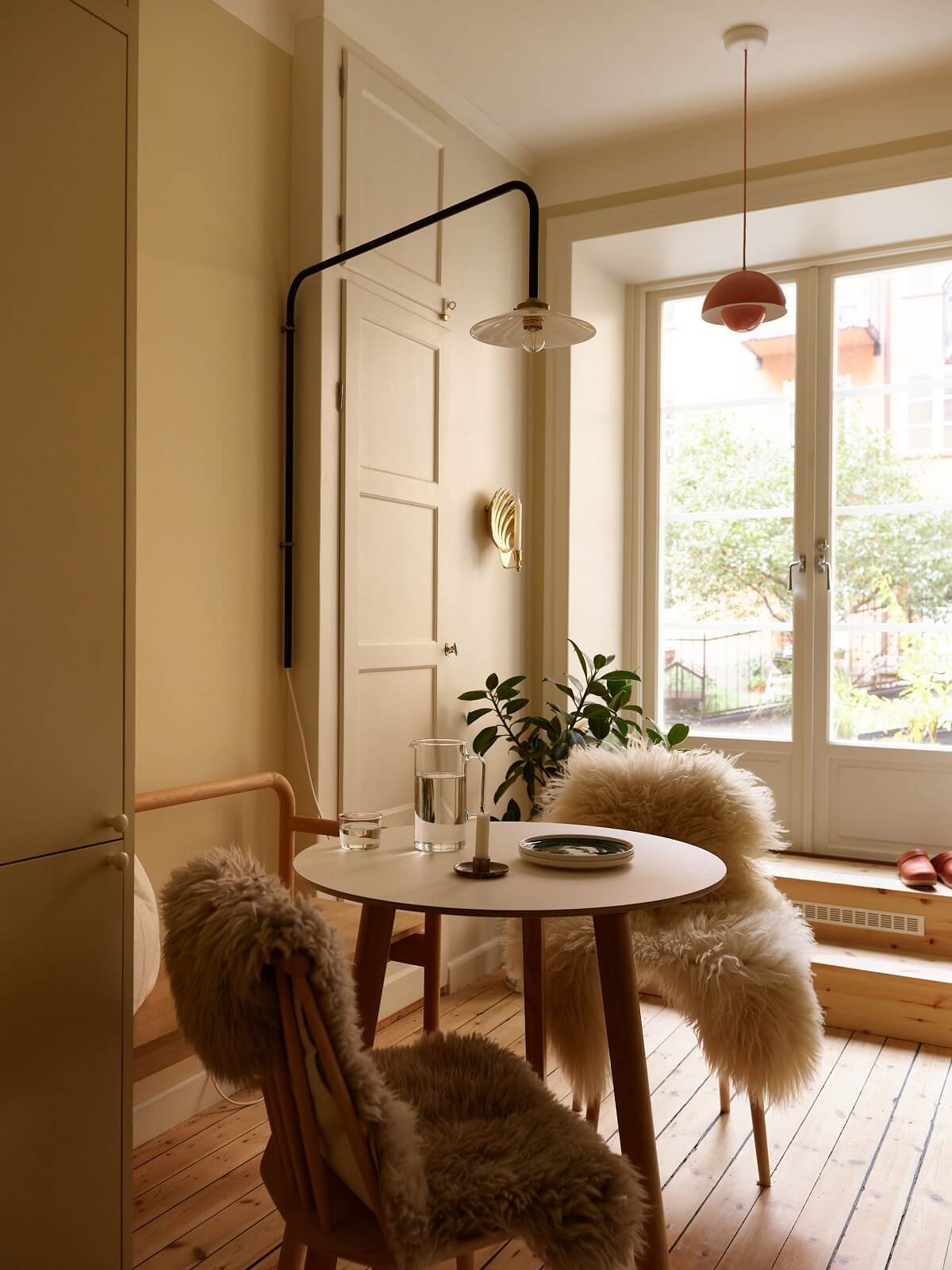 A little nook has been created using the built-in kitchen cabinet that houses the fridge. The nook is the perfect spot for a small kitchen table. The wall lamp is from Valerie Objects and the pendant is from &Tradition.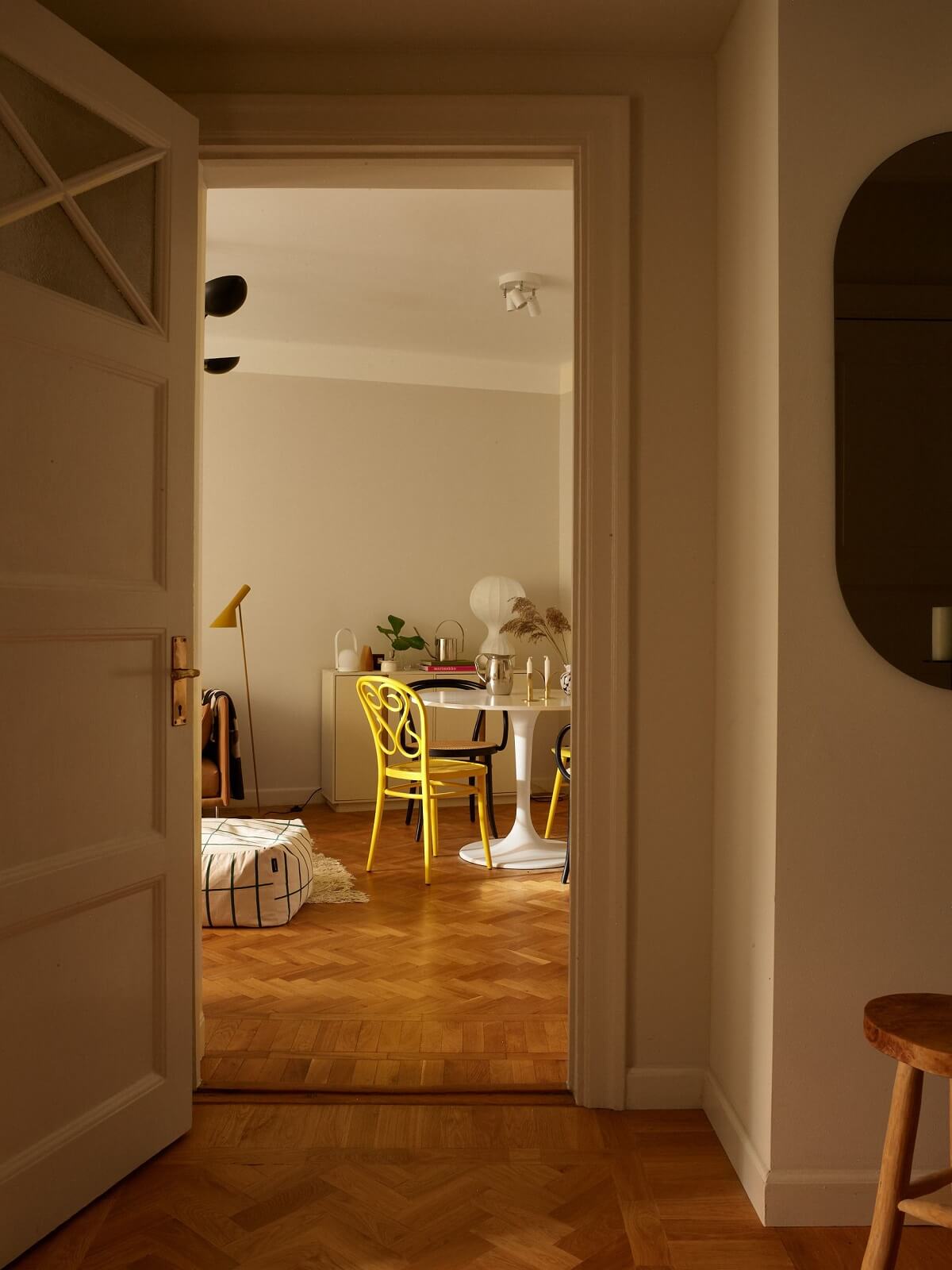 The living room has a pie-cut shape thanks to the curved wall behind the sofa. The walls are painted in a muted light yellow which gives a warm atmosphere to the room.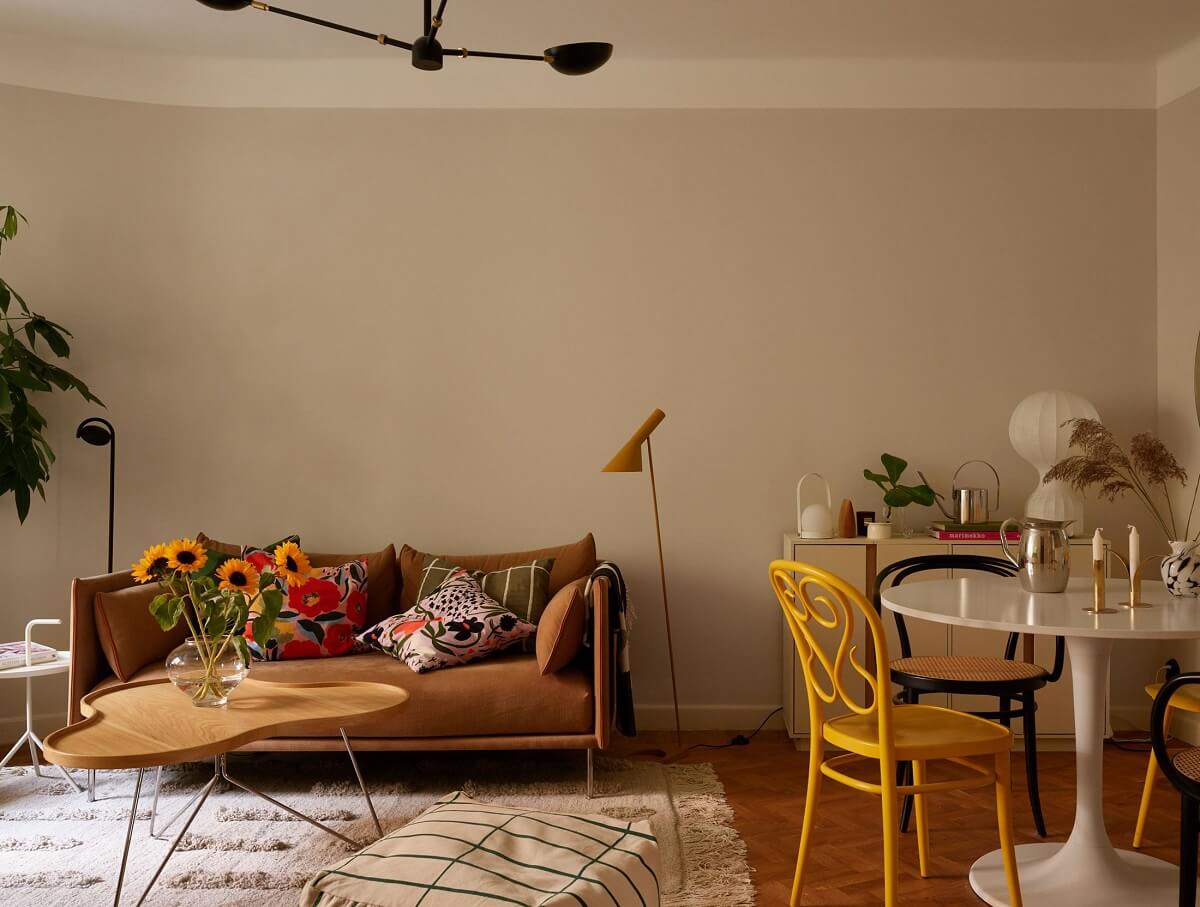 Brighter color pops are added through the decor with a yellow lamp and dining chair and colorful cushions.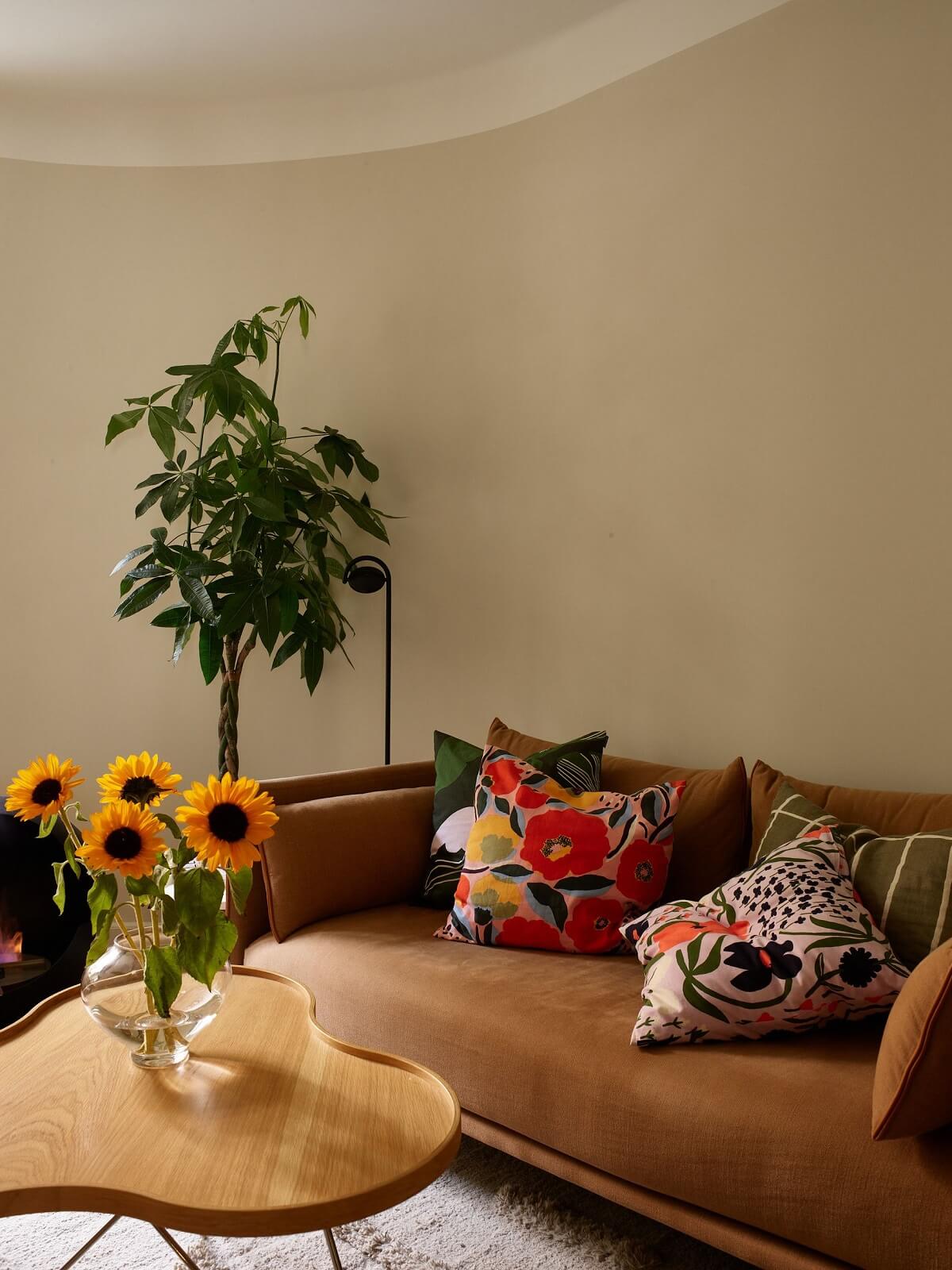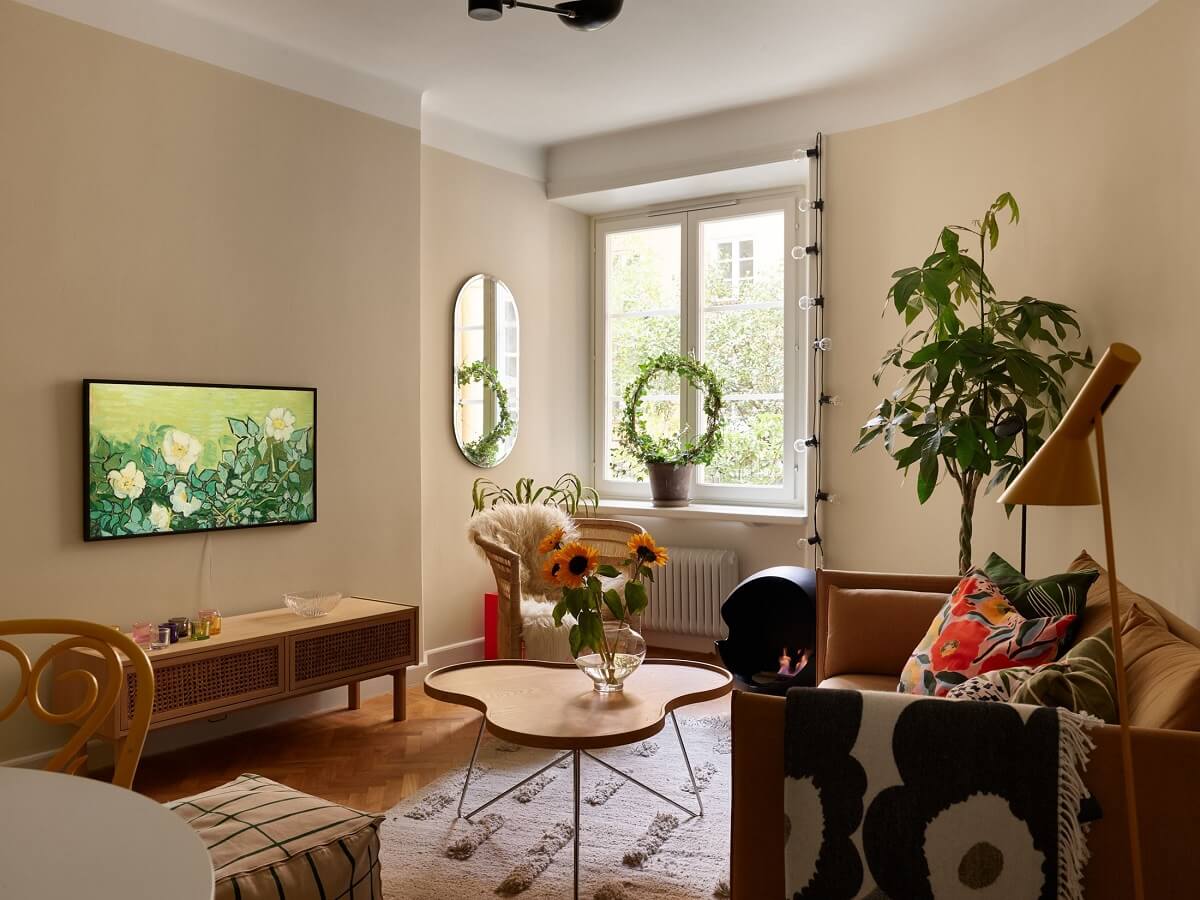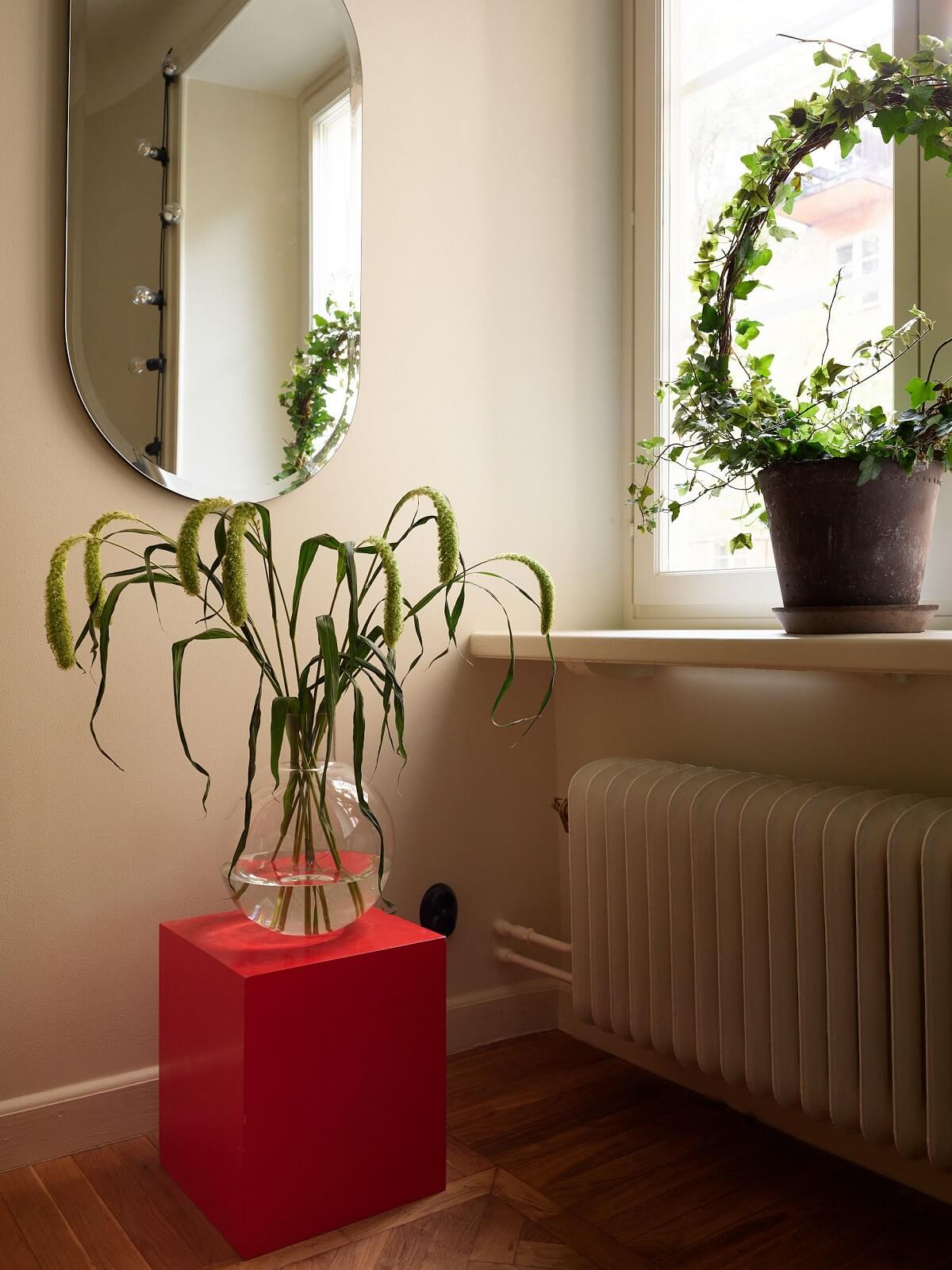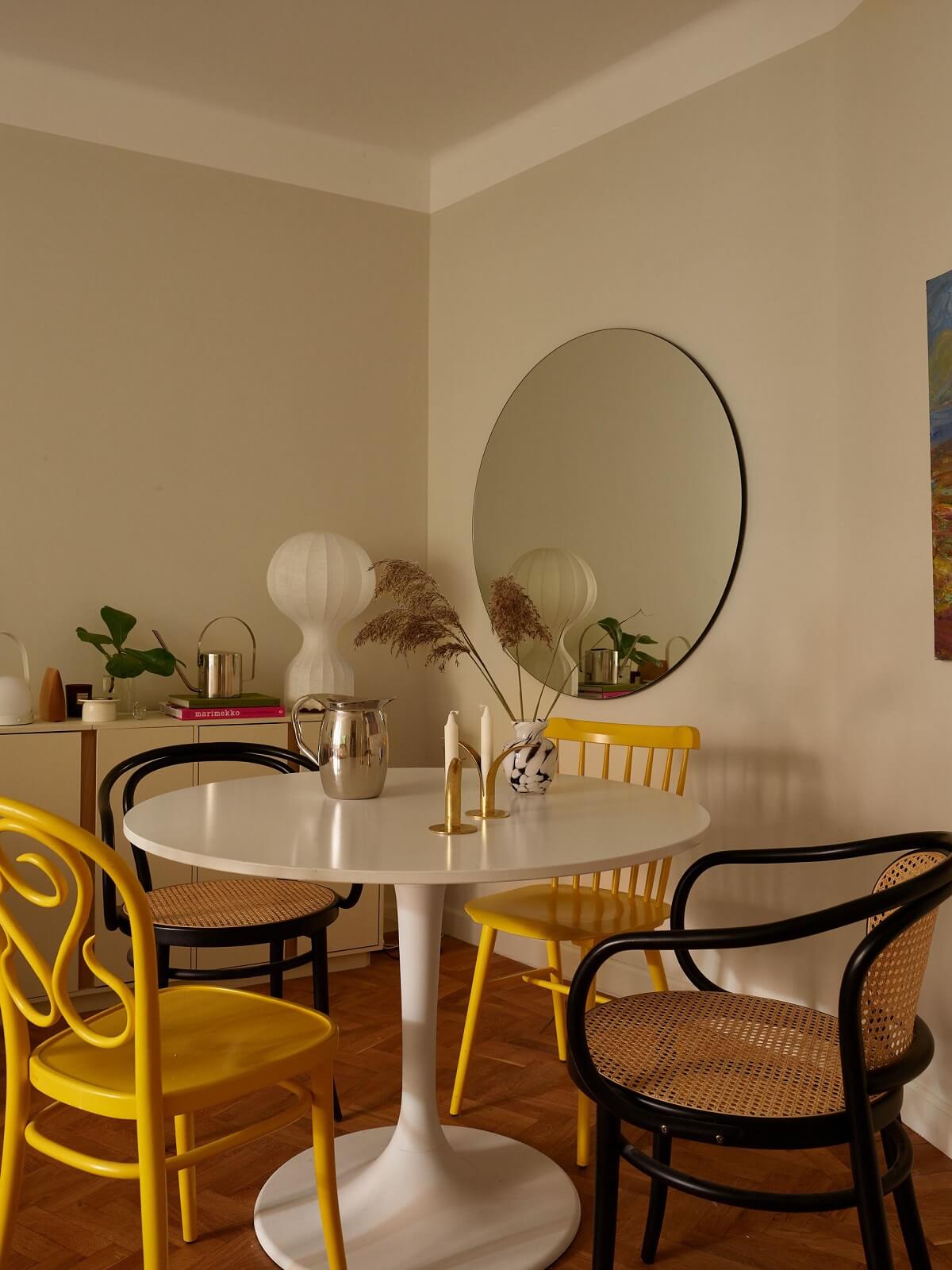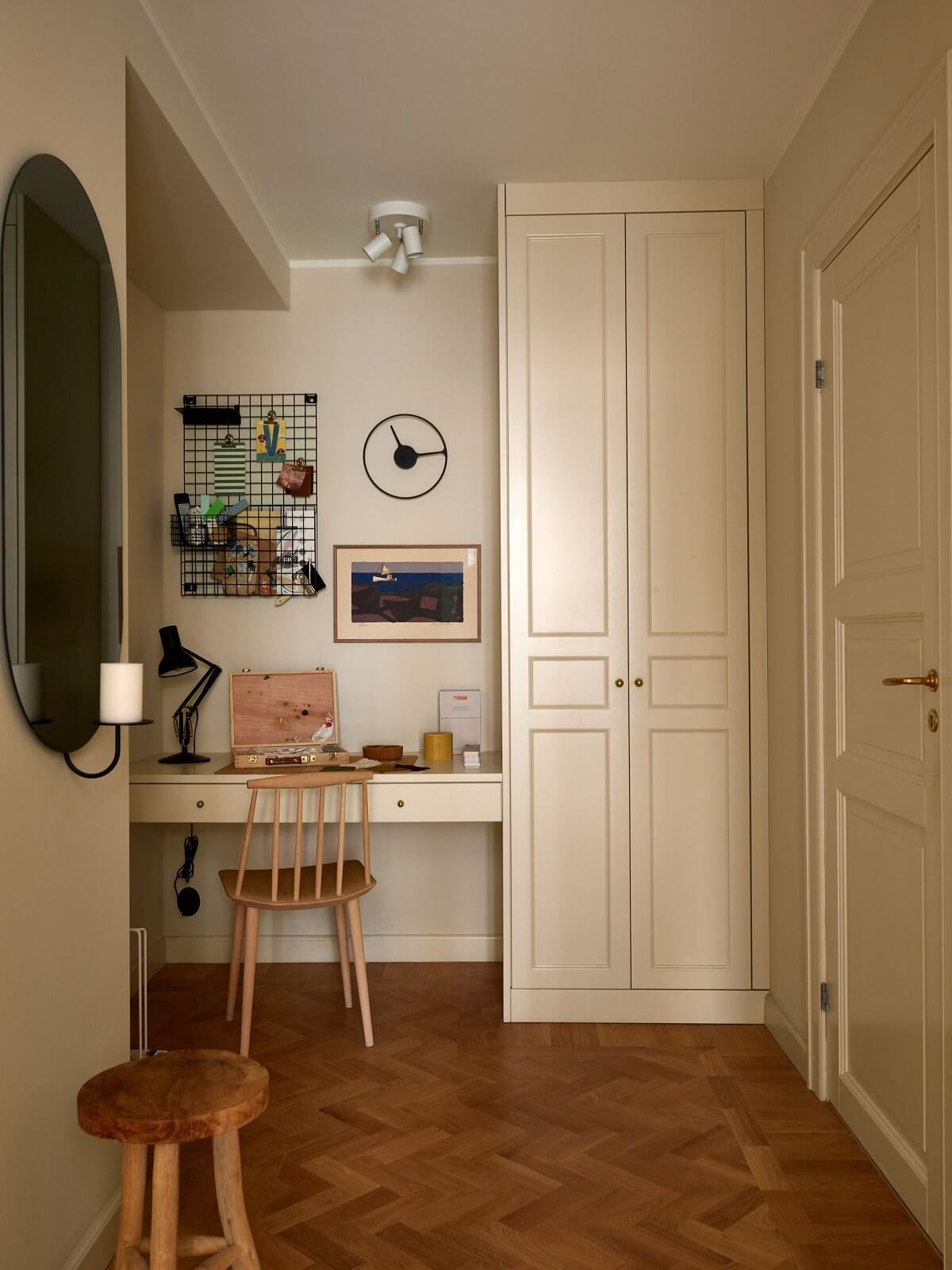 The apartment has an "inner hall". It's a space that's not a separate room but it's big enough to be useful as a home office, a reading room, or even a guest bedroom. In this apartment, they have created a home office in the inner hall.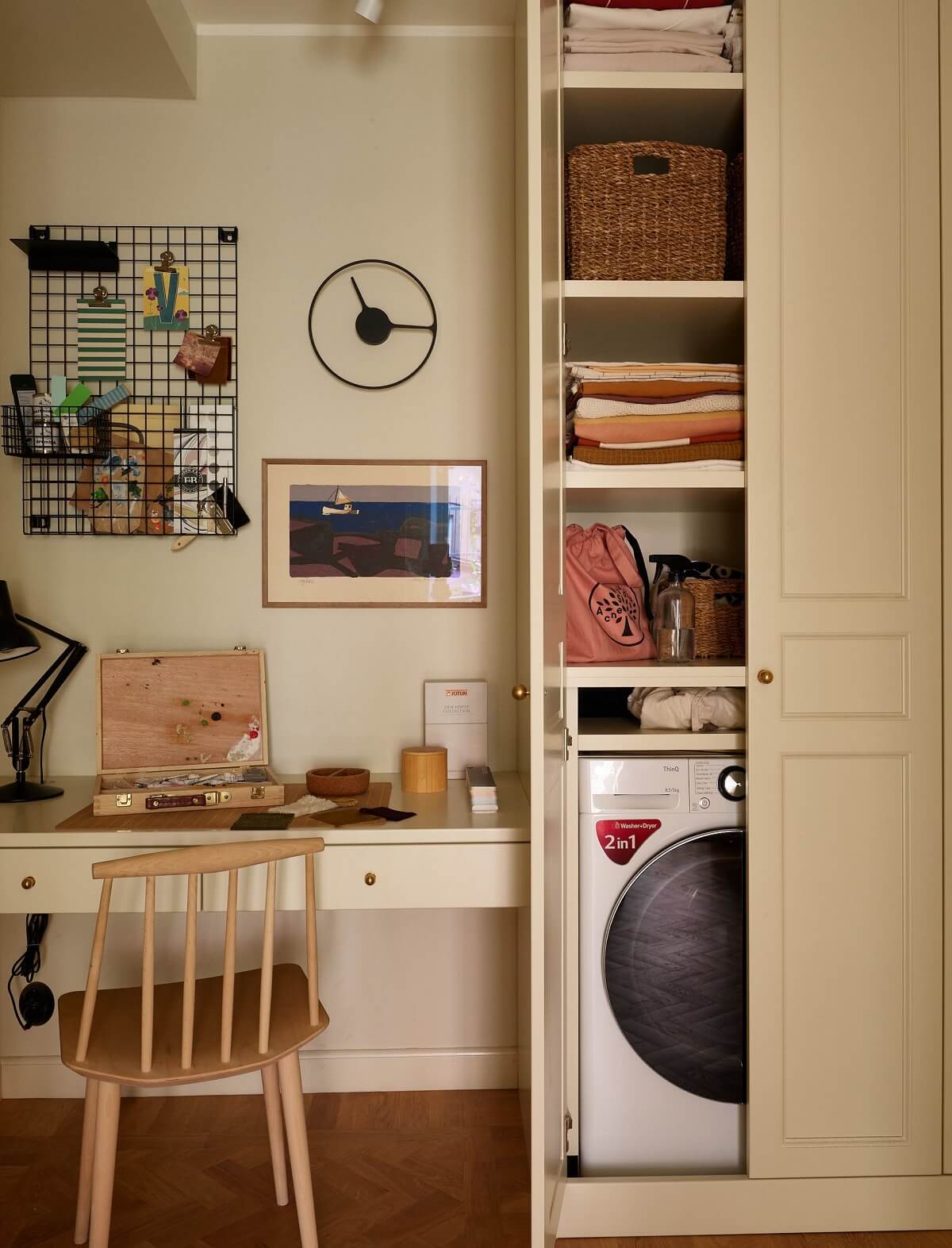 The built-in cabinet is home to the washer/dryer.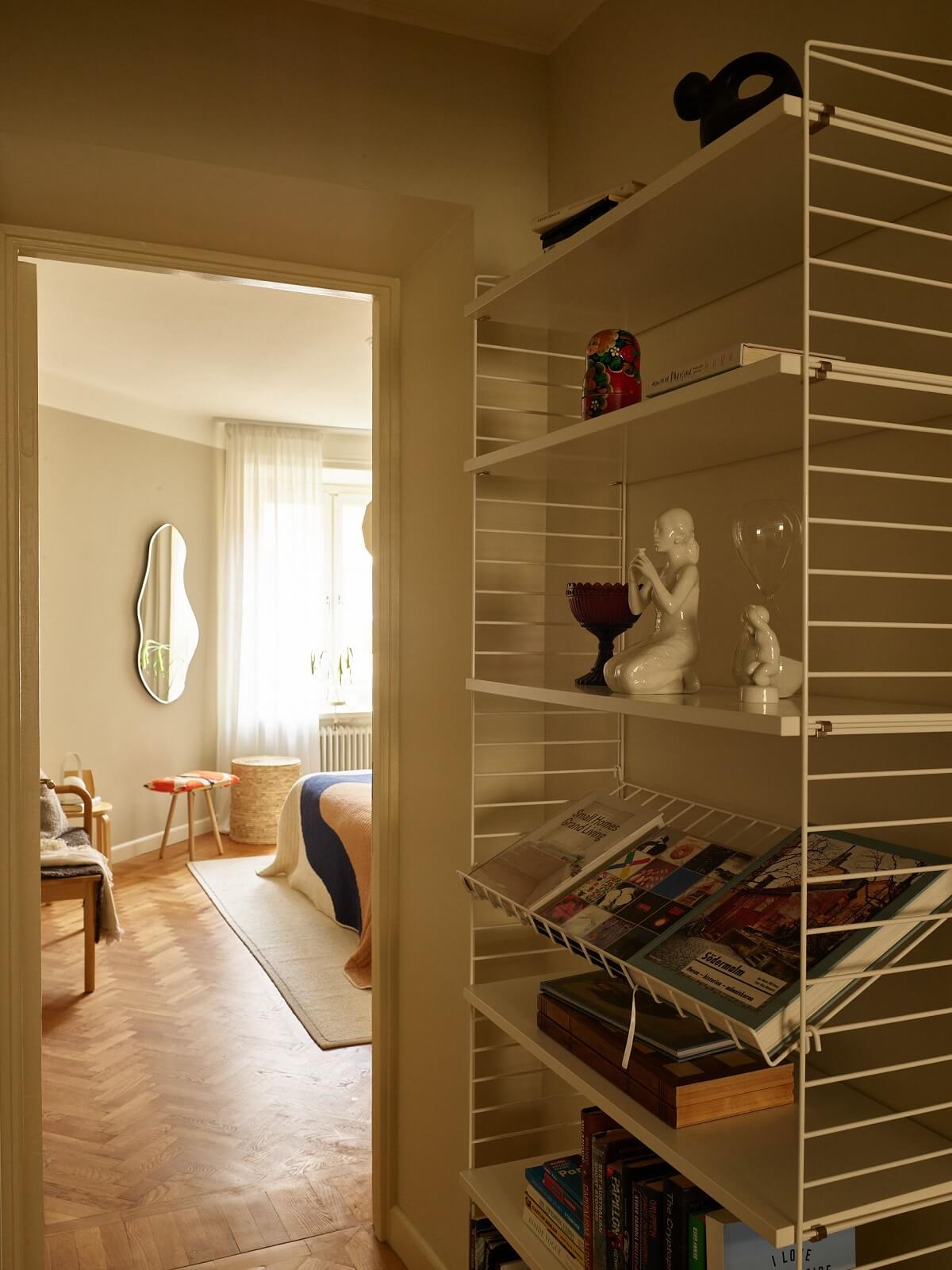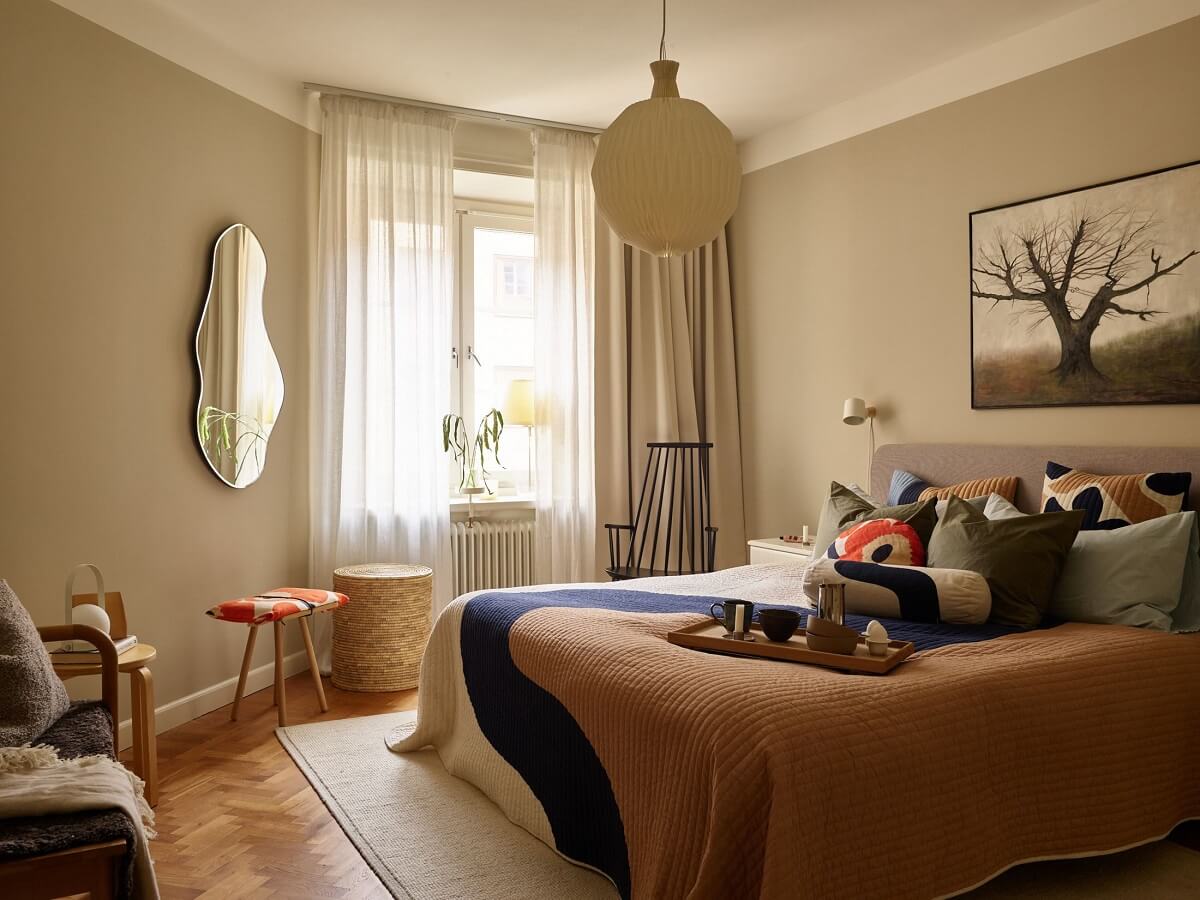 The bedroom also has a triangular shape but it is big enough for a double bed, a seating area, and wardrobes.
The new bathroom has a walk-in shower with a niche in the tiling. On the floor lie Victorian floor tiles in cream white and black.
styling by Lindholm and photography by Boukari for Historiska Hem