The Mountain House Designed by Emily Henderson + Get The Look
Emily Henderson is a super talented interior stylist, writer and tv presentor. This year she and her husband decided to buy a beautiful home outside the city in Lake Arrowhead, California.
The proces of redesigning this new family home was blogged about extensively and earlier this year all the rooms were revealed one at the time. So now that we have pictures of every space in this gorgeous new home I thought let's make a blog post about it and dream away with this Scandinavian inspired home.
Expect lots of wood and a light color scheme! (ps: because they're not here that often they're going to rent out their Mountain Home, check Emily's website for more info)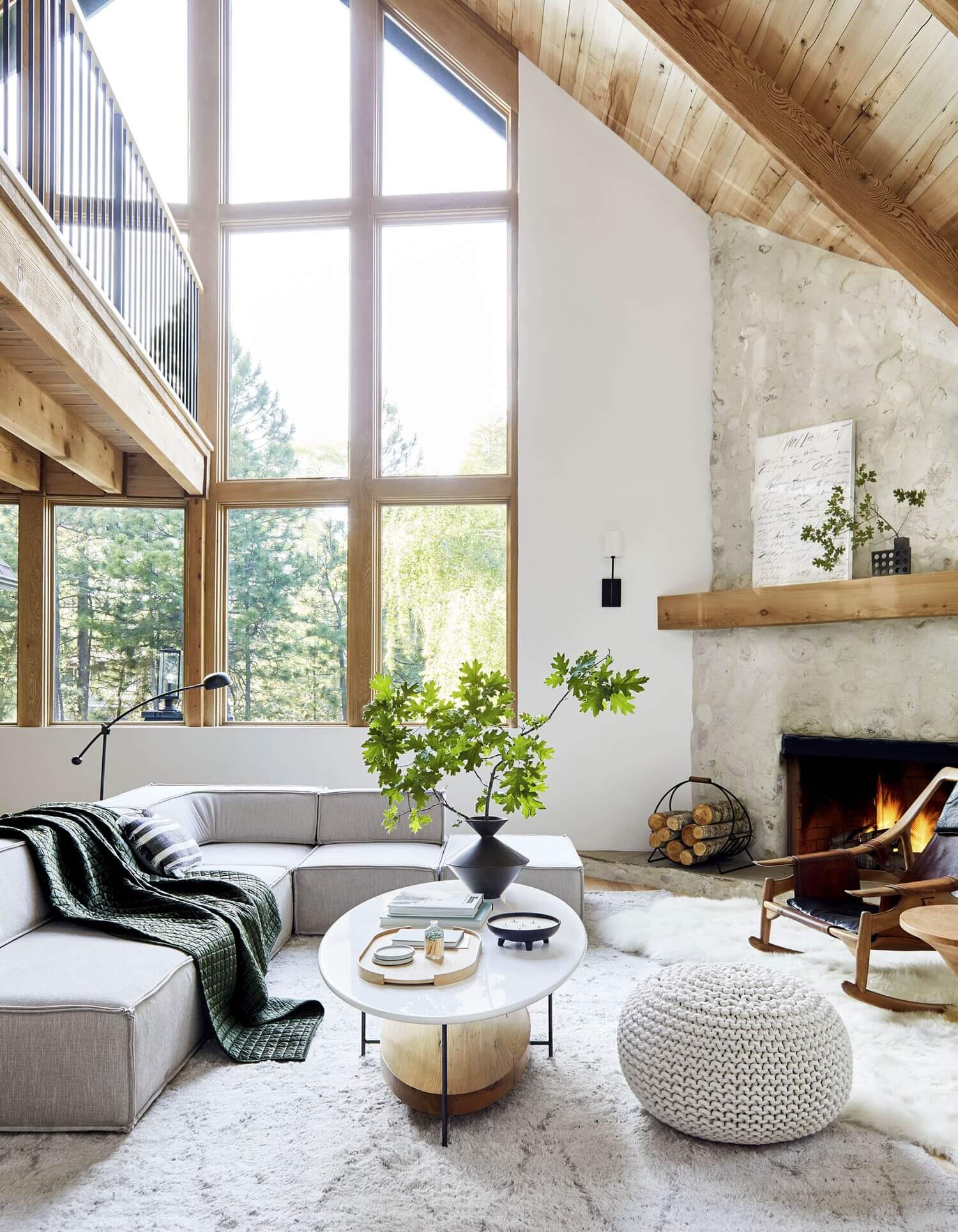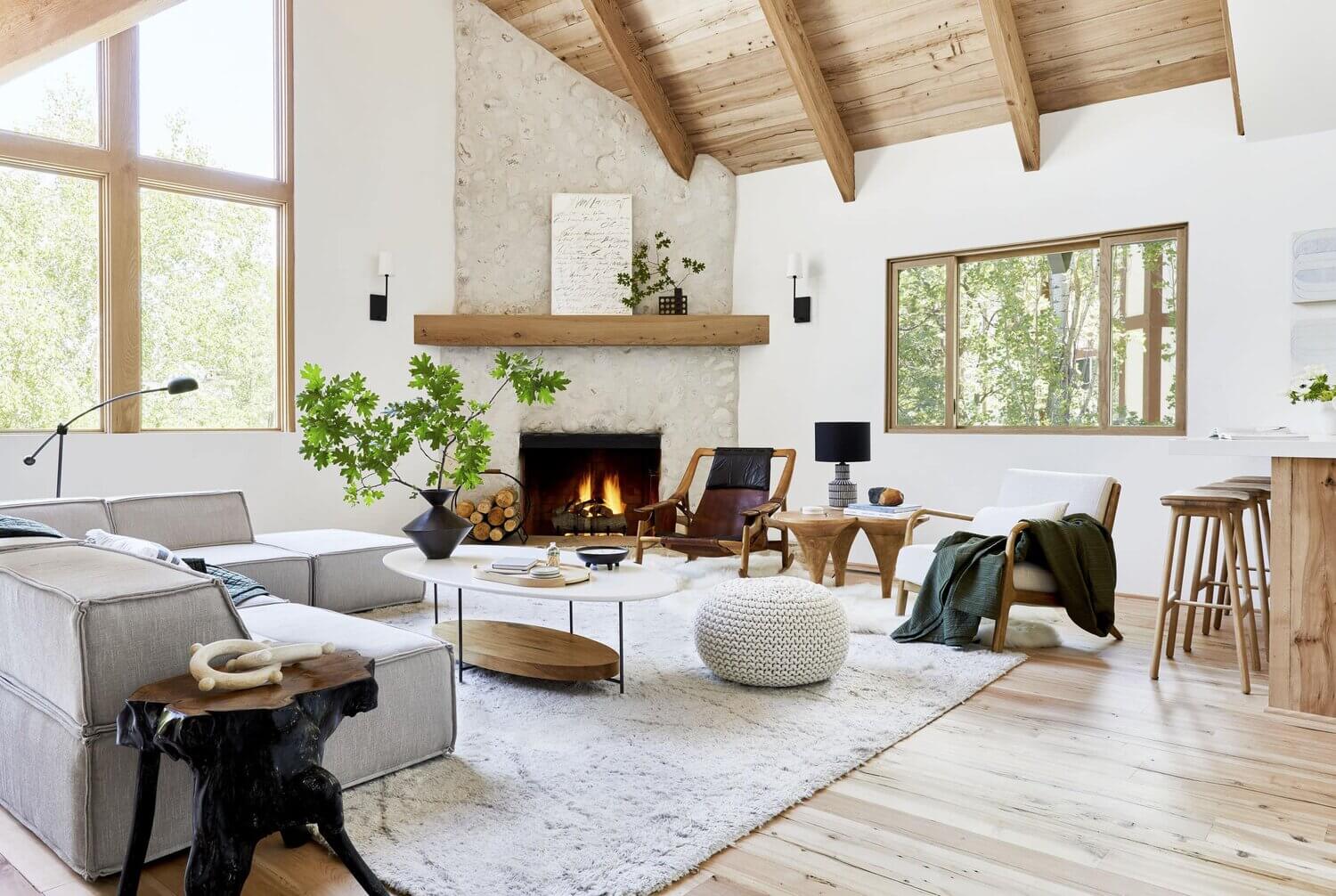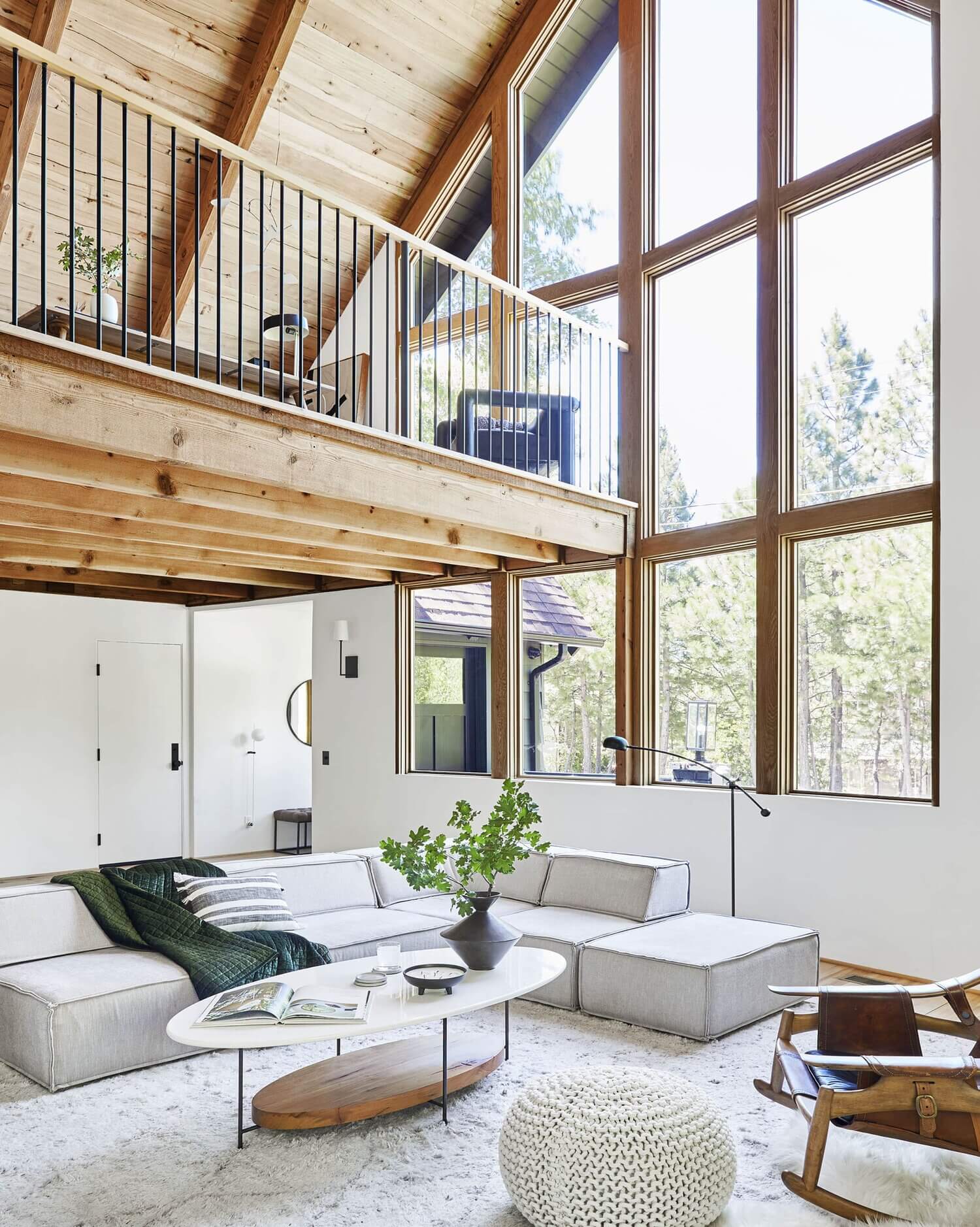 The double height living room is bright and cozy with a wooden ceiling, a fireplace and a big fluffy rug. The sofa is big enough for all family member and the high ceiling gives the room an even bigger feeling.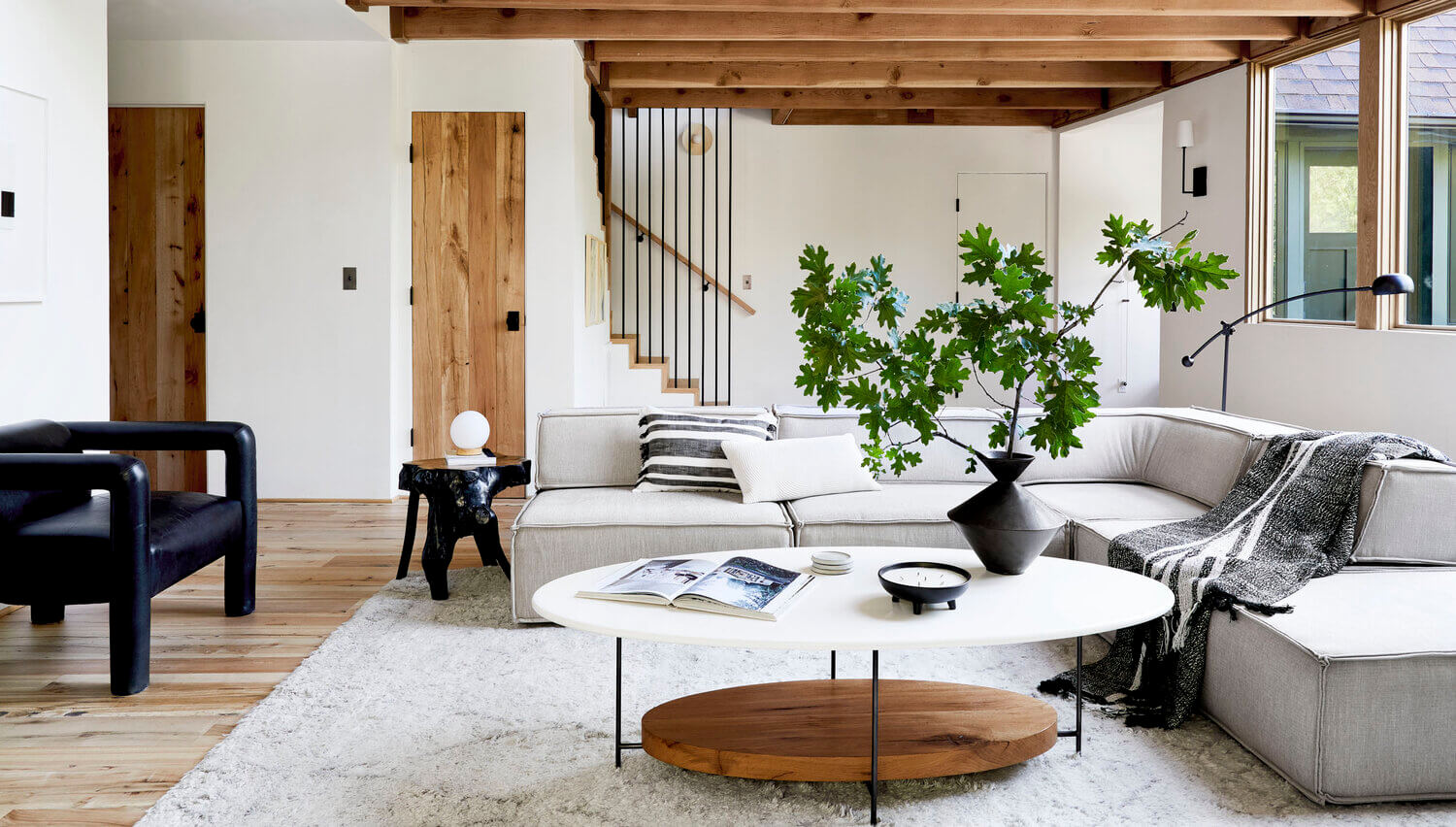 get the look: coffee table – striped pillow – cream and wood accent chair – knit pouf – ceramic jar candle – log holder – bar stools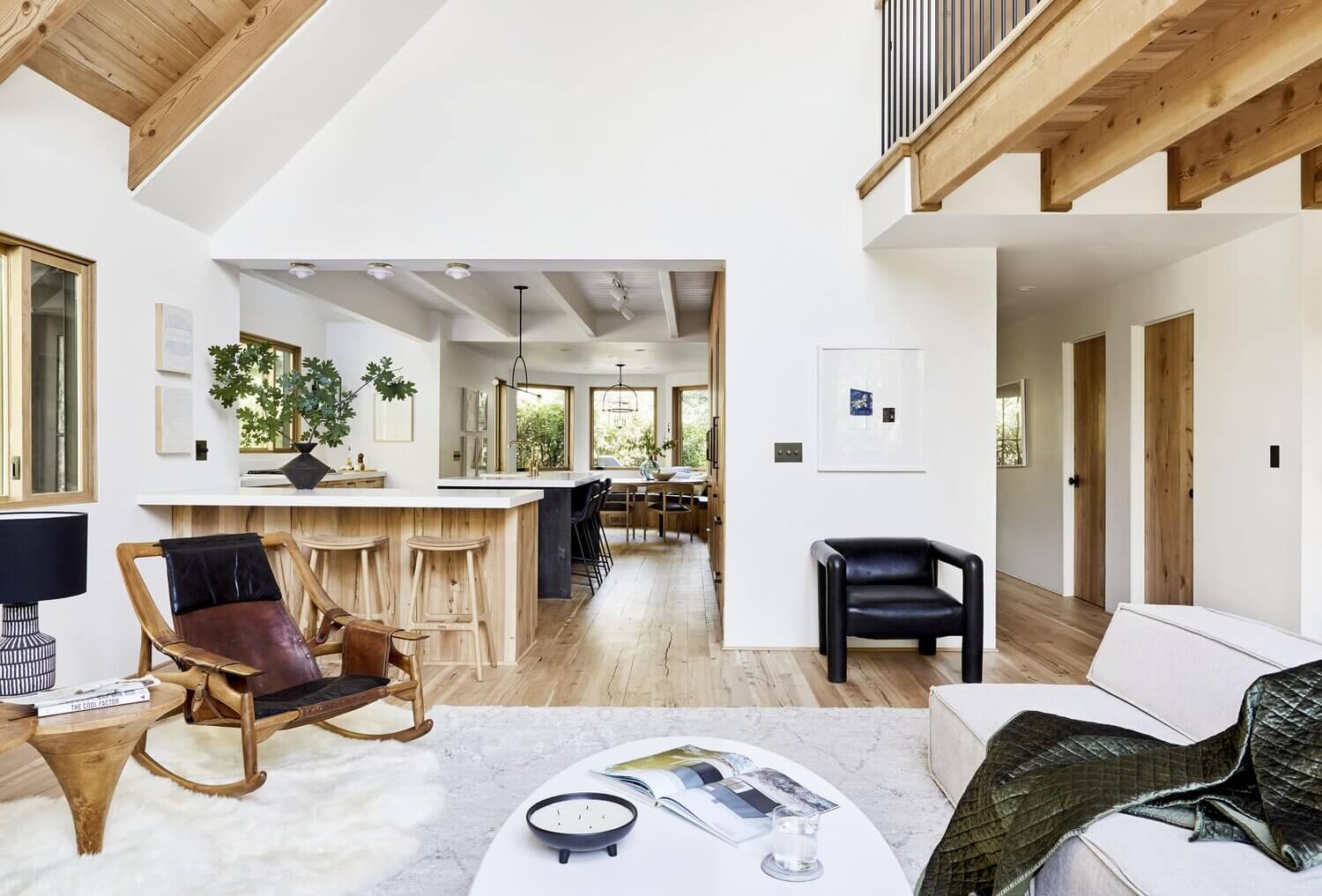 The Scandinavian style kitchen is made of reclaimed wood. All the appliances are hidden behind these beautiful wooden doors so it always looks neat and beautiful.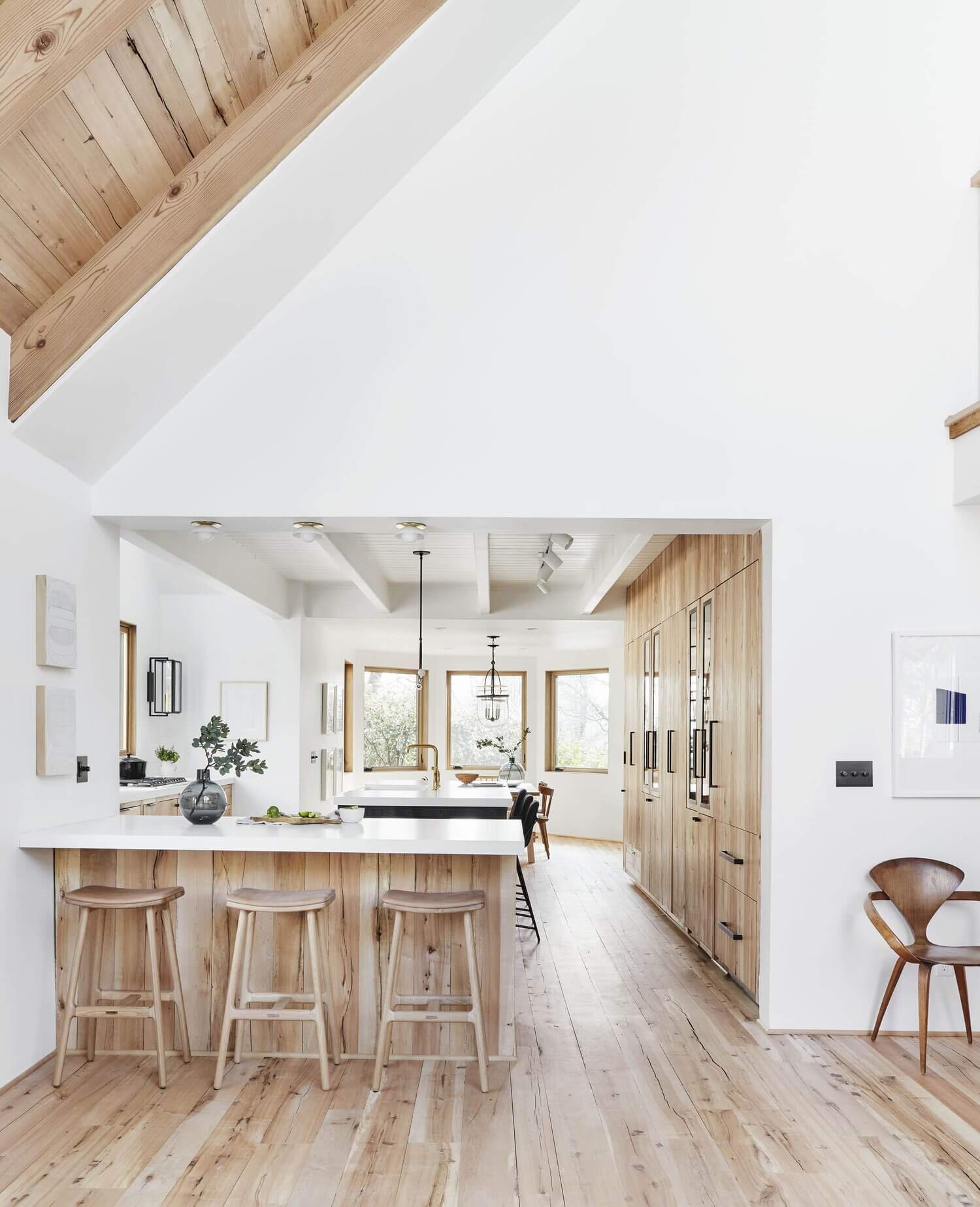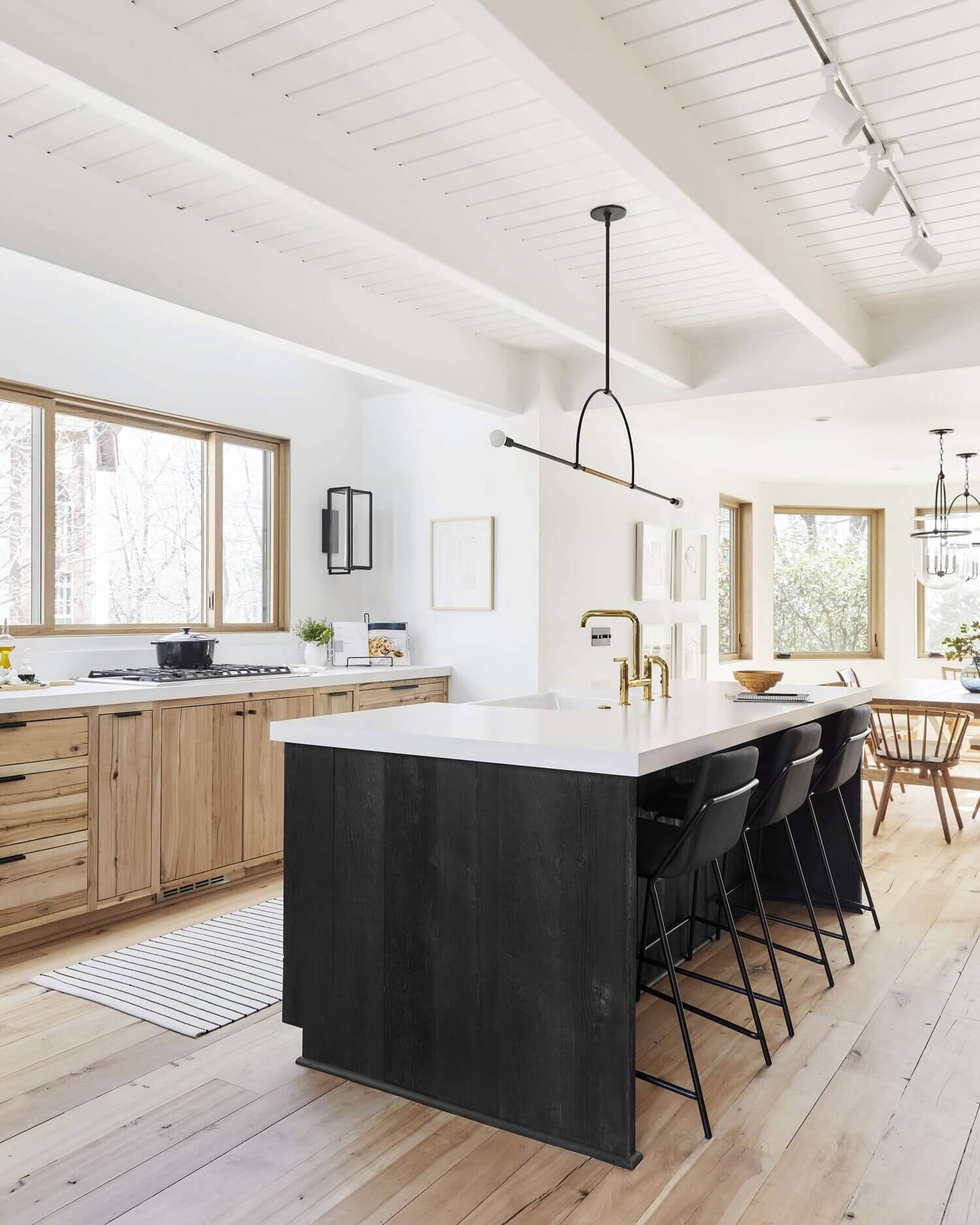 The loft space has been tranformed into an office for Emily. It's sleek and cozy.
get the look: cabinet – desk – black desk chair – beige chair – rug – table lamp
The master bed and bathroom are two large spaces in a Scandi style. The wooden ceiling bring extra warmth and there's a lovely fireplace opposite the bed (why on earth would you ever leave the bed, right?)
get the look: bedframe – leather armchair – bench – art by Melinda Forster – green quilt – faux leather lumbar pillow – striped blanket – white shag rug – concrete planter – black side table – black and white blanket – floor mirror
Below a guest bedroom with two double beds decorated with wood and blush tones
get the look: bedframe – ivory side table – wooden side table – swing-arm sconce – round mirror – MENU table lamp – purple sham – X art – O art – diamond stitch velvet quilt
The kids bedroom has already been redecorated after the first reveal. The white headboard has been replaced with a DIY animal print (designed by Beth Schneider for Minted) headboard. And the two single beds have been pushed together for a big double bed.
I absolutely love the canopy above the bed (read how to make that here) and the denim-look carpet is very unique. And how cute are those 2 nooks by the staircase!
get the look: side tables – book storage – lumbar pillow – Rebecca Atwood coverlet – green coverlet – headboard fabric – wall sconce – cloud shelves – pom pom flag garland – faux fur floor pillows – blue throw – colorblock pillow – lantern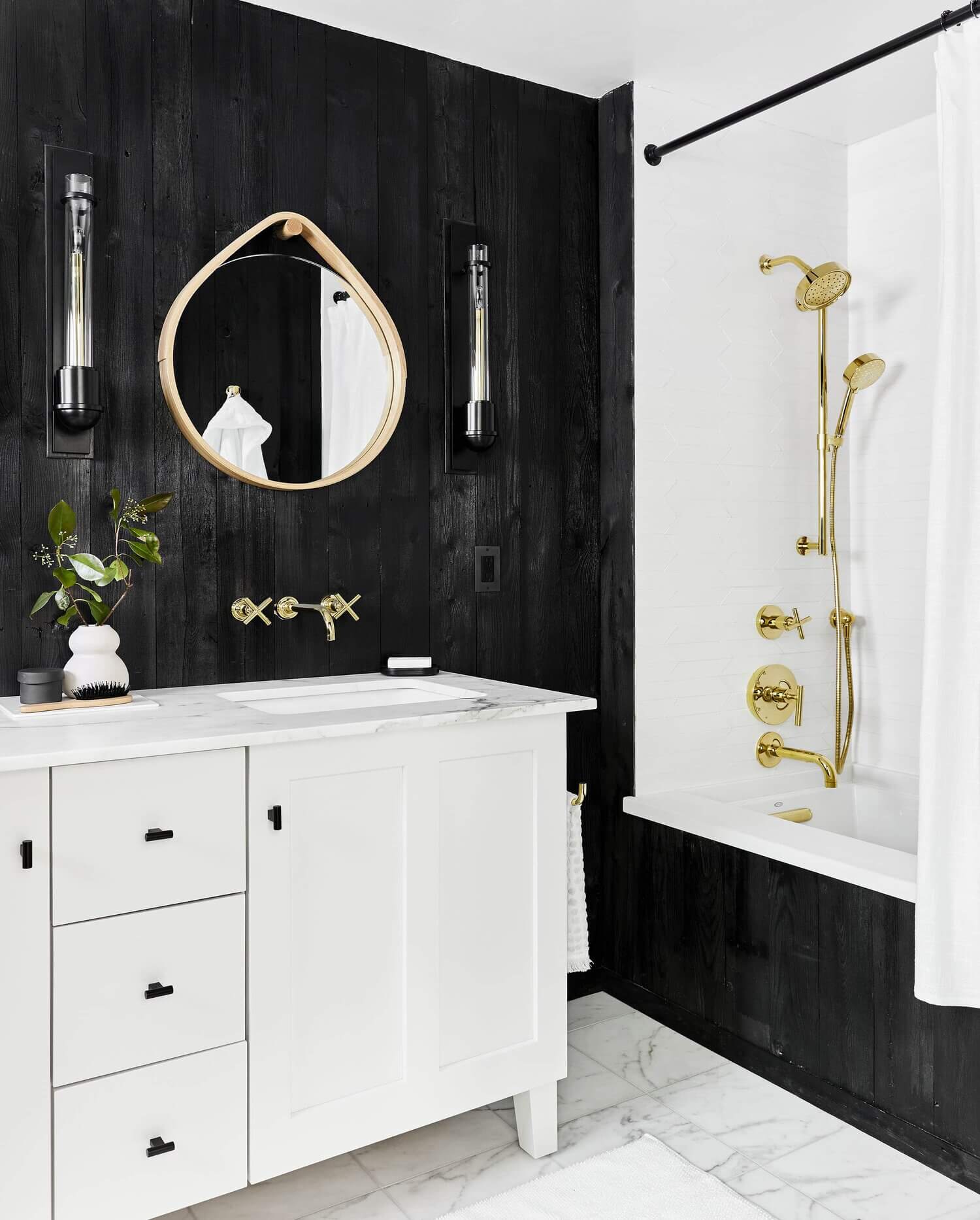 photography by Sara Ligorria-Tramp (this post contains affiliate links, for each click/purchase I will receive a small fee)