Behr Color of the Year 2024: Cracked Pepper
Behr Paint Company has announced "Cracked Pepper" as their Color of the Year 2024. And just like last year, Behr has chosen a neutral shade as their Color of the Year. Cracked Pepper is a timeless and modern hue that awakens the senses and exudes confidence.
It's a color that can help interior designers, DIYers, and professionals transform any space by painting the walls in this shade to make a bold statement or using it as an accent color for a hint of sophistication.
Cracked Pepper is a versatile soft black accentuating the spaces where you create life moments.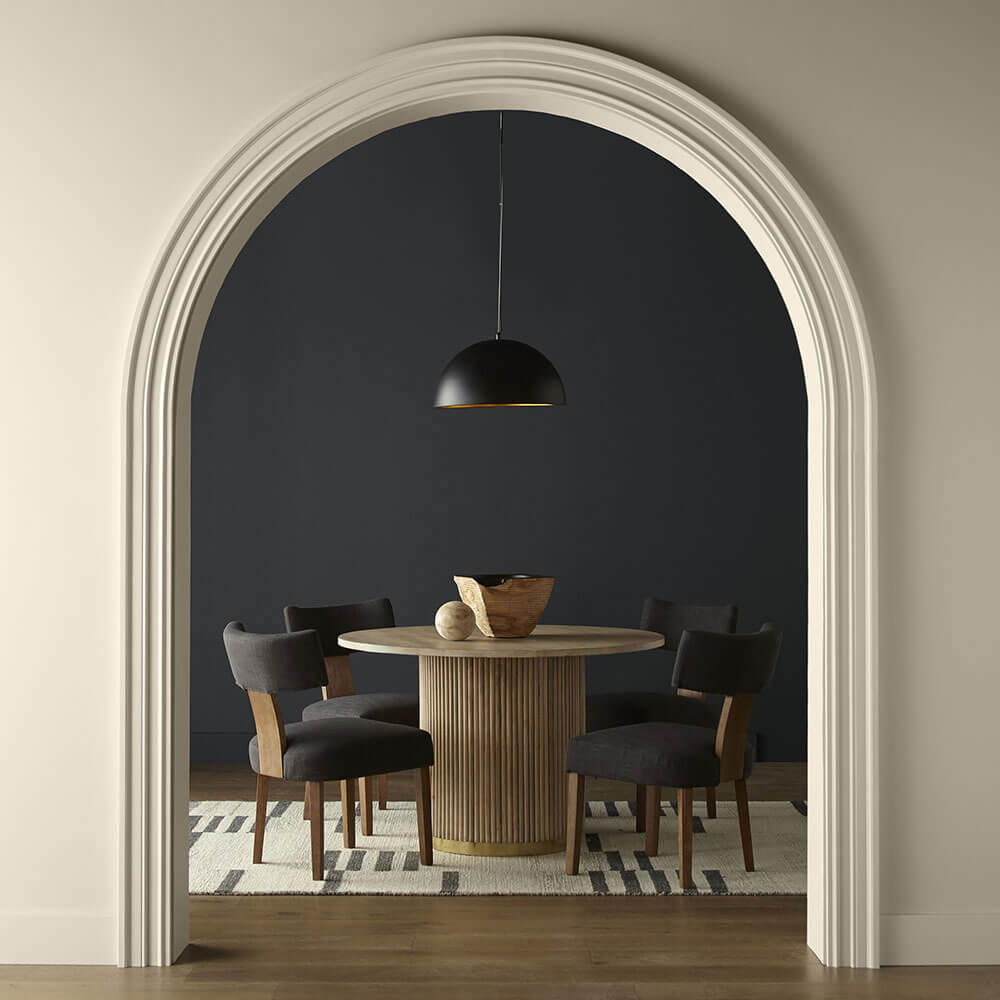 "As we look into 2024, creating a sense of comfort and belonging will continue to drive design decisions—but now, as life returns to its more familiar rhythms, it's time to allow our senses to come alive, from heightening the aromas of a dining room to feeling the softness of a living area, Cracked Pepper enhances the natural expression in any space," says Erika Woelfel, Vice President of Color and Creative Services at Behr Paint Company.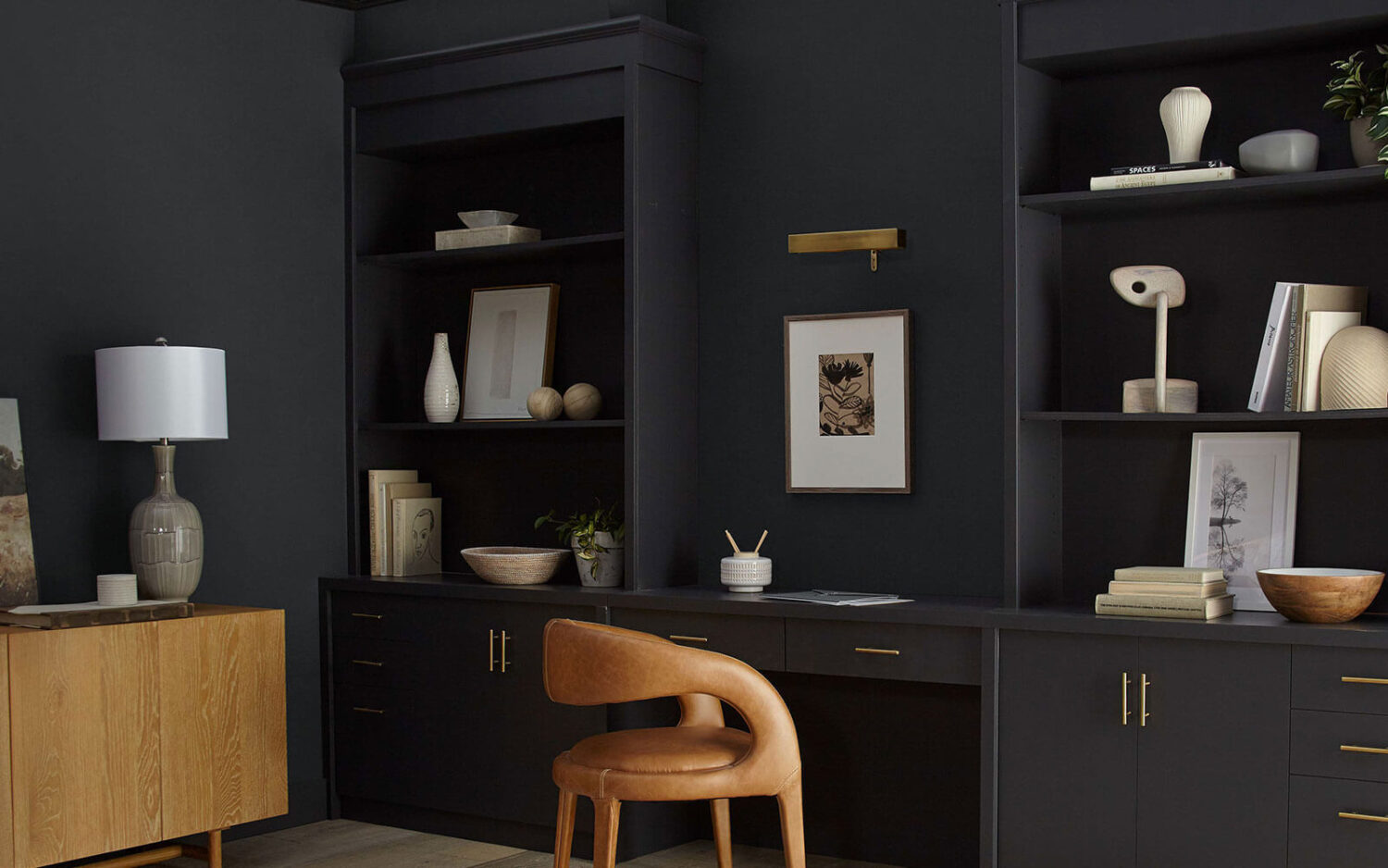 Behr Paint has conducted research among Americans into the use of dark colors in their homes. The majority of people find that black or darker colors elevate a room.
More than half (57%) of Americans say that painting a wall a dark(er) color gives the room a designer aesthetic.
More than half of Americans (54%) say black tones create a new energy/vibe in the home.
Three-quarters (74%) of Americans would consider painting an area or room a dark color.
More than half of Millennials (61%) agree black tones instantly give the home a fresh look.
Half (50%) of Americans say darker-colored walls create a sense of comfort in the home.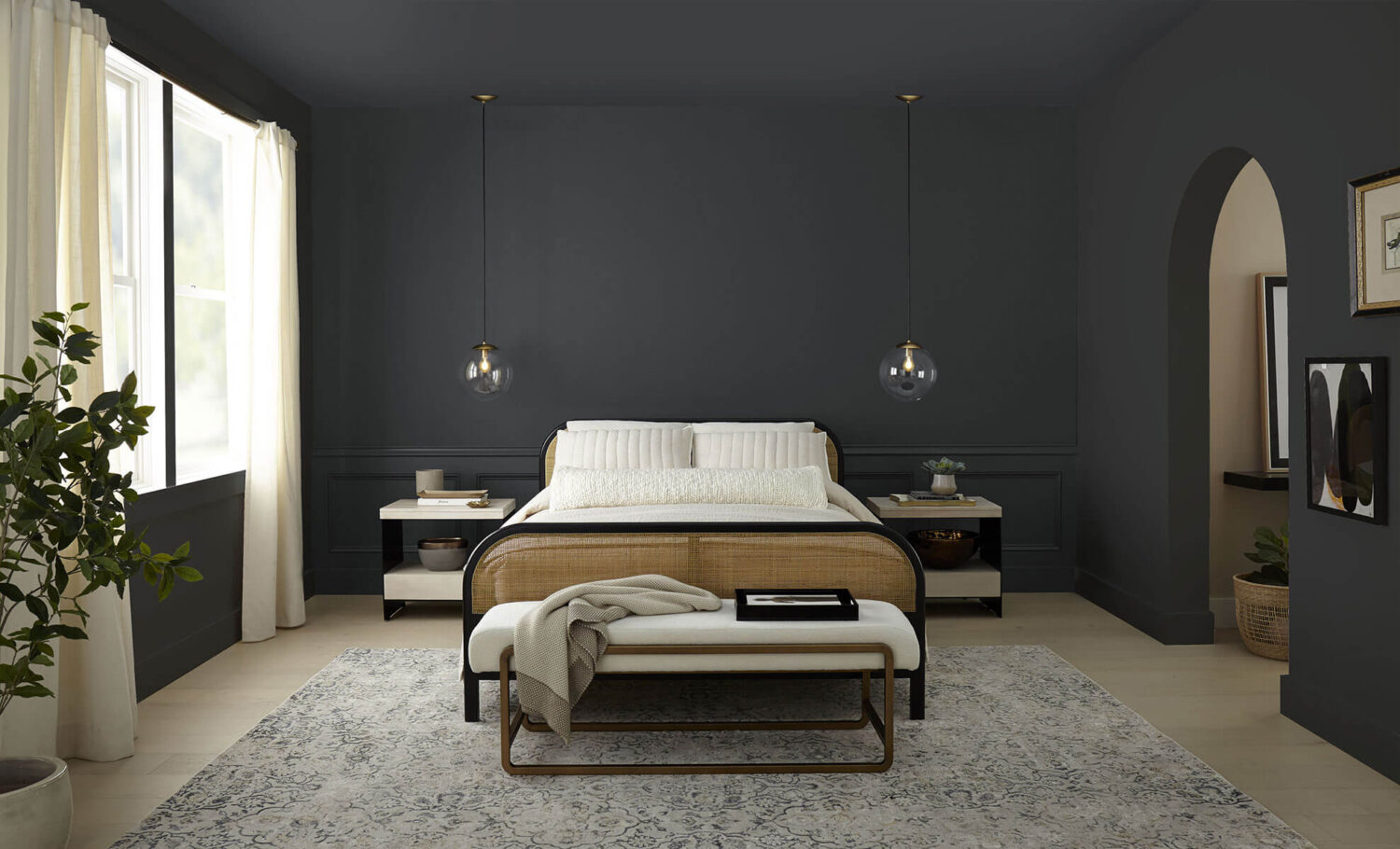 According to Behr, there is a growing desire for using darker colors throughout spaces. Adding a soft black, like Cracked Pepper, evokes a sense of confidence and individuality that they want their customers to feel after completing a project.
See also: The Color Trends for 2024: Timeless Comfort
Behr Color of the Year 2024: Cracked Pepper
Cracked Pepper is a deep and dynamic soft black that transcends modern, classic, casual, retro, and more design styles. The 2024 color also pairs seamlessly with other colors, finishes, patterns, and textures.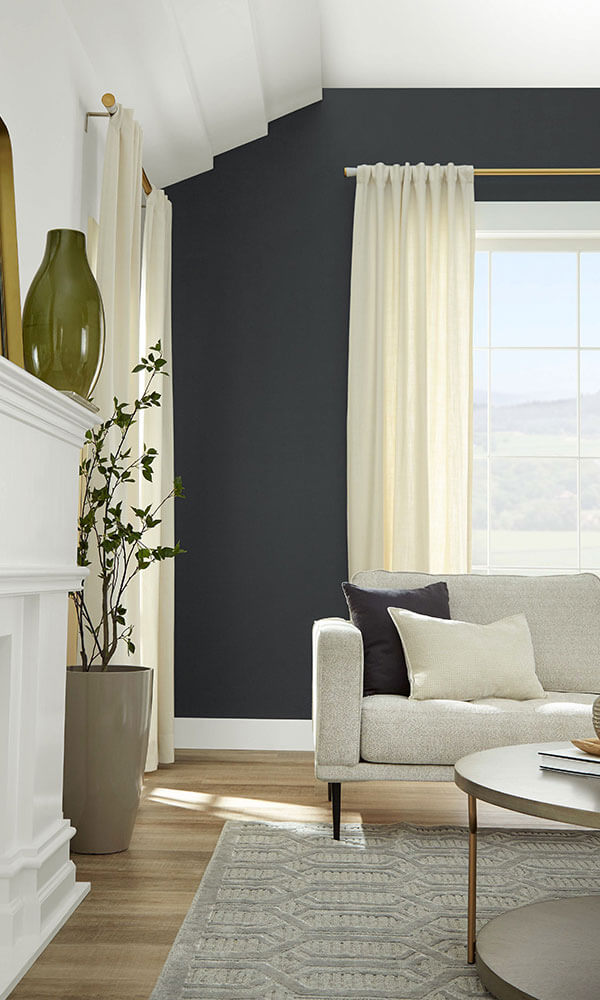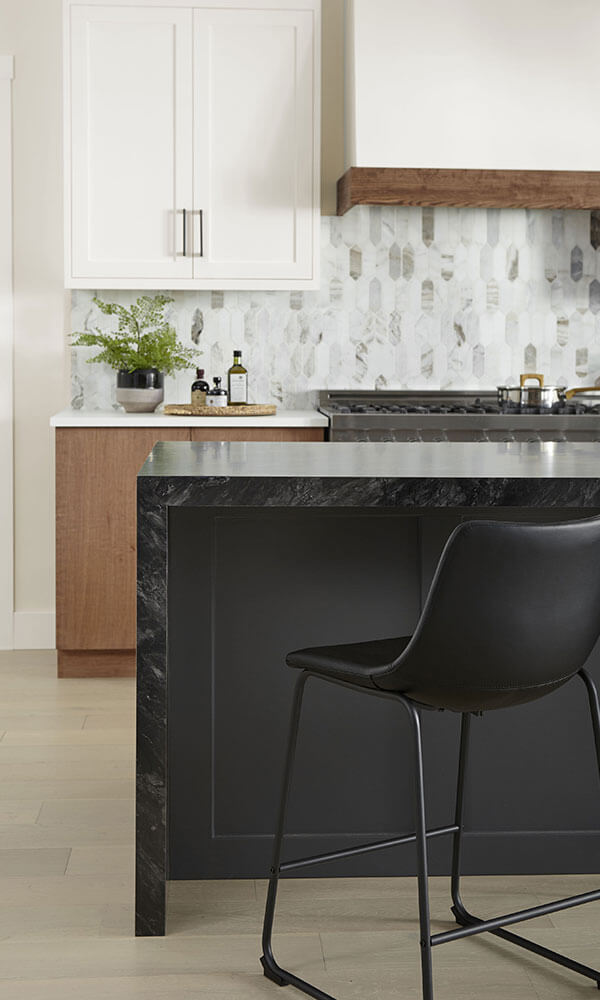 The color looks stunning on walls and trims, but it can be used on any surface, like kitchen cabinets, front doors, or furniture.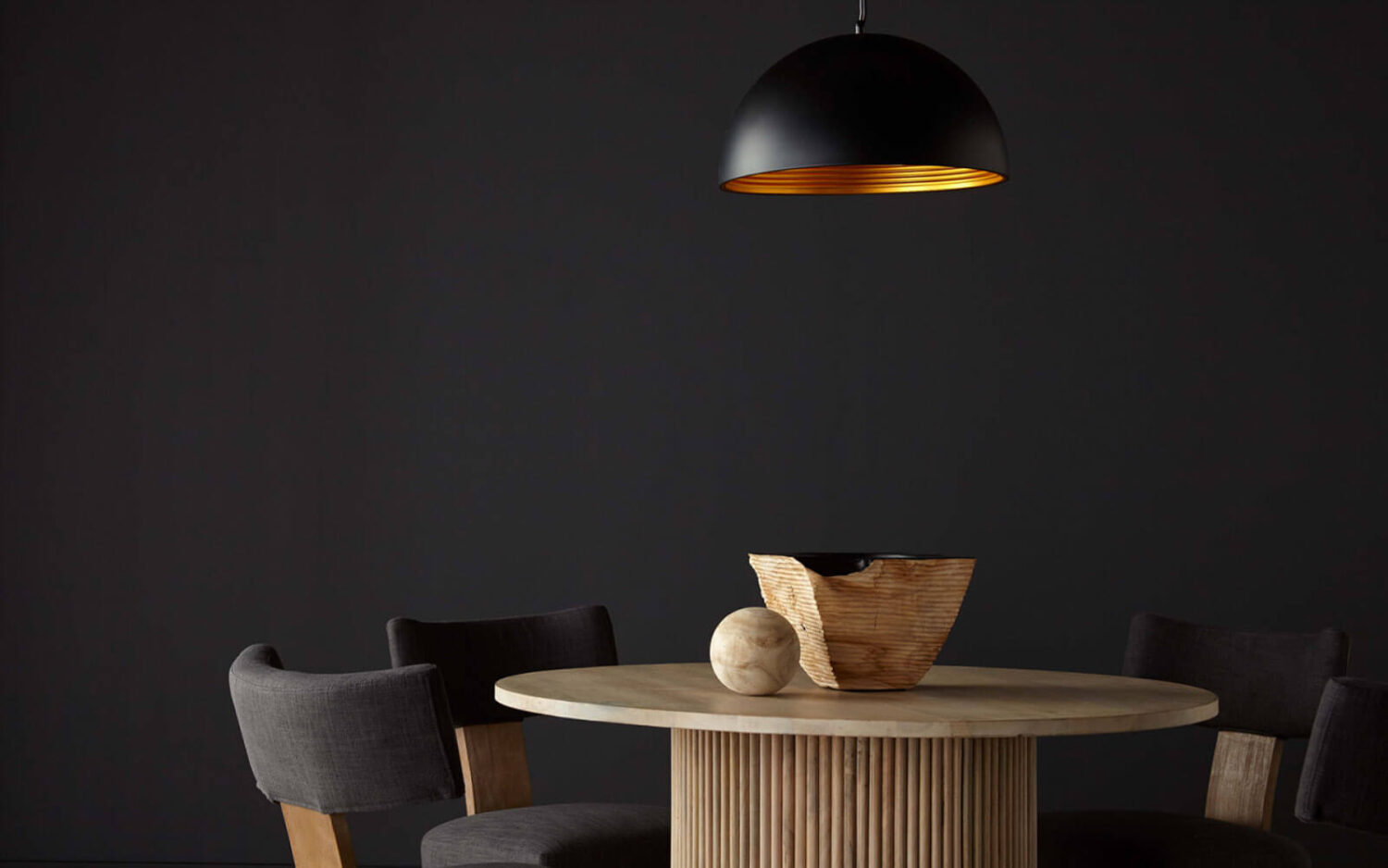 The 2024 Color of the Year is featured in the BEHR Designer Collection palette comprising thirty best-selling neutral colors. These colors are created to help DIYers, designers, and professionals choose colors with confidence. The timeless collection streamlines the paint selection process and turns ordinary home improvement projects into designer-quality makeovers.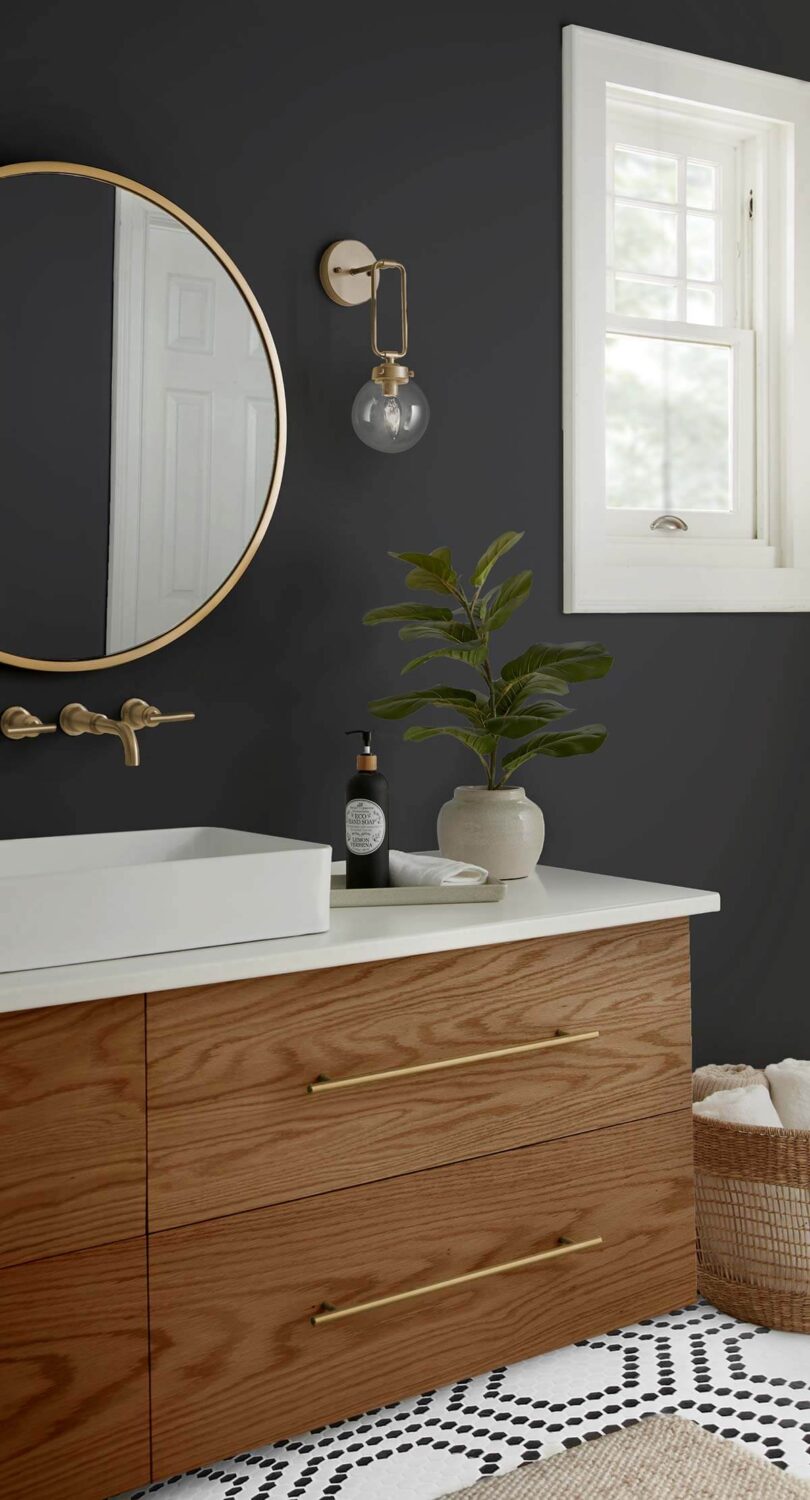 Behr 2024 Color Trends Palette
Behr has created a trending color palette for 2024 consisting of 15 colors that pair well with Cracked Pepper. The color palette ranges from light neutrals like "Whipped Cream" to bolder color accents like "Amber Brew" and "Rumors" and to darker shades like the Color of the Year.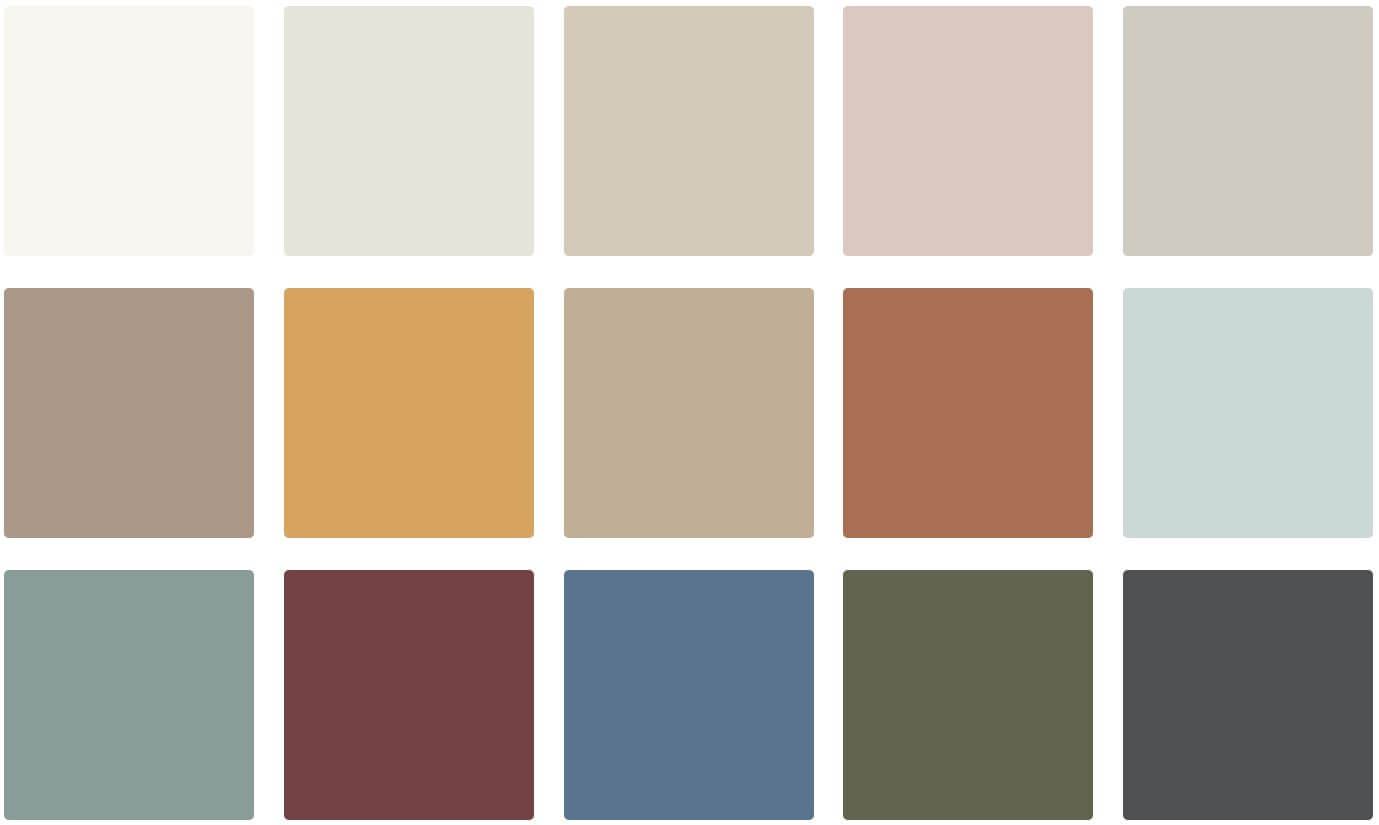 Top Row: Whipped Cream – Weathered White – Even Better Beige – Malted – Tranquil Gray
Middle Row: Chic Taupe – Amber Brew – Riviera Beach – Orange Flambe – Offshore Mist
Bottom Row: Provence Blue – Rumors – Laguna Blue – Mountain Olive – Cracked Pepper
How To Style Your Home with Dark Gray Like Behr's Cracked Pepper
Dark gray is a timeless and classic color. Find out how to incorporate this color into your house with this interior inspiration.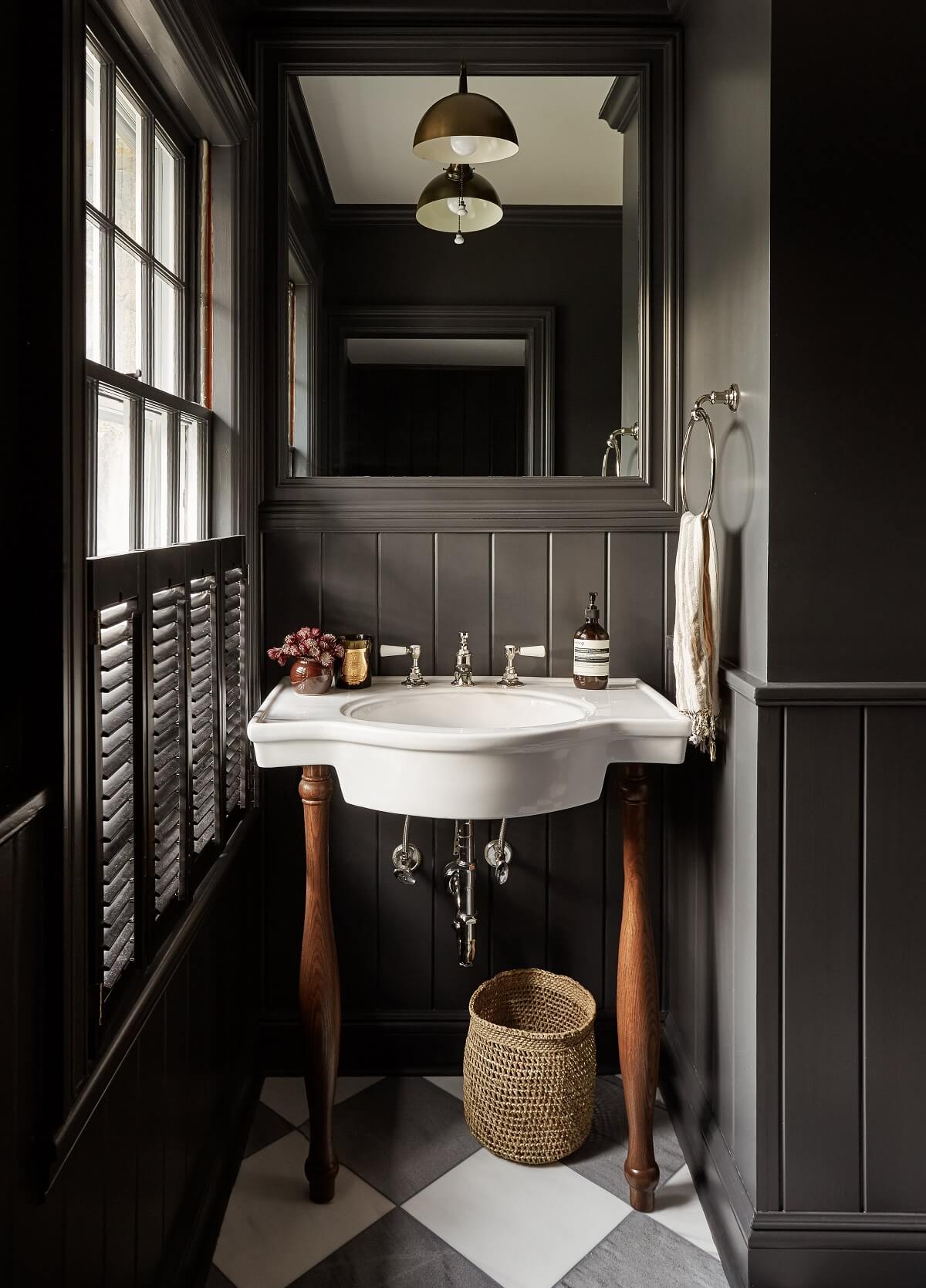 A Classic Bathroom
A family home in Connecticut features this classic gray bathroom with gray-painted woodwork and a classic checkerboard floor.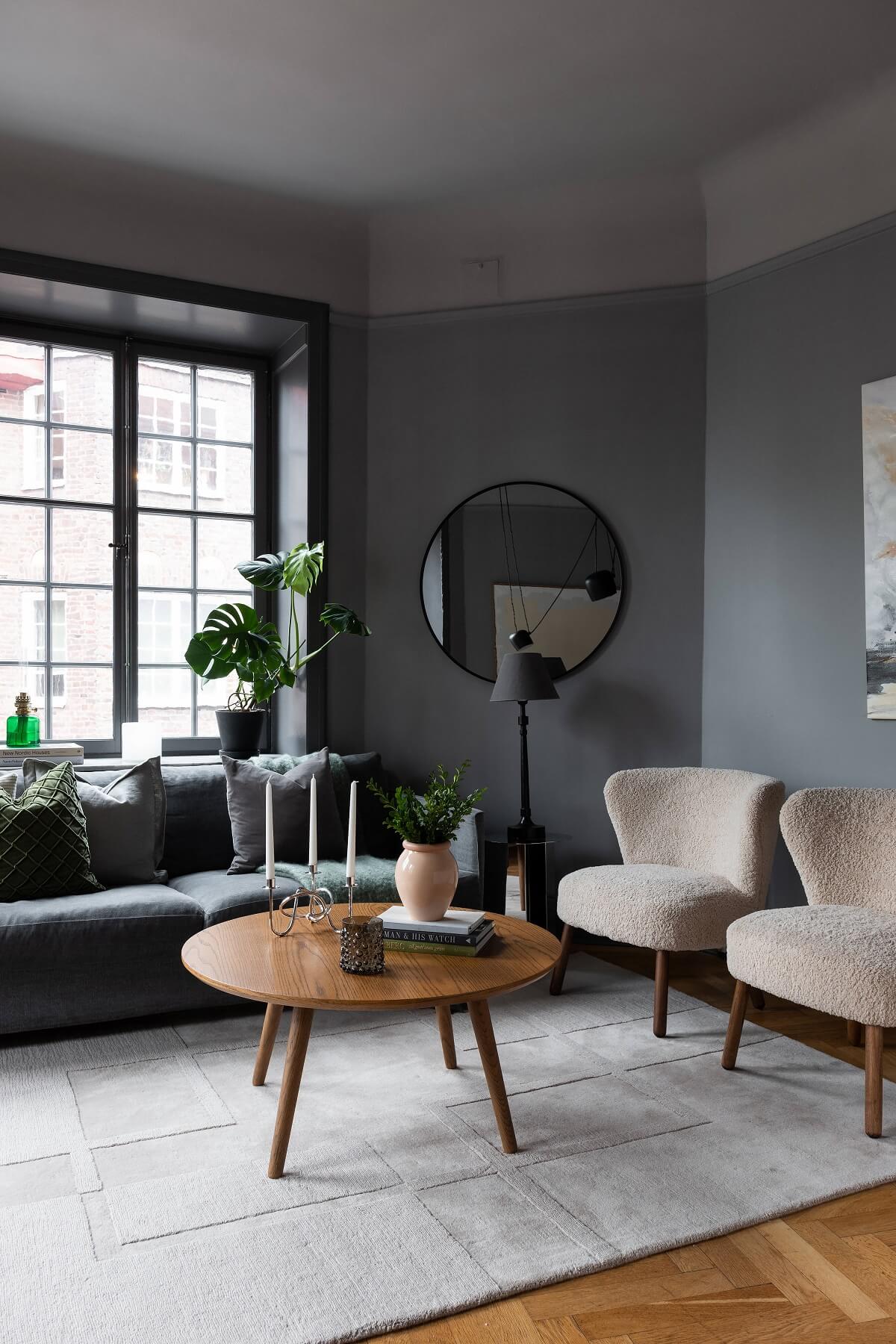 Paint the Window Trims
An all-gray apartment in Sweden has chosen a variety of gray shades to decorate the rooms in their house. The living room is painted mid-gray, while the window trimmings are painted dark gray like Cracked Pepper.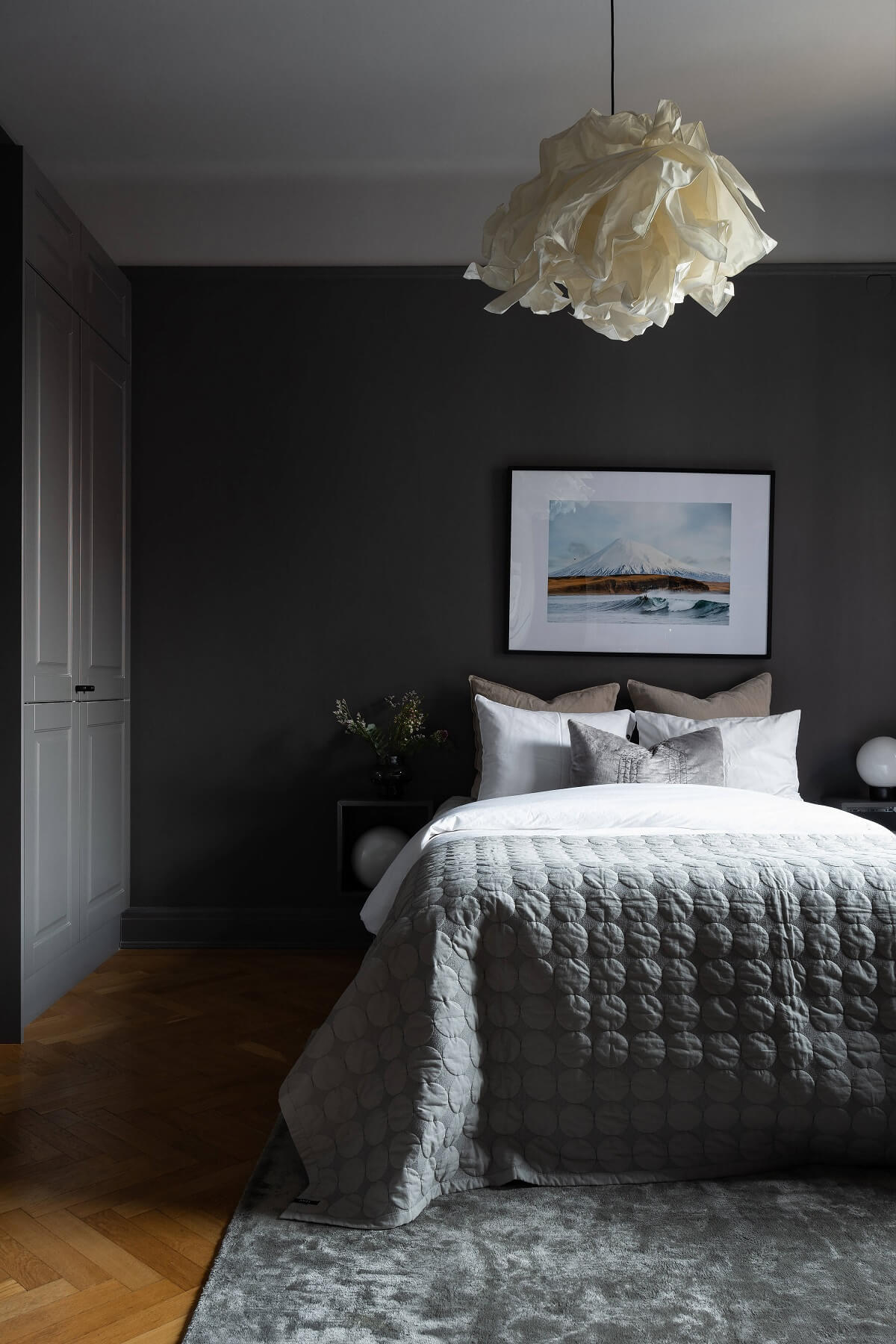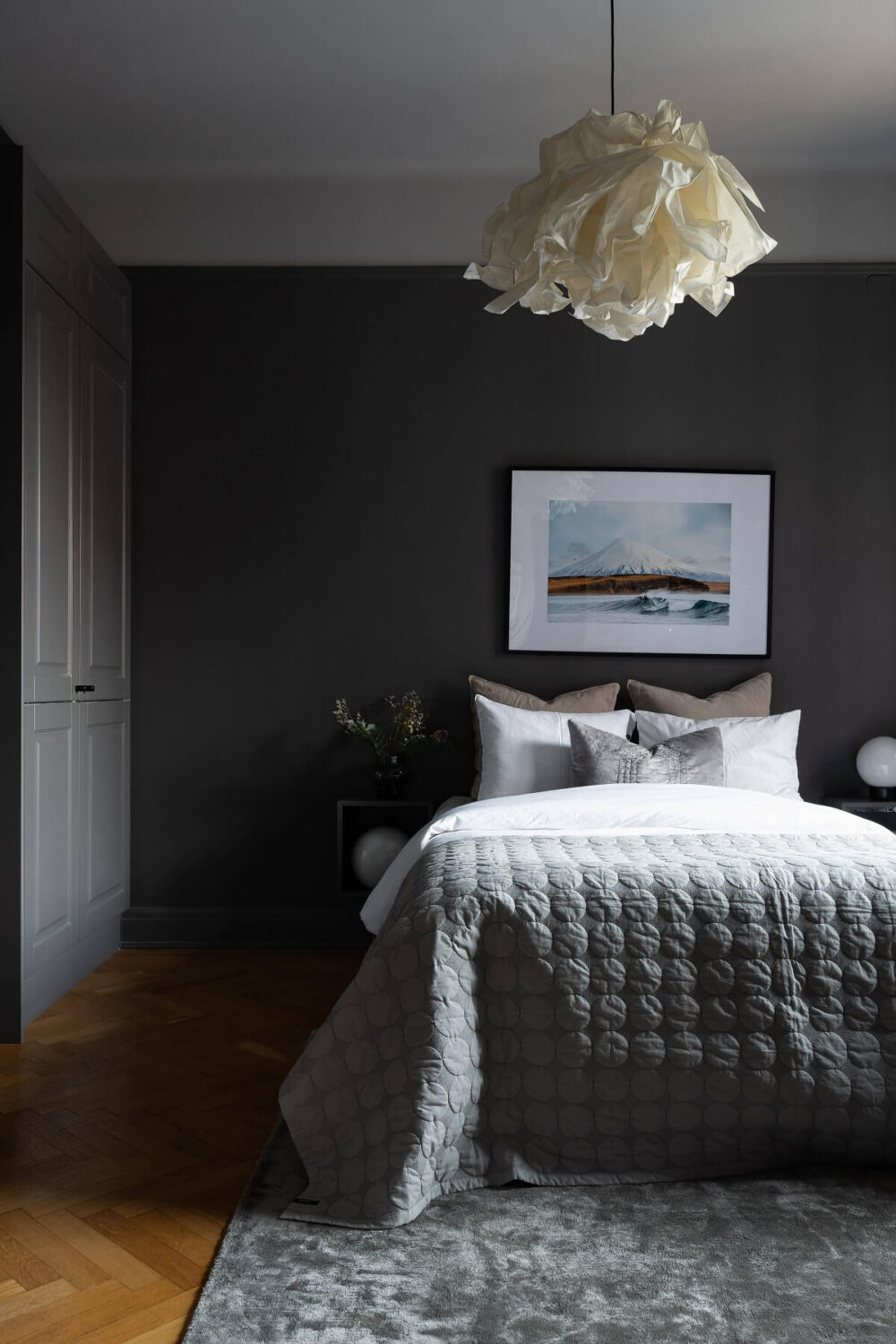 A Variety of Gray Shades
The bedroom in the same Swedish apartment is painted dark gray, while the wardrobes and textiles are lighter. The white accents add a fresh look to the room.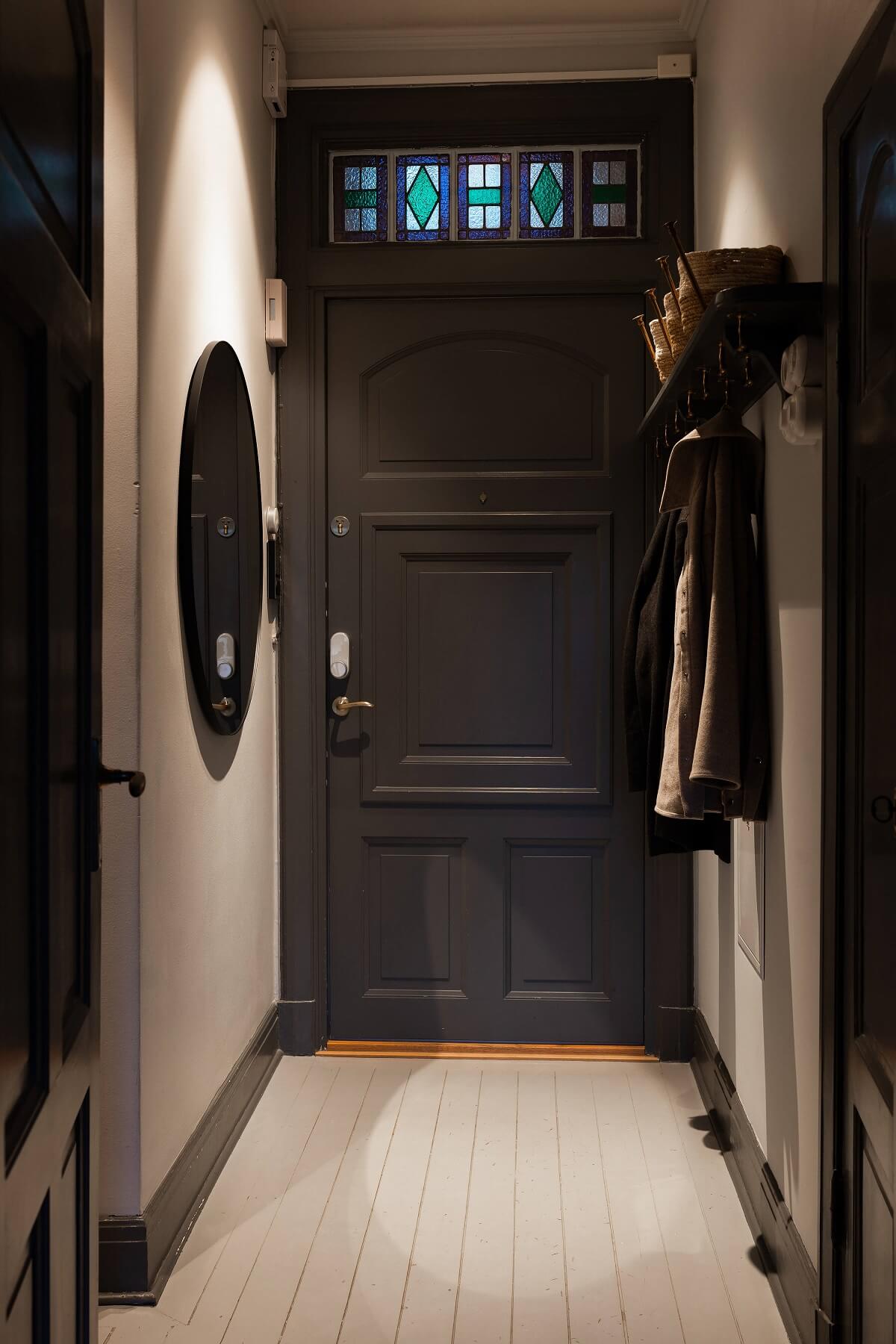 Paint the Front Door
Dark gray is such a classic color, and by painting the front door in this hue, you set the tone for the rest of the house. Classic, timeless, and stylish.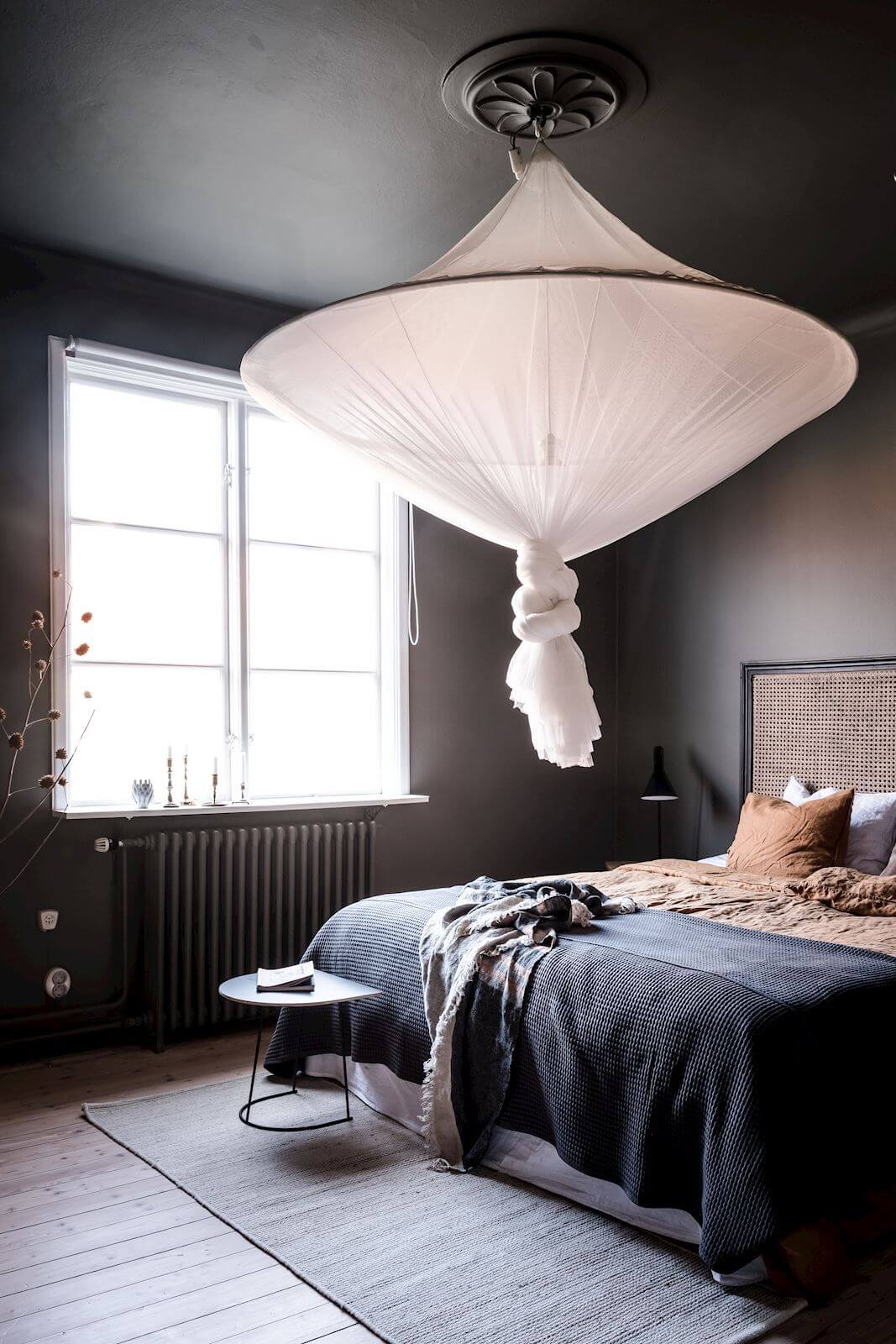 Dark Gray with Earthy Accents
Dark gray pairs well with earthy colors like "Orange Flambe" from the Behr Color Palette. You can see that in this gray bedroom with terracotta bedding.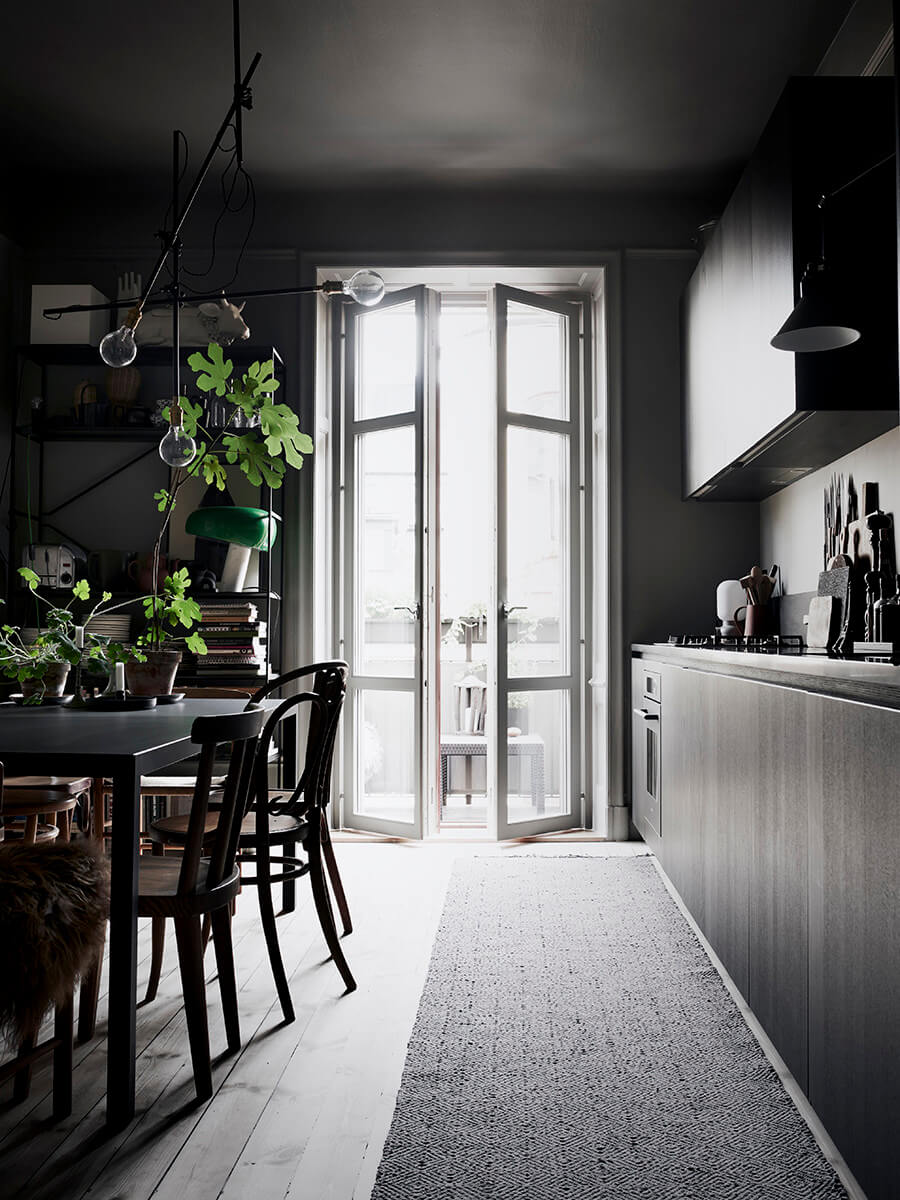 An Complete Dark Gray House
Swedish interior designer Lotta Agaton was far ahead of her time when she painted every room of her Stockholm apartment in a dark gray shade. You may think this is too much, but when you see the pictures, you will find out that it looks amazing and classic.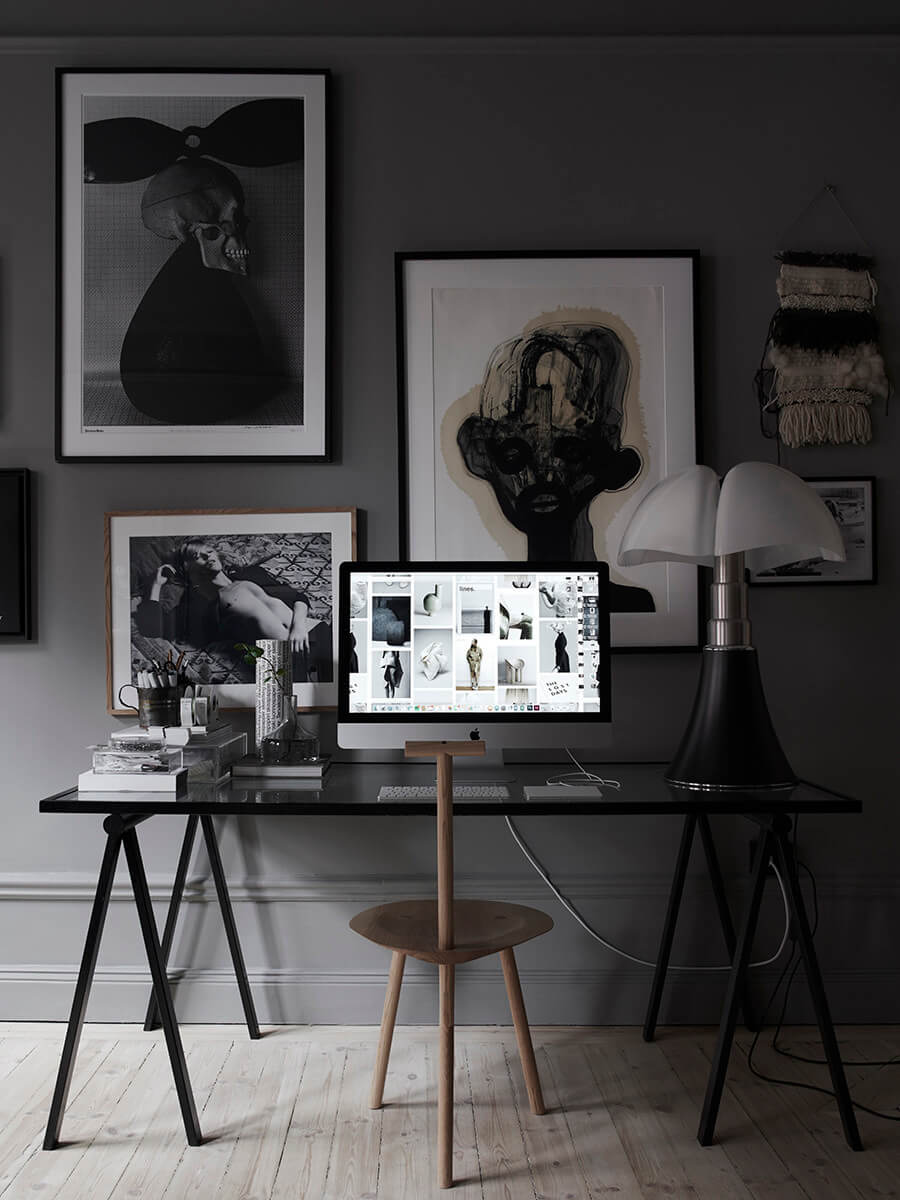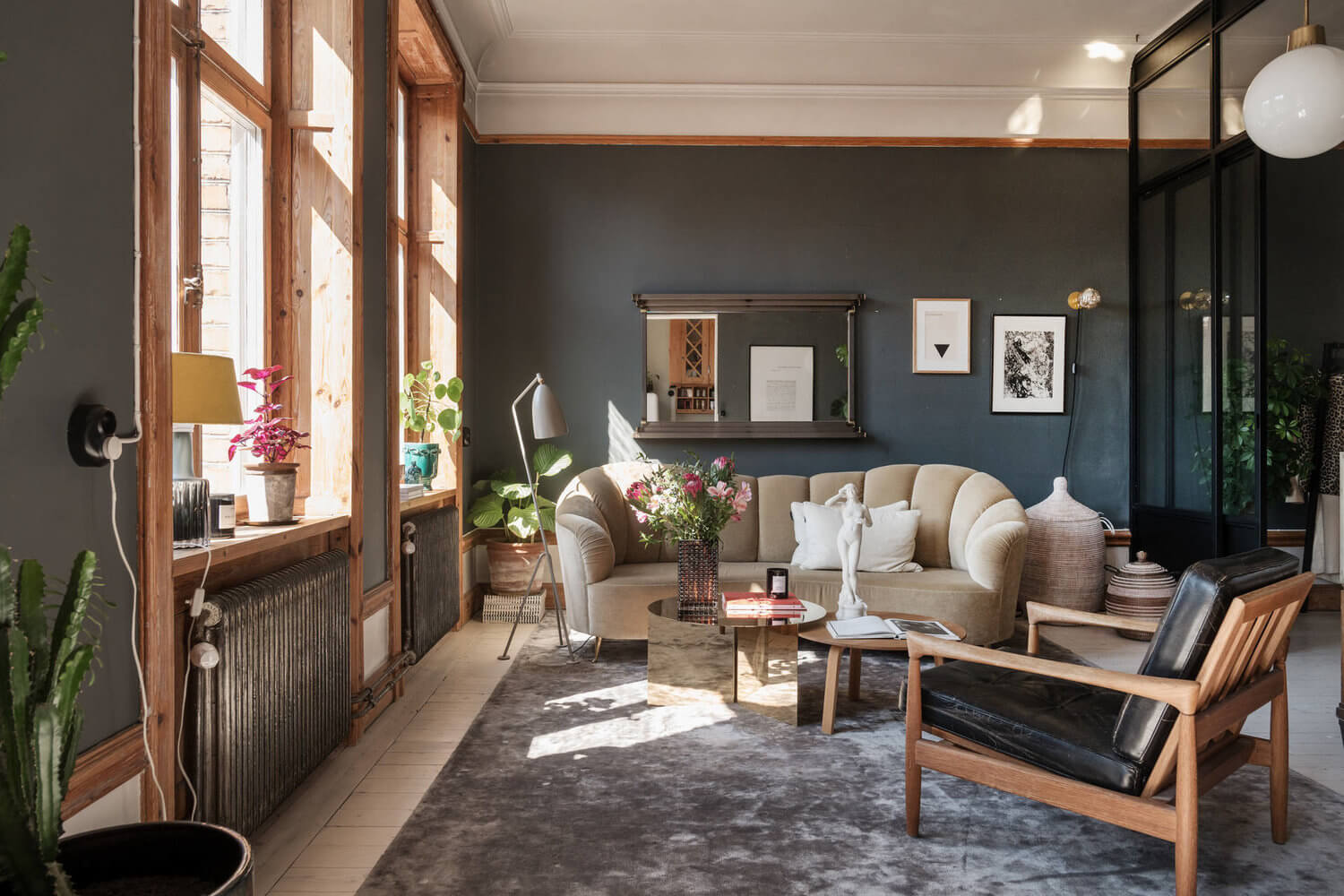 Pair with Exposed Wood
This small Swedish apartment pairs dark gray walls with exposed raw woodwork. The wood adds a warm tone to the room.
Paint the Wardrobes
A unique and functional wardrobe wall was created in this bedroom with dark gray cabinets and shelves. The rug, which is similar in color to Behr's Rumor, adds a warm, deep color accent.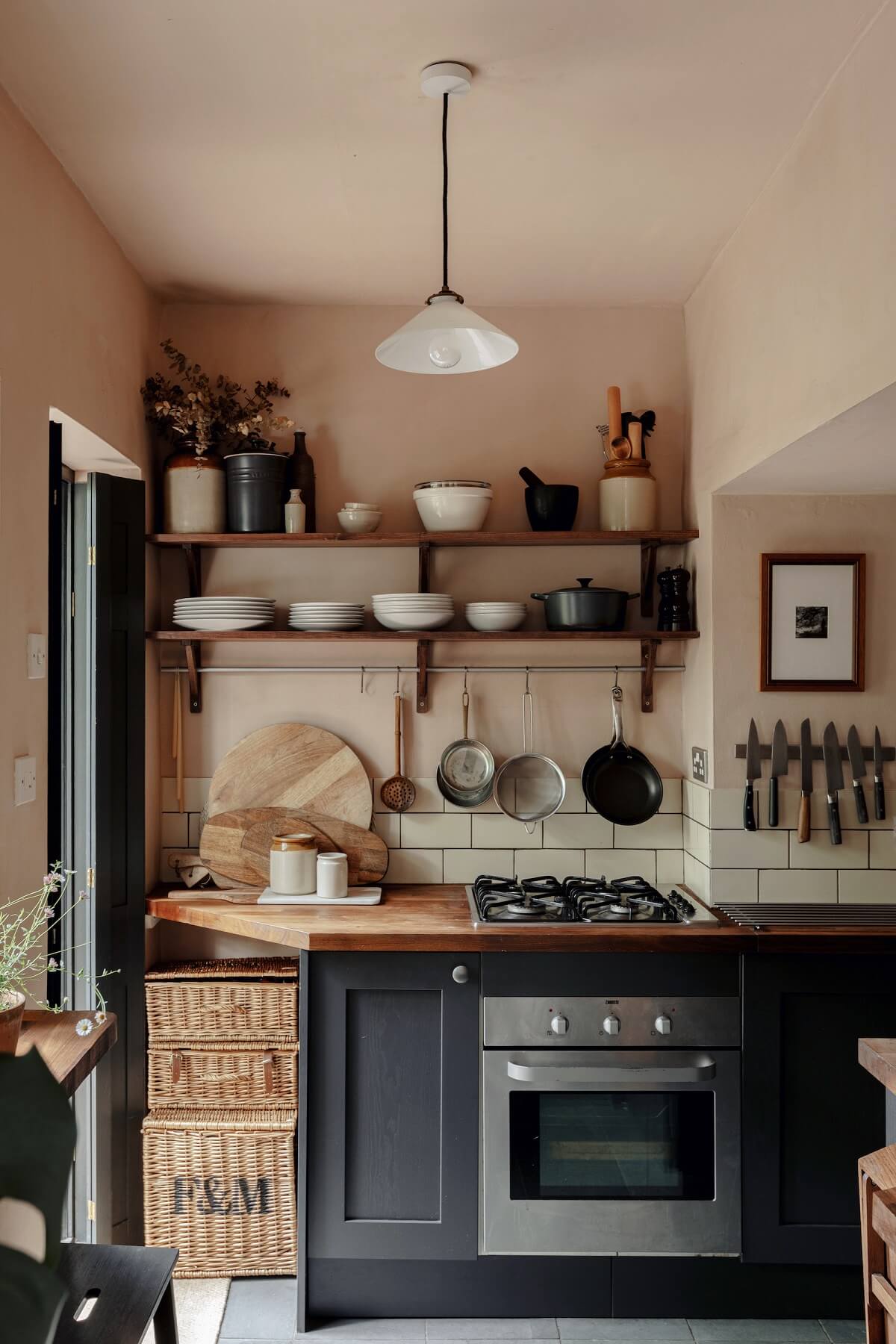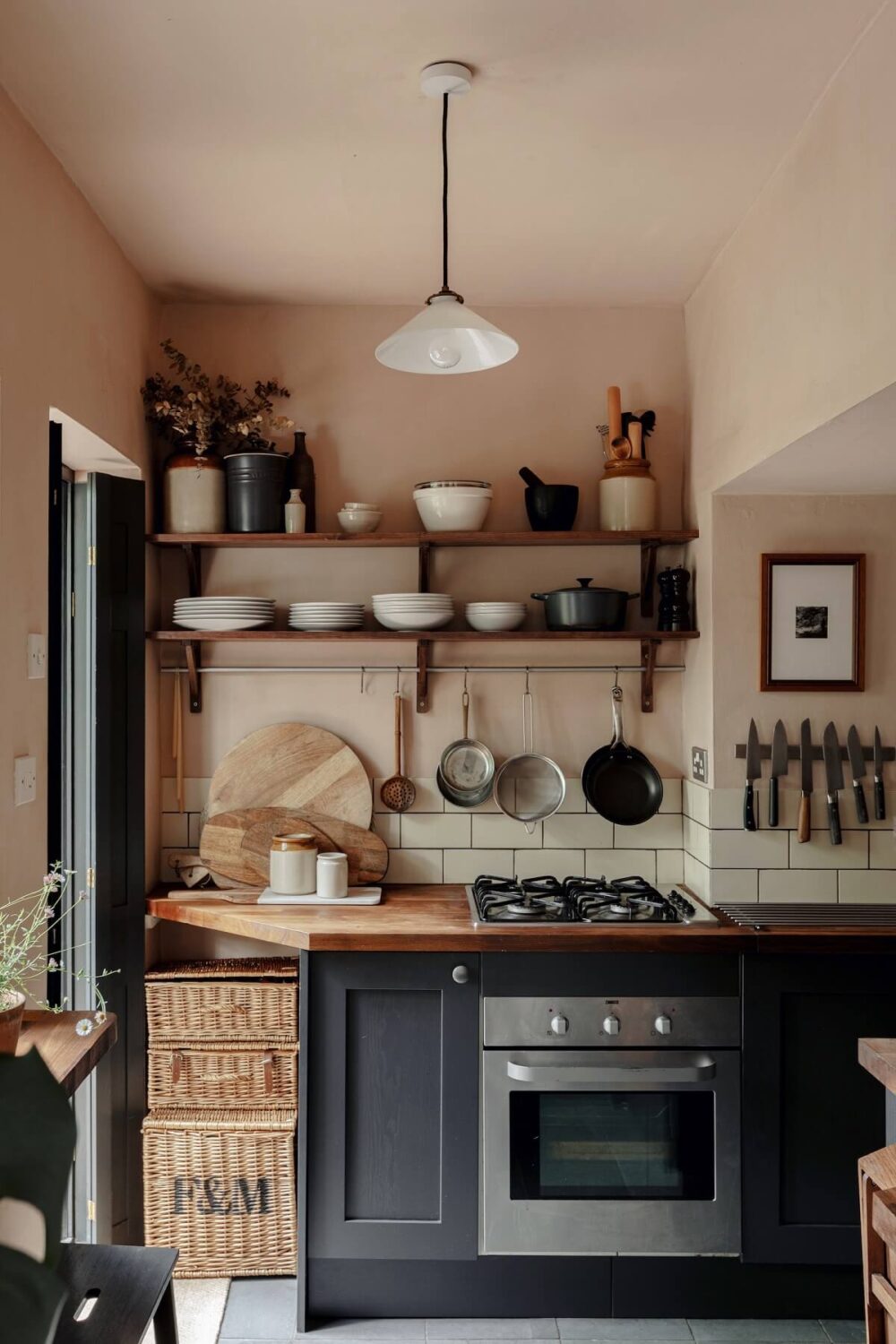 Dark Gray Kitchen Cabinets
This London home's kitchen pairs dark gray cabinets with light pink walls. It is a beautiful combination of light and dark.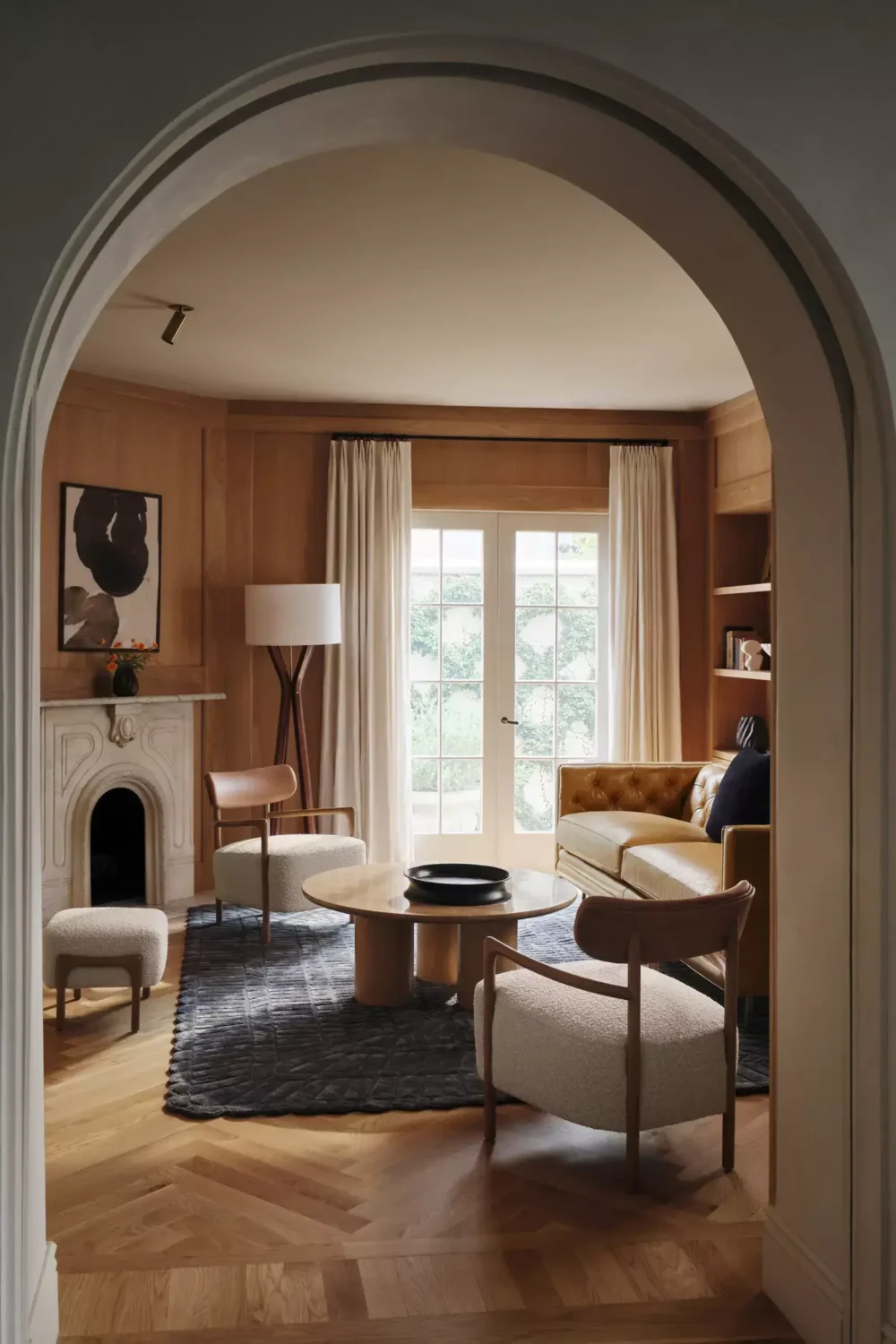 A Dark Gray Rug
Room décor and accessories are the easiest way to incorporate a new color into your home. This dark gray rug by Anthropologie shows how beautiful this color looks in combination with a classic interior style.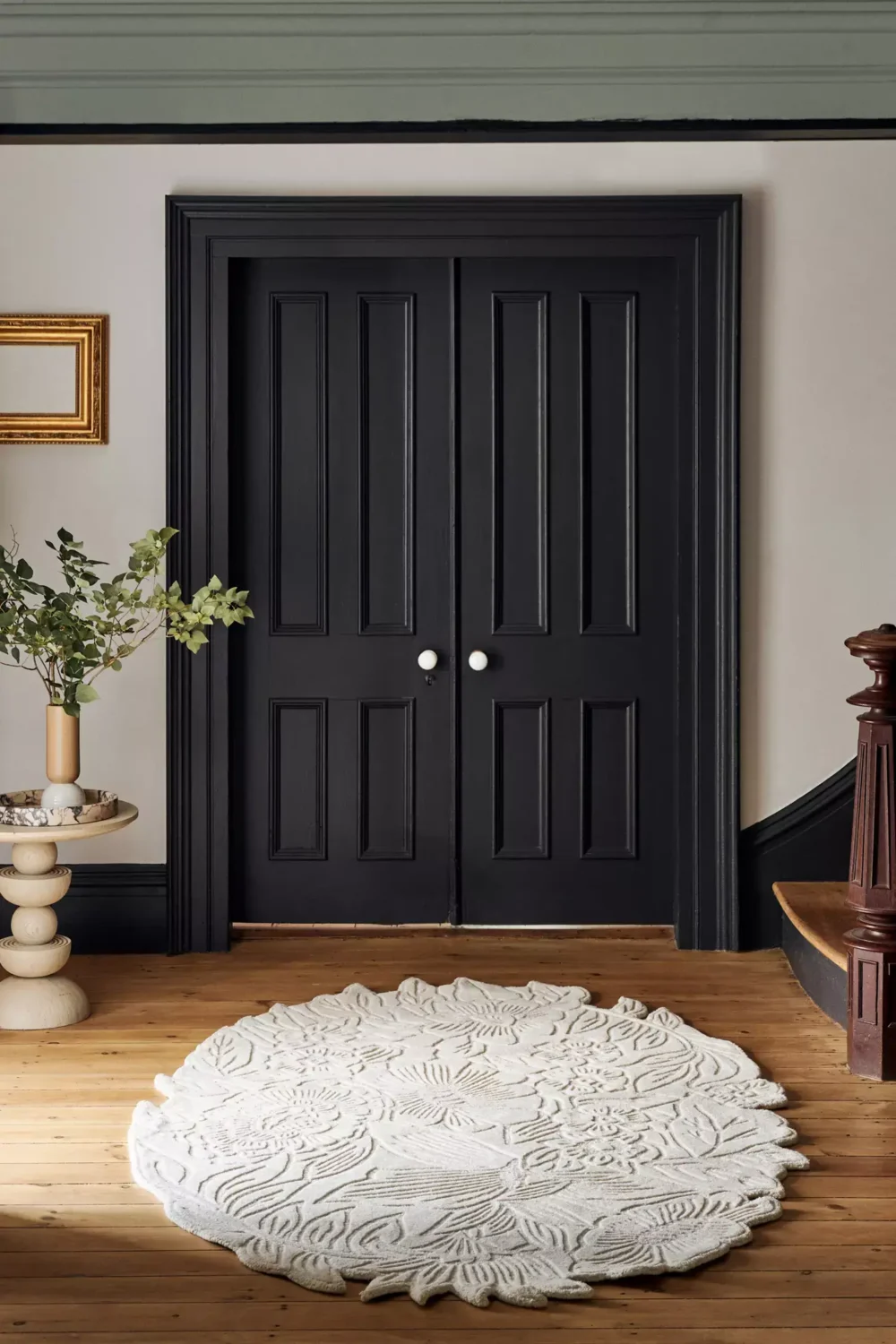 Paint the Indoor Doors
Instead of the walls, try looking elsewhere to apply a paint color. For example, paint your inner doors in this dark shade.
Cracked Pepper is available in Behr's top-rated, one-coat hide guaranteed* BEHR DYNASTY® and BEHR® MARQUEE®, as well as BEHR ULTRA® and BEHR PREMIUM PLUS® paint formulas exclusively at The Home Depot stores nationwide.