14 Colorful Kitchens That Make A Bold Statement
Most kitchens you see are in a very neutral color like white, grey and black or with a wood finish. but if you really want to stand out you can opt for a more colorful kitchen design.
This however doesn't have to mean that the kitchen looks busy or as if you're walked into a color explosion. It's perfectly doable to have a kitchen that pops with color but still feels calm. The color just makes it look a bit brighter and happier.
Here are some great examples of colorful kitchen designs that are stylish and bright!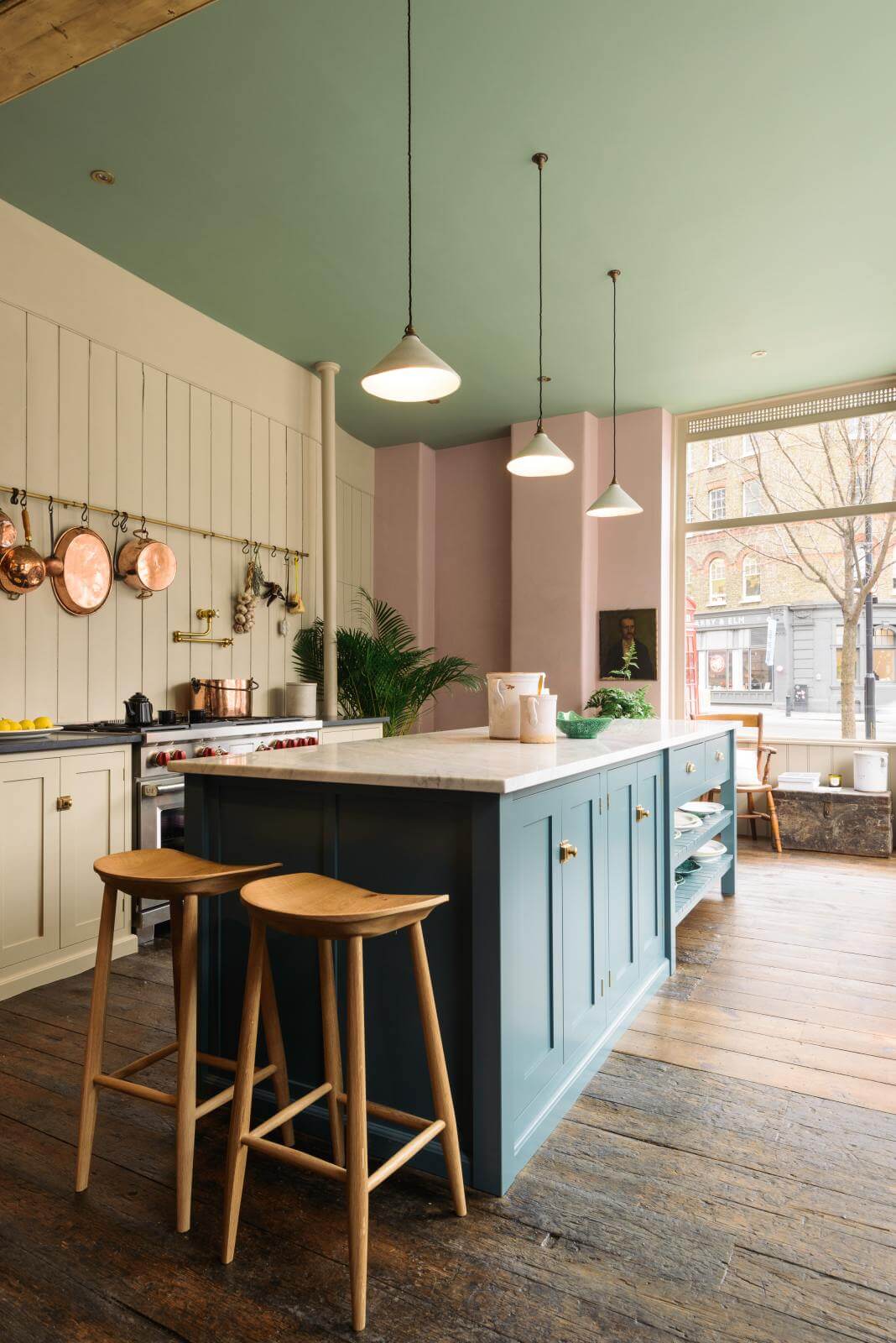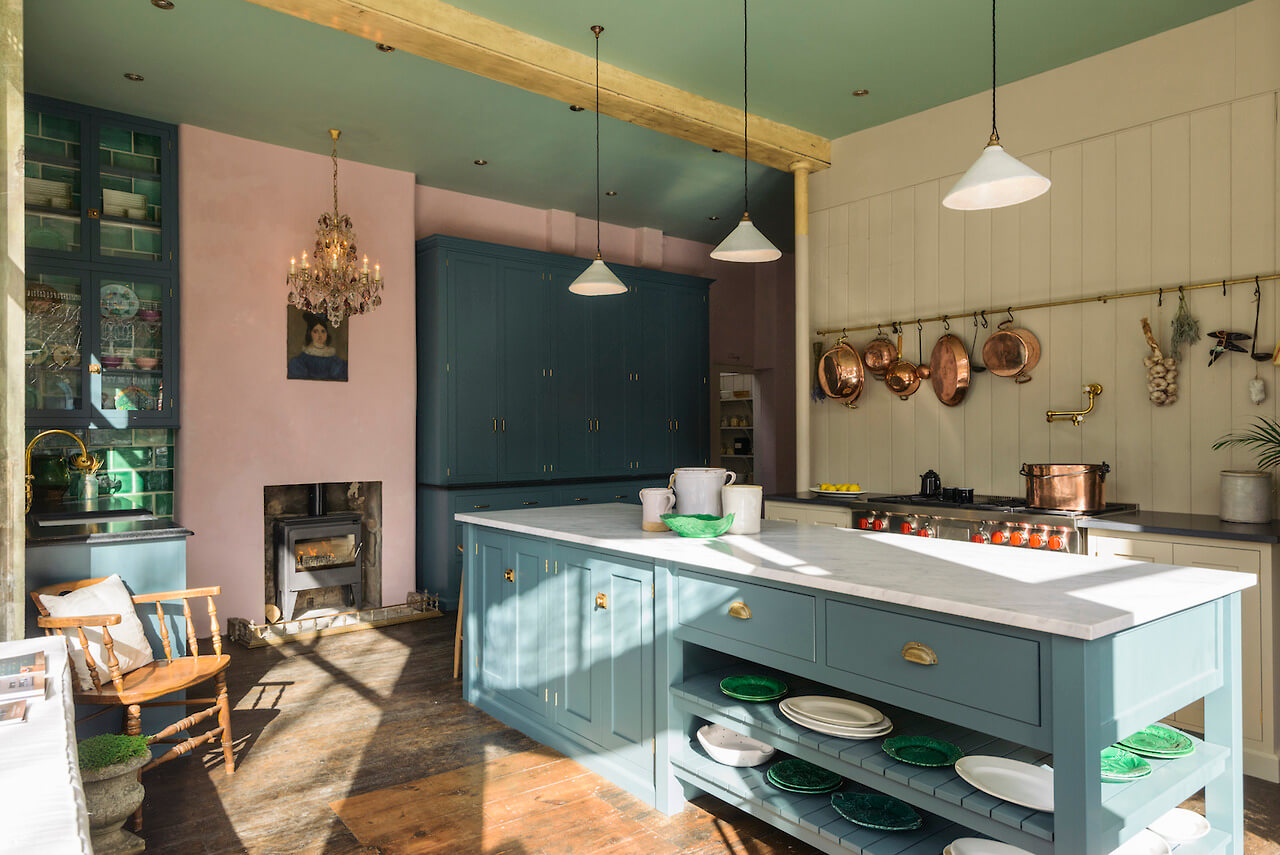 I absolutely love Devol Kitchens and this one is probably my favourite. The kitchen cabinets might be a fairly neutral blue but the green tiles and pink wall make this such a happy colourful place.
This kitchen feels so fresh. The light blue cabinets and the natural light flooding in make this so lovely | photo by Andreas Mikkel Hansen
Pink and gold are a winning combination as these 3 kitchens show. The second image even tops it up with some fabulous green marble | photos by JJ Locations – Inger Marie Grini – Nikole Ramsay
Blue cabinets and graphic black and white tiles make the kitchen of Hilary Duff extra popping | photos by Justin Coit
Mint green and black & white checker tiles certainly make for a eye catching combination. I love the little details with the leather handgrips | photo by Ellie Arciaga Lillstrom
I think the cabinets are already on the neutral side in this kitchen, but in combination with that pink door it just elevates this kitchen into something special | design by Saša Antić
Not just blue cabinets but also blue walls ánd ceiling certainly make this kitchen stand out. The beautiful wooden floor gives this kitchen some warmth and calmness | photo by Ricardo Labougle
Colour ánd graphic design. Yes you definitely make a statement here | styling by Leeanne Yare & photo by Larnie Nicolson
You can't go much brighter pink than this! And that floral wall just makes this kitchen extra special. Though I must say it's a good thing that the other cabinets are more neutral otherwise this might have blind you | design by Elizabeth Bomberger & photo by Regan Wood
The dark grey and pink doors might be fairly calm colours but that bright pink really makes it pop, doesn't it? You don't see that colour often in a kitchen | photo by Yvonne Wilhelmsen
Even more pink! And on top of that some colourful floor tiles | styling by Helle Walsted & photo by Wichmann + Bendtsen Photography
Does this make you want to have a colourful kitchen? I, unfortunately, have a boring rental kitchen but if I could choose my own kitchen I might go bold and colourful!