A Playful Colorful Eclectic Artist Home in London
The exterior of this period home in the Maida Hill area of London doesn't reflect the bold and eclectic design style within these historic walls. The playful design with high ceilings, vibrant colors, and an eclectic mixture of furniture and decor pieces mirror the artistic roots of the homeowner.
The four-bedroom period home features a large open-plan living, dining, and kitchen area with double-height ceilings and access to the garden at the back of the house. A teal-painted concrete staircase connects the living spaces with the bedrooms upstairs.
This amazing home shows how to embrace color and mix and match styles, patterns, and textures. It's a home unlike any other and if this doesn't put a smile on your face, then I don't know what will.
The teal concrete staircase is the colorful centerpiece of the open-plan living space.
The kitchen is a bold blend of pale yellow (similar to PPG's Color of the Year 2024: "Limitless"), teal kitchen cabinets, and pink accents in the geometric floor tiles and the pantry.
High ceilings and a skylight flood this living space with natural light. The stained-glass skylight positioned over the dining area adds a softer light to the room.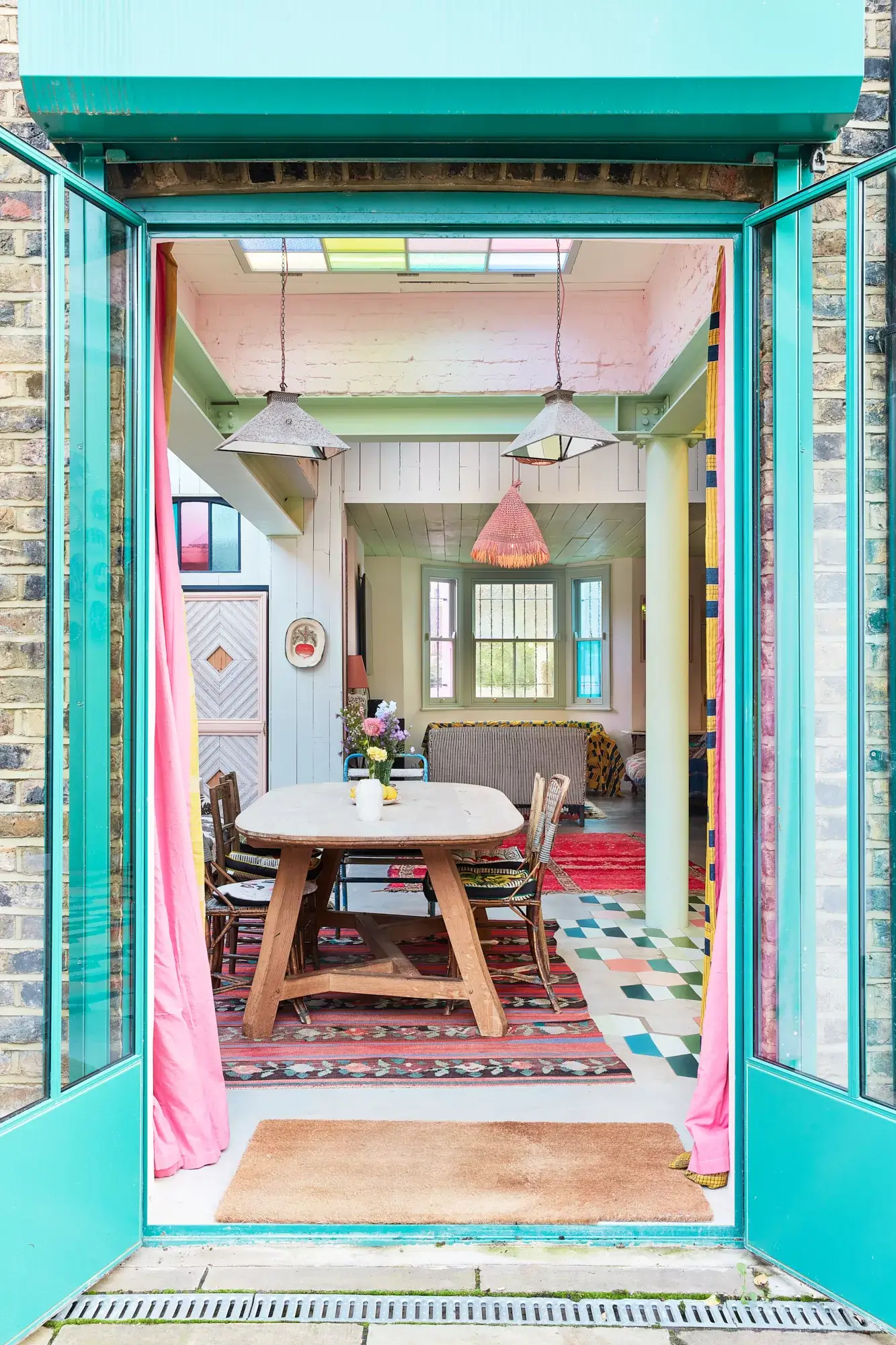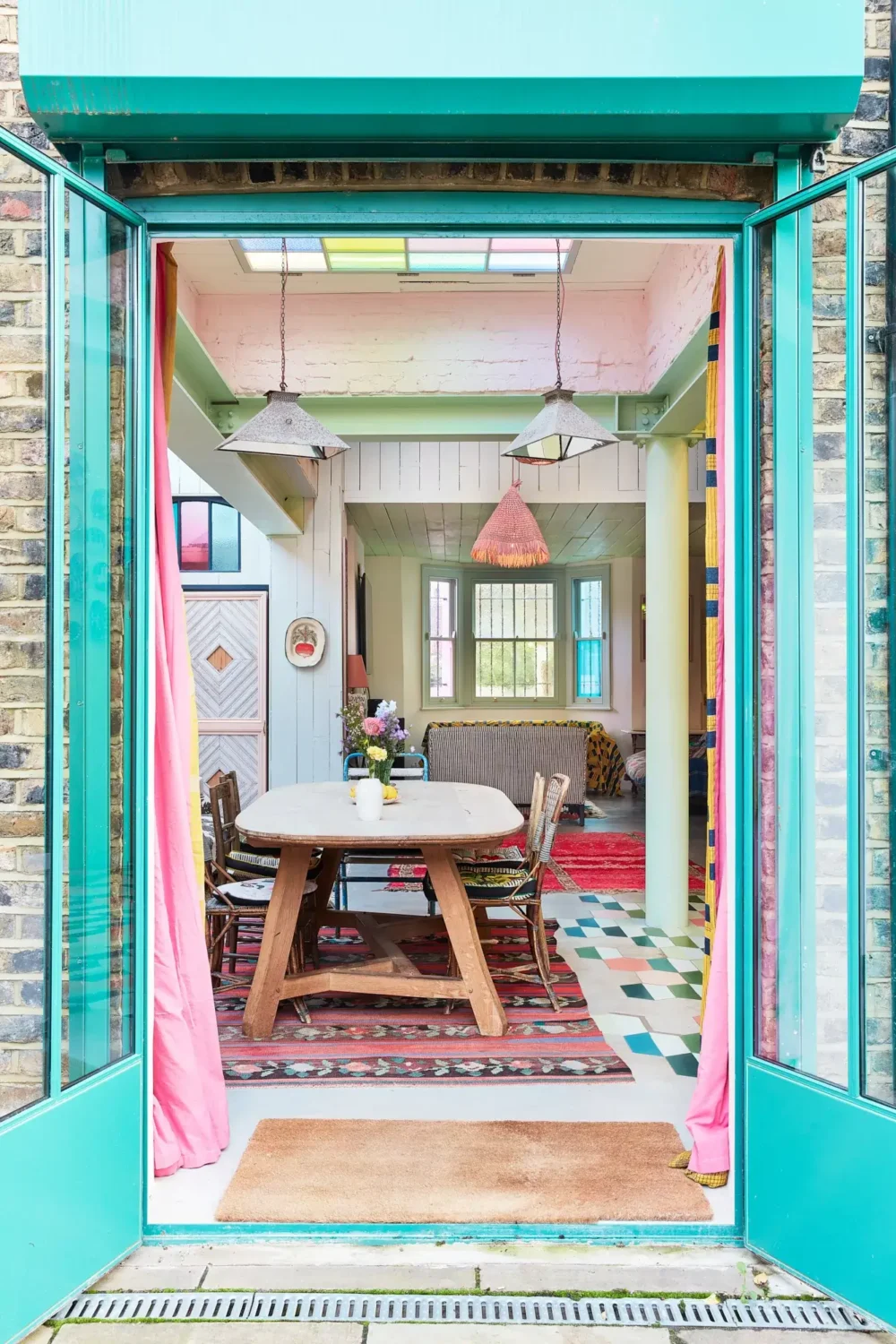 The timber in the living space is gathered from the souther county Devon, the vertical wall slats provide a beautiful backdrop for the pistachio green steel girders.
The original ceiling in this room has been removed to create a voluminous space with double-height ceilings.
The brick wall is painted in a lovely light pink shade.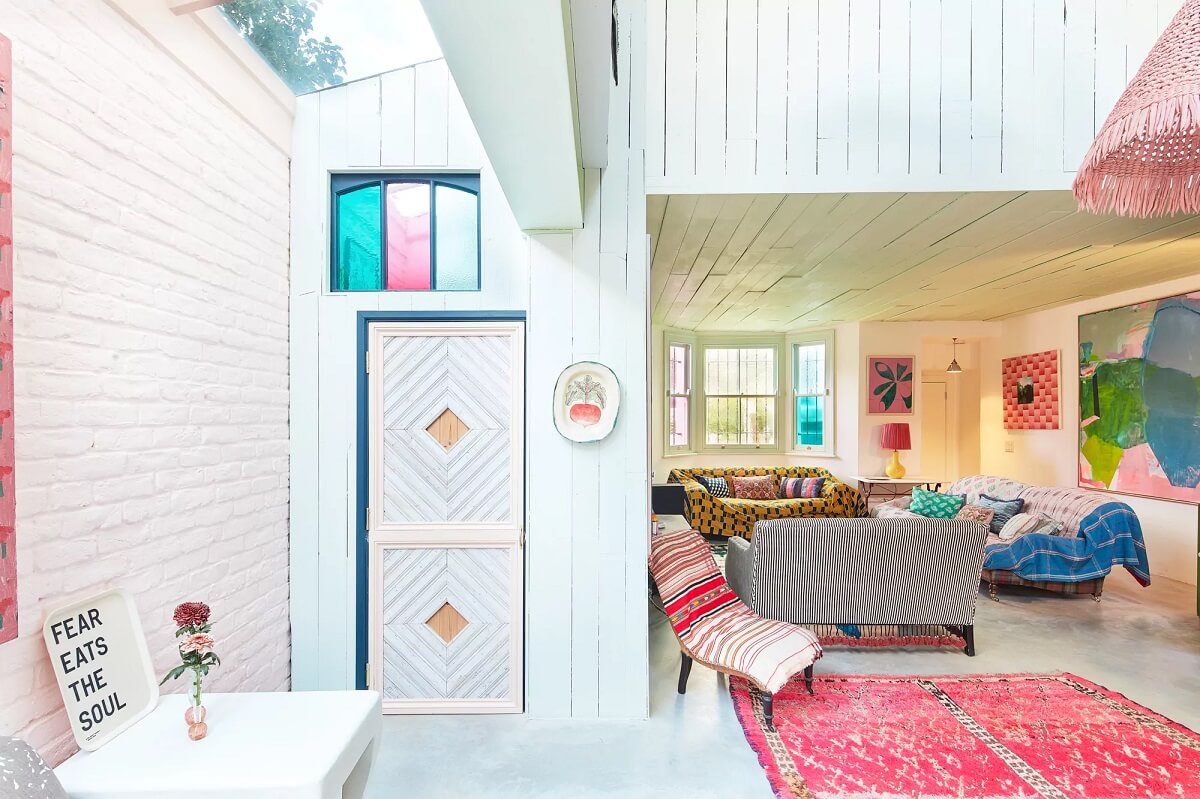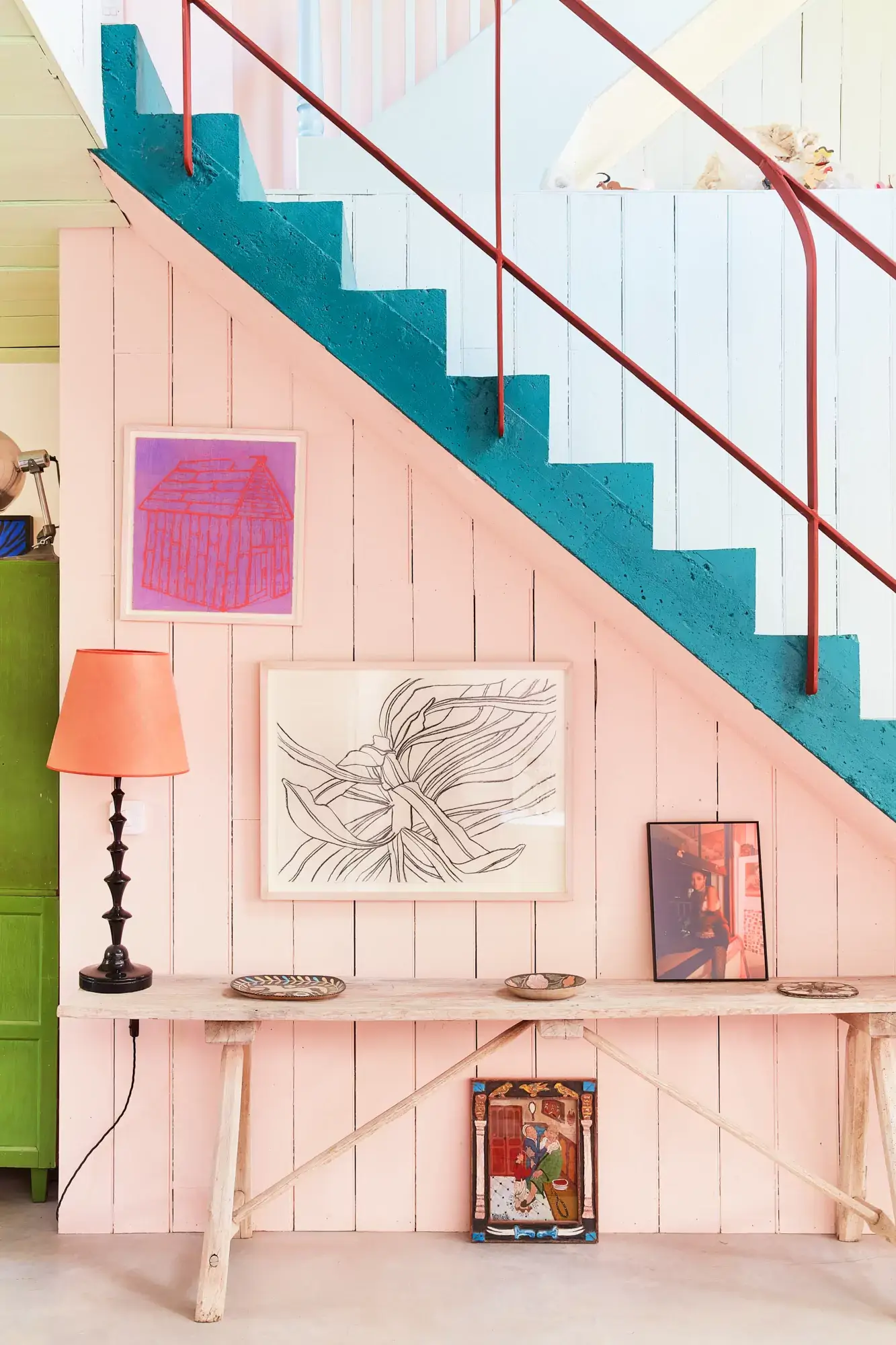 At the front of the house lies a small sitting room with teal tongue-and-groove wainscoting and a cobalt feature fireplace.
The first bedroom is painted in a positive cornflower blue shade and is paired with a beautiful rustic wooden floor.
The master bathroom pairs blonde wood floors and whitewashed walls with vibrant color pops. A freestanding teal bath with curved shapes sits in the center and a scalloped fuchsia vanity adds even more curved shapes to the room.
The master bedroom and the bathroom are divided by a pair of colorful curtains.
In the master bedroom, a set of reclaimed cupboards frame a fireplace, skilfully laid with metro and parquet tiling.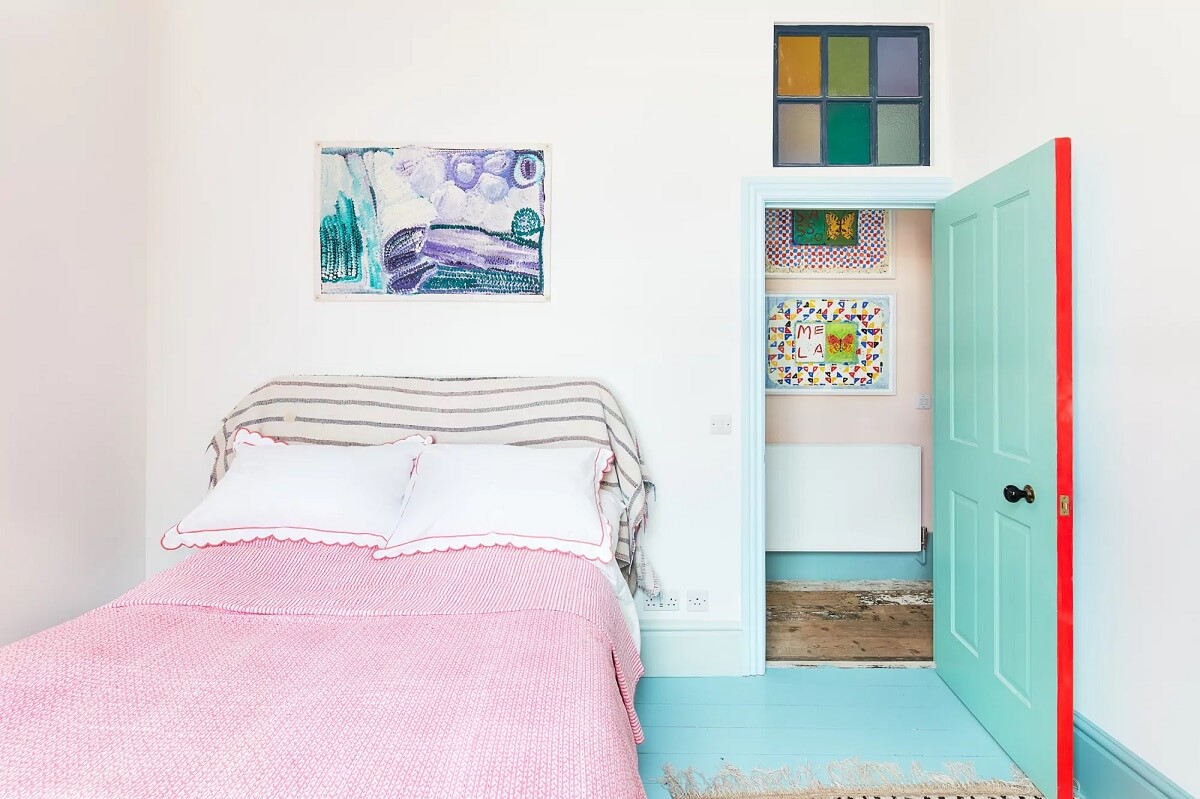 This colorful eclectic townhouse in London is currently for sale at Domus Nova.