A Scandinavian Studio Apartment with Black Walls
Would you dare to paint the walls of your one-room apartment black? The owners of this studio apartment in the Swedish city of Gothenburg did just that. And despite what you might think, it doesn't look gloomy at all. Much of that has to do with the high ceilings, large windows, and light furnishings in the apartment.
Even though the house is a studio apartment, meaning that you sleep and live in the same room, the home is pretty spacious with a floorplan of 57 square meters. There is a generous room with two large windows that is used as the living and sleeping room. And there is a separate kitchen, which is open plan with the hallway, making it feel extra spacious.
One benefit of the black walls is that they make the original features of the apartment stand out. The white ceiling molding contrasts the dark walls, which makes the look extra light. The apartment is flexible as well because the two large windows mean you can easily place a wall in the middle of the room, turning this big space into a one-bedroom apartment.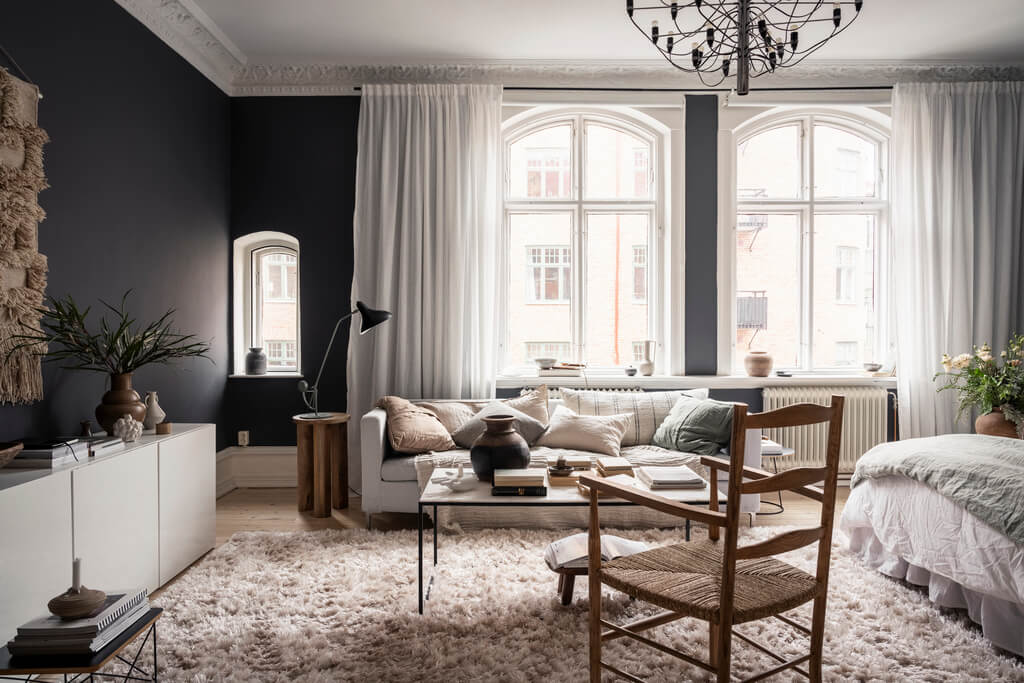 The apartment is styled by Emma Fischer and Annica Clarmell and they really played with contrast in the decoration of the studio. The light furniture and decor contrasts the dark walls and create a bright living space.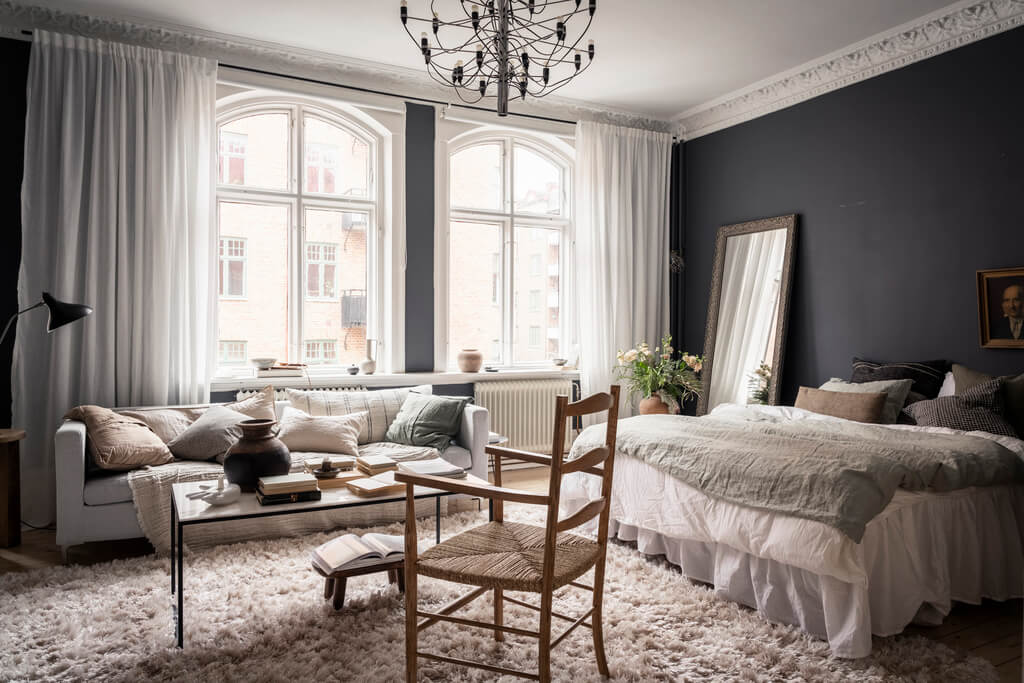 The large rug divides the living area from the bedroom area. You could also put a curtain behind the bed to create a more separate sleeping area.
See also: 52 Studio Apartments with a Curtain Room Divider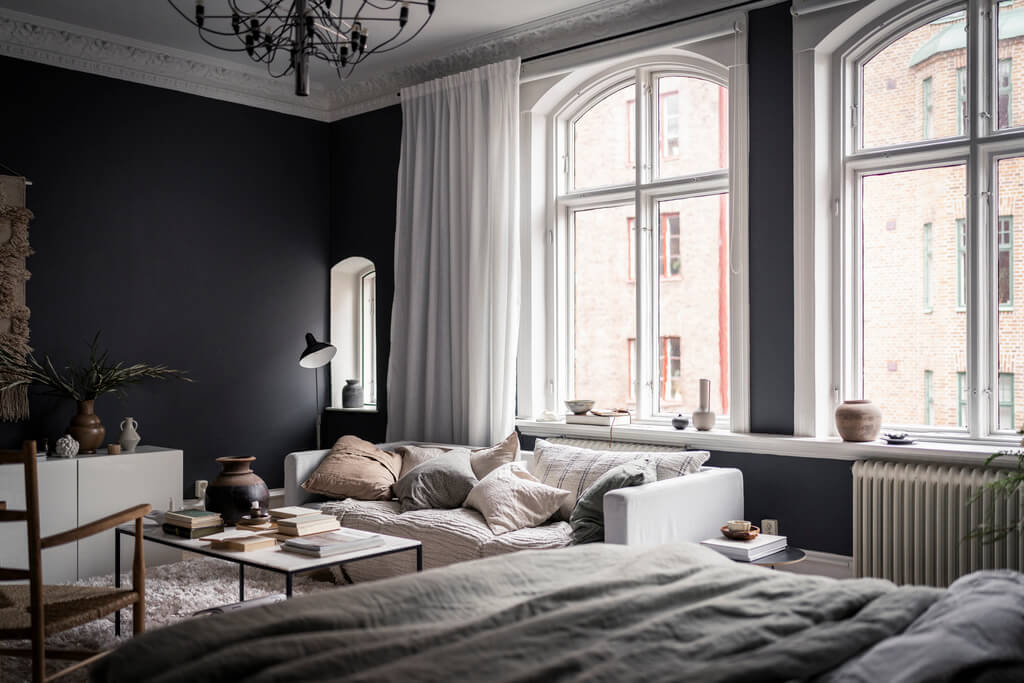 The spacious kitchen has timeless dark wooden cabinet doors and the wall is decorated with wallpaper from York Wallcoverings.
styling by Emma Fischer and Annica Clarmell – photography by Walti Hösli for Entrance Mäkleri